In this ever-growing age of technology, people around the world are getting equipped with the use of latest gadgets at their own discretion and ease of access. Technology has made it possible to use different gadgets without plugging a wire, but with the help of wireless connection i.e. Wi-Fi internet and cutting cord devices.
These devices has revolutionized the world as its enabled us to watch all the latest media content i.e. Movies, TV Shows, Live Sports, Live IPTV, and Cartoons. This can be achieved with Amazon FireStick device. This guide explain how to watch Live TV on FireStick. Also, if you want to watch Free Movies and TV Series, you can get it on best FireStick Channels.
FireStick has multiple Live TV apps and apks where you stream endless hours of watching Movies, TV Shows, and most importantly Live TV. Below you will find the guide on how to watch Live TV on FireStick.
Watch Live TV from many countries requires you to use a VPN because of geo-restrictions. We recommend that you get SurfShark for better online protection and unblocking of Channels. 
Watch  LiveTV on Firestick through MODBRO




Short on budget? MODBRO FireStick app can come to your rescue. This app gives you access to free Live IPTV channels from all over the world. Alongside, Mobdro frequently updates itself to entertain you with Movies, TV Shows, and documentaries.  The app is easy-to-use and attracts a larger audience because it never fails to stream high quality video. Basically, MODBRO is a freemium FireStick app, meaning it offers both free and premium service. MODBRO premium costs €2.99/year, offering ads free streaming.
You can install MOBDRO on FireStick through our installation guide.
Watch Firestick through Live Set TV




If you are capable enough to spend some money, then you can enjoy streaming 500+ channels from USA & UK, including Live Sports. Live Set TV can be used in up to 3 devices with one account having a same IP.
You can avail this service at $20/month (starting price).
You can watch Live TV on FireStick with Live Set TV by following our guide below:
Step 1: Visit Set TV website > Click on Buy Now menu at the top
Step-02: Different plans are available, so choose any plan and proceed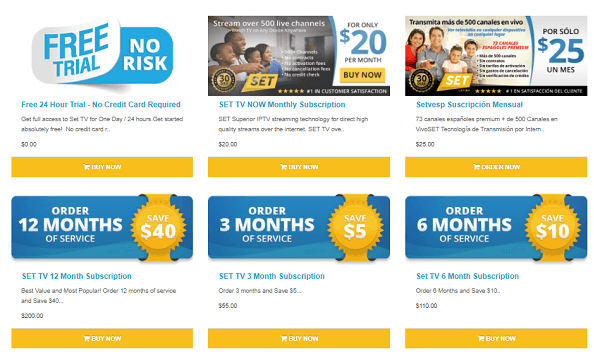 Step 3: Connect your FireStick to Computer/TV > Go to Settings > Click on Device option > Select Developer Options > Enable Apps from unknown sources
Step 4: Go back to FireStick Home > Go to Amazon App Store > Search for Downloader App > Press on the Go button to complete installation
Step 5: Now open Downloader App from "App Drawer" > Enter APK file URL https://tinyurl.com/set-tv-apk12 > Press GO
Step 6: Press Install for the downloading to start. It will not take more than few minutes to finish with installation
Step 7: Once the installation is completed, Press Open to run the app
Step 8: Login screen will appear, you will have 2 options. Either insert Username and Password, or use Pin Code.
Step 9: You get Login ID/Password details when you sign up to their services from their website
Sit back! Grab a popcorn and a drink, but do enjoy streaming your favourite Movies, Matches, Shows, News channels etc. For further details, you can refer to our guide on
Watch LiveNet TV on FireStick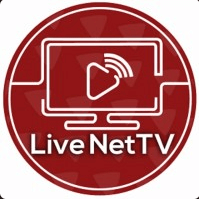 Live Net TV offers unlimited streaming where you can watch 800+ channels including entertainment, sports, documentary, music, cooking shows, cartoons, and so much more. Also, the great thing about this app is that it's absolutely free'. Some of the major features of Live Net TV includes exhaustive list of channels, daily updates regarding new channels, high quality streams, built-in support for media players like XMTV player, MX player, android player, and Chromecast support.
Video Tutorial to Install LiveNet TV of Firestick
You can simply install Live Net TV on Amazon FireStick by following below steps:
Step 1: Open FireStick Home page
Step 2: Go to Settings > Then on Devices > Select Developer Option > Turn ON Apps from Unknown Sources and ADB Debugging option
Step 3: Go back to FireStick Home > Look for the Search option > Type Downloader and download it from the store
Step 4: Open Downloader > Go to Settings > Enable Javascript
Step 5: Go back again to Downloader > Type the URL https://goo.gl/SKDmUQ
Step 6: Now install Live Net TV app on FireStick
Step 7: After the installation process is finished, just launch the Live Net TV app and enjoy watching your favorite channel for free!
Frequently Asked Questions
Q1: What is the price of Amazon fire stick?
Look at the different packages available for Amazon FireStick:
You can buy your FireStick device along with Alex voice remote at $29.99/- from Amazon Store
Buy Fire TV Stick with 4K Ultra HD and Alexa voice remote (pendent design) with streaming media player $49.99/- from Amazon Stores, or you can also buy this device certified refurbished version by just paying $34.99/-
Q2: What do we get when we order Amazon FireStick?
Fires Stick
Alexa Voice remote
USB cable
Power Adapter
HDMI cable
Battery and user guide.
Q3: Is there any specific version of FireStick available for non-US customers?
Yes, If you are non-US customer, you get basic fire stick edition available at Amazon Store at $49.99/-
Q4: What channels can you get free with FireStick?
Yes, you can watch Free Movies, Sports, entertainment channels like Netflix, HBO Now, CBS All access, BBC News and others. For a complete list, read our guide "FireStick Free Channels"
Q5: Is there a monthly fee for FireStick?
No, you only have to pay once for the device at the time of purchase. You have to pay for different paid apps like Sling TV, MODBRO Premium, and other apps.
Final Words
Hope you have found this article useful regarding different options available for live streaming. We shared some of the most popular apps both free and paid like MODBRO, Set TV, and Live Net TV along with their specific features and services. These apps are the perfect ways on how to watch Live TV on FireStick.