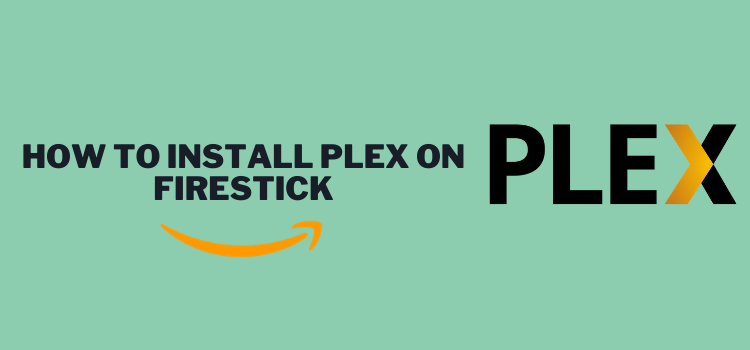 This is a step-by-step guide on how to install Plex on FireStick, Fire TV, and Fire TV Cube.
Plex is a free Live TV and Movies app and also allows users to create a central server to store all their media files.
The server centrally stores media for the user and allows them to access the stored media on external devices like their FireStick TV, mobiles, laptops, and computers.
Plex can let you store your favorite movies, TV shows, pictures, and videos in one place. The storage is done on the central 'home server' and then it can be accessed on any device connected to the home server.
However, the computer needs to remain on with an active internet connection to access the stored files from external devices. On the external devices, the Plex client apps need to be installed.
2 Ways to Watch Plex on FireStick
I have discussed in detail two different methods to watch Plex content on FireStick. These methods are:
Plex has official and unofficial channels that allow you to stream content online. That is why it is strictly advised that you use a VPN on your FireStick device.
Our Recommended VPN – ExpressVPN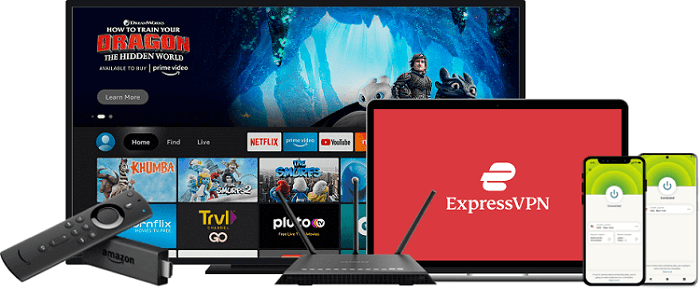 ExpressVPN is our recommended choice because it completely hides your IP address and keeps your online identity anonymous while you stream on Plex.
Get ExpressVPN today to enjoy 3 extra months free. It also offers a 30-day money-back guarantee policy that allows you to access all features risk-free for 30 days
How to Create a Plex Account
Before installing the app, it is important to create a Plex account by signing up:
Step 1: Visit  https://www.plex.tv on a computer or cellphone and select Sign Up

Step 2: You can use your Facebook or Google ID, or even create a new account.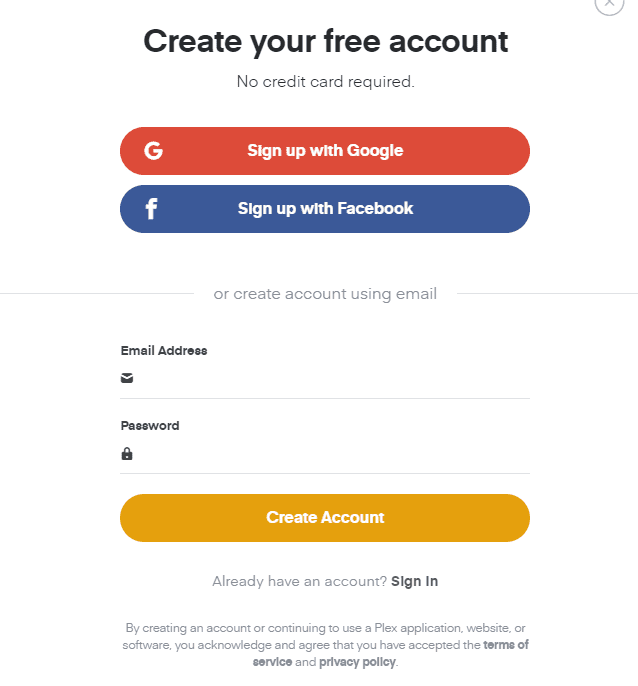 Now that you have created an account, you are ready to install Plex on FireStick. You can also choose to have Plex Pass for premium benefits. Otherwise, you can continue using it for free.
Watch Plex on FireStick using Silk Browser
Plex has announced its official website by which you can watch the content of the Plex with the help of an Internet browser, I will be using the Amazon Silk Browser but you can use anyone that suits you.
First thing first you must install and use the ExpressVPN on FireStick.
Follow the steps below:
Step 1: Open Firestick Home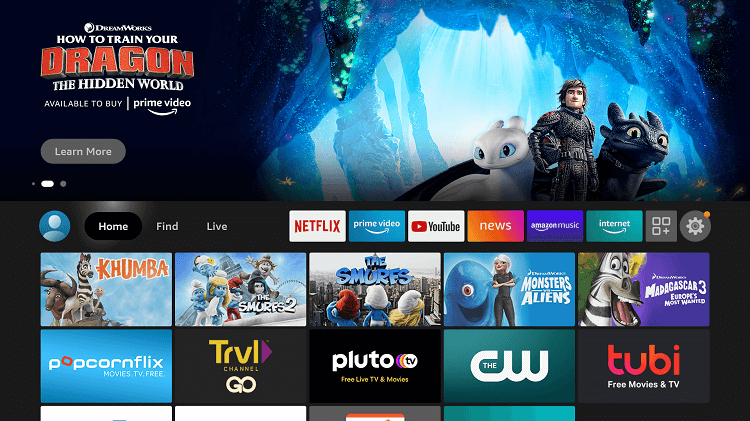 Step 2: Select the Find menu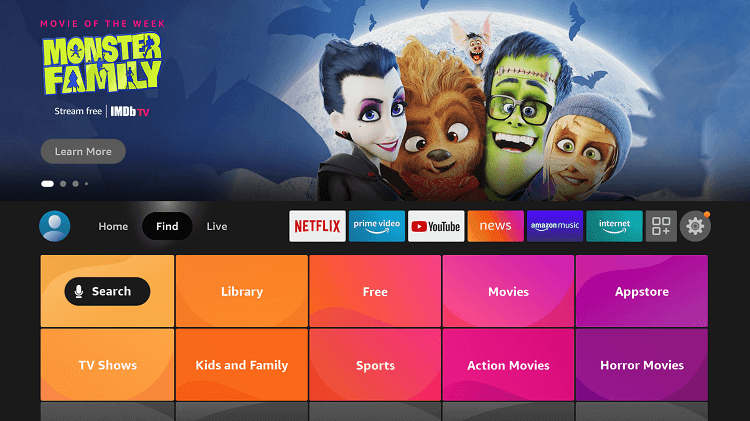 Step 3: Click on the Search option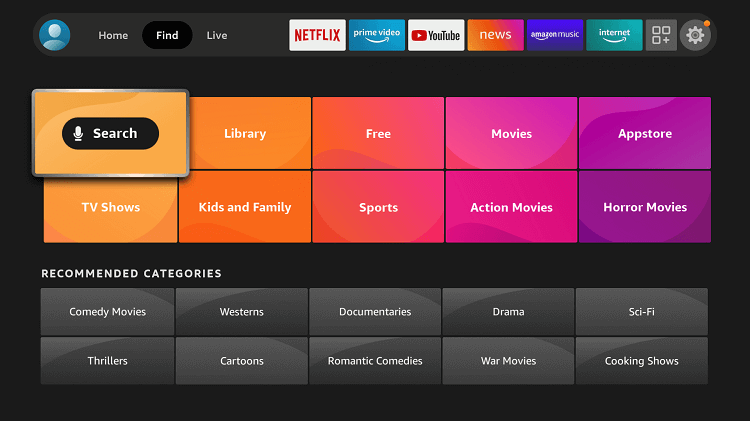 Step 4: Type "Internet Browser" and select it from the list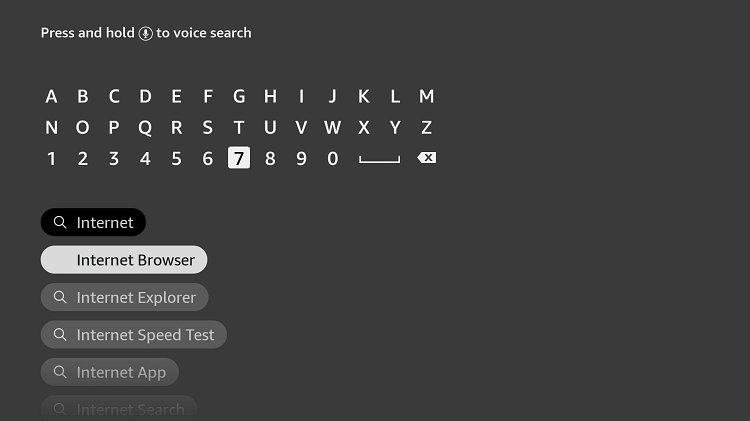 Step 5: Select the Internet icon when the below screen appears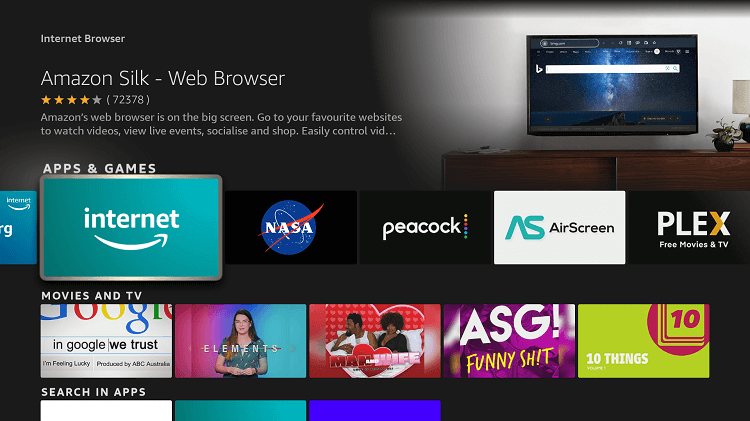 Step 6: Click on "Download" and wait for the app to install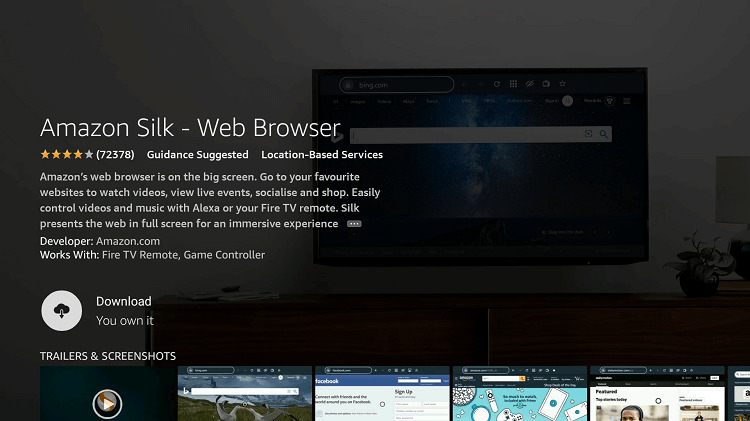 Step 7: Wait until the download is completed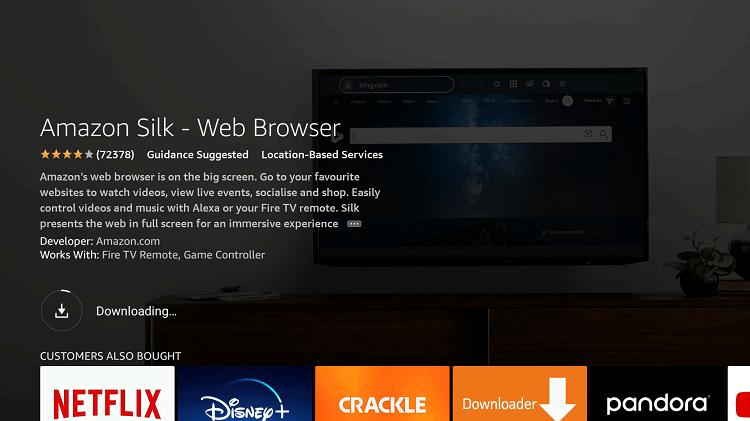 Step 8: Select Open to access the installed browser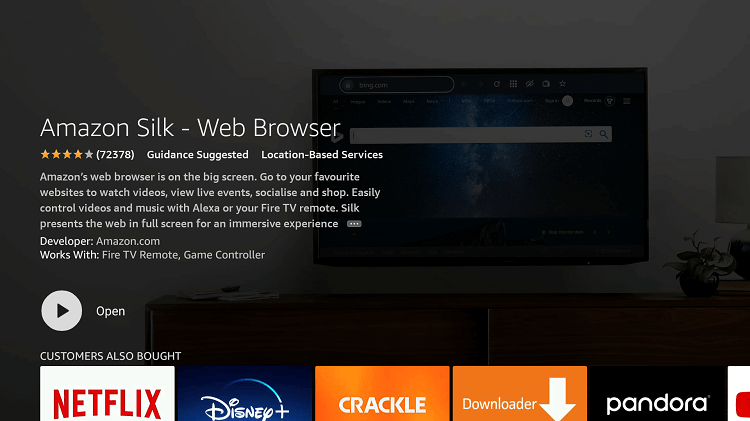 Step 9: Once the browser opens, click on Accept Terms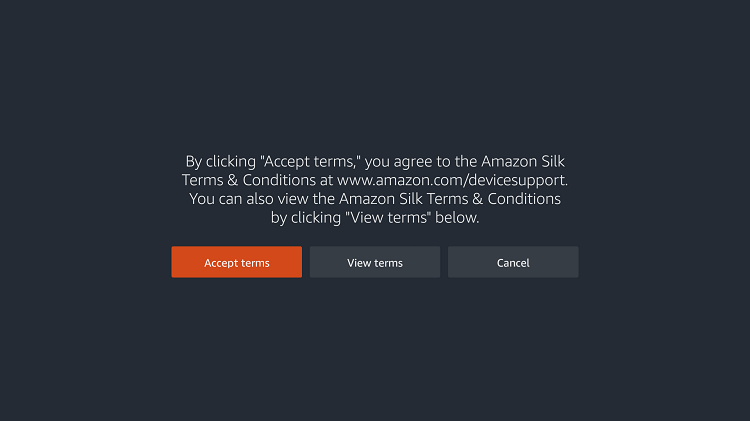 Step 10: By default, the Bing.com tab would be open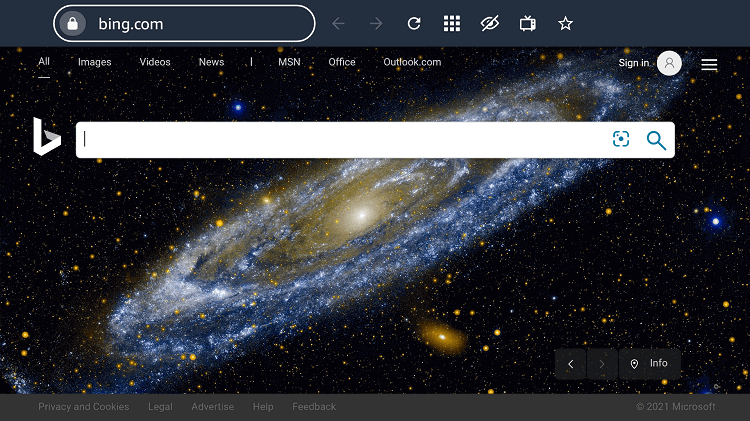 Step 11: Type this URL https://www.plex.tv/and click Go.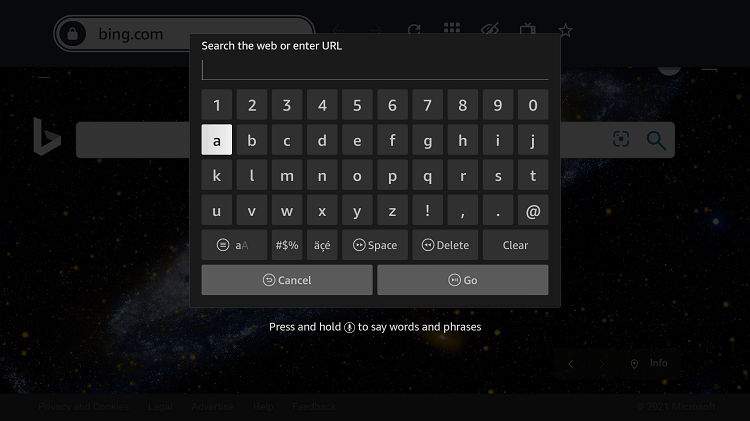 Step 12: This is the Interface of the Plex TV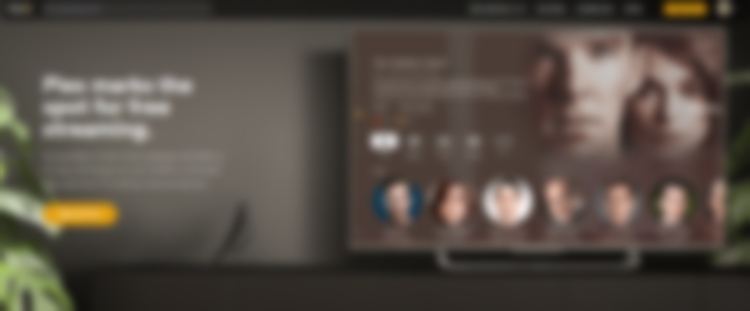 Step 13: You can sign in if you already have an account or sign Up to create or you can skip these steps and directly start streaming. Choose "Free movies & TV Shows" and choose the category.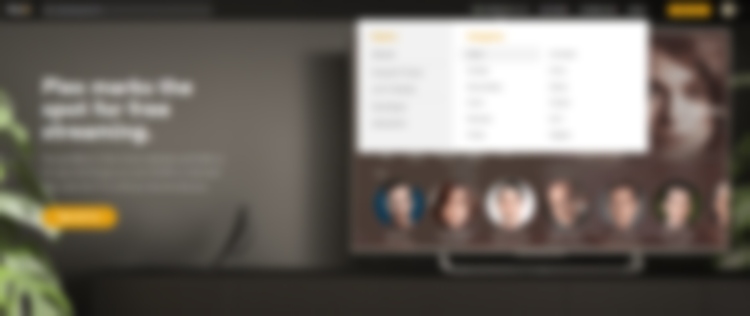 Step 14: Now choose the Movie or TV Show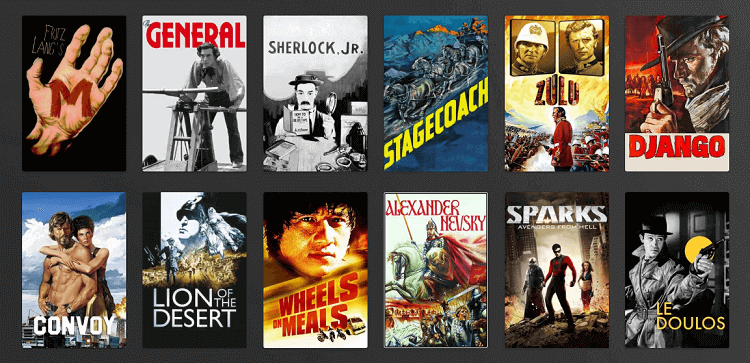 Step 15: Click Watch Now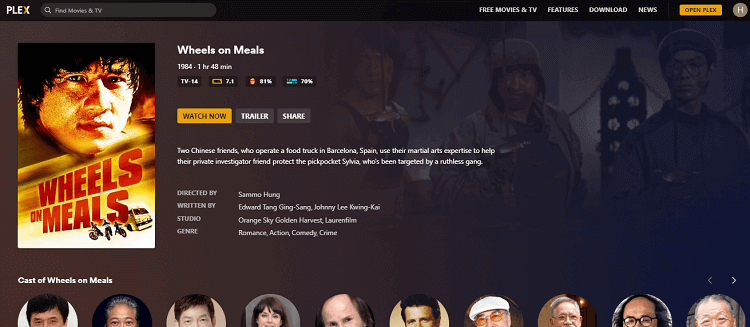 Step 16: This is your Movie/ TV Show streaming Live.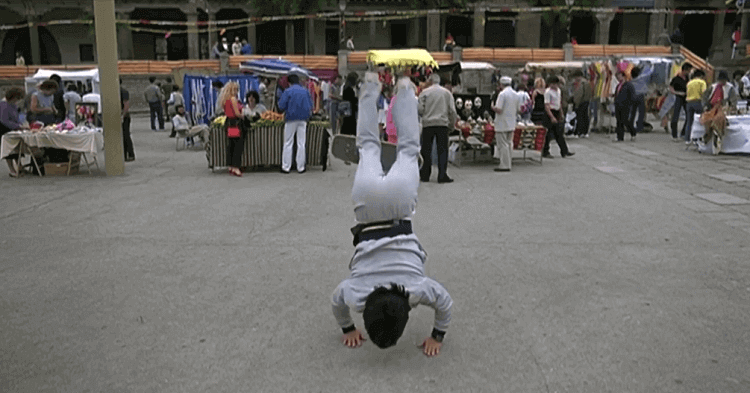 Install Plex on FireStick using Amazon App Store
Follow the steps below to install Plex on your FireStick TV.
Step1: Go to FireStick Home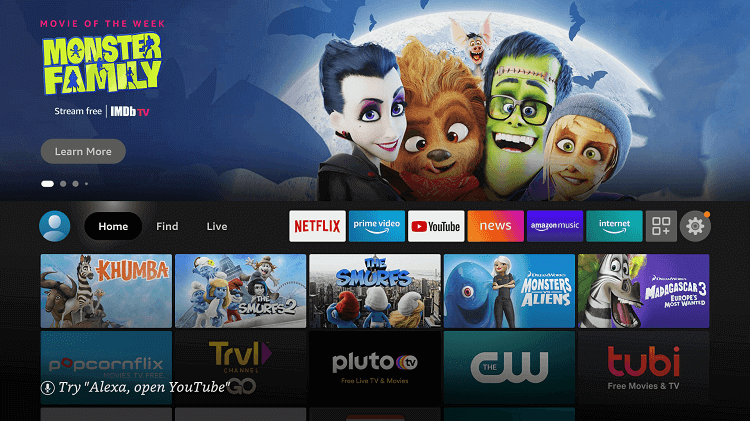 Step 2: Click on the Find tab and then Click on Search Icon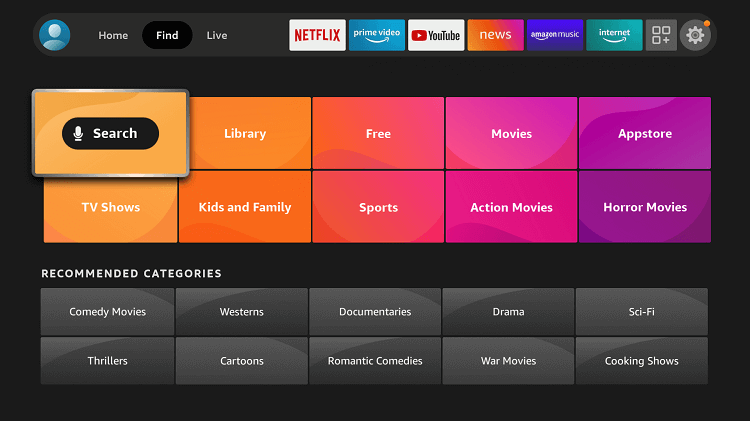 Step 3: Type Plex and select it
Step 4: Select the Plex app from the list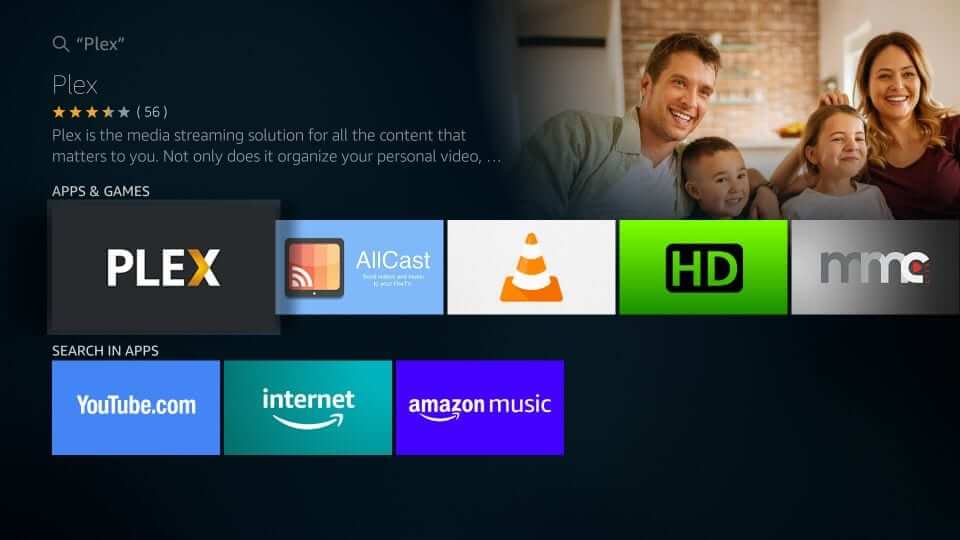 Step 5: Click on the Get/Download option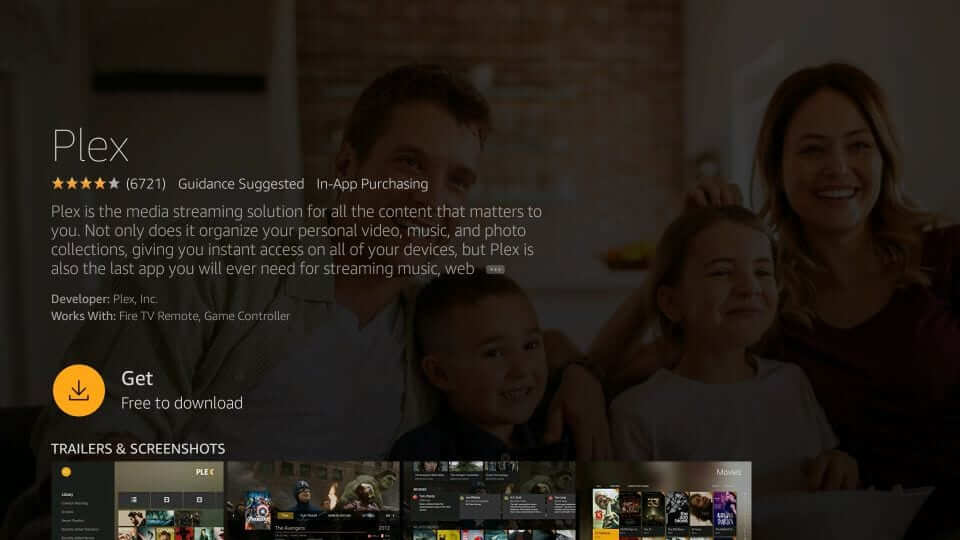 Step 6: Allow the app to download and install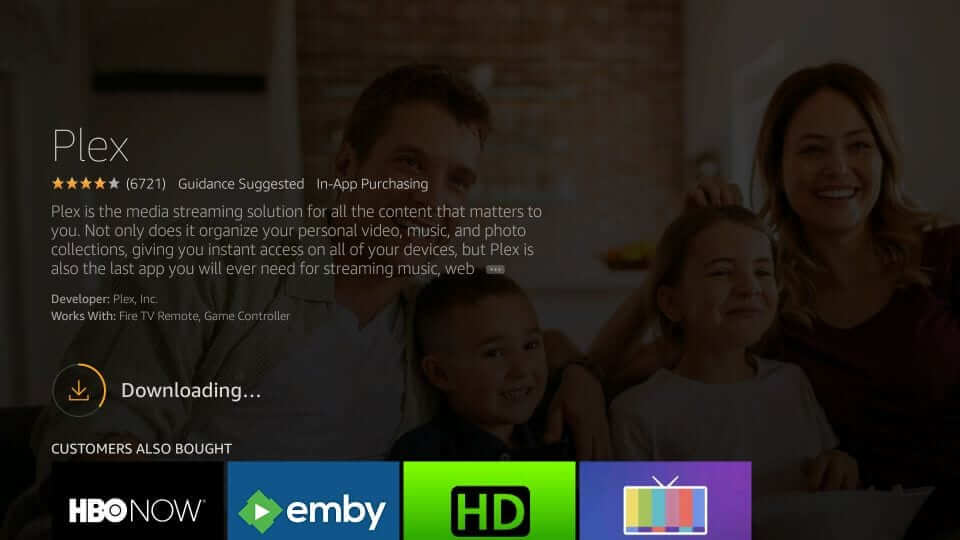 Step 7: Select Open to run the app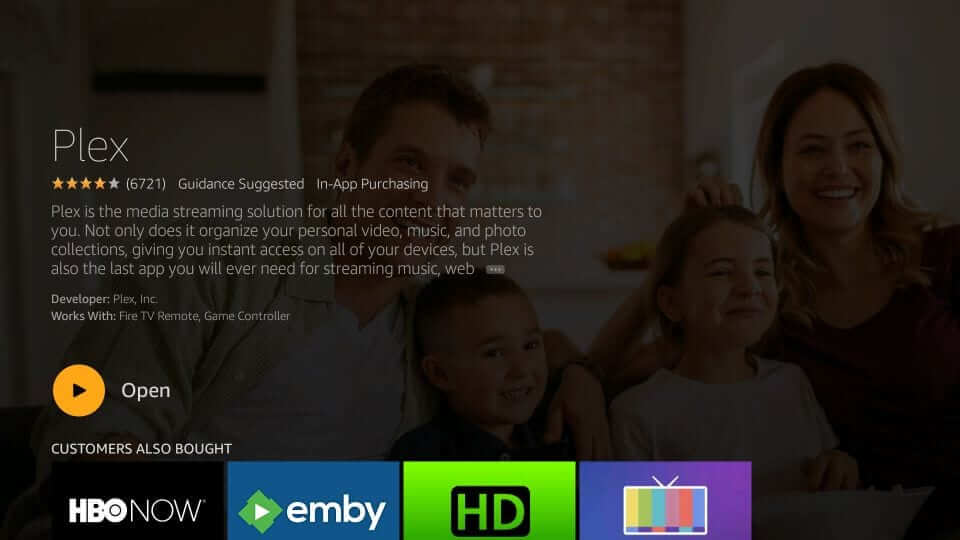 That is, it! The installation for Plex on FireStick is complete.
How to Set Up Plex on FireStick TV
To run the app on FireStick TV, go to the Your Apps and Channels section. To access all the apps installed, hold the Home button on the FireStick remote for a few seconds, and select Apps. Then follow the below steps.
Step 1: Now that you already created a Plex account, you simply Sign In when the following window appears upon running the app for the first time.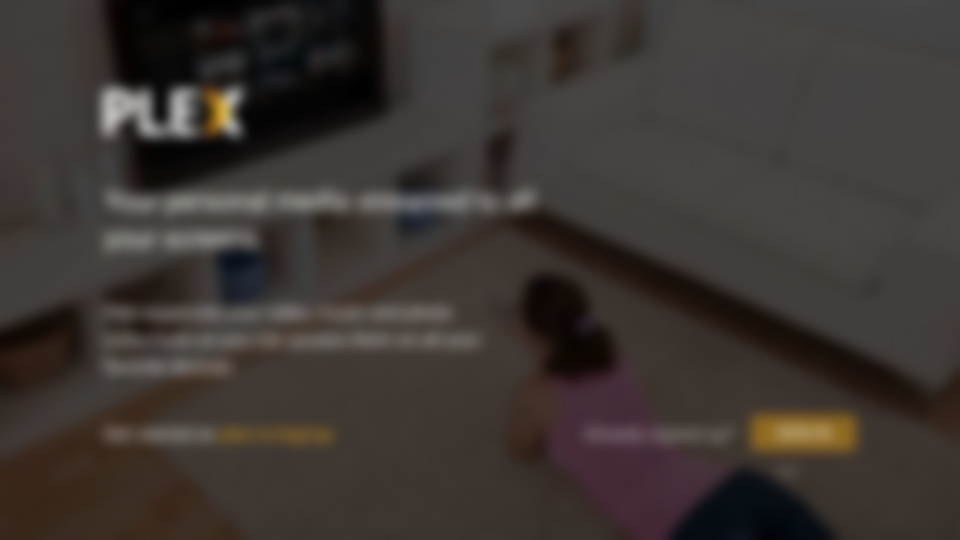 Step 2: See the code that appears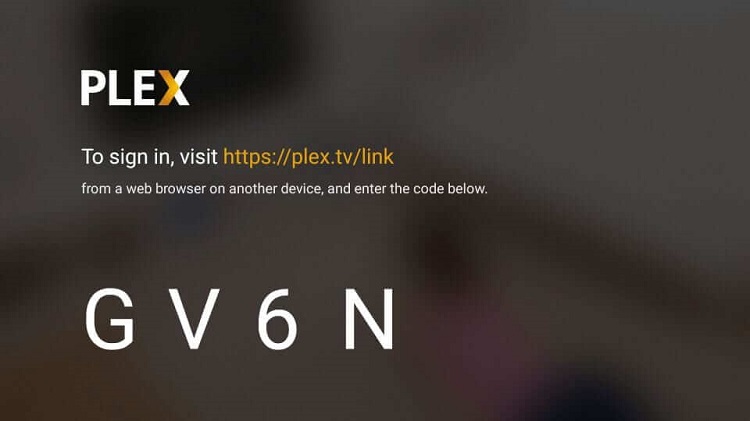 Step 3: From any other device like your mobile or computer, go to https://www.plex.tv/link/ and type in the code. (You will have to sign in to the Plex account on the other device as well). Enter code and select Link.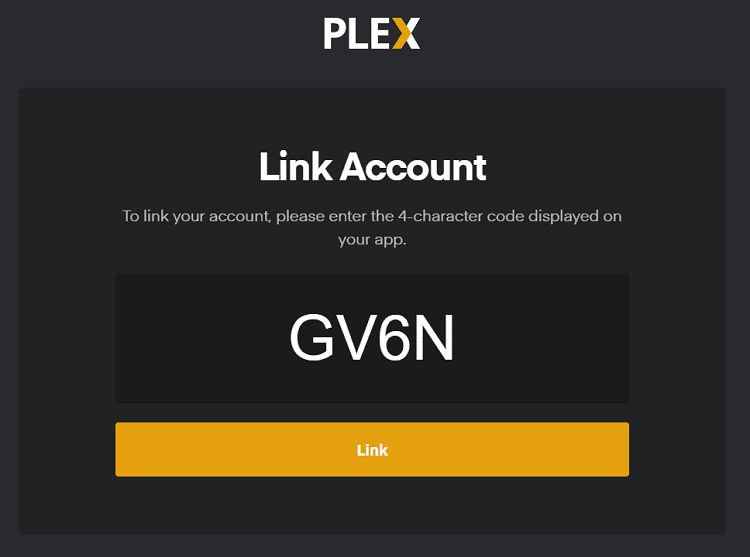 Step 4: Account Linked notification will appear on the other device. Now come back to FireStick TV.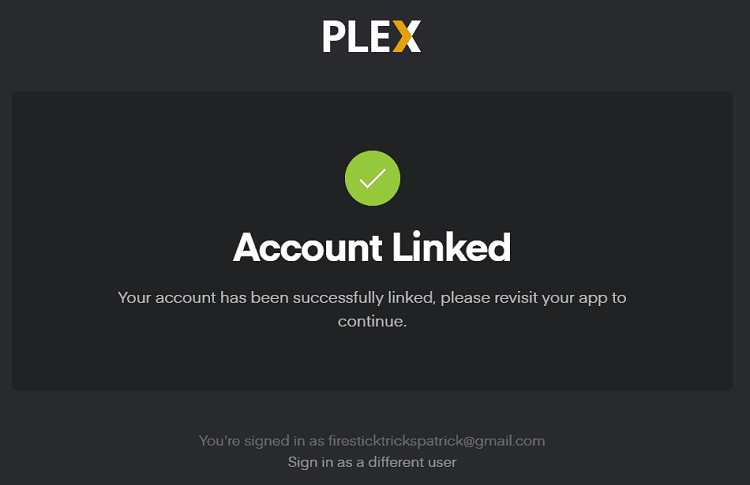 Step 5: On FireStick the following screen will appear, select Subscribe if you want to pay for premium services. Otherwise, go to Not Now.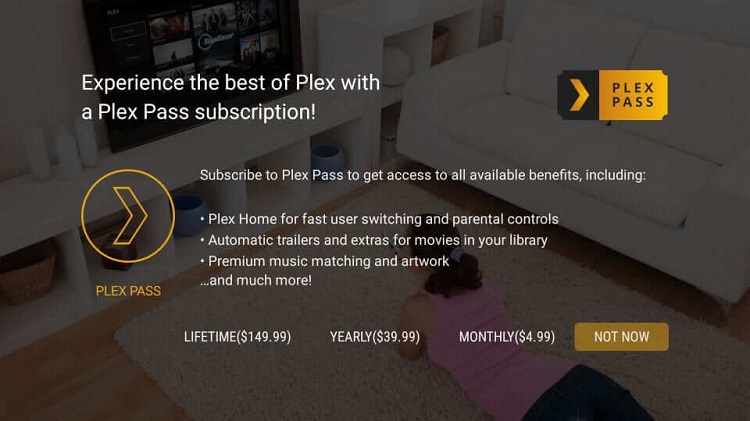 Step 6: You will see the following screen if you have not set up a server. Select Continue for now.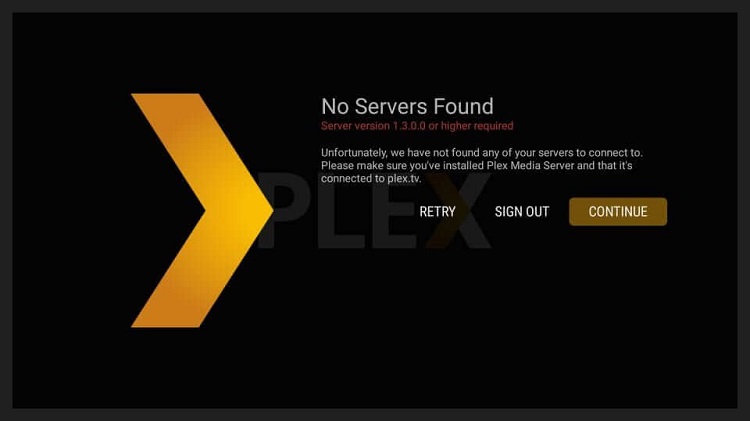 (The steps to set up the server are further below).
Step 7: The home screen of Plex appears. Even without syncing with a server, you can stream content online.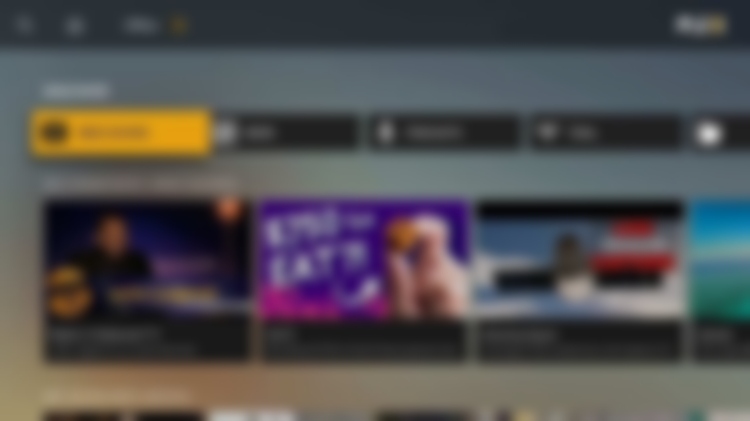 How to Set Up the Plex Server
The server can be set only on a computer that can be Mac, Linux, or Windows. Other than that some particular devices like NAS also work fit for a server.
The computer having the server needs to be on and active with an internet connection to use the client app on other devices like your FireStick TV.
Follow the steps below to create the server.
Step 1: Go to https://www.plex.tv/media-server-downloads/ on your computer browser.
Step 2: Select Plex Media Server, and select your current computer operating system from the drop-down menu. Then select the Download option.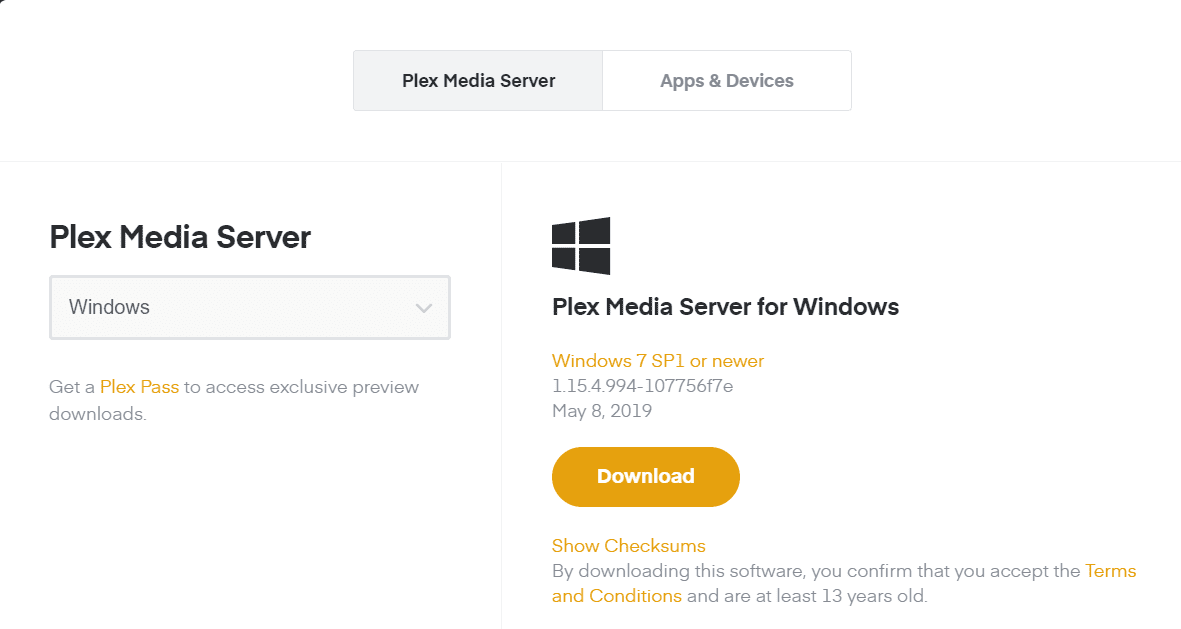 Step 3: Select the downloaded file in the folder you saved it and run the file. Install the server by following instructions. This will install the Plex server on your computer.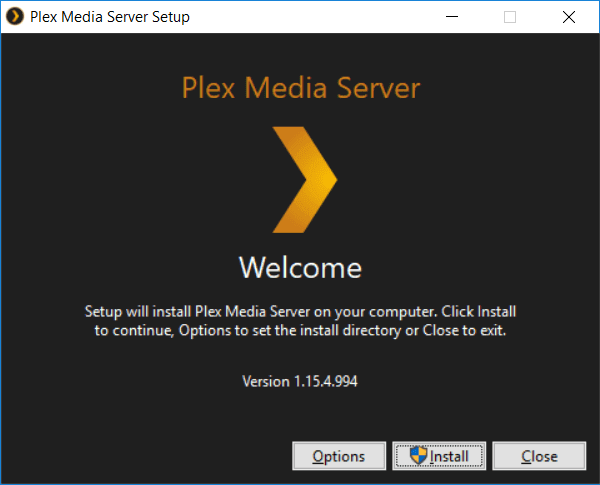 Step 4: Select Launch when the installation finishes.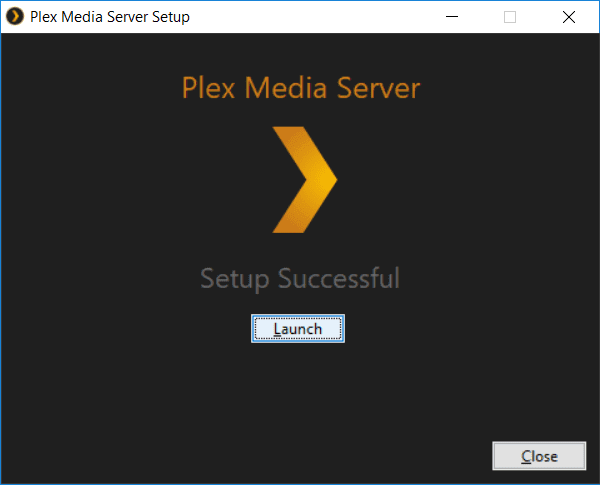 Step 5: Launching will redirect to a web browser, sign in to your Plex account. Select Got It, on the next screen that appears.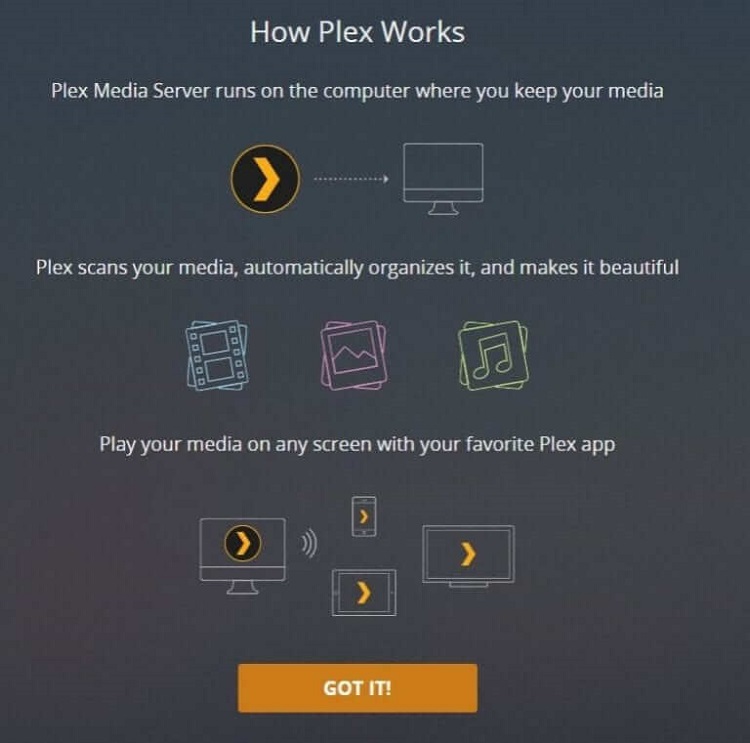 Step 6: Name the server in a relatable and identifiable manner. Select Next.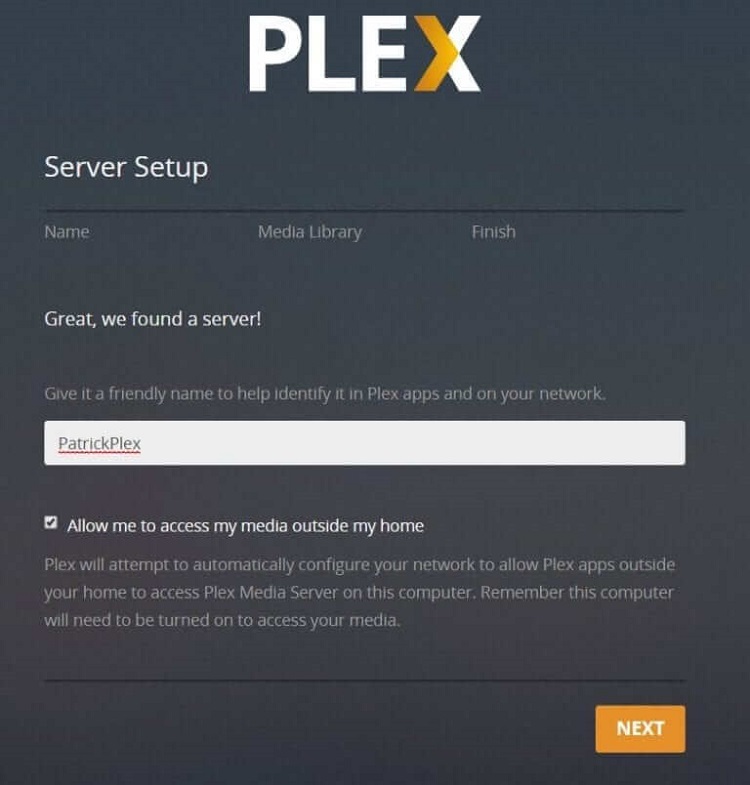 (Do select the box Allow me to access my media outside my home, to make sure you can access server files on external devices like FireStick TV.)
Step 7: Select the Add Library option to upload your media files to the server. Then select Next.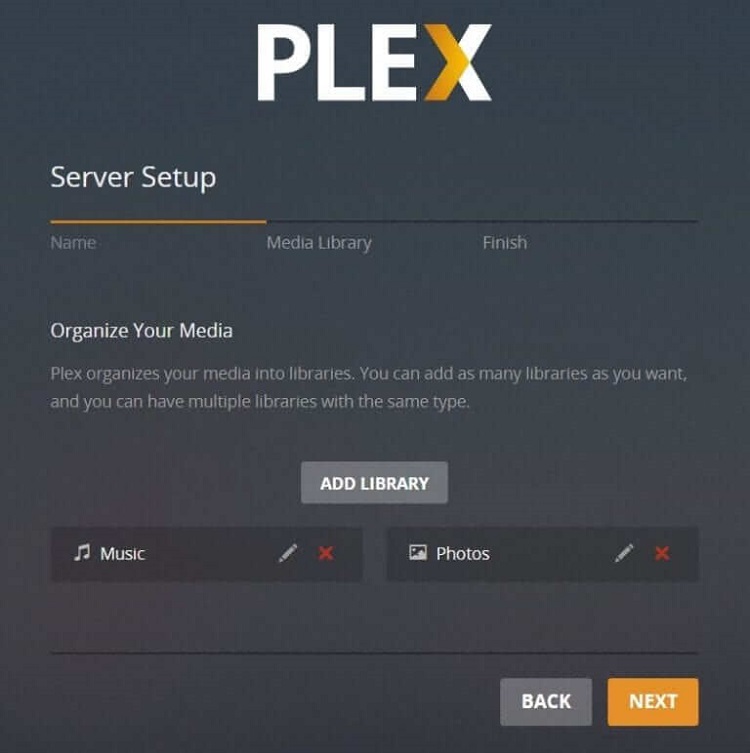 Step 8: Select Done and your setup are now complete!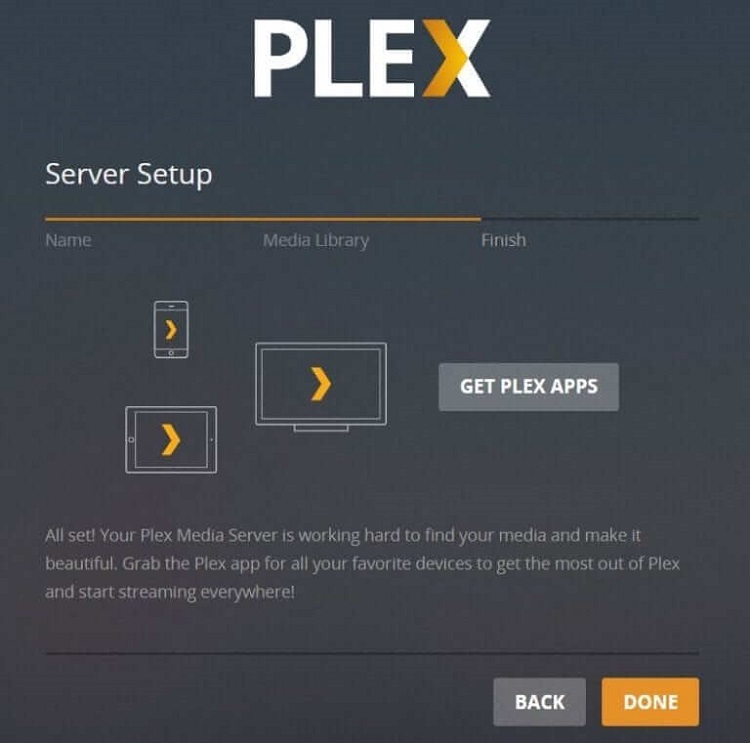 Is Plex App Safe to Use?
Plex is a video-on-demand and Live TV Channels Streaming App that provides a huge number of TV Channels and video content for free and is completely safe for use.
It provides the TV channels of various regions and video content and also allows you to create a server of your own.
Since the service is free so it is important to keep your online identity and activity anonymous to ISPs. Therefore, you must use ExpressVPN in both cases (Free content and geo-blocked channels) 
Features of Plex
Following are some of the features of the Plex app:
Syncing and accessing media files on external devices both online and offline.
Connection to an antenna to watch Live TV
Efficient and great user control
Parental controls
Plex App Alternatives
Since Plex is free, there are other apps that are equally impressive and bring your free Movies and TV Shows on your FireStick device. Have a look at those apps:
Apart from the apps mentioned above, you can also look at the huge list of FireStick apps that are 100% working and install anyone that you like. But make sure you use one of the reliable VPNs to use with FireStick.
Frequently Asked Questions
Plex is free?
Plex is an app that allows 100% free membership and installation. It also comes with a premium option along with the free version.
Is Plex illegal?
Plex is 100% legal and legit. The app is available on all popular app stores.
What are the requirements for using Plex?
To use Plex, you need a home server on a computer, media content that is downloaded or saved to be uploaded on the server, and a streaming device like FireStick TV.
Conclusion
To conclude the entire above discussion regarding Plex, it is an incredible service that allows users to have a wholesome experience while having their streaming devices synced with their server. Giving complete access to their owned media content.
Moreover, along with the user's content, Plex also allows the streaming of other content available on Plex's offline and online channels. This includes movies, TV shows, Live TV, pictures, and videos.
However, we recommend the use of a good VPN like ExpresVPN to make the experience with Plex even better with a protected IP address.