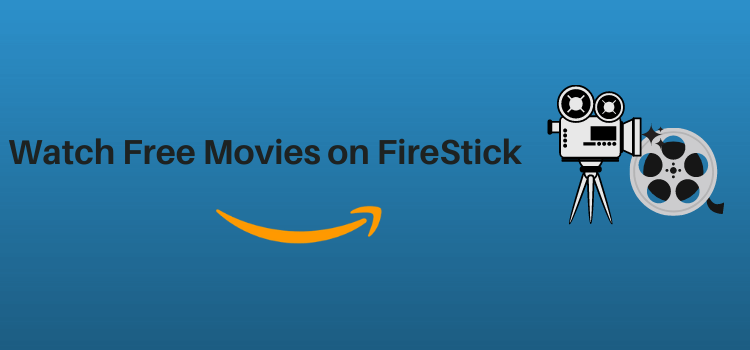 This step-by-step guide will show you how you can watch free movies on Amazon FireStick, Fire TV, and FireStick 4K.
You can watch free movies on FireStick either by installing third-party apps like Cinema HD, FreeFlix, or Kodi that happens to bring you the latest movies, or you could try official apps like Tubi or IMDB that streams free yet old movies.
In this guide, I will be discussing two methods to watch free movies on FireStick. The first method is with the browser and the second method is by installing Cinema HD APK.
On both methods, you can watch all the latest content such as the new release Justice League Snyder Cut or Harry/Meghan interview, etc.
Before streaming, read this first…
Both of these methods are free to watch and it may expose your IP address to your ISPs. They may take legal actions and you could be in trouble. Therefore, you should use a VPN to become anonymous while streaming.
We recommend using Surfshark VPN as it completely hides your IP address so you can safely stream the movie.
How to Watch Free Movies
I have discussed 2 methods to watch free movies on FireStick. These are:
Browser Method (Using free movie website)
Installing third-party app (Using Cinema HD)
Method 1: Watch Free Movies with Amazon Silk Browser
This method involves watching a free movie website on Silk brower. It can be used on any device (e.g. computer, mobile, etc) as long as you have a web browser.
But before streaming any free movie, you should first subscribe to Surfshark VPN and then install Surfshark on FireStick or your preferred device.
Now follow these steps to watch free movies on FireStick:
Step 1: Go to FireStick Home and click on the Search icon at the top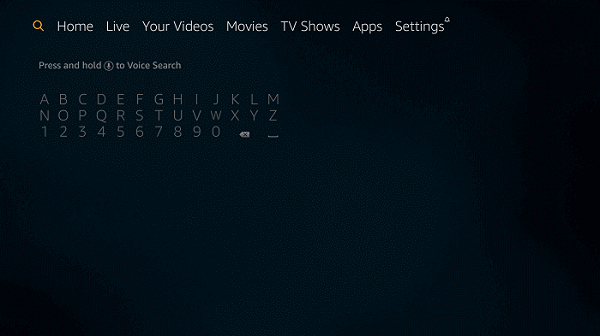 Step 2: Type 'Internet' or 'Silk Browser' and click on the search result that appears
Step 3: Click on the Internet tab from the list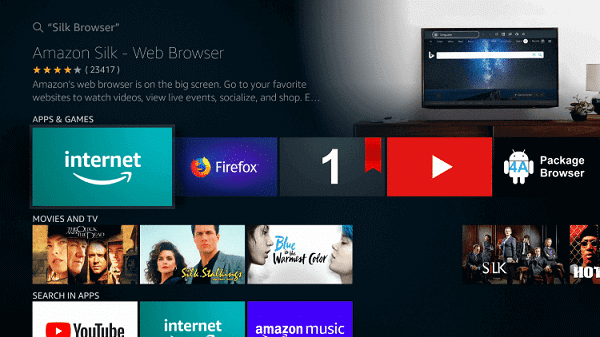 Step 4: Hit Download or Get option
Step 5: Click Open once the download completes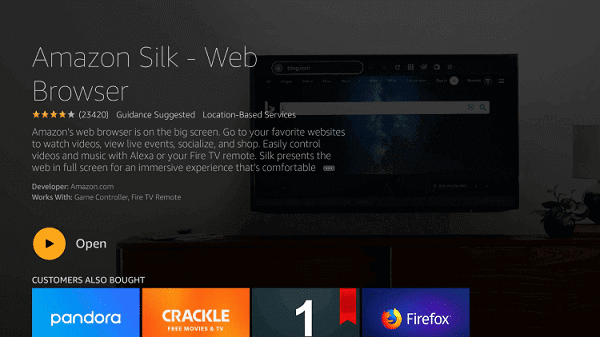 Step 6: Once the browser opens, click on the URL bar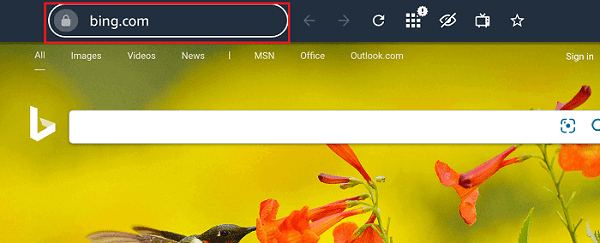 Step 7: Now type this URL soap2day.to and click Go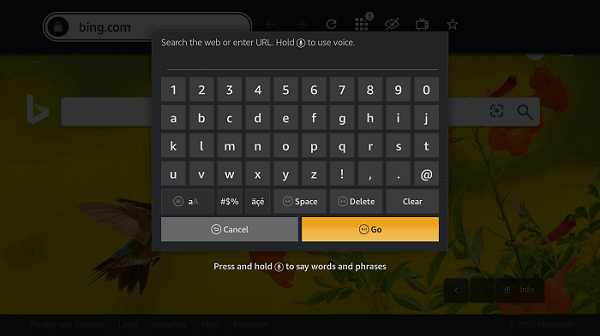 Step 8: This is the interface of the free movie website so select any movie i.e. Justice League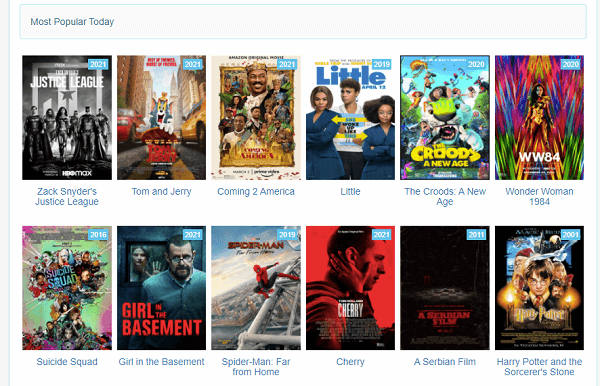 Step 9: Click Play and it will start streaming!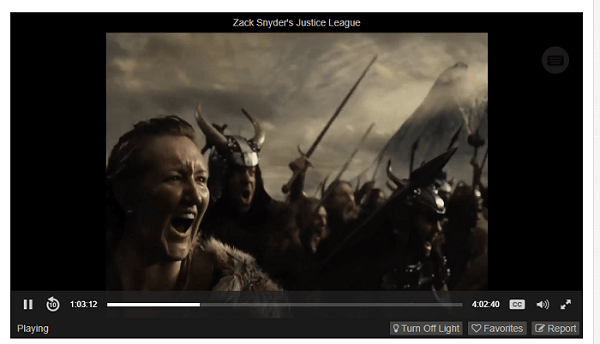 You can now stream all the latest movies of all genres all years on your FireStick.
Method 2: Watch Free Movies with Cinema HD
This method involves installing a third-party app called Cinema HD. It brings you the latest movies and TV shows for free. Before streaming, you are also advised to use Surfshark VPN on FireStick to hide your IP address.
Follow these steps to watch movies for free on FireStick:
Step 1: Go to the home screen of your FireStick and click Settings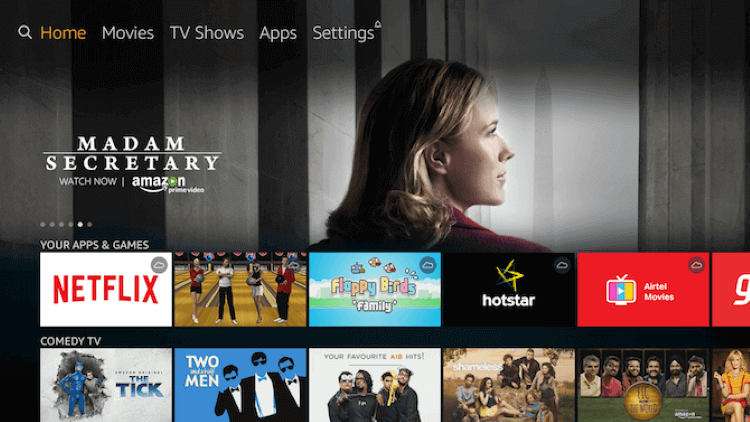 Step 2: Click on My Fire TV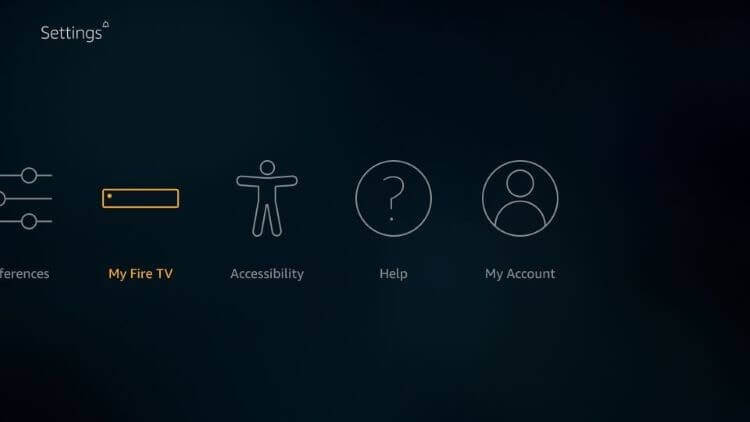 Step 3: Select the Developer Options
Step 4: Now click on the Apps from Unknown Sources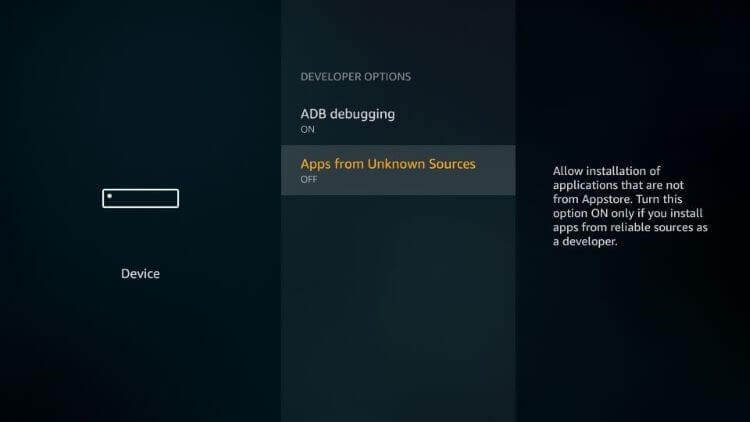 Step 5: Turn it on by clicking Turn On
Step 6: Now go back to the FireStick home screen and click the Search icon on the top left corner of the screen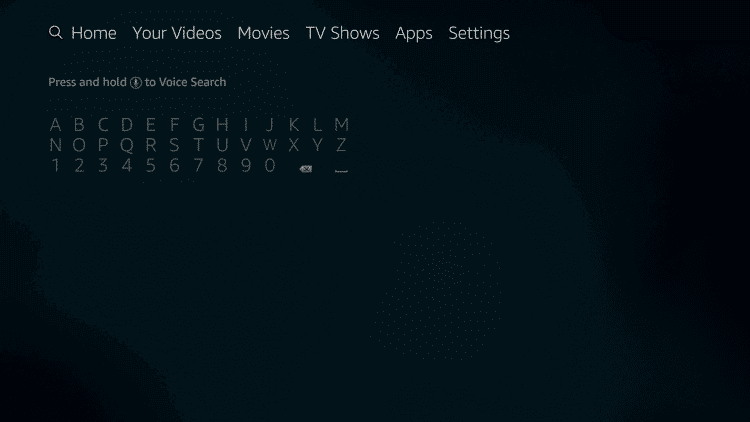 Step 7: Type Downloader in the search bar and click the first result that is appeared on the screen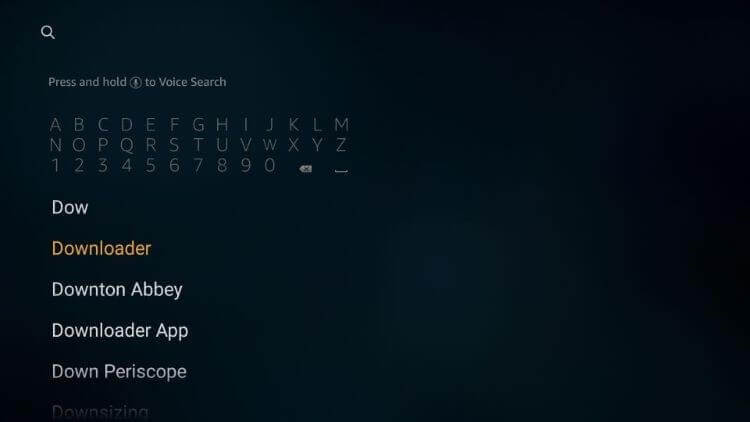 Step 8: Select the Downloader icon from Apps & Games section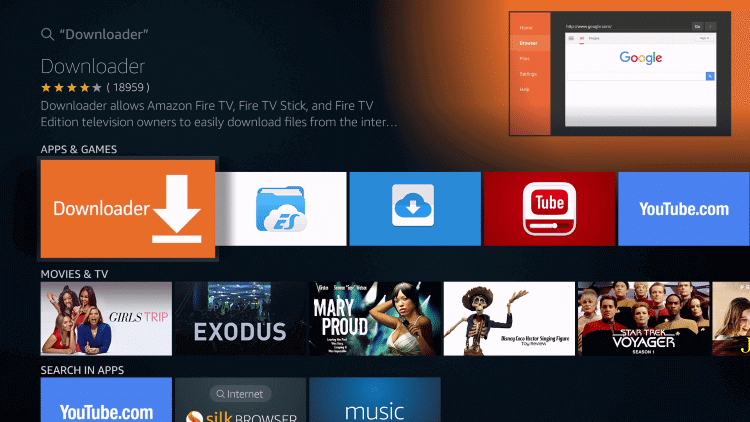 Step 9: Hit the Download or Get button to install Downloader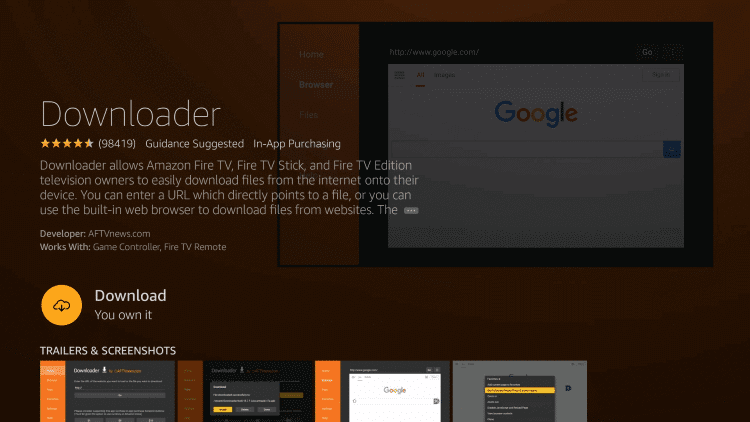 Step 10: Wait for a while for the app to be installed. Now click Open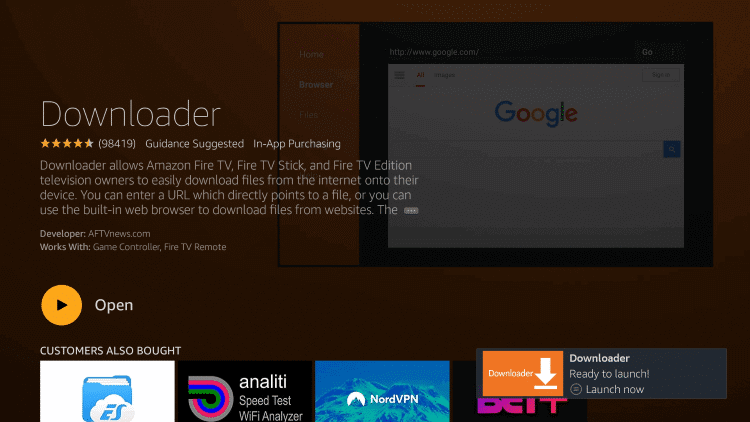 Step 11: Click Allow to give Downloader access to your files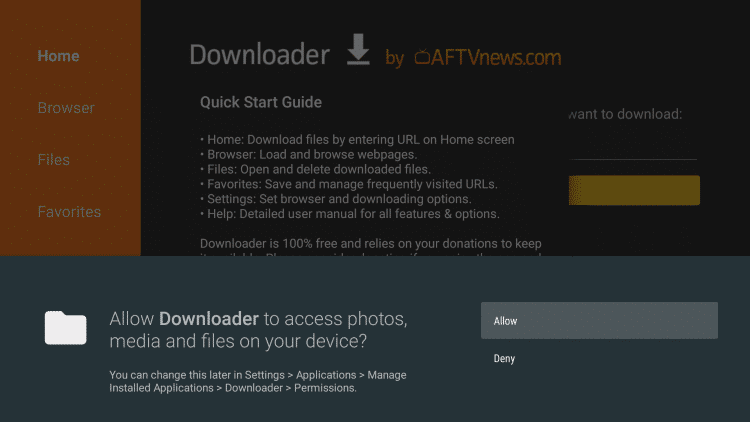 Step 12: Click OK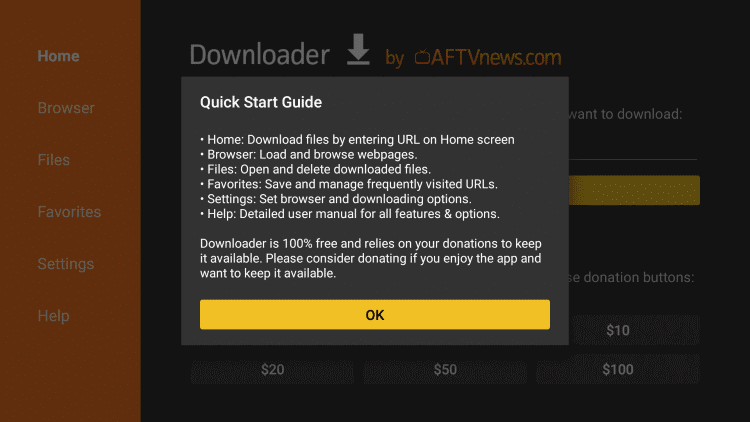 Step 13: Click the URL bar now and enter the URL bit.ly/cinemahd-firetv in the URL bar and click Go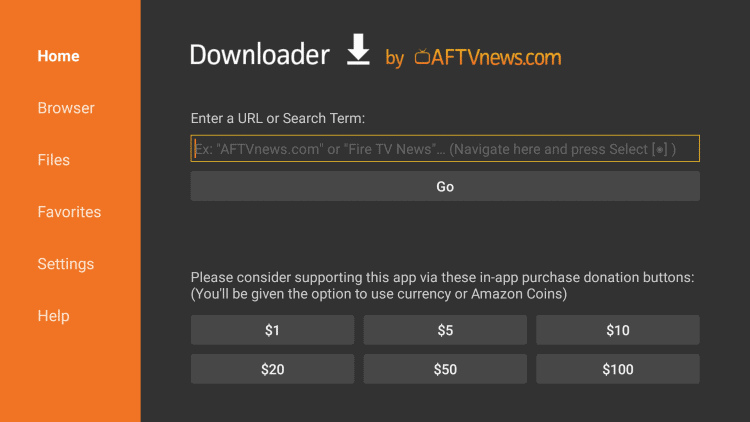 Step 14: Cinema HD APK will be downloaded within a few minutes now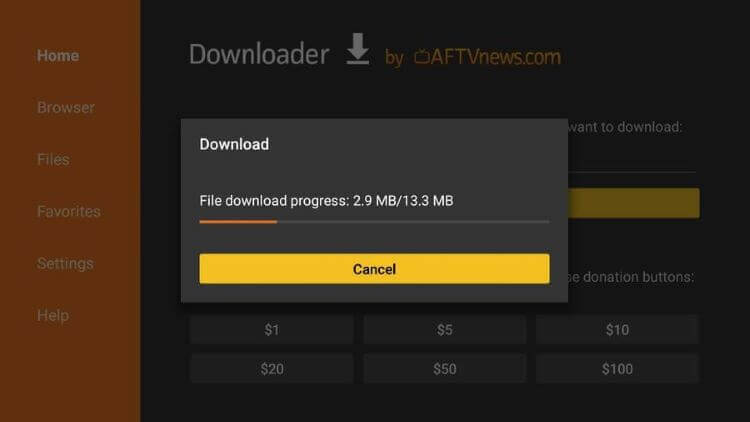 Step 15: Click Next once the file is downloaded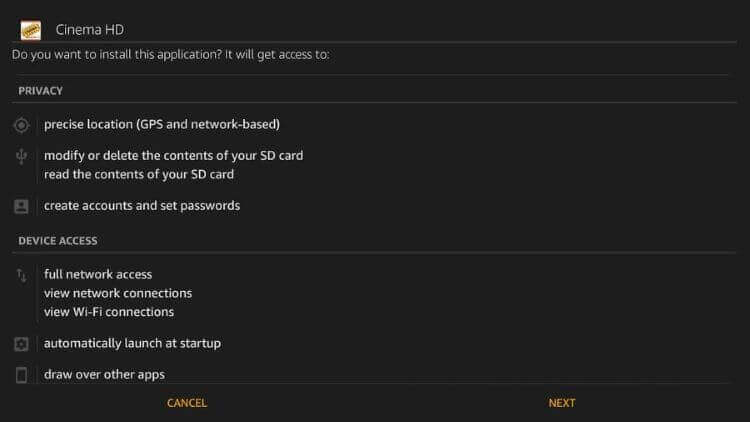 Step 16: Now hit the Install tab to install Cinema HD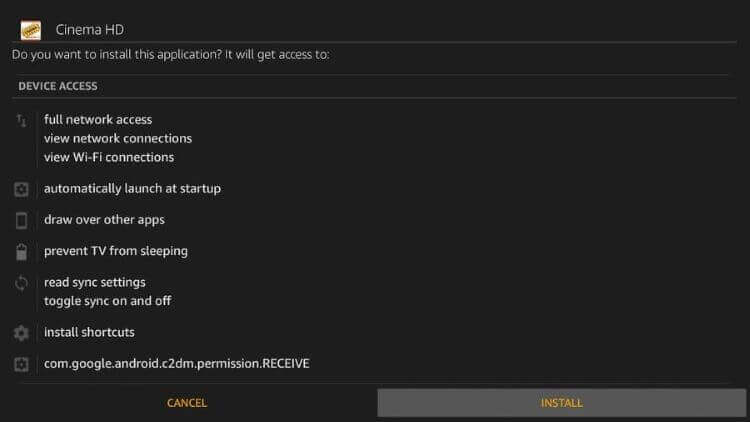 Step 17: Wait for a while. The app is installing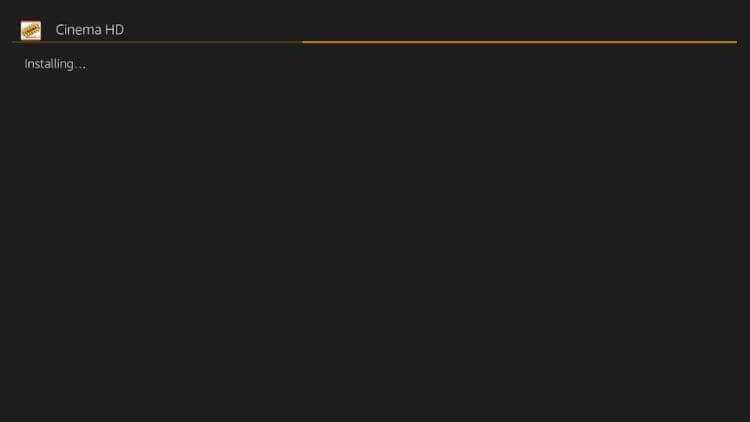 Step 18: The Cinema HD app is now installed. Click Done for now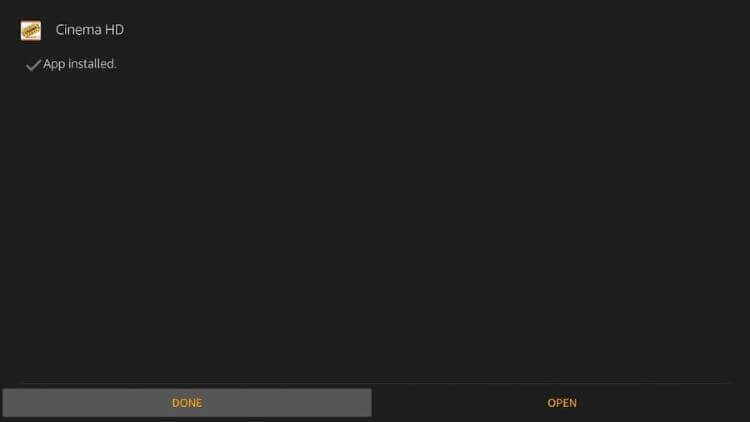 Step 19: Hit the Delete button to delete the APK file as it is no longer needed. It will free up space of your FireStick storage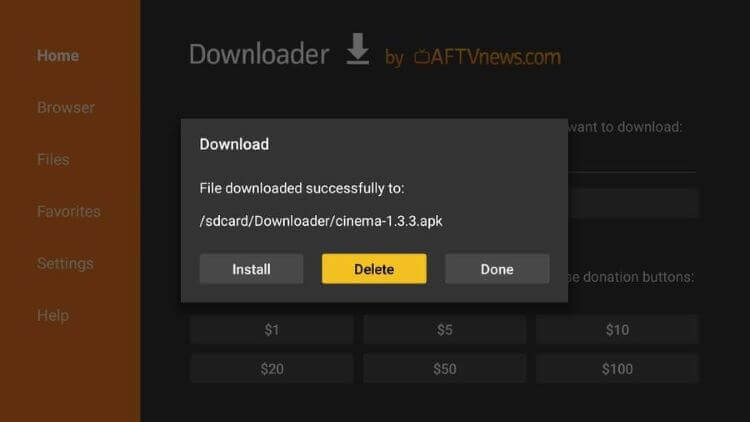 Step 20: Click Delete again to confirm the process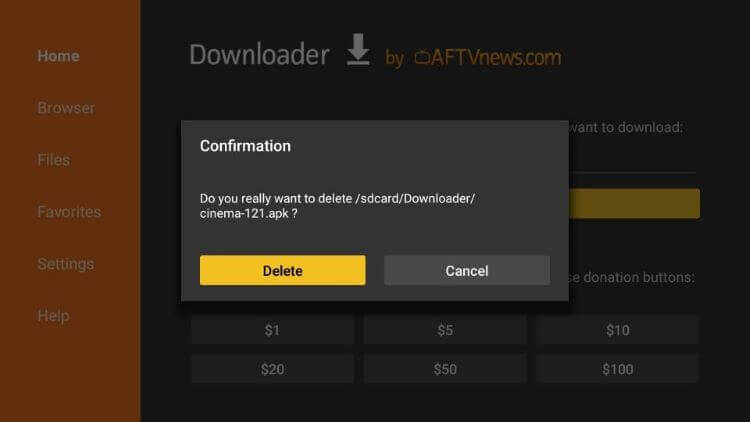 Step 21: The interface of Cinema HD will look like this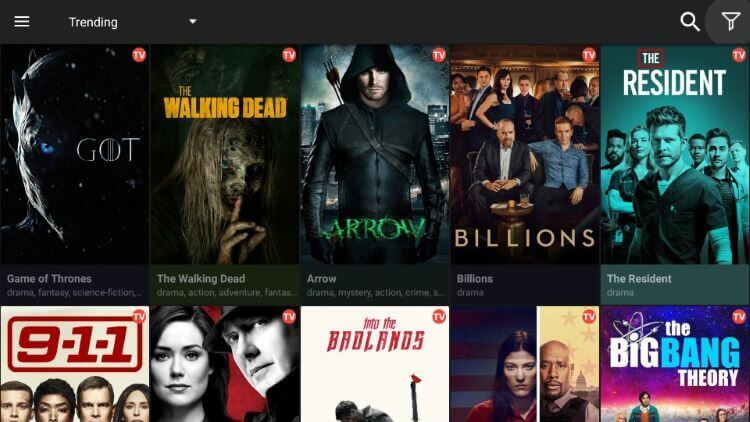 Step 22: You can watch any movie of your choice by clicking the menu button on the upper left corner of the screen. Click Movies from the dropdown menu and stream any movie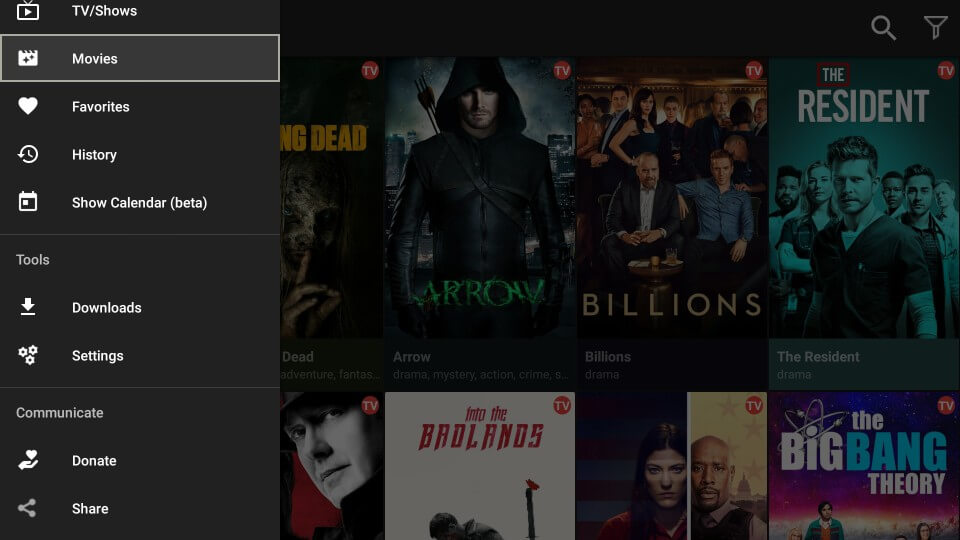 So this is how you can stream free movies on FireStick device using Cinema HD.
Alternative Methods to Watch Free Movies
In case the above methods are not available or not working, here are some of the alternative methods to stream movies so you can have a nonstop streaming experience.
1. Kodi
Kodi is an open-source media platform that allows you to stream unlimited content with the help of Kodi builds and addons. Kodi is undoubtedly one of the most used video streaming and works so well on FireStick.
From your favorite TV shows to all the latest movies, everything is available on Kodi. So it is the best alternative method to stream for free on FireStick.
Read more: How to Install Kodi on FireStick and How to Install Movie Addons on Kodi
2. BeeTV
Another on the list is BeeTV. It is relatively a new app and has loads of content available on the go. You can have stream unlimited content with BeeTV without getting short on content.
The app works well on FireStick and is easy to use. It has a simple interface and is lightweight too. You should give it a try.
Read more: How to Install BeeTV on FireStick
3. CyberFlix TV
CyberFlix TV is the clone of the famous Terrarium app. Unfortunately, the Terrarium doesn't work anymore.
But the good news is the CyberFlix TV work the same as Terrarium so you don't have to be worried about missing out on the latest content. It has loads of on-demand and free content in high quality you can stream anytime on your FireStick.
Read more: How to Install CyberFlix TV on FireStick
4. Tubi TV
Tubi TV is another free app to stream movies on FireStick without paying any subscription charges.
The app offers a wide range of content including TV series, dramas, movies and anime. You will get a large collection of movies of high quality for free.
Read more: How to Watch Free Movies with Tubi
MediaBox HD
Last but not least is MediaBox HD. The app is compatible with most of the devices including FireStick and isn't much heavy. So you can easily use it in FireStick to stream high-quality movies and shows for free.
The app fetches high-quality links mostly and you can get even better results by integrating with Real Debrid.
Read more: How to Install MediaBox HD on FireStick
Free Movies FAQs
Can you watch free movies on FireStick?
Yes, you can watch free movies on FireStick. There are so many apps you can sideload on FirStick and stream movies using them without spending a penny. But it is better to use a VPN connection.
Which is the best app for watching free movies on FireStick?
The list is so long. There are several apps you can use to stream free movies on Firesticks such as Cinema HD, BeeTV, CyberFlix TV, Tubi TV, Kodi, and many more. You can try them and pick the perfect ones for your streaming sessions.
Can I download movies on FireStick?
You can download movies on FireStick using apps like Cinema HD. But it is not recommended to download movies on FireStick due to the limited storage of the device. The app won't run fast with heavy movies.
Conclusion
FireStick is an amazing video streaming device to watch the content of every type. You can stream free movies using various apps without spending a penny. Two free methods are discussed in this guide; one is using Cinema HD and the other is using the browser method.
Apart from these two, some of the alternative methods are also discussed above. But make sure you are using a VPN connection such as Surfshark to protect your identity and privacy while streaming.
Streaming anything for free is always a risk so don't forget to use a reliable VPN like Surfshark.