Tired of your existing library of shows and movies to watch on FireStick? Want to watch some exciting stuff from all over the world right on your TV screen?
Well, we have the perfect solution for you: Live Net TV.
By installing Live Net TV APK on FireStick, you can expand your programming list considerably and add excitement to your TV as well as your life.
Live Net TV is a free streaming apps to stream live TV that spans across thousands of channels and many many countries.
With Live Net TV, you can watch channels across many different categories. Be it entertainment, sports, news, this amazing app has it all!
The app offers live stream of channels popular in United States, Canada, Spain, India and many other parts of the world.
The app is not available on Amazon store but if you follow this guide, you will have it up and running on your device in no time. So, let's get down to it!
How To Install Live Net TV APK on FireStick
The very first step is to install a VPN to protect you from any legal troubles since free streaming apps may or may not be legal.
Go to your FireStick home screen.
Click on the Search icon.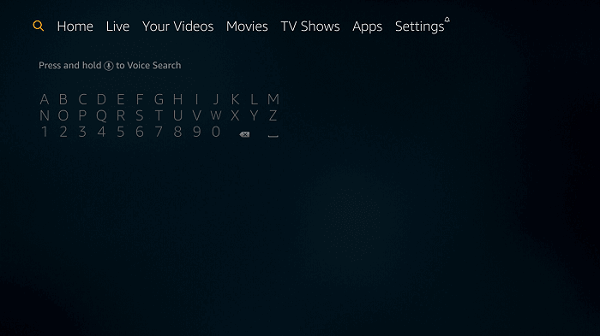 Type 'SurfShark' in the search bar.
Click on 'SurfShark'in the results below.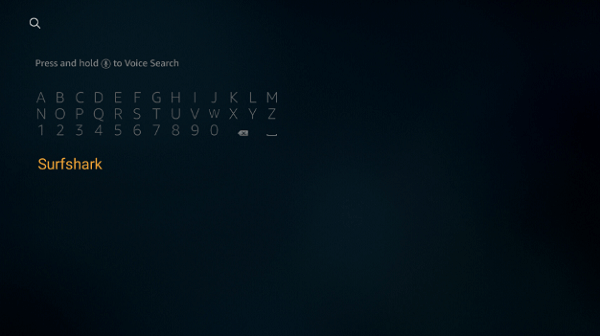 Move to the 'Apps & Games'
Click on the Surfshark tab.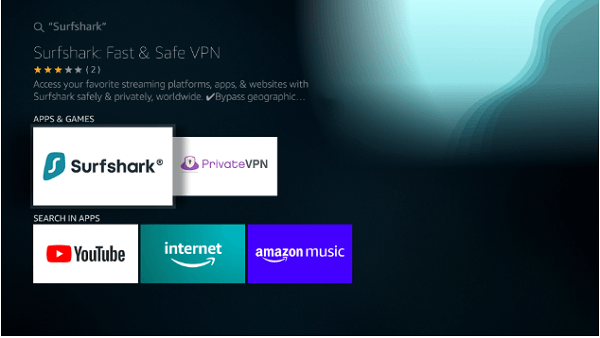 Click on 'Get' button to download.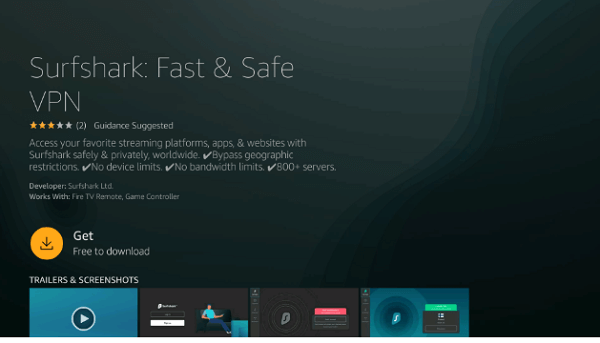 App downloadwill start.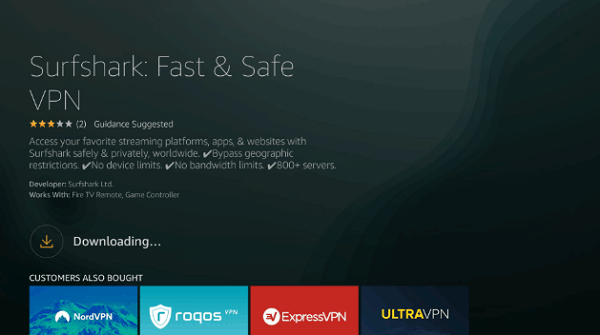 Installation will automatically start and complete.
Click on'Open' to launch SurfShark.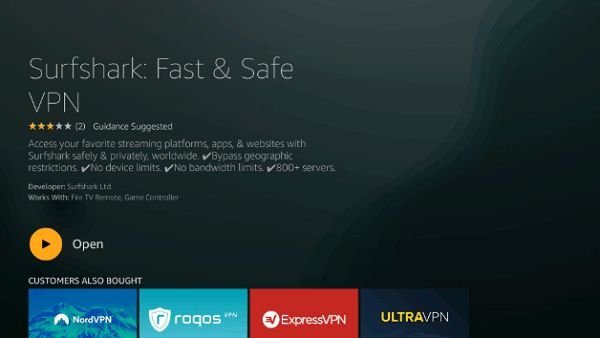 Go to https://order.surfshark.com/.
Sign up for SurfShark and get a plan.
Enter you're your email and password and login.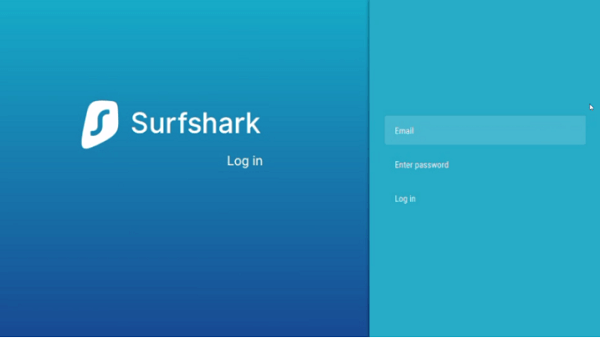 Connect to any desired server.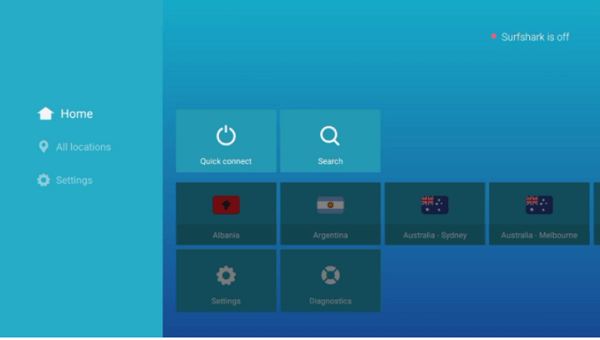 Note: There are many merits to investing in a reliable VPN service like SurfShark whenever you are third-party apps to stream on your FireStick.
There is no guarantee that most of the free streaming apps are legally allowed to show content in their library, which is why it is always a good idea to use a VPN to protect your identity so that you don't get in any trouble for using an app that may be illegal.
 A VPN masks your IP address so you can surf and stream without having to worry about malware attacks. It also stops government, your ISP and hackers from tracking your activity online and protects your privacy.
Go back to the home screen.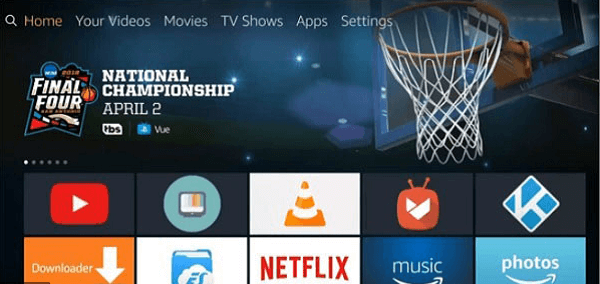 Click on the 'Settings' option in menu bar.
Move right on the 'Settings' menu.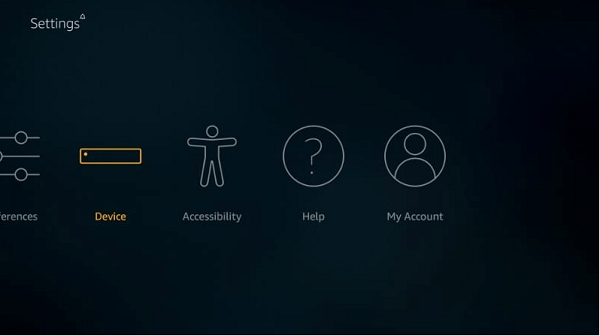 Click on 'Device' or 'My Fire TV', depending on availability.
Move down on the 'Device' menu.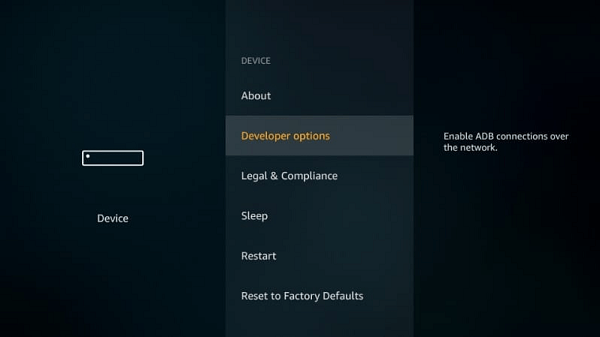 Select 'Developer options'.
Click on 'Apps from Unknown Sources'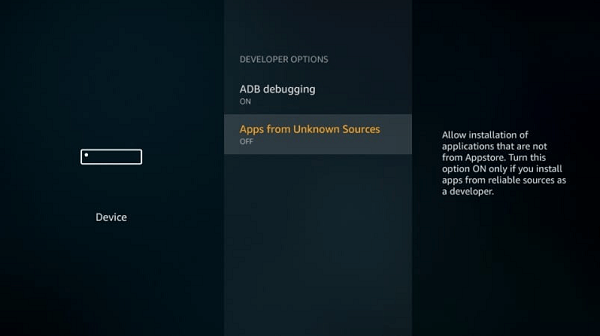 Click on the 'Turn On'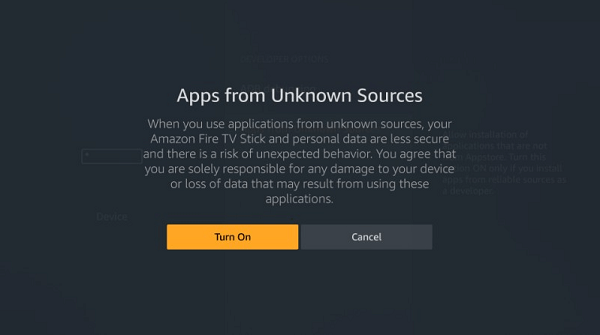 Now, go back to the home
Click on the search icon.
Type 'Downloader' in the search bar.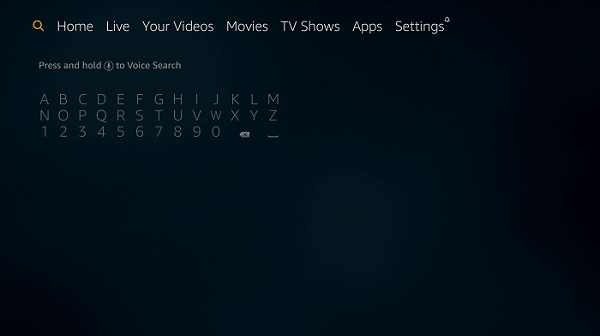 Select 'Downloader' from the search results.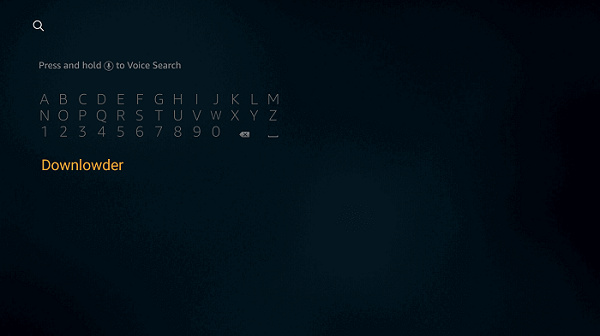 Go to the'Apps & Games'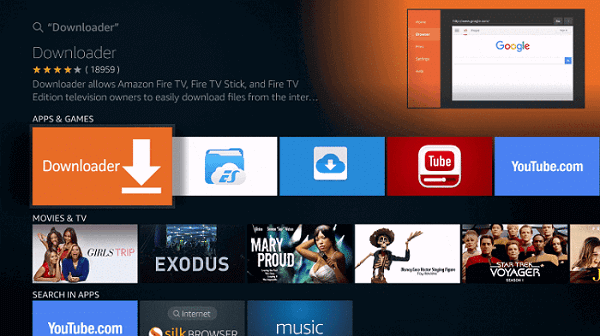 Click on the 'Downloader' tab.
Click on the 'Download'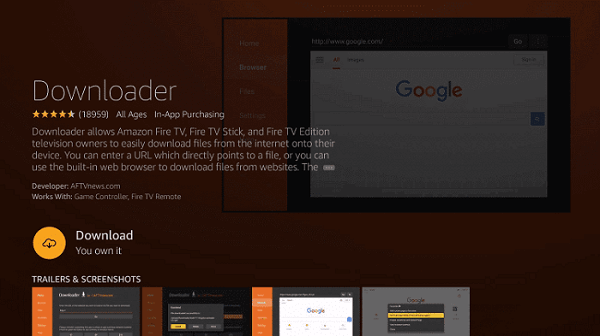 Download will start.
Installation will start after download is complete.
Click on 'Open' after installation completes.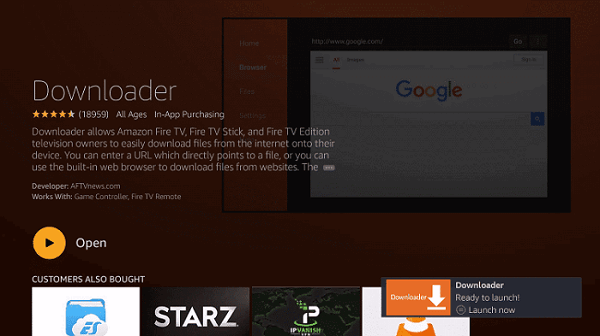 Downloader home page will open.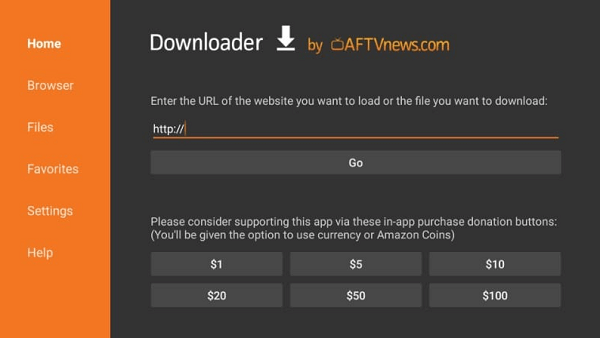 Type in the following URLhttps://firestickhacks.com/file/peacock-tv.
Click on 'Go'.
The file download will begin.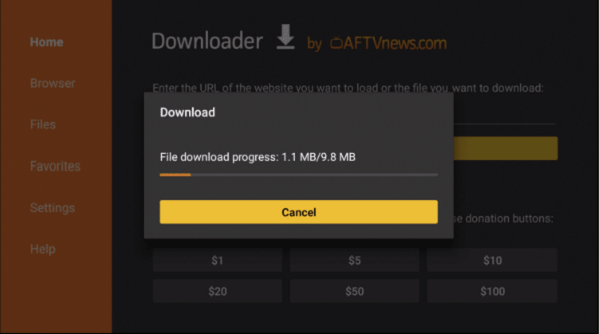 Click on 'Install'.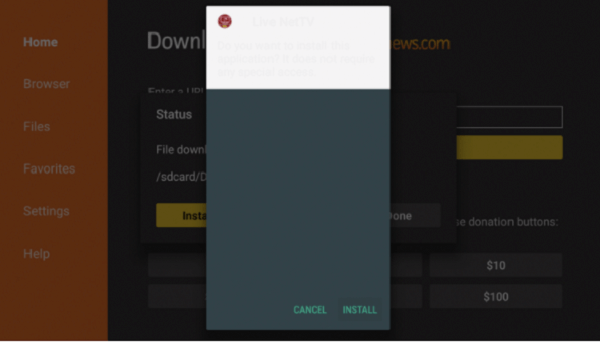 Click on 'Done'.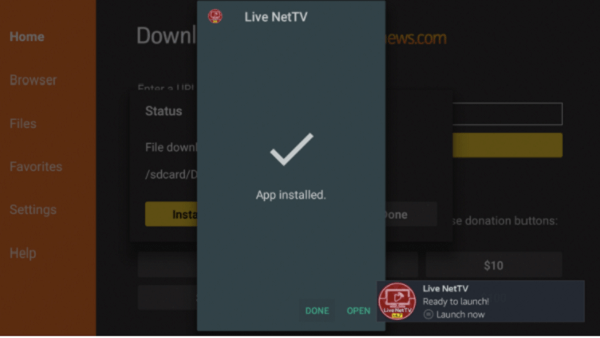 How To Use Live Net TV APK on FireStick
Take yourFireStick remote.
Press and hold 'Home'
Click on the 'Apps'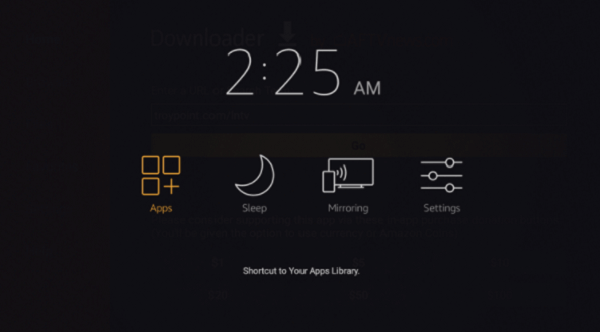 'Your Apps & Games' list will open.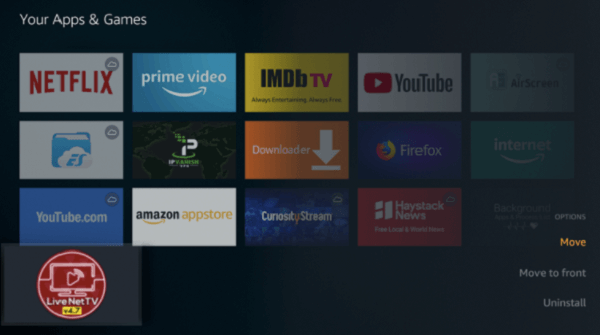 Move down to the end of the list.
Place your cursor over 'Live Net TV' tab.
Press the 'Menu' button on the FireStick remote.
A menu will appear on the bottom right.
Select 'Move' and drag the app to top of list.
It will now appear on your home screen in 'Your Apps & Channels' list.
Click on the app to launch
Click on the 'Continue'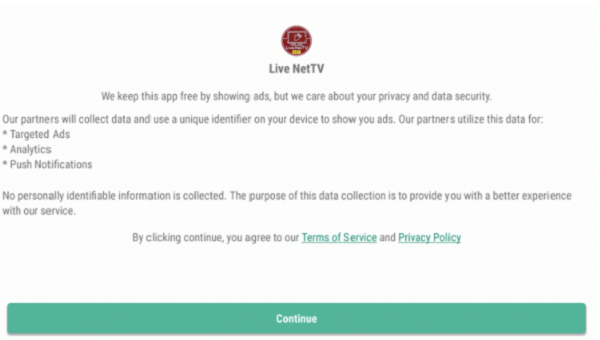 Note: With this step, you allow Live Net TV to collect and store your digital data and use it for different purposes. This is one more reason to make sure that you're protected by a VPN.
Click on the 'Allow' button.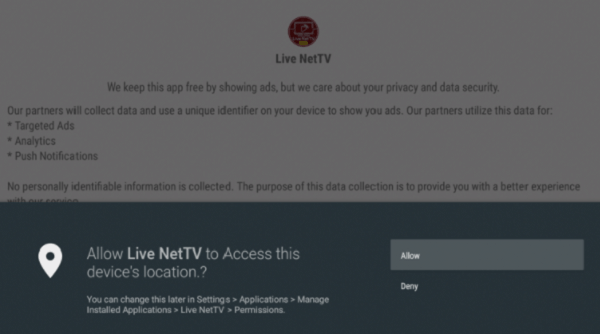 Enjoy!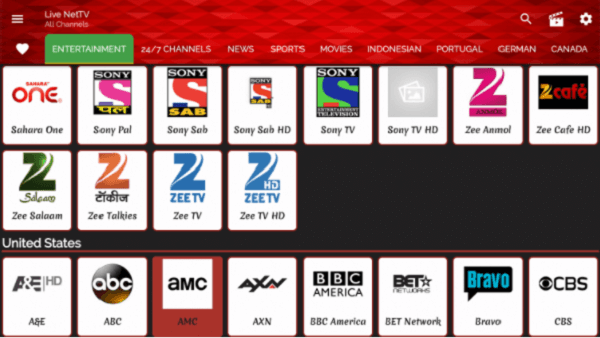 Features of Live Net TV APKon FireStick
The app is extremely easy to navigate.
Users can watch a variety of entertainment, movie, documentary, music, news, sports, food and kids channels.
There is a country-wise list of channels available as well for your convenience.
Live Net TV has American, Canadian, European and Indian channels available along with many others.
These channels offer programs and content in many different languages such as English, French, German, and Hindi.
There are also some 24/7 channels available that you can watch if you're bored at any time of the day.
The app offers multiple streams for each channel so you can choose a link that works the best for you.
You also have the option to add your favorite channels to Favourites list for easy access in future.
Live Net TV APKon FireStick Alternatives
These third-party streaming apps offer a similar experience as Live Net TV since they are mostly free and offer live TV channels from across the world.
CyberFlix TV
TVTap on FireStick
ITV Hub on FireStick
DStv on FireStick
Spectrum TV
Frequently Asked Questions
Can I use Live Net TV from anywhere in the world?
Yes, you can use it from anywhere in the world, however, some channels on it may be geo-restricted and you would have to connect to a VPN service to unlock such channels.
How much do I have to pay to watch Live Net TV?
Not even a dime! Live Net TV is absolutely free for all its users. And all the programming is available to access for all the users.
What's the quality of the live streams?
Usually, all the channels are available to stream in standard definition.
Is the streaming experience ad-free?
Since these are streaming links, you may encounter some ads. But you can use an ad-blocker to enjoy an ad-free experience.
Conclusion
Live Net TV is one of best free third-party streaming apps out there. Most of the free apps either come with strings attached in terms of money and programming options but this app is all about pure entertainment and fun.
Live Net TV on FireStick brings TV shows, movies and other TV programs from all over the world and in different languages to your yard.
It also lets you choose from several categories and genres so you get exactly what you're looking for.
With our guide, you will have no problem in installing this app on your device and increasing your entertainment options by thousands.