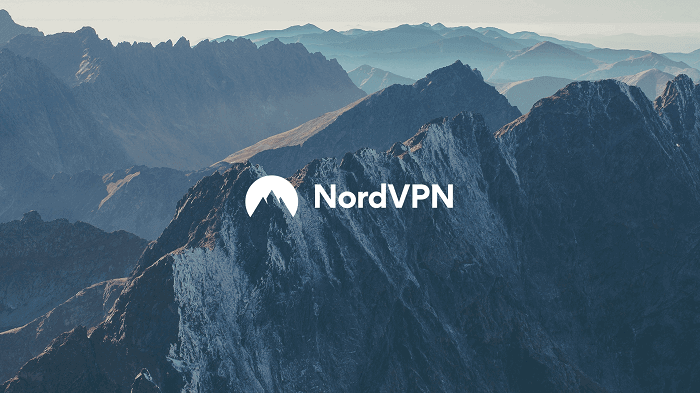 This is a step-by-step guide on how to install NordVPN on FireStick, Fire TV, and Fire TV Cube.
NordVPN has a large server network with 5,400 servers spread across 59+ countries. It has an Amazon rating of 4.1 stars out of 5 which is super impressive.
The encryption it uses is considered to be the best amongst all as it has double VPN protection. It has a no-logs policy, connects up to 6 devices simultaneously, and offers an affordable price ($3.71/mo) with a 30-day refund policy.
NordVPN FireStick app is available on the Amazon app store and is easy to set up and use. We'll also be discussing how to use NordVPN on FireStick once you have installed the app.
Steps to Install NordVPN on Firestick TV
Installing NordVPN on Firestick/Fire TV devices is very easy as it is available on the Amazon store. You will need to follow 6 easy steps to set up NordVPN:
Step 1: Subscribe to NordVPN and Open FireStick Home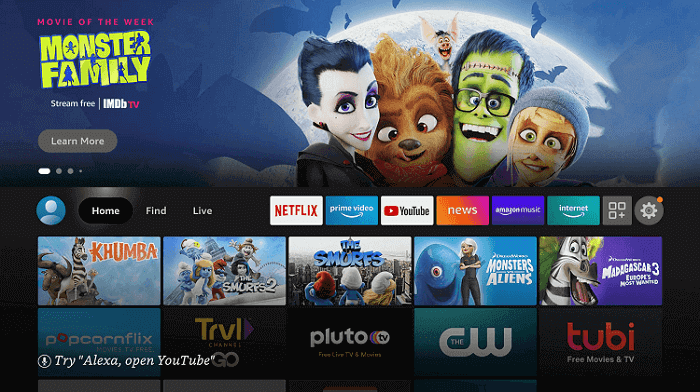 Step 2: Click on the Find tab and then Click on Search Icon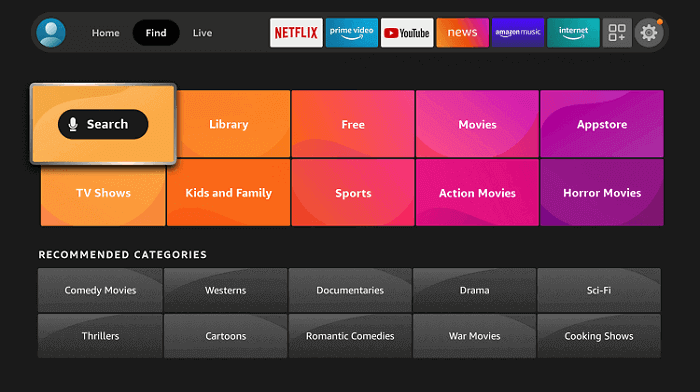 Step 3: Click on the Search icon (top-left menu) and type NordVPN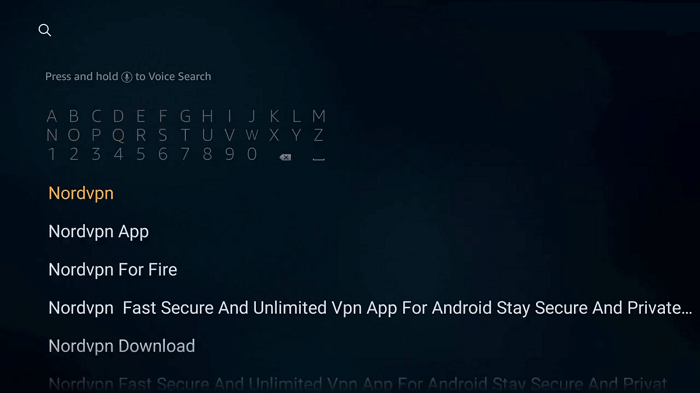 Step 4: Click on the NordVPN app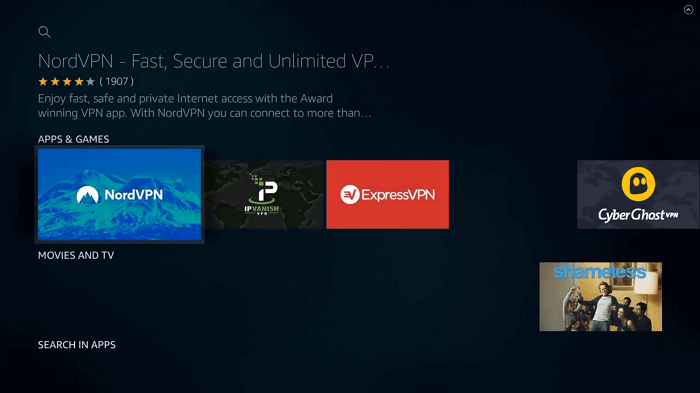 Step 5: Press the Download or Get option and wait for it to install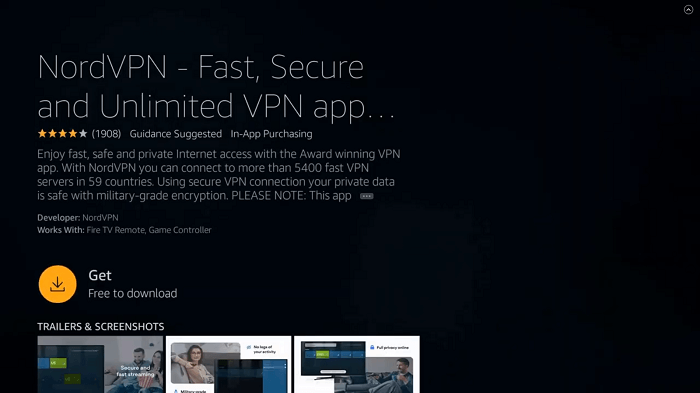 Step 6: Click Open once the installation is completed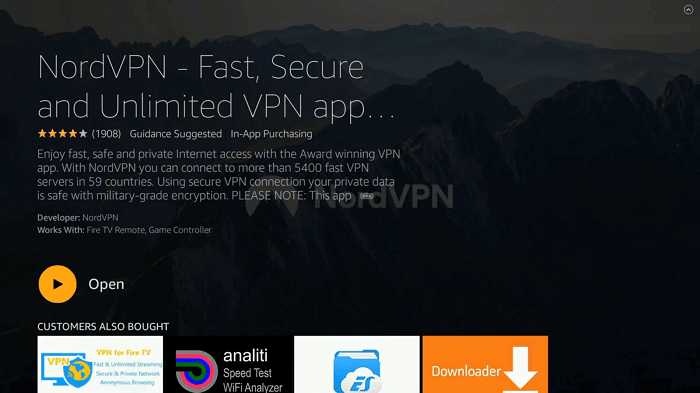 How to Use NordVPN on Firestick
Below are a few steps that will tell you about how to connect to NordVPN one you have installed the app:
Step 1: Once you have opened the NordVPN app, click login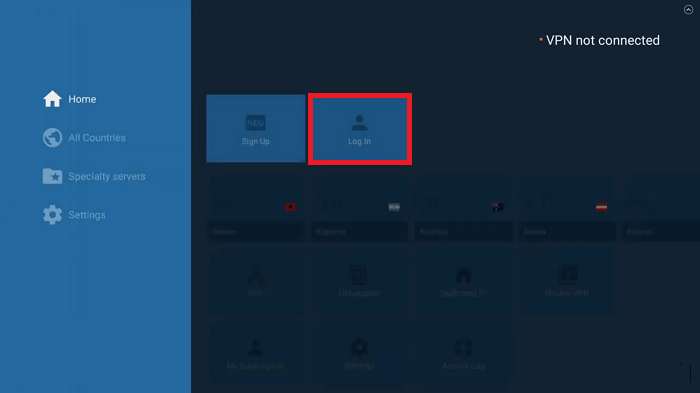 Step 2: Enter the Username and Password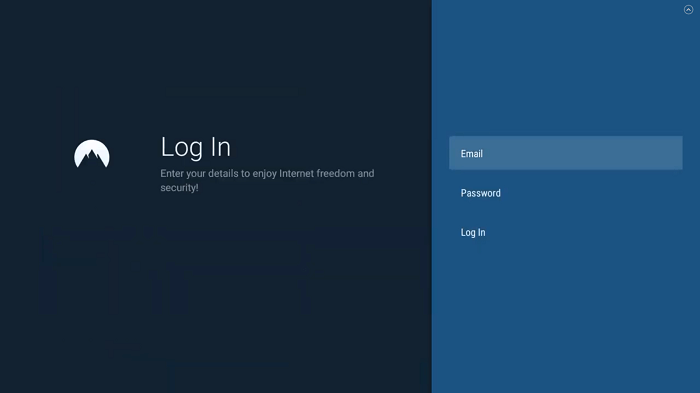 Step 3: This is the NordVPN interface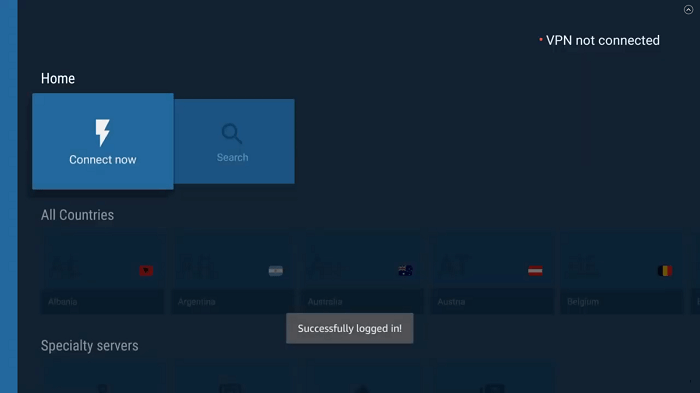 Step 4: Click on any server (e.g. Bulgaria)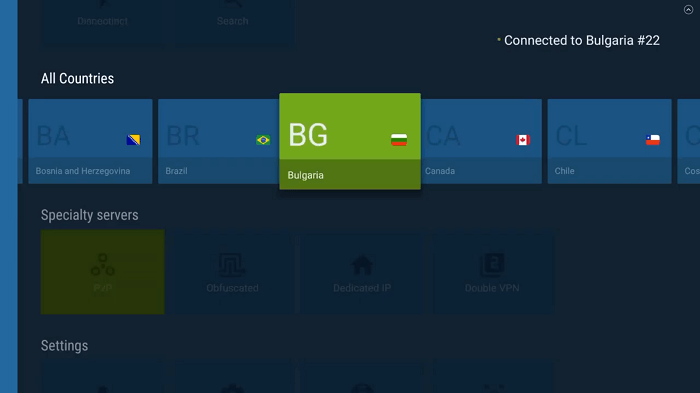 Step 5: Click OK to Connection Request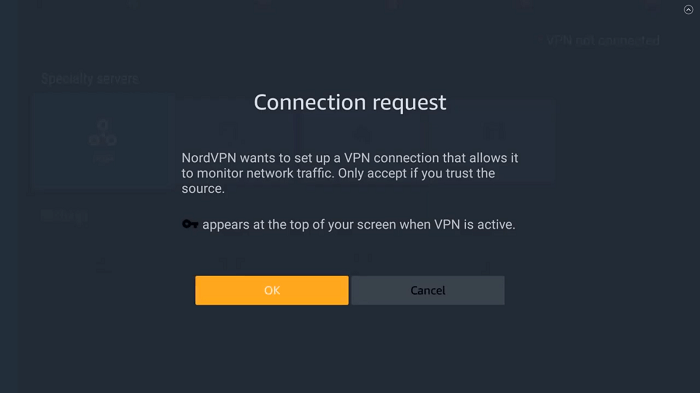 Video Tutorial: How to Install NordVPN on Firestick
Main Features of NordVPN
Here are some of the features offered by NordVPN:
Huge Server and Availability
NordVPN has over 5,400 servers that are spread across 59+ countries. The benefit of having a large server network is that you can access any geo-restricted channel from any country.
NordVPN is slowly becoming a considerable choice when you are selecting a VPN for your Firestick. It lets people bypass geographical restrictions with ease and comfort.
Double VPN Encryption
NordVPN has a double VPN feature which means you can connect to one additional server before you reach your final destination.
For example, you need to connect to the United States server. This feature will first connect you to the Canada server and then the US server, keeping you completely anonymous.
Multiple Device Connections
NordVPN is providing simultaneous connections with up to 6 devices, which means you can easily share your connection with anybody be it your friends or family members.
Kill Switch
There is another feature which is known as a Kill switch that NordVPN is offering. This Feature kills the internet when the VPN connection drops.
If you are in the middle of watching free content and your VPN connections drop, then it would kill the internet and keeps your original IP address protected.
Masks your IP Address
When you are using public wifi or when using the internet anywhere, NordVPN will mask your IP address and hide your current location.
No hackers would ever be able to get a sneak over your device or personal information.
NordVPN Rating on Amazon Store
NordVPN has an Amazon rating of 4.1 stars out of 5 (as of November 2021). As you can see in the image below, a total of 38,717 users have rated NordVPN and 62% of them have rated 5 stars.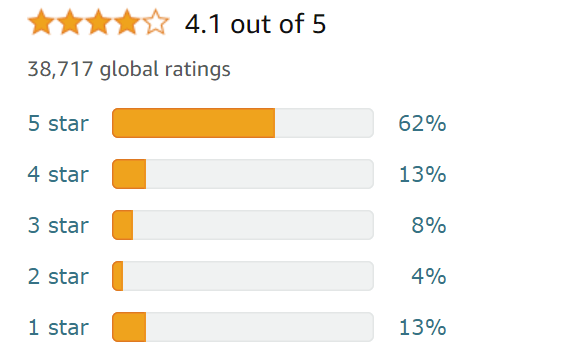 NordVPN Alternatives
Here are some of the alternative VPNs to NordVPN:
You can find the list of our best working VPN for Amazon FireStick that is mentioned along with their main features, price, and setup guides.
Once you've installed the app, you can watch free content without a problem by choosing from our best FireStick channels guide.
Frequently Asked Questions
Does NordVPN work on FireStick?
NordVPN only works on the 2nd generation FireStick. You will not be able to use it on the 1st Generation FireStick device.
How do I get NordVPN on my FireStick?
The easier way to get NordVPN installed on your device is through the Amazon app store. There are other ways like sideloading NordVPN app, but that requires giving third-party app access, which is a risky business.
How much does NordVPN cost?
The 3-year NordVPN plan costs $3.49/month which is the most reasonable price you get. Other pricing plans are not that affordable.
Conclusion
NordVPN is undoubtedly the strongest VPN in terms of encryption and keeping you safe over the internet.
This is exactly the guide that will tell you how to install NordVPN on FireStick and how to use the NordVPN app once installed.
It has some great features, but the one feature I liked most is its double VPN encryption and lets you connect 6 multiple devices at the same time.