Are you a sports lover? Can you not find a good app to stream sports channels on your TV?
Keep reading because we got you covered!
There are many streaming apps available for FireStick but only a few apps that lets users watch live TV provide a premium quality streaming experience for sports channels. One such app is fuboTV.
fuboTV is very popular among sports fans across the world since it has one of the best lineups of sports channels. It is especially popular in the US since you can watch NBA, NFL, MLB and other major sports leagues channels and games on fuboTV.
Thus, fuboTV on FireStick is something sports lovers can't miss out on!
fuboTV was launched in 2015 and you can only stream soccer channels on it back then but now there's no sports that you can't watch on your Fire device through fuboTV.
fuboTV also has some entertainment channels to keep you glued to your TV screens at all times.
Here's how you can get fuboTV and join in on unlimited sports fun!
How to Install fuboTV on FireStick
Since fuboTV is only available in the US, we will first tell you how to unblock it if you're not located in the US first!
Go to your FireStick home screen.
Click on the Search icon to install SurfShark.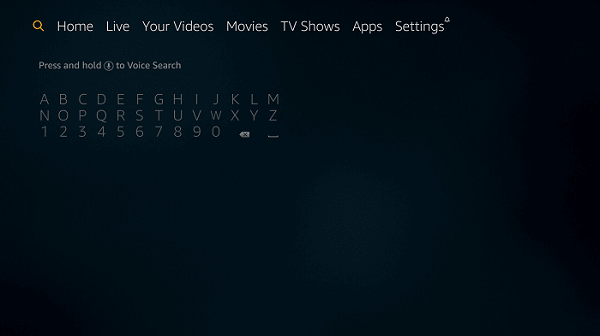 Type 'SurfShark' in the search bar.
Click on 'SurfShark' in the list.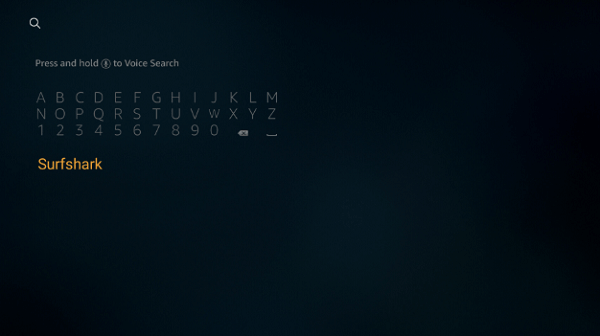 Go to the 'Apps & Games'
Click on the Surfshark tab.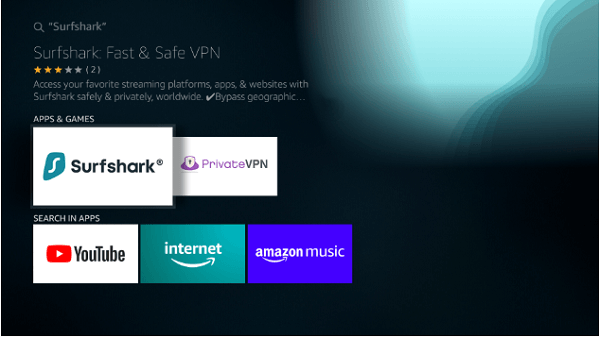 Click on 'Get' to start downloading.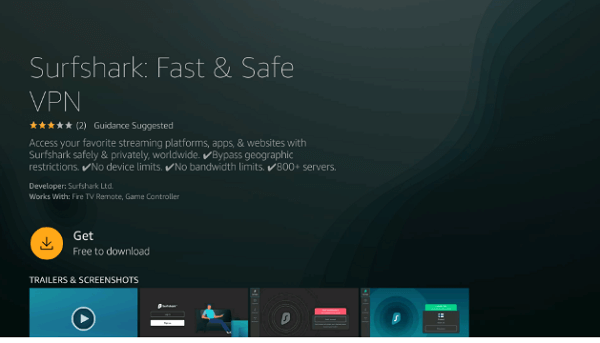 Download will start.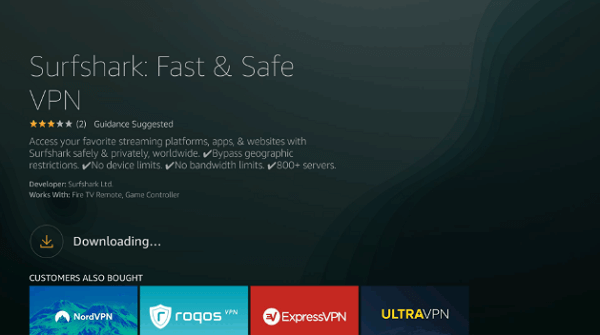 Installation will begin after downloading is finished.
Click on the 'Open' button to launch SurfShark.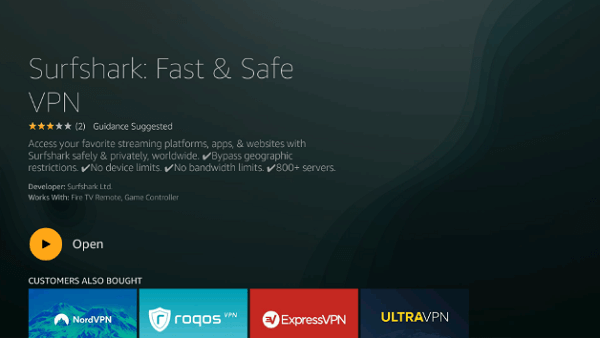 Go to https://order.surfshark.com/.
Register for SurfShark and buy a plan.
Login using the credentials you registered with.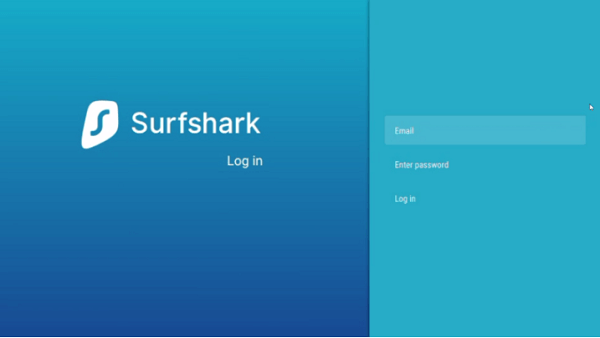 Connect to a US server.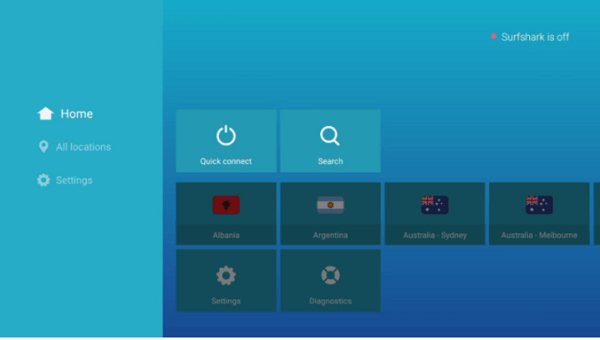 Note: Although it is important to use a VPN to access fuboTV if you are not in the US, there are many other reasons which makes a VPN a must-have.
 So we recommend that you use a reliable VPN such as SurfShark to hide your activity from hackers, government surveillance and ISP.
 Using a VPN would also prevent your privacy from malicious attacks online. A VPN masks your IP address so you can stream on your FireStick device safely.
Go back to FireStick home screen.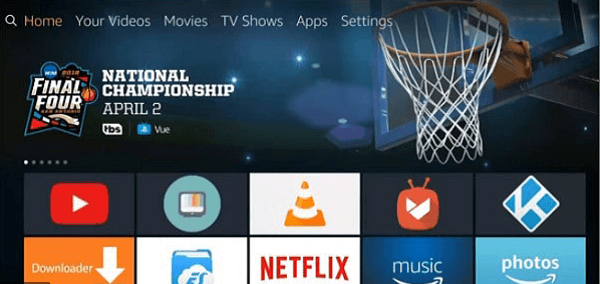 Click on 'Settings' on right of top menu.
The 'Settings' menu will open.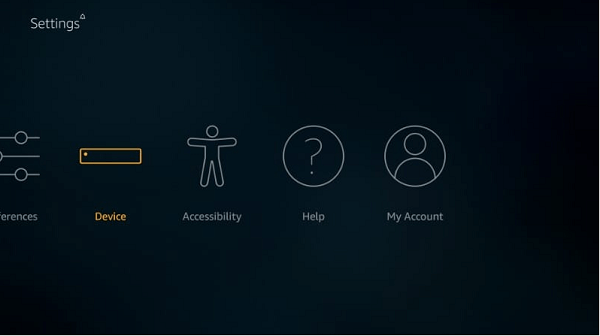 Click on 'Device' (or 'My Fire TV' in some devices) .
The 'Device' menu will open.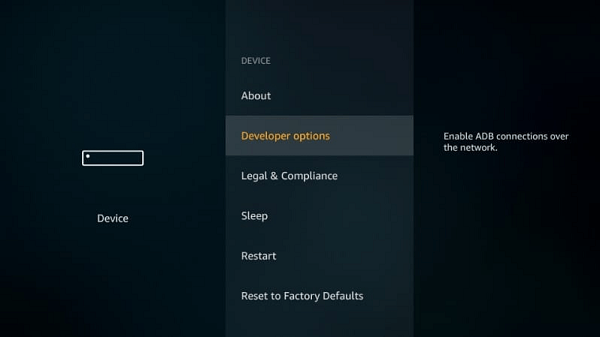 Click on 'Developer options'.
Click on 'Apps from Unknown Sources'
Click on the 'Turn On'
Note: fuboTV app is completely safe to install on FireStick so, don't worry while turning on this option. It won't cause any harm.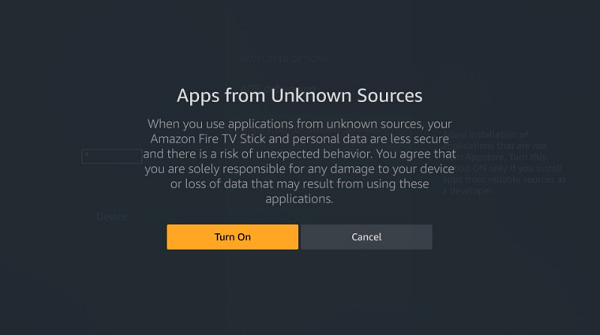 Now, go back to the home
Click on the search icon.
Type 'Downloader' in the search bar.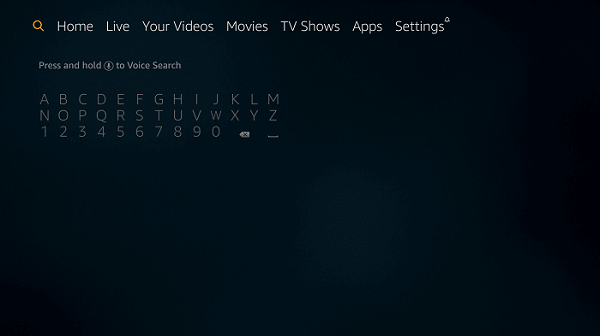 Select 'Downloader' from the search results.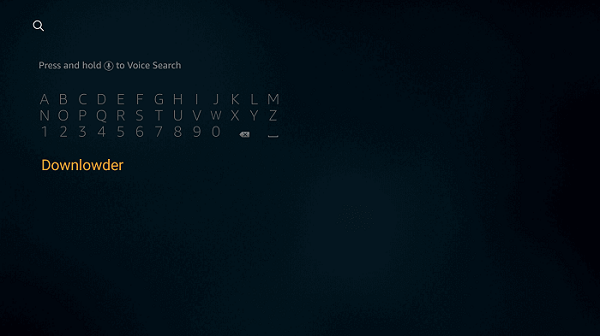 The 'Apps & Games' list will open.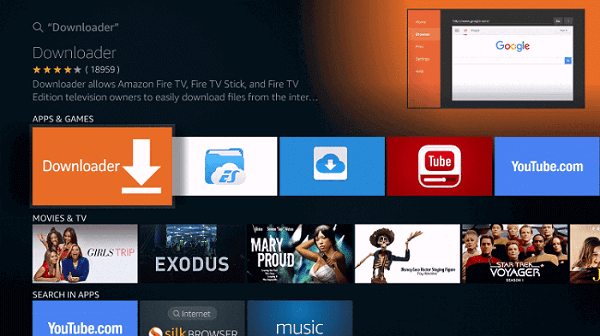 Click on the 'Downloader' tab.
Click on 'Download'.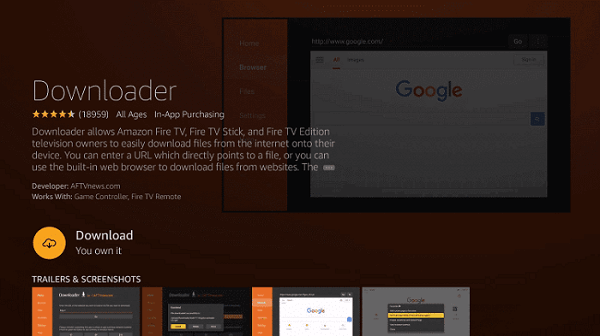 Download will start.
Installation will start after download ends.
Click on 'Open' after installation ends.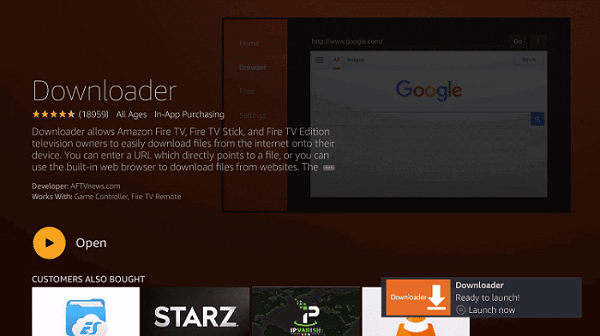 Downloader home page will open.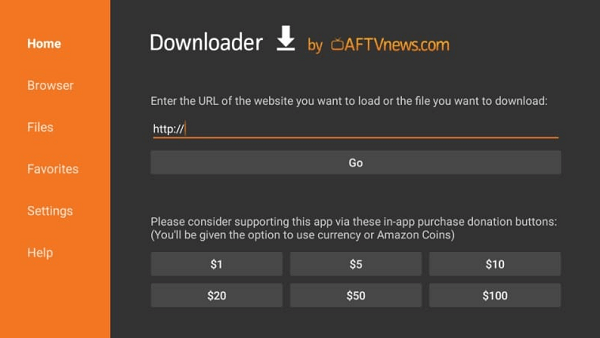 Enter the following URL https://firestickhacks.com/file/fubotv in the bar.
Click on 'Go'.
The file download will begin.
Click on 'Next'.
Click on 'Install'.
How to Use fuboTV on FireStick
Go to FireStick home screen.
Go to 'Your Apps & Channels'
Move the cursor to right of the list.
Click on the 'fuboTV' tab.
If it isn't there, go to left of list.
Click on 'See All'.
Move to the end of the list.
Hover over 'fuboTV' tab.
Press the 'Menu' button on the FireStick remote.
A menu will appear on the bottom right.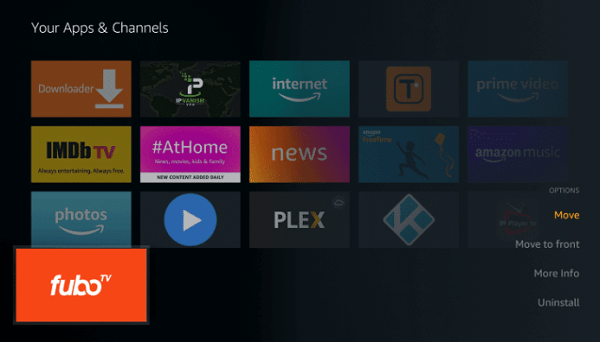 Click on 'Move'
Move and drop the app in the first row.
It will now appear on your home screen in 'Your Apps & Channels' list.
Launch the app.
Enjoy!
FuboTV on FireStick Features
fuboTV has over 100+ channels that you can have access to with their Standard plan.
fuboTV has local as well international channels to choose from.
Although it is popular for its sports channels, it also has several options for lifestyle, entertainment and news channels.
Viewers can do try out the app for free for a week by using the 7-day free trial option.
fuboTV has a wide variety of plans that viewers can choose from depending on their preferences and convenience. One of their plan is as affordable as $11 per month.
There are also many add-on options that you can use to enhance you current plan and add more channels to your watch list.
You can have up to 500 hours of DVR space depending on your subscription.
It lets you stream on up to three devices simultaneously depending on your plan.
You can watch live content with only a 20-second lag.
FuboTV on FireStick Alternatives
A couple of streaming apps let you watch live TV channels, some boast a collection of channels across all genres while some focus on sports channels only.
Sky Go on FireStick
Vola Sports on FireStick
DStv on FireStick
Spectrum TV on FireStick
TVTap on FireStick
FreeFlix HQ
Frequently Asked Questions
How much does fuboTV app cost?
fuboTV has different plans you can choose from. The plans go from $11 per month to $80 per month. The standard plan costs $55 per month.
There are also add-on options which gives you a lot of freedom to have your favorite TV channels included in your plan. The add-ons cost anywhere between $5 per month to $25 per month.
What channels can I watch on fuboTV?
You can watch ESPN, Fox Sports, Discovery Channels and others on fuboTV. However, your access to these channels depend on your plan.
Can I watch fuboTV anywhere in the world?
Unfortunately, no. fuboTV is only for US users. But you can use a VPN and connect to a US server to continue watching fuboTV even from outside of the US.
Is fuboTV compatible with FireStick?
Yes, it is compatible with Fire devices as well as other android devices.
Conclusion
fuboTV is a complete entertainment package for all users since it has something for every person in the family but for sports lover, it is an absolute bundle of fun!
fuboTV offers a high-quality live TV streaming experience that makes it a top choice among live TV streaming apps since other apps only manage to provide a poor experience.
So use this guide and get fuboTV on FireStick today!