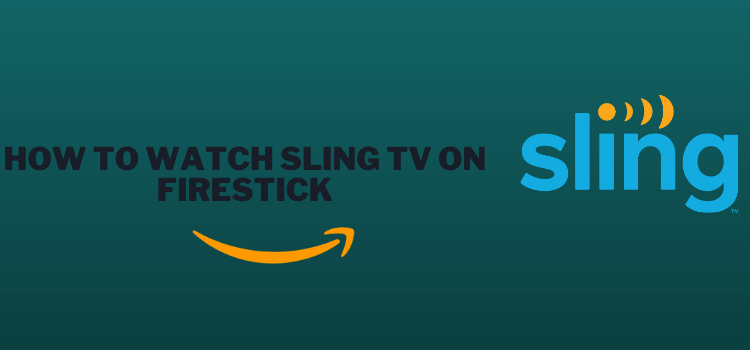 This is a step-by-step guide on how to install the Sling TV app on FireStick, Fire TV, and Fire TV Cube.
With Sling TV, you don't have to pay too much for TV because with only $30/month you get to stream 50+ Live TV channels.
These channels include CNN, TLC, AMC, FX, TBS, Fox News, Cartoon Network, History Channel, NFL, and more. It also has multiple sports channels which is why its known as the best sports app for FireStick as well.
But Sling TV is only available in the United States. You won't be able to open the app let alone be streaming on it. If you try to access it, you will receive a message that says:
"We're sorry! Sling TV is only available in the US. Thank you for your interest."
If you're out traveling abroad and you want to access Sling TV channels, then it is strictly advised that you use a VPN on your FireStick device.
Our Recommended VPN – ExpressVPN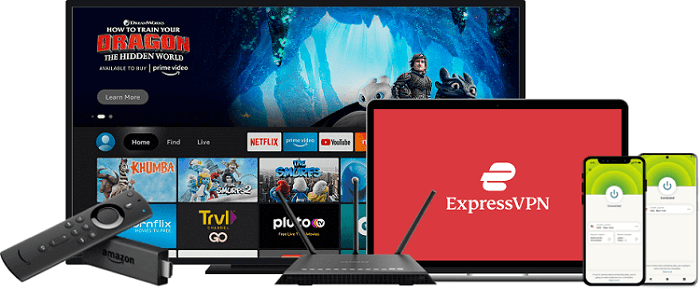 ExpressVPN is our recommended choice
because it completely hides your IP address and keeps your online identity anonymous while you watch movies on Sling.
Get ExpressVPN today to enjoy 3 extra months free. It also offers a 30-day money-back guarantee policy that allows you to access all features risk-free for 30 days
Try ExpressVPN (Black Friday Deal)
How to Install Sling TV on FireStick
Before you even install the app, you should download and install ExpressVPN on FireStick. Once installed, connect to the US server and then begin following these steps:
Step 1: Open FireStick Home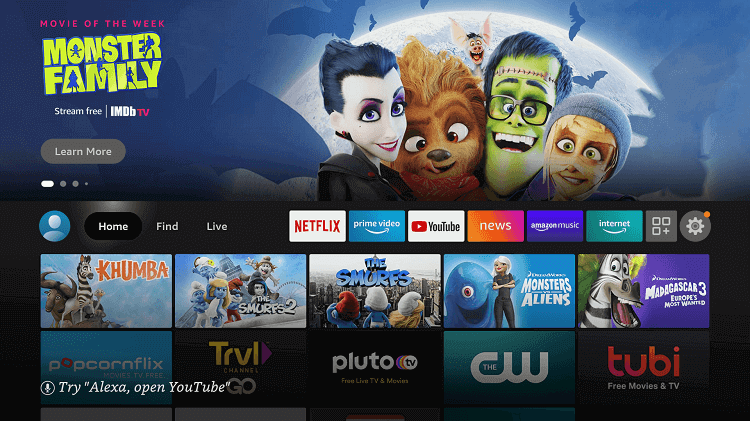 Step 2: Click on the Find tab and then Click on Search Icon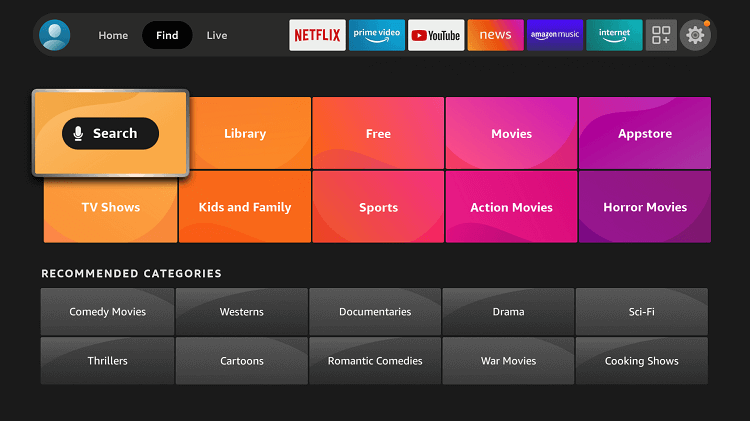 Step 3: Type Sling TV and select the search result that appears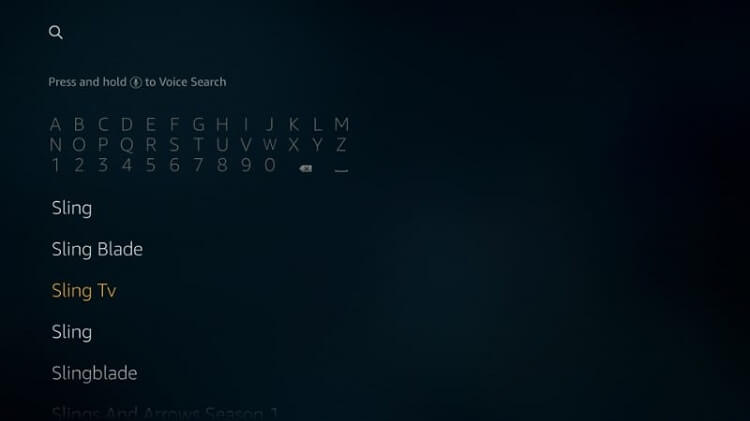 Step 4: Select Sling TV from the list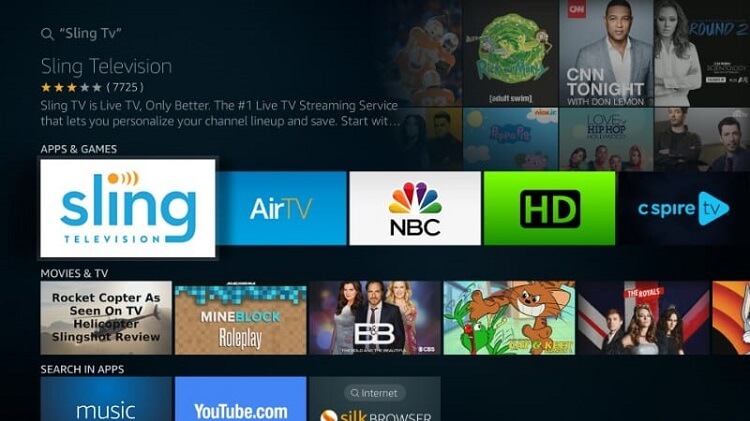 Step 5: Click GET to start the download.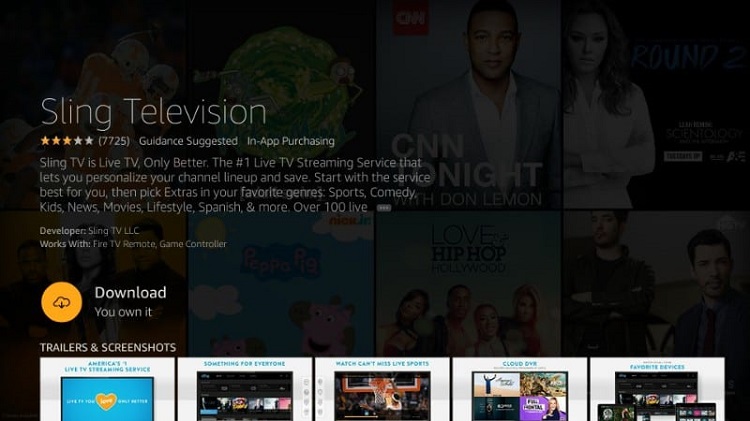 Step 6: After the installation is complete. Click Open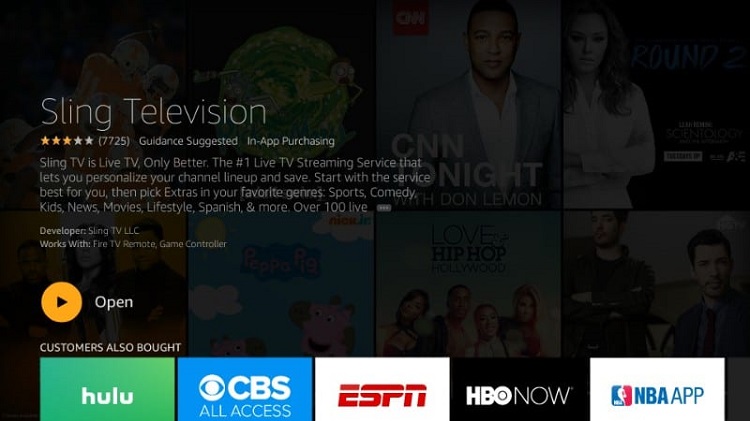 How to Sign Up and Use Sling TV App
Using Sling TV on FireStick is no big issue. But there is a particular process you must go through. First, you have to register yourself and provide billing information on your Amazon account.
You can update your payment information by visiting pay.amazon.com/us.
Assuming that you have downloaded the Sling TV app but have not signed up yet, here are the steps you must follow: 
Step 1: Open the Sling TV app on your FireStick and click on Watch Now 7 Days Free (Note: Now you get Only 3 Days Free)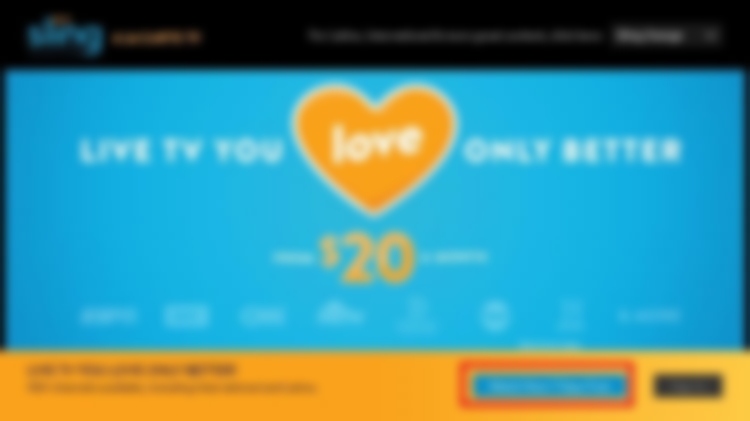 Step 2: Select the plan of your choice. $30/mo is the new minimum price (the price has been revised)
Step 3: You will then be asked to select the 'Extras' which are the add-ons. It has HBO, Starz, Best of Spanish, etc. Click Continue either way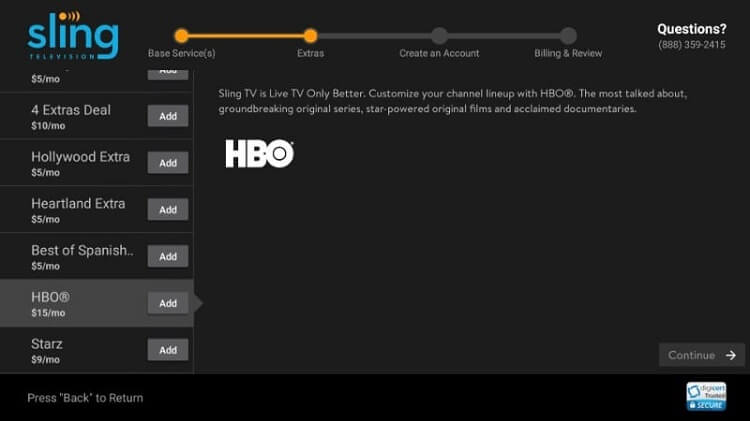 Note: Now you will need to add payment information and create your account!
Step 4: Now Sign In with your login details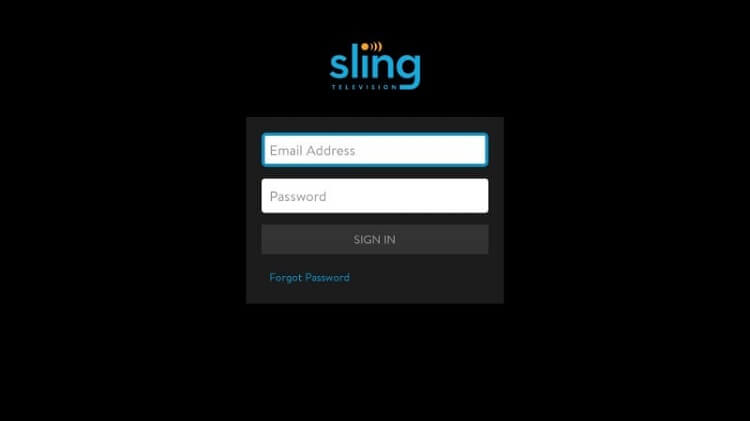 Step 5: 'My TV' is your Home Screen. Here you can add your favorite channels which allow you quick access to your favorite shows.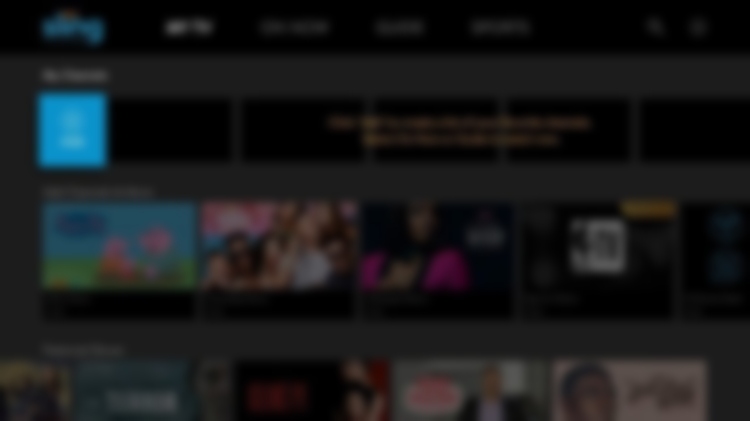 Step 6: The next section is On Now. This section basically shows you live shows that are being telecasted right now. Here you can watch all your favorite shows live like Sports, News, Lifestyle, and many more.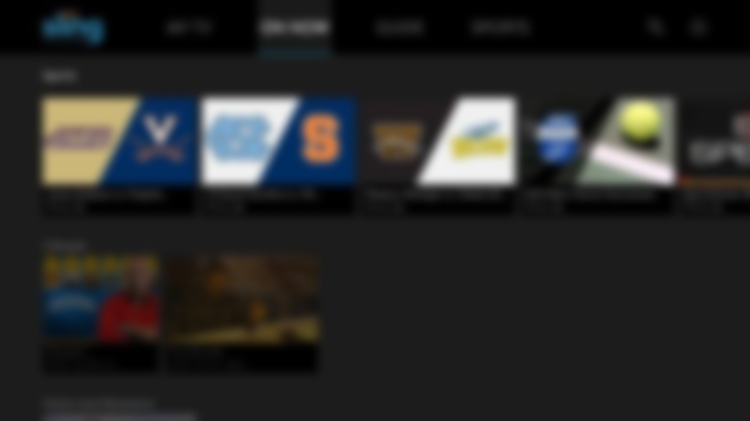 Step 7: Next is the Guide section. This section has significant importance. The guide not only displays the shows being telecasted live but it tells you about the shows that are scheduled to be telecasted later through a timeline.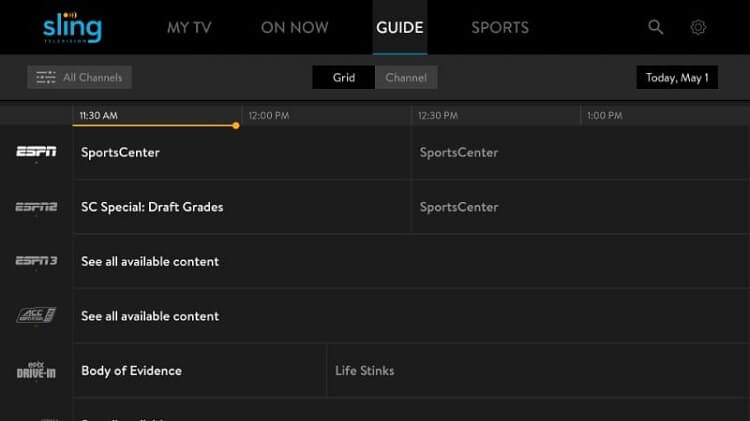 Step 8: Now last but not least the Sports section. Here you can watch myriad sports channels and sports shows you desire. For example basketball, football, baseball, and much more.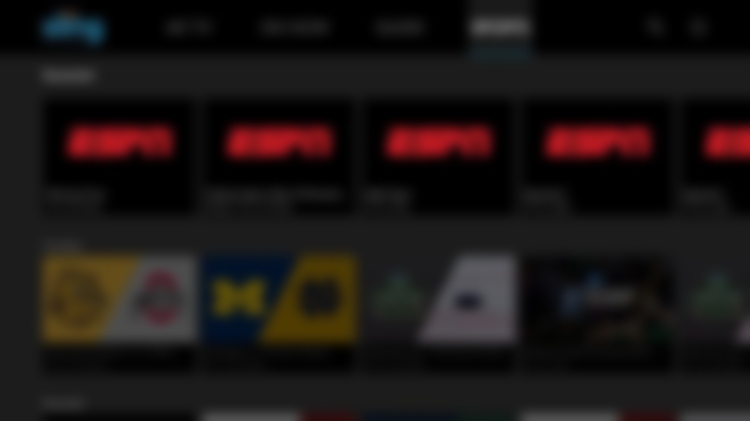 Try ExpressVPN (Black Friday Deal)
How to Cancel Sling TV Subscription
You can only cancel the Sling TV subscription using the web browser on your computer. So follow these steps to cancel Sling TV anytime:
Step 1: Go to the Sling TV website and log in with your ID and Password. Click on Settings in the top-right corner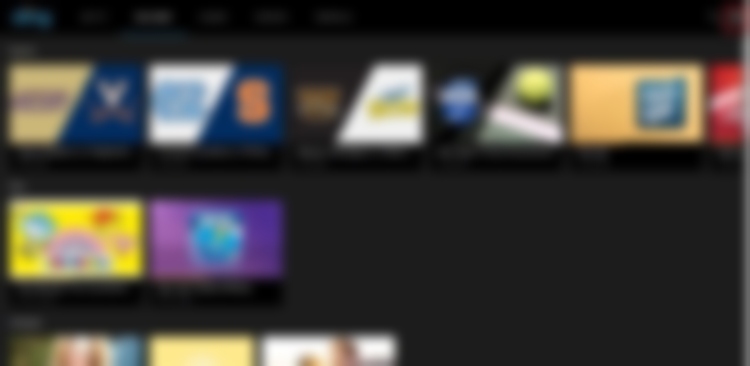 Step 2: You need to select the Account menu on the left bar and then select Manage Accounts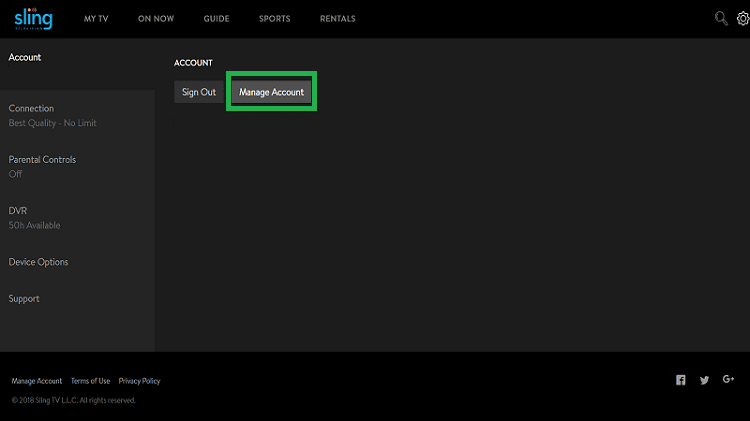 Step 3: Now you need to select Cancel Subscription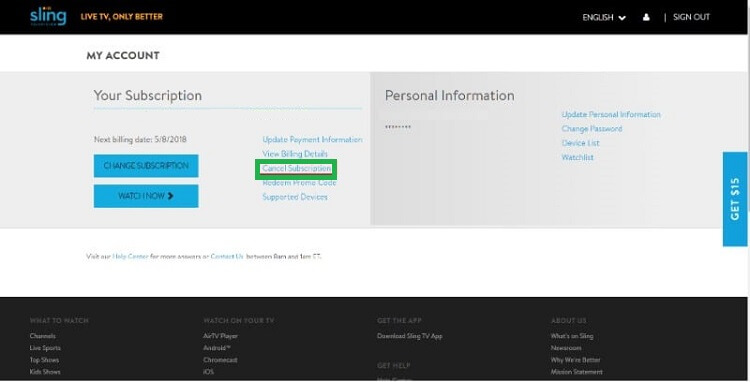 What is Sling TV?
Sling TV is a media streaming service that gives you access to the content you used to watch on your cable TV at a much cheaper price. Despite being a subsidiary of the dish network you will never need to pay for a dish network subscription.
To install sling TV, you just need to download it from the Amazon app store, subscribe and purchase your plan. And you are done!
Another important thing is that with Sling TV you do not face issues of hidden charges. All you need to have is an internet connection and a device, in our case it is an Amazon firestick, on which you are going to install it.
Is Sling TV Safe To Use?
Yes, It is 100% Safe and legal to use, all the available content and Live TV Channels provided by Sling TV are also completely safe and legal as well.
Sling TV holds the proper license of broadcasting these channels that you purchase in the subscription plans.
However, Sling TV is only accessible in the US, so if you're outside the US you must use ExpressVPN and connect US Server to access the Sling TV content
Sling TV Pricing Plans
Sling TV offers 3 packages namely Sling Orange, Sling Blue, and Sling Orange + Blue. All of them have their own purchasing price. A brief introduction to the packages is discussed below: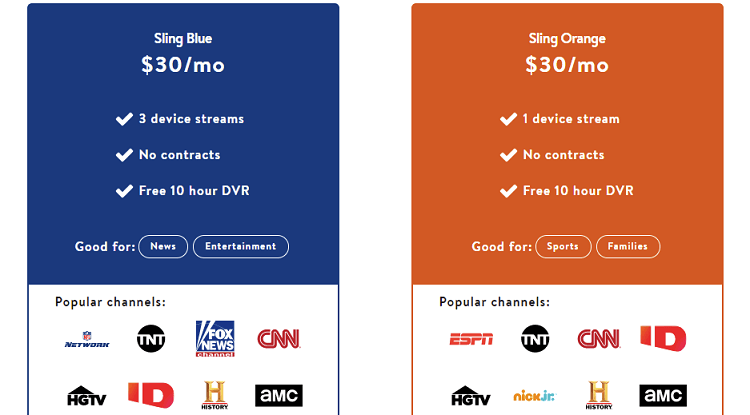 Sling Orange
Sling Orange costs you $30/mo due to the recent price hike. Previously it used to be $25 per month. Sling Orange gives you more than 30 channels which include A&E, AMC, AXS TV, BBC America, Boomerang TV, Cartoon Network/Adult Swim, Cheddar, Flama, Food Network, TBS, TNT, Travel Channel, ESPN, ESPN 2, ESPN 3 and many more.
However, sling orange does not include FOX network channels but it provides you an amazing choice of ESPN network instead.
Sling Blue
Sling Blue is another sling package that also costs you $30 per month. Sling Blue gives more than 40 channels which include A&E, AMC, BBC, BET, EL Rey Network, FOX, FOX Regional Sports, FOX Sports 1, FOX Sports 2, FX, FXX, USA Network, Cheddar, BBC America, TNT, Comedy Central and many more.  
Here you get FOX network channels but do not get ESPN network channels.
Sling Orange + Blue
This one is the combo of the above two. Sling Orane+Blue costs you $50 per month having more than 50 channels including all of which are provided by sling orange and Sing Blue separately.
For example, if you are a sports fan and want ESPN and FOX to network together then Sling Orange+Blue is the best choice you can have at affordable prices.
How to Use Sling TV with a VPN?
Sling TV, however, is available only in the US and it is geo-restricted, therefore it is not available in other regions. But do not worry, I will show a way through which you can access Sling TV and watch it from where ever you are in the world.
You can use Sling TV on Amazon FireStick by setting up a Virtual Private Network (VPN) such as ExpressVPN as we have discussed above.
VPN helps to hide the original IP address and location and makes you appear somewhere else in the world.
For example, if you are somewhere in Europe and you want to access Sling TV on your internet, you will see the following error: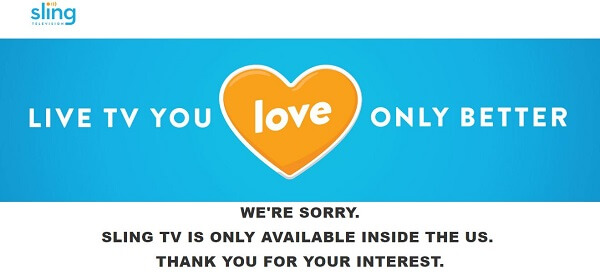 You need to follow these steps:
Step 1: Subscribe with a VPN (Our top choice is ExpressVPN)
Step 2: Download and Install ExpressVPN
Step 3: Open the app and enter your username/password
Step 4: Connect to a US server
Step 5: Now open the Sling TV app and start streaming Live TV channels
Sling TV Problems/Issues
There are no such serious issues with sling TV when installing it on the FireStick device. Mainly the buffering issue is caused by the internet connection speed. That is why at least a 5 Mbps connection is recommended to avoid buffering issues.
Sometimes another issue people face is the blackout of the screen. It happens rarely but if you are watching a show of which you do not want to miss even a single second this might make you frustrated to face such a problem even for a fraction of a second.
There are some methods through which you can resolve these issues:
Restarting Firestick:

By restarting the firestick refreshes the firestick operating system and application data, while it actually helps in resolving the issue.

Reinstalling the Sling TV application:

reinstalling the application will cause a total refresh of the application which will give you a fresh start and will surely resolve the issue.

Refreshing the Sling TV app:

By refreshing the application all of the history and the app data will be erased and your application will be like new just like reinstalling the application. By refresh method, all of your E-mail and password will be lost. This means you will have to sign in again to have your history and favorites back.
How to Watch NFL on Sling TV
If you want to watch NFL with Sling TV, then you need to choose the Blue Package or the Orange + Blue Package which costs about $10 and $20 for the first month respectively.
However, there's another way to watch NFL on FireStick which is totally free, and it streams in HD as well.
Frequently Asked Questions About Sling TV
Yes, of course, sling TV brings you the favorite shows you desire. For example, live TV, sports, movies, and much more.
Yes! Sling TV is available on the Amazon app store for free. It can be downloaded from there and can be used on trial for free.
The answer is again yes! The On Now section allows you to watch the live TV and shows being aired. Now you can watch various shows like sports, news, etc.
This time the answer is no! Officially Sling TV is available in the US only and this application is Geo-restricted everywhere else. But by using a VPN with Sling TV you can break the geo-restriction barrier and watch from anywhere in the world.
Conclusion
Sling TV on Firestick is a wonderful option for people who want entertainment at a cheaper price than the cable TV network. Sling TV brings you various packages with a lot of channels available for everyone.
With a VPN you can avoid geo-restriction and enjoy Sling TV from anywhere in the world. Sling TV is really affordable choice for every segment of society and is the best option among many.