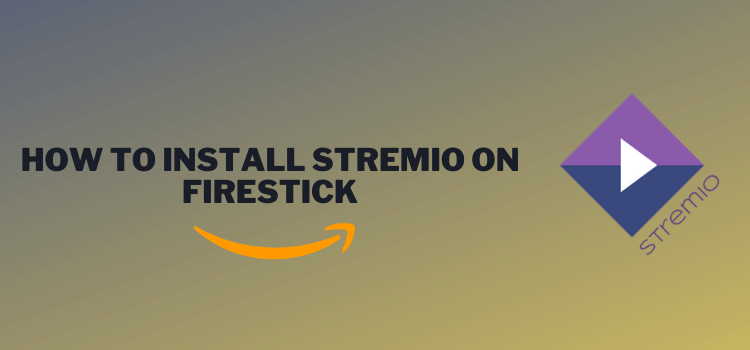 This is a step by step guide on how to install Stremio on FireStick which is an app for watching free Movies and TV Shows worldwide.
It is very similar to Plex and Kodi because it is a portable media player and you can watch it on it any device where you left off.
Similar to how Kodi works, you also need to install third-party addons that will bill bring you free Movies.
But since Stremio relies on BitTorrent protocol, there's one thing you should know that it may leak your IP address.
The only way to hide your IP address and prevent it from leaking is VPN. Surfshark VPN is our top choice because it keeps your IP hidden, gives you a faster streaming experience, and is affordable too.
What is Stremio
?




Stremio is a multiplatform application providing a collection of video content i.e. Movies, TV series, live streaming, and many more.
You can use this application on different android devices such as Android smartphones, tablets, and other smart devices.
It is a user-friendly application that allows you to organize your own collection of your favorite media content and watch any time you desire.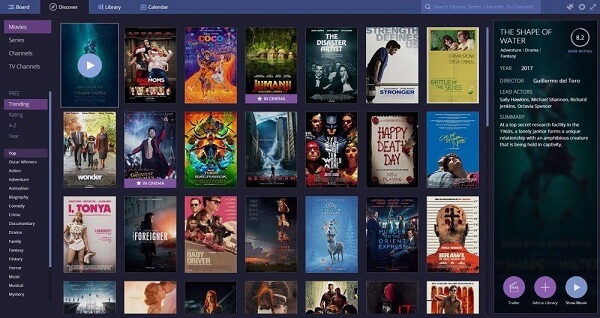 Stremio has a wide range of functions that are offered to users for better and effective interaction with the app i.e. a built-in calendar that provides information regarding upcoming movies, availability of purchases and rentals, etc.
How to Install Stremio on Firestick
Stremio is a free app and streams free cntent. To hide your IP address while streaming, you need to install and use Surfshark VPN on FireStick.
Step 1: Open Firestick and go to Settings on the Home screen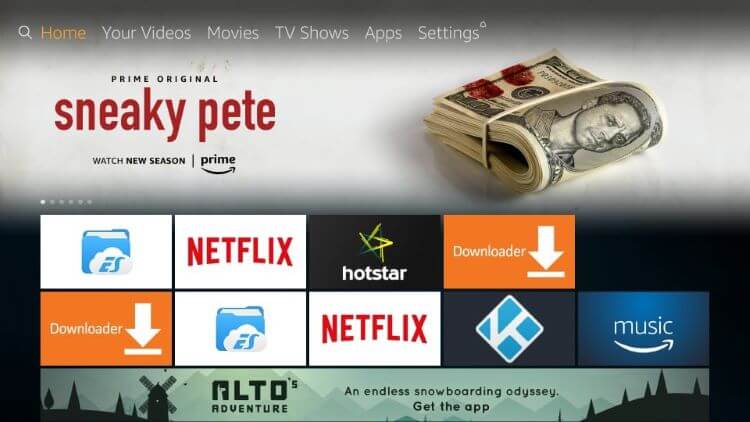 Step 2: Click on My Fire TV/Device
Step 3: Select Developer Options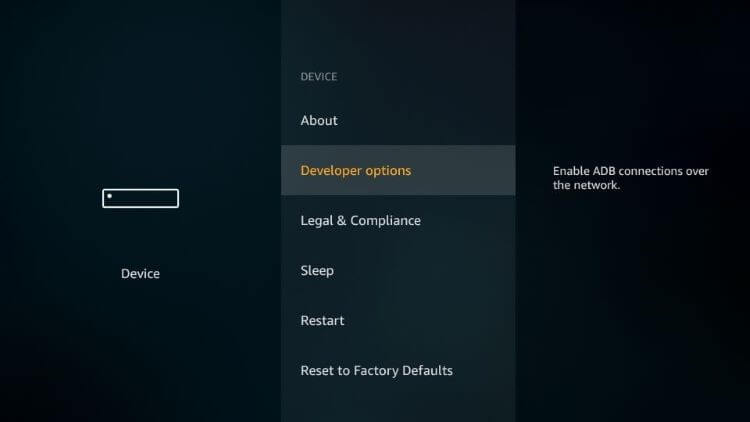 Step 4: Click on Apps from Unknown Sources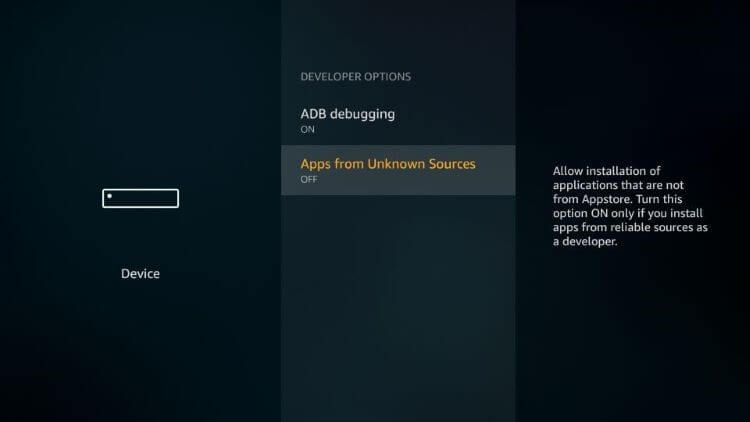 Step 5: Click on Turn On and you might want to check if ADB debugging is on as well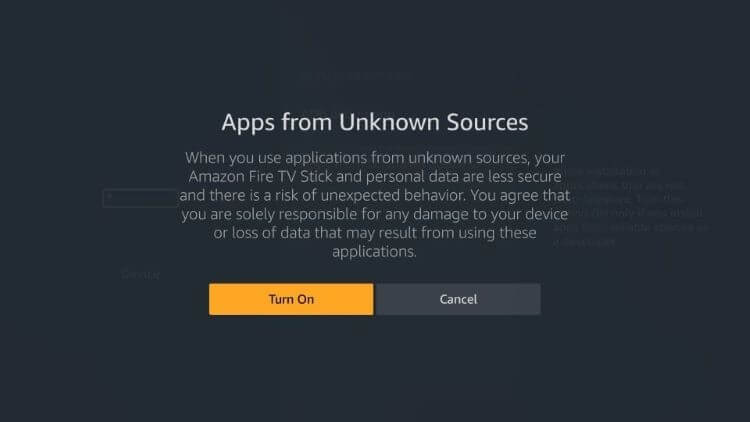 Step 6: Navigate back to the home page and click on Search (the magnifying glass icon)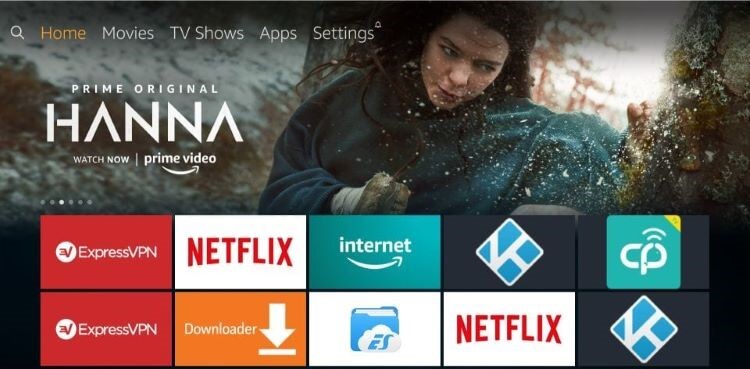 Step 7: Type "Downloader"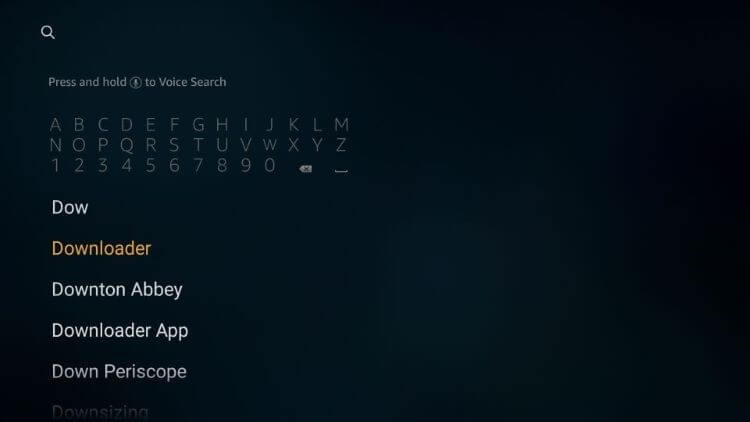 Step 8: Click on the Downloader app icon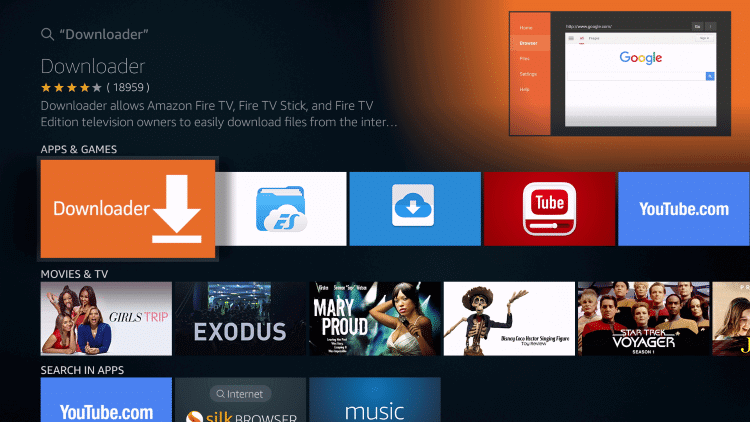 Step 9: Click on "Get/Download" and wait for the app to install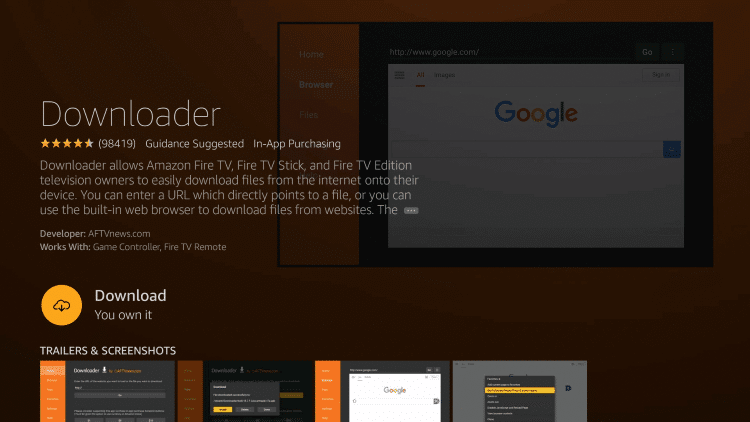 Step 10: Select Open to run the Downloader app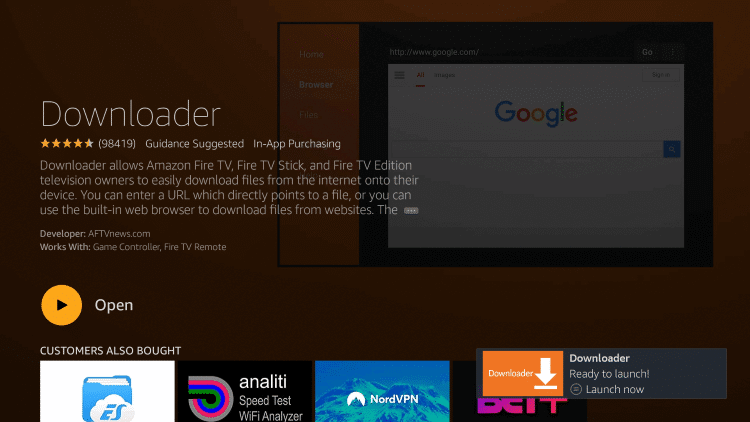 Step 11: Click on Allow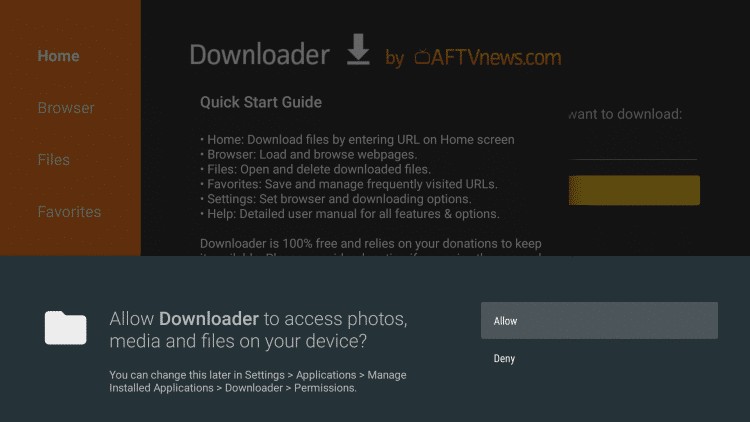 Step 12: Click "OK"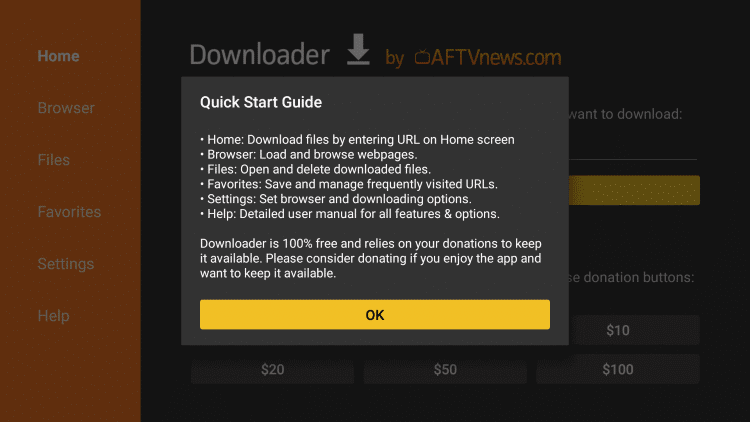 Step 13: Now enter the URL stremio.com and click GO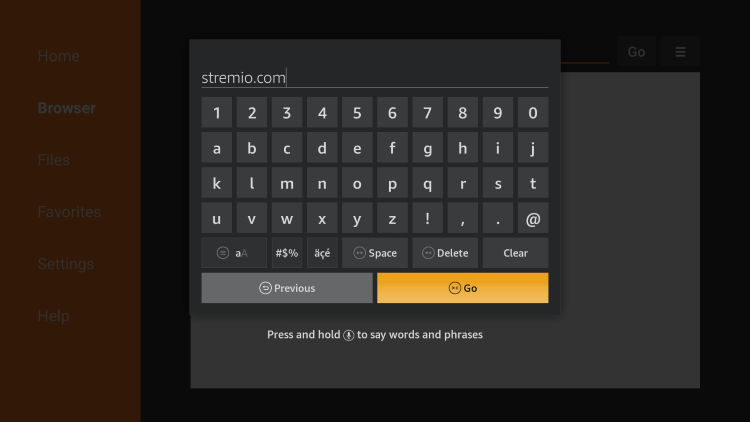 Step 14: Click on Go and Stremio website will appear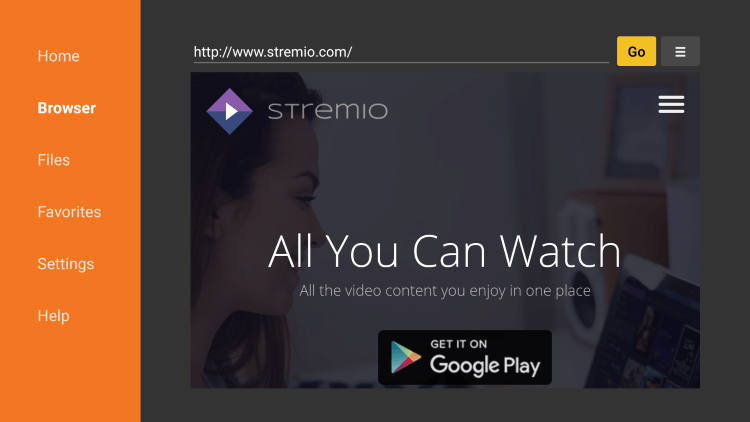 Step 15: Scroll down and click on "Other Downloads"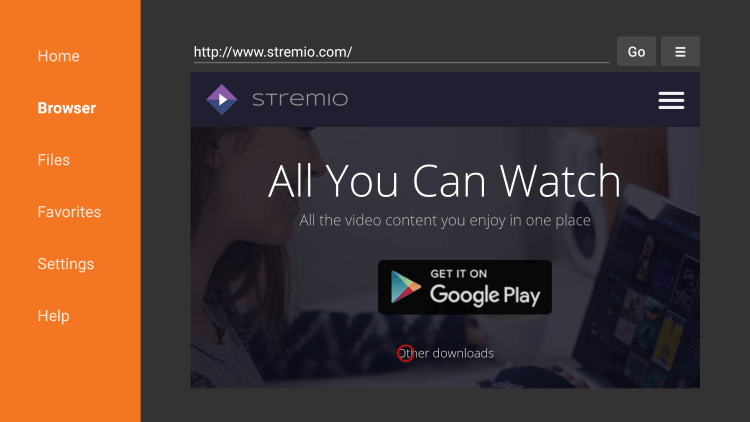 Step 16: The Download page will now appear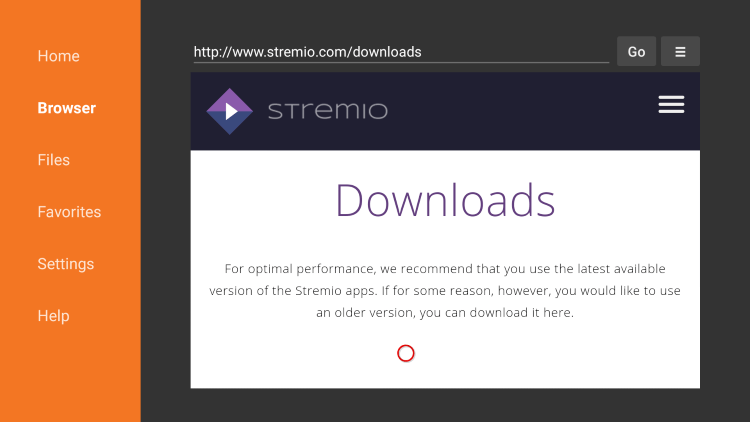 Step 17: Click on the desired Stremio APK file you want to download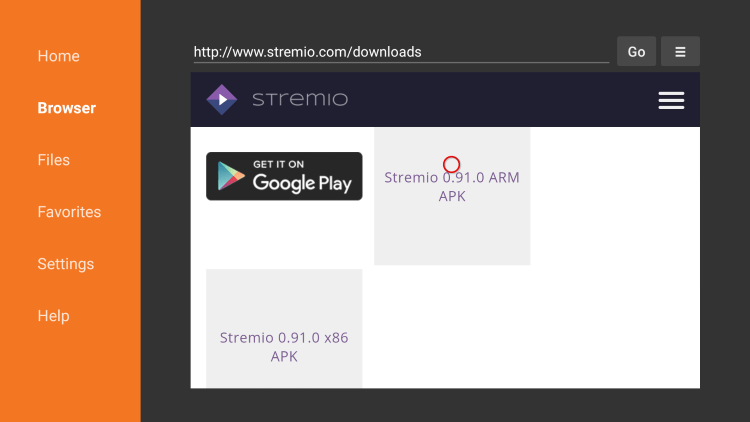 Step 18: Wait a few minutes for the Stremio APK file to be downloaded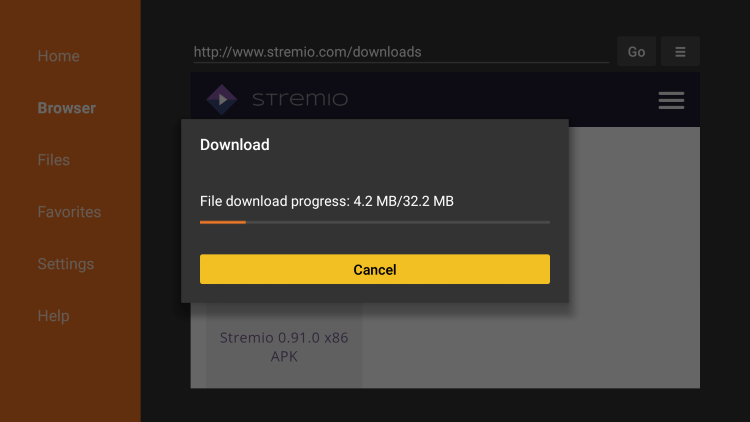 Step 19: As soon as the file downloads, click on Install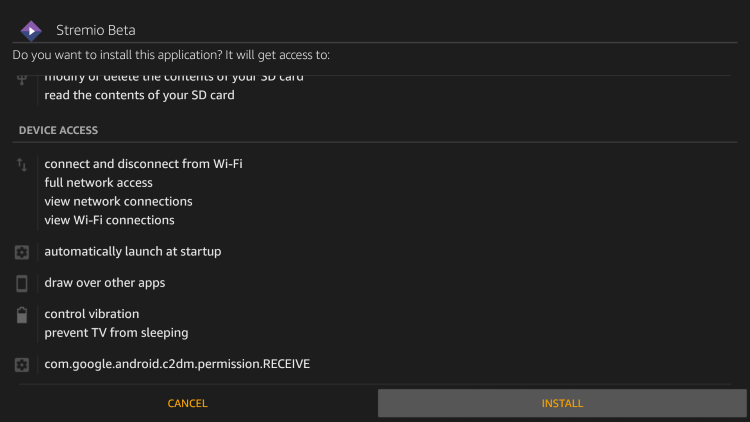 Step 20: A notification will show that the Stremio app has been installed, click "Done"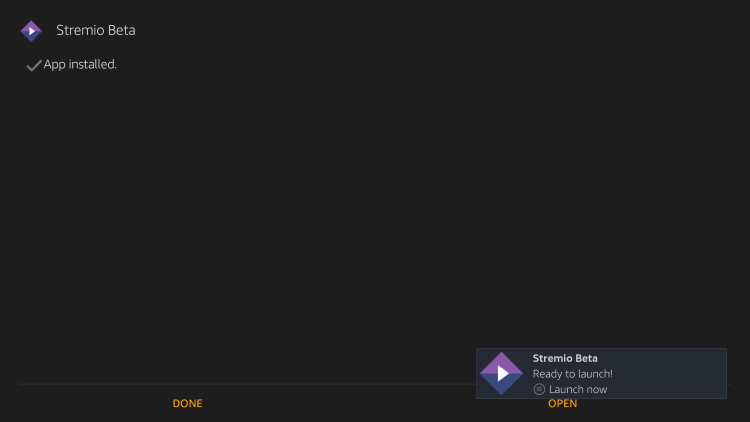 Step 21: You will be navigated back to the Downloader app, where a prompt will be up. Click on "Delete"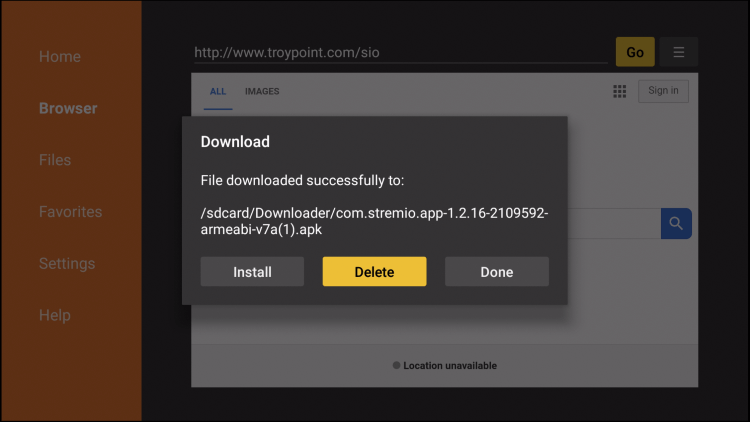 Step 22: Click Delete again to delete the Stremio APK file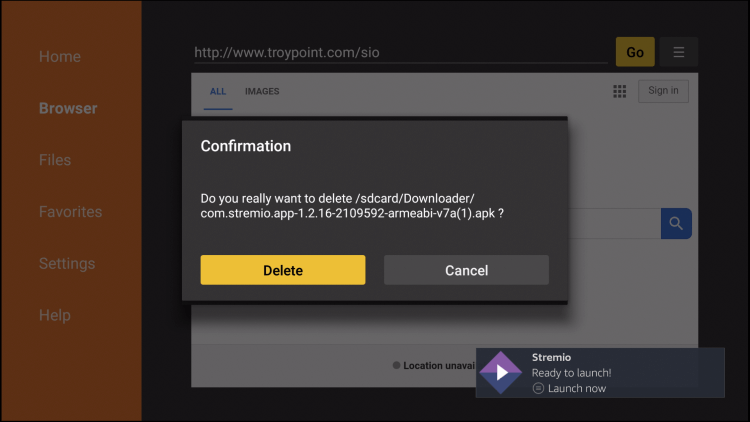 You've successfully installed the Stremio app on your Firestick!
How to Access Stremio on Amazon FireStick
To access the Stremio app on your Firestick, you may need to first move it as new apps installed via a third party are always at the end of the list.
Disclaimer: Do not forget to run your VPN such as Surfshark before accessing the app to have a safe experience.
Step 1: Hold on to the Home button on your Firestick remote for 5 seconds and select the Apps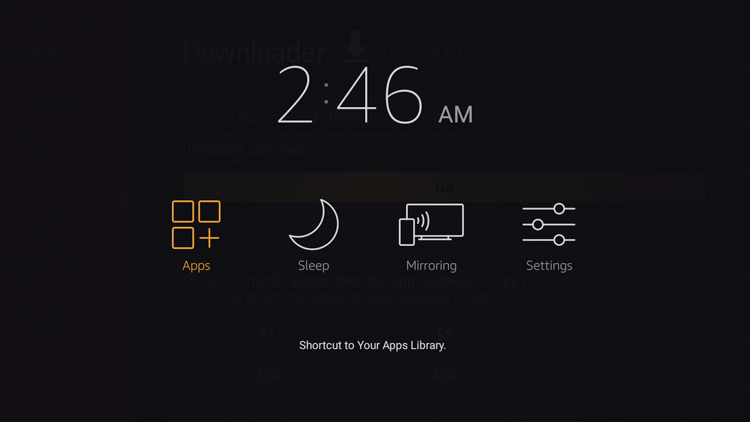 Step 2: Go over to the Stremio icon and click on the Options button on your remote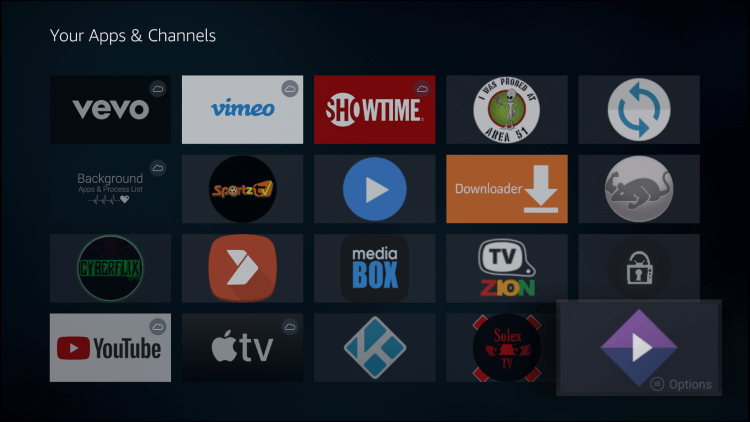 Step 3: Select "Move to Front"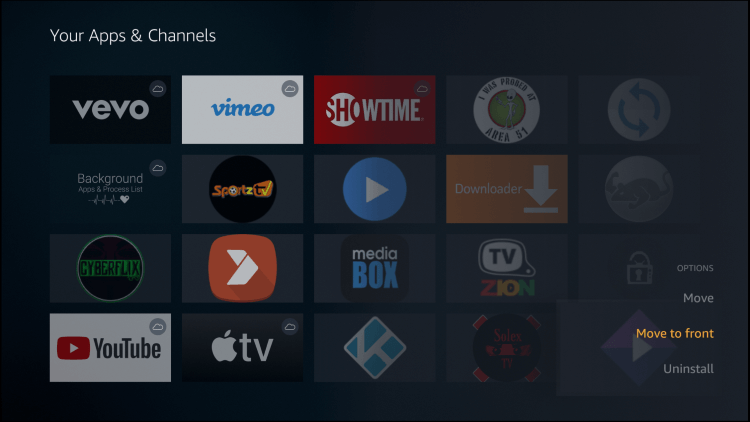 Step 4: Launch the Stremio app and click Login with Facebook or simply Sign Up for the account
Step 5: After signing up you will be directed to Log-in with the email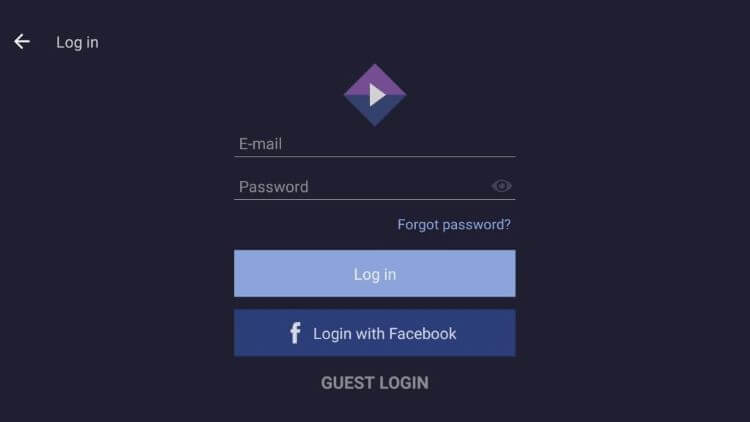 Step 6: A default Board section will be opened where you have all the content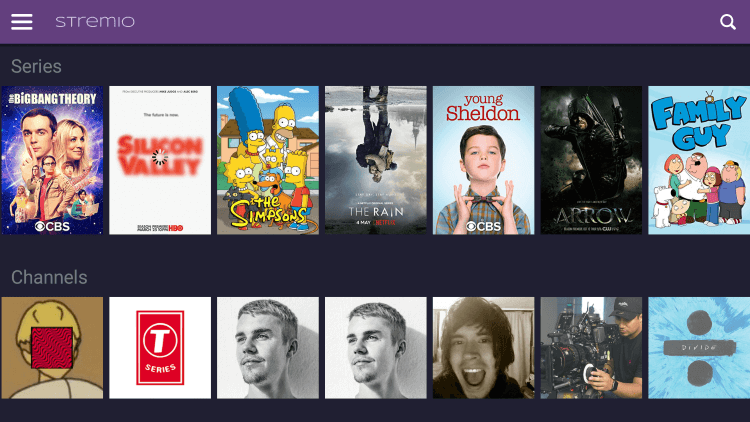 Step 7: Click on the Menu icon (three horizontal lines) on the top-left corner to explore the app
How to Install Add-ons on Stremio
Since this app works like Kodi, add-ons are a necessity. But, unlike Kodi, these add-ons are stored online, and not on the local storage, therefore best suited for tiny devices like Amazon Fire TV Stick.
The add-ons are online so, you can access them on any device that has Stremio, only the account has to be the same.
Online means easy access to streaming content, therefore the emphasis on the use of VPN with this app is high!
Let's get down to installing the add-ons for maximum entertainment.
Step 1: Click on the Menu icon and click on Add-ons from the drop-down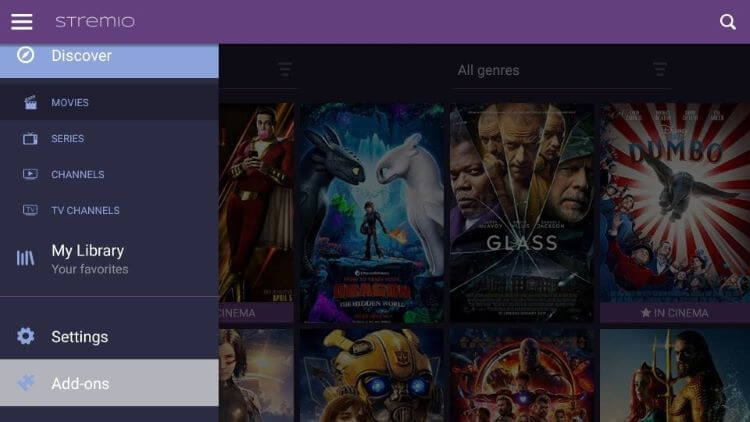 Step 2: Add-ons are filtered by Official by default, you can change it to Community, All, or any Movies, TV Shows, or Channels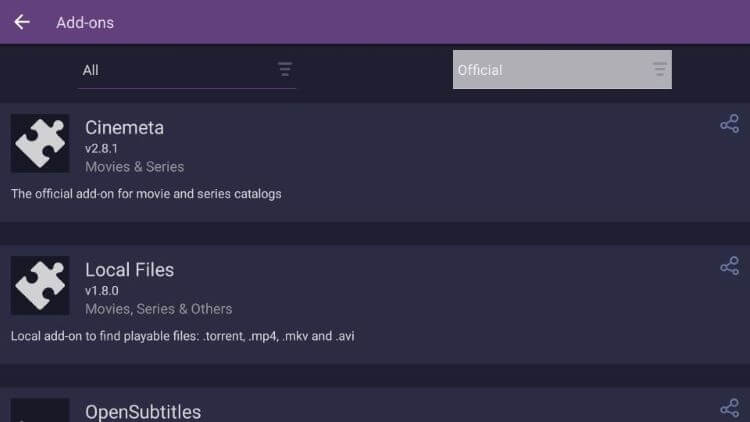 Step 4: Scroll down the categories and click on Install on the one you wish to add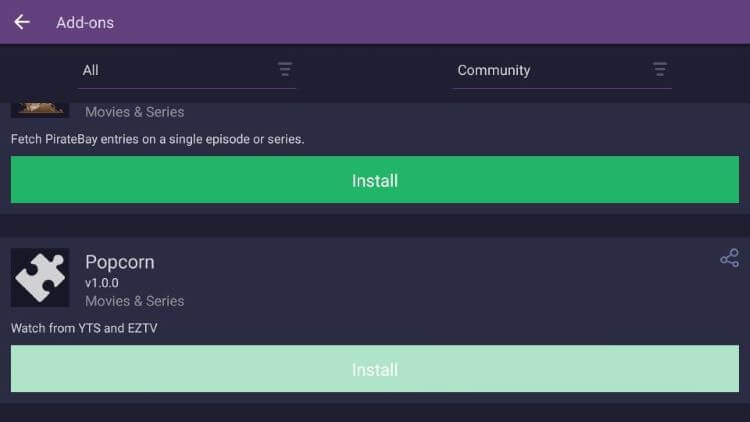 Step 5: Wait for a few seconds and your add-on will be installed
How to Stream with Stremio on FireStick
Once you've installed the add-ons, you are all set to stream your favorite content on Firestick via Stremio. Just follow these few simple steps.
Step 1: Search for the content you wish to watch
Step 2: Wait for a few seconds as Stremio will start looking for streaming links
Step 3: Once found it will line up all the links on the right
Step 4: Click on any streaming link and enjoy your favorite content
Features of Stremio
Streaming Quality
Stremio never compromises on video quality. It surely knows how to attract a big number of viewers. It offers content in HD Quality only and always fetches HD quality content from Torrent sites.  Any content which is below HD quality will not be aired by Stremio. Despite being less powerful than Kodi and in spite of offering only HD content no buffering issues occur when movies are being streamed. Stremio always makes sure to deliver the promises sometimes more than that.
Multiplatform Application
Stremio is available on multiple platforms like Windows, Android, iOS, etc. allows users to watch their favorite shows on any device you want anywhere. For instance, begin a movie on your tablet and stop the movie in the middle and start watching it again on your desktop computer from rite where you left it.
Source Search
Stremio produces all possible search results for the content you search over the internet providing all the possible details a person needs. Stremio even shows the cost of purchase and rent with the search result. Furthermore, the Stremio app uses links of Torrent sites to produce HD content in the search result. Stremio makes sure to deliver high-quality media content and this is the reason why only HD quality content is displayed of movies and shows you search.
Stremio is Secure
Stremio can be made secure through the use of a VPN. VPN uses strong encryption algorithms to protect your privacy, which is almost impossible to crack and surpass.
Stremio Alternatives
Stremio is a good app to stream free content, but there are other great FireStick apps that are equally good and happens to stream free content as well. These are:
Always make sure that you use VPNs that are reliable with FireStick to stay secure when sreaming free contet.
Frequently Asked Questions
Is Stremio legal?
Yes, Stremio is completely legal as it is present on the App store. If you are streaming media, it is perfectly legal, but if you are using it for something illegal then that can get you in a mess.
How do I install 3rd party apps on Amazon Fire Stick?
You can install 3rd party apps on Firestick by enabling the "Apps from unknown sources" option.
Do I need VPN for Stremio?
Yes, a VPN for Stremio is extremely necessary as it gets its streaming links from Bit Torrent, which may expose you to Government, Legal authorities, and some prying hackers.
Final Words
Stremio on FireStick is one of the best options for those who wander the internet in search of good media streaming platforms to watch their favorite shows.
To capture the audience Stremio delivers the best of quality and brings everything in one place with no buffering issues. Stremio always fetches HD content from Torrent sites.
It always streams movies directly from Torrent sites, that is why it has the least threat of add-on shut down.
Moreover, through a VPN you make sure to protect your privacy. This guide helps to install and use Stremio on FireStick that will let you watch free Movies and TV Shows.