There are unlimited streaming apps you can download on FireStick for all sorts of on-demand content, be it shows, movies, documentaries as well as for live streaming of many TV channels from around the globe.
However, most of these apps focus on entertainment shows and channels and thus, fail to satisfy the entertainment needs of sports lovers.
So today we have an application only for avid sports fan, a streaming app where you can watch sports, sports and nothing else!
If you want to watch live sports on FireStick, Vola Sports is a must-have application.
Vola Sports has a huge library of over 200 sports channels from around the world that you can watch live. Some most popular channels on Vola are Fox Sports, Eurosport, CBC Sport and Sky Sports channels.
You can also catch the highlights of your favorite matches that people just won't stop talking about.
Vola Sports is a new name of Wow Sports that kept sports fans on the edge of their seats for many years in the past.
In this article, we will tell you how to get Vola Sports on your Fire device in no time!
How to Install Vola Sports on FireStick
Go to your FireStick home screen.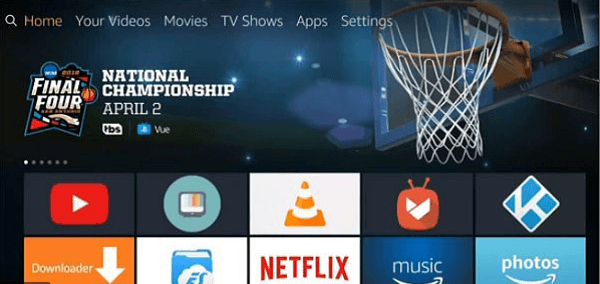 Click on 'Settings' on the top menu bar.
This will open the 'Settings' menu.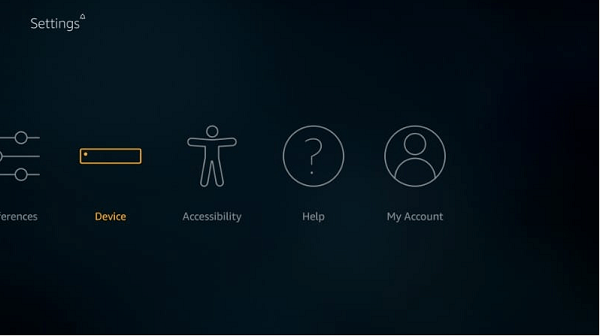 Click on 'Device' or 'My Fire TV', whichever you see.
This will open the 'Device' menu.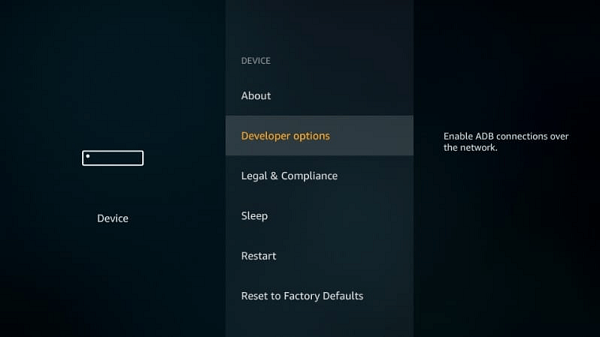 Click on 'Developer options'.
Click on 'Apps from Unknown Sources'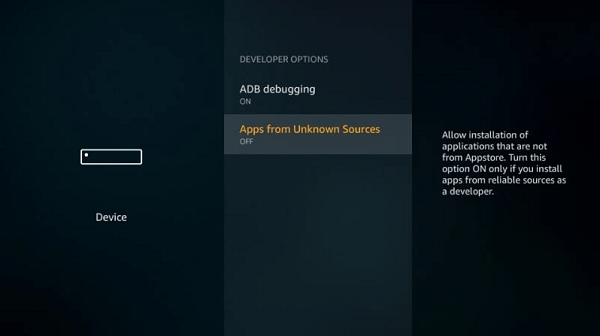 Click on the 'Turn On'
Note: It is completely safe to install Vola Sports on FireStick so, go ahead and give your device permission to install this app.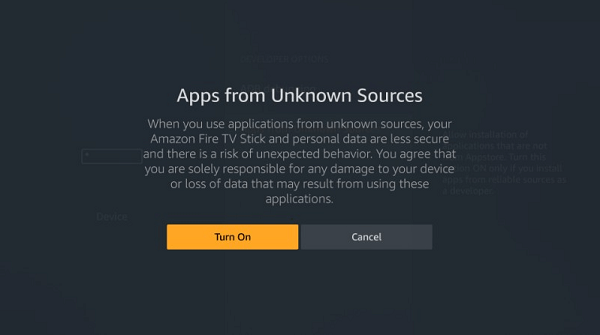 Now, go back to the home
Click on the search icon.
Following screen would appear.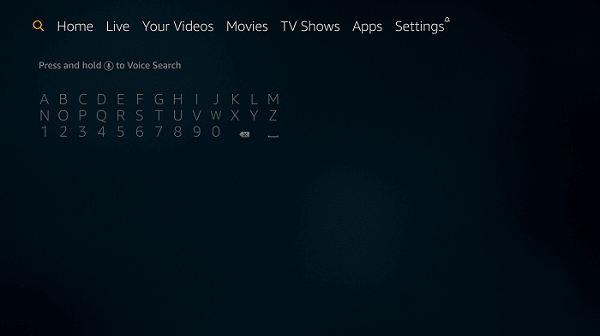 Type 'Downloader' in the search bar.
Select 'Downloader' from the search results.
'Apps & Games' list would open.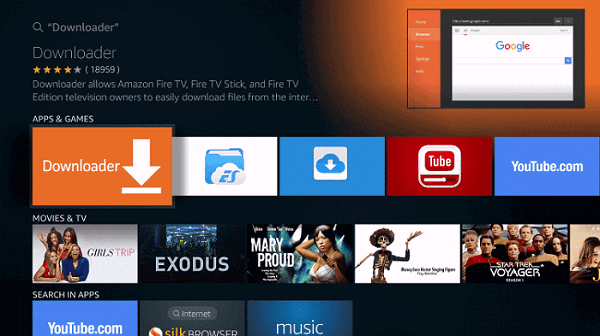 Click on the 'Downloader' tab.
Click on 'Download'.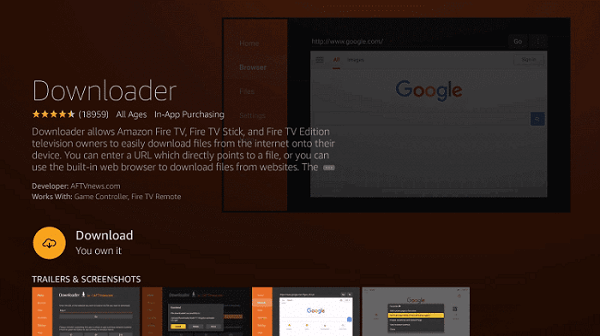 Download will start.
Download will complete and installation will start.
After installation is complete, click on 'Open'.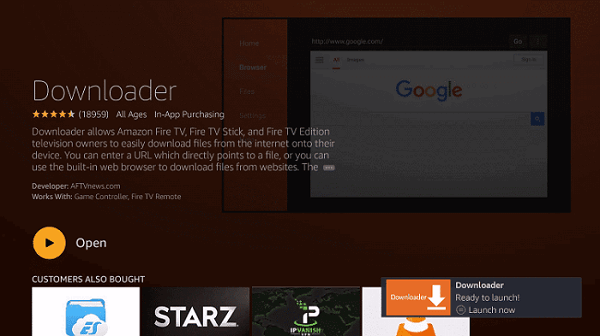 Downloader home page will open.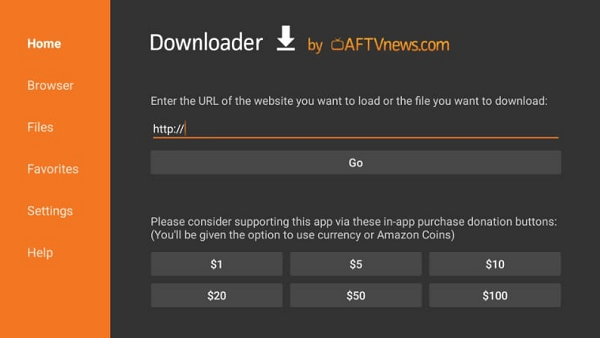 Enter the following URL https://firestickhacks.com/file/livesports in the bar.
Click on 'Go'.
The file download will begin.
Click on 'Next'.
Click on 'Install'.
How to Use Vola Sports on FireStick
The app is now installed on FireStick.
Click on 'Done' OR
Click on 'Open' to launch the app.
How to Use Vola Sports on FireStick
Go to FireStick home screen.
Scroll to the right end of the 'Your Apps & Channels'
Click on the 'Vola Sports' tab.
If you can't see it, go to left of list.
Click on 'See All'.
Go to the bottom of the list.
Select the 'Vola Sports' tab.
Press the 'Menu' button on the FireStick remote.
Click on 'Move' option in the menu appearing on the bottom right of the screen.
Drag and drop the app in the first row.
It will now appear on your home screen in 'Your Apps & Channels' list.
Open the app.
Enjoy!
Warning:  We suggest using a VPN whenever you are using free streaming apps on FireStick for your safety.
A VPN would mask your IP address and keep you safe from hackers. It would also prevent your online activity from being monitored by your government or ISP.
Please use a reliable VPN such as SurfShark VPN and ensure your privacy online.
Vola Sports on FireStick Features
It offers around 200 national and international TV channels to watch soccer, football, cricket and basketball.
You can watch live stream of any channel on the list any time.
The 'Highlights' feature lets you watch your favorite moments from popular sports games of all times.
The streaming experience is completely ad-free.
It shows you a list of all the matches being played at any given moment anywhere in the world.
It has numerous links for each channel so you can choose the best quality available.
It has an extremely user-friendly interface that is easy to navigate.
The dark mode features lets your screen adapt to night time and dark surroundings for an enhanced experience.
Vola Sports on FireStick Alternatives
There are many streaming apps that you can use to watch sports channels live but only a few are fully dedicated to sports. Most of them have different kinds of channels that also includes some sports channels.
Sky Go on FireStick
DStv on FireStick
Spectrum TV on FireStick
TVTap on FireStick
FreeFlix HQ
Frequently Asked Questions
What are the subscription charges for Vola Sports App?
The app is completely free. You don't need a subscription to download it or to watch the content on it.
Is it legal to use Vola Sports?
Since Vola Sports has content from many TV channels around the globe, it is always better to use a VPN while using it so you can be on the safe side.
Does Vola Sports have ads?
No, Vola Sports is an ad free app, which is why it is so popular with users since you can enjoy an interrupted stream.
Conclusion
Vola Sports app has sports fan hooked because of its amazing features and a free experience that doesn't even get ruined by frequent pop-up ads.
With more than 200 live channels, the ability to watch highlights and live matches of every sport on the planet, this app is an absolute steal.
All you have to do is install Vola Sports on FireStick, sit back and start watching your favorite players chase a ball on your large TV display.
So, don't wait any further. Use this guide and get it now!