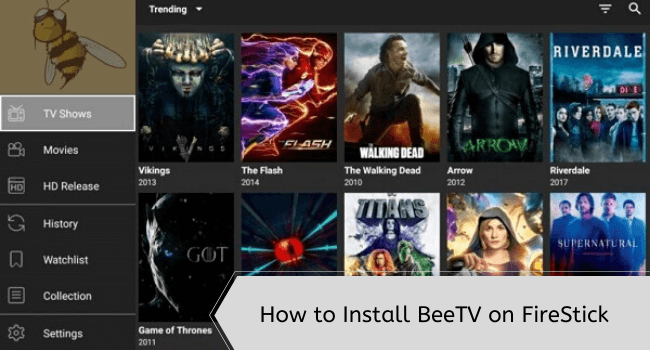 This is a step-by-step tutorial on how to install BeeTV on FireStick, Fire TV, Fire TV Cube, and other Amazon Fire devices.
BeeTV is one of the best free streaming applications out there. Unlike many apps that hit the scene and disappear in the blink of an eye, it has been working for a long time alongside Cyberflix TV.
BeeTV happens to stream your favorite movies, TV shows, or documentaries all for free. This app can only be able to stream content through HB Player and NV Player, which we have shown in the guide as well.
Since BeeTV features free content, therefore it is strictly advised to use a VPN on your FireStick device. The VPN hides your streaming activity from the Internet Service Providers (ISPs). ExpressVPN is our recommended choice
Our Recommended VPN - ExpressVPN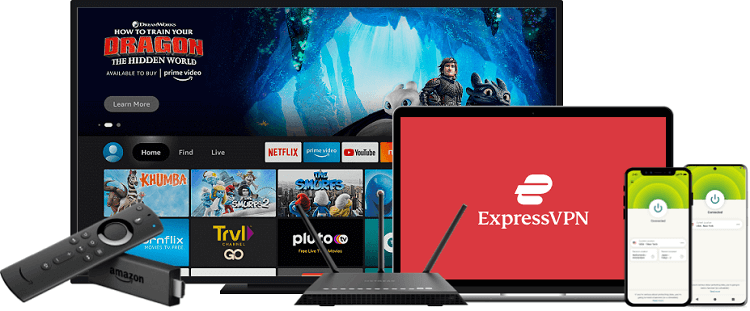 ExpressVPN is our recommended choice when it comes to unblocking any geo-restricted services OR watching anything for free using unofficial apps/websites as it helps you hide your streaming activities from the ISPs and Government.
Get ExpressVPN today to enjoy 3 extra months free. It also offers a 30-day money-back guarantee policy that allows you to access all features risk-free for 30 days.
Try ExpressVPN (Black Friday Deal)

How to Install BeeTV on FireStick Using the Downloader App
BeeTV has recently launched its newer version (v3.7.2), which lets you watch the content in HD & SD quality. However, BeeTV is not listed on the Amazon App Store.
So the only way to install it is through sideloading or jailbreaking. Sounds tricky? Not really if you stick around. We are sharing a step-by-step process to install BeeTV on FireStick.
Before we begin installing BeeTV, make sure to install and use ExpressVPN on your FireStick. It will hide your IP address and keep you safe while you stream free content.
Follow these steps:
Step 1: Turn ON your FireStick device and Go to FireStick Home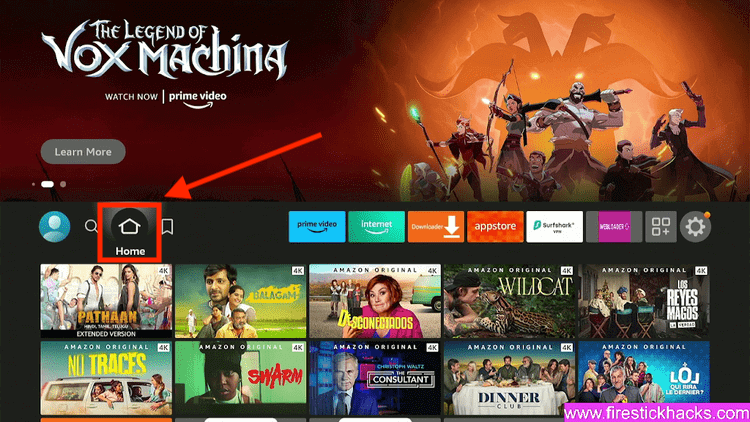 Step 2: Click on the Settings icon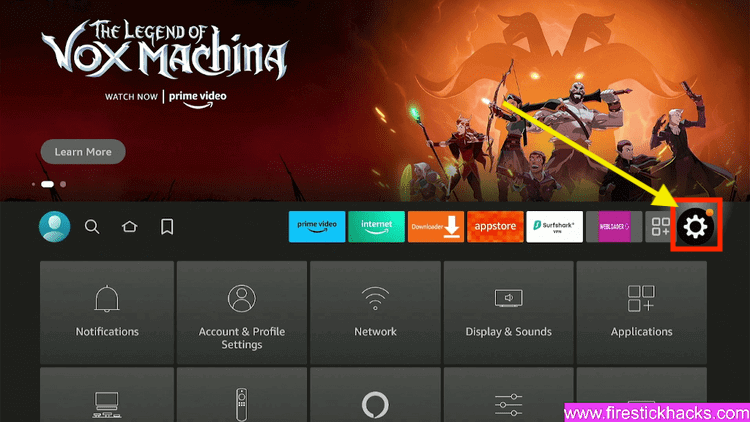 Step 3: Select the My Fire TV option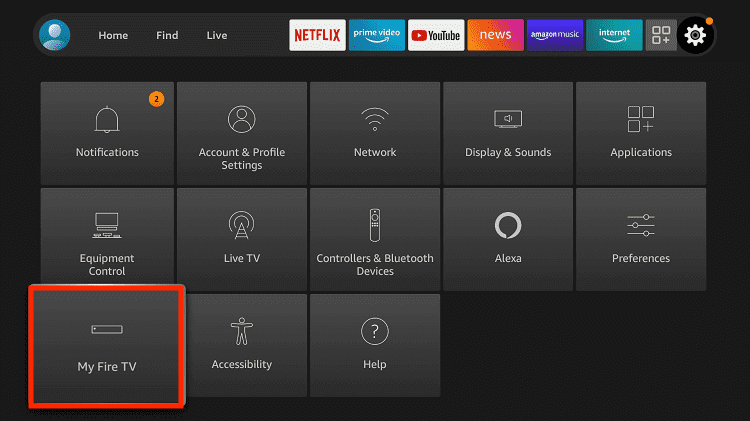 Step 4: To enable the Developer Option, click About.
Note: If you have already enabled the Developer Option, then proceed to Step 10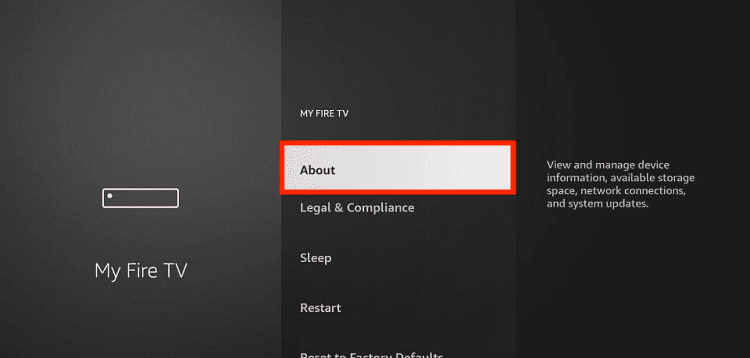 Step 5: Click on the Fire TV Stick option quickly at least 7 times
Step 6: Now you will see this message at the bottom saying "No need, you are already a developer". So stop clicking then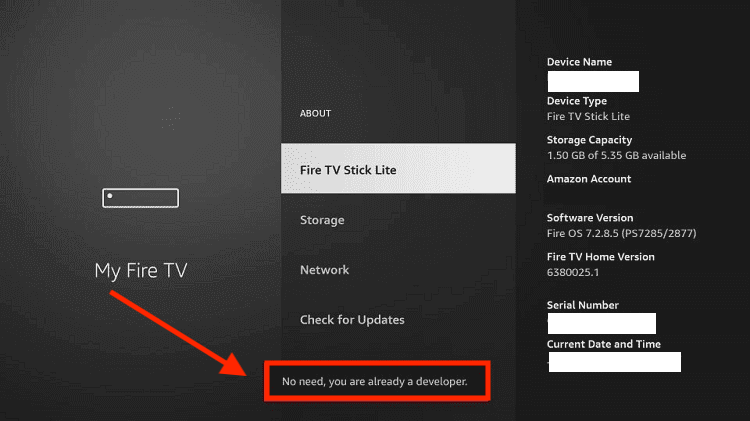 Step 7: Now the Developer Option will appear in the menu so click on it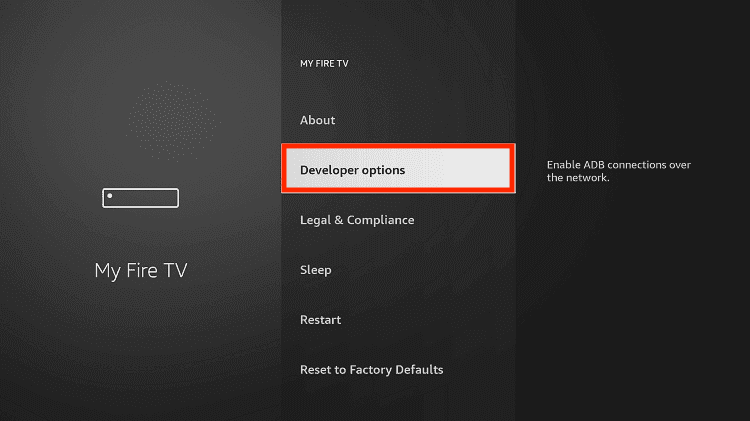 Step 8: Choose Apps from Unknown Sources to turn it ON
Step 9: Simply click Turn On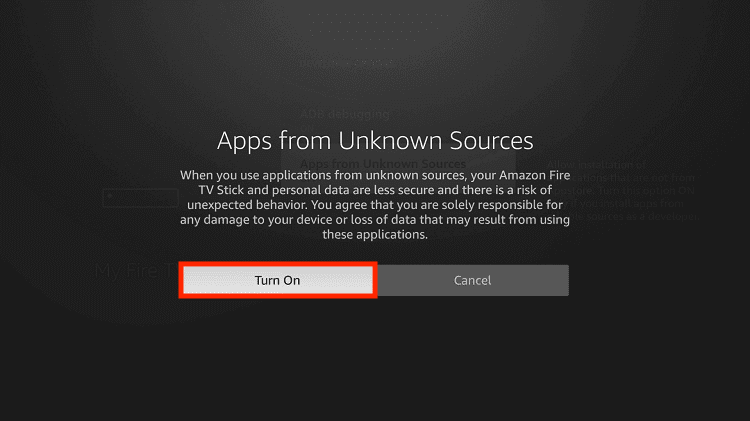 Step 10: Now return to the FireStick Home menu by pressing the "Home" icon on the remote and click on Find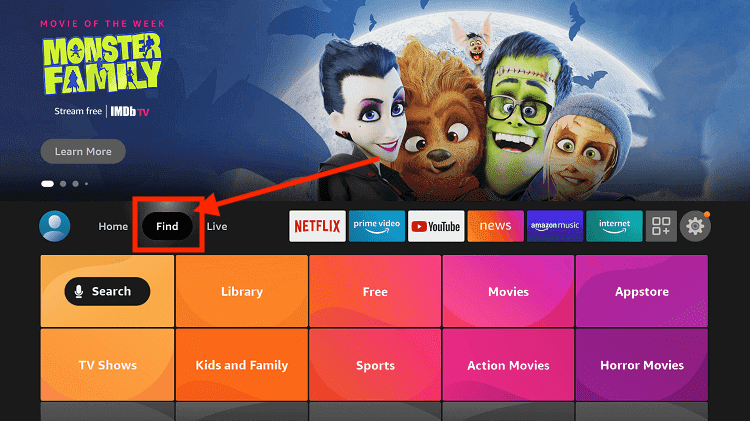 Step 11: Now select the Search icon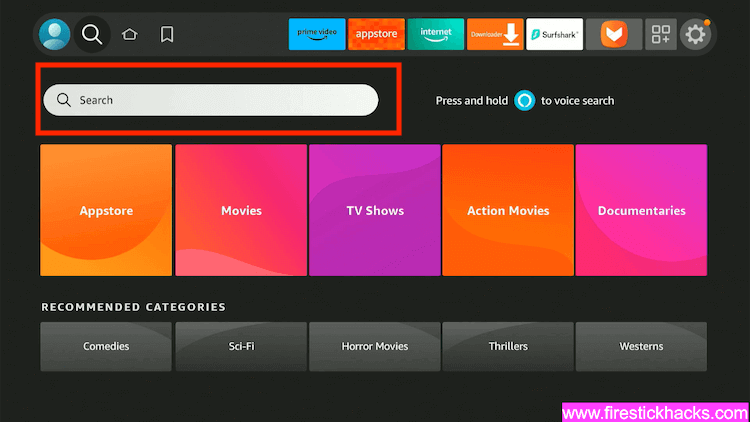 Step 12: Type Downloader and press search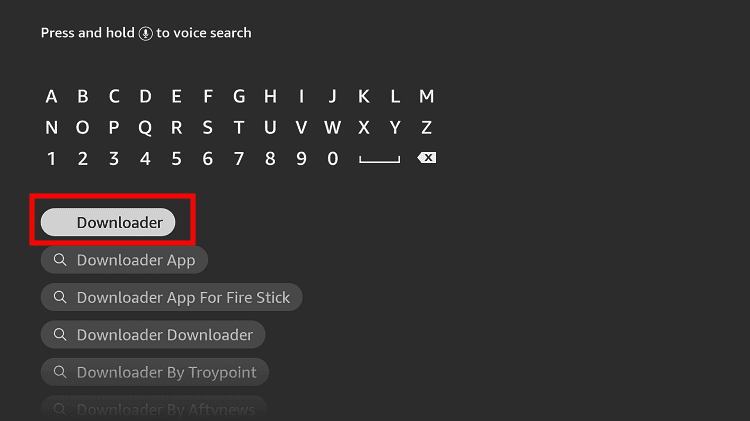 Step 13: Select the Downloader App icon from the list available in the Amazon Store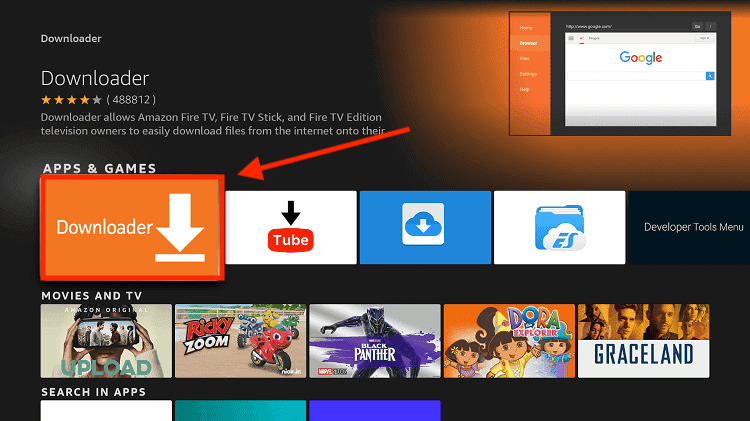 Step 14: Tap Get/Download
Step 15: Wait for a while until the installation process is completed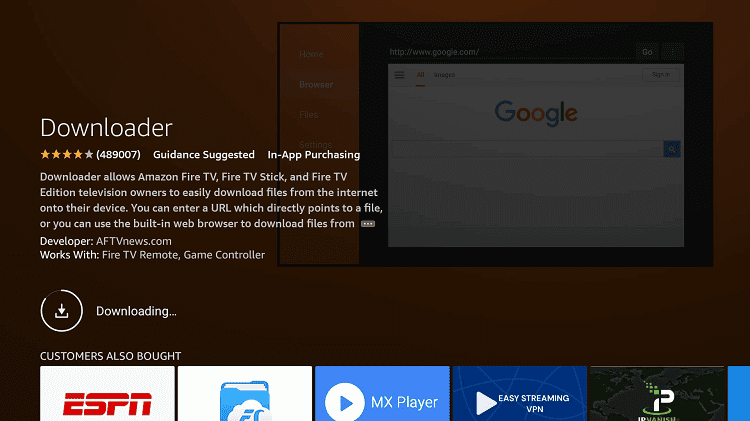 Step 16: Now click Open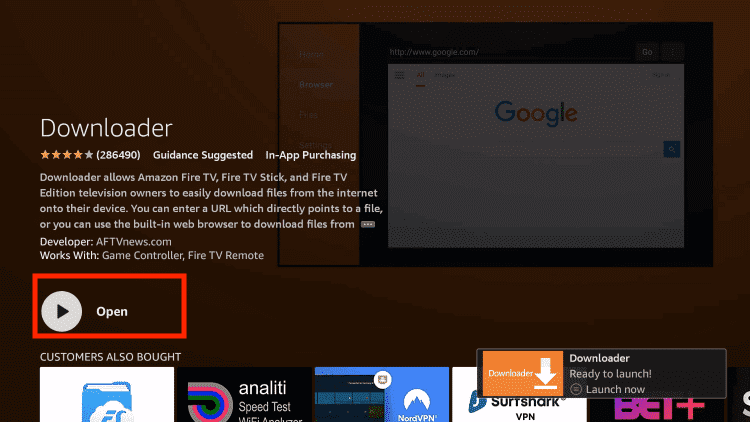 Step 17: Select Allow to give access to the downloader app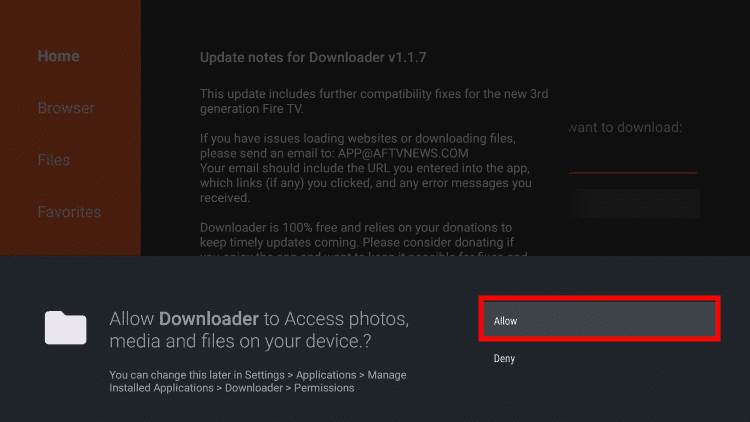 Step 18: Click OK here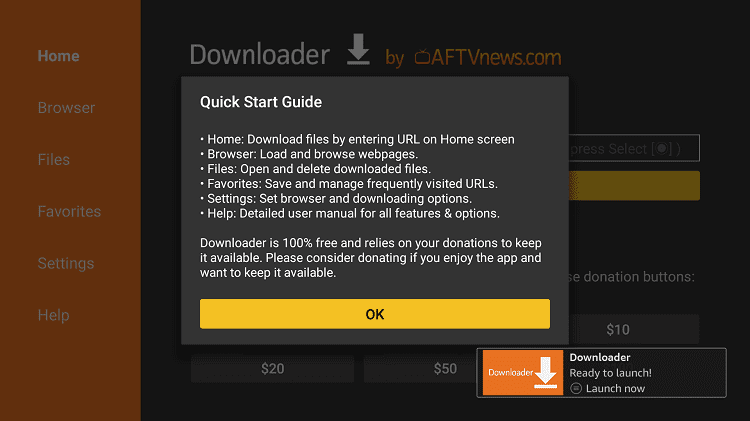 Step 19: This is the Downloader App interface, Choose the Home tab and click Search Bar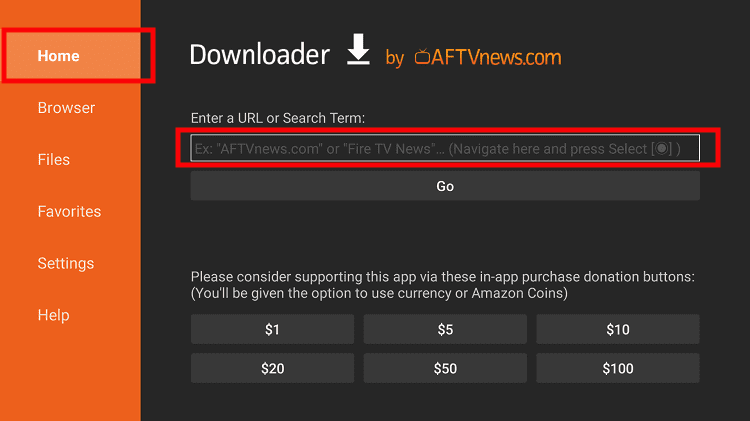 Step 20: Enter the URL bit.ly/3322510 OR https://tinyurl.com/915757 OR ENTER Bee TV Downloader CODE 915757 and click GO. This link is the latest Bee TV version V3.7.2 APK.
Note: The referenced link is the official URL of this app/website. FIRESTICKHACKS does not own, operate, or re-sell any app, streaming site, or service and has no affiliation with its developers.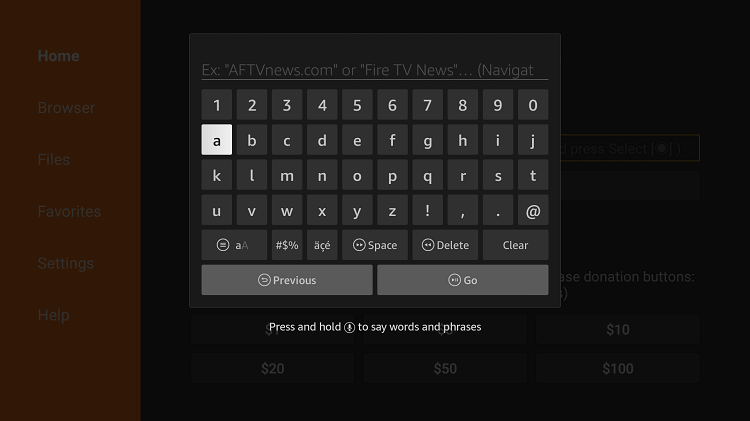 Step 21: You will be directed to a new page. Scroll down and click Download BeeTV APK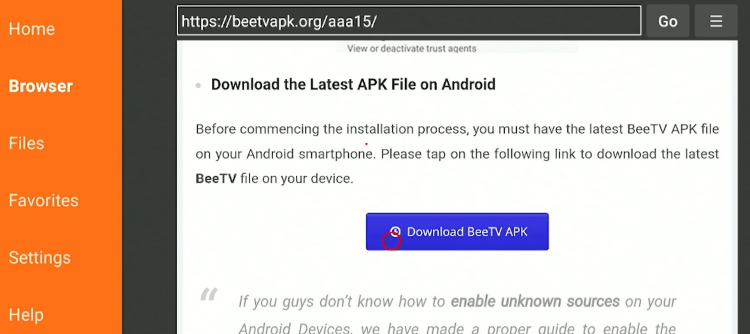 Step 22: Select the latest BeeTV version (v3.7.2 APK download) from the available options.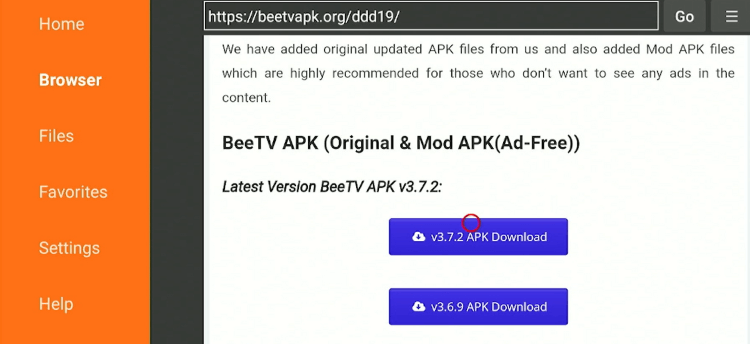 Step 23: The download will start automatically. Wait for it to finish.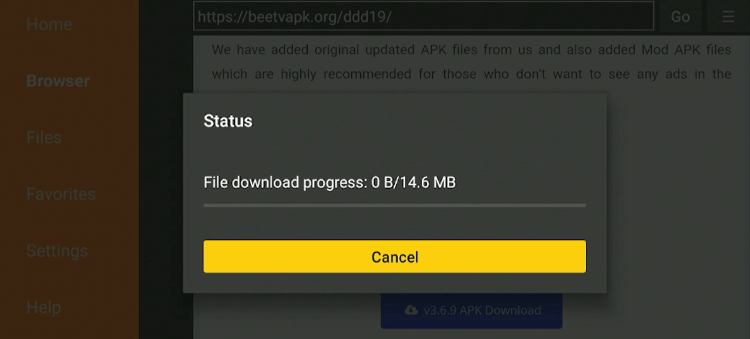 Step 24: Once the download ends, choose Install.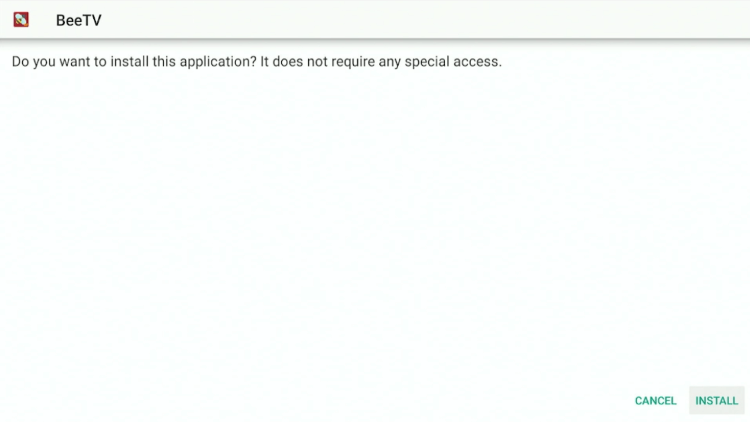 Step 25: After the installation completes, click Done.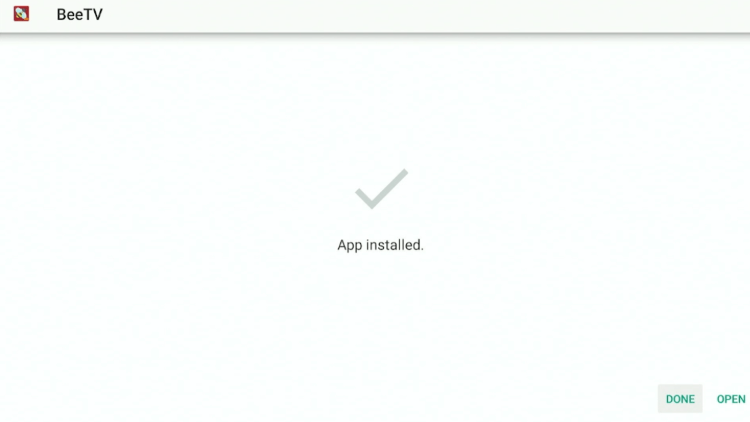 Step 26: Select Delete.
Note: You have to delete the BeeTV APK due to the limited storage of the Firestick device.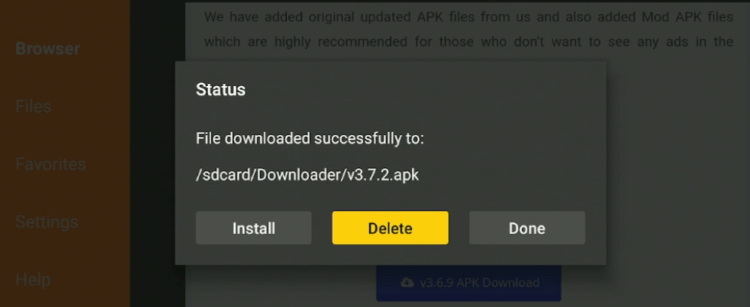 Step 27: Confirm by clicking Delete again.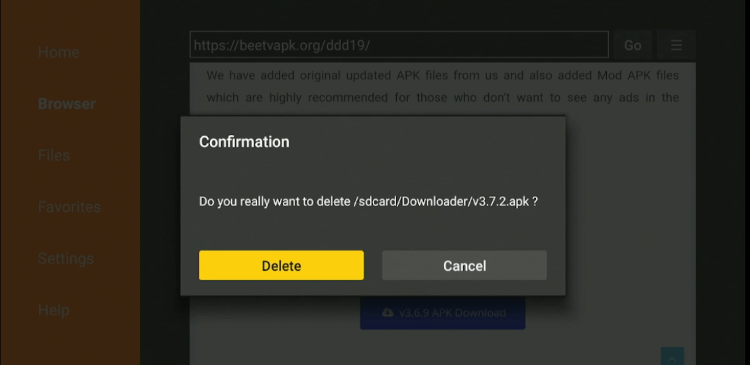 Try ExpressVPN (Black Friday Deal)
How to Use BeeTV App on Fire TV Stick
Now that you have successfully installed the BeeTV app on your FireStick, it is time to explore it. But please note that BeeTV provides free content that may not comply with streaming regulations in your region.
As a result, you could violate copyright laws and face legal issues along the way. So before you stream any content on BeeTV, be sure you have a reliable VPN like ExpressVPN
When you install and use ExpressVPN on FireStick, it will hide your streaming activity and keep you at a safe distance from the ISPs and government authorities.
Using the BeeTV app is a breeze. Just follow the steps mentioned below and you will be streaming content in no time:
Step 1: Open the ExpressVPN app and connect to the Costa Rica server or any other server to hide your streaming activity from the ISPs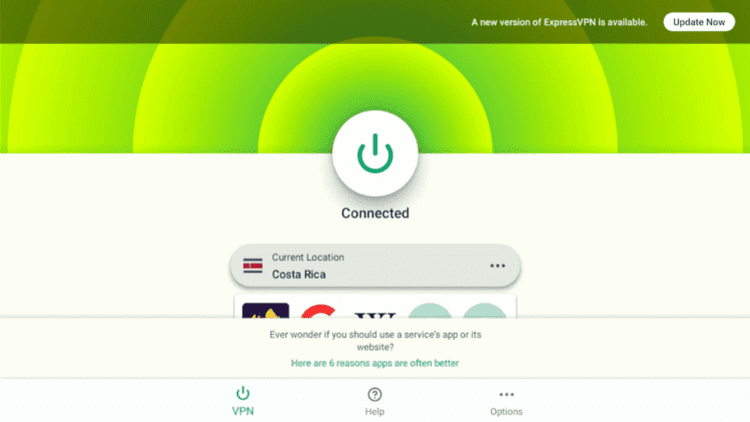 Step 2: Press and hold the Home button on your FireStick remote for approximately 5 seconds. Then, navigate and click on Apps.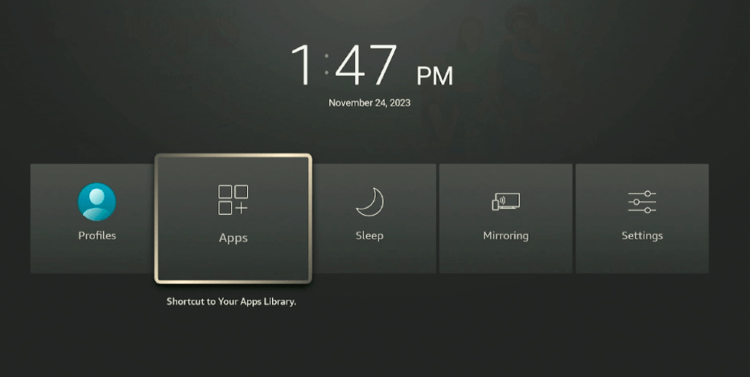 Step 3: Scroll through the list and select the BeeTV app.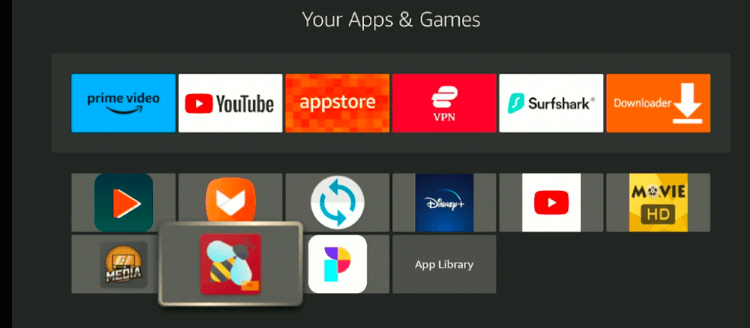 Step 4: This is what the BeeTV interface looks like.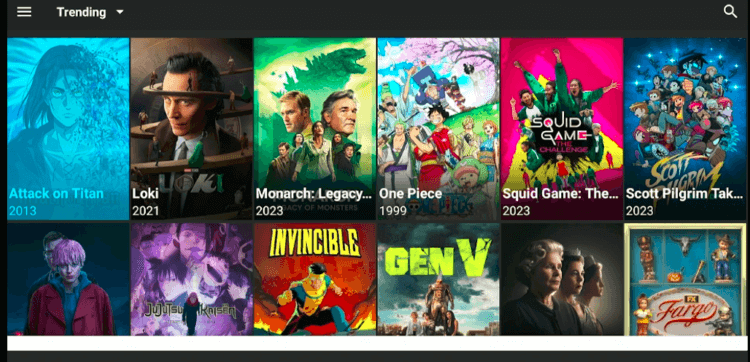 Step 5: Select Movies, TV Shows, Anime, etc. from the top left menu.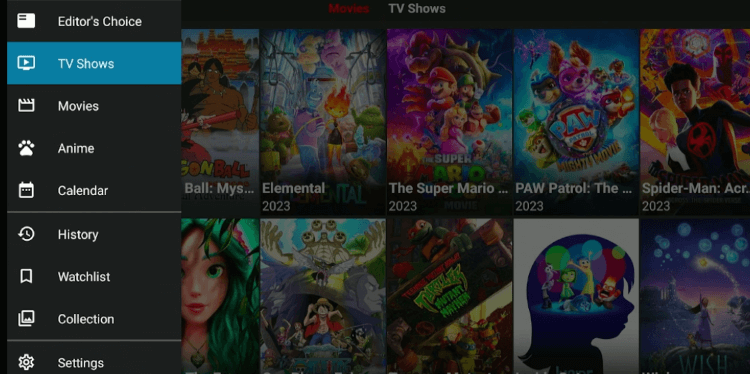 Step 6: You may also click the Trending tab and choose what you want to watch from the options given below.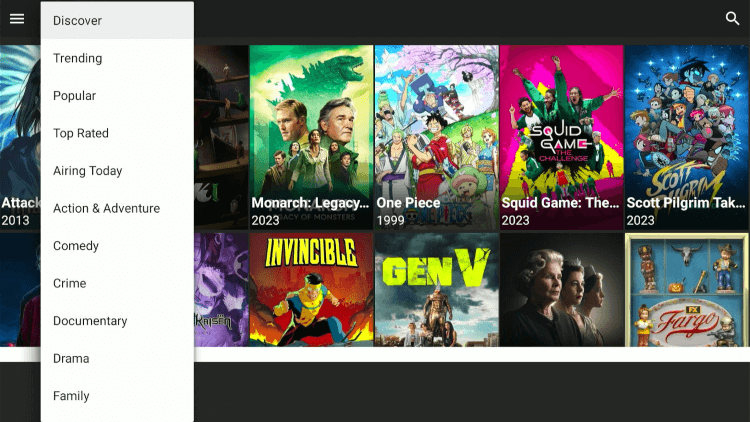 Step 7: Once you have found your desired content, click Play.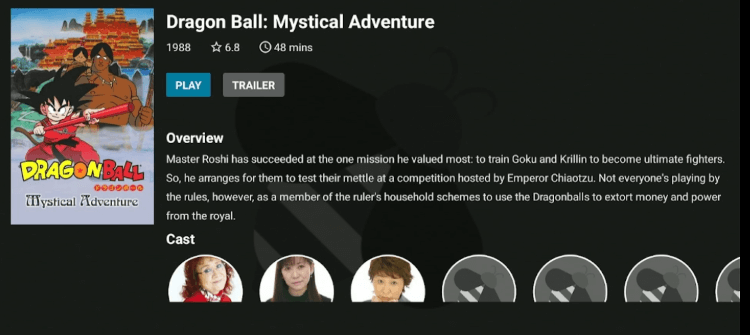 Step 8: Select the stream source from the provided choices.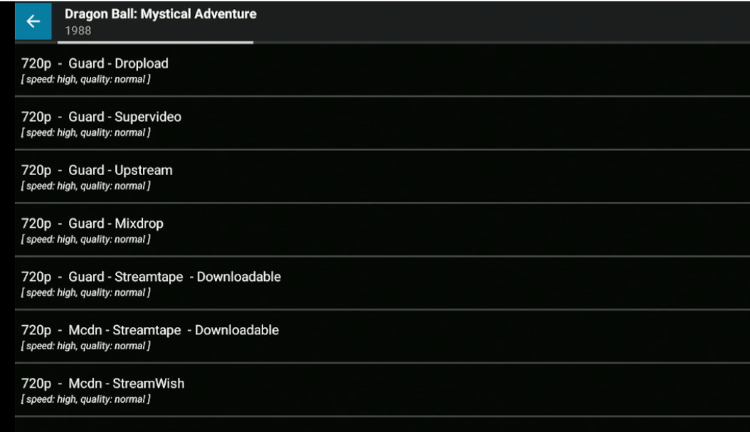 Step 9: Once you choose the stream source and click play, you will see the following options

Step 10: Select any of these players. We have selected the HB player. Click HB player to start the downloading process.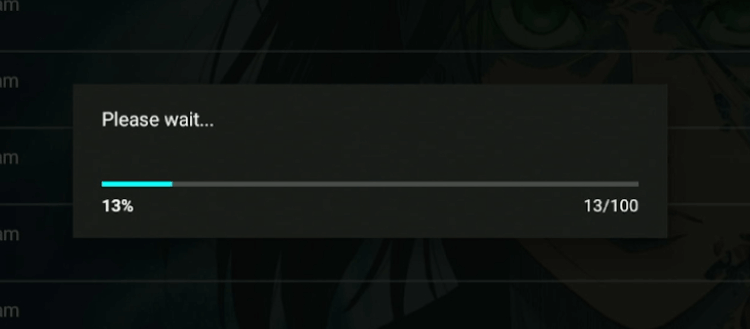 Step 11: Next, you will see the following pop-up. Click Setting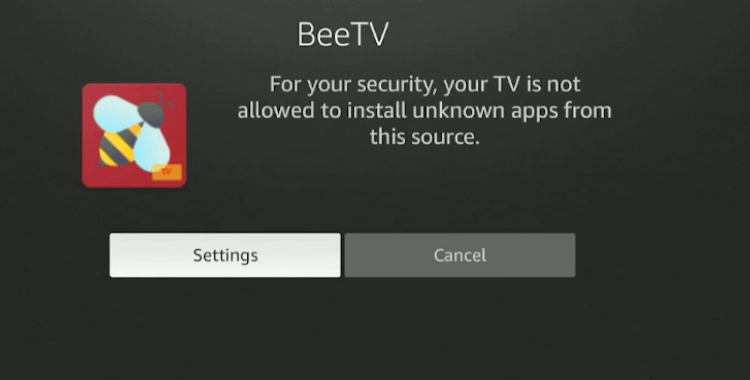 Step 12: Click Install unknown apps

Step 13: Under BeeTV, you will see off. Click to turn it on

Step 14: As soon as you turn on, you will be directed back to the BeeTV interface. Now select any movie and click play
Step 15: Select HB Player

Step 16: Click install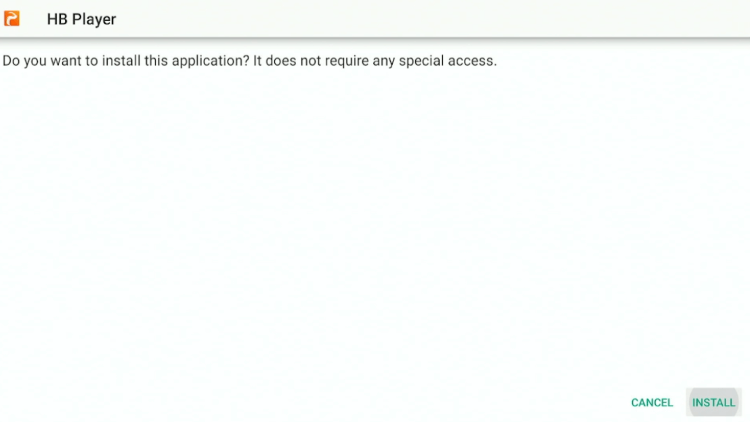 Step 17: Click done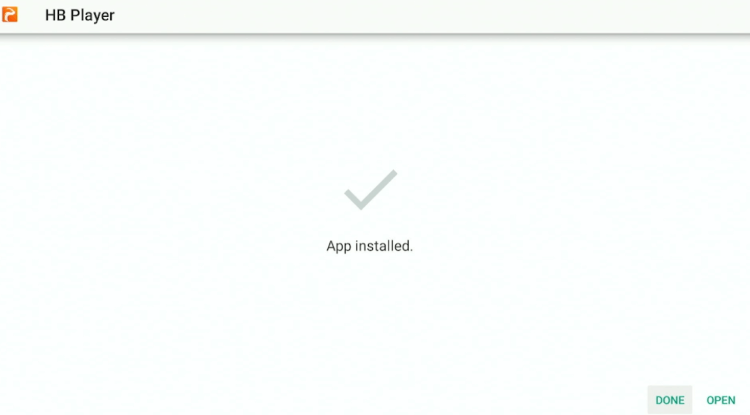 Step 18: Exit the app and open it again. Now you can play anything you want!
Try ExpressVPN (Black Friday Deal)
How to Add BeeTV Subtitles
Have you ever watched a film in a foreign language and needed help understanding the crucial dialogue? Well, not anymore.
With BeeTV, you can streamline your viewing experience by enabling subtitles.
Let us walk you through the process of activating subtitles on the BeeTV app.
Step 1: Choose your Movie or TV Show and click play.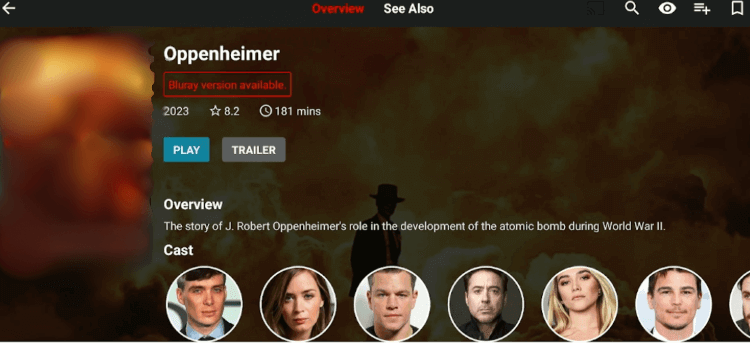 Step 2: Select "Play With Subtitles"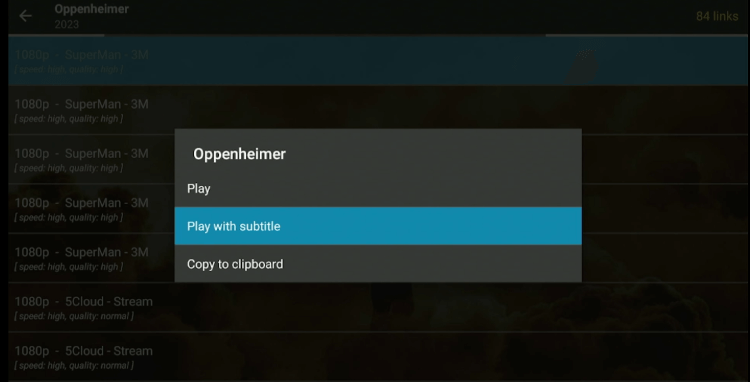 Step 3: Now select your subtitles. In some cases, it could take a few tries with different subtitles before you successfully play one of them.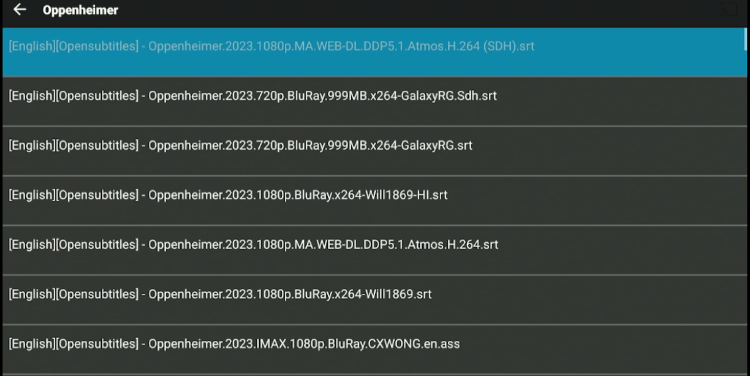 Step 4: Now everything will stream with subtitles.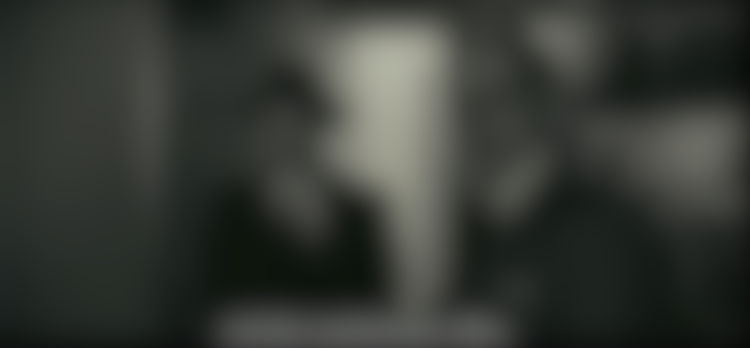 Try ExpressVPN (Black Friday Deal)
Do I Need a VPN to Stream with the BeeTV App?
BeeTV does not have the right to stream Movies, TV Shows, or any other content for free. That is where a VPN comes into play.
It hides your streaming activity from ISPs and the Government so that you do not get into legal trouble. A VPN conceals your original IP address and assigns you a new IP address when connected to one of its servers.
Once you are connected to a VPN, you will be safe to stream BeeTV content on your Fire TV Stick. ExpressVPN is our #1 choice
What are Some of the BeeTV App Features?
Have a look at some of the features offered by the BeeTV app:
It offers a simple interface. This means you will not be caught up with too many options, and can easily play your desired content from TV Shows, Movies, HD Releases, Watch List, History, etc.
The app boasts a huge content library. Be it old movies or new releases, BeeTV has you covered.
It is a comparatively lightweight application, consuming only 14-20 MBs of FireStick space.
BeeTV ensures a quality viewing experience with minimal ads.
The app is absolutely free to stream. You do not even need to go through a registration process to access its content.
BeeTV facilitates viewers with subtitles.
It features a TV calendar, which is an ideal place to optimize your streaming schedule.
It is one of the few streaming apps that is compatible with Chromecast.
BeeTV supports Real-Debrid, Premiumize, Trakt, and All Debrid.
How to Integrate Real Debrid with BeeTV?
BeeTV can be easily integrated with Real-Debrid. In case you do not know, Real-Debrid fetches premium links and takes your viewing experience up a notch.
If you already have a Real-Debrid account (it costs about $5/month), then follow these steps below to link it with BeeTV:
Step 1: Open the BeeTV app and click on the Settings icon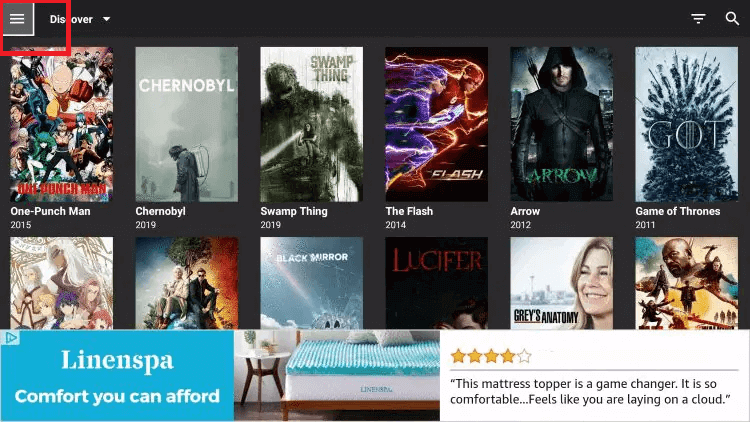 Step 2: Scroll down to select Login to Real Debrid or Login to Trakt (Alternative to Real-Debrid)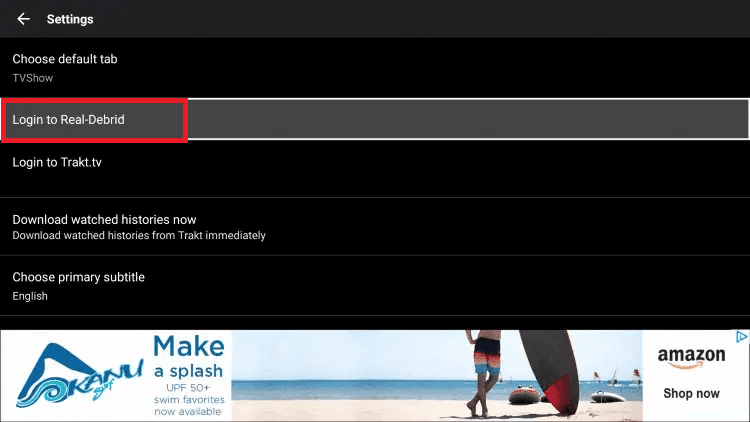 Step 3: An Activation Code will appear. Note down the code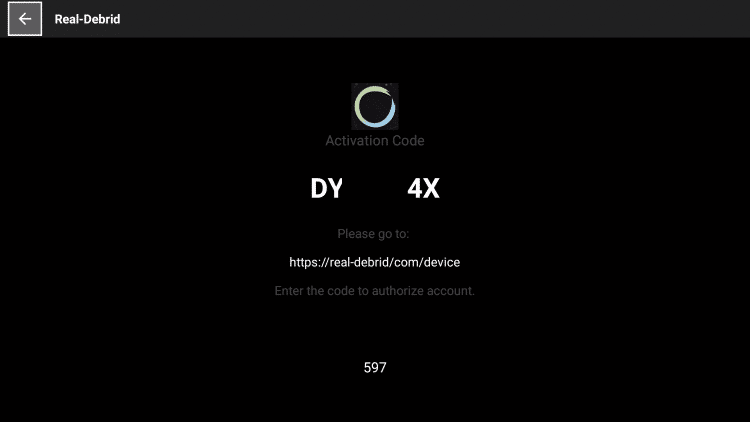 Step 4: Open your laptop or mobile device and go to real-debrid.com/device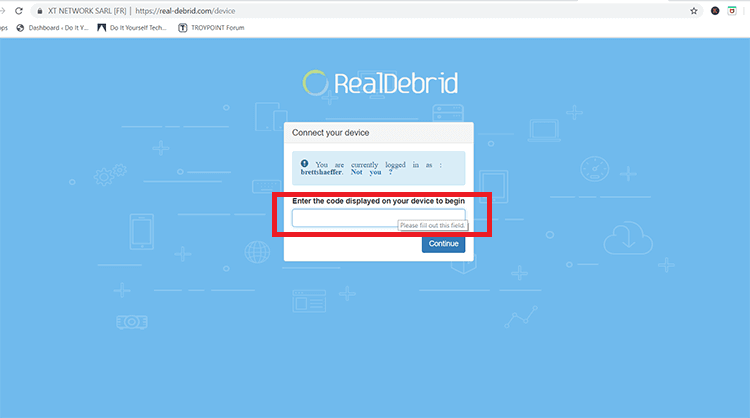 Step 5: Enter the Activation Code and click Continue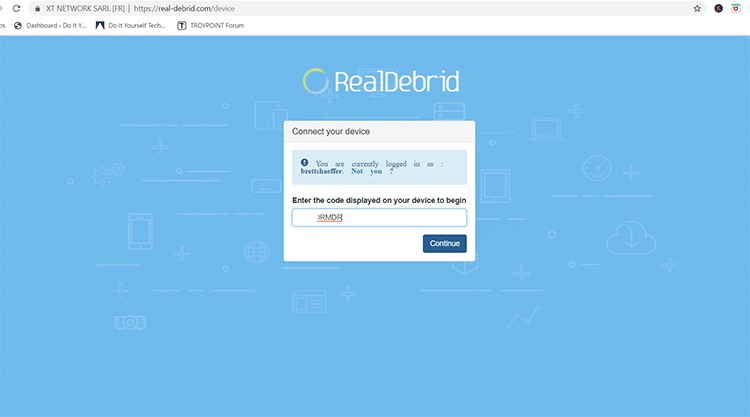 Step 6: You will see a message that says: "Activation Allowed"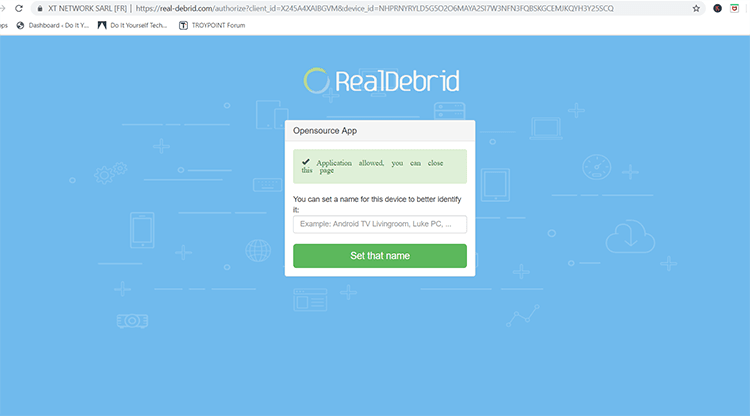 Step 7: Now go to BeeTV and select any Movie/TV Show, you will see Real Debrid links!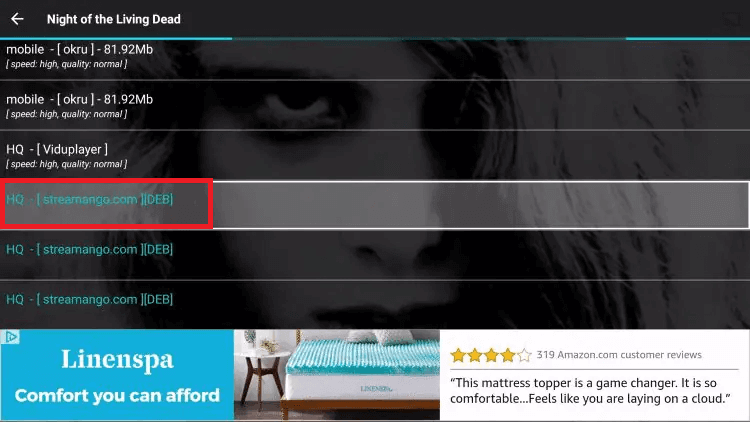 Is Bee TV App Safe/Legal to Use?

BeeTV is completely safe to use. We have checked its APK file on VirusTotal, which is a trusted platform for scanning viruses and malware. As you can see in the above screenshot, the TVMob file is free from any viruses or malware.
As far as legal status is concerned, different countries have different approaches to what they consider legal or illegal. While the majority of the developed countries in Europe and North America consider BeeTV as an illegal app, many developing nations do not associate the same tag with this app.
The good news is that even if your country deems BeeTV illegal, you can still use it with the help of a VPN. It will completely hide your streaming activity or whatever you are doing online.
There might be a possibility that the BeeTV app is geo-restricted in your region, preventing you from downloading the app. For that purpose alone, you will need a VPN. If you want a reliable VPN, ExpressVPN is our recommended choice
About BeeTV App
If you want a quick overview of the BeeTV app, refer to the following table:
| | |
| --- | --- |
| Content-Type | Movies, TV Shows, Documentaries, & Anime |
| Price | Free |
| Version | (v3.7.2) |
| App Size | 14.6 |
| Is it safe to use? | Yes, as long you connect it to a VPN. |
| Compatibility | NV Player and HB Player |
| Subtitles | Yes |
| BeeTV Developer | Btv |
BeeTV Not Working? Try These Solutions
If you are unable to stream BeeTV, there could be a few underlying factors causing this problem.
Let's discuss these glitches and their possible solutions to get your app up and running:
1. Use Real-Debrid for Streaming Issues/Buffering
Real-Debrid is a subscription service that optimizes your streaming experience. It works by extracting premium links from multiple hosting services.
That way, you will have faster and smoother access to content. However, Real-Debrid lets you use only one account for one location at a time.
So, for example, if you want to enjoy high-quality content on all devices in your home, a single Real-Debrid account will suffice.
But if you are utilizing multiple devices from different locations simultaneously, Real-Debrid will block you in case you do not pay attention to their warnings.
2. Parsing the Package Error
BeeTV is not available on the Official App Store. As a result, you have to sideload it from an unknown source. Installing the third-party app is not a default setting of any streaming device. You have to enable this option from the settings in the simple steps given below:
On the Homepage, choose the settings icon
Click the My Fire TV icon
Select Developer Option
Now select Install Unknown Apps and turn it On.
Follow the guide: How to Fix Parsing the Package error on Firestick
3. Clear the Cache
Once the app is installed, you may face issues like lagging or delays when launching the app.
In that case, check the stability of your internet connection and the strength of the signals. If you do not find any issues with the internet connectivity, your device cache could be overloaded.
Clear your Firestick Cache from the settings option and you shall have this problem resolved.
Bee TV FireStick Alternatives
Over the years, many streaming apps reached the pinnacle of popularity and then they eventually came to a halt.
It happens due to various reasons including changing technology landscape, new regulations, etc. BeeTV might also meet the same fate, who knows?
That is why you should be aware of alternatives for BeeTV. If this app shuts down in the future, you know where to look to fill your appetite for films, TV shows, documentaries, etc:
For more options, you may also explore our hand-picked selection of the best apps for FireStick 2023 to watch your desired content.
FAQs – BeeTV
What is BeeTV APK?
BeeTV APK or BeeTV is a streaming app that enables you to watch free movies, TV shows, and more. Since Bee TV is not available on the Amazon app store, you will need to download and install its APK on a FireStick device.
Does BeeTV Support Any Premium Services?
Yes, you can find many premium services on BeeTV. Real-Debrid, Trakt, Premiumize, and All Debrid, to name a few of them.
Can I Create a Watchlist On BeeTV?
Yes, BeeTV lets you create a watchlist. When you click the top left menu in the app, you will see the watchlist option right at the bottom.
Which Apps Are Better Than BeeTV?
Apps like CyberFlix, CucoTV, Cinema HD, Movie HD, etc are some of the apps that are considered better than BeeTV.
Is BeeTV Free To Use?
Yes, the BeeTV app is completely free to stream. It does not require any subscription nor do you need to create a free account.
Conclusion
BeeTV is a popular video-on-demand app. It features a plethora of quality content in the form of movies, TV shows, documentaries, and so on. On top of that, the app is also widely acknowledged for keeping up with minimum ads and providing an uncluttered interface.
However, BeeTV's legal status is still a grey area. Depending on your geographical location, you might be unable to access this app. Fortunately, a VPN can help you install BeeTV on Firestick.
A VPN will hide your IP address and encrypt your data. It bears worth mentioning that going with just any VPN might not cut it. You should opt for a VPN that lives up to the strict encryption protocols. ExpressVPN could be a very good option.