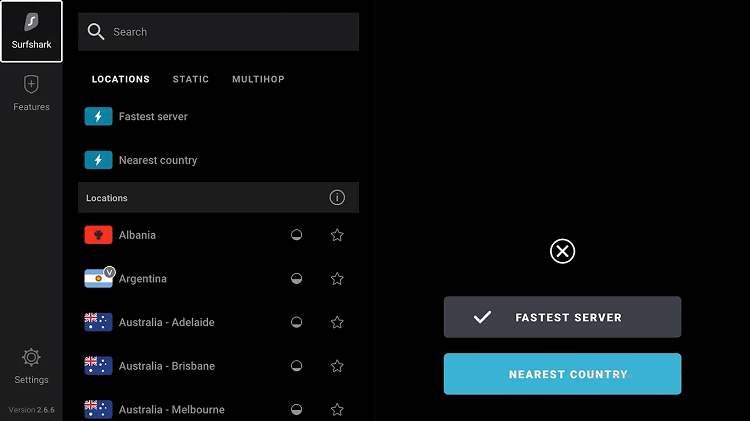 This is a step-by-step guide on how to install Surfshark VPN on FireStick in 2 easy methods. Also, I have also discussed how to use Surfshark on FireStick.
Surfshark VPN has about 3,200+ servers that are available in 100 countries. In fact, it is the only VPN service that offers a 'Kill Switch' feature on your Fire TV Stick device.
It has a dedicated app for Fire TV Stick, strong 256-bit encryption, and not to mention you can connect to unlimited devices at the same time.
It's quite affordable too! It only costs $2.30/mo (24 months + 2 free months) with a 30-day money-back guarantee.
Key Features of Surfshark
Surfshark is popular in the market due to its lowest price. Alongwith that there are plenty of amazing feature that you can use. These are listed below:
Unlimited device connectivity
Kill Switch
No-logs Policy
Real-time Protection
Control Security
Scheduled Scanning
30-days money-back guarantee
24/7 customer support
Ads protection
Accounts protection
2 ways to Install Surfshark on FireStick
I have discussed two methods to install Surfshark VPN on FireStick. Both of these methods are easy and safe. These methods are:
Install Surfshark VPN on FireStick using Amazon App Store
Installing Surfshark VPN on an Amazon Firestick/Fire TV device is easy as snapping your finger. Just a few steps and you're there.
Step 1: First you need to Subscribe to Surfshark and open FireStick Home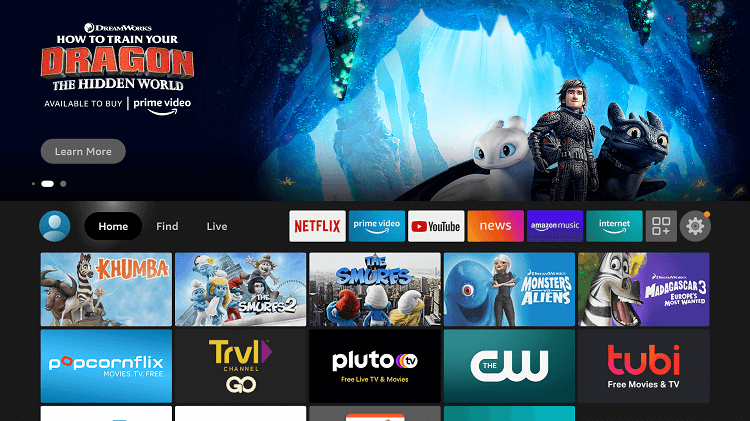 Step 2: Click on the Find menu and then the Search icon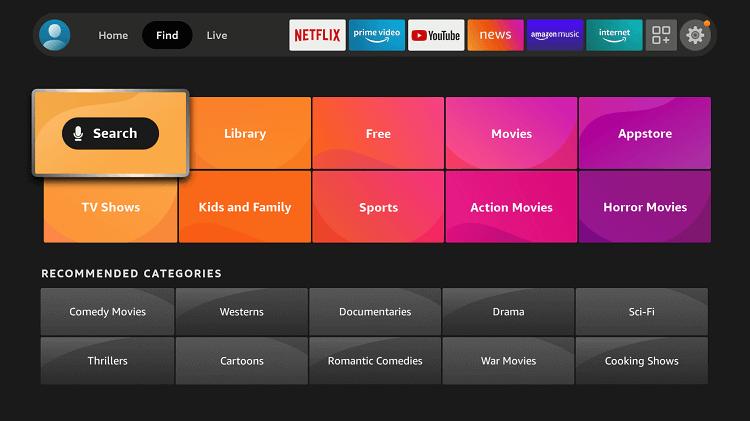 Step 3: Type 'Surfshark' and select the option that appears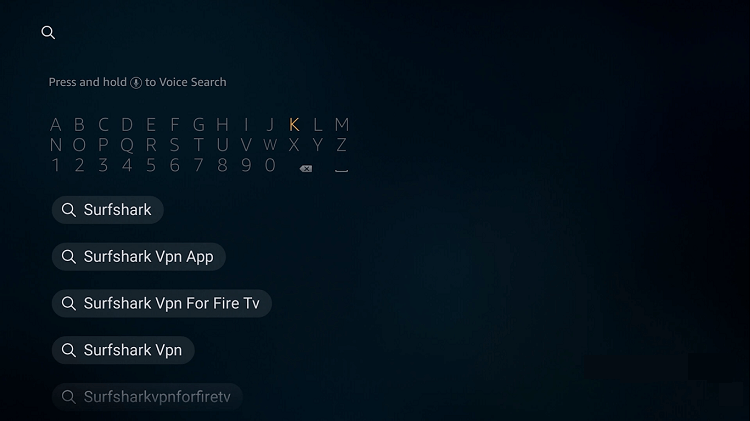 Step 4: Select Surfshark from the list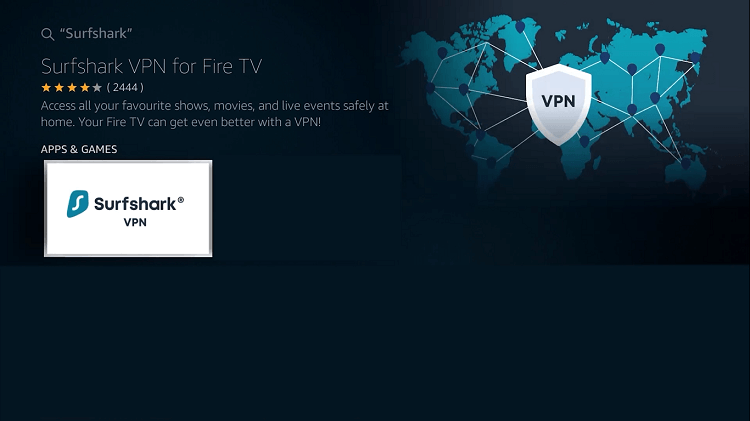 Step 5: Press Download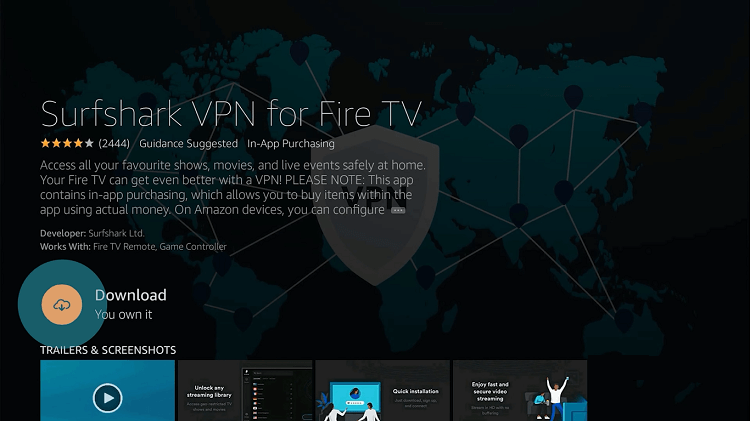 Step 6: Once the download completes, click Open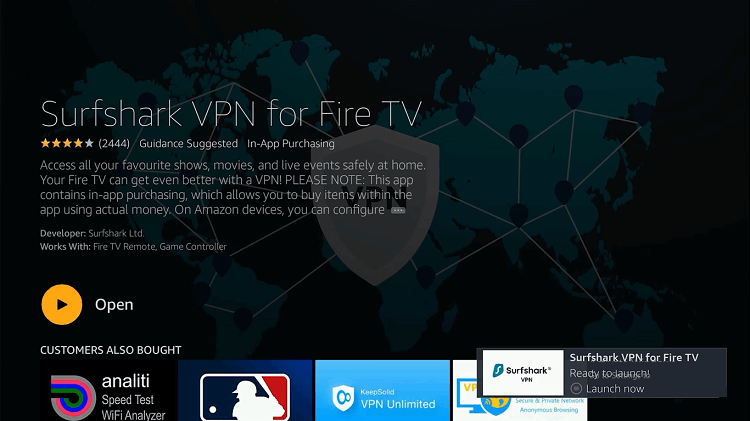 Get Surfshark
Install Surfshark VPN on FireStick using Downloader App
In this method, we will sideload and install the Surfshark apk file with the help of the Downloader App. Now just follow the steps below:
Step 1. From the Homepage Click on Setting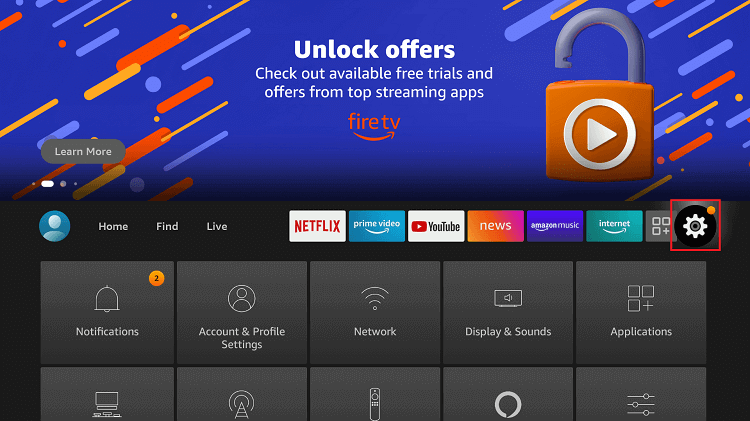 Step 2. Click My Fire TV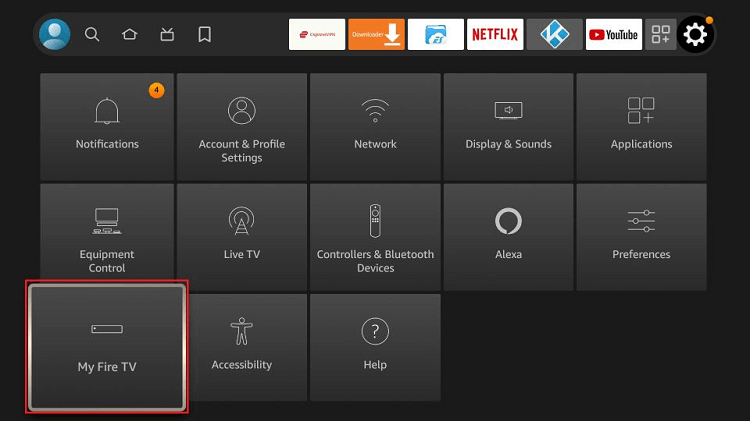 Step 3. If you don't find the Developer Option then Click About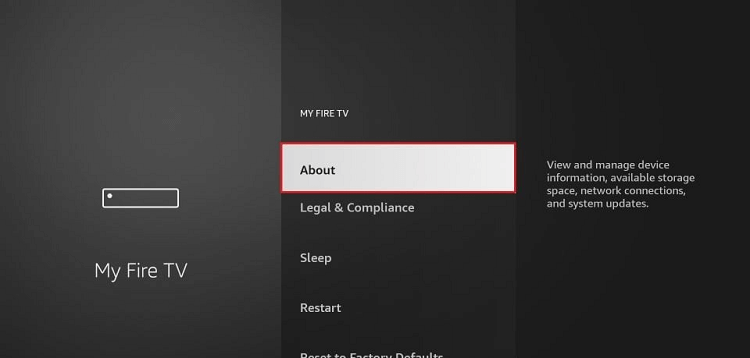 Step 4. Click on your Fire TV Stick quickly 7 times.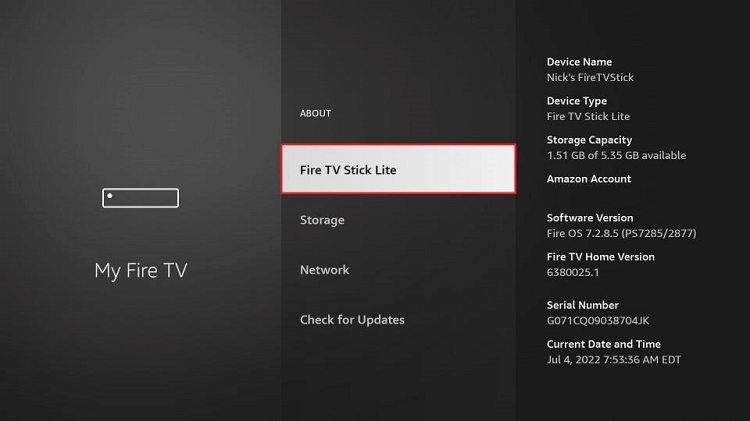 Step 5. A notification appears at the bottom saying No need, you are already a developer. That's it, you have enabled Developer Options.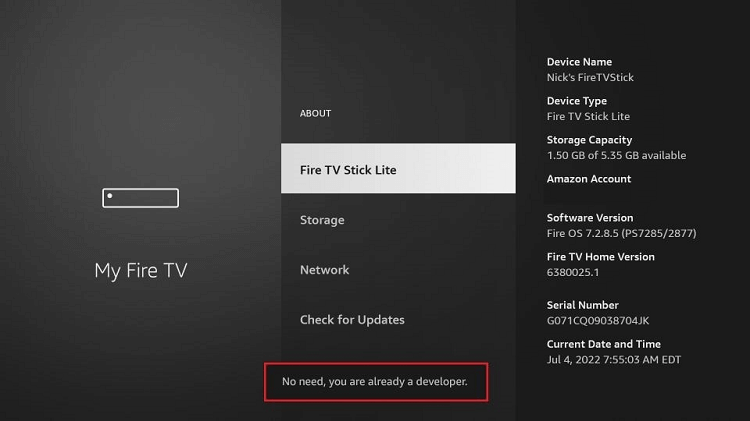 Step 6. Press the back button once or go back to Settings then My Fire TV and you will now see Developer Options.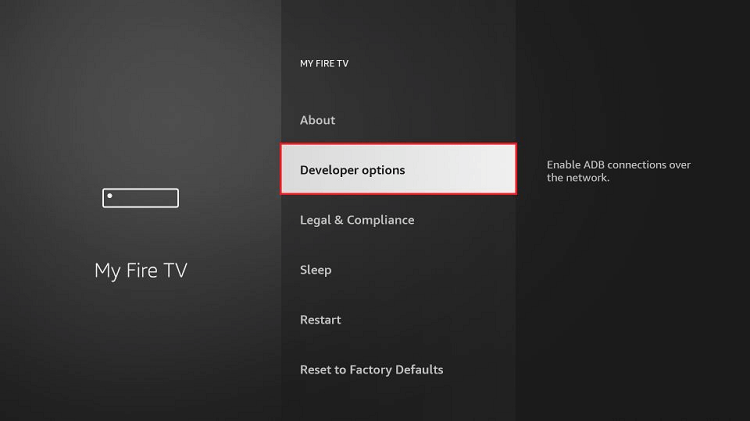 Step 7: Click on Apps from Unknown Sources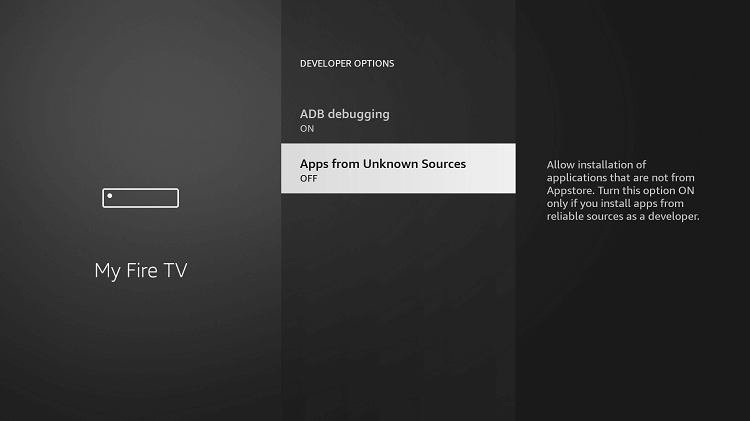 Step 8: Select Turn ON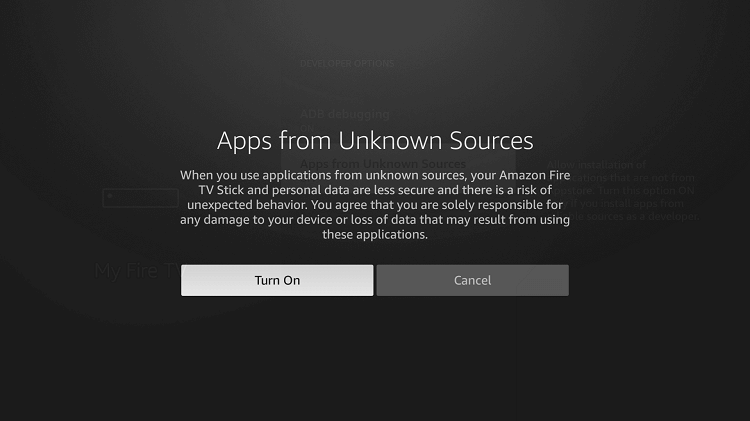 Step 9: Return to FireStick Home and click on the Find menu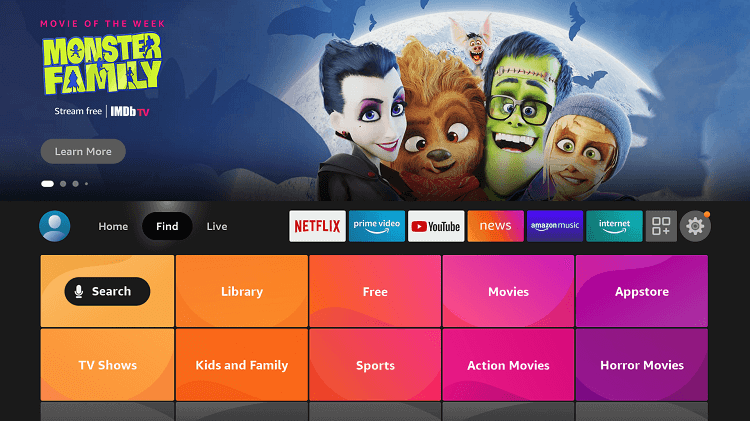 Step 10: Select the Search icon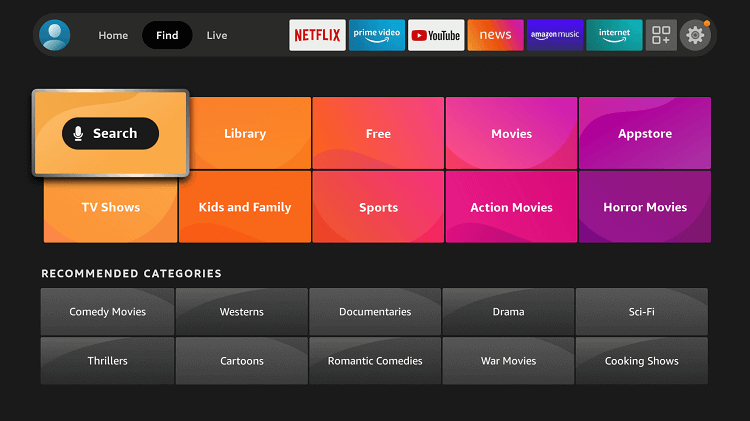 Step 11: Type Downloader and click on the search result that appears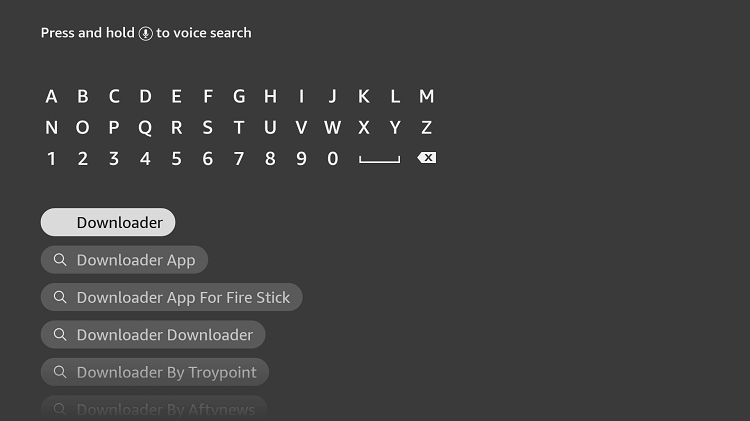 Step 12: Select the Downloader app from the list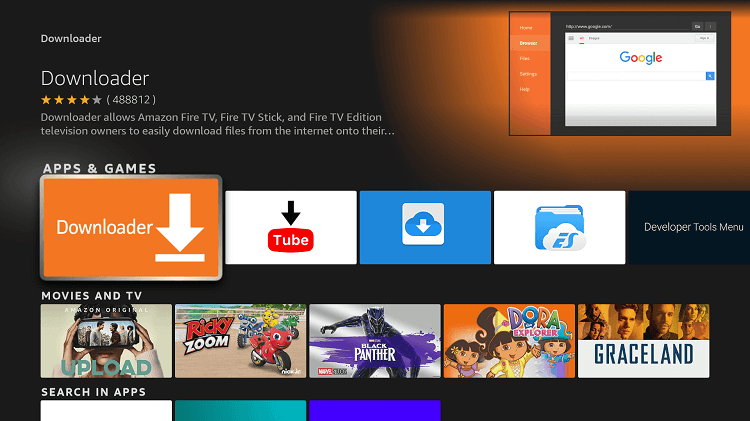 Step 13: Press the Download icon
Step 14: Once downloaded, click Open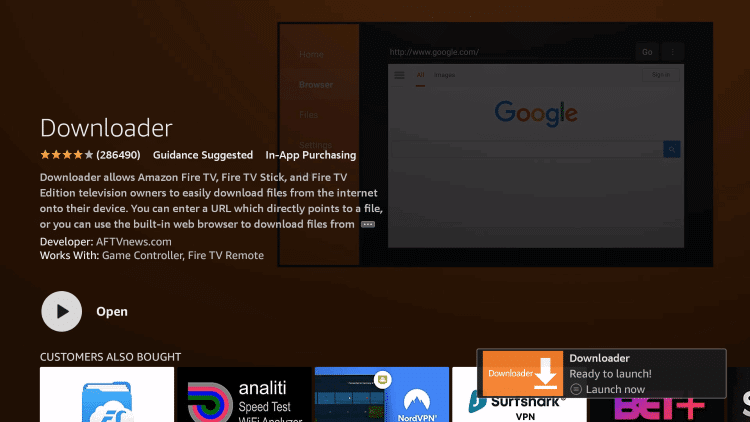 Step 15: Select Allow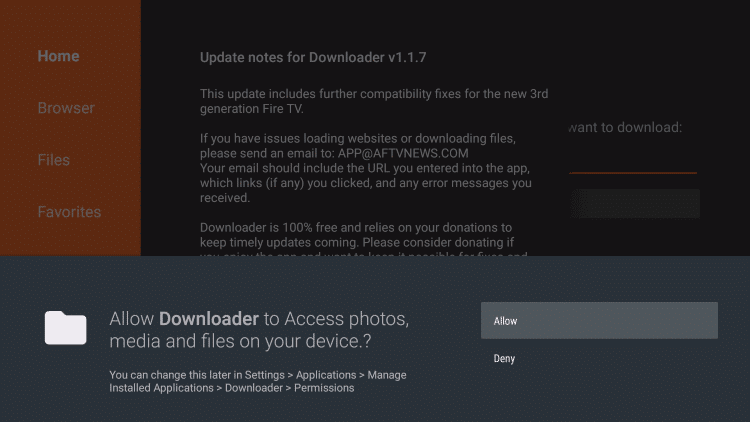 Step 16: Click OK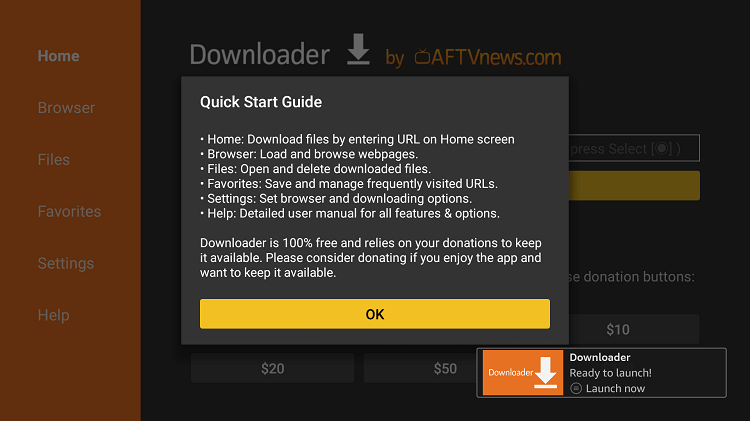 Step 17: This is the interface of the Downloader app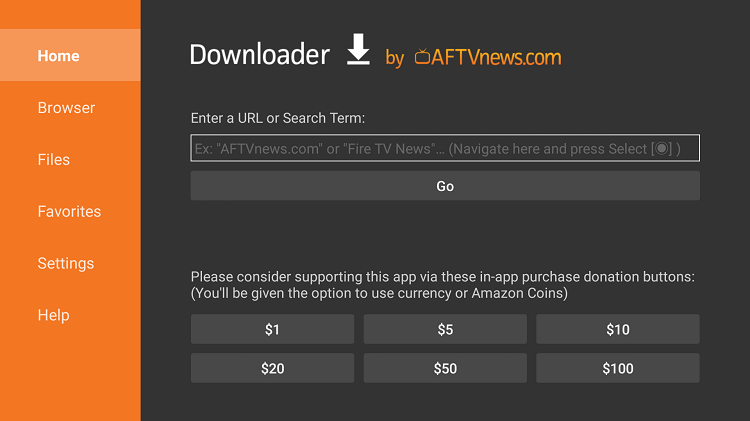 Step 19: Enter this URL "firestickhacks.com/file/sapk" and click GO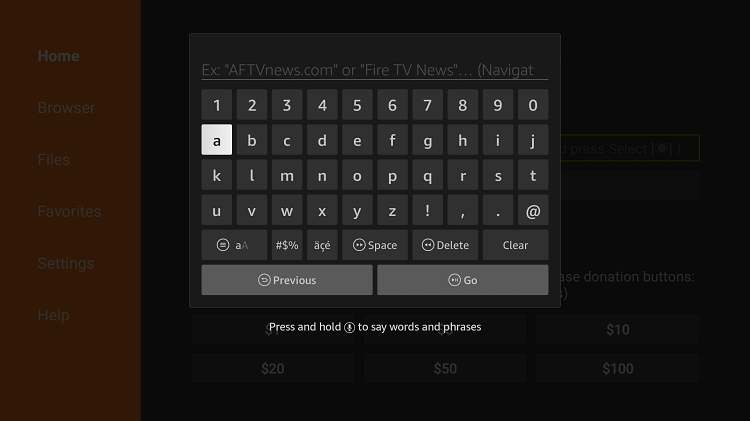 Step 20: Surfshark download will start automatically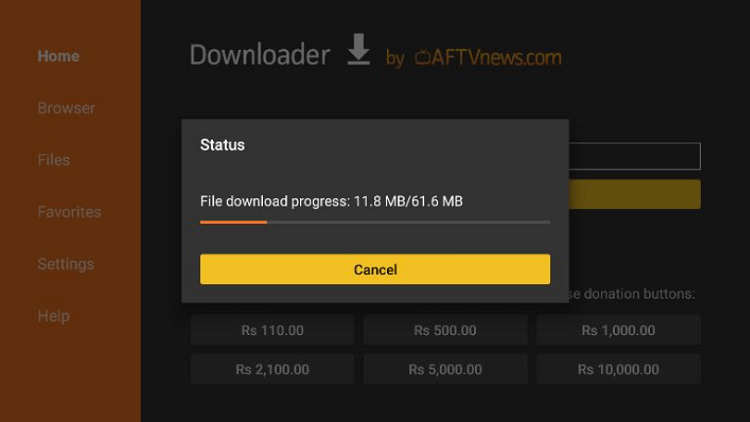 Step 21: Once downloaded, click Install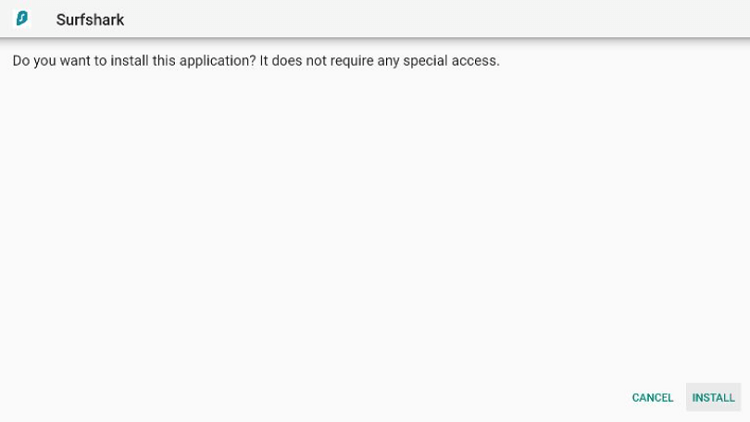 Step 22: Once installed, click Done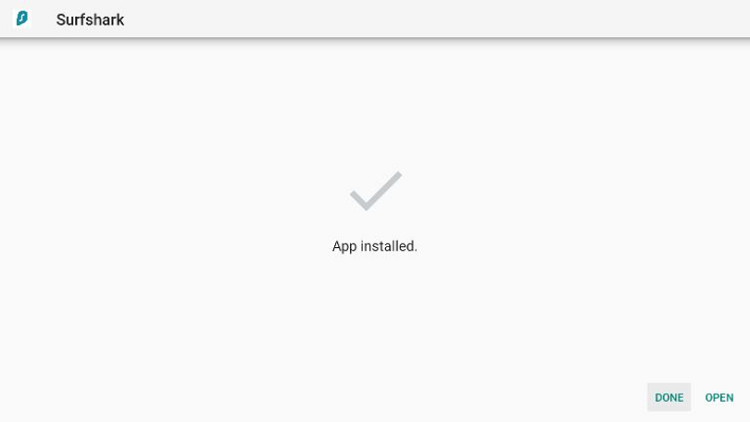 Step 23: Click Delete in order to remove the APK to free up space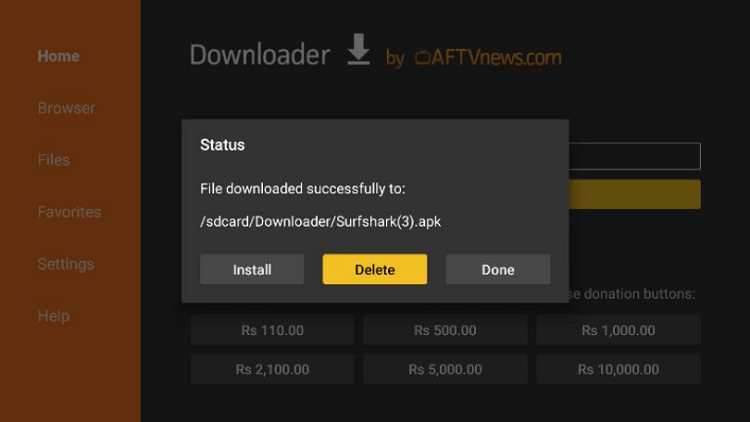 Step 24: Click Delete once again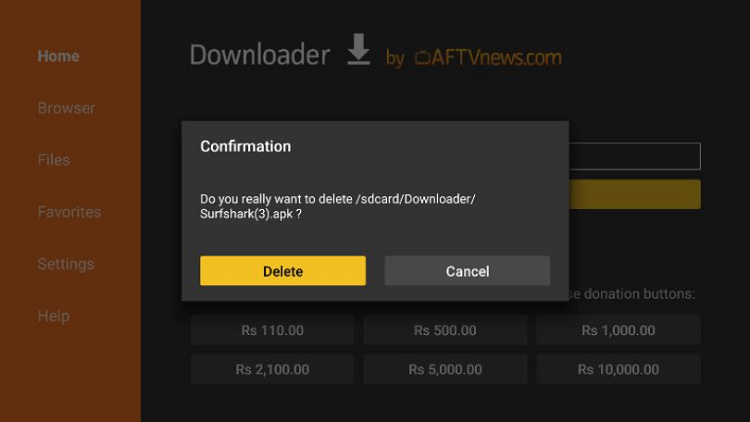 How to Use Surfshark on FireStick
Here are the steps on how to use Surfshark on Fire TV Stick:
Step 1: Open the Surfshark VPN app and click on Sign Up or Login
Step 2: Enter the Username and Password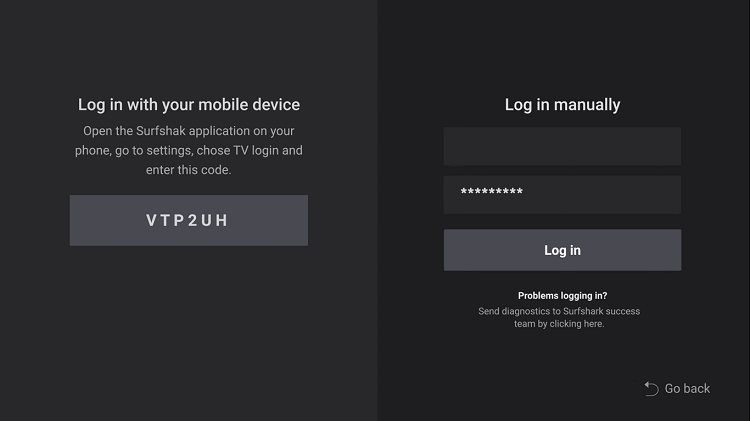 Step 3: This is the interface of Surfshark VPN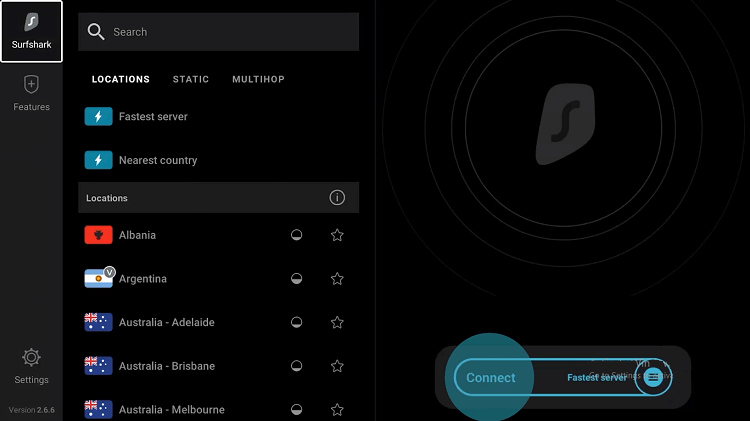 Step 4: Select Locations and connect to any Countries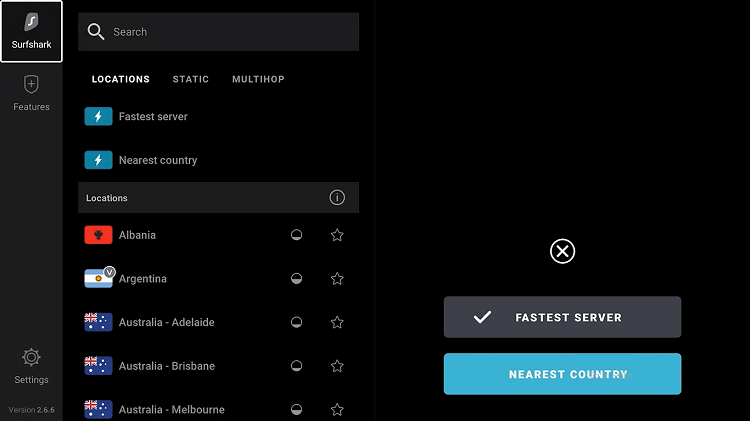 Step 5: Click OK if it prompts you to establish a connection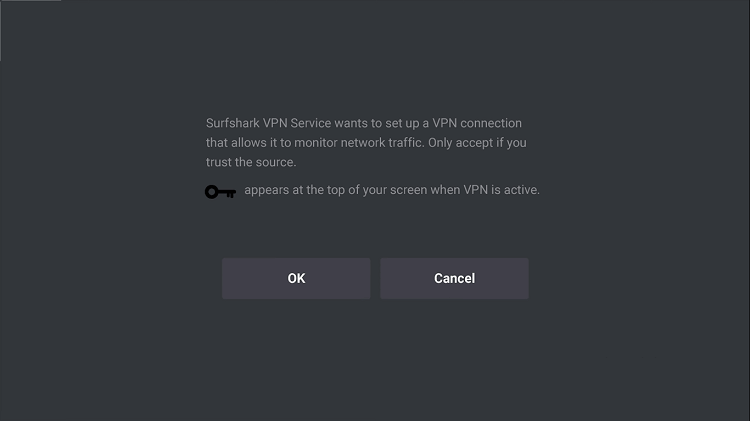 Step 6: Once connected, start streaming anonymously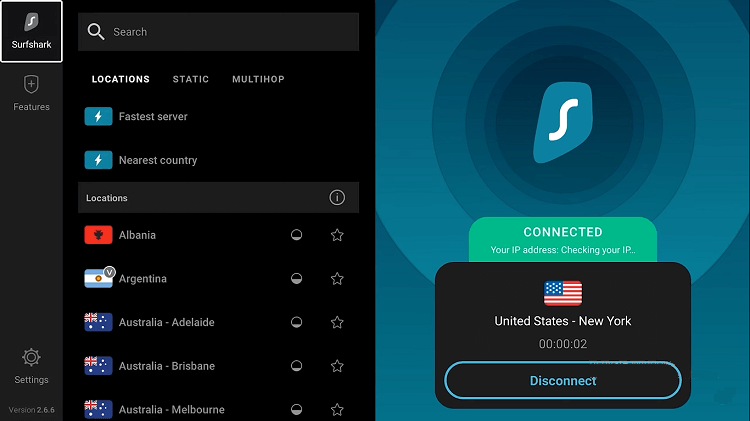 How to Enable Kill Switch Feature on Surfshark
Surfshark VPN has a lot of amazing features at the lowest price, and one of its amazing features is a kill switch feature.
This feature protects you by exposing your IP address or leaking important data that you don't want to share with anyone when the VPN connection drops due to any reason.
It disables your Internet connection, in case your VPN security drops.
Follow the steps below to enable Kill Switch.
Step 1: Go to the Homepage of the SurfShark VPN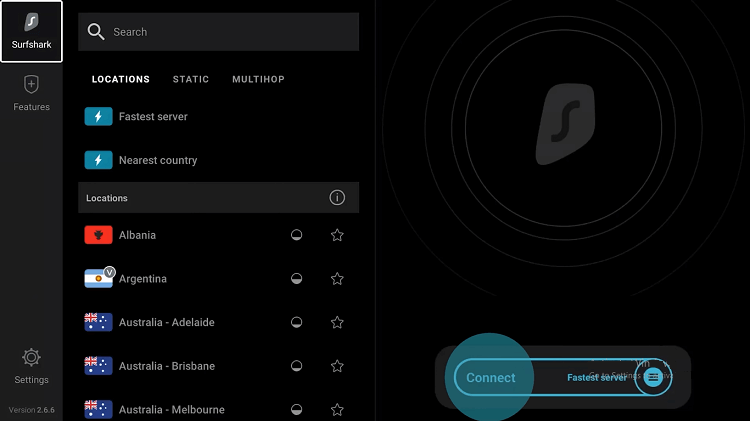 Step 2: Click Settings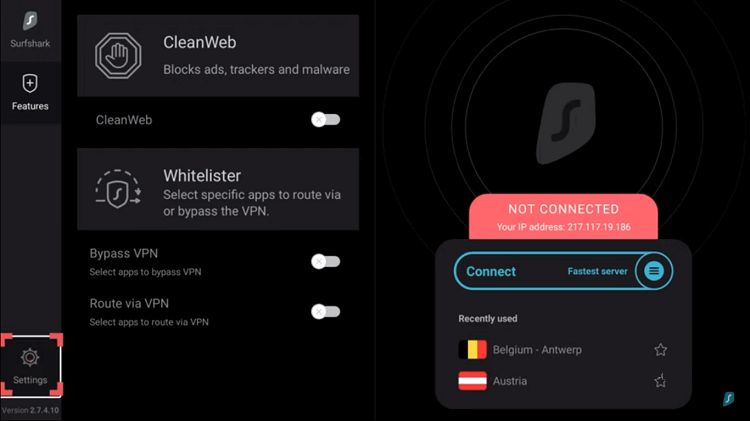 Step 3: Enable the Kill Switch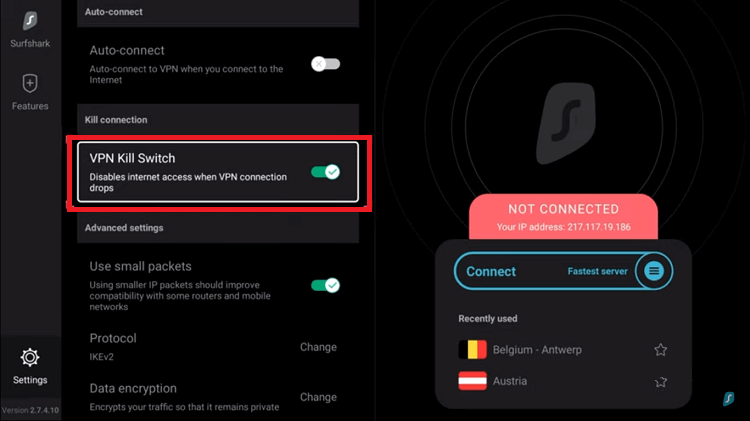 Step 4: Back to the home of the FireStick and restart your device.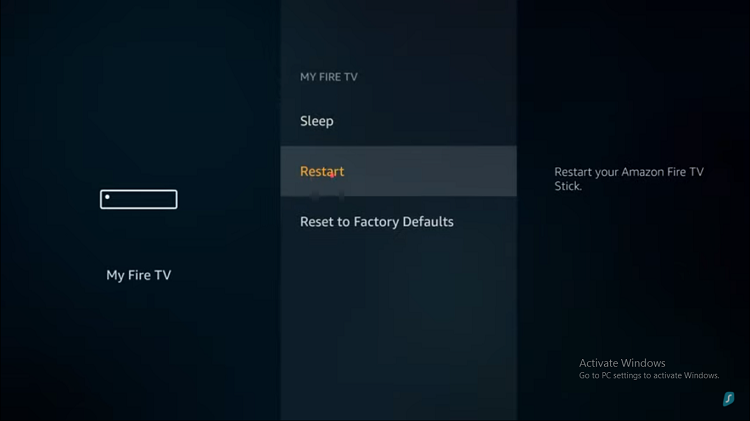 How to Split Tunneling on Surfshark
Surfshark is such an amazing VPN that provides great features in which Spilt Tunneling is also available. In Surfshark this feature is divided into two different options "Bypass VPN" and "Route via VPN".
Follow the steps below:
The Bypass VPN option allows the VPN user to choose applications that can connect to the Internet without being routed through the encrypted VPN connection.
You have to click the feature Tab and then just turn on the Bypass VPN and choose the apps you want to avoid VPN encryption.
Whereas, Route via VPN option on the other hand allows you to choose which apps you want to run with VPN encryption security.
Main Features of Surfshark
As discussed earlier, Surfshark is the new VPN but has already taken the industry by storm. Here is a look at its features:
1. Service Across the Globe
Although Surfshark is a new VPN service but still manages to give significant competition to other services. Having more than 3,200 servers in more than 100 countries across the globe makes it a considerable choice.
Surfshark lets people avoid the geo-restriction barrier to have access to the content they want from anywhere in the world. Although, there are limited regions you can select to log on to a particular server.
2. Unlimited Device Connectivity
Surfshark lets you connect unlimited devices with just ONE account. It means you can use the VPN not only on your fire TV device but with as many devices as you have OR as many as you want. Well actually, it's the only service that offers such a feature.
3. Unlimited Bandwidth
Surfshark on Firestick provides unlimited bandwidth. This means you can share your connection with your friends or family members and thanks to the unlimited bandwidth nothing will slow down on any device.
4. Mask your IP Address
If you are planning to carry a FireStick with you. Surfhark on firestick helps you enhance your security by masking your IP address, especially when using public Wifi networks.
Surfshark secures your data from being monitored. It also protects you from hackers who usually target public network users.
5. Kill Switch
This is a great feature Surfshark is currently offering. You might wonder what exactly it is. Well actually, it kills your internet whenever your VPN connection drops.
So, if you're in the middle of watching free Movies or TV Shows and your VPN disconnects, your internet will disconnect at the same time.
This is a precautionary measure so that your ISP doesn't know what you were streaming or browsing on your internet. It also shuts your internet service to save you from the risk of hacking or security invasion.
6. Clean Web
Surfshark allows you to browse the internet without any ads, trackers, malware, or viruses. It means you are well protected from such problems.
7. Antivirus
Surfshark has built-In installed Antivirus that prevents harmful and malicious websites or content to affect your device or connection in which data leak is a major threat.
You can easily activate this feature from the setting and it will not only scan your online activity but also the device on which you have installed the Surfshark VPN.
Surfshark Rating on Amazon Store
Surfshark Amazon's rating is great despite the fact that it has just stepped foot in the industry. It earns 4.1/5 Stars (28,290 reviews).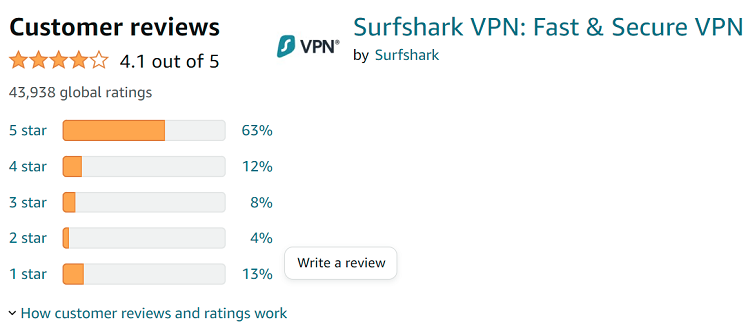 Alternatives of Surfshark VPN
Firestick is a video streaming device that you can stream from anywhere. Here are some other VPNs other than Surfshark.
FAQs – Surfshark
Surfshark not working on FireStick
If Surfshark VPN does not work on FireStick, you can try clearing your cache or connecting to a different country server.
Try restarting your FireStick as this helps as well. If you still face problems, you can contact their customer support or try NordVPN as an alternative.
How do you get Surfshark for Free?
Surfshark offers a 7-day free trial on iOS and Android. So you can use the service for 7 days risk-free by just entering your credit card information.
Does Surfshark VPN stream streaming services?
Surfshark is able to stream many streaming services which are restricted to specific regions. Some famous streaming services are Netflix, Hulu, Fubo, Sling, and many more
Conclusion
Surfshark works great on FireStick because it offers tons of features like unlimited device connections, clean web, affordable pricing, and a kill switch. You can set up Surfshark on FireStick using a 4-step easy guide that I provided above.
Once you install Surfshark, it will bring you more than just entertainment. It will help you unblock streaming services like Netflix, Hulu, Amazon Prime, and more from any part of the world.
Having it available at the Amazon app store also saves you from a relatively lengthy process of sideloading it on your firestick device.