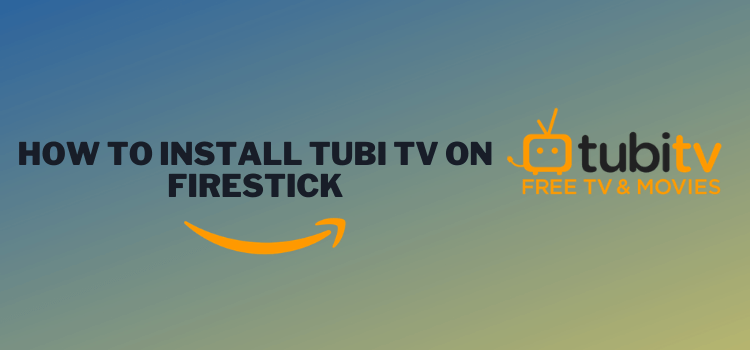 This is a step-by-step guide on how to install the Tubi TV on FireStick, Fire TV & Fire TV Cube.
Tubi TV is a free but ad-supported app that includes a huge collection of movies, TV series, and other entertainments to choose from. It is user-friendly and easy to navigate.
It's not even necessary to sign up with the service and it's only needed to save your watchlist and to keep track of what you've watched already.
Tubi TV is available both on Amazon App Store as well as Google Play Store, making it compatible with several devices.
2 Ways to Watch Tubi TV on Firestick
I have mentioned two methods to watch Tubi TV on Firestick, one is for US Citizens and other one is for those who are outside the US. These methods are:
Some of the Tubi TV content is only available in the United States for free due to copyright issues. To unlock all of its content, it is strictly advised that you use a VPN on your FireStick device.
Our Recommended VPN – ExpressVPN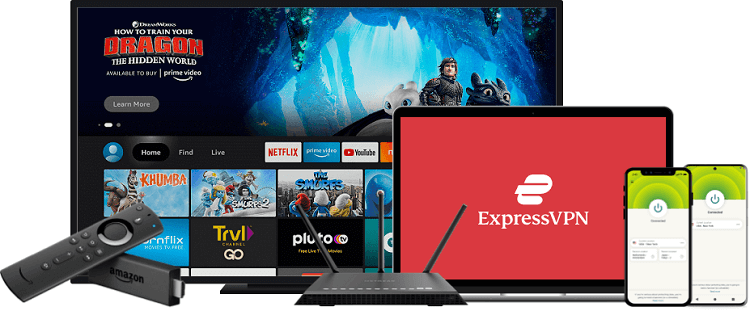 ExpressVPN is our recommended choice because it completely hides your IP address and keeps your online identity anonymous while you watch exclusive content on Tubi TV.
Get ExpressVPN today to enjoy 3 extra months free. It also offers a 30-day money-back guarantee policy that allows you to access all features risk-free for 30 days
Watch Tubi TV on Firestick using Silk Browser
This is the method which involves the use of the Internet Browser through which you can visit the official website of Tubi TV.
Keep in mind, that Tubi TV is only available in the US, so install and use ExpressVPN to bypasss the geo-restriction and access the content of Tubi TV outside the US as well.
Follow the steps below:
Step 1: Open Firestick Home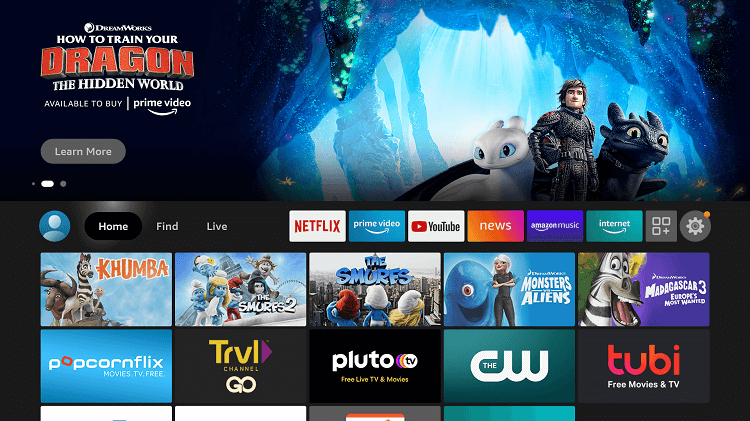 Step 2: Select the Find menu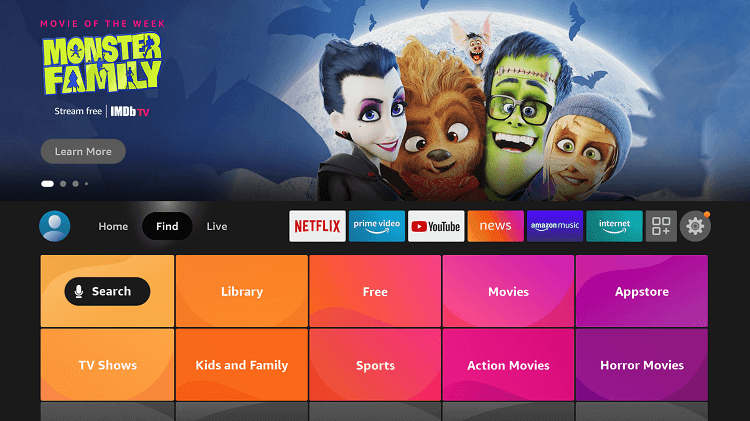 Step 3: Click on the Search option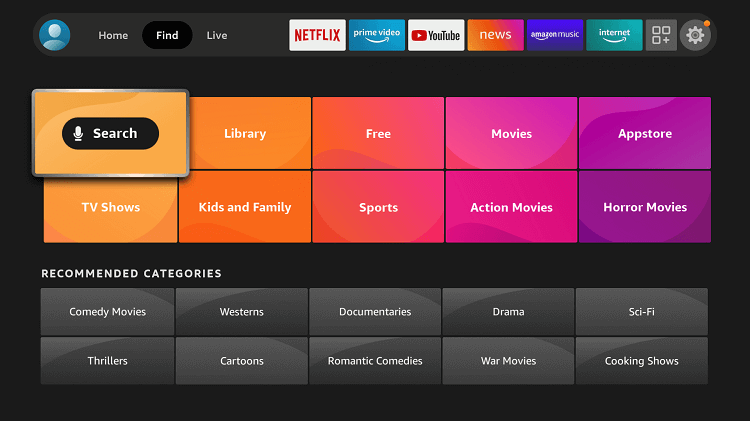 Step 4: Type "Internet Browser" and select it from the list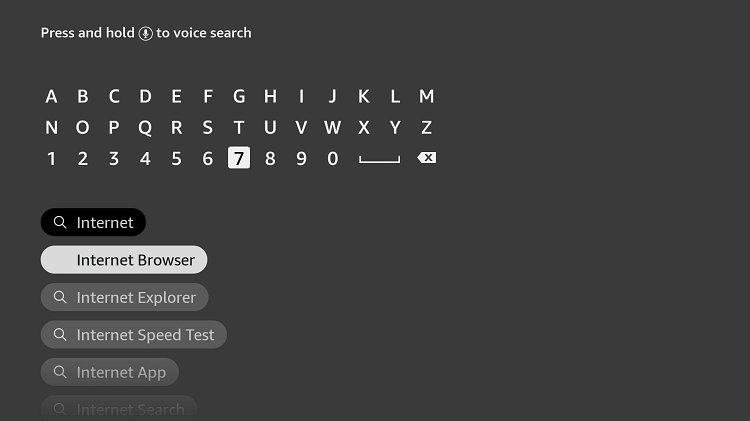 Step 5: Select the Internet icon when the below screen appears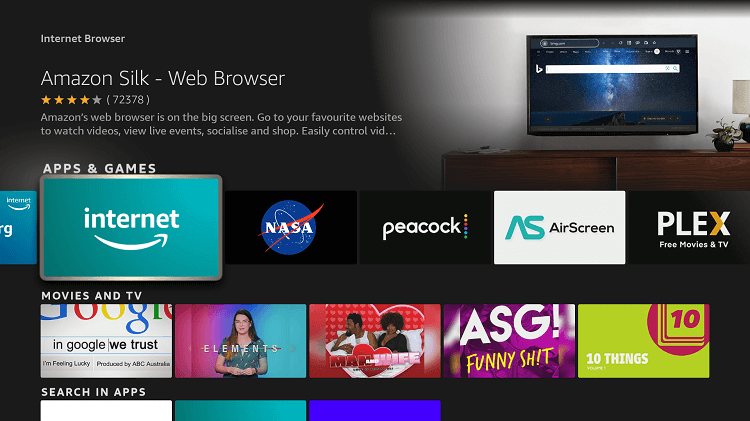 Step 6: Click on "Download" and wait for the app to install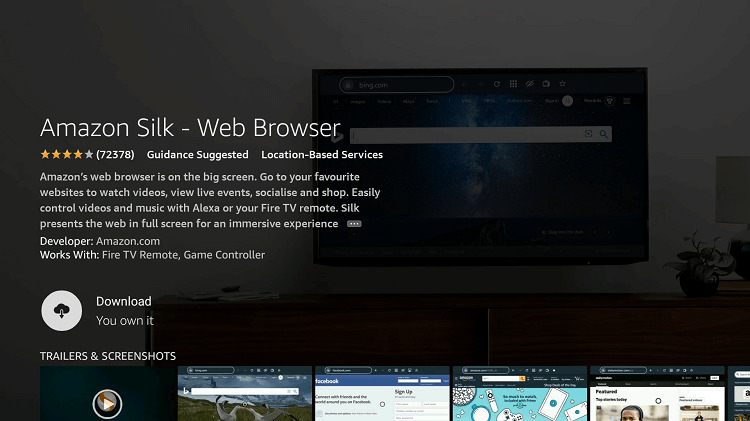 Step 7: Wait until the download is completed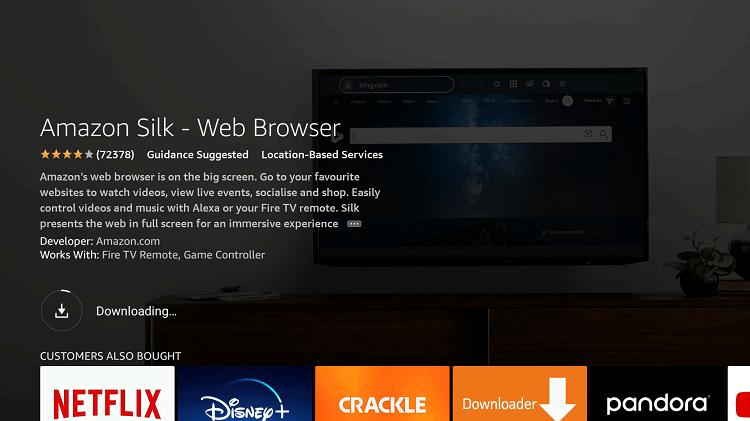 Step 8: Select Open to access the installed browser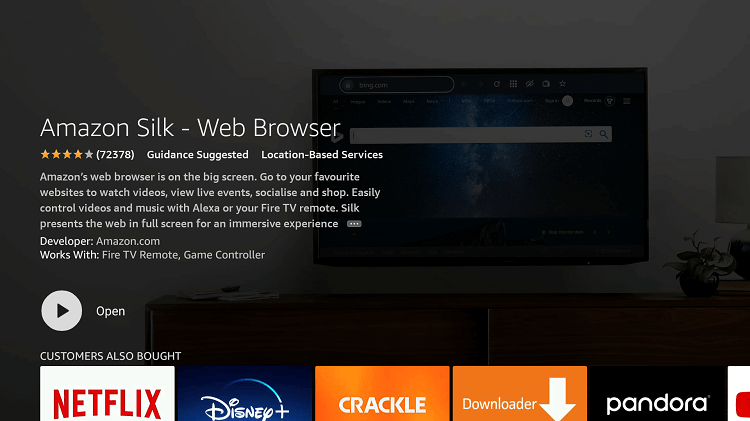 Step 9: Once the browser opens, click on Accept Terms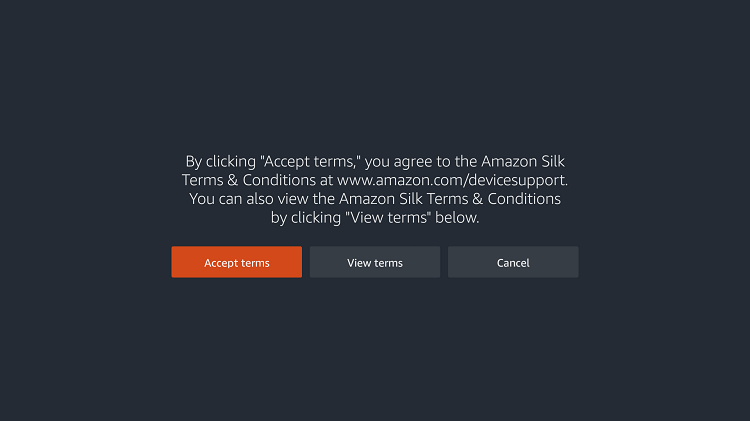 Step 10: By default Bing.com tab would be open
Step 11: Type on the URL section https://tubitv.com/home and click GO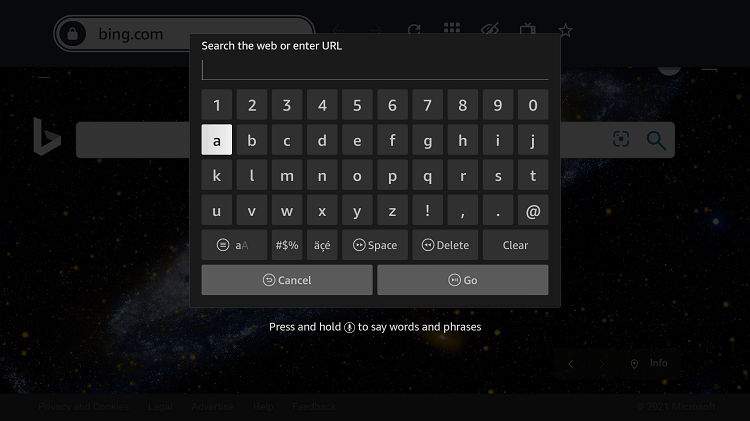 Step 12: This is the interface of the Official Tubi TV Website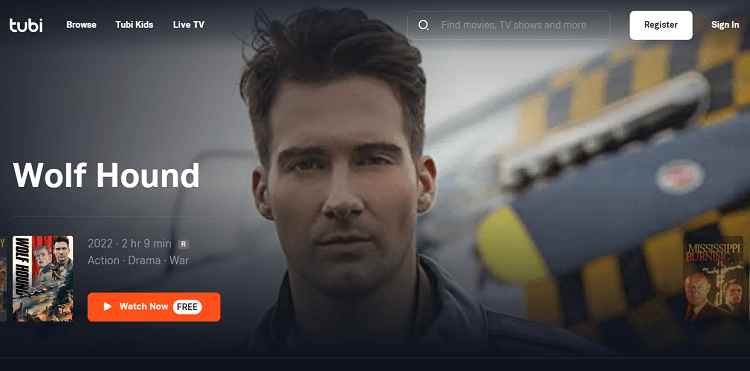 Step 13: Choose whatever you wish to watch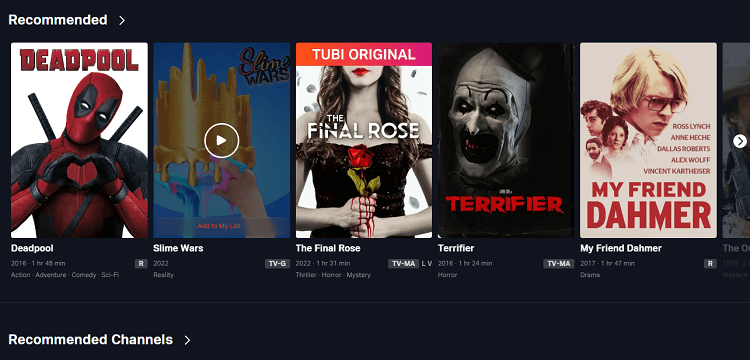 Step 14: Click Play and start streaming for free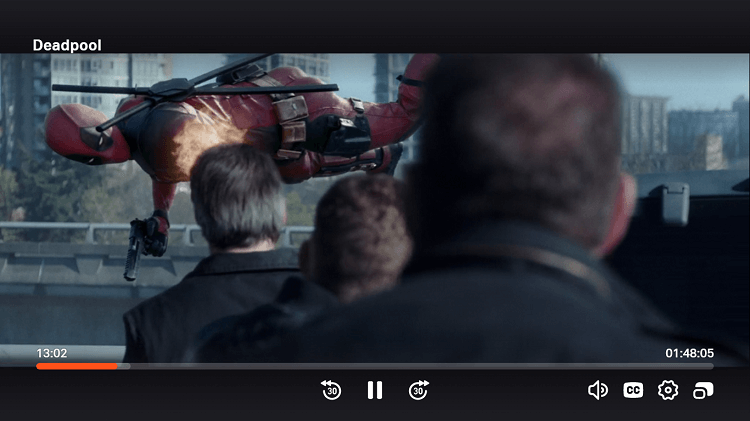 Watch Tubi TV on Firestick using Amazon App Store
Luckily, Tubi TV is available on the Amazon App store, therefore you can download and install it without the hassle of installing a third-party downloader.
Without further ado, let's get started on the steps on how to download it.
Step 1: Go to your Firestick Home Screen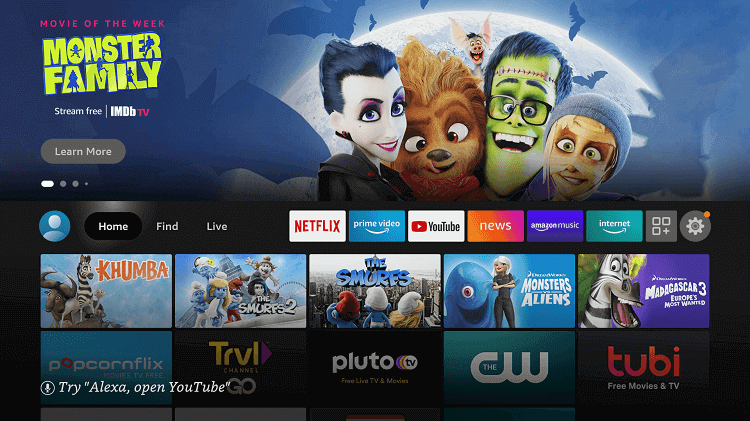 Step 2: Click on the Find tab and then Click on Search Icon
Step 3: Type "Tubi TV" and press search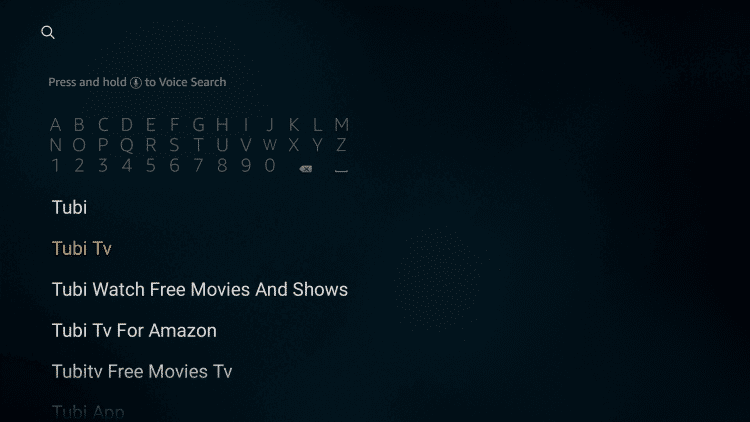 Step 4: Select the option of Tubi TV from the list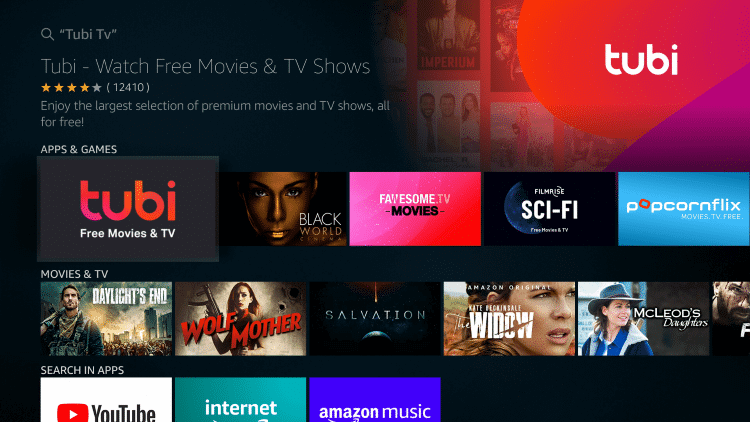 Step 5: Click on Get/Download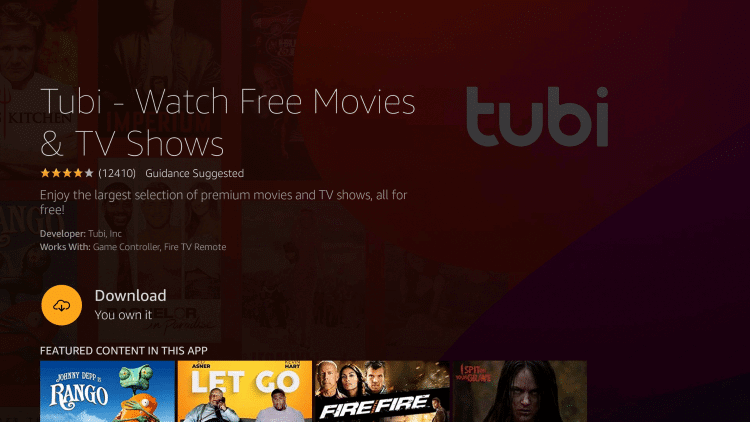 Step 6: Wait for it to download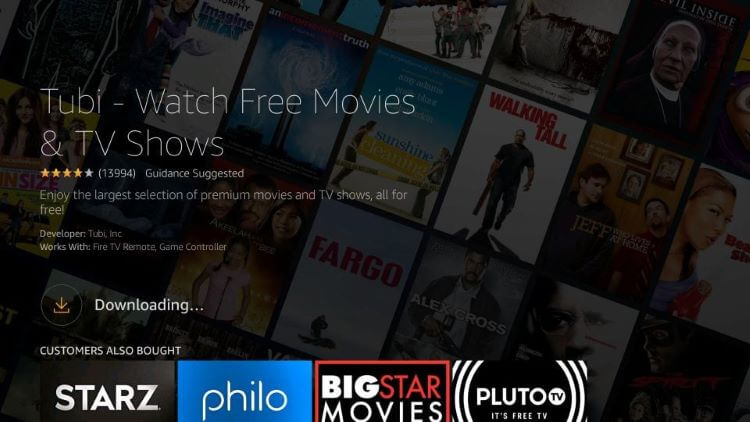 Step 7: Click on Open if you wish to start using Tubi TV right away as it is successfully installed on your Firestick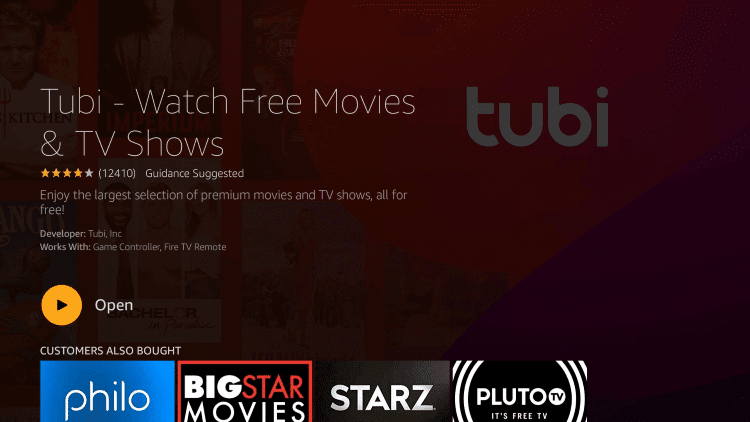 Sign Up For an Account on Tubi TV
After installing the Tubi TV you can jump right in if you have an account on it. If not, then you need to make an account on Tubi TV to fully unlock the entertainment doors.
Below is mentioned all that you need to do.
Step 1: Launch the Tubi TV App and click on Search and More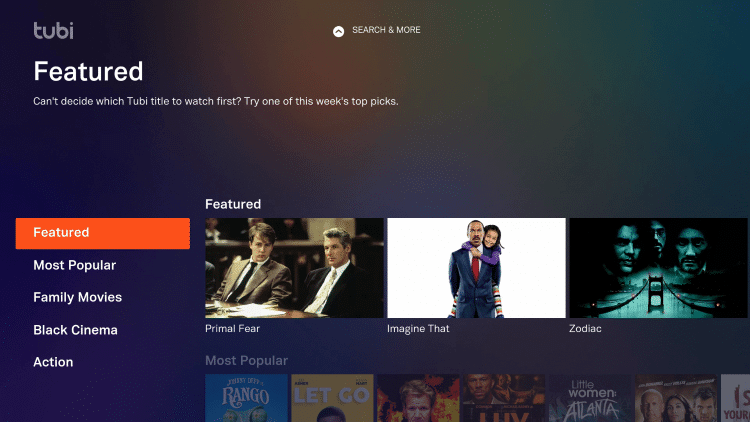 Step 2: Click on Sign In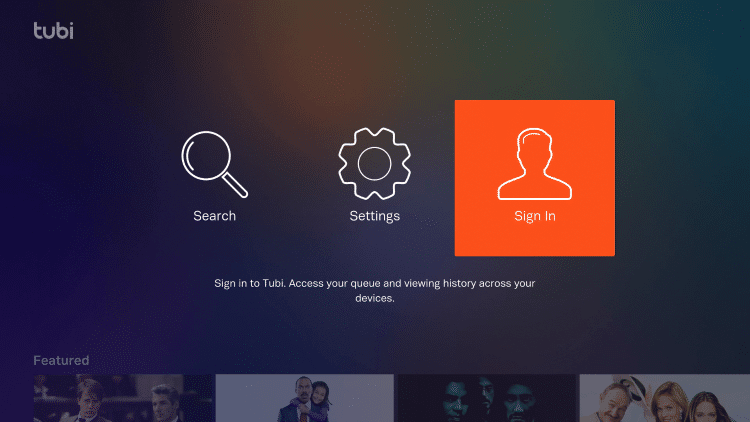 Step 3: A code will be provided to be entered on another device, i.e. your laptop or smartphone, or tablet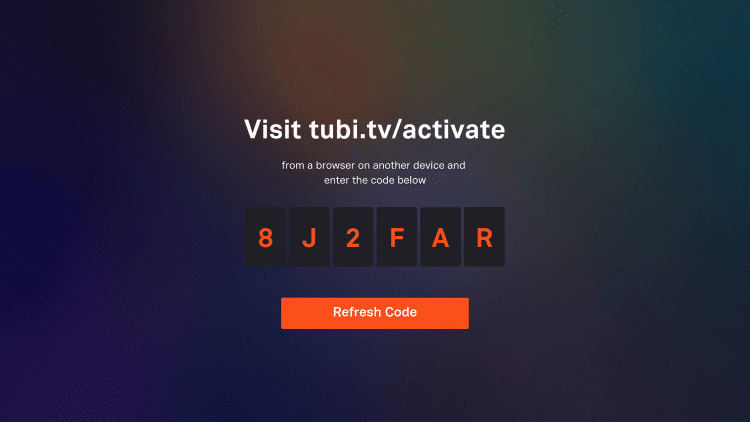 Step 4: On the browser opened on your other device, type in tubitv.com/activate and click on Register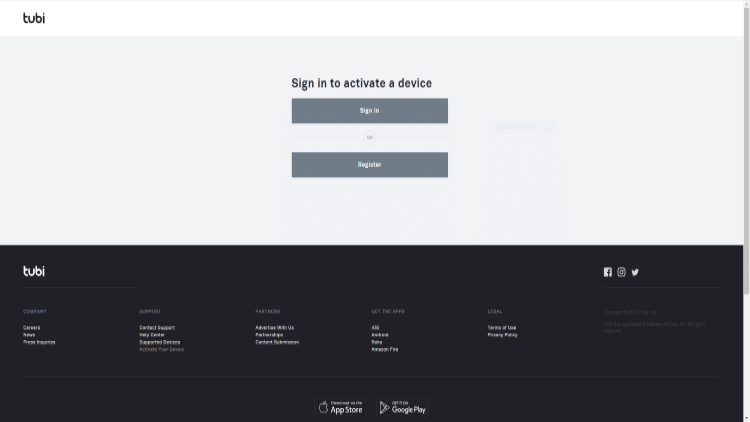 Step 5: Fill in the required information and click Register
Step 6: Enter the previously provided code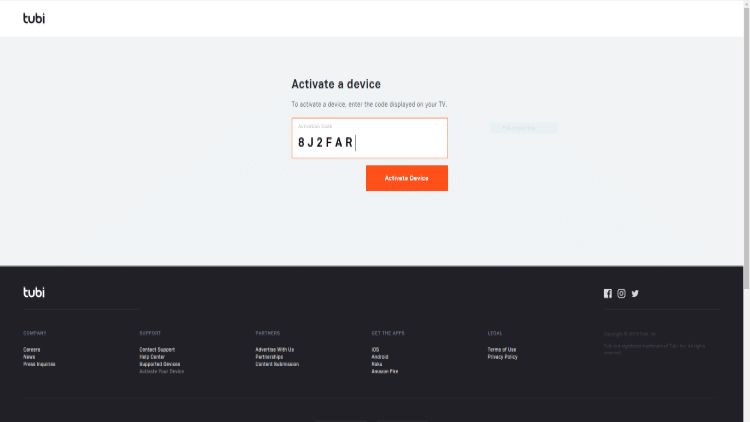 Step 7: Click on Activate Device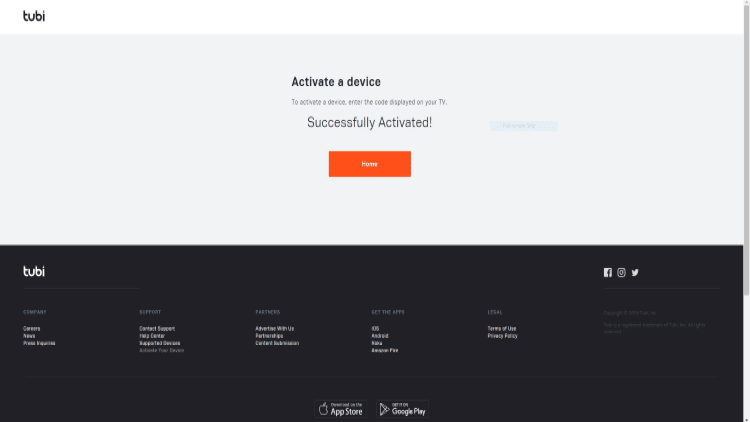 And that is it! You are now registered on the Tubi TV app
How to Access and Use Tubi TV on FireStick
After installing the Tubi TV app on your Firestick, you can move it so that you can access it from the home screen.
Just follow the few simple steps below:
Step 1: Press the Home button on your FireStick remote for 5 seconds and click on Apps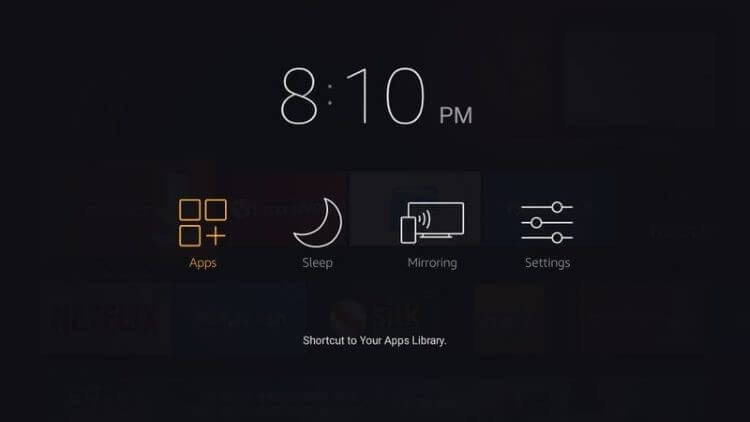 Step 2: Click on the Tubi TV icon to launch the application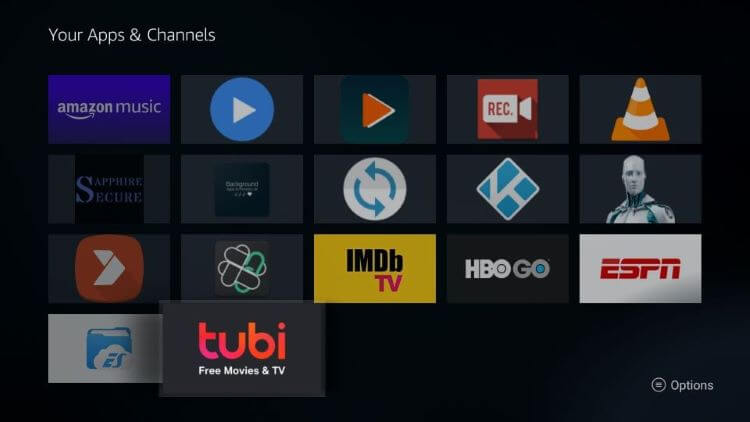 Step 3: This is the interface of Tubi TV and on the left side you will find the Menu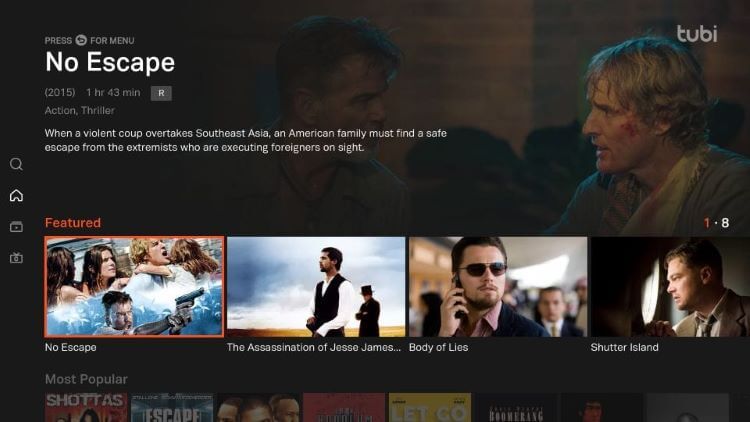 Step 4: Click on Categories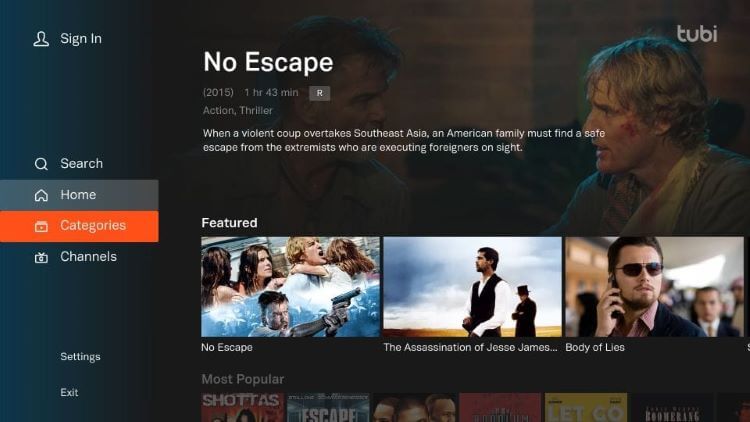 Step 5: A list of categories will be displayed on the screen so choose any one of them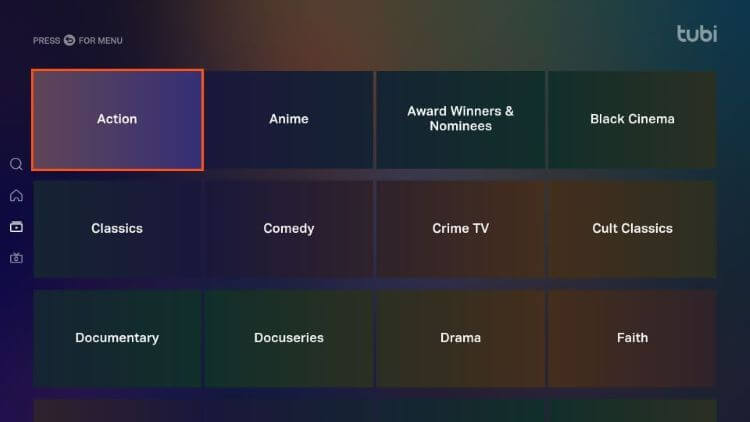 Step 6: Press the back button on your FireStick remote for the menu to appear and click on Channels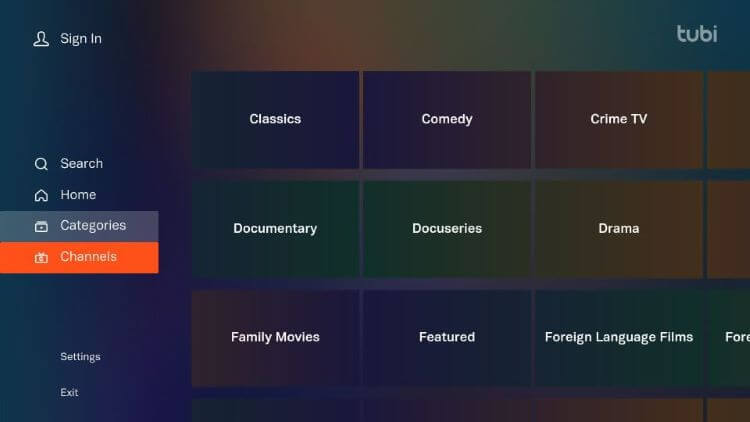 Step 7: A list of free Channels available on Tubi TV will appear so choose any one them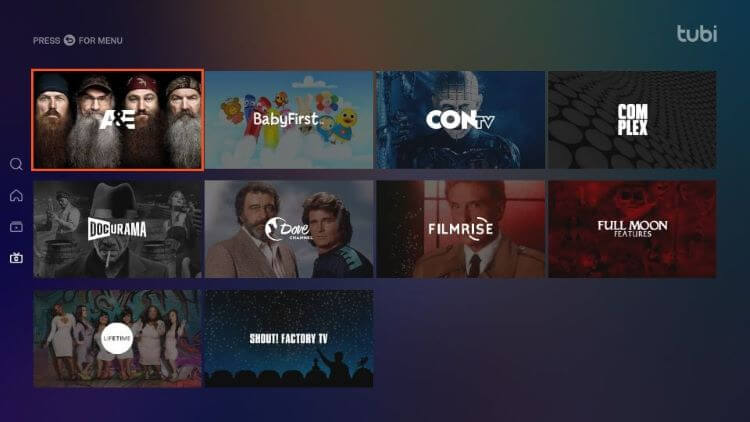 Step 8: Select a movie you wish to watch and hit Play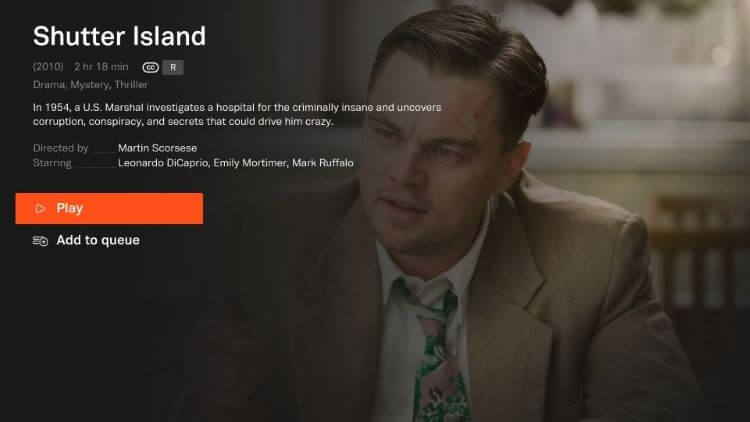 Step 9: You will be able to stream it without a problem!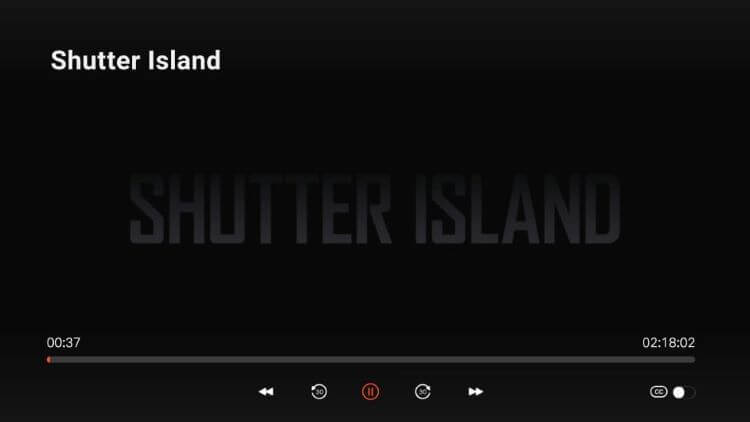 Note: If you wish to have quick access to the movie or TV show click on Add to Queue
Step 10: Select Settings to explore other menu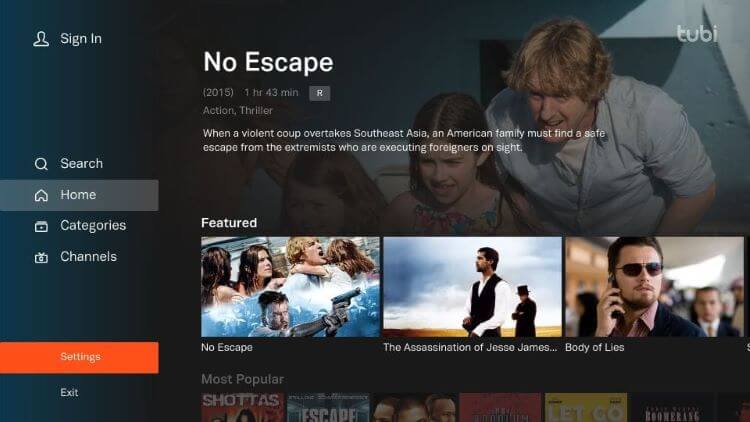 Step 11: Select any from the following options to explore the settings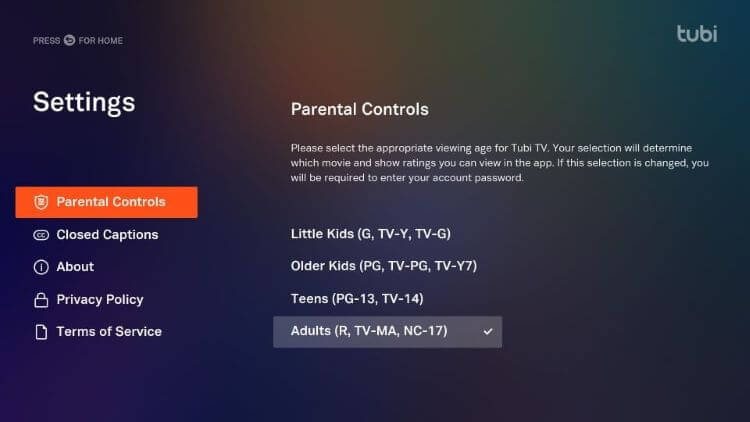 Tubi TV Alternatives
Here are some of the alternatives for Tubi TV that are also free to stream and are ad-supported:
There are other great FireStick apps that you would want to install right now for quality content. Also, be sure to use a VPN that works with FireStick to unblock geo-restrictions.
FAQs – Tubi Tv
Can you download Tubi on Smart TV?
Yes, you can download the Tubi TV app for free on Smart TV as well as on Android, Roku, iOS, Apple TV, most of the Smart TVs, PlayStation, Amazon Fire TV, Firestick, Xbox, and the web.
Is Tubi owned by Amazon?
No, Tubi TV is owned by Fox Corporation.
The End!
Tubi TV is a free app that helps you watch movies and TV shows without any subscription fee. It will feature ads though because that's how they earn money.
The Tubi TV app is a great option for those who love to watch nonstop TV shows and movies. It allows you to stream them online or download them at your ease.
Just make sure to use ExpressVPN as the service is US limited so it will help you to bypass the geo-block and access Tubi TV on Firestick