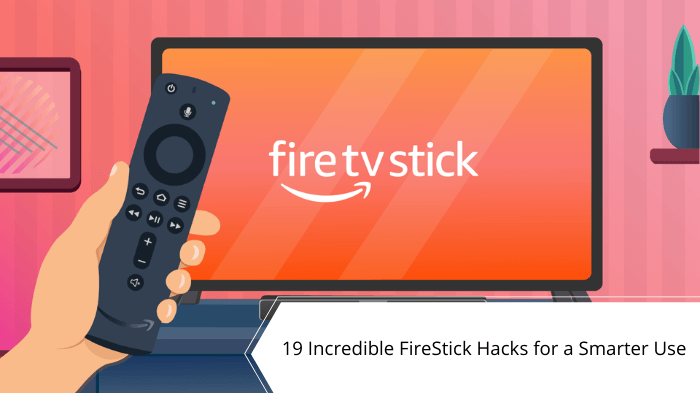 You probably have an Amazon Fire TV Stick device and you must have used it several times, but there are a few hacks that I'm about to tell you that will enhance FireStick's performance and will convert it into an entertainment media hub.
By tweaking these little things on your Fire TV Stick, you'll be able to connect Bluetooth to your device, browse the internet as you do on your computer, or never find a need to buy a new FireStick remote.

Here are 20 of the most practical FireStick hacks you'll wish you knew sooner…
1/20 Easy Jailbreaking of Fire TV Stick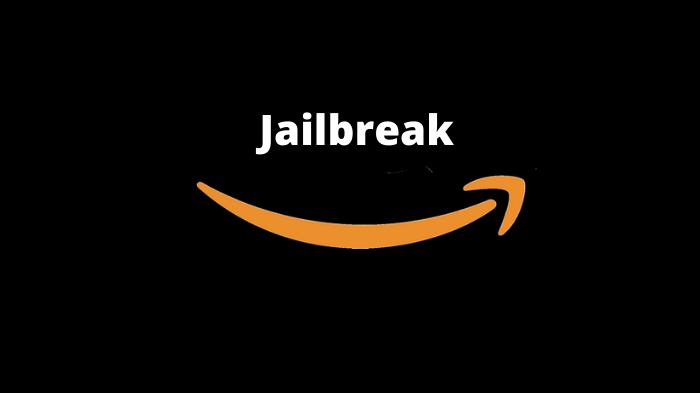 Most people assume that jailbreaking a FireStick device is a hectic thing. Many websites have been earning millions by selling a Jailbreak FireStick that has tons of apps already installed. Trust me, that's not a big thing!
You just need to Turn OFF the app from unknown sources so you could install third-party apps. Here's how to do it:
Open FireStick Home
Go to Settings
Click on My Fire TV or Device
Select Developer Option
Now Turn OFF Apps from Unknown Sources
Once done, you can easily install some best FireStick apps with ease.
2/20 Download Third-Party Apps with Downloader App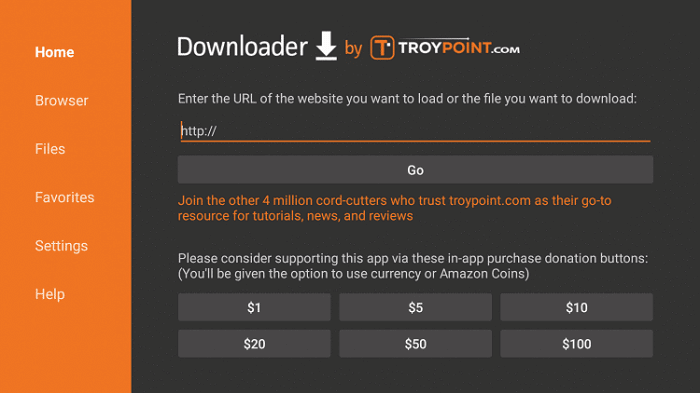 Downloader app is the best thing you will ever need when using a FireStick device. This app will let you install those apps that are not available on the Amazon Store.
With a URL link of that particular app, you can even download an APK. There are tons of FireStick channels and apps that stream free Movies and TV Shows that can be downloaded via the Downloader app.
On FireStick Home menu click the Search icon
Type Downloader
Click on the search result that appears
Press Download
Click open once downloaded
Enter the APK URL and you're ready to install any third-party app
3/20 Control your FireStick with Amazon Fire TV App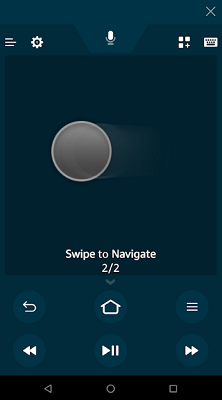 Amazon Fire TV is the official app that you can download from Play Store that gives you the ability to navigate your FireStick device.
You can use it as a keyboard and voice search. It serves as a replacement remote for your original Fire TV Stick remote. If you have lost your remote and couldn't find it, then you probably want to download this now.
Open Play Store on your Android Phone
Search for Amazon Fire TV Remote
Click Download
Open the app once installed
Click Setup Fire TV Recast
4/20 Mirror your Android/iOS Phone and Windows/Mac computer on FireStick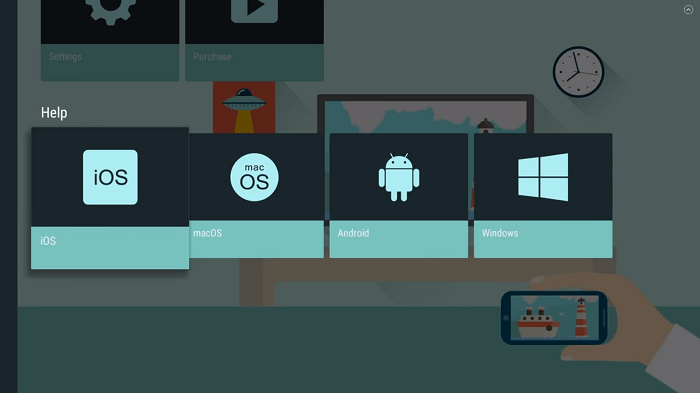 There is an app called Air Screen on Amazon App Store that mirrors the screen on your Android, Mac, iPhone, and Windows computers.
This FireStick hack is useful when you want to display something from these devices onto the Amazon Fire TV Stick device.
Let's see how to install this app:
Open FireStick Home
Go to Search option at the top menu
Type 'Air Screen' and click on the search result that appears
Just click on the app that appears on your Fire Stick screen below
Click Get or Download
Open the app once downloaded
On the app menu, click on Help and select the desired device you want to connect
5/20 Hide your IP Address for Safe and Private Streaming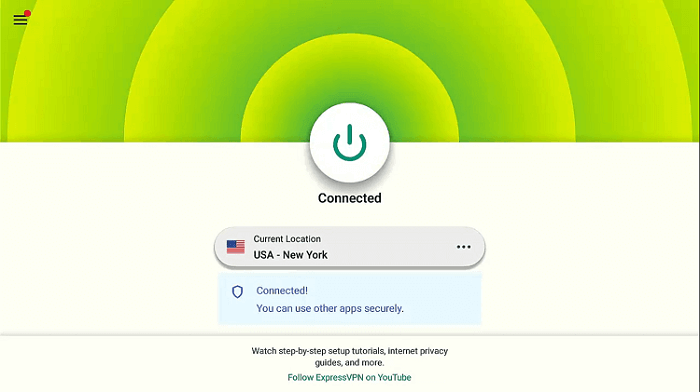 If you do not want anyone seeing what you are streaming on FireStick device, you better get a Virtual Private Network.
A VPN will hide your original IP address and keep your internet traffic protected at all times. Our recommended best VPN that works with FireStick is ExpressVPN. Get ExpressVPN Free Trial on FireStick for 7-days. To install a VPN, you should do the following:
Go to the Find option
Select the Search icon
Type 'ExpressVPN' and click on the search result that appears
Press the download button
Open the app
Enter Username and Password
Connect to any country server
Start streaming anything privately
Read: How to install and use ExpressVPN on FireStick
6/20 Make Fire TV Stick device an entertainment media hub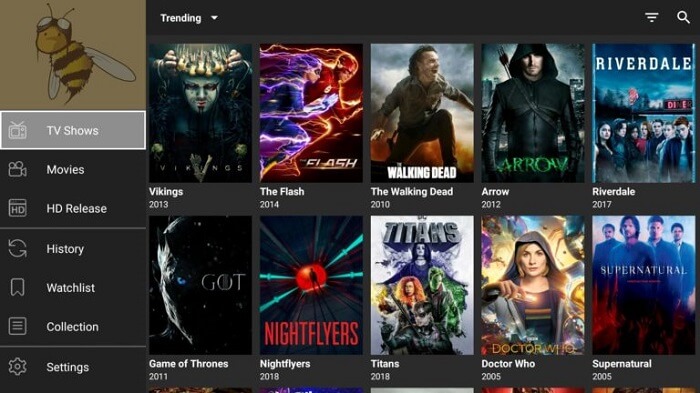 If you don't like to spend a lot on cable and want to switch to a free-of-cost way to watch movies and TV Shows, you should install Cinema HD or BeeTV app on your FireStick. They both offer recent movies that are even available in theatres.
It will stream HD content with limited or no buffering at all. We have provided their installation method in our guide.
7/20 Turning Off FireStick Without Turning Off TV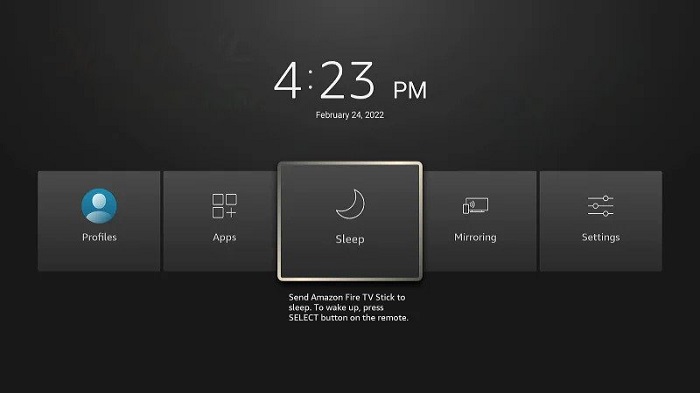 If you want to switch to your TV and want to turn off your FireStick at the same time, then you need to follow these steps:
Press and hold the Home button for 5-8 seconds
A menu will come on your screen i.e. 'Sleep' choose that
8/20 Stop auto-play Amazon Prime videos on Fire TV Stick Home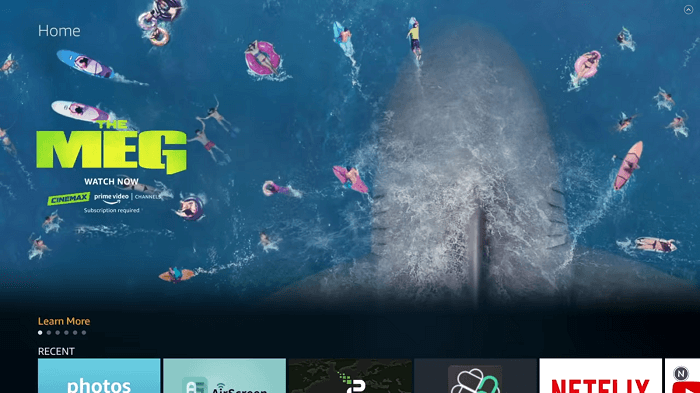 On your FireStick Home, you must have seen Prime Video advertisements that run at the top. Every time you hover over it, it starts playing the trailer.
Whenever you always run at it, this becomes a quite frustrating task. To prevent the video from auto-playing itself, just do this:
Go to Settings
Click on Preferences
Select Featured Content
Turn OFF Allow Video Autoplay and Allow Audio Autoplay
9/20 How to change date and time on FireStick
Even though it's not a big deal to know the date and time on your FireStick device, but in any case, if you need to keep track of time on your device, you need to do this:
Go to Settings
Click on Preferences
Select Time Zone
Select your region and it will automatically set your current time and date
10/20 How to Turn OFF the clicking sound on Fire TV Stick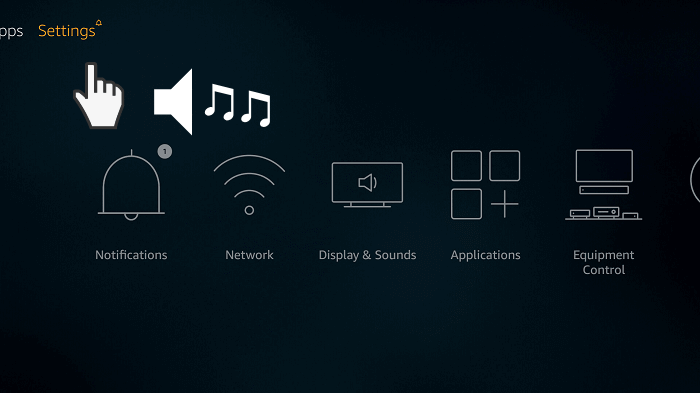 The clicking sound on your FireStick device feels good in daytime, but at night when you don't want anyone to wakeup, it might feel a bit frustrating.
To Turn OFF the FireStick display sound, just follow these instructions:
Go to Settings
Then click on Display and Sound
Select Audio
Turn OFF Navigation Sounds
11/20 Use a Bluetooth Device on FireStick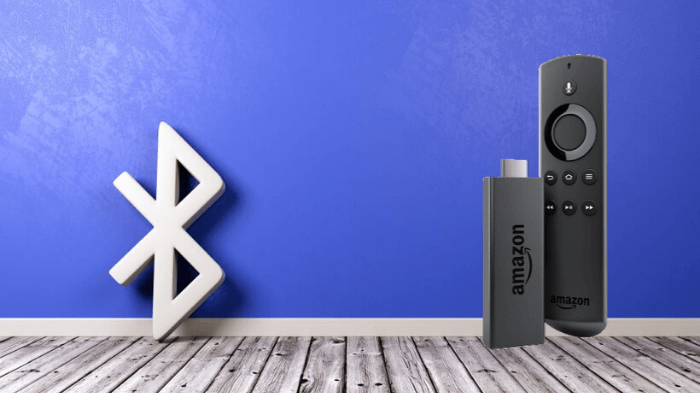 This FireStick tip is a pretty obvious one but many people either do not know how to use it or don't use it. With this hack, you can connect to wireless headphones, wireless keyboards, game controllers, and more.
If anybody in the room is bothered by the volume, then hooking up with a wireless headphone is a good choice.
Head over to Settings
Go to Controllers and Bluetooth Settings
Click on Other Bluetooth devices
Add your device
12/20 Customize Screensaver on Fire TV Stick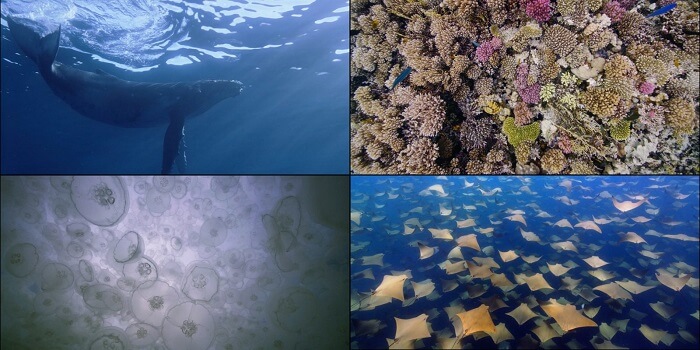 This FireStick hack is pretty easy to do, but of course, we never knew that before. Generally, after 2 minutes of inactivity, FireStick will start showing a screensaver that has random images.
You can add your own family images or custom photos to make your Fire TV Stick device look a little better.
Here's how to do it:
First, you need to install the Amazon Photos app on your mobile phone (from Play Store)
Sign In with your Amazon account
Click Back up Photos and Videos from the app (up to 5 GB storage is free)
Once done, open your FireStick Home and go to the Amazon Photos app (built-in on FireStick)
On the top menu of this app, go to Folders
You will find your pictures available in this folder click on that
Click any picture and press the 3 horizontal-line type button on your FireStick remote
Select 'Set as Screensaver'
13/20 Add a USB Port to your FireStick Device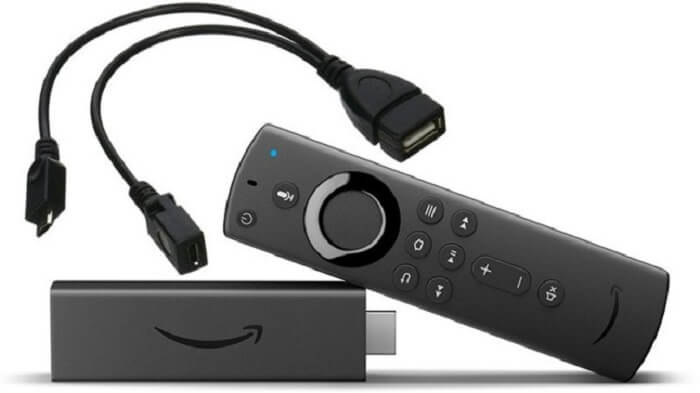 This FireStick hack works for those who want to attach a USB port or a hard drive to their FireStick device. By default, your FireStick has one little plug on it for power. You will have two options. You can either get a cable or an adapter.
The adapter has a USB port where you can attach either a USB, Hard Drives, or SD Card. The good thing is, it doesn't have any wires hanging as we have it in a cable.
If you want to access the USB or hard drive files on your FireStick, you will need an ES File Explorer app that is easily available on Amazon App Store.
14/20 Check how much storage you have left on FireStick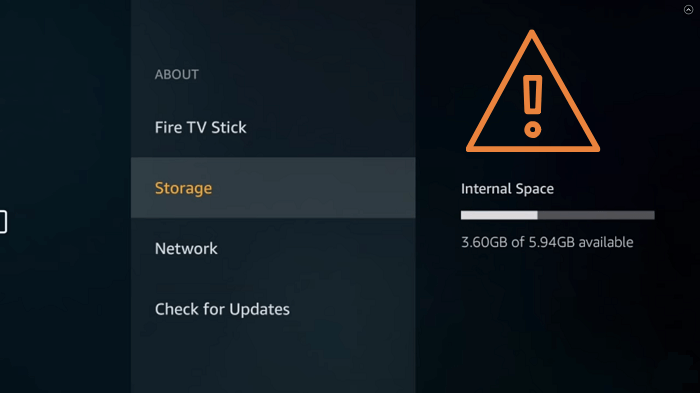 This is one of the basic FireStick tips that people don't normally know about. If you know how much storage you are left with, you can probably delete some old stuff before downloading anything new.
This hack will also help your device run faster and smoother. Follow these steps to check how much storage you have left.
Go to Settings
Click on My Fire TV
Click on About
Then select Storage
On the right side, you will see the actual storage
15/20 Use 'Magnifier' to enlarge pictures or words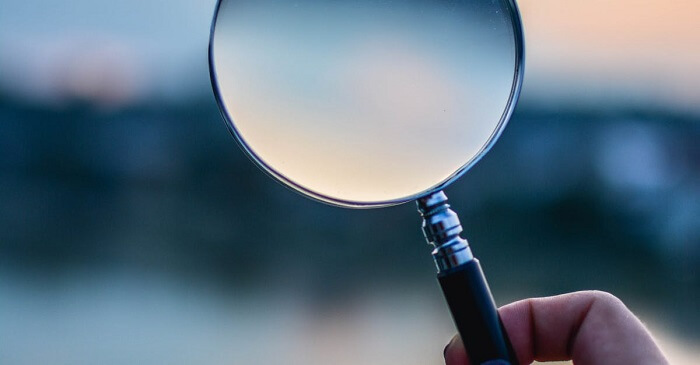 If you find some words hard to read or you need to zoom in on any picture, you would want to need a magnifier that is built-in on your Fire TV Stick.
This mostly happens when you browse the internet and couldn't read some words. For that, you need to do the following.
Click on Settings
Go to Accessibility
Turn ON Screen Magnifier
A menu will appear that gives you instructions on how to Zoom-in and Zoom-out the contents
16/20 Closeout the apps you are using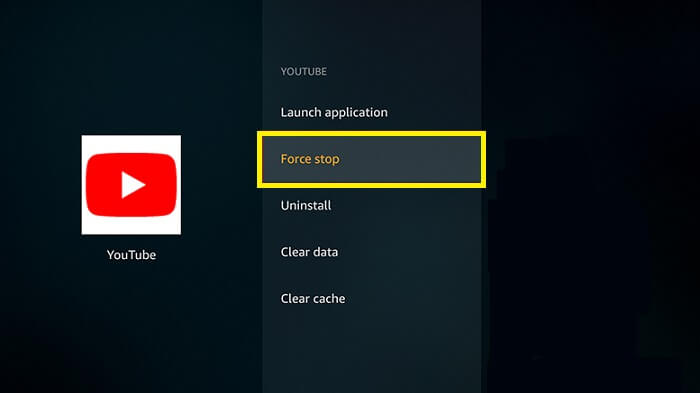 Whenever you try to close the app on FireStick, you normally would click on the Home button on the remote that will bring you to FireStick Home.
But what we don't know is, the app is still running and slowing down your device speed. There is no obvious way to close these apps so you probably won't know it but there is one way. Follow these steps.
Go to Settings
Then Applications
Click on Manage Installed Applications
From here, pick the app that you want to close
Then select Force Stop
17/20 Browse the internet on your FireStick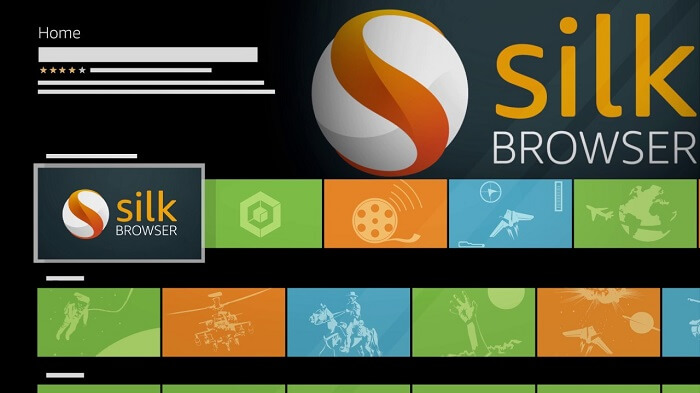 This is also one of the obvious FireStick hacks that you can use to browse the internet on your device. The most efficient and in-built browser that you can download is the Silk Browser.
Here is how you can download this browser:
Go to the Search bar
Type Silk Browser
The result will appear, so click on the Internet
Download and open the app
A bar will appear where you can search the website
18/20 Run Updates for your FireStick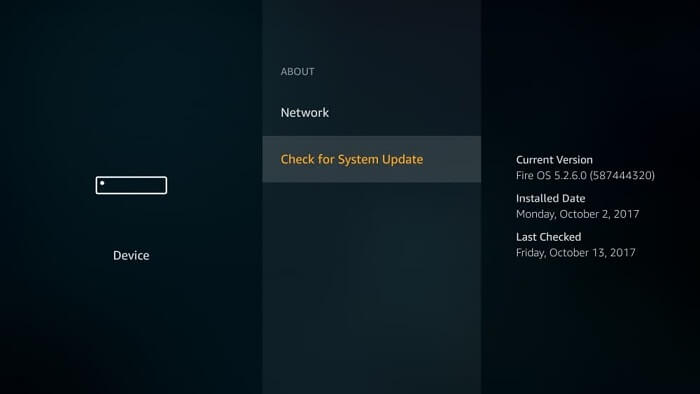 Amazon releases software updates that you can easily download it on your FireStick device. You might be struggling with a problem that can only be fixed with the new Amazon update.
To do that, you need to follow some basic steps or you can look up our guide on how to update FireStick.
Click on Settings
Go to My Fire TV
Select About
Then click on Check for Updates
You will know about the current version and the latest version
If its written 'You Fire TV is up to date' then you don't need to update your device.
19/20 Check if your FireStick Remote batteries are dying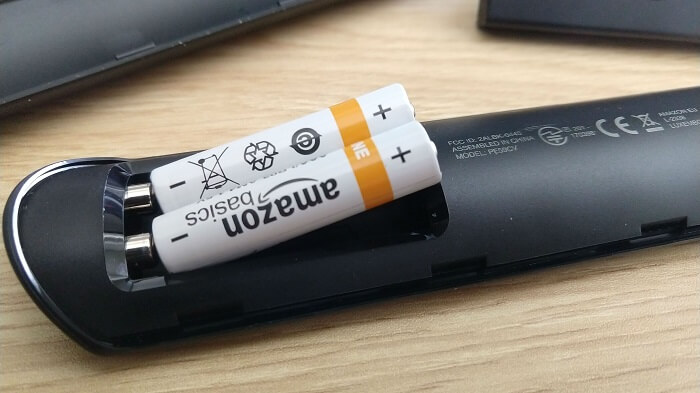 If you're curious to know your remote batteries strength, you should follow these steps:
Go to Settings on your FireStick device
Click on Controllers and Bluetooth Devices
Now select Amazon Fire TV Remotes
On the right side, you can see your battery strength
20/20 Prevent Amazon from tracking your Activity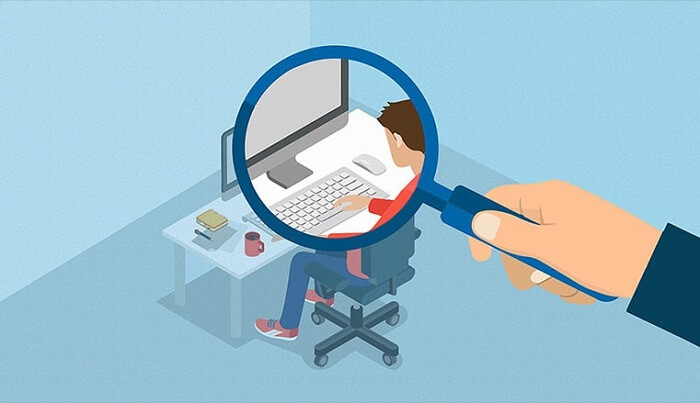 Your Amazon FireStick device is constantly monitoring your activity and everything you do over the device. Even if you get a VPN, the device would constantly track your activity if you do not Turn OFF from its privacy settings.
These settings are Turned ON by default. You need to do the following:
Open FireStick Home > Go to Settings
Click on Preferences
Select Privacy Settings
Turn OFF 3 settings i.e.

Device Usage Data
Collect App Usage Data
Interest-based Ads
Key Takeaways
There you go, 20 incredible FireStick hacks that will make your device much powerful than it was before. Let me know in the comment section as to which Fire tv Stick hack you liked more.
If you know any more hacks, feel free to share them with us and we'll include them in our list.