Ever wondered how small devices have shaped our lives for the better? FireStick device may be small, but you can make this device as an ultimate home entertainment choice. Amazon FireStick device will bring you over 4,000 channels, apps, and games, including Movies and TV Series. You can get the latest content from Netflix, Hulu, HBO, and more.
Apart from the features listed above, there is more to the device than it seems. Our list of FireStick Hacks mentioned below will allow you to watch the latest media content for Free, manage your daily activities, and adding cool stuff on your FireStick device. So, read on and see which of the below outlined hacks benefits you the most.
To protect your FireStick device from the prying eyes of hackers, government, and ISPs, you need a VPN. We recommend that you get SurfShark to stay protected online. 
24 Hours Live Stream of Anything with Fire Stick
Once you have installed Kodi software on Fire Stick, you can watch movies, TV shows, live IPTV and so much more on Fire Stick. It brings a constant video experience by installing some of the popular Kodi add-ons on Fire Stick. Learn how to install Kodi on Fire Stick
Use Every Android App on Fire Stick
Through a process called 'Sideloading' you can install Android apps on your Fire Stick device. Officially, you are not meant to download Android apps, Fire Stick doesn't give you that feature. There is a simple process to sideload Android apps which is currently the most incredible Fire Stick hacks you can perform.
How to Guide for Sideloading Apps
Open Fire Stick Home > Go to Settings
Now go to System > Select Developer Options > Turn ON or Enable both ADB Debugging and Apps from Unknown Sources
Now go to Fire Stick Home and search for 'Downloader' in the search area
Install the Downloader App from Amazon Store > Open Downloader App
Enter the APK file link you want to install and tap on Download button
Once the download finishes it will further ask either you want to install the application or cancel it. Press Install
When Apps URL is Unknown:
Open Downloader App
Enter the website URL where app that you want to install is located
For example: If you want to install Kodi, you might want to type Kodi website URL i.e. Kodi.tv
Now Navigate the page and find the app, and install.
Monitor your Home with Fire Stick
The only thing that is required to monitor home surveillance using Fire Stick is the use of IP Camera. This camera will broadcast the images or videos to a Wi-Fi network. So, the other thing you need to do is load IPCam viewer app on your Fire Stick. In this way, you can view your IPCam. It is without a doubt a great Fire TV Stick hack that you all must try.
How to Guide for Downloading IPCam Viewer App
Go to Amazon App Store to install IP Cam Viewer App
Open the app once it is installed > In front of your screen you will find 2 demo cameras, delete those cameras
Click on an icon placed on the bottom right corner, a menu screen will pop-up
Select Manage Cameras > It will again show you 2 demo cameras, select edit and delete them again
Now you can 'Add Camera' > Select Add Camera option in the bottom right corner and select the type of camera i.e. Generic RTSP over HTTP, Generic RTSP over TCP, Generic RTSP over UDP.
Now type this URL in the URL section: rtsp://70.145.64.77:1024/user=admin&password=&channel=1&stream=1.sdp? (Note: Make sure you replace the IP address with that your own.
You can find your IP address from ipchicken.com
If you have set up an ID and Password, then it will ask its information
Repeat the process to add another camera.
Stream Media Library using Plex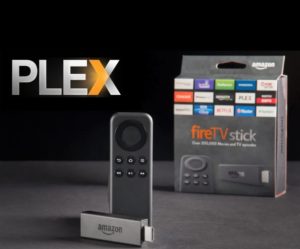 If you have been collecting movies in your external hard drive for years, you had better get over it. You can stream everything when you have installed Plex app on Fire Stick. Watch HD movies, TV shows, live sports, and everything for free.
How to Guide for Install Plex on Fire Stick
Search for the Plex App on Amazon Store and click on Download to start downloading the Plex App
Open Plex > It will ask you to adjust the display, so click Accept
Login or Sign up to Plex > A pin will be shown on your screen. Enter this pin Here to link your account to the Plex Client.
Now you will re-directed to the main page of Plex where you can watch movies and TV shows by installing channels from its list.
Watch Media Content on Fire Stick via Computer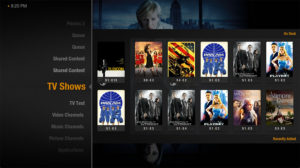 If your Fire Stick device is new and doesn't have any media content, you can still connect your device to a computer. Fire Stick can easily broadcast the content that you have on your computer through Plex Media Server.
It is a great Fire Stick hack where you need to follow few easy steps:
Install Plex software on a computer
Add the media content (Channels or video files) to Plex
Download the Plex app on Fire Stick
Open your computer as it will become your server
Now play the media files on Fire Stick that were downloaded in computer
Turning your Phone into Fire Stick Remote
Who would want to waste $30 on a Fire Stick Voice Remote when you can get it done for free? Remote controls could be a pain in your butt. You could break it, lose it, and we're not even mentioning the wormhole in your couch. But with this Fire Stick hack you can save money going down the drain.
Here is what you need to do:
Download the Fire Stick/ Fire TV app on your phone
This app will act as a Voice Remote Substitute
Connect your phone to a Wi-Fi same as your Fire Stick device
Enter the 4-digit code which will appear on your screen
Now use the voice feature or a screen keyboard to control Fire Stick
Save cash
Start Streaming Video Content from your Smartphone and Fire Tablet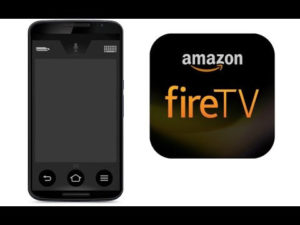 Do you still think Apple TV and Chromecast would be the only streamers to beam the content from your Android phone to an HDTV? Fire Stick and Fire TV devices support Miracast, which means it lets users to share their media on smartphone and through multiple screens.
There is one way you could do that. You need to connect your Android phone or Fire table to the same Wi-Fi- network where your Fire Stick device is connected. From here onwards, you need to click on Settings > Display and Sound > Enable Display Mirroring. Afterwards, you need to hold down the Home button > click on Mirroring > Then Connect to a compatible device.
Use Fire Stick as a Thumb Drive/ USB Drive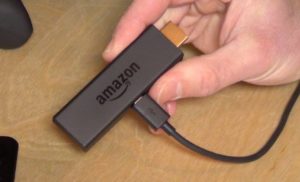 You probably must have some unusable internal memory within Fire Stick. You can make your Fire Stick a thumb drive by installing HD movies. So when your friends have a hangout, bring your Fire Stick with you and enjoy all the fun with this Fire Stick hack. Don't trouble yourself with any P.O.S streaming device or hard drives. Just plug your Fire Stick to TV.
Playing Android Games on your Fire Stick is Now Possible
Google Play Store is overflowing with games and you need to be out there to enjoy the fun. You'll be surprised to know some of the games work extraordinarily well in Fire Stick. But if you're really into games and enhance your experience, you can buy yourself a OUYA Bluetooth controller.
How to Guide for Installing and Playing Android Games on Fire Stick
Open your computer > Go to Google Play Store and search for App2Fire > Download this app
Now open Fire Stick device > Go to Settings > System > Developer Option > Turn ON ADB Debugging and Apps from Unknown Source
Now hit the back button > Click on About > Go to Networks > Note down your IP address
Once the App2Fire is installed, click on the Setup option on the Google Play Store > It will ask for your IP address, so type your IP address and hit the save button
Now the app will be connected to your Fire Stick device
In another tab, search for the APK file of the game you need to download and save it on your computer
Now go to Google Play store on your computer in local app section. Click on Upload/Install from Filesystem located at the top-right corner
In this page you will see the APK file that you just downloaded, so upload that file
Go to Fire Stick > Search for ES File Explorer > Download the app > Open the app
On the left side bar, click on Downloads > You will find the Game app that you installed > Click on it > Install > Click Install Again
Now Open the app and enjoy!
Combine Mini Projector with your Fire Stick to View HD Movies
Mini Projectors have built-in batteries. Fire Stick users can channel power to Fire Stick with the use of a power bank. You could bring a mini projector with a Fire Stick and view movies with friends and family all night long.
How to Guide for Combining Mini Projector with your Fire Stick
Get a Mini Multimedia Projector and an HD antenna to view free HD channels
Now Connect your Fire Stick to the projector
You can also add a Bluetooth Controller for playing games
All of this would cost you around $300 which is much lower than the cost of Sony VPL Projector
Projectors also have a USB port that supplies power to the Fire Stick
Enjoy HD viewing
Make Your Fire Stick a Digital Photo Frame or Screensaver
Fire Stick users use their Fire Stick as a digital photo frame with this hack. First you need to do is sideload a digital photo frame Android app which will get you to make instant digital photo frame. Similarly, you can use a screensaver app e.g. Fish tank aquarium screen saver.
Guide on How to Add Screensavers on FireStick
Step 1: Open your FireStick Home Screen
Step 2: Go to Amazon App Store > Search for Prime Photos
Step 3: Press Install > Open Prime Photos App
Step 4: Import photos on your FireStick device > Select Screensaver
View Public Webcams with Fire Stick
If you haven't been to the most famous places on earth, you can still watch it through public webcams on Fire Stick device. All the famous places i.e. Statue of Liberty, Eiffel Tower, or Big Ben have public webcams. You can watch these places by downloading IPCam Viewer app.
To view the How-To guide for this Fire Stick hack, go to the top of this page and select the third Fire Stick Hack i.e. Monitor your home with Fire Stick.
Guide on How to Watch Public Webcams with FireStick
Step 1: Open FireStick Main Menu > Go to Amazon App Store
Step 2: Search for IP Cam Viewer > Press Install
Step 3: Open IP Cam Viewer in the Applications option
Step 4: Now you will be presented with various IP Cam viewing according to countries
Browse the Internet with Fire Stick
We don't know if you're aware of the fact that you can browse the web on Fire Stick, but yes you can. By installing Firefox web browser and getting a Bluetooth Keyboard or a Bluetooth Mouse, you can control the browser. A great Fire Stick hack that works wonders.
How to Guide for Browsing the web with Firefox
Play Classic Retro Games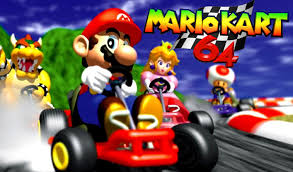 To know what's the most fun Fire Stick hack? It is to play classic retro games on Fire Stick using a Bluetooth Gamepad. Play classic games such as N64, SNES, Mario Kart, and other games to recall your days in the 90's. It has successfully been tested.
How to Guide for Pairing Bluetooth to a Fire Stick
Open Fire Stick > Go to Settings > Controllers and Bluetooth Devices
Now click on Other Bluetooth Devices > Then Add Bluetooth Devices
Open your Bluetooth keyboard and put it into pairing mode
Your Fire Stick will perform scanning and find any Bluetooth Device nearby
Once detected, check if its working by pressing keyboard buttons.
Boost Internet Speed with Ethernet Cable
Buffering can be a real pain in the butt, especially when you're in the good part of the movie. You may consider our Fire Stick hacks if your connection sucks that bad. Plug an Ethernet cord on Fire Stick and perform the following tasks:
Go to Settings
Click on System
Select Network option and then click on Wired option
Now go back to Fire Stick Home and hit on Netflix
Private Listening with Fire Stick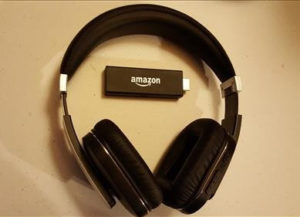 There are lots of ways to make private listening possible. Roku device uses a remote for their headphone for discrete entertainment. Fire Stick goes one step further by offering support to wireless headphone connectivity. To connect you wireless headphone to Fire Stick then follow the below instructions:
Go to Settings
Click on Controller and Bluetooth Devices
Now select Other Bluetooth Devices option
And pair your headphone to Fire Stick
Access Photos from Amazon Cloud
Being an Amazon Prime member has its own privileges. In this service, you are offered with 5GB of free storage where you can store media content and photos. Fire Stick is directly synced with Amazon's entire ecosystem, so you can access and store whenever you want.
Guide to Access Photos from Amazon Cloud
Step 1: Go to Amazon Drive
Step 2: Tap on the Photos and Videos section
Step 3: Select Photos or Videos that are up to 5GB size or 1,000 files and Press Download
To Wrap Things Up
There's always more to what's been said above. Fire Stick has the potential to surprise its users with its phenomenal hidden features that we have yet to explore. The Fire Stick hacks mentioned above all experimented, and to spare you all with many thoughts, they worked perfectly well for us. It may so occur that for some reason you might have missed a step follow our trade of Fire Stick hacks. So, write us and feel free to contact anytime. Hope this was helpful.