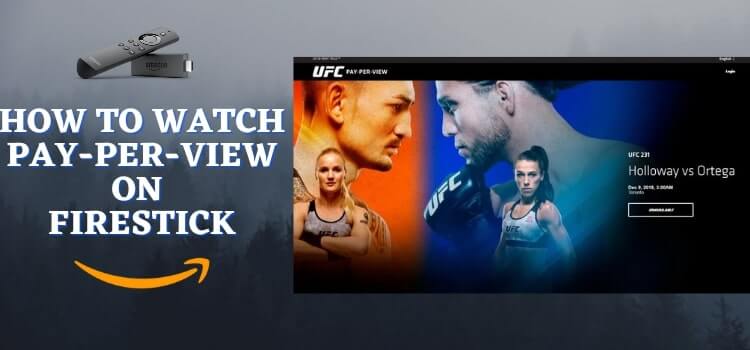 This is the step-by-step guide on how to watch Pay-Per-View on Firestick, Fire TV, Fire TV Cube, & Fire TV 4K Max.
Pay-Per-View is the main event distribution service that is paid and mostly offered for the combat sports like Boxing, Wrestling, Mixed Martial-arts (MMA), UFC, and others that broadcaster offers exclusively.
Moreover, these are the event when celebrities signed up for some special fight (For example Jake Paul vs Tyron Woodley) or WWE PPV Events like SummerSlam, Wrestle Mania, Royal Ramble, and Survivor Series.
PPV has been working for decades where the broadcaster announced a special event that does not air on the regular service but you have to pay for that particular event. Such events can only be watched when it is happening, which means you can only watch them live and exclusively.
In old days, these PPV events were bought by the cable operator which was the only option to buy and watch these events. But now as streaming devices like Firestick have revolutionized the services and provide limitless options to watch Pay-Per-View events.
There are many streaming services that offer PPV Events in their subscription plan at a very reasonable cost.
3 Ways to Watch Pay-Per-View on Firestick
Although there are many apps and services that offer countless options to Watch Pay-Per-View on Firestick. Here I have mentioned three methods to watch PPV on Firestick. These methods are:
Since the PPV events are exclusive in various countries and purchasing prices may vary in different regions. Therefore, it is strictly advised that you use a VPN on your FireStick device.
Our Recommended VPN – ExpressVPN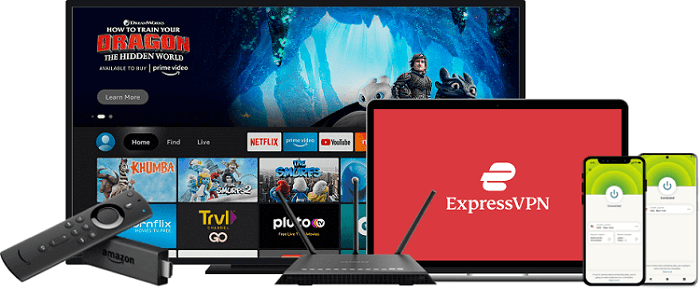 ExpressVPN is our recommended choice because it completely hides your IP address and keeps your online identity anonymous while you stream sports PPV events on Firestick.
Get ExpressVPN today to enjoy 3 extra months free. It also offers a 30-day money-back guarantee policy that allows you to access all features risk-free for 30 days
Watch PPV on Firestick using Silk Browser
This method involves the use of the internet browser by which you can visit the free Live Sports Streaming website. I am using Amazon Silk Browser but you can use any other that you want.
Before we begin, let's first install and use ExpressVPN on FireStick for safe and secure browsing.
Follow the steps below:
Step 1: Open Firestick Home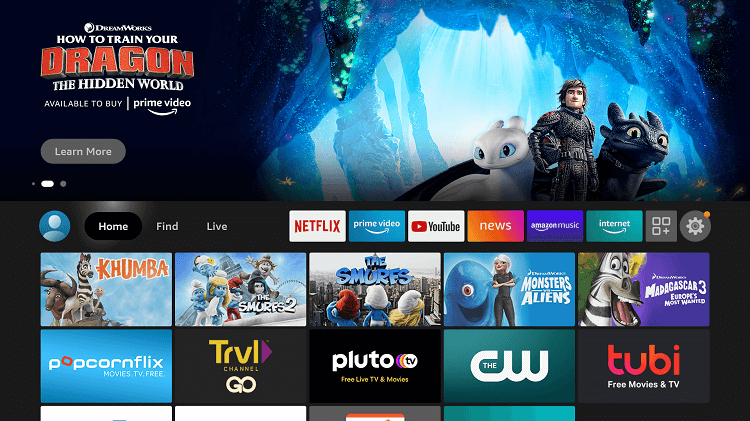 Step 2: Select the Find menu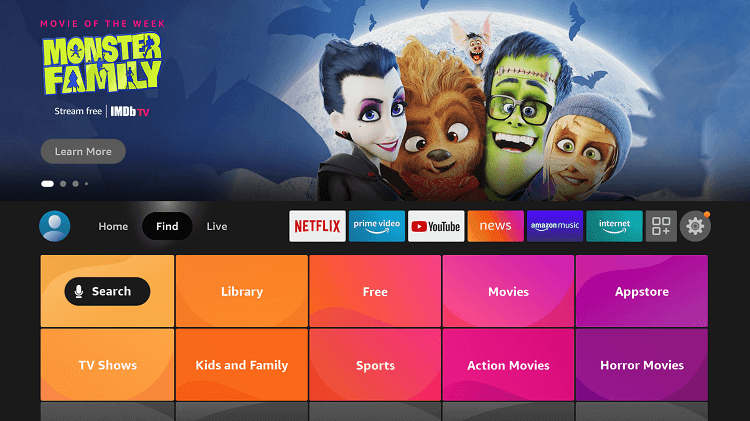 Step 3: Click on the Search option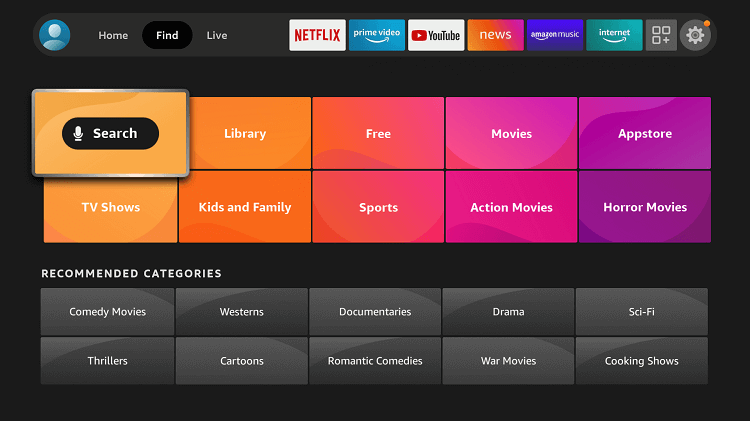 Step 4: Type "Internet Browser" and select it from the list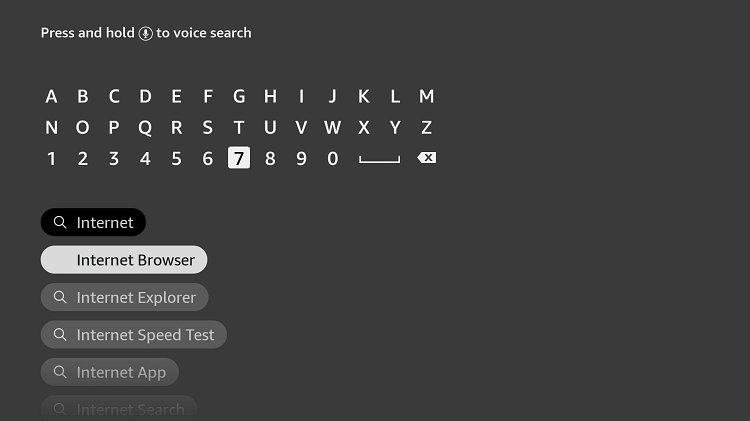 Step 5: Select the Internet icon when the below screen appears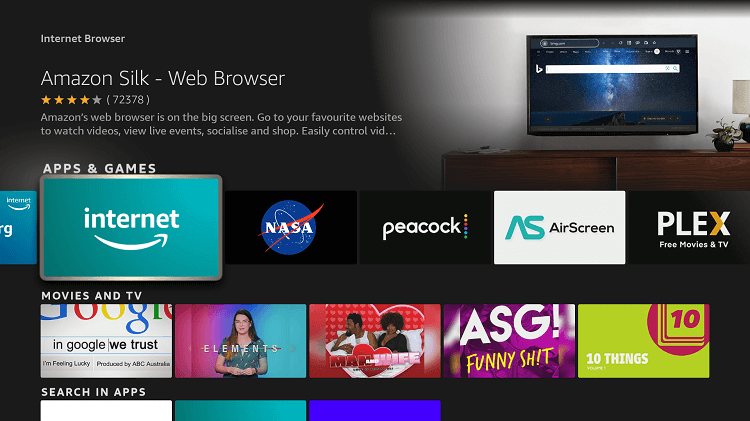 Step 6: Click on "Download" and wait for the app to install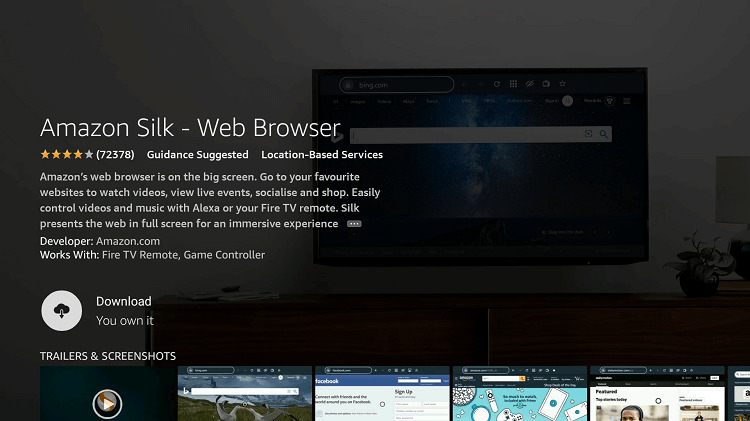 Step 7: Wait until the download is completed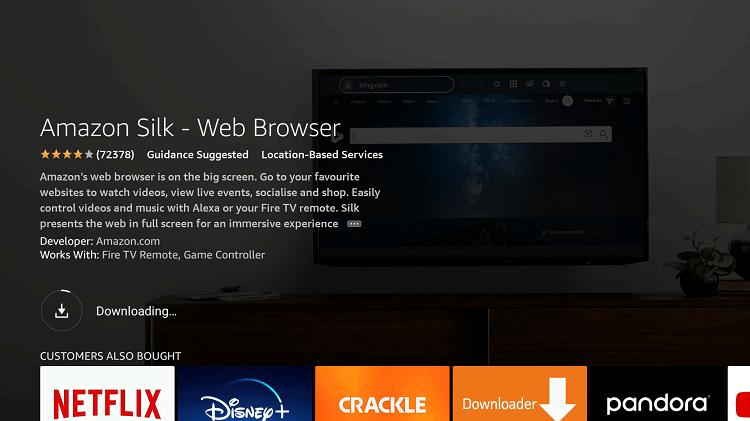 Step 8: If you're from outside the US, you need to install ExpressVPN and connect to the US server to bypass geo-restrictions.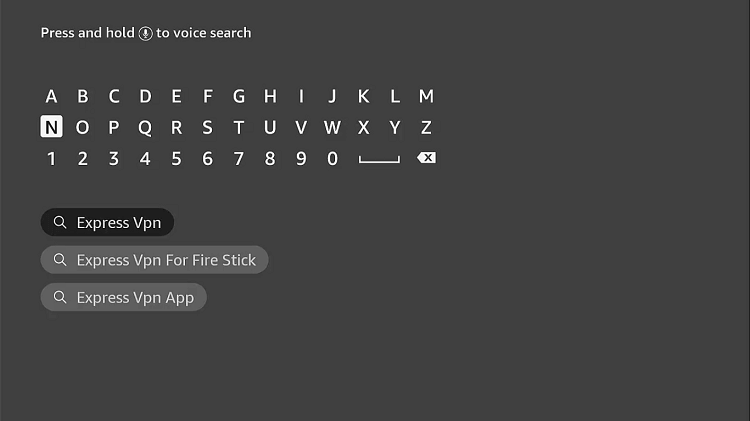 Step 9: Select ExpressVPN from the suggestions bellow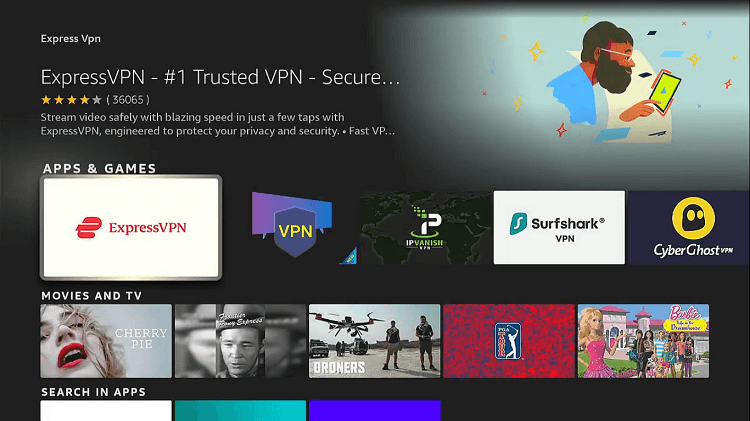 Step 10: Open Express VPN once installed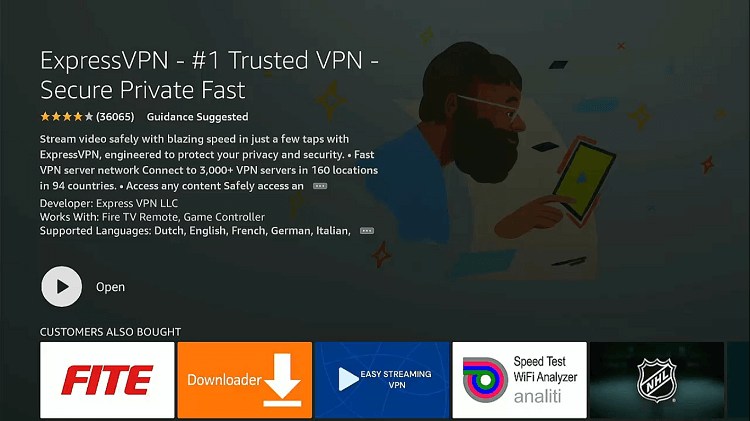 Step 11: You must connect the server to USA-New York to access as they are restricted to the USA only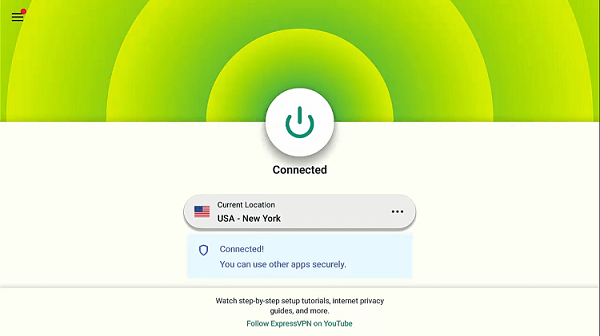 Step 12: Select Open to access the installed browser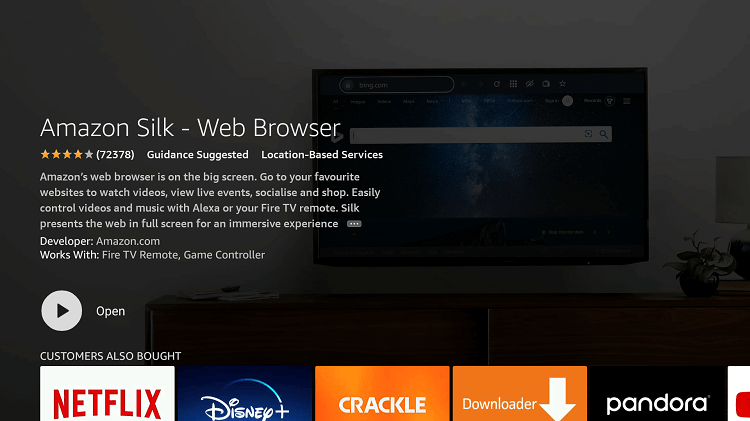 Step 13: Once the browser opens, click on Accept Terms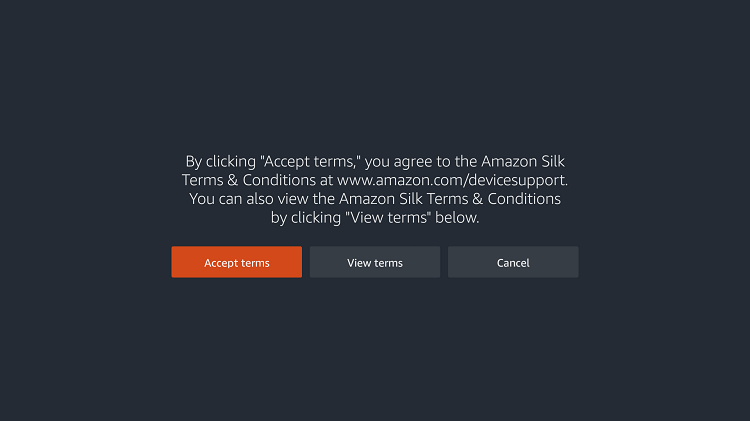 Step 14: By default, Bing.com tab would be open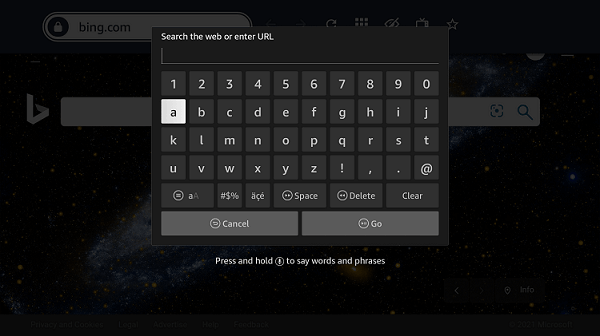 Step 15: Type in the URL section https://livetv.sx/enx/ and click GO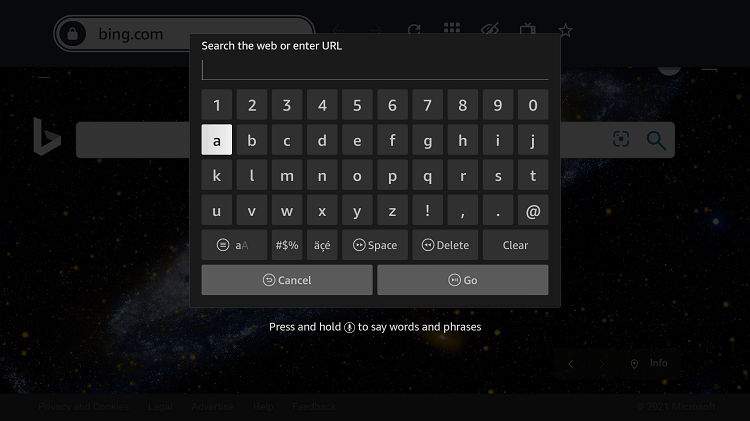 Step 16: This is the interface of the Live Sports Website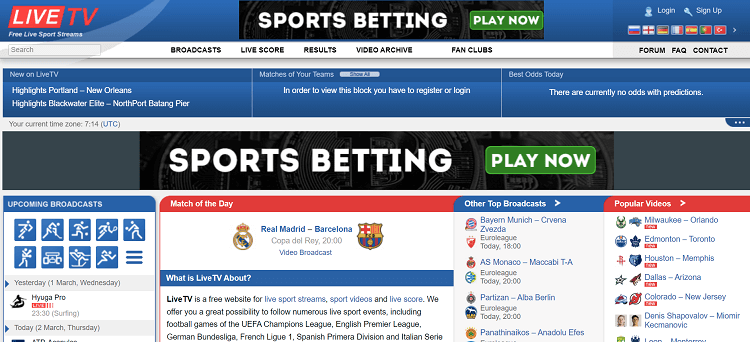 Step 17: Choose Boxing, you will see the upcoming match and its time to Air Live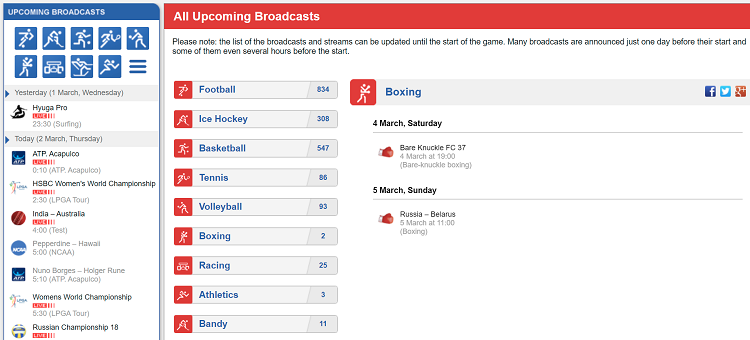 Step 18: You can choose Wrestling, MMA, and other combat Tabs to watch your Favorite PPV event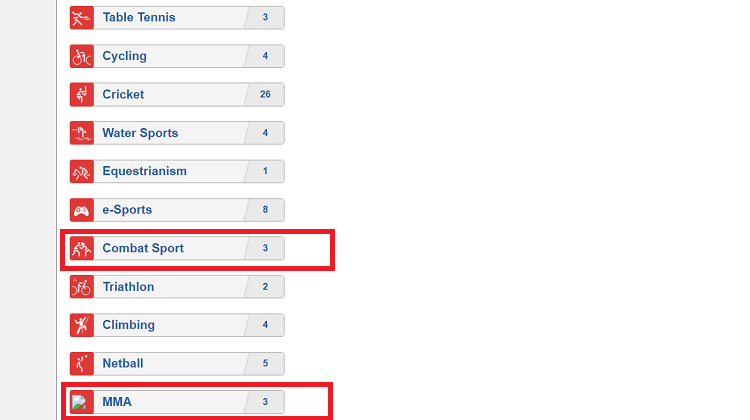 Watch PPV on Firestick using the IPTV Service
One of the easiest and low-cost methods to watch Pay-Per-View events on Firestick is using the IPTV Service.
There are many IPTV Services on Firestick that you can use like IPTV Extreme, Live Net TV, Sportz TV IPTV, and many more but here I will be using the Dynasty TV IPTV which cost $10.00/month
Dynasty TV IPTV offers 6000+ Live TV Channels of different genres including Sports, PPV, Shows, and many more.
Just make sure that these services offer Live channels from various countries so you have to install and use ExpressVPN and connect to the specific country server to access the PPV events.
Now follow the steps to install Dynasty IPTV on FireStick:
Step 1: Open your FireStick Home Screen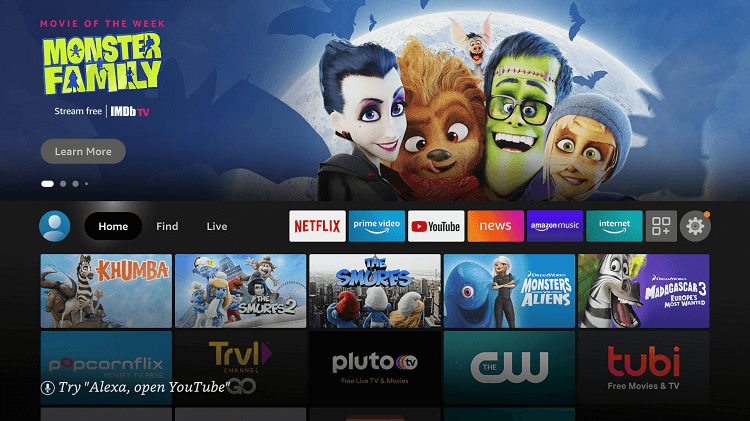 Step 2: Click the Settings icon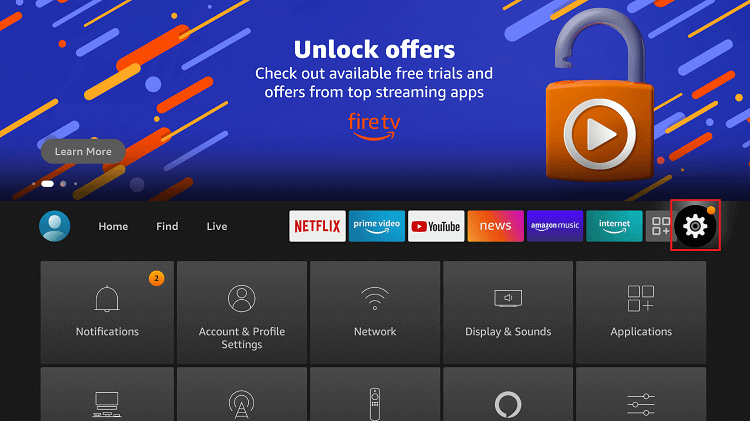 Step 3: Select the option My Fire TV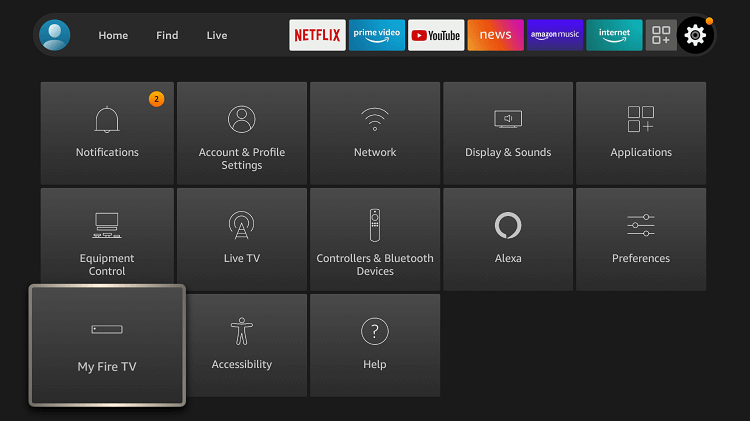 Step 4: If you don't find the Developer Option then Click About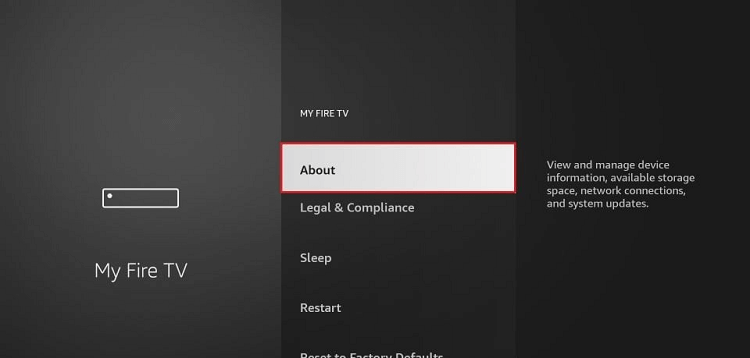 Step 5. Click on your Fire TV Stick quickly 7 times.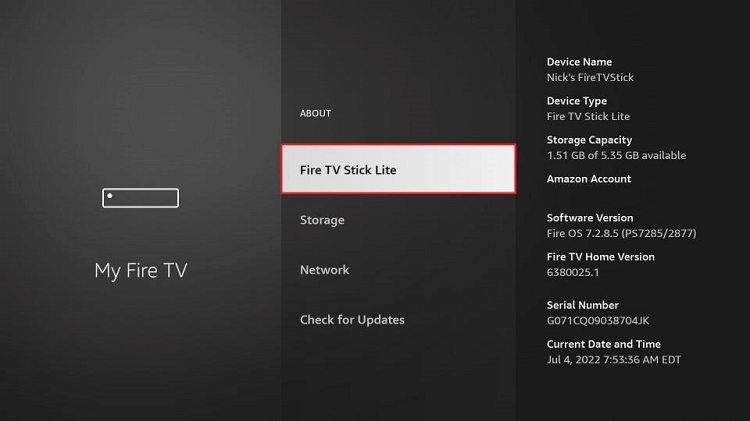 Step 6. A notification appears at the bottom saying No need, you are already a developer. That's it, you have enabled Developer Options.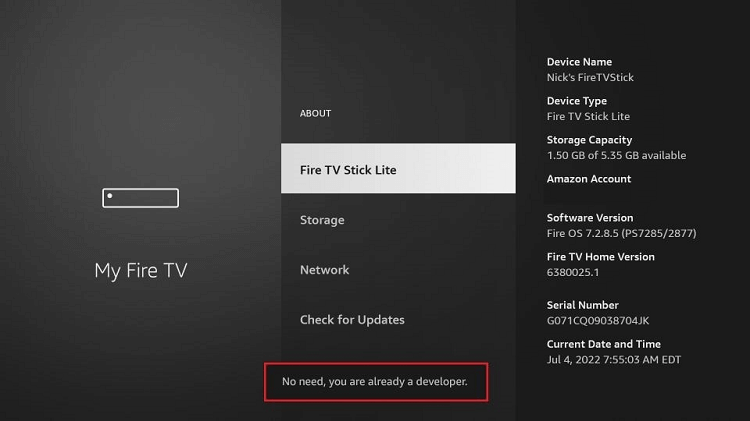 Step 7: Select the Developer Option given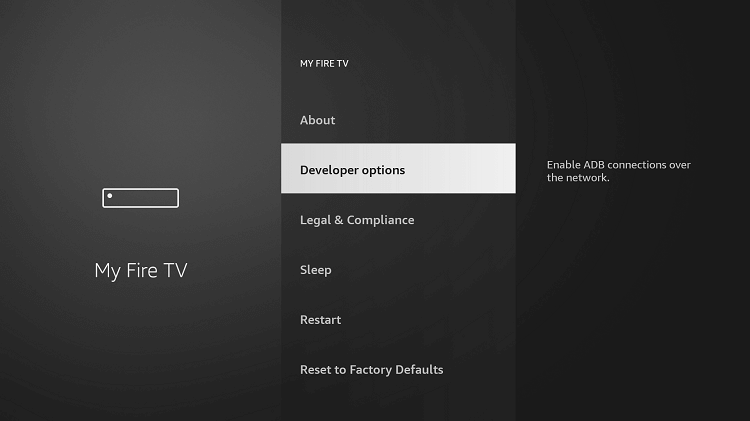 Step 8: Select Apps from Unknown Sources to enable it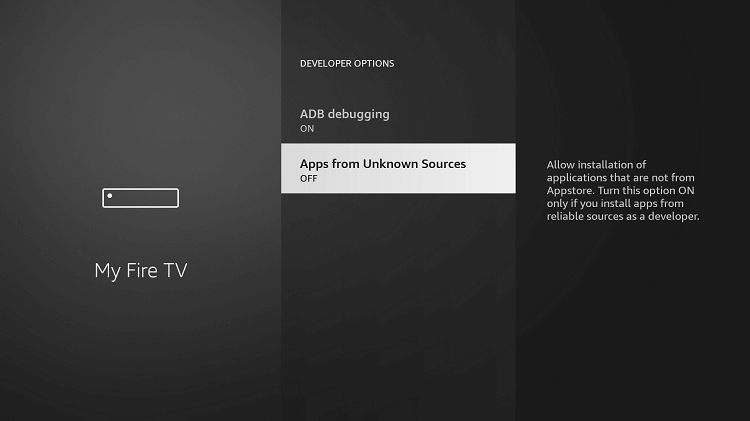 Step 9: Click the Turn On button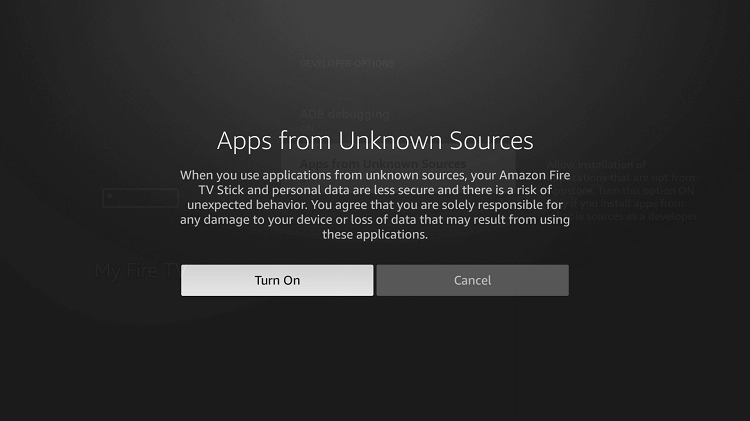 Step 10: Now navigate back to the home screen of your FireStick device and click the option Find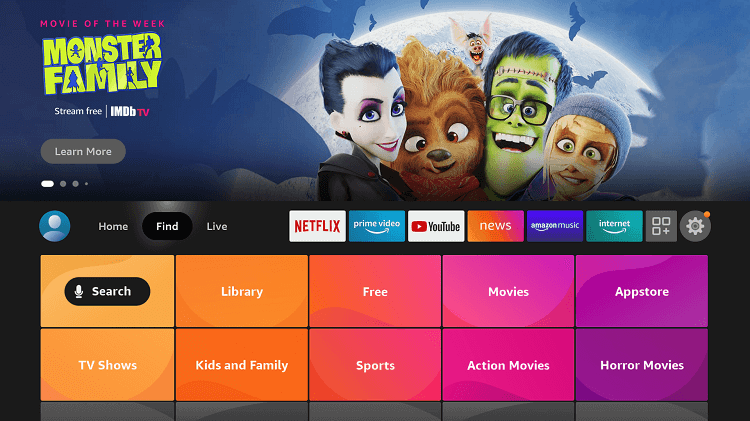 Step 11: Click the Search option from the menu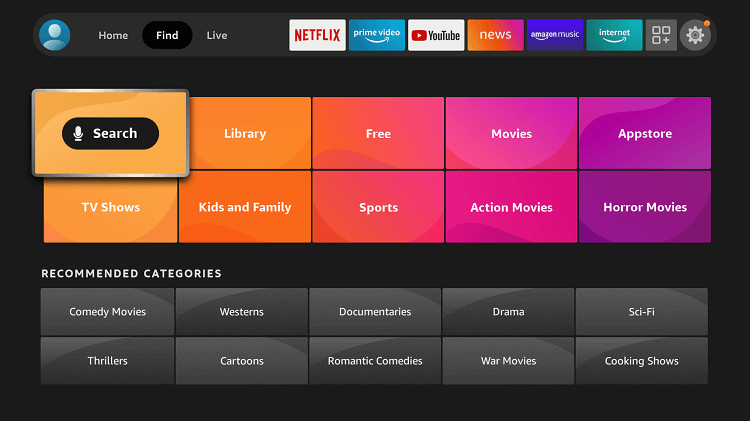 Step 12: Type Downloader in the search bar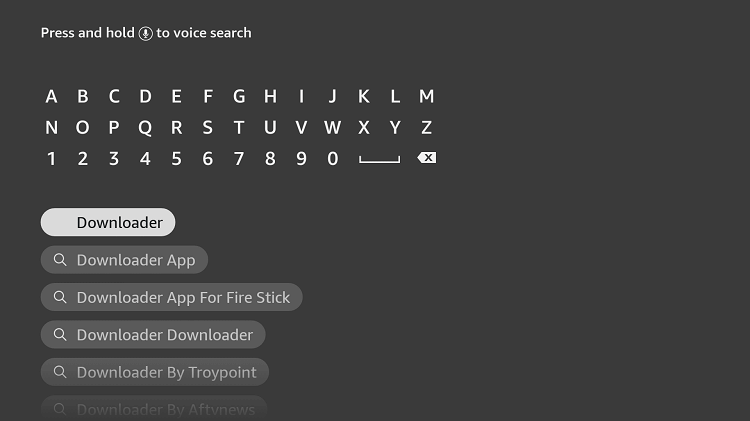 Step 13: Click the Downloader icon from the Apps & Games section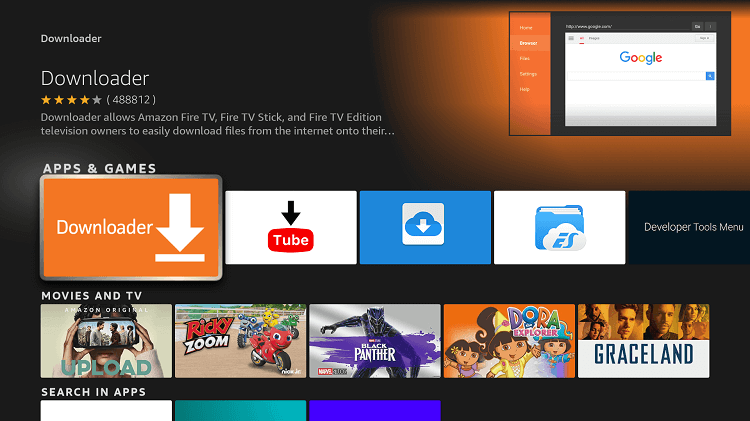 Step 14: Click the Download or Get option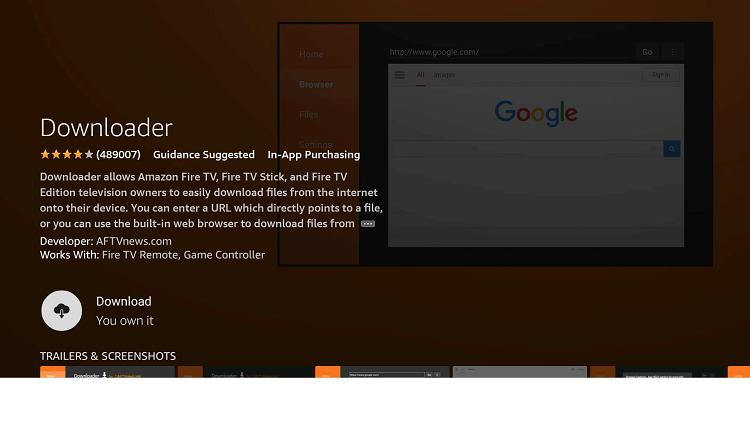 Step 15: Wait for the app to be installed on your device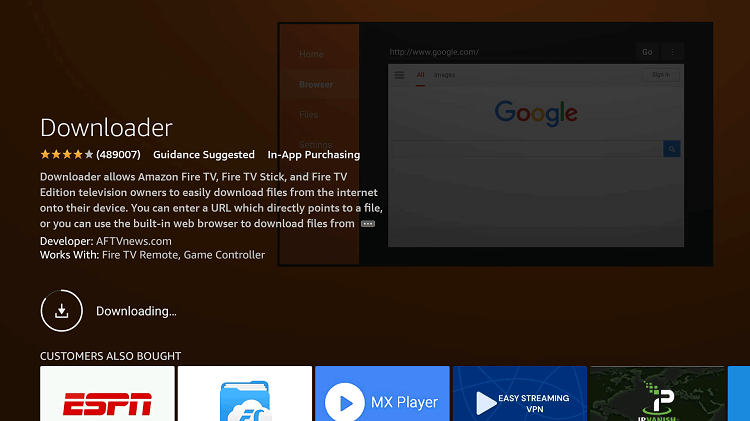 Step 16: Click Open once the app is installed successfully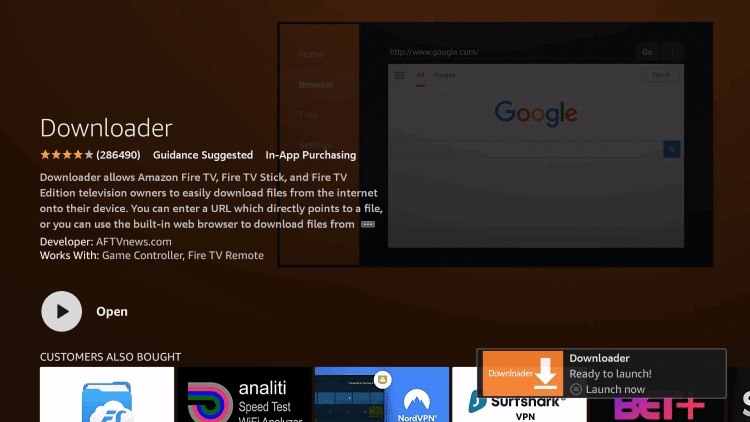 Step 17: Click OK if any such prompt appears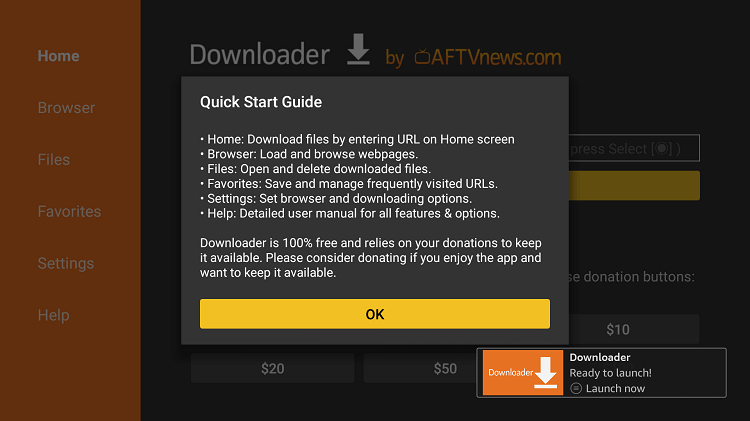 Step 18: Click Allow to give Downloader access to your photos, media, and files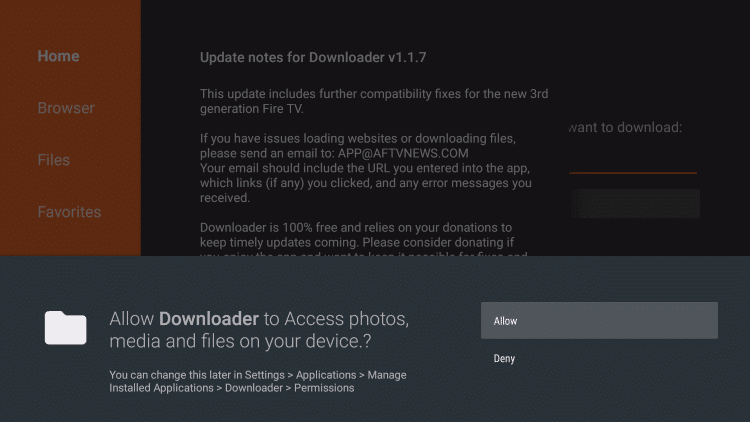 Step 19: Click the URL bar on the home screen of the Downloader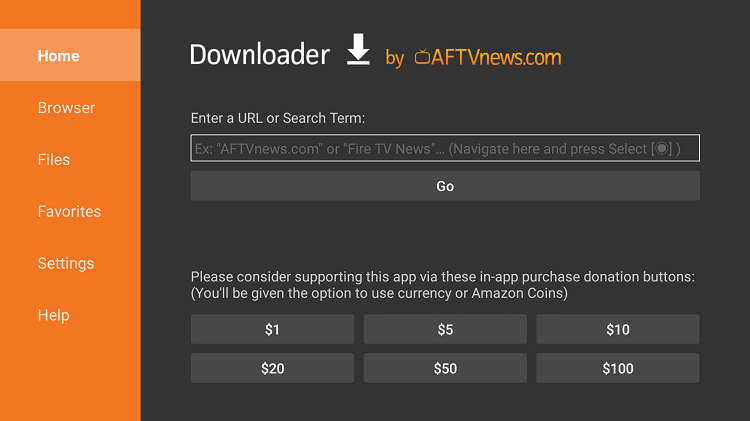 Step 20: Enter the URL http://iptv-line.com:6969/premiumiptv.apk in the URL bar and click Go
Note: The referenced link is the official URL of this app/website. FIRESTICKHACKS do not own, operate, or re-sell any app, streaming site, or service and has no affiliation with its developers.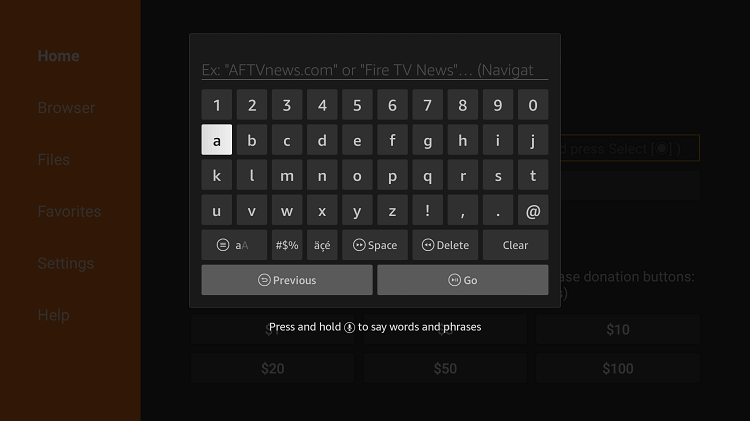 Step 21: Scroll down on the page and click Download
Step 22: The Apk will download, Wait for a while
Step 23: Click Install
Step 24: After installation completes, click Done
Step 25: Launch the Dynasty App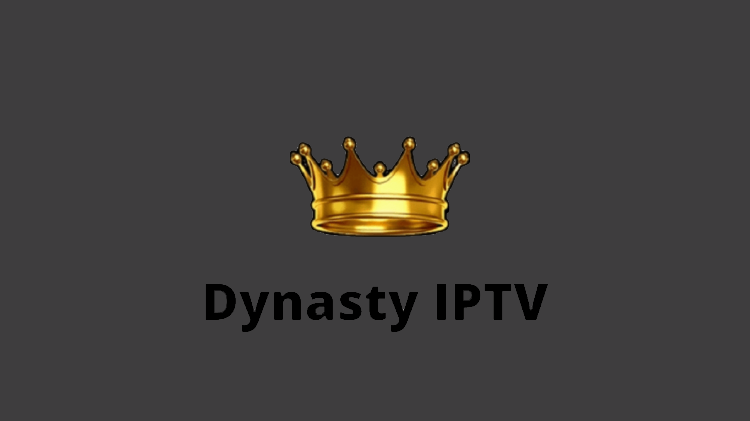 Step 26: Enter your Login ID and Password which you have received in your email and click login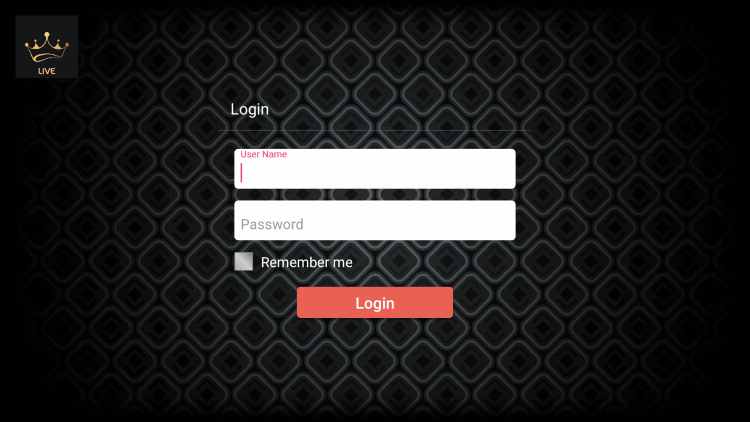 Step 27: This is the interface of the Dynasty IPTV Service
Step 28: You can choose the channel of your preferred country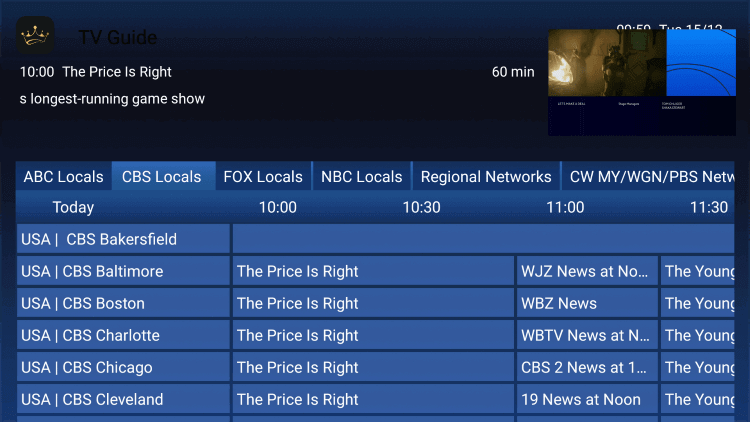 Step 29: You can even check for the EPG to schedule your time and work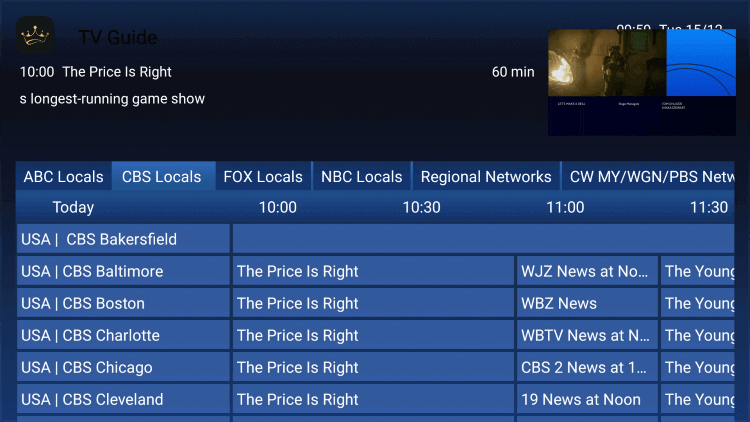 Here you can stream the live Sports TV Channel to watch PPV on Firestick.
Watch PPV on Firestick using DAZN App (Premium Service)
There are many official streaming services that offer PPV events in their subscription plans including Boxing, Wrestling, MMA, and UFC.
These services are of different regions like the UK, USA, UAE, and others according to the sports and the regions and their price also depends upon the region.
Here I will be discussing the Dazn App to stream PPV events. It is a premium service so first, you have to subscribe/ activate the Dazn App on Firestick. It cost $19.99/month in the US and in the UK it costs £7.99/Month which is much cheaper than in the US.
So to buy the Cheaper subscription you may connect to the UK server by using ExpressVPN on Firestick.
Follow the steps below:
Step 1: Open Firestick Home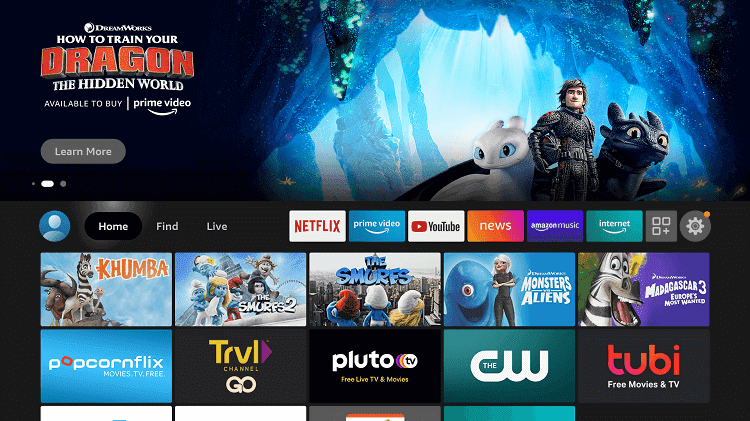 Step 2: Select the Find menu
Step 3: Type 'Dazn' and click on the first relevant result that appears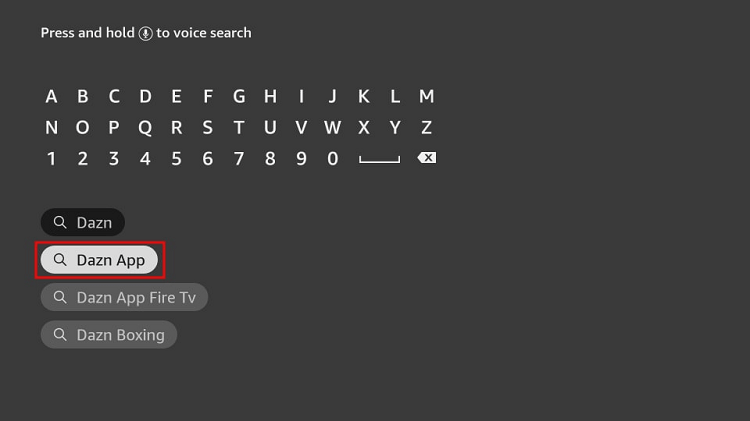 Step 4: Click on the Dazn app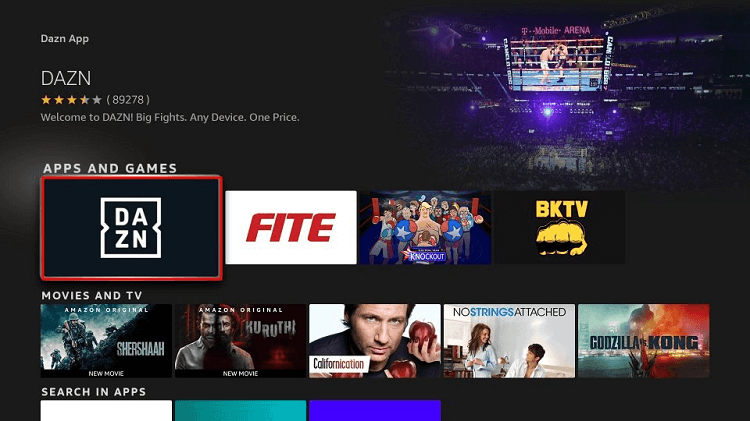 Step 5: Press 'Get' OR 'Download'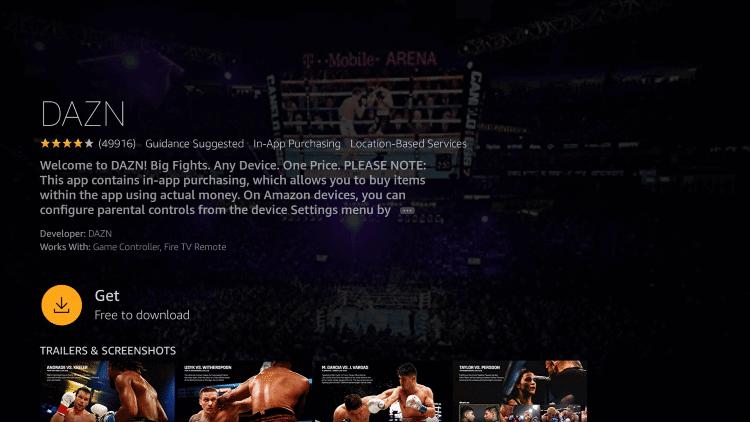 Step 6: Click Open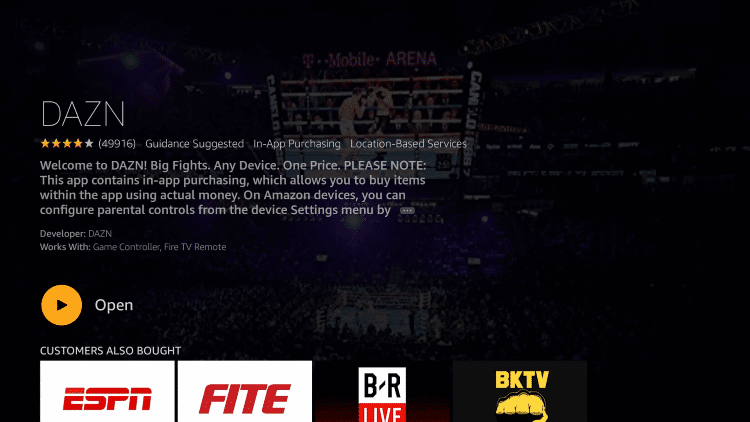 Step 7: The App is Launched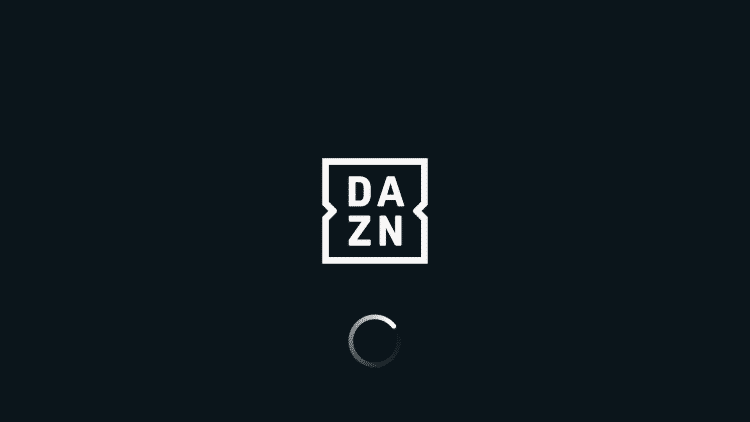 Step 8: Click the Sign In and enter the ID and Password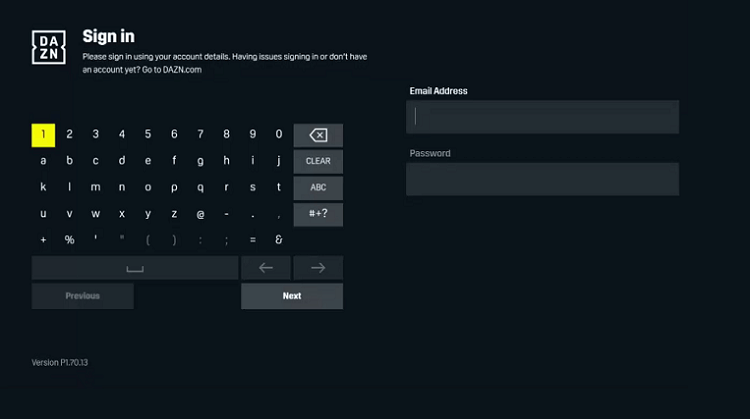 Step 9: Here is your Dazn App ready to stream any sports event you want.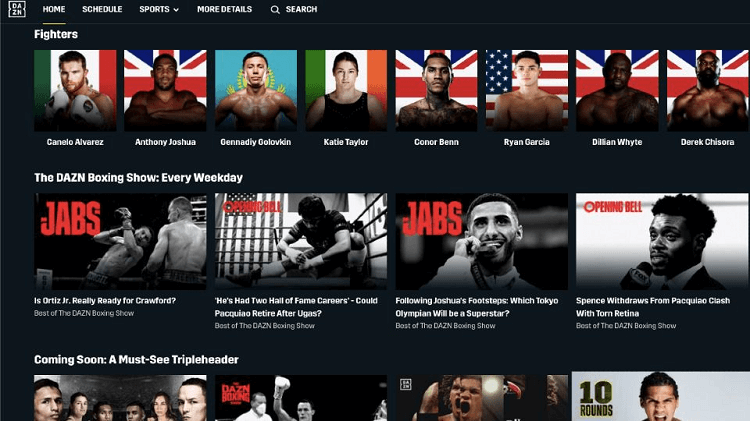 Other Premium Service to Watch PPV on Firestick
Showtime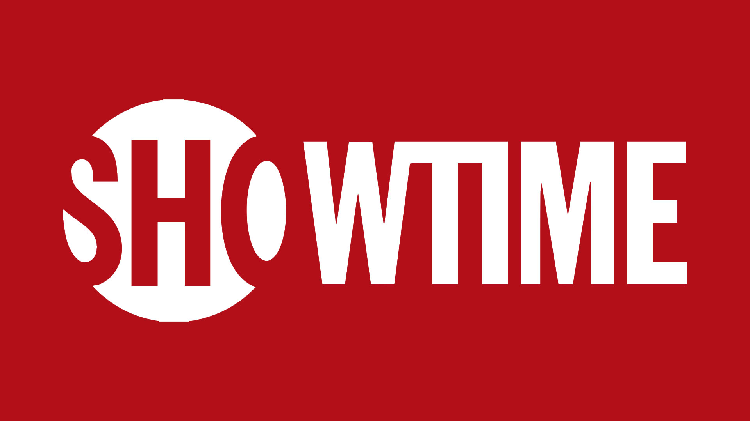 Showtime is the main hub to host or broadcast High-profile TV Shows or PPV events whether it is some TV serial or any Fight Action combat sport like Paul vs Woodley and Alvarez vs Plant.
It is a US-Based service that only aired in the region of the US and its subscription starts from $10.99/month the PPV event price is based on the region and event. Mostly on Showtime, its cost is between $59.99 to $74.99.
Read More: How to watch Showtime on Firestick
ESPN+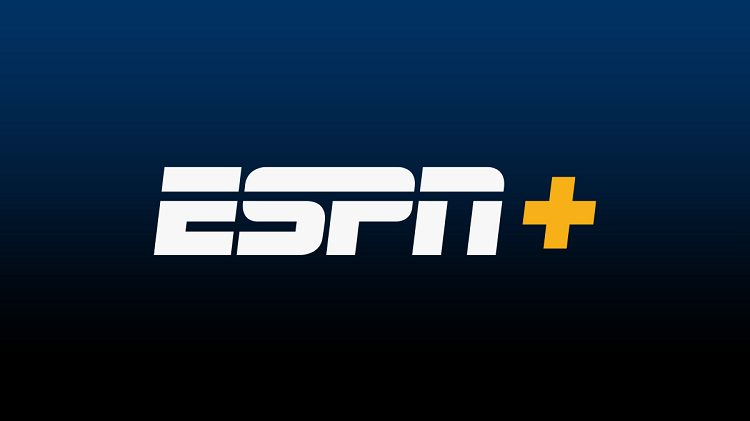 ESPN+ is a popular Television Network streaming app owned by the Disney network. It is a Subscription-based US limit service that offers many video content including Sports and PPV events.
It has two subscription plans monthly and yearly that cost $6.99 and $69.99 respectively. However, you have to use ExpressVPN to bypass the geo-restriction
To Install the ESPN+ on your Firestick device you must follow the guide below:
Read More: How to Install and Watch ESPN+ on Firestick
FITE TV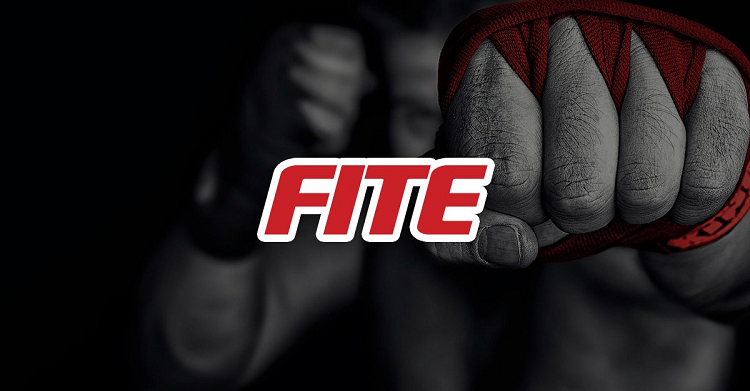 When you are talking about streaming fighting sports then Fite TV is the option you must choose. It mainly focuses on the combat sports like AEW, UFC, MMA, Boxing, Wrestling, and many others.
Along with that this service is not only limited to the US. It has expanded its services to some other major countries like the UK, Ireland, Australia, Dubai, and other Middle East countries, and also Asian countries like India, Indonesia, etc.
Some of its content is available for free and others are paid content. For PPV events the price varies according to the region and sports event. Its premium subscription cost $4.99/mo.
Read More: How to Watch FITE TV on Firestick
BT Sports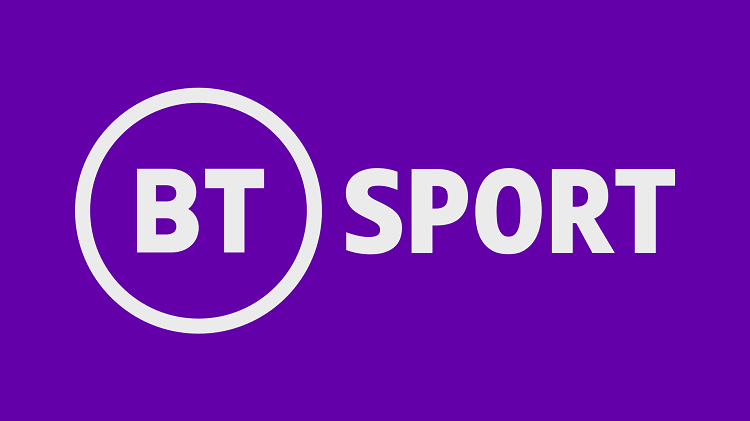 BT Sports is also on the list of best apps for streaming PPV events. It is a UK-based streaming service that offers international sports and also local UK sports.
It offers UFC PPV events and also has tons of other fighting sports. It has 3 local TV Channels in the UK i.e BT Sport 1, BT Sport 2, and BT Sport 3.
There are various methods to stream BT Sport on your Firestick device. To Learn these methods you must follow this guide:
Read More: How to Install and Watch BT Sports on Firestick
FAQ-PPV on Firestick
How can you Watch PPV on Firestick?
You can watch PPV on Firestick through many premium streaming services that hold the official rights to broadcast the Main PPV event in the Region (For Example Dazn, ESPN+, BT Sports, and many others).
Is Watching PPV on Firestick Legal?
Yes! It is legal to Watch PPV on Firestick as long as you have paid for the event and the service you are using to stream PPV must be authentic and has the license to broadcast the PPV.
Do you Need a VPN for Watching PPV on Firestick?
It is needed when you are outside regions for specific PPV providers, their VPN will help you to change your IP location so the service will count you into that specific region while streaming.
Summing Up
PPV events are the Paid distribution of the main High-profile events that mostly happen in fighting sports between Celebrity rivals and sometimes annual PPV main events like WWE Wrestlemania, Summer Slam, etc.
Firestick offers various options to stream PPV events some best of them are discussed in this guide.
Its costs vary according to the region you are streaming. All you have to do is use ExpressVPN to connect to that specific server and purchase that PPV event at a much lower cost than your region