ITV Hub is a an online on-demand streaming app that gives its subscribers access to a huge library of original ITV content as well as TV shows, movies and programs from other sources.
If you want to be able to choose from a variety of TV programs on your TV screen, you should get ITV Hub on your device especially if you're a fan of British dramas.
Keep reading to learn how to install ITV Hub on FireStick, Fire TV, and Fire TV Cube.
However, before we start, there's one thing that is important for users to know.
Since ITV Hub is a British Channel, it is only available in the UK. To watch ITV Hub outside UK, you will need a VPN and connect to UK server.
We recommend using Surfshark to mask your IP address and digital identity, while at the same time access ITV Hub from abroad.
How to Install ITV Hub on FireStick
The app is not available on Amazon store and thus can't be downloaded directly on your device.
But worry not, just follow the easy steps below to get ITV Hub on FireStick.
Step 1:On FireStick home screen, click on 'Settings'on the very right of the menu bar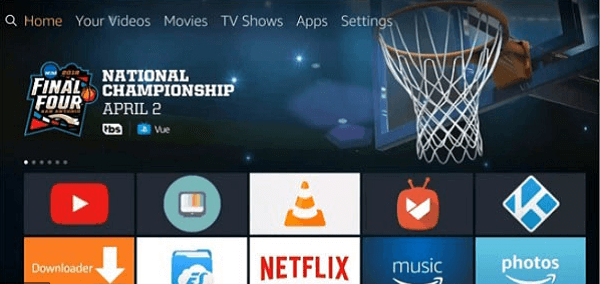 Step 2:In the Settings menu, click on 'Device'. On some devices, it appears'My Fire TV'.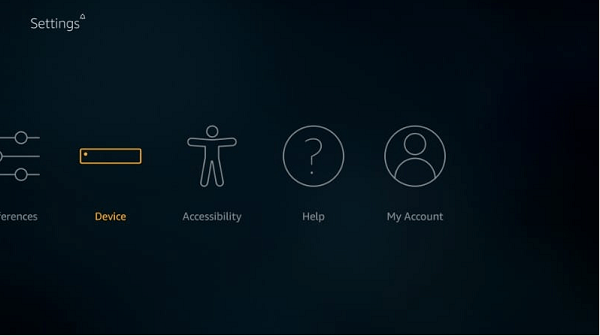 Step 3:On the next screen, click on 'Developer options'.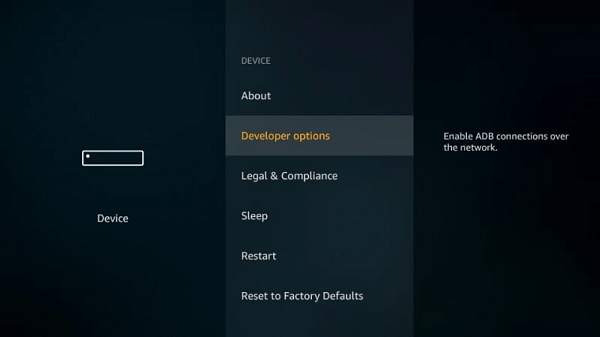 Step 4:Click on the 'Apps from Unknown Sources' option to turn it on.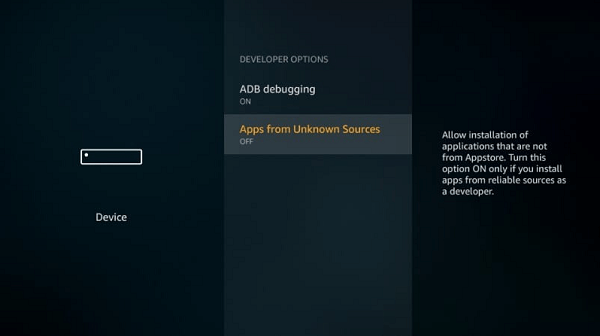 Step 5:Click on the 'Turn On' button as ITV Hub, being a reliable app, poses no risk of damage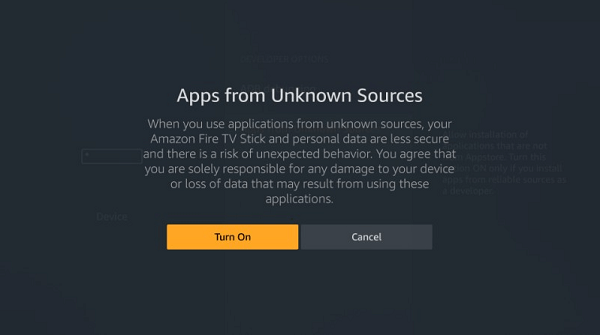 Step 6:Now, go back to the home screen of your device and select Search menu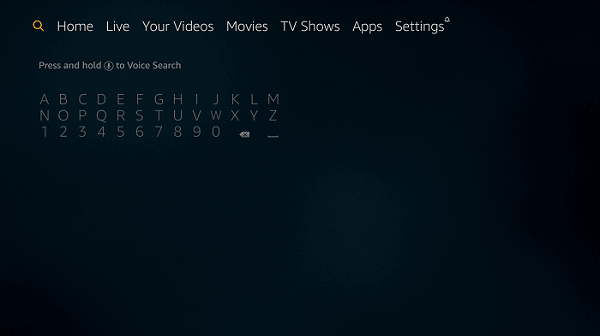 Step 7:Type 'Downloader' in the search bar given and click on it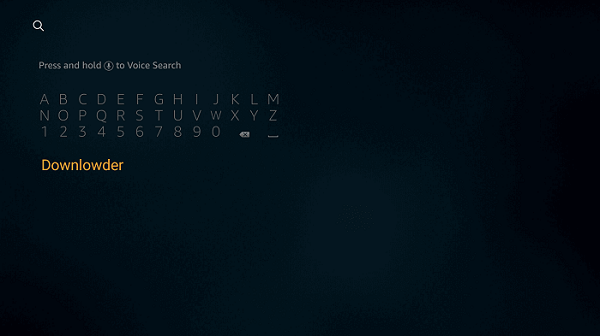 Step 8:On the next screen, click on the 'Downloader' tab in the 'Apps & Games' menu.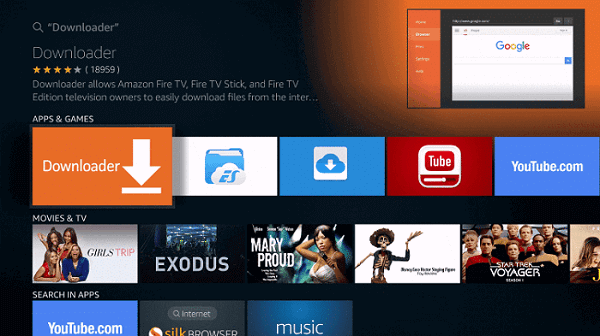 Step 9:Click on 'Download'.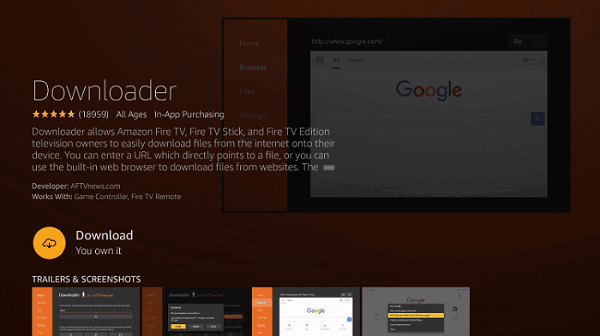 Step 10:After the installation process is complete, click on 'Open'.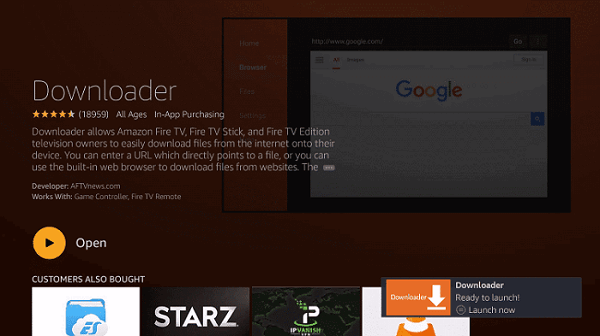 Step 11:Click on 'Settings' on the Downloader home page. Enter URL https://filelinked.com and click Go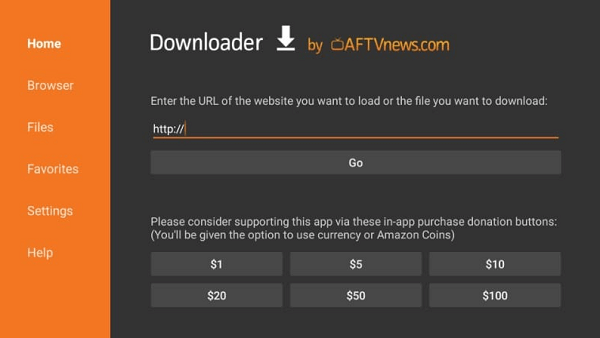 Step 12:Click on 'Go'.
Step 13:Click on 'Download Filelinked' button.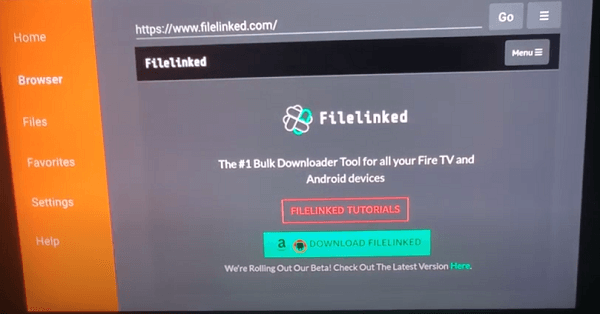 Step 14:The file will begin downloading.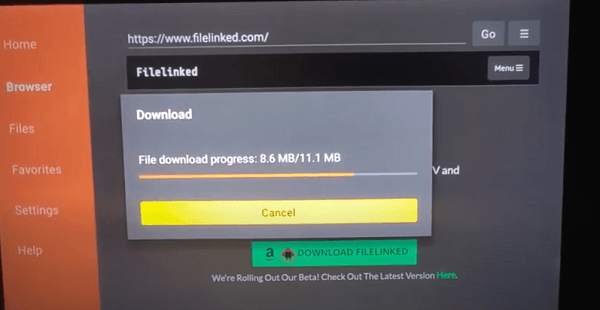 Step 15:Click on 'Install' to start the installation process.
Step 16:On the 'App installed' screen, click 'Open' to launch ITV Hub.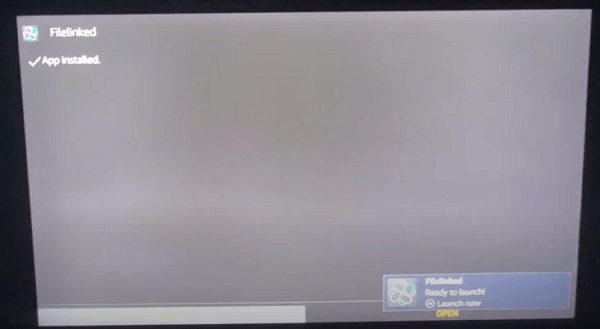 How to Use ITV Hub on FireStick
Step 1:Move your cursor to the settings icon on the top right menu.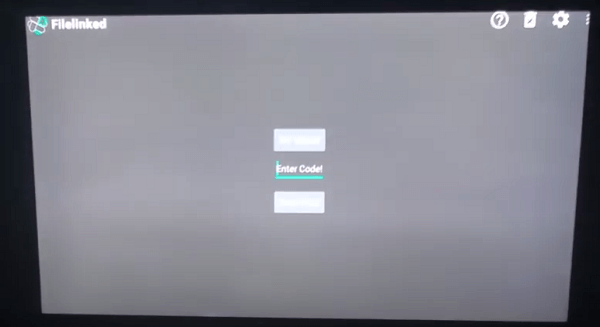 Step 2: Disable all the options if any are enabled.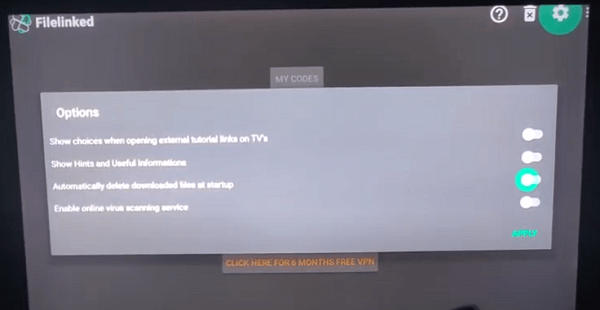 Step 3:Click on 'Apply'.
Step 4: Type in the following code in the 'Enter Code!' box: 99700857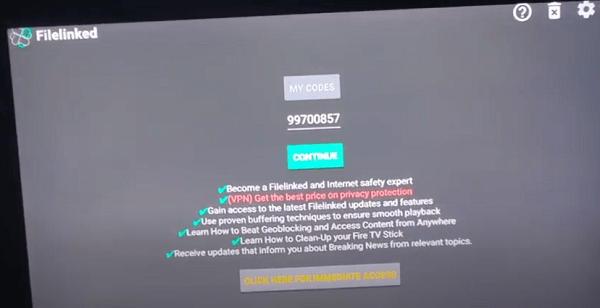 Step 5:Click on 'Continue' button.
Step 6:Click on the download icon next to live tv app.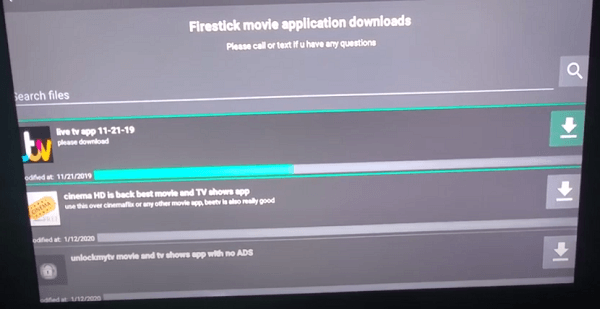 Step 7: Download will begin.
Step 8:Click on open icon once the download is complete.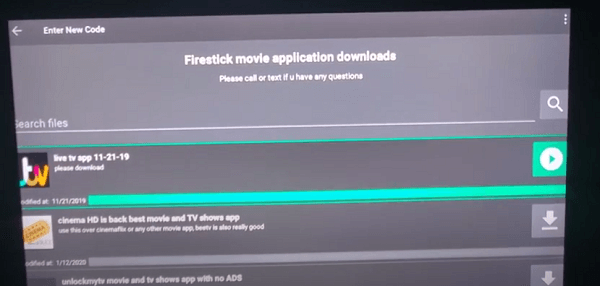 Step 9:Click on 'Install'.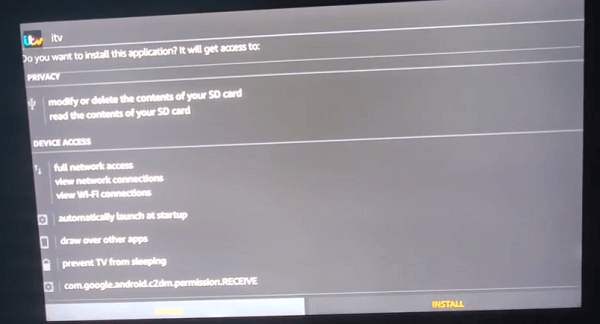 Step 10: Installation will begin.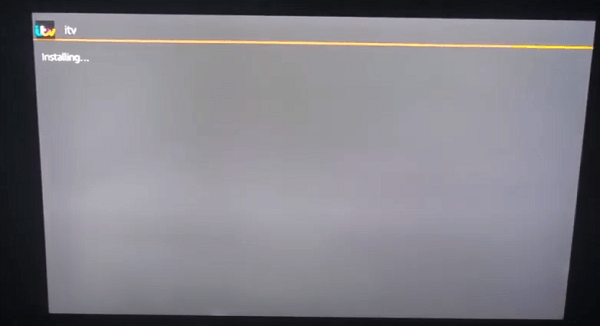 Step 11:Click on 'Open'.
Step 12:Enter your login details.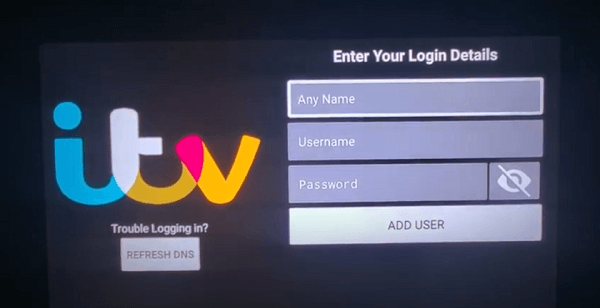 Step 13:Click on your username to begin setting up.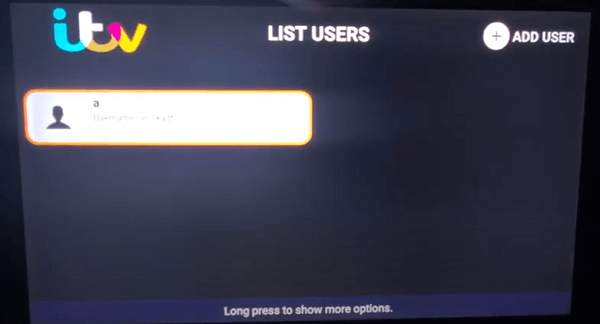 Step 14:Once setup is complete, click on the settings icon on top right of the screen.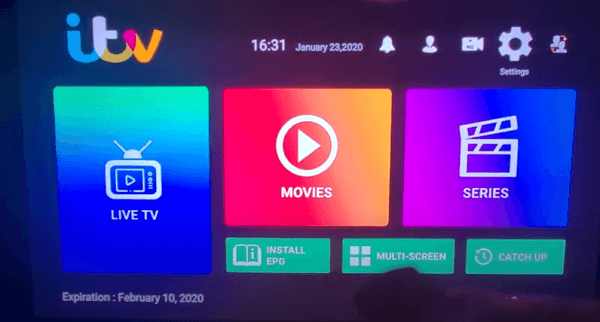 Step 15:Scroll down and click on 'Player Settings'.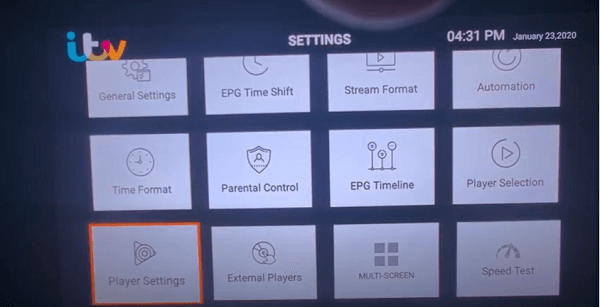 Step 16:Select 'Hardware Decoder' and 'Save Changes'.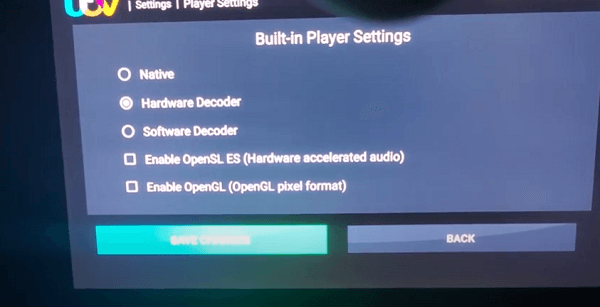 Step 17:Finally, come back to home screen and click on 'Install EPG'.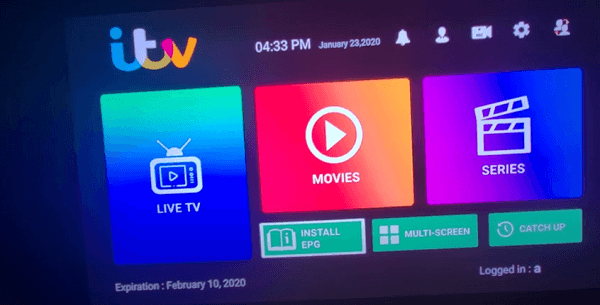 You are all set up and can watch ITV on your TV now!
ITV Hub on FireStick Features
Have a look at the features of ITV Hub before you start installing it:
Through ITV Hub, user can watch both on-demand shows as well as stream live TV channels of their choosing.
Through this service, you can live stream all six ITV channels i.e. ITV, ITV2, ITVBe, ITV3, ITV4, CITV.
You can watch any TV program of your liking within 30 days of its airing on ITV.
ITV Hub on FireStick Alternatives
There are many alternatives available to ITV Hub which also offer a long list of TV shows, movies and sometimes even original content to choose from.
BeeTV app on FireStick
TVTap on FireStick
CyberFlix TV APK
Typhoon TV APK
Frequently Asked Questions
Can I watch ITV outside Britain?
No, not with a VPN. ITV content is block outside of Britain. That's why, to use ITV Hub anywhere outside England, connect to a VPN server in Britain and watch all shows and live TV channels on ITV no matter wherever in the world you are.
What are some of the popular on-demand titles available on ITV Hub?
Emmerdale
The Voice
Good Morning Britain
The Jeremy Kyle Show
Love Island
Key Takeaways
ITV Hub is the best for anyone wanting to have a huge set of options when it comes to TV shows, movies or live TV.
ITV Hub also has an unmatched collection of globally favorite British TV programs that users can enjoy.Thus, ITV Hub on FireStick means unlimited entertainment right on your TV screens.
With an ITV Hub account, a VPN subscription, this installation guide and some British luck, fun is just getting started