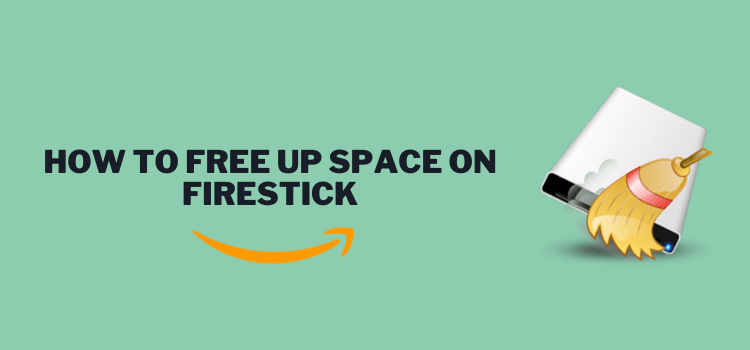 This is a step-by-step tutorial on how to free up space in your Amazon FireStick, Fire TV, Fire TV Cube, and other Amazon devices.
Having a limited space on your FireStick device can slow down your streaming, cause trouble while browsing, and frequently crashing of the apps.
Deleting files is just one way to clean up your FireStick disk, but there are other ways like clearing up cache and others that I am going to discuss.
Often when you install an app through an APK, you forget to delete these APKs and they tend to pile up and eat your space.
Also, your FireStick has about 8 GB of internal storage among which only 5-6 GB of storage is available for app installation. So that counts for freeing up some storage!
3 Best Ways to Free Up Space on FireStick
There could be many ways to free up FireStick space and these are listed below:
I have already written a separate blog on the first two ways, which is why I will be discussing the third way to free up space on FireStick.
Let's begin with the process…
Uninstall/Delete Apps to Free Up Space on Firestick
If your device is overloaded and lagging during streaming it means there are so many apps installed and you need to free up space and Uninstall/Delete apps on FireStick
It is simple to delete apps from FireStick and Fire TV, and it is a great way to free up space on your device.
Follow the steps below:
Step 1: On the FireStick home screen, hover over the settings and select Applications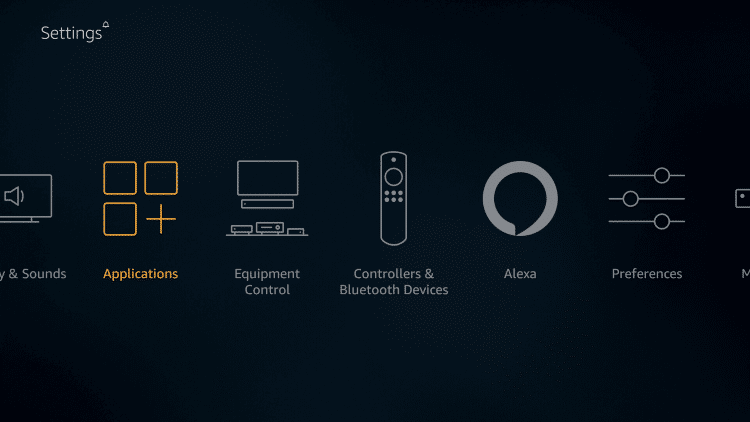 Step 2: Select Manage Installed Applications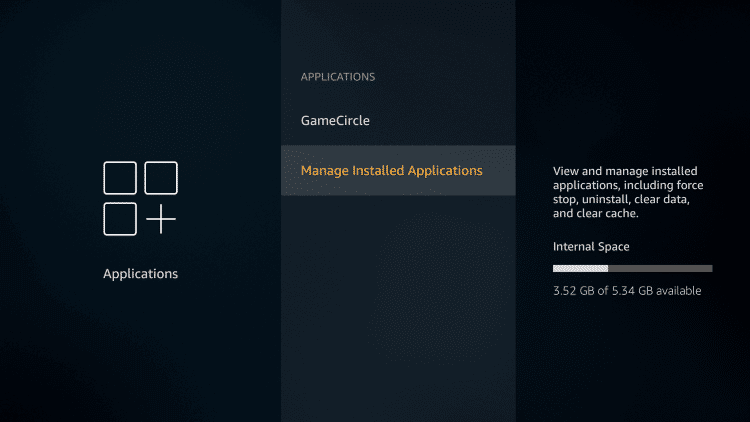 Step 3: Select whichever app you want to remove and uninstall. (I am removing One Player as an example in the screenshot). Click on the app.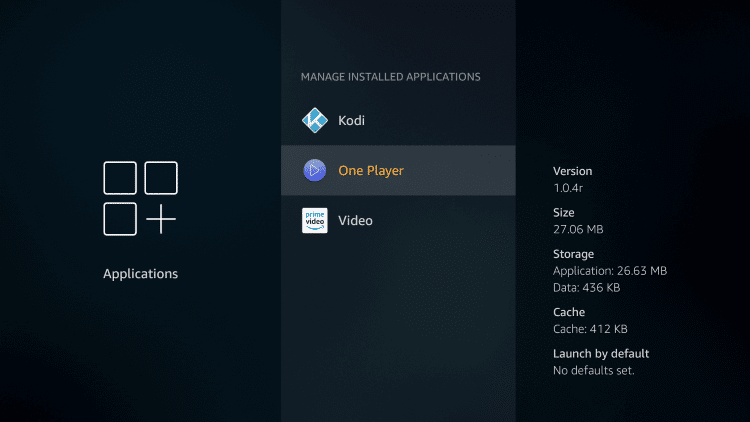 Step 4: Select Uninstall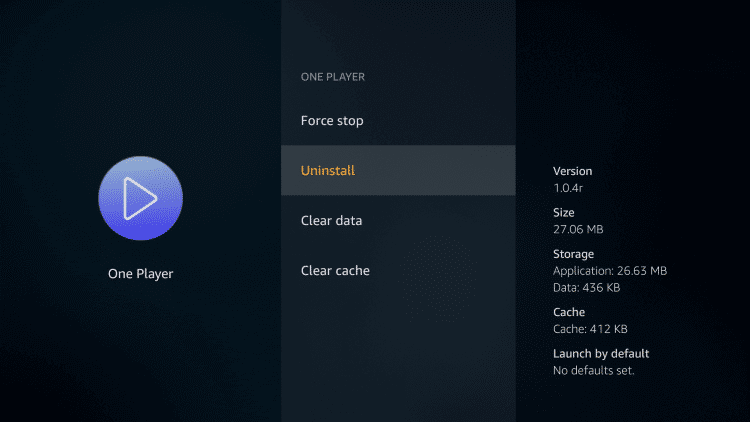 Step 5: Select Uninstall one more time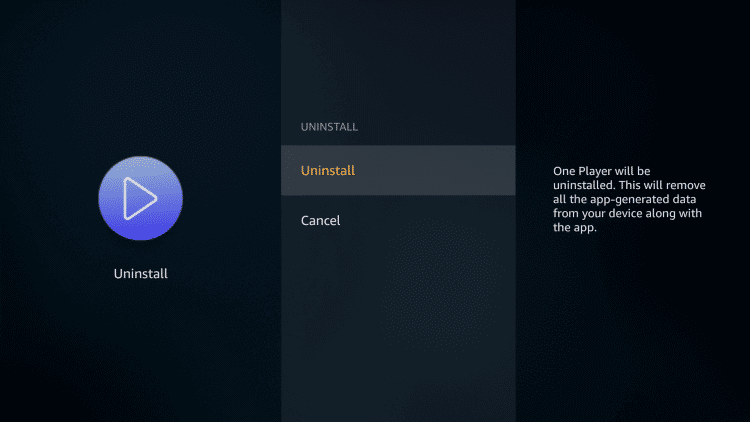 This is it! You have successfully uninstalled unwanted apps by repeating the method for each app on your Fire TV device.
Clear the Cache to Free Up Space on Firestick
This is another method by which you can free up space on Firestick. You don't have to delete or uninstall the app. To Clear the cache on FireStick, follow these instructions:
Step 1: Open Firestick Home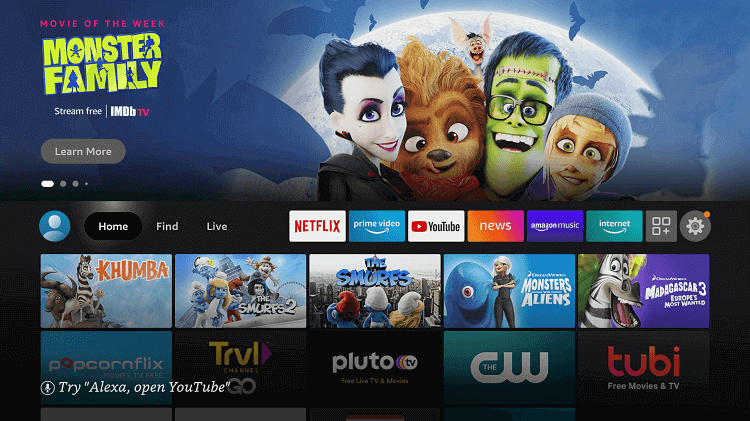 Step 2: Click on the Settings icon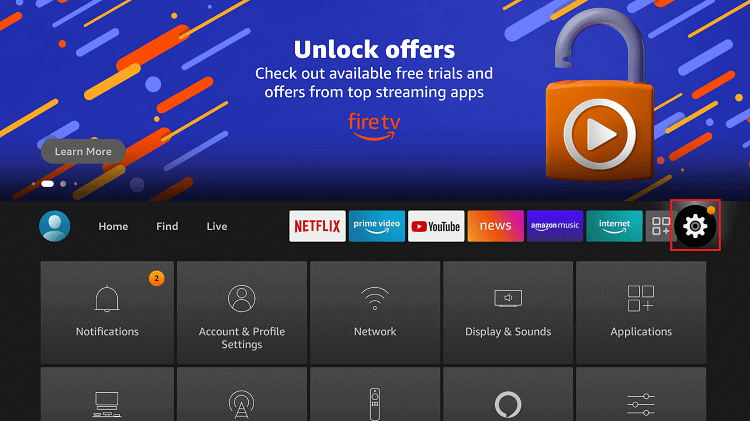 Step 3: Click on Applications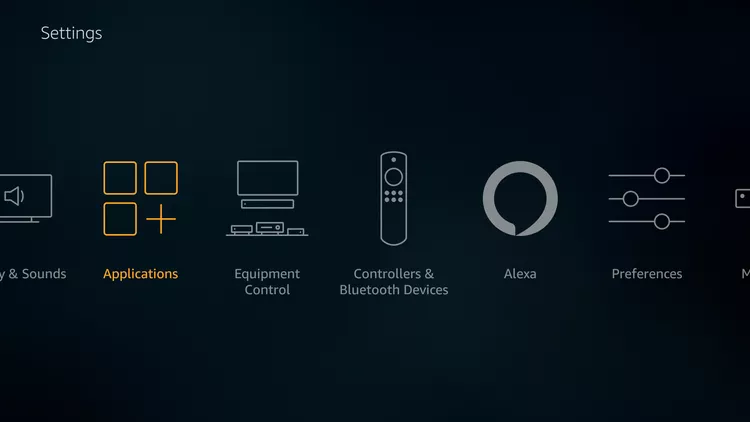 Step 4: Select Manage Installed Applications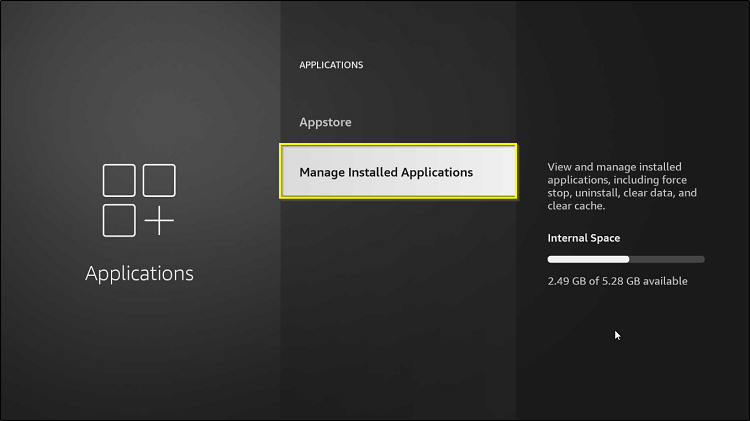 Step 5: Select any App like Netflix from the list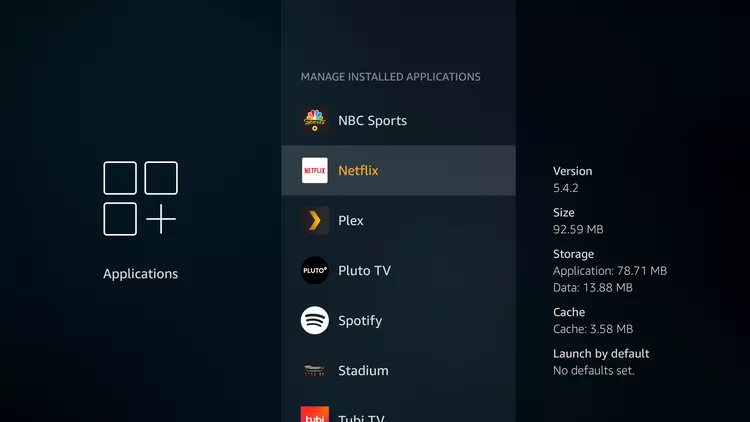 Step 6: Click on Clear Cache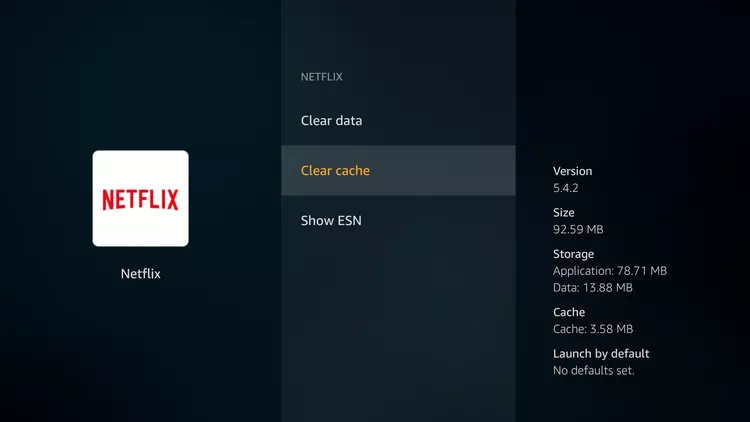 Free Up Space on Amazon FireStick using ES File Explorer
This app now charges a ridiculous price of $9.99/mo which I think is a lot. If you can afford it, you can continue with this method or you can try using the above two methods.
Step 1:Open Firestick Home
Step 2: Click on the Find tab and then Click on Search Icon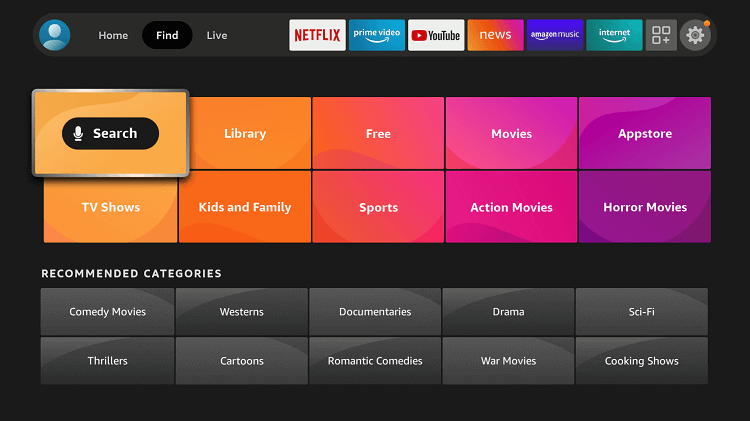 Step 3: Type ES File Explorer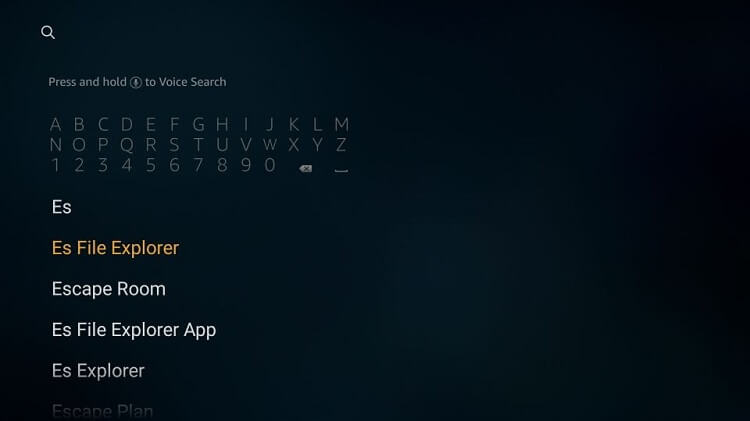 Step 4: Select the ES File Explorer app from the list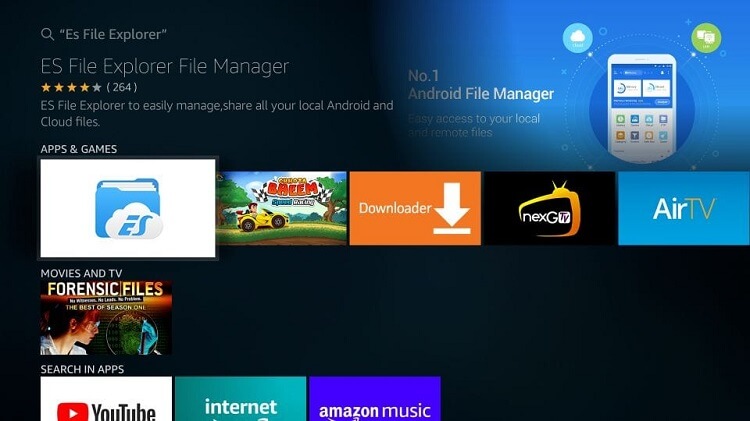 Step 5: Click on Get or Download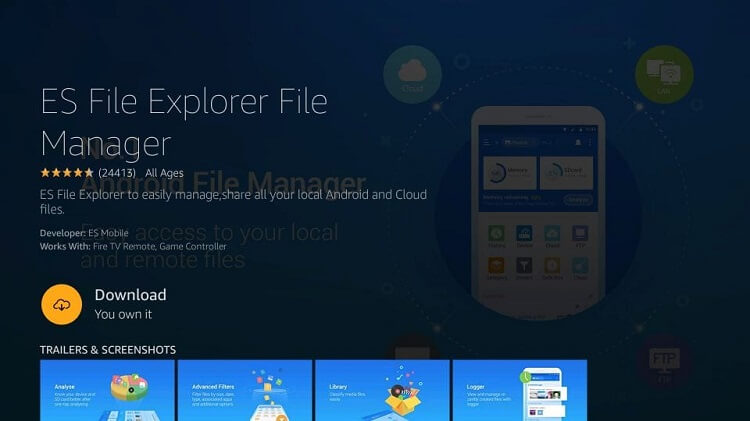 Step 6: Click Open once the download ends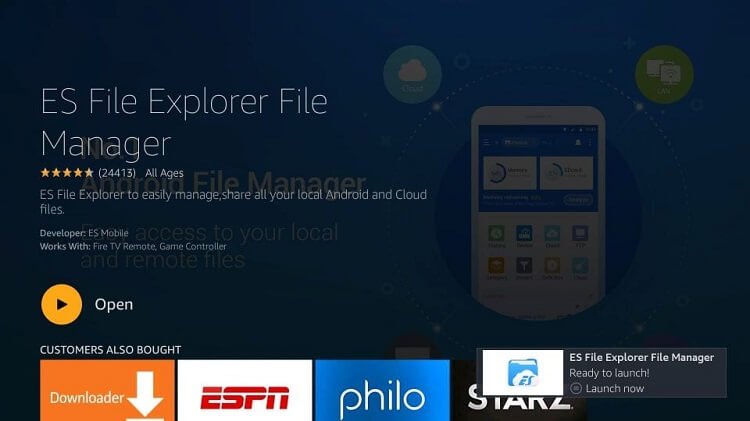 Step 7: Click on the Internal Storage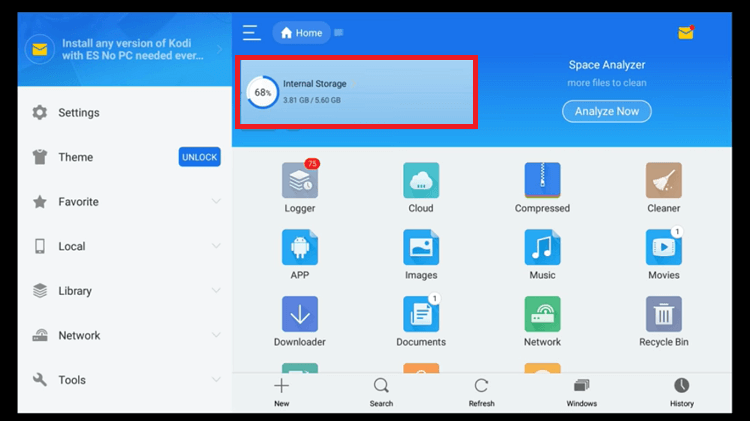 Step 8: Choose any folder. I chose Downloader because I download many APKs through the Downloader app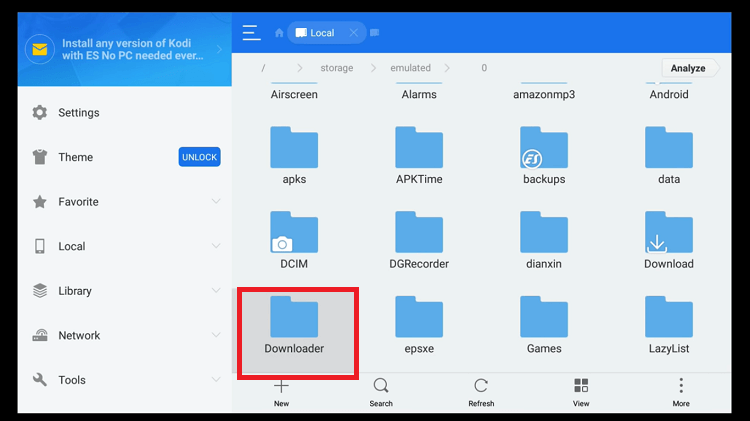 Step 9: Here are the APKs that you can delete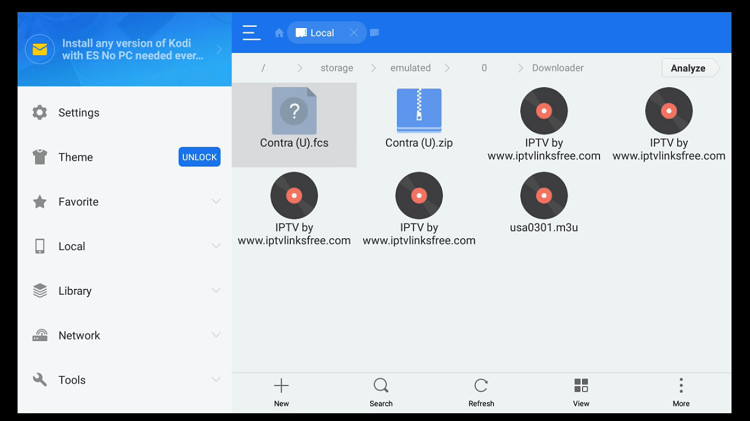 Step 10: Long-press the 'Select' button on the FireStick remote to choose the APK that you wish to delete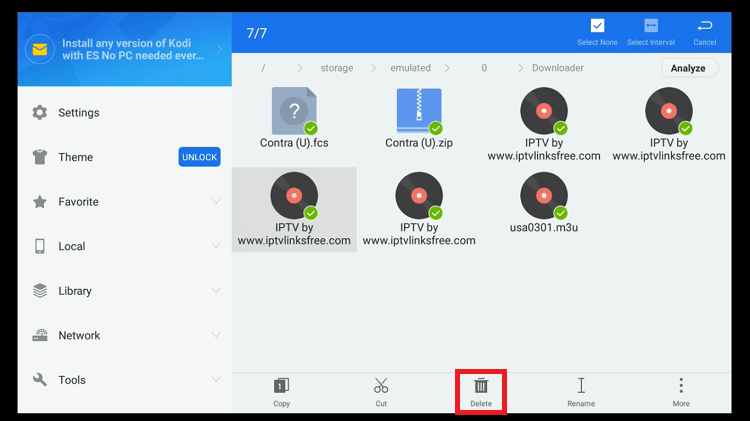 This is how you can free up space on your FireStick. You can repeat the method for every folder you see on ES File Explorer. You can also reset FireStick to default factory settings as well but it will clear all your data.
How to Check Internal Storage on FireStick
To check internal storage on your Amazon FireStick, just follow these steps:
Step 1: Open Firestick Home
Step 2: Click on the Settings icon
Step 3: Click on My Fire TV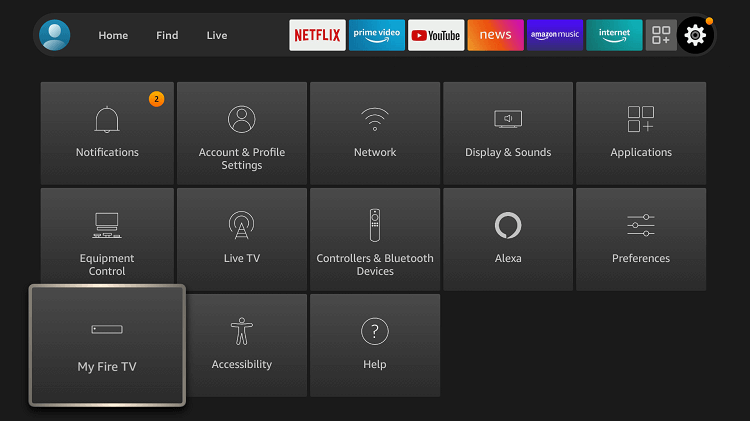 Step 3: Select About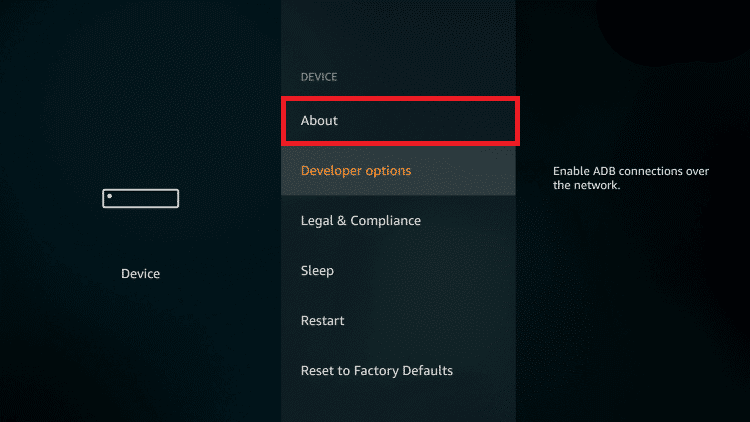 Step 4: Now hover the remote on Storage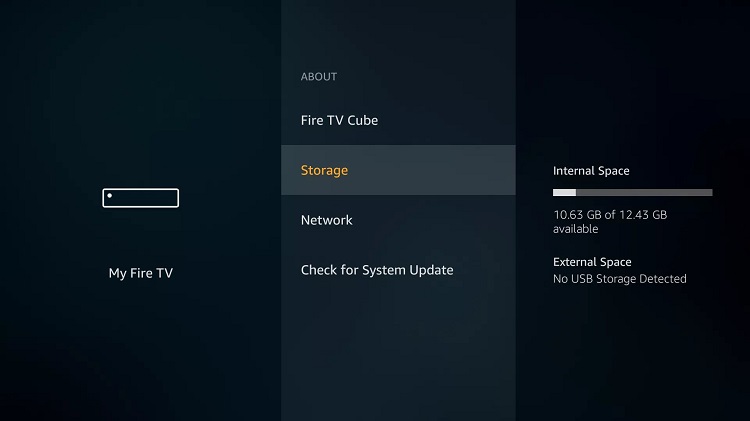 FAQs – Free Up Space
Why does my firestick keep saying low storage?
It is probably due to the excess of the installed apps on your Firestick, and the cache stores in the background of the app that slowly covers your device storage.
How do I get rid of Low Storage Problem?
The solutions to this problem are already discussed in the article above. The other last method will be resetting your Firestick device which will delete everything and make it as if you bought it New.
What you can do to prevent Low Storage?
There is nothing specific that can hold it by causing Low storage because Firestick does not offer a good storage capacity. However, the simplest thing you can do is to delete third-party apk files after the app is installed.
Conclusion
Now you can use your FireStick device without worrying it would eat your internal storage.
Freeing up space on FireStick can be done by various methods including deleting some apps or clearing up the cache. This guide will tell you all about it.