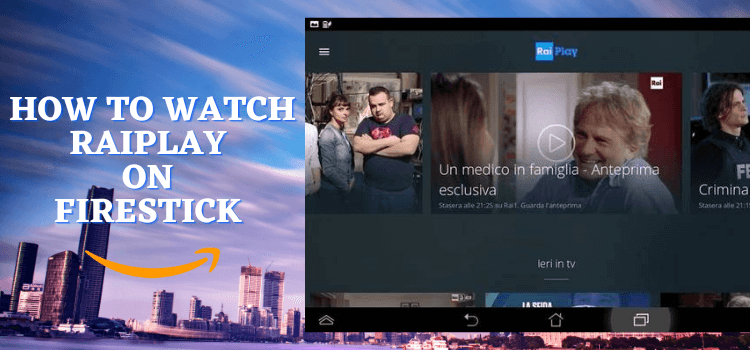 This is the step-by-step guide on how to watch RaiPlay on Firestick, Fire TV, & Fire TV Cube.
RAI – Radiotelevisione Italiana is the national public broadcasting network of Italy. It is owned by the Government of Italy, the Ministry of Economy and Finance.
It operates many terrestrial and subscription television channels and radio stations. RAI TV is accessible only in Italy and some surrounding countries, like Albania, Bosnia, Croatia, France, Malta, Monaco, Montenegro, San Marino, Slovenia, Switzerland, Tunisia, and the Vatican City.
Also, Rai TV (RaiPlay) provides some of the country's most popular TV shows and radio content.  The Rai Television Network extended its TV channels to Rai 1, Rai 2, and Rai 3 (General TV channels), Rai 4 (an entertainment channel ), Rai 5 (a culture channel ), Rai Gulp (a kids channel ), Rai Movie (a movie channel), RaiNews24 (a news channel ), Rai Sport 1 & 2 ( a sports channel), RaiPremium (Originals and Premium), RaiYoyo, RaiStoria (History), RaiScuola (School), and many more.
2 Ways to Watch Rai Play TV on Firestick
I have discussed two different methods to watch Rai Play TV on Firestick. These methods are:
Since the service is only accessible in Italy and its surroundings, so it is recommended that you use a VPN on your FireStick device.
Our Recommended VPN – ExpressVPN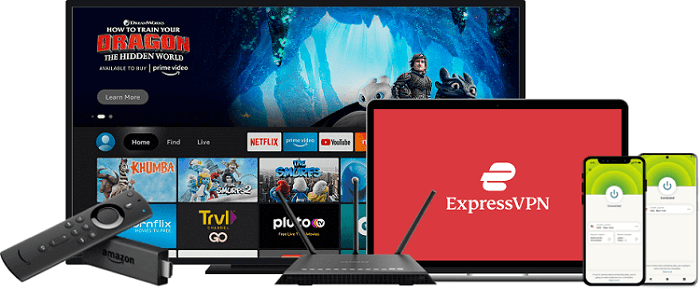 ExpressVPN is our recommended choice because it assigns you a French IP address and keeps your online identity anonymous while you stream free content on RaiPlay.
Get ExpressVPN today to enjoy 3 extra months free. It also offers a 30-day money-back guarantee policy that allows you to access all features risk-free for 30 days
Watch RaiPlay on FireStick Using Silk Browser
The Rai TV Play is a service that can be watched through its official website for which we have to use an internet browser.
Just make sure to install and use ExpressVPN on Firestick to bypass geo-restriction in the US and access the RaiPlay content since the service is limited to Italy and surrounding regions.
Follow the steps to watch RaiPlay on FireStick:
Step 1: Open Firestick Home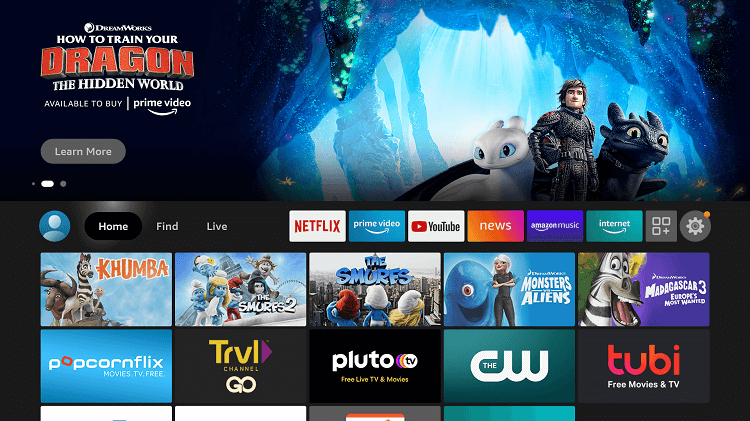 Step 2: Select the Find menu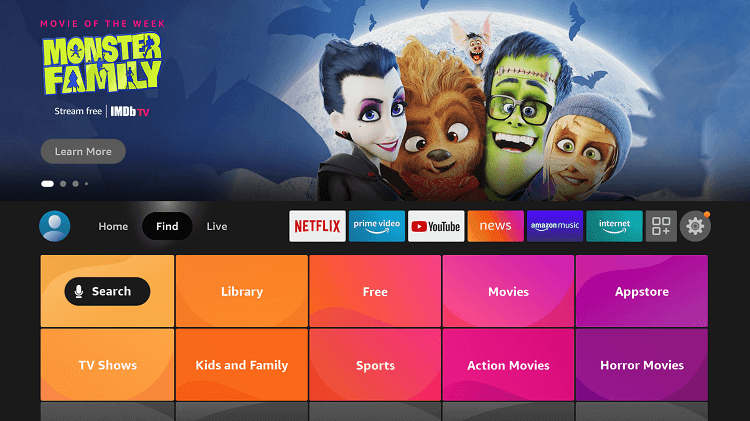 Step 3: Click on the Search option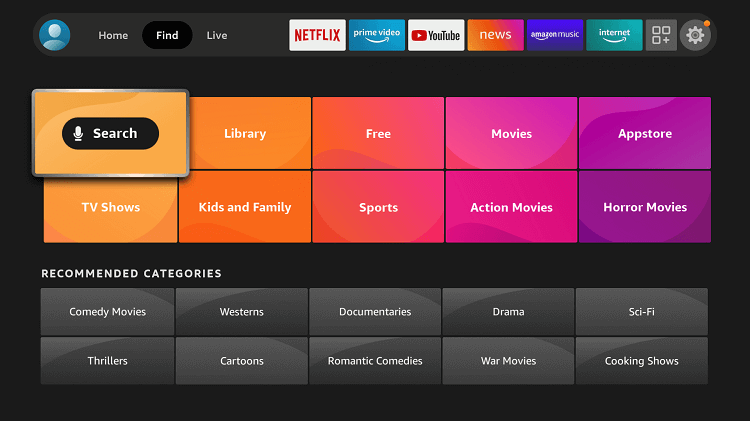 Step 4: Type "Internet Browser" and select it from the list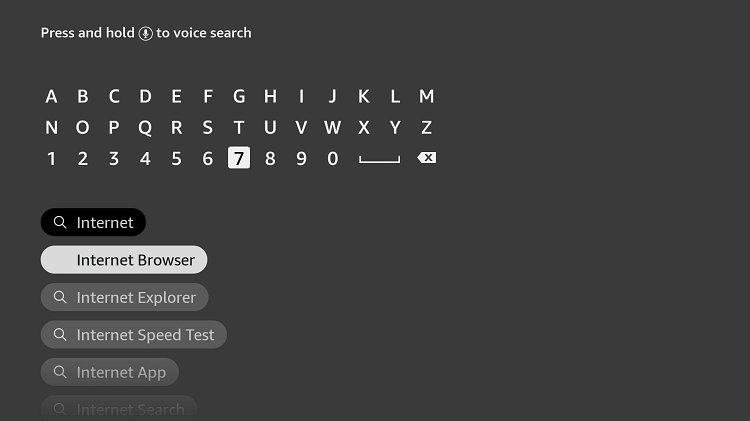 Step 5: Select the Internet icon when the below screen appears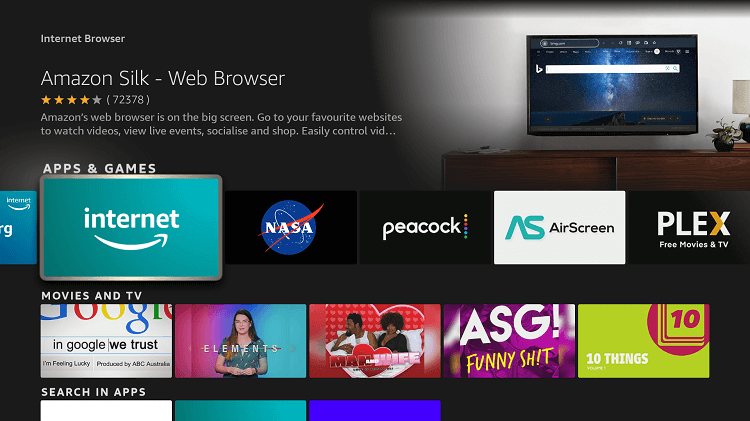 Step 6: Click on "Download" and wait for the app to install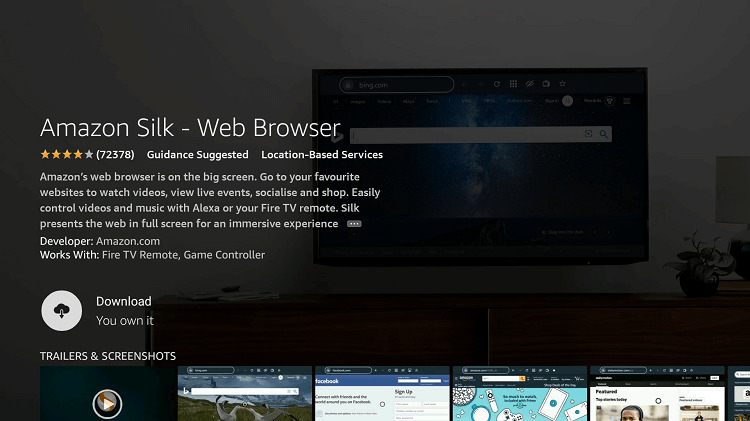 Step 7: Wait until the download is completed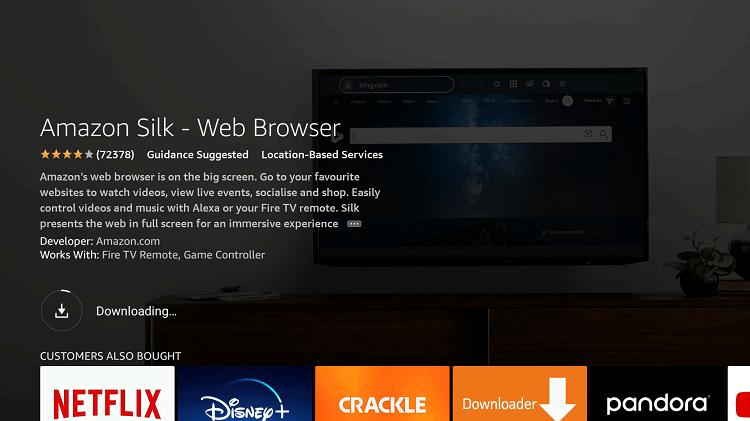 Step 8: If you're from outside Italy, you need to install ExpressVPN and connect to the Italian server to bypass geo-restrictions.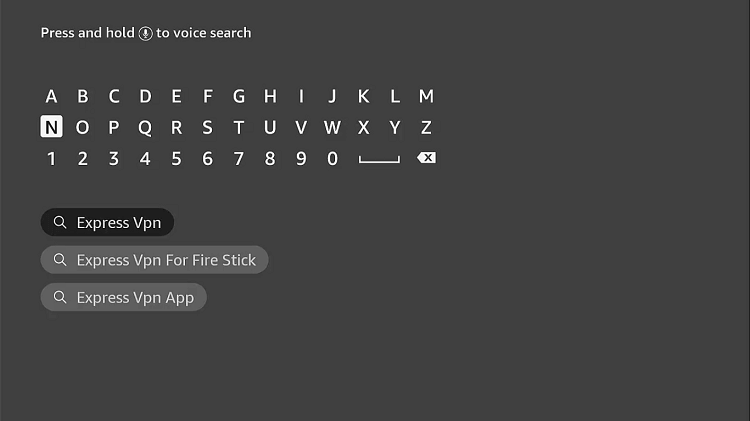 Step 9: Select ExpressVPN from the suggestions bellow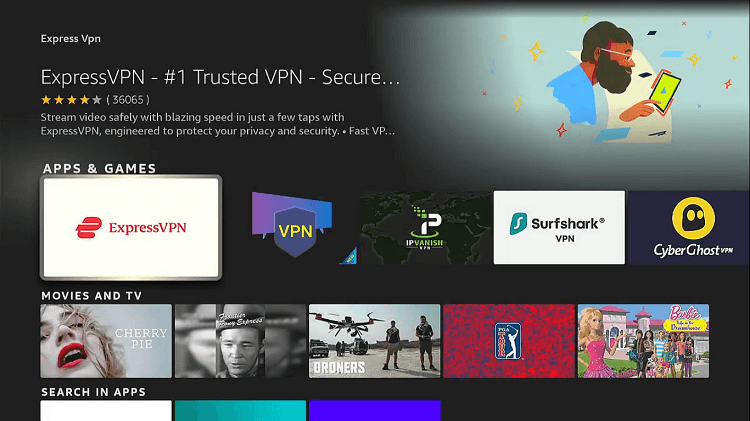 Step 10: Open Express VPN once installed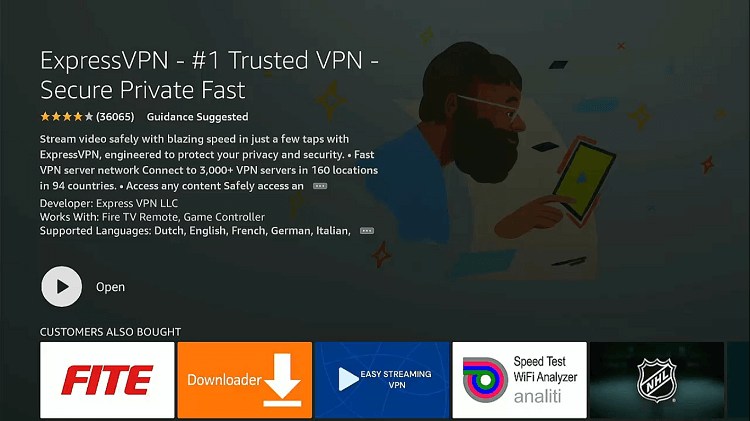 Step 11: You must connect the server to Italy to access Rai TV as it is restricted to Italy only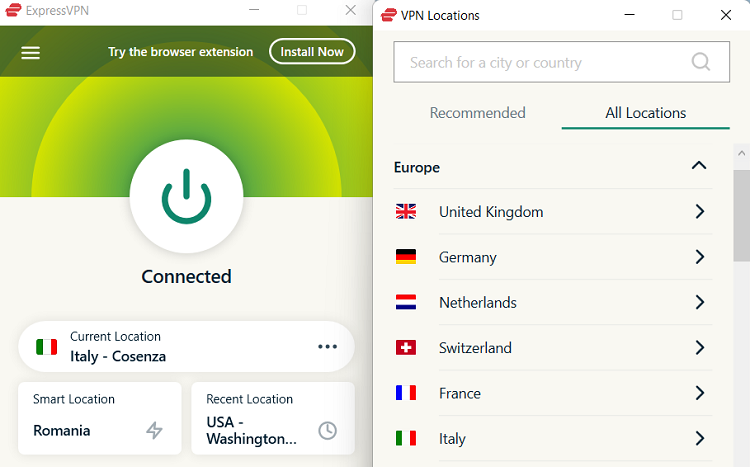 Step 12: Select Open to access the installed browser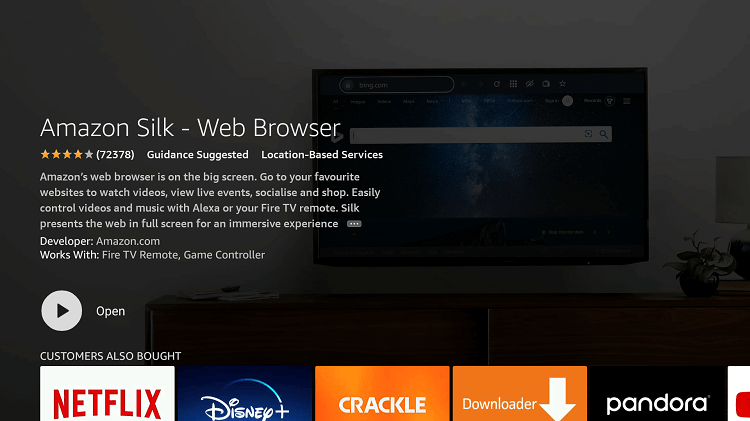 Step 13: Once the browser opens, click on Accept Terms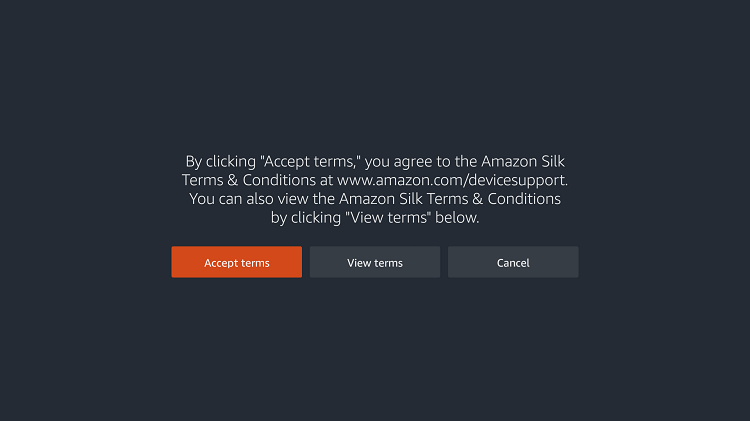 Step 14: By default, Bing.com tab would be open
Step 15: Type in the URL section www.raiplay.it/ and click Go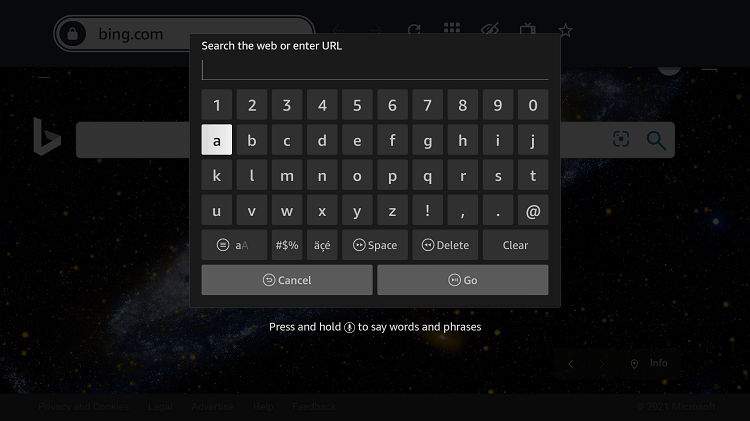 Step 16: This is the interface of the Rai TV Official Website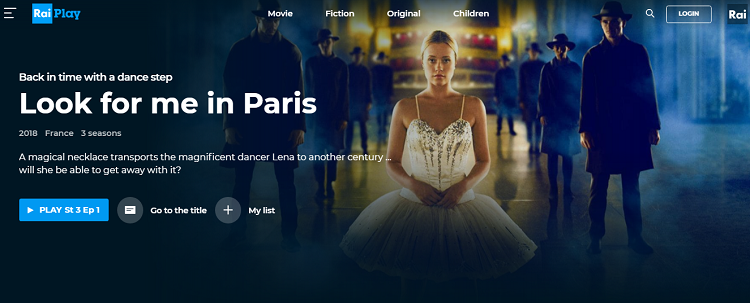 Step 17: Scroll down and choose your favorite show
Step 18: Click the Play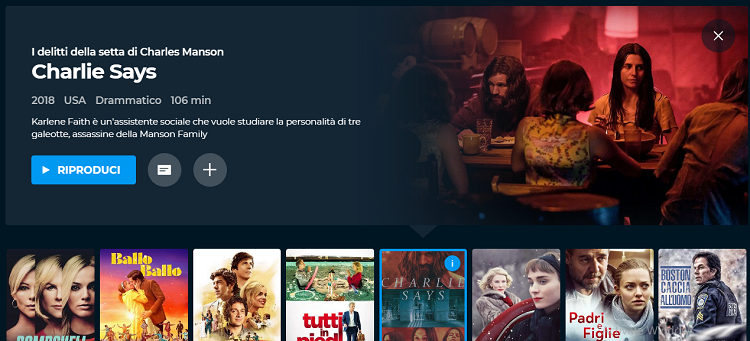 Step 19: It will ask you to log in if you already have an account or Sign in to create one. Choose Log-In or Sign-In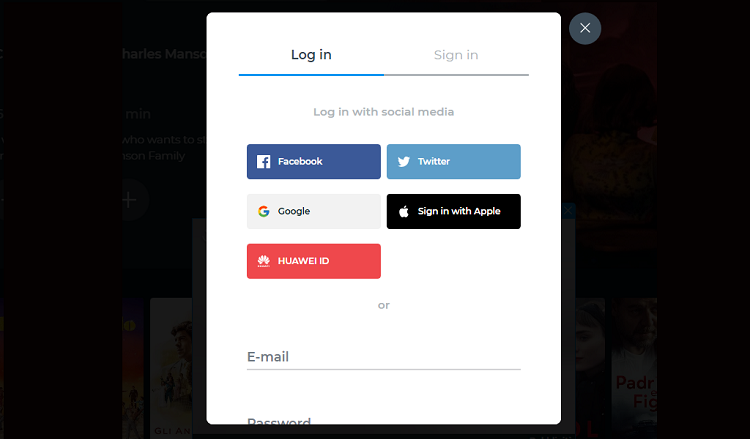 Step 20: Click "Create a Rai Account" and Provide the credentials to register the account.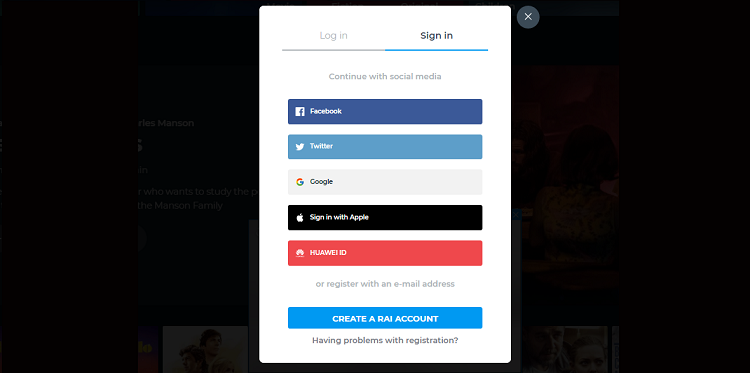 Step 21: After Creating the account click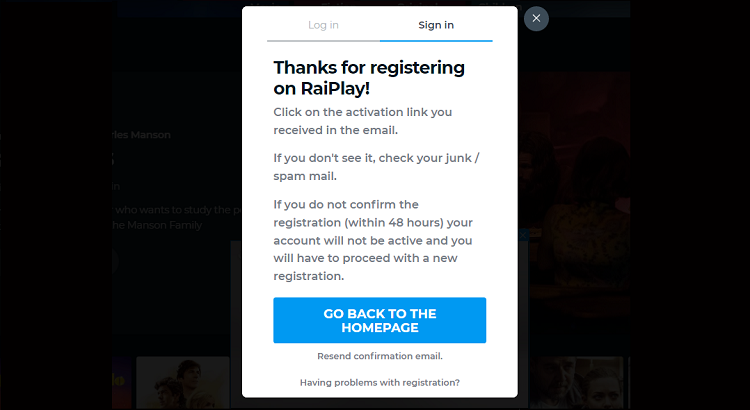 Step 22: Click Play and here you can stream anything you want for free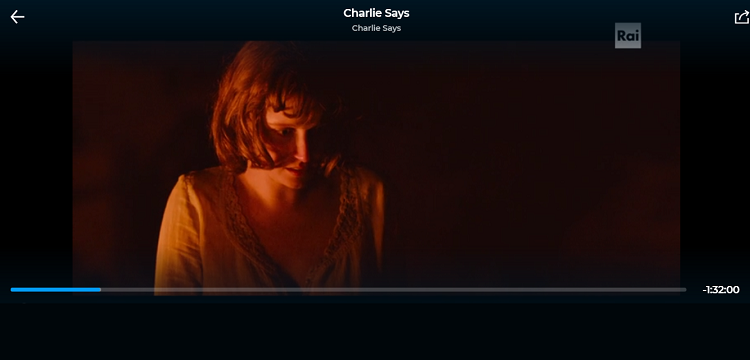 Watch Rai Play TV on Firestick (Official App store)
Rai Play is an official app available on the Amazon App store that can easily be installed on your Firestick. Keep in mind that the service is limited to Italy and its surrounding region so it is important to use ExpressVPN on FireStick and connect to the Italy server to access its content.
Follow the steps below:
Step 1: Open your FireStick Device
Step 2: Click on the Find tab
Step 3: Choose the Search icon
Step 4: Type Rai Play TV and select the app from the list
Step 5: Choose the Rai Play TV app
Step 6: Click on Get or Download to install the app on your Fire TV Stick.
Step 7: Wait until the installation completes
Step 8: Click Open
Step 9: After Launching the Rai TV app, now sign up/log in with your credentials.
Step 10: Now you can start watching Rai TV on Firestick.
Shows to be watched on Rai Play TV
Here is the list of some top shows and movies available on Rai TV (RaiPlay):
Mental
Stalk
Nudes
Pure
Passeggeri Notturni
La Mia Jungla
Liberi Tutti
Foodie Love
Beforeigners
The Amazing World of Zoey
Euforia
Stay With Me
and much more
Alternatives to RaiPlay
I have listed some other streaming services like RaiPlay, that you can use to watch other regions' channels and content across the globe. These alternatives are:
FAQs – RaiPlay
What is RaiPlay?
Rai Play or Rai TV is an online Italian public network platform that offers a variety of channels, with a vast range of content. However, it is geographically restricted outside the Italian region but you can still access it using a VPN and connect Italy server.
How can I watch RAI TV outside of Italy?
Yes, can watch Rai TV outside Italy with ExpressVPN. Download ExpressVPN and connect to an Italian server from the list and start streaming Rai TV outside Italy.
How can I get Italian TV?Italian TV is available across the web for you to stream, but you will require a VPN provider with the best Italian servers like ExpressVPN.
Final Thoughts
Rai Play TV is a very famous and popular public broadcasting network that mostly provides content from Italian culture including Movies, shows, news, documentaries, originals, music, fiction, and more.
It also provides a range of Live TV Channels like Rai News, Rai 1,2,3,4,5 HD, Rai Movie, Rai Premium, Rai Ladinia, Rai Sudtirol, Rai Sport, Rai YoYo, Rai Scuol, and UniNettuno University TV.
You must keep in mind that Rai TV is an Italian-based service that is only limited to its region and some neighboring countries. So make sure to use ExpressVPN and connect Italy server to bypass restrictions and access the content.