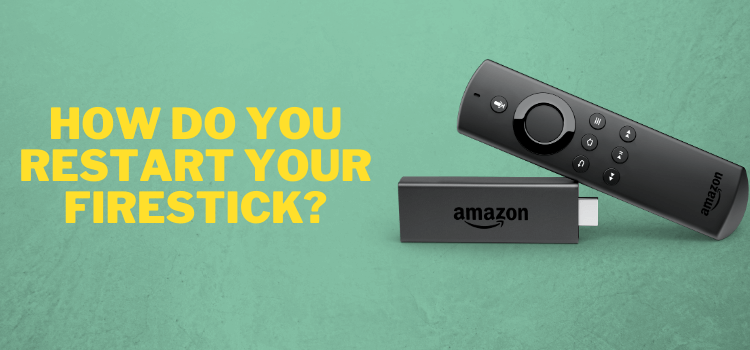 This is a step-by-step guide on how to Restart FireStick, Fire TV, and Fire TV Cube.
FireStick provides an incredible TV experience to its users. However, like all devices, FireStick can also get slow due to different reasons like lack of storage.
In many cases, other than lack of storage, a simple reboot or restarting your FireStick can resolve issues that you might be having with your device.
This article contains three different methods in which you can restart your FireStick TV without a problem.
All methods are quick and easy for all types of FireStick users. Restarting allows the device to return back to its peak performance mode.
All running apps will be automatically closed when you restart your FireStick. It is to be noted, however, that restarting will not reset your FireStick to its Factory or default settings, a factory reset is needed in that scenario.
Why Should I Need to Reboot the Fire TV Stick?
You would primarily need to reboot or reset the Fire TV stick because of the following reasons.
Wi-Fi does not work properly or buttons on your remote do not work efficiently
Your TV stick has become slow with the passage of time
The apps are loaded slowly or crashed on a regular basis
The disk is out of space because of the cached data.
How to Restart Your FireStick Device
Below are three methods through which users can restart their FireStick device. The first method is the quickest and easiest, however, it might not be the most effective.
Method 1: Unplug the Cord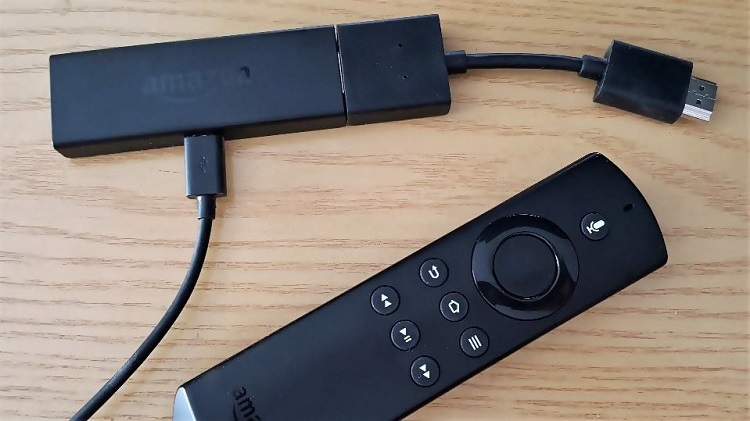 The easiest way and something most users do in frustration while experiencing an issue with their FireStick are unplugging the cord of the device directly from the socket.
This is usually done when the device freezes and the user is unable to perform any function on their device with the remote.
After unplugging wait for round 30 35 seconds, then plug it in again and switch the device on. This will restart your device, give it a minute to load all apps and menus.
If your cord is not visible or out of reach to plug out, then try other methods to restart as mentioned below.
Method 2: Using FireStick Remote
You can use your FireStick remote control to restart your device as well.
Step 1: Select the Pause/Play button and then click on the Select button in the center of the navigation ring, simultaneously for a couple of seconds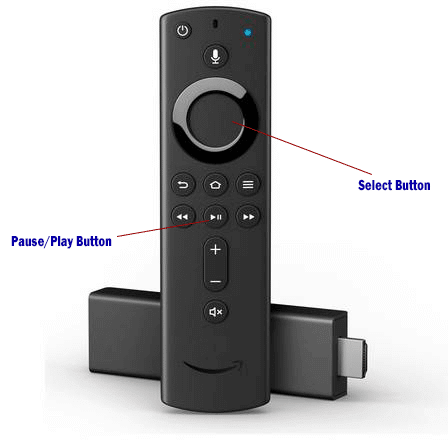 Step 2: The following prompt message will show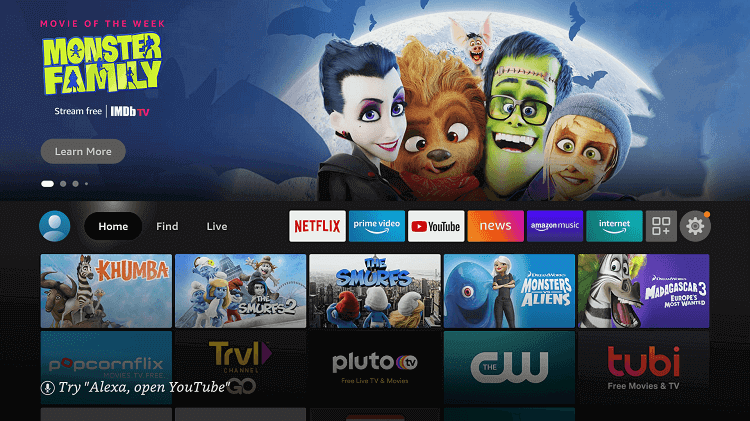 Step 3: The device will now reboot and be back up again.
Method 3: Restart Through FireStick Settings
This method is the longest method. So when for any reason, the first two methods don't work, this method can be tried out from the FireStick settings. Follow the steps below:
Step 1: Click on the Settings icon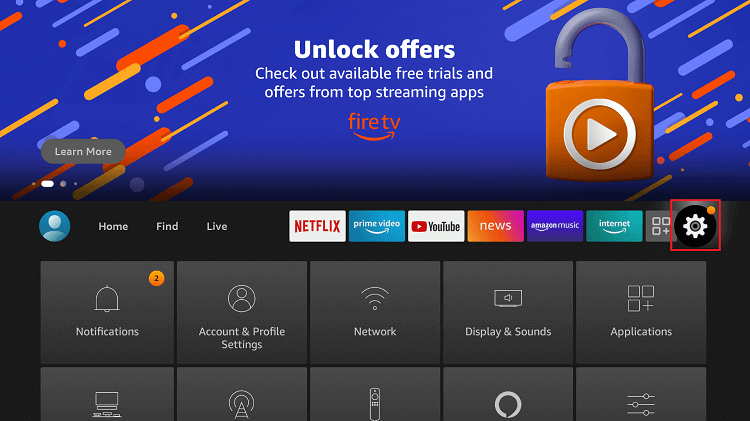 Step 2: Select My Fire TV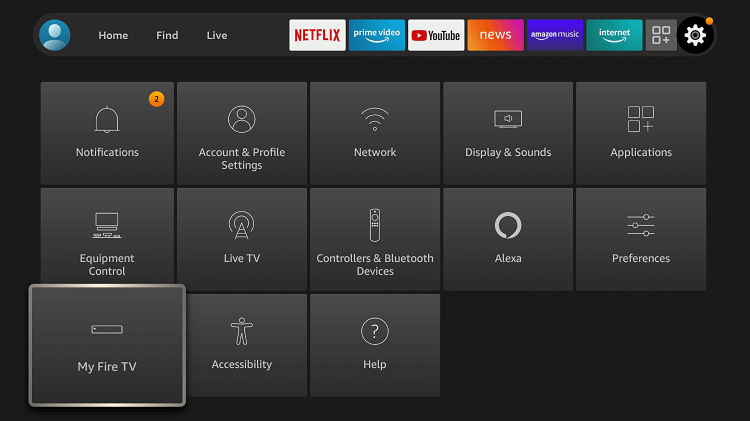 Step 3: Select Restart after scrolling down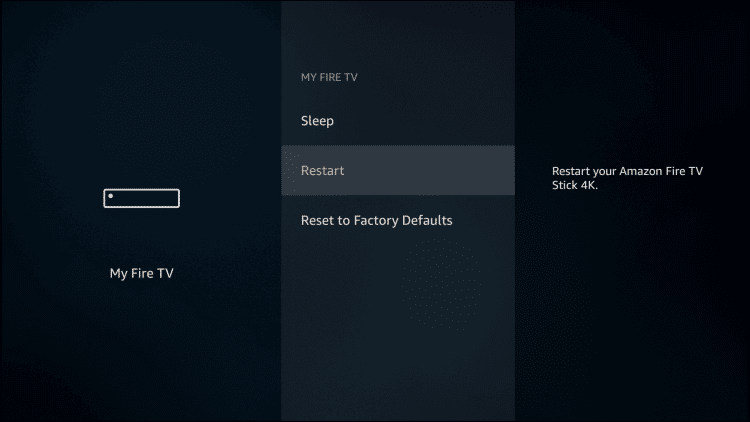 Step 4: Select Restart again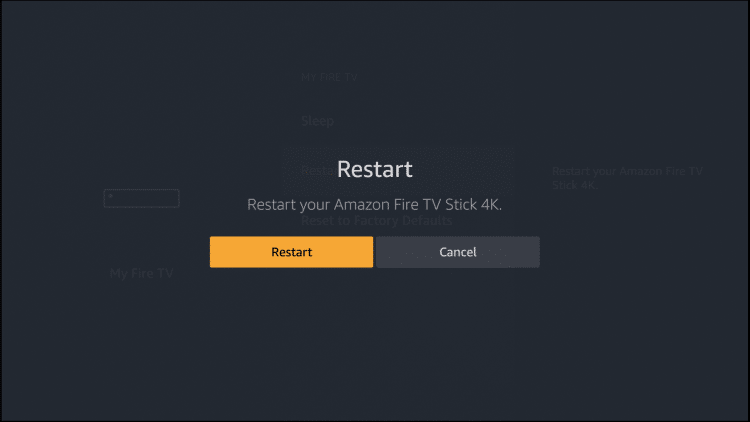 Step 5: The following message or similar message will appear depending on your device's generation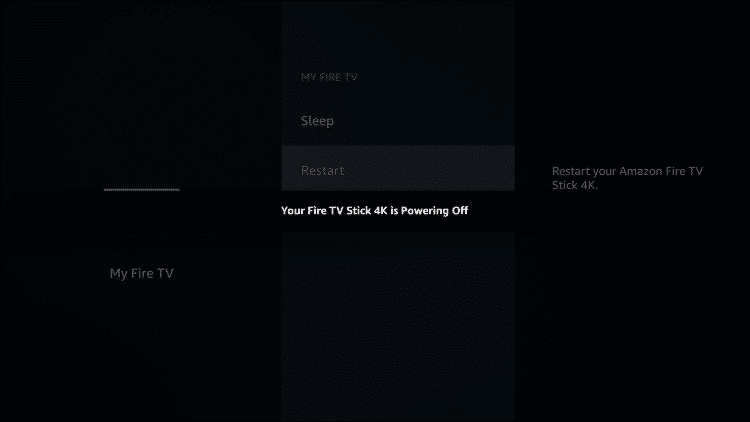 This is it, your device will reboot and start again after a few minutes.
Conclusion
It is not a big issue to restart your FireStick device, it is a simple procedure that can quickly resolve issues like hanging or freezing of the device by bringing it back to its peak performance.
FireStick generally runs into fewer issues, and users tend to have an overall positive experience.
However, just like any other device, FireStick can also run into minor issues, and restarting it before using any other solution can be enough to resolve the issue.