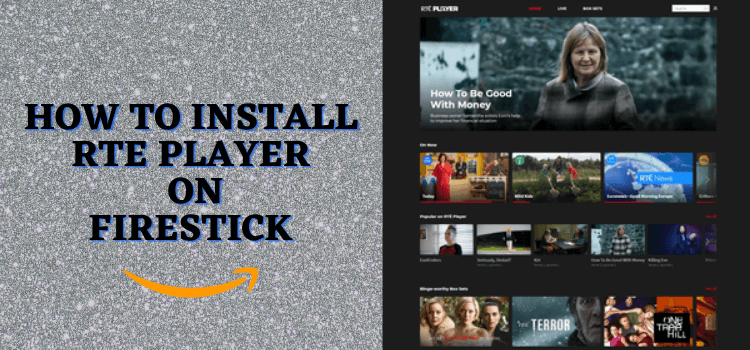 This is the step-by-step guide on how to watch RTE Player on FireStick, Fire TV, & Fire TV Cube.
RTE Player is an Irish video streaming service that broadcasts the content of RTE Channel (an Irish public media broadcaster).
This service allows Live and Recorded Programs i.e. RTE Food, RTE Archives as well as programs from international broadcasters like ABC Australia, Warner Brothers Television, Arte Epix, Lionsgate Television, and CBS.
Unfortunately, RTE Player is only available for the people in Ireland. To watch RTE Player from anywhere around the world, you will need to use a VPN.
Also, RTE Player doesn't work with the Silk Browser, you will need to use Firefox Browser to stream its content.
If you try to access RTE Player outside of Ireland without a VPN, you will see a geo-restriction error that says:
"This programme cannot be streamed due to the rights restrictions"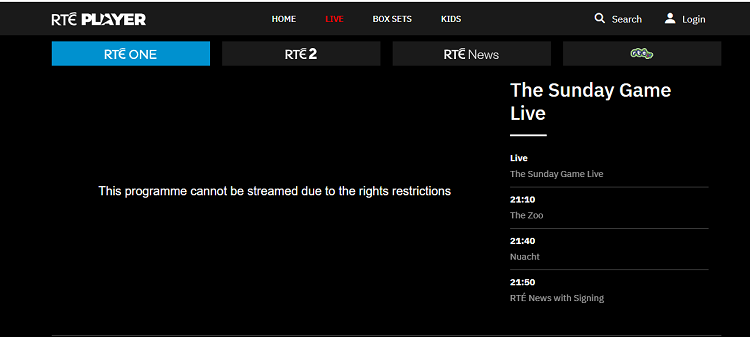 I was able to unblock RTE Player from outside Ireland with the help of ExpressVPN.
2 Ways to Watch RTE Player on FireStick
I have discussed two methods by which you can watch free RTE Player content on FireStick. These methods are:
RTE Player (free service) is geo-restricted outside of Ireland, which is why you will need a VPN on your FireStick device to access its content.
Our Recommended VPN – ExpressVPN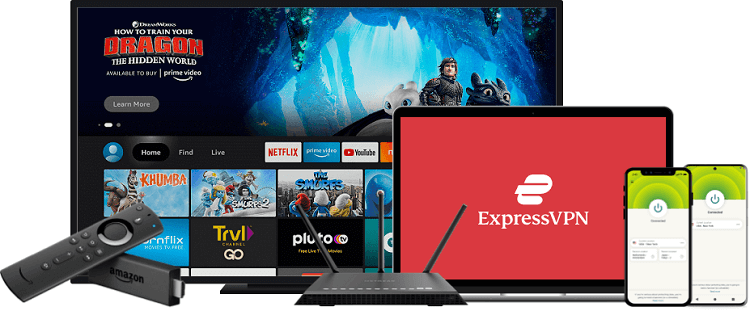 ExpressVPN is our recommended choice because it assigns you an Irish IP address and keeps your online identity anonymous while you stream RTE Player on FireStick.
Get ExpressVPN today to enjoy 3 extra months free. It also offers a 30-day money-back guarantee policy that allows you to access all features risk-free for 30 days.
How to Watch RTE Player on FireStick using the Internet Browser
RTE Player is an Irish streaming service that is only available in Ireland. The app is not available on Amazon App Store so we have to stream it on its official website. 
We will be using Firefox Browser because its website is not user-friendly with any other browser that we have tested.
As discussed earlier, the service is geo-restricted, so it is essential to install and use ExpressVPN on FireStick and connect to the Ireland server to unblock the website and stream for free.
Now follow the steps to watch RTE Player on FireStick:
Here are the steps to follow:
Step 1: Now go to the FireStick Home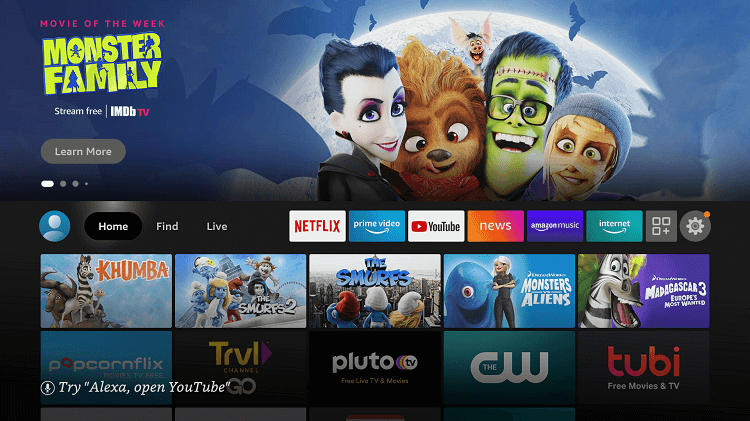 Step 2: Click on the Settings icon on the right side
Step 3: Click on the My Fire TV option given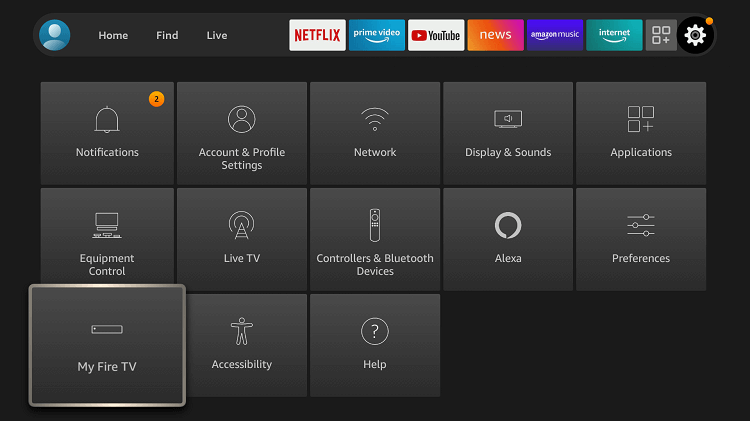 Step 4: If you don't find the Developer Option then click About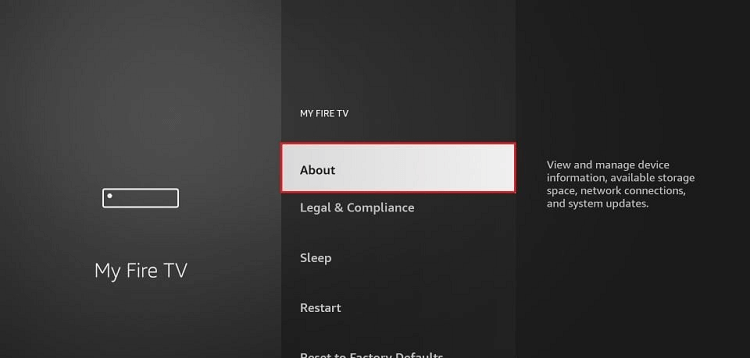 Step 5: Click on your Fire TV Stick quickly 7 times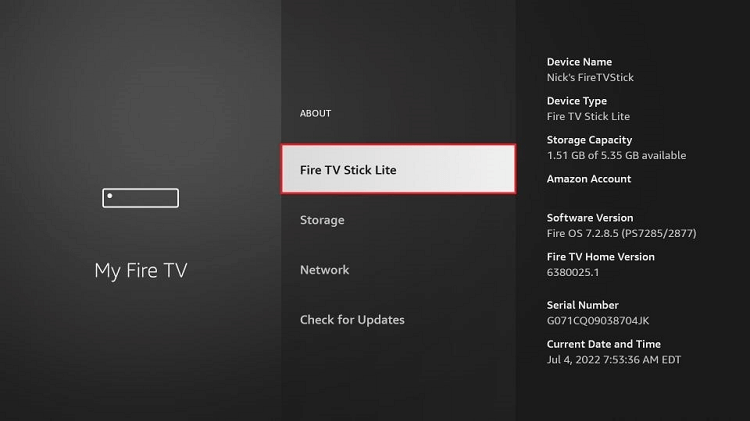 Step 6: A notification appears at the bottom saying No need, you are already a developer. That's it, you have enabled Developer Options.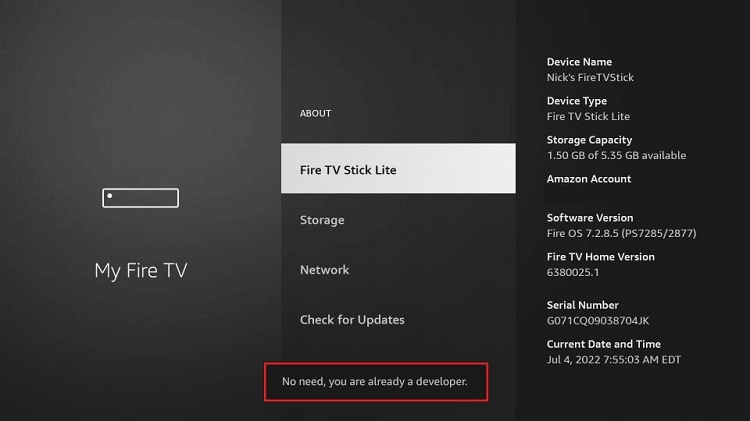 Step 7: Select the Developer Option given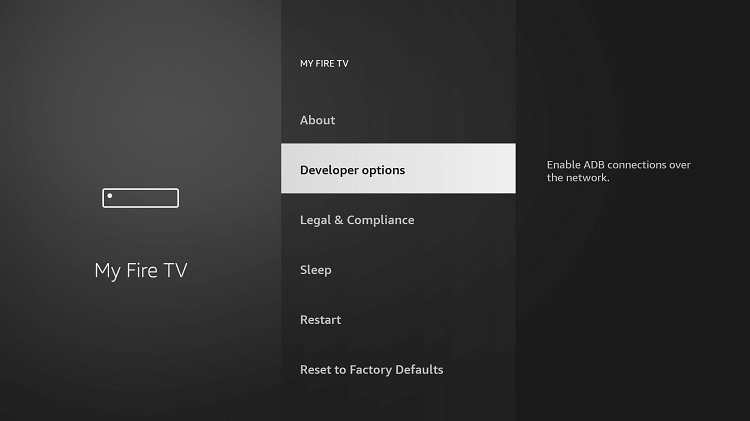 Step 8: Now click on Install Unknown Apps and proceed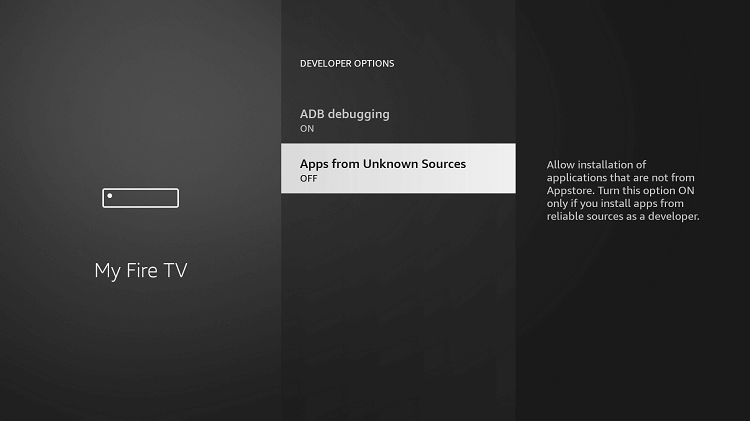 Step 9: Now Turn ON the Developer option provided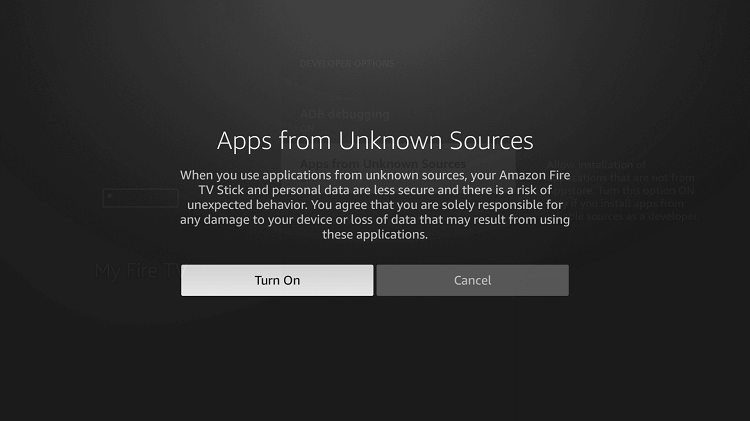 Step 10: Now search Downloader on the search bar and select from the options given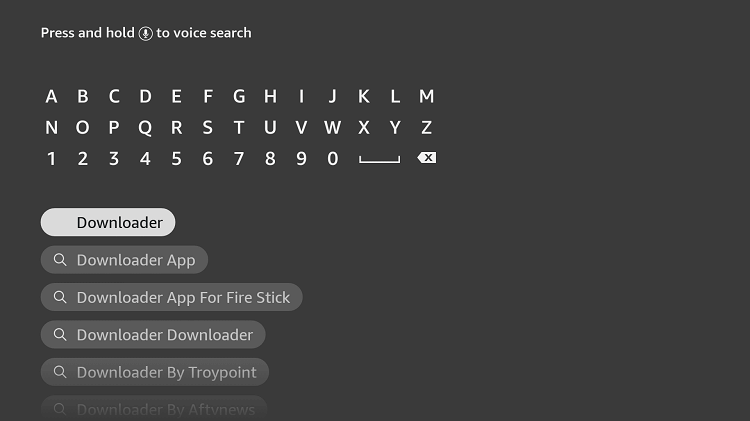 Step 12: Select the Downloader application from the suggestions given below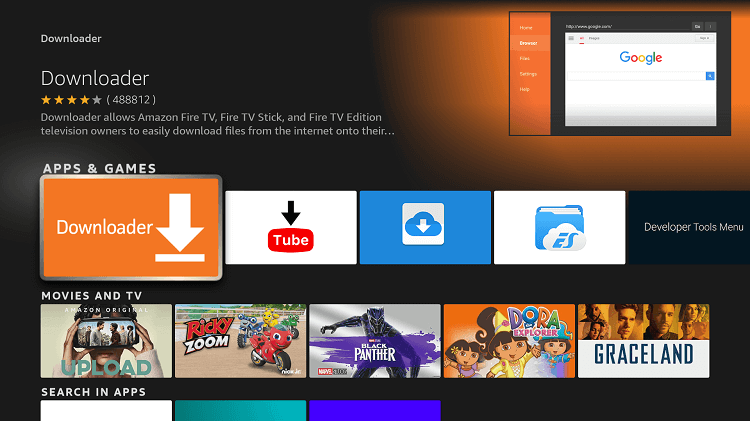 Step 13: Click on Download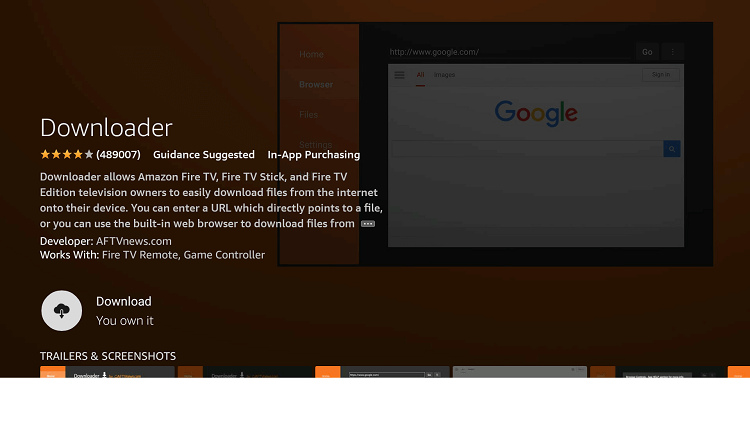 Step 14: Wait for the application to install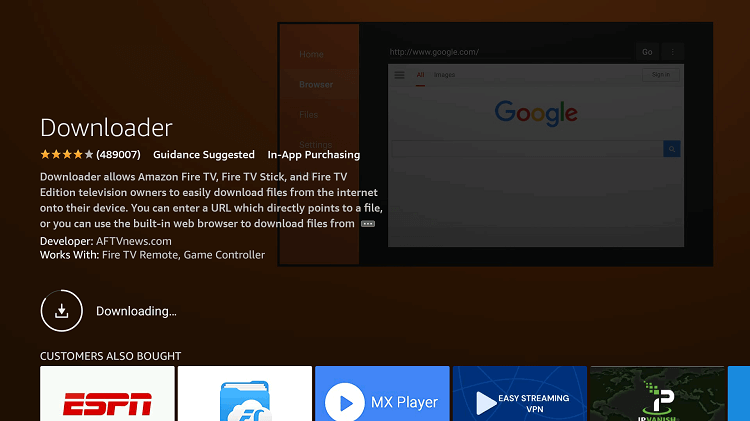 Step 15: Click Open once the app is downloaded so you can access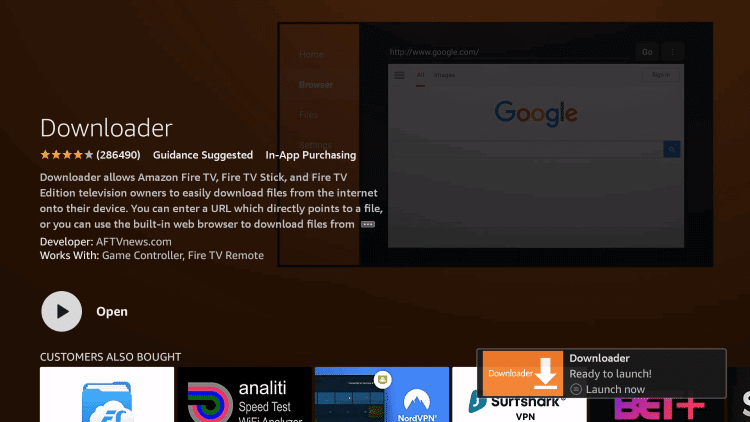 Step 16: Click Allow to let the application access your media and files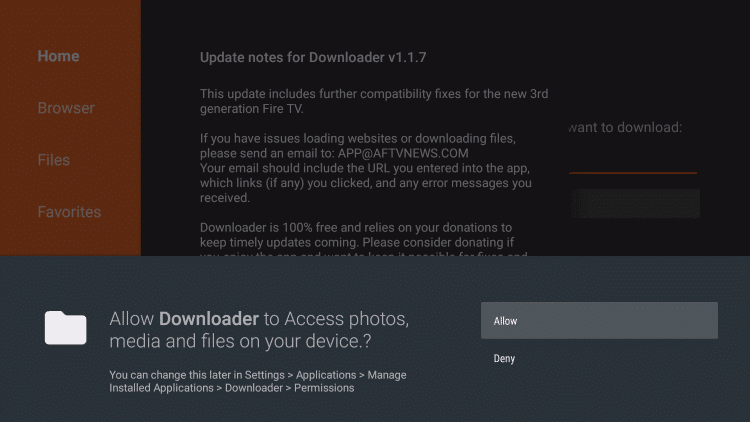 Step 17: Click OK whenever a prompt appears and continue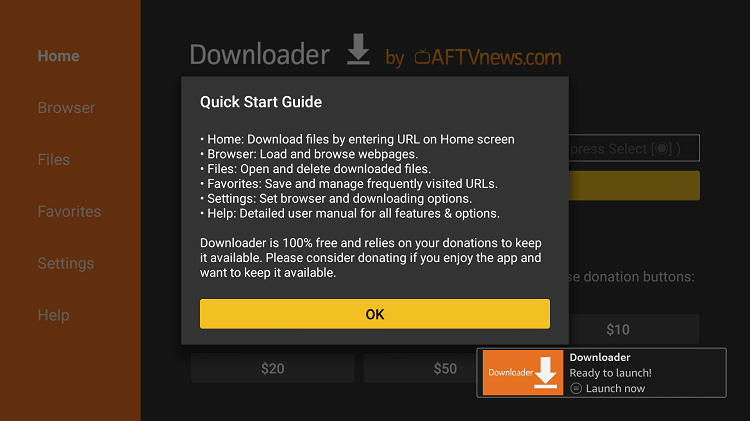 Step 18: Now type the URL https://bit.ly/firefox212 and click GO make sure the URL is correctly typed since it is case sensitive
Note: The referenced link is the official URL of this app/website. FIRESTICKHACKS does not own, operate, or re-sell any app, streaming site, or service and has no affiliation with its developers.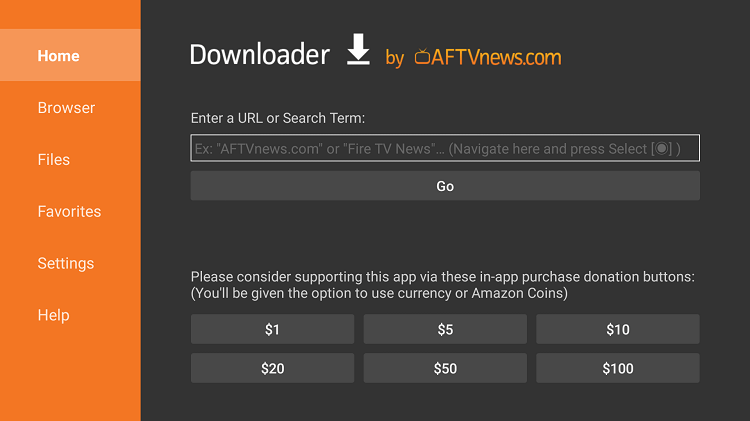 Step 19: This is the Firefox apk file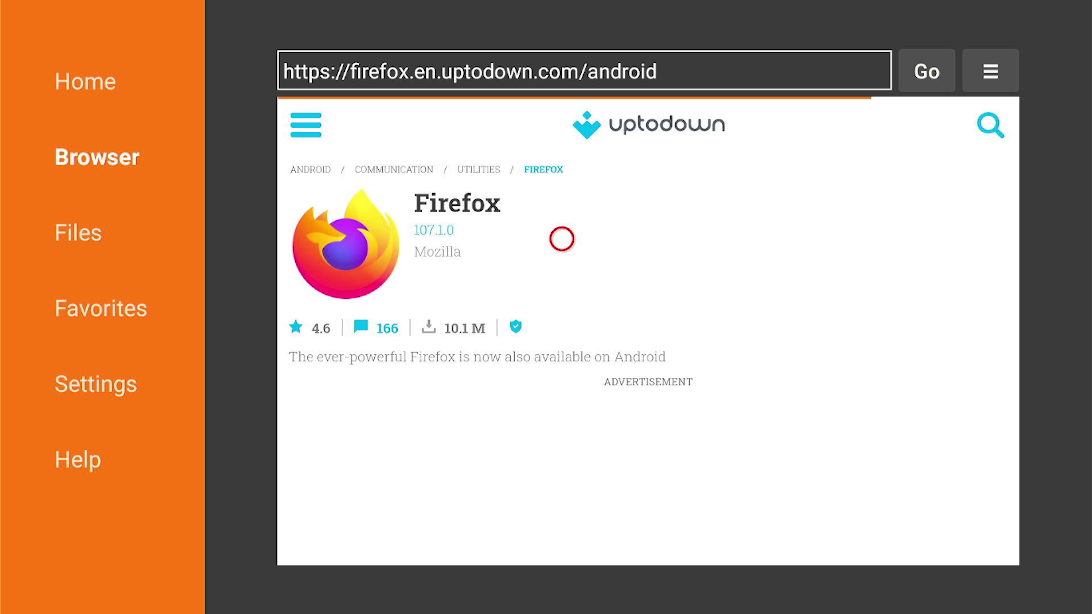 Step 20: Scroll down and click the download button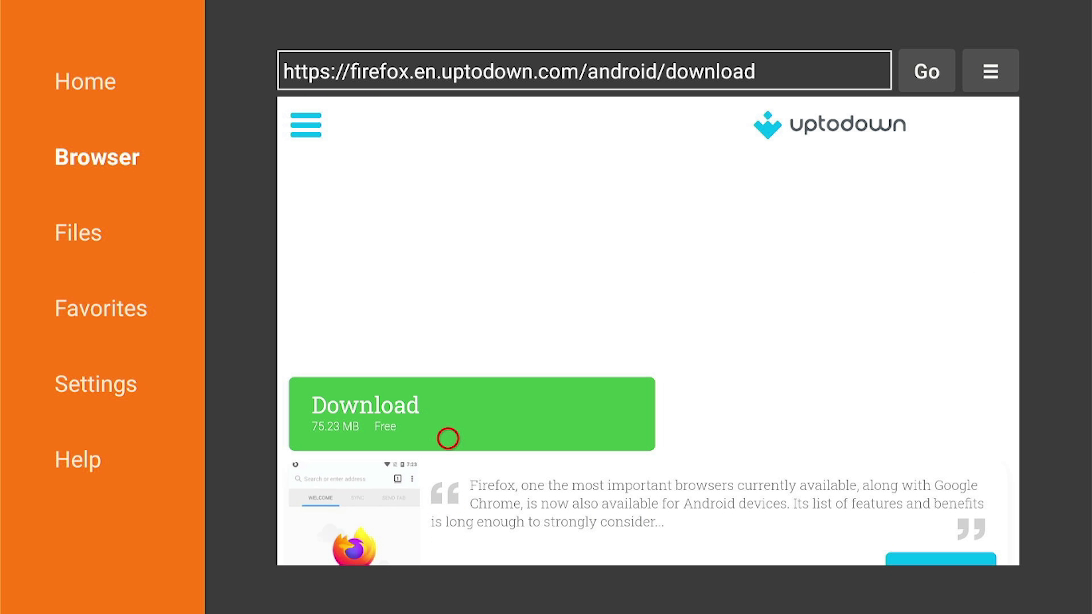 Step 21: Downloading will start, wait till it completes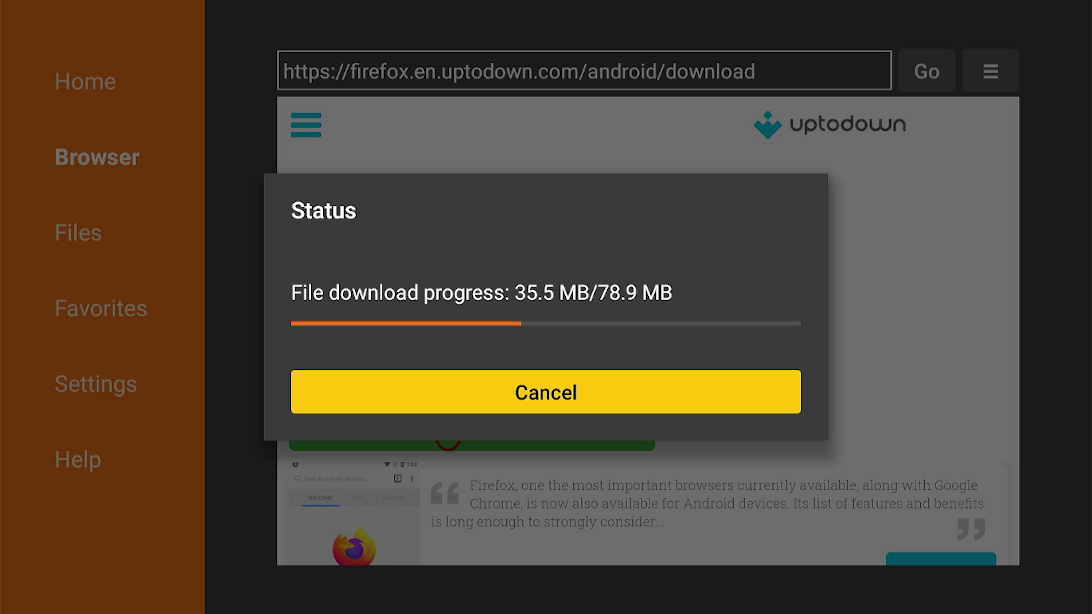 Step 22: Click Install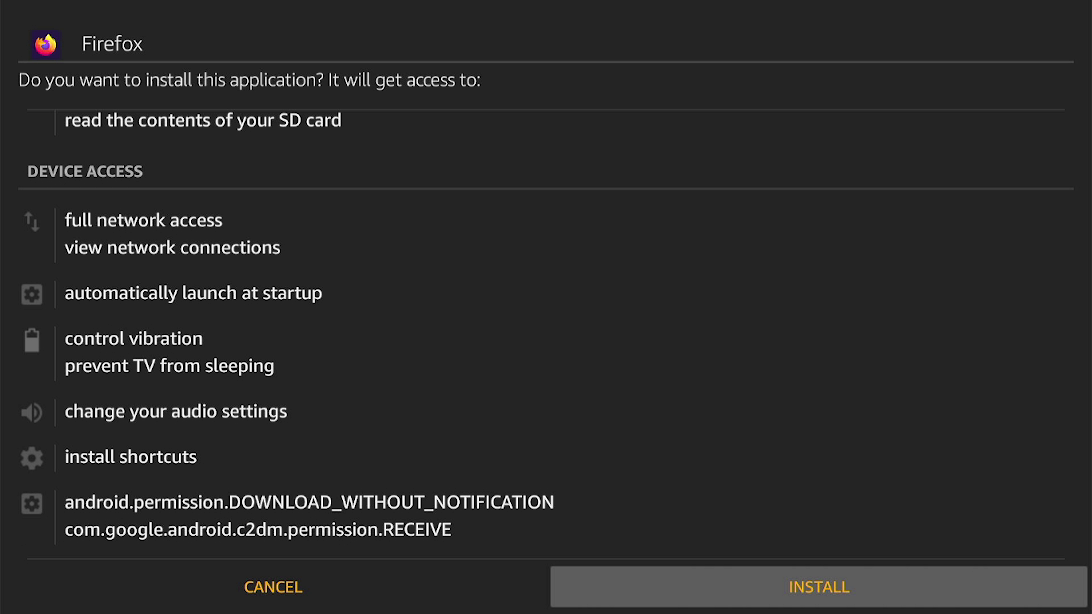 Step 23: Wait until the installation completes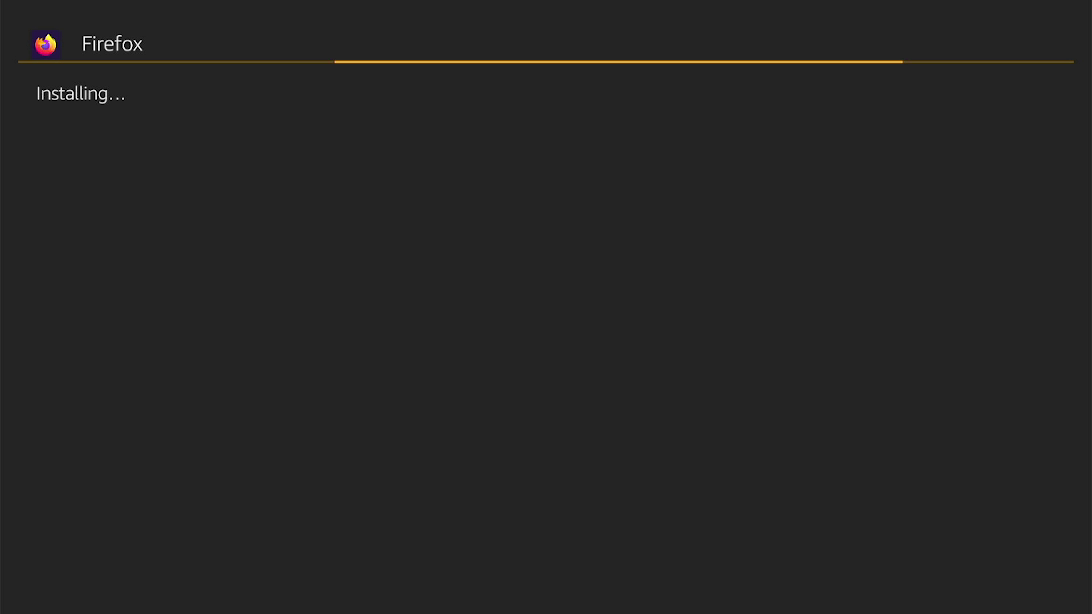 Step 24: Click Open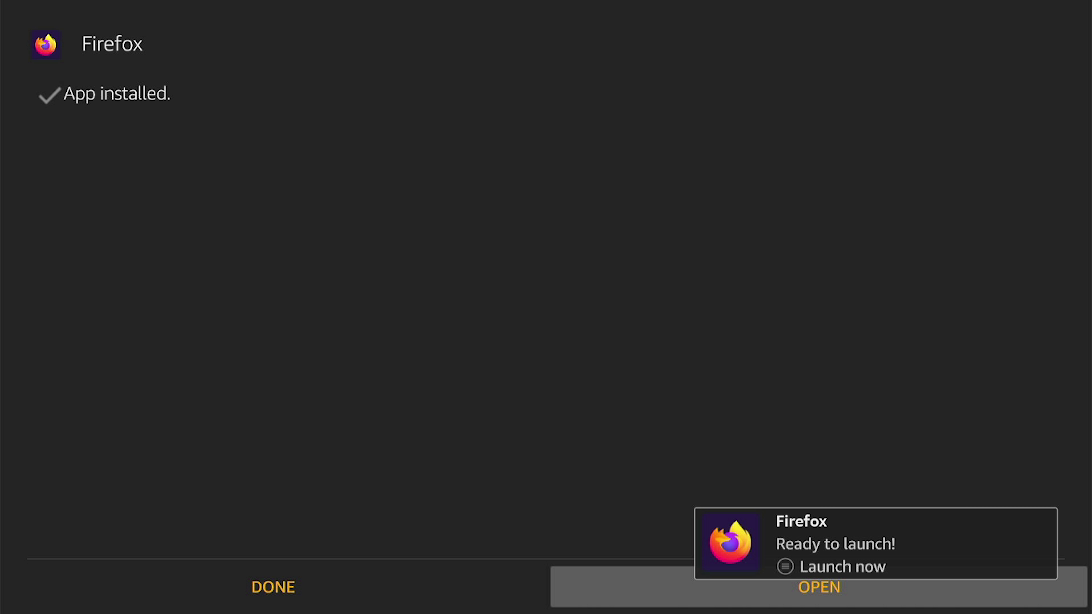 Step 25: Before you open Firefox browser, open ExpressVPN app and connect to the Ireland server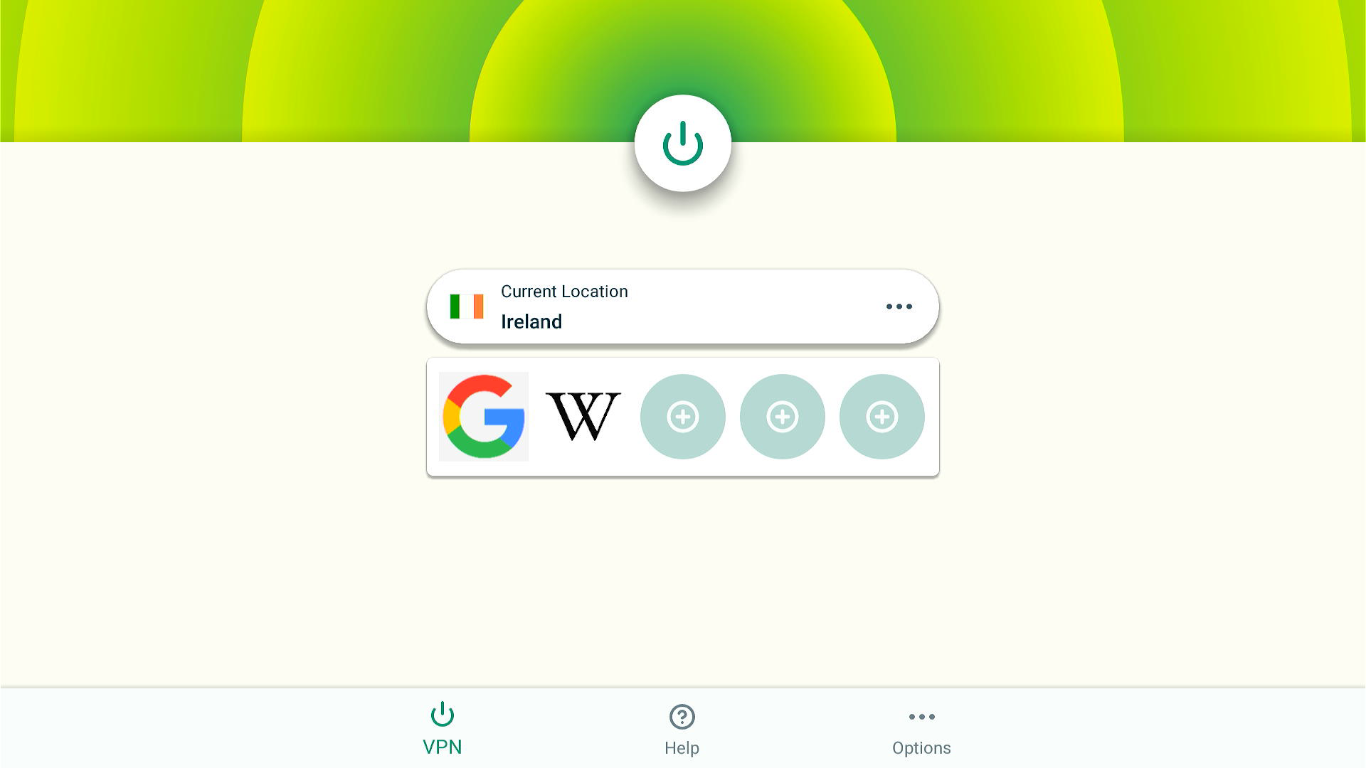 Step 26: After Firefox launches, mark the default setting.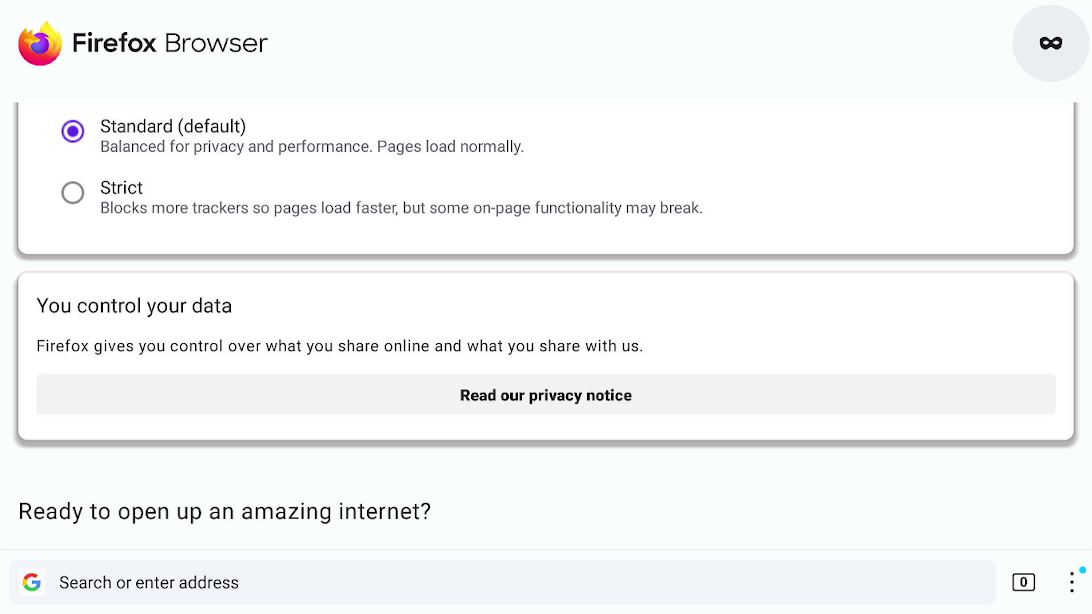 Step 27: Choose the Theme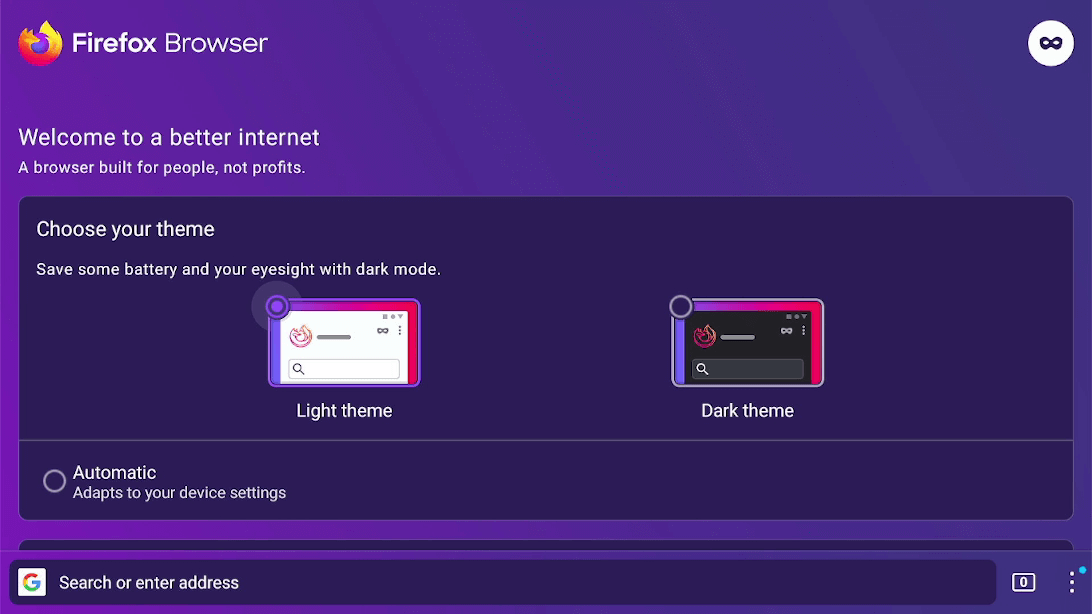 Step 28: Now go to the search bar and type the URL www.rte.ie/player/ and click Go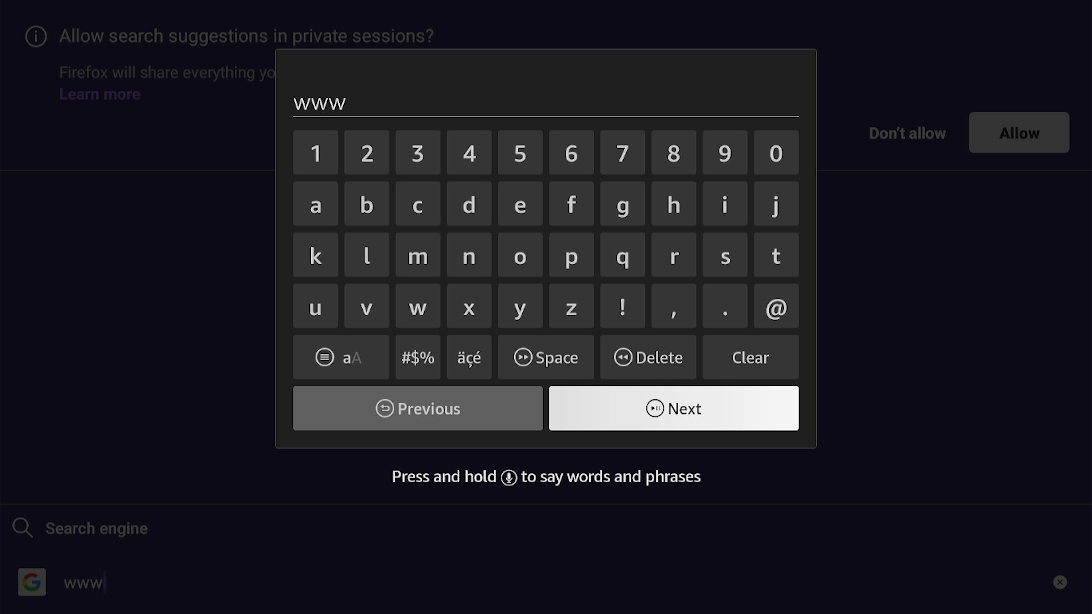 Step 29: This is the RTE player's Home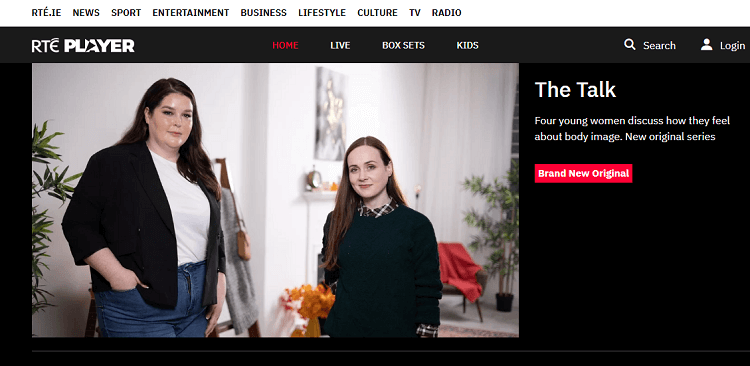 Step 30: Choose any program Live or on-demand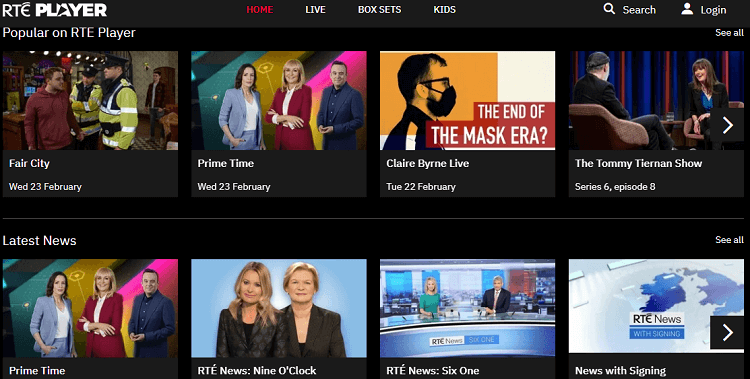 Step 31: You can choose the episode here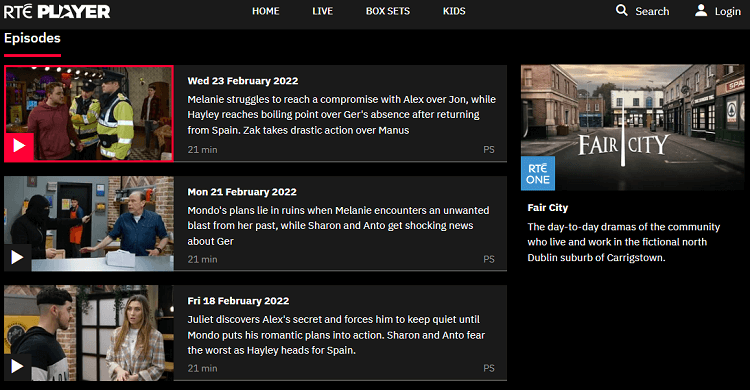 Step 32: Click Play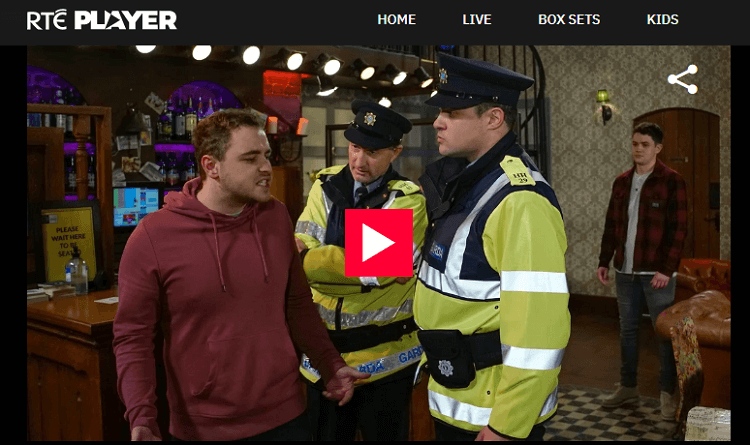 Step 33: This is your chosen program streaming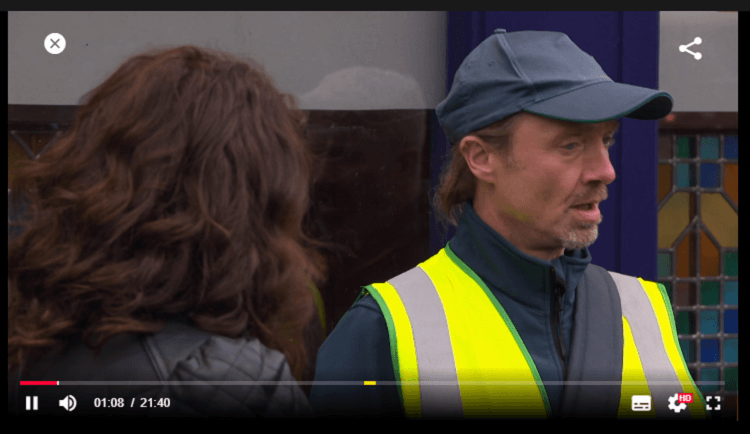 How to Watch RTE Player on FireStick Using the Downloader App
Although RTE is an official streaming service. Somehow, it is not available on Amazon App Store. So we have to sideload it with the help of the Downloader App.
Before streaming on RTE Player, make sure to install and use ExpressVPN on FireSrtick and connect Irish server to access the free content.
Follow the steps below:
Step 1: Open your FireStick home screen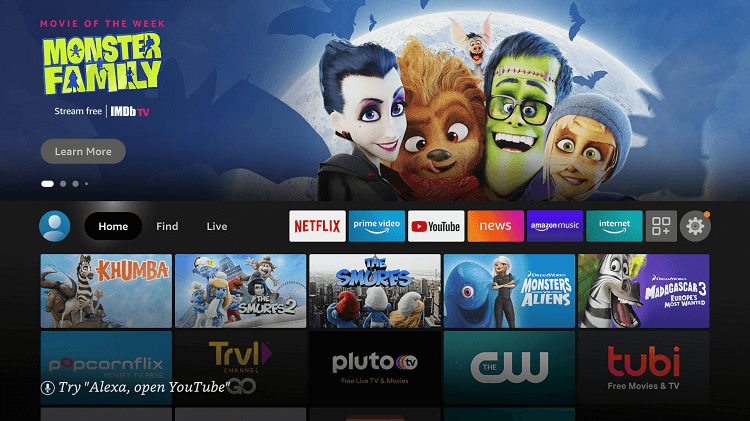 Step 2: Open the Downloader app that you installed in the first method.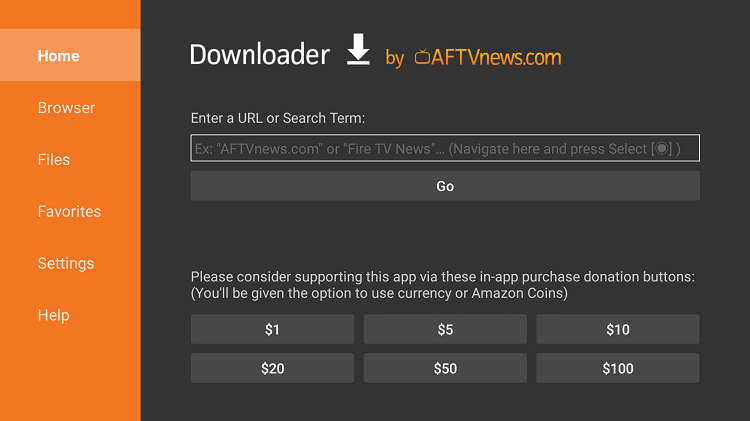 Step 3: Enter the URL http://bit.ly/rt99772 in the URL bar or Enter the CODE 435296 and click Go
Note: The referenced link is the official URL of this app/website. FIRESTICKHACKS do not own, operate, or re-sell any app, streaming site, or service and has no affiliation with their developers.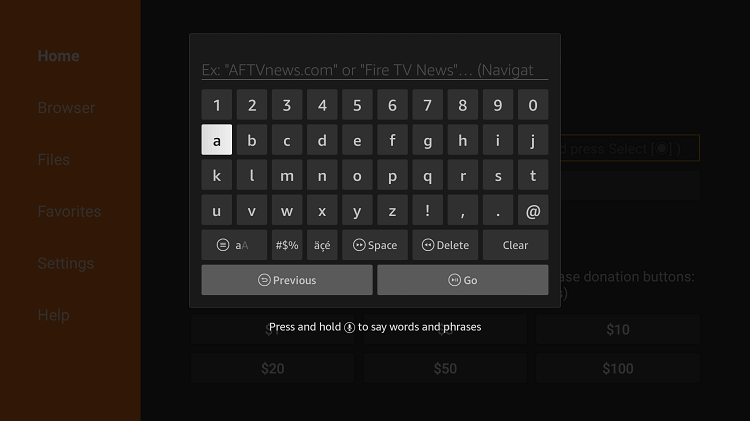 Step 4: The apk file will download, now click Install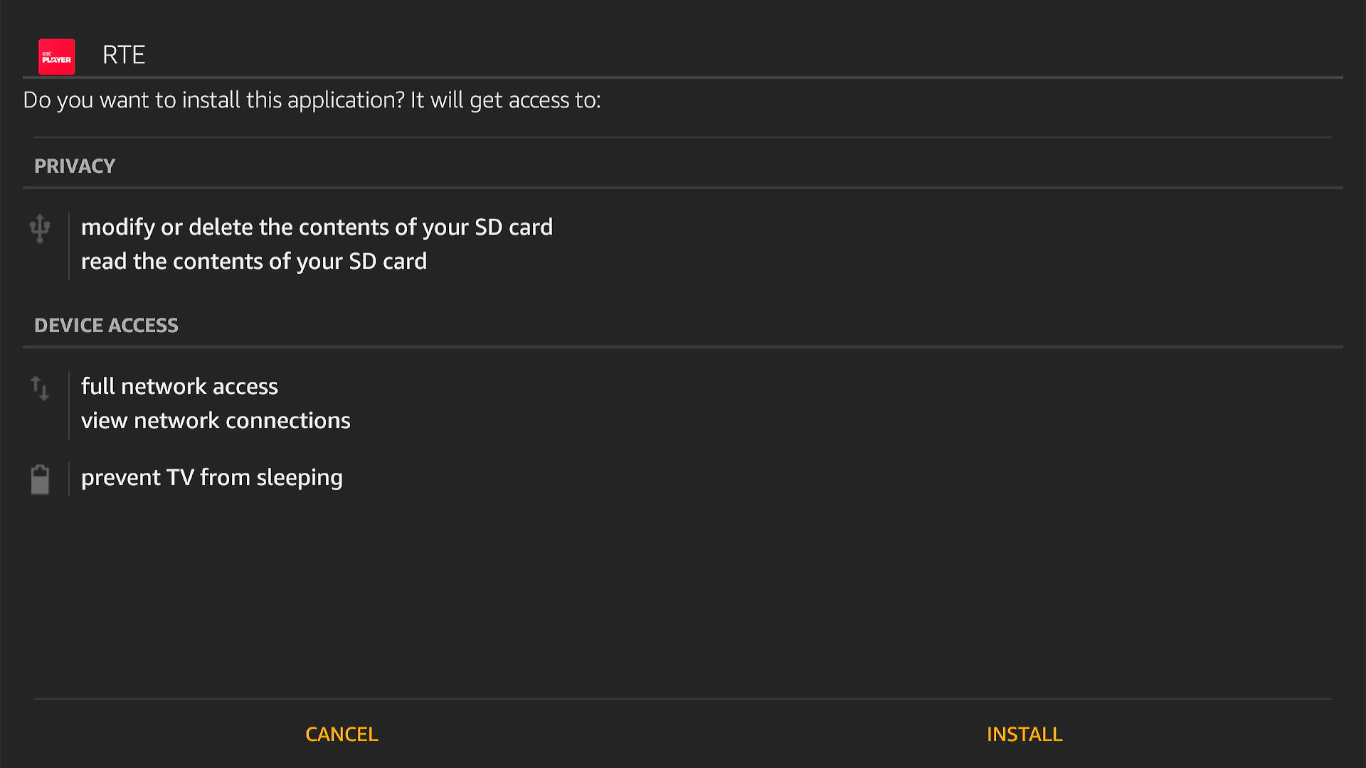 Step 5: After the installation completes, click Done.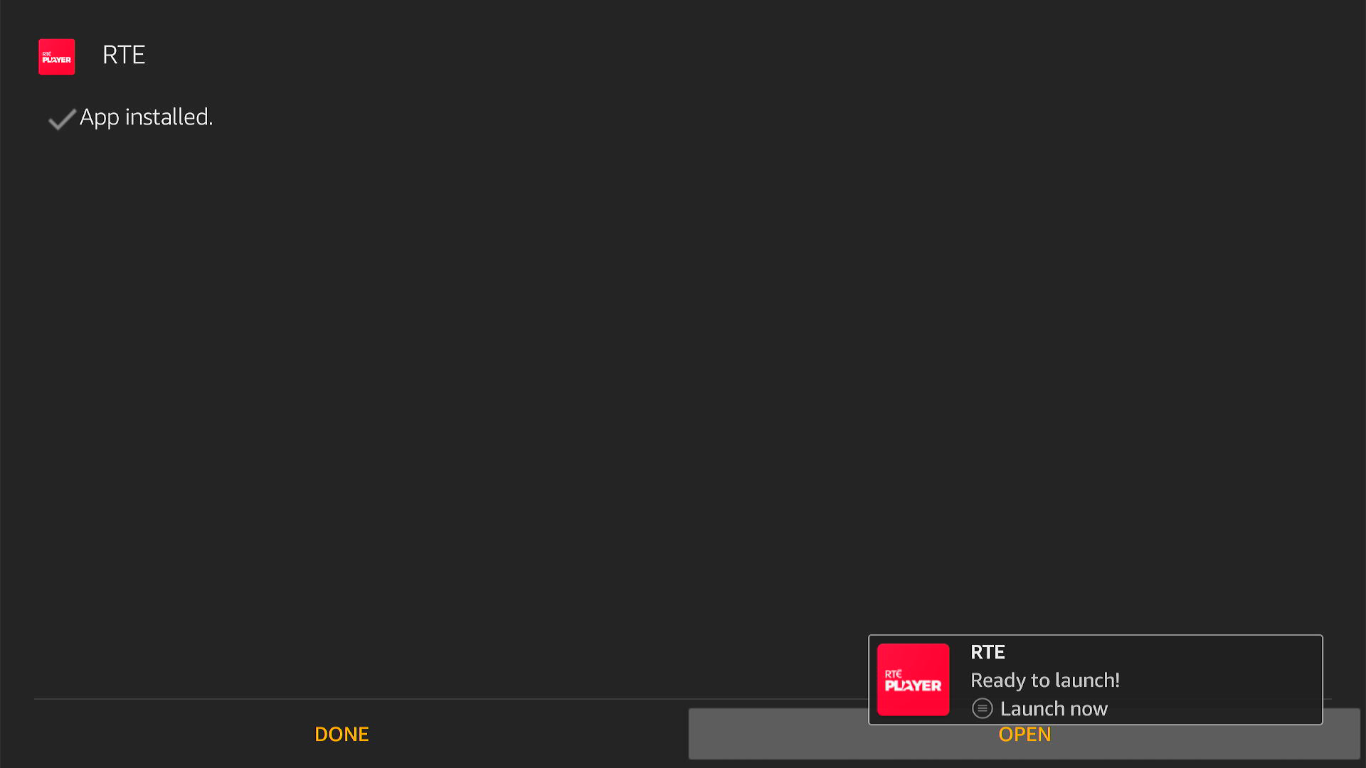 Step 6: Now open the ExpressVPN App.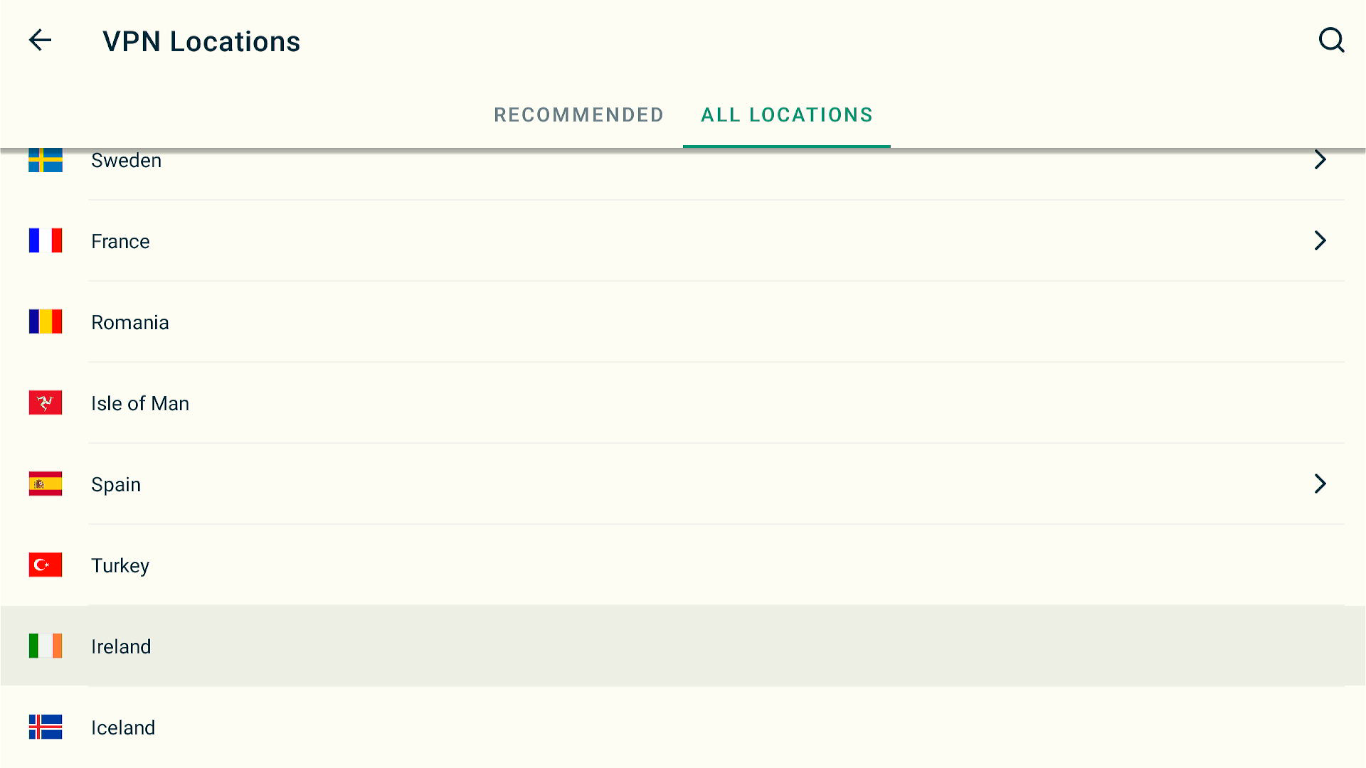 Step 7: Choose the Ireland server and connect it.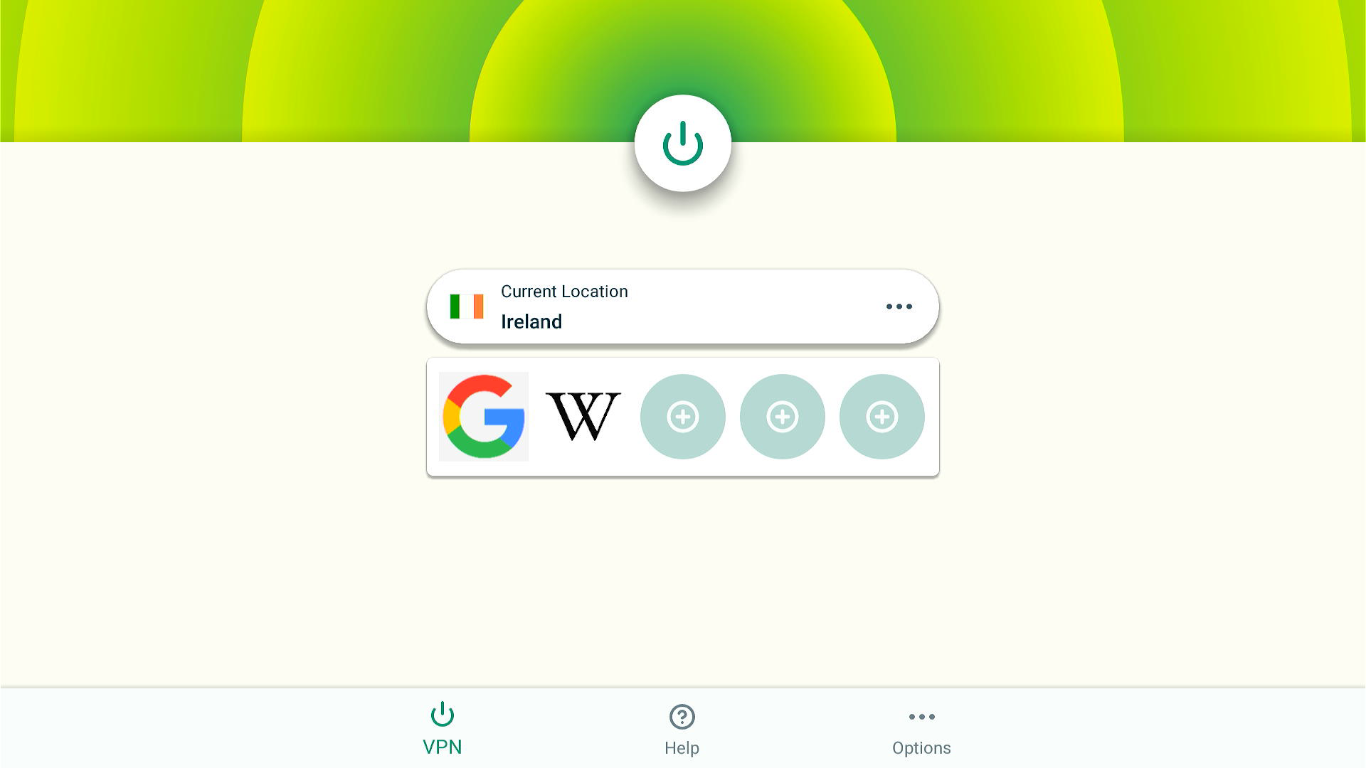 Step 8: Now Launch the RTE Player App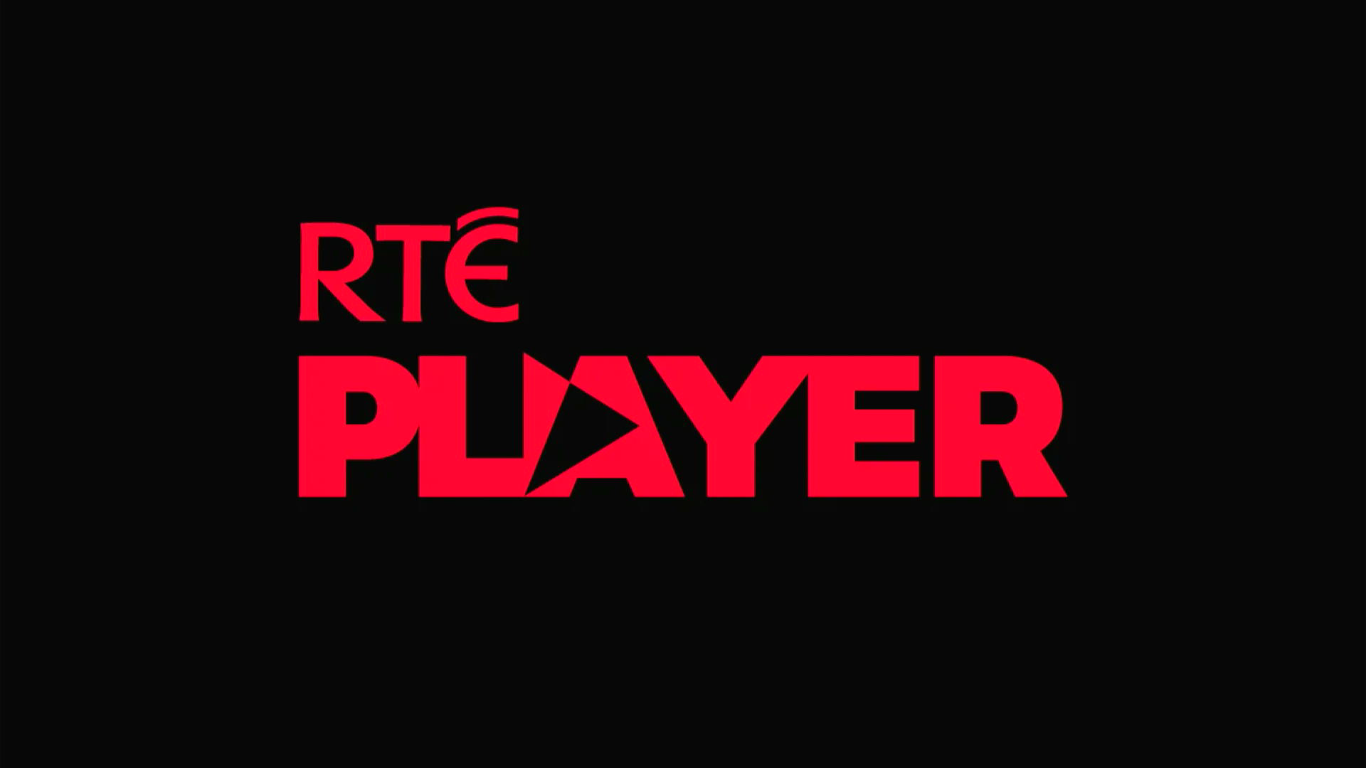 Step 9: Choose your desired show and start streaming.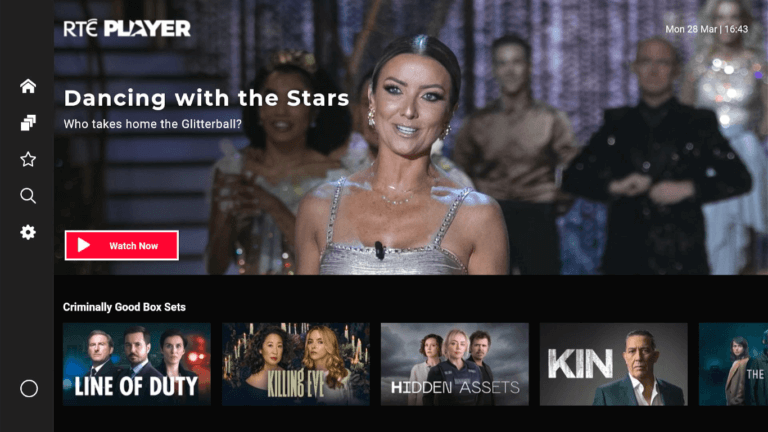 Features of RTE Player
RTE Player is a great streaming service that was initially based on Irish content but as time has passed, they have upgraded their service and now they have included international content.
Some of its amazing features are described below:
Free to stream service
2 format based (one is Irish RTE Player & other is International Rte Player)
Free 500 hours of video content on International Rte Player
$8.99/mo for extra unlimited hours
short and few ads during streaming
Easy and User-friendly interface
RTE Player Top shows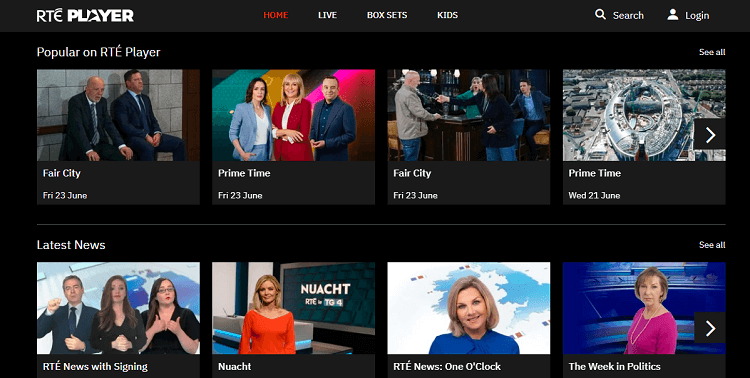 Shows
The Disconnect
Our Land
Capsule Style Challenge
The Secrets She Keeps
Darren & Joe's Free Gaff
Conversations With Friends.
Crime
Killing Eve
The Secret
Normal People
Frasier
and so much more.
Sports
Rugby
GAA
Soccer
Golf
Racing
Boxing
Swimming
Olympics
Baseball
and much more
Kids
Magical Sites
True Hue
Keep it Up
Fireman Sam
Dizzy Deliveries
Alva's World
Fia's Faries
The Wee Littles
Bally Braddan
Bush Kids
Nova Jones
Royals Next Door
Story Bud
Wild Atlantic Kids
and so on.
Alternatives of RTE Player
RTE player is a free and great streaming service to know and learn the Irish culture as well as it also broadcast international content.
Here are some other alternative services that are like RTE player and you must try them as well.
FAQs – RTE Player
Are There Ads on RTE Player?
Yes! there are some ads during streaming but these ads are so short approx. 30 sec.
Is it Legal to Use the RTE Player?
Yes, absolutely Legal. This is the official website of the RTE channel that has Copywrite license to broadcast the content.
Is it safe to use the RTE Player?
Yes, it is completely safe and risk-free to use the RTE player.
Is it Free to Use the RTE Player?
Yes! it is a free service but it also has a premium subscription for more content.
Benefits of Using RTE Player with a VPN
It is 100% safe and secure to use RTE Player with VPN and also bypass the geo-restriction.
Final Words
Rte Player is a Free video Streaming service of the Republic of Ireland that broadcasts content from the Rte channel. (i.e Irish based channel).
RTE Player has 2 formats that is announced recently one for an Irish audience and the other internationally. The international format has 500 hours of video content for free.
It is necessary to use ExpressVPN on FireStick to hide online identity and protect from malware while streaming free live content from Rte Player.