It isn't necessary to use a VPN while you are streaming on FireStick, unless you are watching some free content that is otherwise available for a hefty price, or you're trying to access some geo-restricted content that is unavailable in your region.
It's true that FireStick works great for streaming on-demand content and other services, but unwanted attention from your ISP may tempt you to get yourself a VPN.
There are other reasons why you need a VPN for FireStick and we have also listed down the best VPNs that work with FireStick, the ones we recommend.
Do I NEED a VPN for FireStick?
While you don't need a VPN specifically for FireStick, you should use a VPN to ensure the safety of your data and privacy if you are streaming anything on FireStick. 
VPNs are NOT entirely necessary for streaming
Streaming can be done without a VPN
VPNs can be very useful when streaming geo-restricted or censored content

VPNs can mask your IP address and help you make your online activities more anonymous.
How Do VPNs Actually Work?
A Virtual Private Network (VPN) creates a secure, encrypted tunnel between your device and the internet.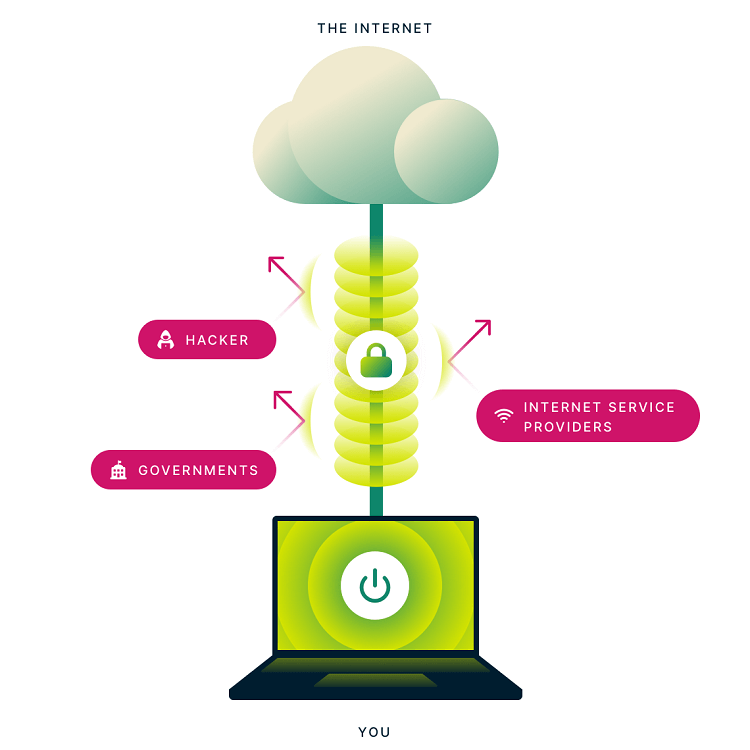 Neither the website nor your ISP will know exactly where you are, nor can they get hold of your private data because of the encrypted data tunnel.
The first VPN ever created was a peer-to-peer tunneling protocol (PPTP) in 1996 to improve data security between computers and the internet.
As the internet grew, the risk of data breaches increased. By the early 2000s, data breaches were so common that the demand for better data security grew. VPNs emerged as one of the answers to safeguard people while browsing the internet. 
Do you need a VPN to stream the next episode of your favorite show or the latest movie?
No, not if the content is available in your location or using a streaming service you subscribe to, But a VPN can be useful if you want to avoid throttling by your ISP, or if you want to access TV and movies that are geo-restricted in your location. 
Is it legal to use a VPN?
In most countries, using a VPN is completely legal. A VPN allows you to access content from other countries, such as US Netflix from Canada, or BBC from the US. However, you should always check the terms of service before using a VPN to access a streaming service.
Limited-time offer: Get 3 months free with a 12-month ExpressVPN plan. Get 3 Months Free with ExpressVPN.
4 Most Popular Reasons FireStick Users Need a VPN
1. To Combat ISP Throttling/Bottlenecking
If you feel like your internet speed is being restricted or your bandwidth has decreased it could be your ISP throttling your connection. To prevent that from happening, you can use a VPN to hide your online activities from your ISP. 
2. To Bypass Geo-Restrictions
Many websites and apps come with geo-restrictions. This means they are only accessible in some locations due to copyright ownership and licensing agreements.
In order to get access to their content, you need to get a VPN to change your IP address to a country where the website or app is accessible.
3. To Use Free Streaming Apps
Free streaming applications are not always legal to watch since they give you access to unlicensed or copyrighted content. So it might cause you problems if you are tracked back.
In order to avoid any legal problem, you should use a VPN while using free streaming applications which will help prevent any trackbacks.
4. To Safeguard Your Online Data and Identity
While on the internet, there might be a lot of trackers or malware which can monitor your online data or might store your data and identity. ExpressVPN's Threat Manager is an effective counter to these trackers. It prevents any part of your device from communicating with servers that are listed on ExpressVPN's "blocklist" of trackers and malicious sites. 
Why You Should Avoid Free VPNs
You've probably realized that you need a VPN by now, but before we suggest the best VPNs to use. Let us warn you why you should avoid free VPNs. 
Avoid Free VPNs Unless it's for Testing Purposes
DO NOT use any free VPN unless it is just for testing purposes. Free VPNs will store your data and potentially sell it to companies for a profit. If you do test a free VPN, make sure not to do any secure transactions like banking or sharing personal information.
Free VPNs Are Not Really Free
Whenever you use a free VPN service it's not really free, every time they are charging you with your data or feeding you with malware. When a product is free, you should always consider whether you are the product.
They are Funded by Aggressive Ads or by Selling Their Users' Data
Free VPNs are usually storing your data and later selling it to companies who will use your data to throw more ads at you.
Recommended VPN Services for FireStick
After testing 35+ VPNs, we have found the three best VPN services for FireStick users:
1. ExpressVPN – Our Top Recommendation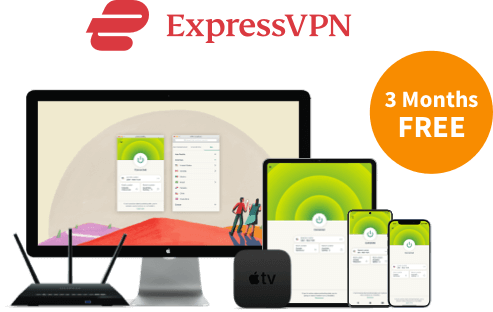 ExpressVPN is our #1 recommended VPN when it comes to Amazon FireStick devices or streaming. It has servers in 160 locations spanning94 countries around the world.
ExpressVPN also comes with AES-256 bit encryption, a kill switch, and five simultaneous connections. It also keeps no activity or connection logs.
You can get 3 extra months free with a 12-month ExpressVPN plan at $6.67/month. That's a 49% saving!  . Once subscribed,  simply download the application from the Amazon Store on your FireStick to get started.
ExpressVPN is compatible with every device, including Windows, Mac OS, iOS, Android, and Amazon devices.
Read More: How to install ExpressVPN on FireStick
Get the #1 Rated VPN
30-day money-back guarantee
Surfshark has over 3200 servers in 65 countries, and it has a speed measure of 83mbps/100mbps. Surfshark comes with many features such as kill-switch, private DNS, camouflage mode, AES-256 GCM encryption, and 24/7 expert support with live chat.
Surfshark offers all of its features for just $2.49/month, it will ask for your payment details while you subscribe with a 30 days money-back guarantee. In some countries, Surfshark is available on the Amazon Store, but in some countries, it isn't. So, you will have to install Surfshark APK.
Its Kill-switch feature allows you to browse safely by ensuring that if you lose your VPN connection then your data must not be exposed to anyone, it immediately disconnects your internet whenever you lose your connection to the server. Furthermore, Surfshark does come with a strict no-log policy which will ensure that no data must be stored.
Read More: How to install Surfshark VPN on FireStick
NordVPN has a speed measure of 81mbps/100mbps with 5200+ servers in 60 countries, it has many similar features as Surfshark i.e. kill-switch, private DNS with 24/7 support for your queries. 
NordVPN is available to be subscribed for its 2-year plan for $3.67/month, you will have a 30-day money-back guarantee. After subscribing to the offer you can download it from the Amazon Store on FireStick.
NordVPN provides you with an Onion router which means it keeps another layer of security over your browsing by sending your data through an encrypted tunnel. You can use an onion router or use a Tor browser that's up to you.
Read More: How to install NordVPN on FireStick
Does a VPN Slow my Streaming Speed?
When using any VPN for whichever reason, if you are connecting to a server from another country you will always see a slight slowdown in your Internet connection.
This is because of the server location to which you have connected and the distance of that server to your original destination. 
In order to encrypt your internet traffic and mask your IP address, a VPN must create a secure encrypted tunnel to connect from your IP address to the internet.
This slowdown should never be significant enough to drastically reduce your speeds. If you use premium VPNs that have a good server connection speed then you won't even notice the difference.
If the speeds are drastically reduced it suggests that your VPN is not configured correctly. Try restarting your VPN if it still does not work then try connecting to another server.
Things like choosing a server closer to your actual location can help. Speeds can improve because the server location is closer, and so it takes less time to connect, increasing the connection speed.
To show you the effects VPNs have on internet speeds, we connected to multiple different servers both with and without using ExpressVPN. Here are our results: 
1. This is the internet speed without connecting to a VPN.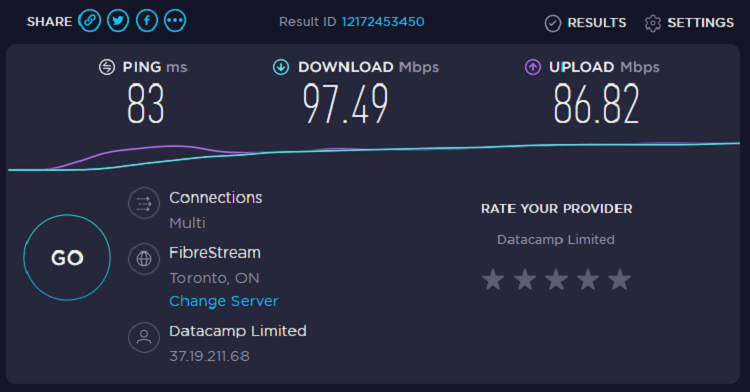 2. Connected to ExpressVPN using the Australia, Melbourne server. Speed declined by 8%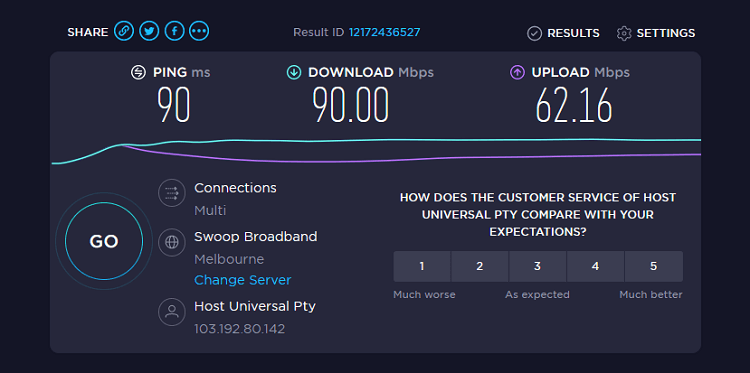 3. Connected to ExpressVPN using the US, New York server. Speed declined by 18%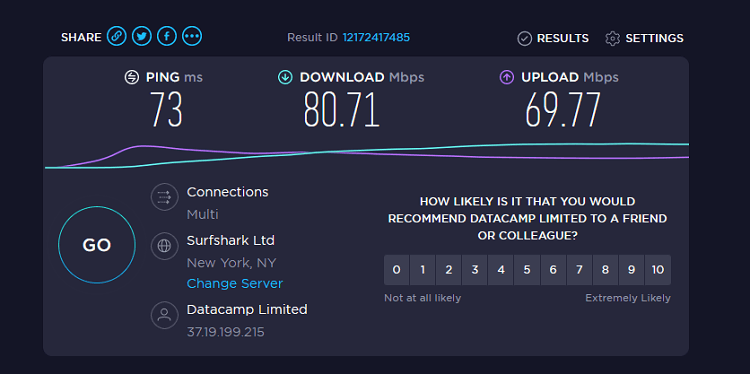 Do I Need a VPN to Jailbreak a FireStick?
If you're jailbreaking FireStick or sideloading an app onto your FireStick that may be restricted in some countries or contains free content for streaming, then 'YES' you need a VPN.
Watching free content such as movies and TV Shows are not allowed in countries like Canada, the U.S., Europe, etc and you get heavily fined for watching it on your device. But with a VPN, your IP address remains hidden and all your online activity remains anonymous. 
Having said that, you can stream without any restrictions and with extra online protection when using a VPN.
Conclusion
So technically, before you get to choose your desired VPN that works with FireStick, you need to understand if you REALLY need a VPN.
If you're a regular streamer of the latest content that is available on other Netflix libraries, or you want to have a crack at some of the free content without paying any money, then you SHOULD get a VPN.
Regardless of the fact that you require a VPN or not, NEVER get yourself a FREE VPN because it will do more damage to your online privacy than good.