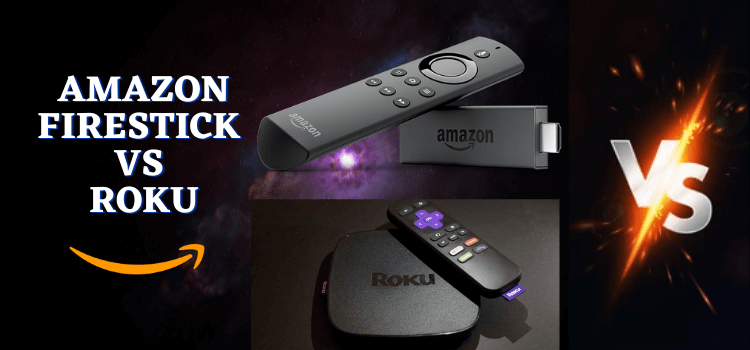 Have you cut the cord recently and are in search of a video streamer device? Read this comparison of Roku VS Fire TV Stick to make a decision on choosing the best streaming stick.
Welcome to the world of wireless cable-like content. There are many streaming devices in the market that provides you with a streaming facility, but some of them provide only subscription-based streaming, some provide limited content, and some may be expensive and so many things to be considered.
Now that you are here, you must choose a video streaming device to turn your ordinary TV into a Smart TV with just one tiny device.
Roku and Amazon Fire TV stick are your best bets, but which is the better one you may ask? You will surely get your answer at the end of this Roku and FireStick comparison.
Amazon Fire TV Stick and Roku: Are They Different?
Before diving into the comparison of both the devices one might wonder what can be so different between the two video streaming devices.
They might look similar but there's a huge difference in their interface, features, apps they support, and more.
Moreover, the important differences that possess the position between these two will be access to as much content as possible, Pricing, Functioning, UI, Updates, and extra features.
Head-To-Head Comparison
The right way to choose the best streaming device for your house is by making a sound and informed decision. Let us walk you through the Roku and Amazon Fire TV Stick features each one has to offer.
Fire TV Stick 4K Max vs Roku Streaming Stick 4K
| | | |
| --- | --- | --- |
| Features | Fire TV Stick 4K Max | Roku Streaming Stick 4K |
| Retail Price | $39.99 | $37.65 |
| Picture quality | 4K Ultra HD Dolby Vision, HDR10+ | Roku TV stick 4K |
| Frame rate | 60fps | 60fps |
| Audio quality | Dolby Atmos | Dolby Atmos |
| Storage | 8 GB | 4 GB |
| Memory | 2 GB | 1 GB |
| Wi-FI | WiFi- 6 support | Dual-band |
| Ports | HDMI output, micro-USB for power | HDMI 2.0b, USB for power |
| Voice Control | Alexa | Siri, Google Assistant, Alexa |
Device and Accessories
Roku is a small USB stick that can be connected to the TV directly and convert your simple flat-screen TV into a Smart TV, and a remote that can operate your TV efficiently, has shortcut buttons for some channels such as Disney and Netflix but it can not be customized.
In the higher versions of Ruko, it has a jack to plug in the headphones as well, and it can only control HDMI-supported controls. Also, the design is a bit bulky.
Amazon Fire TV stick is also a tiny device that plugs into the TV directly and includes a sleek design Bluetooth Remote that can control your TV from far away without pointing at it, has a mute button, and can control any soundbar. But this does not come with a jack for headphones.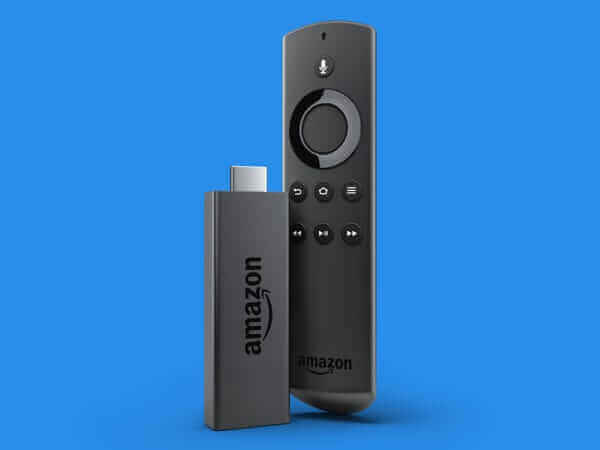 You can even control your smart home devices with the Fire TV stick remote.
Which Device Has the Best Interface?
Roku's interface is very user-friendly as it lets you customize the channels according to your priority. It is pretty straightforward to the business kind of menu.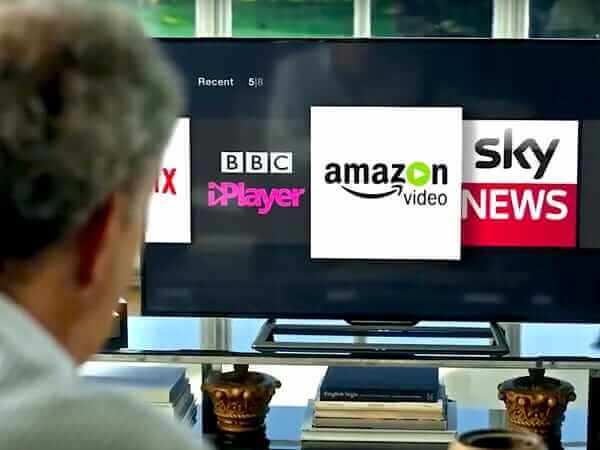 Fire TV Stick's menu is also User-friendly but a bit complex as well. However, you can not customize it to your liking and have to go through channels to get to yours.
It does provide many suggestions from all the channels at the time you feel indecisive but they are mostly biased and heavily related to Amazon Videos.
Which Streaming Stick Has the Best Voice Control?
If you have Alexa or Google, you can control Roku with both of them, but you must say "Roku" at the end of the voice command. Even if you do not have any of these two, you can still use the built-in microphone in Roku's remote or the free Roku app installed on your phone.
As for Amazon Fire Tv Stick, it can only be voice-controlled by the Alexa Smart home speaker. Just connect it to your Fire TV Stick and you're good to go. So, if you ask any question to Alexa, the answer can be displayed on the TV. This feature is quite interesting.
Discovery of Content
With Roku, you may be able to customize your favorite channels on priority but you have to go through layers and layers of searching to find some new content in a newly discovered channel. But you get what it shows in terms of pricing.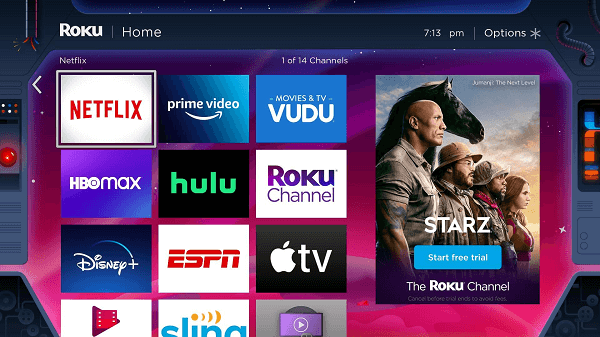 Amazon Fire TV stick provides many suggestions from all the channels but the content is mostly biased toward Amazon prime videos
However, Fire TV Stick does also allow you to install third-party apps that are not available on the official app stores. Such apps are mostly free and provide massive content to stream all around the world.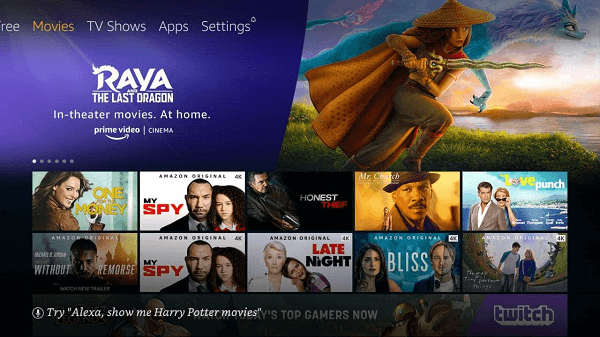 Private Listening
Roku wins here as it is only a Roku-exclusive feature that lets you listen to your movie or TV show in private via the jack provided by the remote or through the Roku mobile app installed on the phone.
Amazon lacks any option for private listening so you are left to share your entertainment with everyone around.
Apps and Contents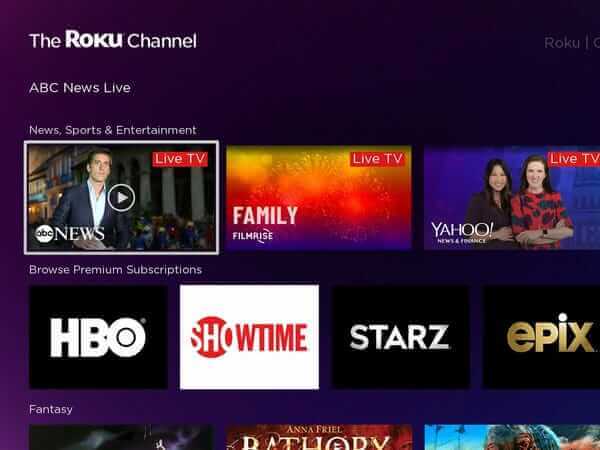 Roku has a huge range of music streaming apps and on-demand video apps that it offers including Hulu, Netflix, Google Play Movies, and Spotify. Youtube, etc.
Roku also offers its video-streaming content that is ad-supported providing access to a lot of free TV shows and movies.
Fire TV stick also provides a wide range of video streaming apps and live TV channels and most of them are similar to Ruko including sports apps like ESPN, Fox Sports, and NBA TV, all on its Official Amazon App Store.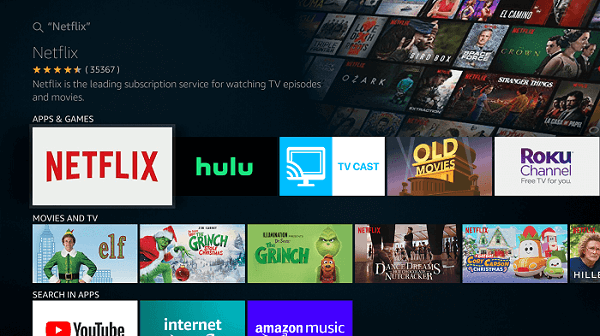 Moreover, Fire TV Stick does also allow you to install third-party apps like Cinema HD, Flex TV, Peacock TV, etc that are not available in the official app stores.
Such apps are mostly free and provide massive Video content and Live TV channels to stream all around the world. In Addition, you can also watch Roku Channel on Firestick.
Gaming
Roku offers you hundreds of games in the Game tab. You can play it by yourself or with your family members.
If you want a bit of hard-core games and some heavy gaming then the Fire TV Stick should be your choice, as it has a bigger range of games than Roku. You can even download some from the Amazon website to enjoy it on your TV.
Parental Controls Feature
Parental Control is a very useful feature that Firestick allows its user to activate to prevent unwanted content or those that are inappropriate for children to be accessed.
It let you create a 5-digit PIN to safeguard access to the device. Only with this PIN entering user can access full device content not otherwise.
However, the Roku stick doesn't have parental controls feature but it let you create a 4-digit PIN before you add new channels to the player. However, this PIN won't prohibit any kind of content.
Warranty
The Roku Streaming devices hardware comes with a 2-year warranty. Whereas Firestick only offers a 1-year warranty worldwide, and in the US it does offer a 2 or 3-year warranty (Optional) which is their marketing strategy.
Other Devices vs Firestick
Here are some other devices that are compared to Firestick that are listed below:
Final Thoughts
The time has come to conclude our thoughts on who wins the quest between Roku and FireStick. Well, truth be told it is completely and utterly dependent on the user's preference.
Both video streaming devices have some amazing features to offer that are way better than a simple cable. Ruko also provides a vast range of streaming and if you have Google Home then you may be inclined towards Roku as it supports it.
On the other hand, if you are an Amazon subscriber and keen on games, with Alexa smart home speakers, and a massive collection of third-party apps that provides unstoppable video streaming content then Amazon FireTV Stick may be a better choice.
We hope with the information we provided, you will now be able to see clearly what suits you best.