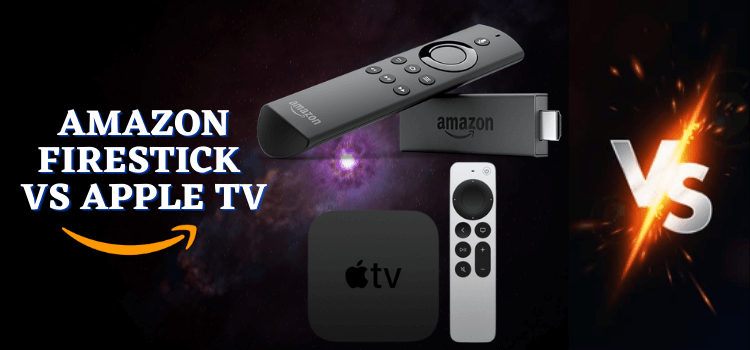 Wondering where to invest your money for the best video streamer? Get ready for a comparison of Fire TV Stick VS Apple TV to know your best bet.
Getting rid of the old-fashioned cable is probably a smart move in today's world, where the ever-evolving technology has introduced video streaming devices to enjoy your favorite movies, TV shows, and so much more on your TV any time you want.
There are many streaming devices out there but here we have a comparison between Fire TV Stick VS Apple TV in their 4K version.
After reading this, you will be able to decide on the video streamer that seems more appealing to you.
We will cover everything from the design of the devices to the performance and features they offer.
Which Device is More Cost-Efficient?
The first thing that comes to mind before buying anything is the cost of it, and whether it falls within your budget or not.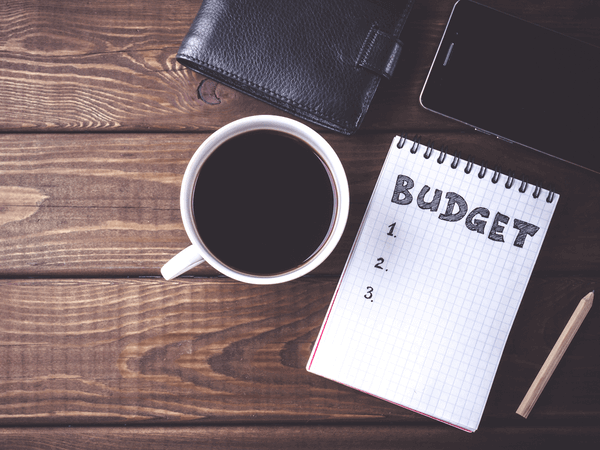 The Fire TV stick and Apple TV have a huge price difference, with the former being at least $100 less than the latter. So, if you have enough budget and are eager to buy Apple TV then you must be interested in knowing what are you paying extra for?
Which Device Has the Best Design and Build?
As the name suggests, the Amazon Fire TV stick is a small, thin, stick-like device that is plugged into the TV.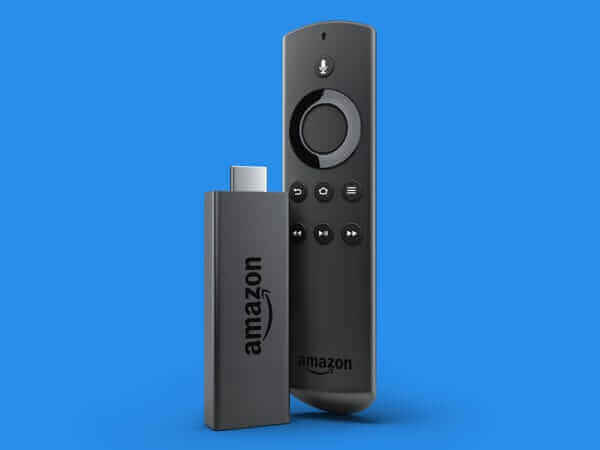 It protrudes from behind the screen and can not be seen on your table or in front of the screen. You may have issues being plugged due to the neighboring ports being occupied, even for that, there is a solution, an HDMI extender is given to adjust it easily.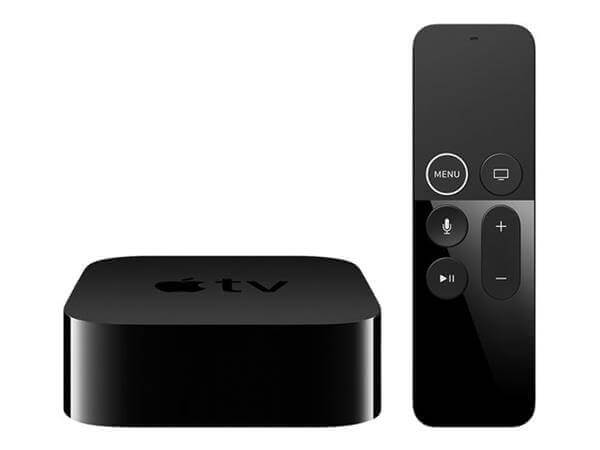 The Apple TV device is a square-shaped, compact box that you do not have to plug in the TV at all. Just set it up with your TV and you are good to go.
Which Device Has the Best Remote Control?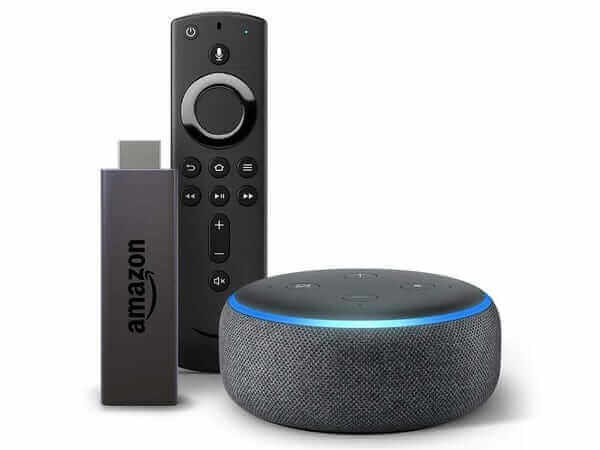 The Amazon Fire TV stick comes with a Bluetooth remote controller that can control the device from any room without even pointing at it.
If you have Alexa or Echo speakers you can easily command the TV to start up and play the movie you want, without having the remote in your hand physically.
While the remote for Apple TV is also wireless and can control the device even if it is hidden somewhere under a pillow or a magazine in any room of the house.
It supports Siri and Airplay, so you can control your device with the voice-control feature.
Added Controls
How amazing would it be if with just one stick you can control all your smart gadgets at home? Well, it isn't a dream anymore, the Fire TV stick allows you to control all your smart gadgets with just the command of your voice.
Apple TV is in no way behind this feature as it can also control all your smart gadgets, turn on/off the lights, and lock/unlock the doors.
It has voice-sensitive technology in it that lets you ask what did he/she say just now, and it will rewind, replay with subtitles, and Siri will speak it out too for you to understand. That is one super cool feature. Isn't it…?
Which Device Has the Best Interface?
Unlike its previous devices that had a confusing and cluttered interface that was dominated by Amazon Prime Videos, the Fire TV stick 4K has surprisingly easy-to-use menus.
While Apple TV has its signature iPhone-like icons displayed that are very familiar and make it so much easier to spot what you are looking for.
Which Device Has the Best Video Quality?
Fire TV stick surprises us with the sound support it brings in this price range as it supports Dolby Atmos surround sound raising the bar to a higher level. The video is of Ultra HD quality, with sharp colors and clear pictures.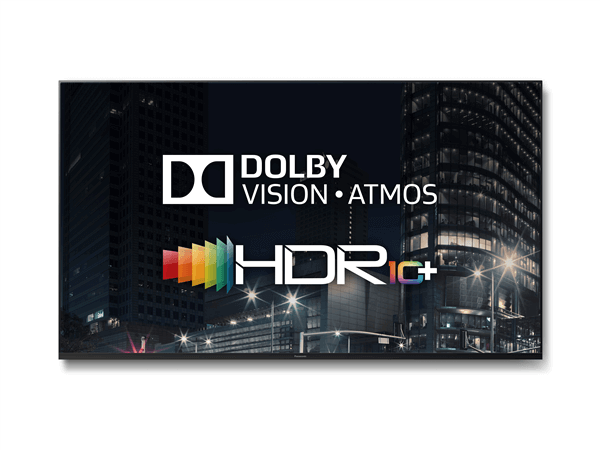 How can Apple TV stay behind? It picks it up a notch with the Dolby Digital 5.1, 7.1, and Dolby Atmos sound along with Dolby Vision formats and HDR quality. So, the video quality is crisp and better than the Fire TV stick.
Which Device Has the Best Content Available?
You get all the mainstream channels like Netflix, Hulu, Apple TV+, Disney Plus, etc on the Amazon Fire TV stick. Plus, you can even rent or buy other TV entertainment and games from the Amazon website.
Along with that it also allows you to download and install third-party apps which are not available on the Official App store.
As for Apple TV, it also has every other channel on its device including Netflix, Amazon Prime Videos, BBC iPlayer, YouTube, etc. along with the opportunity to buy or rent movies, TV shows, and even games from iTunes.
Does Phone Mirroring Work?
Amazon Fire TV stick supports the mirroring of phones on the TV screen with some basic and simple steps as the feature is already built-In by the company software. You can mirror Android and iPhone mobiles both on FireStick. However, iPhone mobiles required an app to mirror screen called "Air Screen"
On the other hand, Apple TV lets you mirror your iPhone, iPad, MacBook, or iPod on the TV screen. All you need to do is sync your phone to the devices and bam! You have your phone screen displayed on the big TV screen. But it does not support Android devices.
Summary Outcome
It is clearly seen that both of the devices are amazing and mostly compatible with almost every feature including Sound Quality, Display Features, Countless streaming Apps, and much more Fun. More or less both devices are best to use.
It depends upon your preference and budget. Apple TV does not support Android devices so if you are a big fan of IOS, Mac, and all other apps products so you can choose it.
However, the FireStick device supports Android and iPhone devices to connect and share content if required or desired. 
Most Importantly the cost of the products varies too much with each other,m as the FireStick devices cost around $49.99 or maybe discounted due to sales or festive. Whereas Apple TV cost $179 which is more than 3times of FireStick.