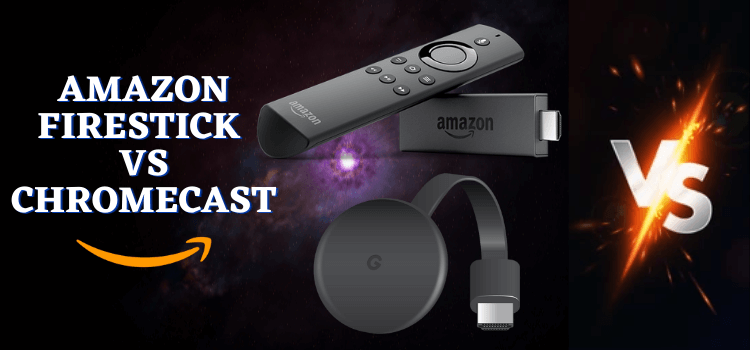 This is a detailed discussion of Fire TV stick VS Chromecast: Duel of the Streaming Device to lock in your choice.
In today's world of ever-growing technology, one might not be satisfied with basic cable. It is the time of streaming endless choices of home entertainment.
Amazon Fire TV Stick and Google Chromecast are the most versatile and reasonably priced video streamers.
But before diving into the comparison of streaming devices that is Amazon Fire TV Stick VS Chromecast, let me introduce them to you.
One-on-One Comparision
| | | |
| --- | --- | --- |
| Features | Fire TV Stick 4K Max | Chromecast with Google TV 4K |
| Retail Price | $39.99 | $49.50 |
| Picture quality | 4K Ultra HD Dolby Vision, HDR10+ | 4K UHD Dolby Vision, HDR10+ |
| Frame rate | 60fps | 60fps |
| Audio quality | Dolby Atmos | Dolby Atmos |
| Storage | 8 GB | 8 GB |
| Memory | 2 GB | 2 GB |
| Wi-FI | WiFi- 6 support | Wi-Fi 802.11ac |
| Ports | HDMI output, micro-USB for power | HDMI 2.0b, USB for power |
| Voice Control | Alexa | Google Assistant |
What are Amazon Fire TV Stick and Google Chromecast?
While the basic function of both the devices is the same i.e. to turn a TV into Smart TV, streaming movies and TV shows from different sources on your TV, the way they deliver it is different from each other.
Amazon Fire TV stick is a standalone tiny device that requires plugging into the TV, setting it up, and voila! you have multiple channels to browse through just like a 4K TV.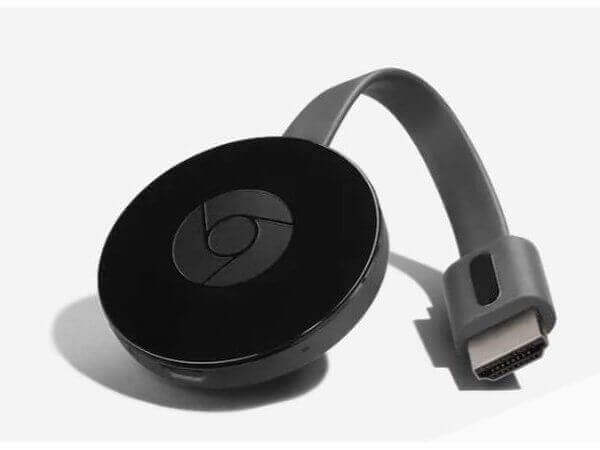 While the Google Chromecast is an assisting device when plugged into the TV, allows you to play movies from your phone onto the TV. Having a phone or tablet is necessary for it to function.
Commencement of the Boons and Banes
Read on the comparison between Amazon Fire TV Stick VS Chromecast to make up your mind on the device suitable to your liking.
Amazon Fire TV Stick Pros:
Here are some of the advantages you will find of the Amazon Fire TV Stick:
User Interface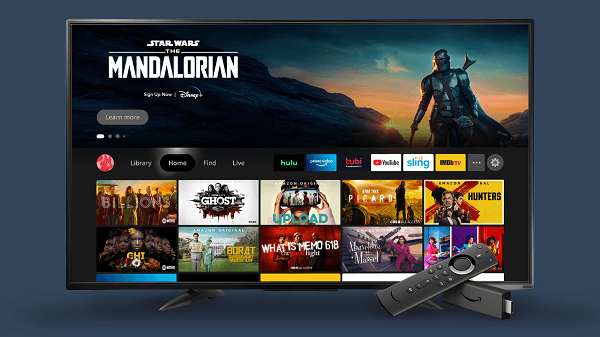 The UI of the Fire TV stick is pretty good, it not only has a simple menu layout but lets you resume your movie or TV show right where you left off from the recent tab.
The company also updates its UI as per time and requirement which makes it more interesting.
Bluetooth Remote Control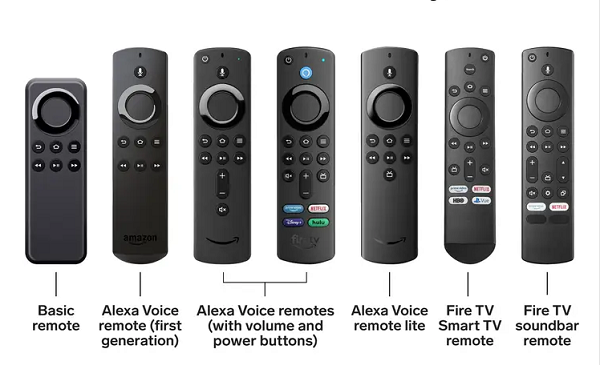 For the Fire TV stuck to function, you do not need your phone or tablet around, as it comes with a Bluetooth remote to set up and control the device.
You don't have to point the remote toward the TV as the old TV requires but you can control your FireTV Stick from another room as it has a good Bluetooth range.
Voice Control Alexa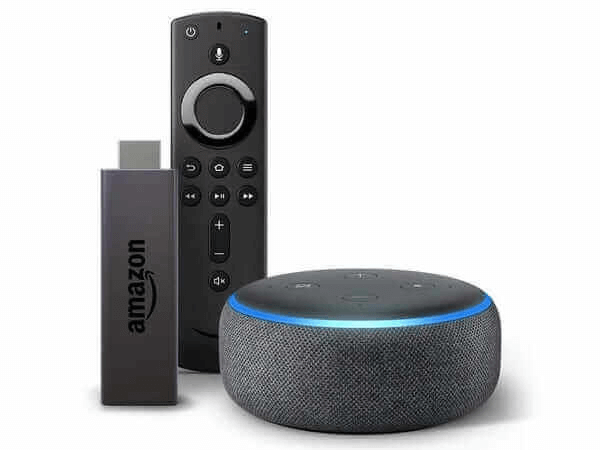 This is one of the advanced features where you can control the Fire TV stick by activating Alexa to play, pause, fast forward, or search for anything on your TV.
Smartphone Screen Mirroring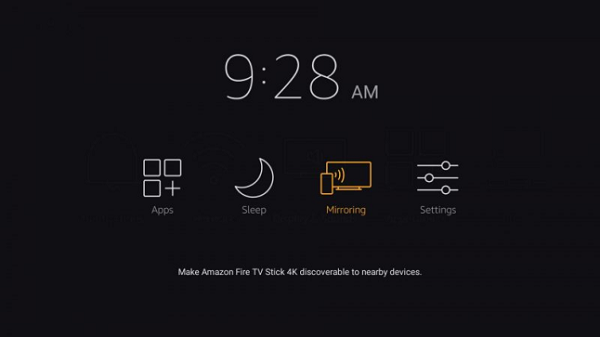 This feature lets you share your mobile screen contents on the big TV screen. It is the same feature that Google Chromecast works with.
You can share your mobile data to your TV Screen like Photo Albums, Play videos, video Chat with someone and so much more.
Huge Collection of Content and Games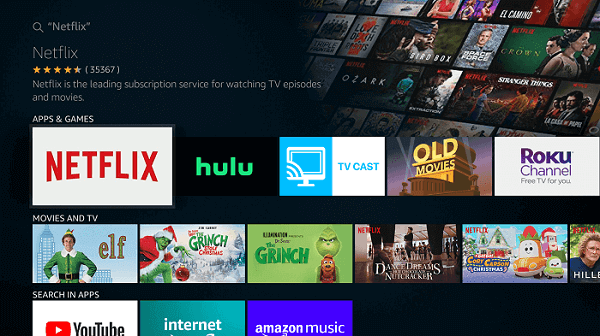 Compared to Chromecast, the Fire TV stick offers you to connect to many online-streaming apps like Netflix, Hulu, Disney+, Sling TV, etc, and many other movies and TV show streaming services.
It has also got you covered to stream online music from a variety of channels. While the gaming selection may not be vast, it still has a good experience.
Amazon Fire TV Stick Cons:
Here are some of the disadvantages of the Amazon Fire TV Stick:
Optimum Utilization Only for Amazon Prime Members
If you are an Amazon Prime member then you get to benefit from all the built-in apps of Amazon, or else you can only use the ones you've subscribed to.
Operating System
Amazon Fire TV Stick has an operating system that is called Fire OS. It does not work or support the Android Operating system or apps.
Google Chromecast Pros:
Here are some of the advantages you will find for Google Chromecast:
Easy Setup
Setting up Google Chromecast is very easy, all you need to do is to plug in the dongle to your TV and connect it to the network.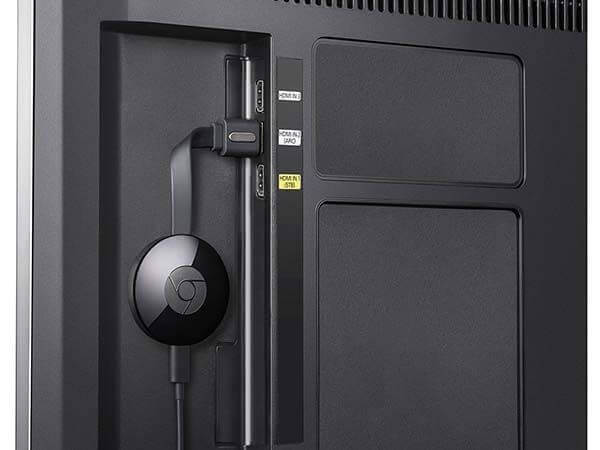 Wide Apps and Services Available
As you all know that Google is a well-known platform that has a wide variety of apps and services under its flag that can be used with Chromecast on TV.
Voice-Activated Commands
You can activate and control the Chromecast via voice command without the need for a remote. All you need is a Google Home device that will help you to voice commands to stream and function.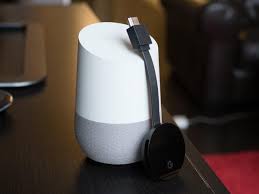 Price
The cost of the Google Chromecast is lesser than Amazon Fire TV Stick, which is making it more approachable to the masses.
Sync up your PC/ Laptop/ Smartphone screen on the TV
Whatever is on your phone or laptop or PC screen can be mirrored on the TV screen via Chromecast.
The device lets you play a variety of online streaming apps, for example; Netflix, HBO Go, Hulu, etc on the big TV screen, and you are free to use any other app on your phone simultaneously.
No UI
There is no UI because the Chromecast acts as a wireless accessory to connect your phones to the TV screens. So, it simply works as a clone of your mobile, tablet, or PC.
Google Chromecast Cons:
Here are some of the disadvantages you will find for Google Chromecast:
Smartphone or Tablet is a Must
Functioning via smartphone or tablet is a con as well. It won't play anything for Google unless the app is on the phone. And it might be a hindrance to those who can not install many apps due to limited storage on their devices.
Lags in Gaming
The Chromecast can not support heavy gaming as it will lag in syncing the phone and the TV screen.
Built-in cable with Device
Chromecast comes with a cable cord that is directly attached to the circular device. If something goes wrong with the cable, it will be a huge problem to replace it.
Unavailability of Amazon Prime
As Amazon is a competitor, Chromecast does not support Amazon Prime Videos or music to be played on it.
Other Devices vs Firestick
Here are some other devices that are compared to Firestick that are listed below:
VERDICT: Winner of the Hearts
Well, folks, the time for a decision has come, the comparison of Fire TV Stick Vs Chromecast ends here!
If you just want to enjoy your movies or TV show on a big screen then Google Chromecast is your best bet, with 700,000 movies and shows on board.
However, it is a bit more expensive than Fire Tv Stick 4k Max and you must have a phone or PC to function on this device otherwise this is for no use.
On the other hand, if you want to up your game a bit and want to experience a complete cable replacement with limitless features and streaming experience then the Amazon Fire TV stick is for you.