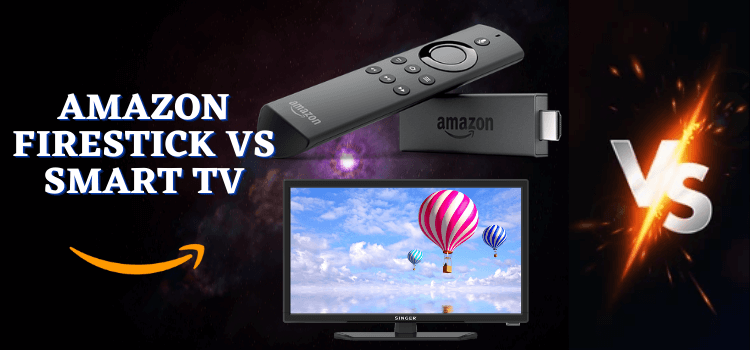 This is a brief comparison of the Fire TV stick VS Smart TV: Who is the Real Smart One? which helps you to choose a winner for yourself.
If you've already cut the cord then you must be looking to invest in a device that gives you all, or at least the most of the video-streaming. Though there are many streaming devices out there, here we are going to see which one wins the race, the Fire TV stick or Smart TV.
What is Smart TV?
Since online streaming services took the entertainment world over TV manufacturers had to focus on providing a TV that will work with them, hence, the birth of the Smart TVs.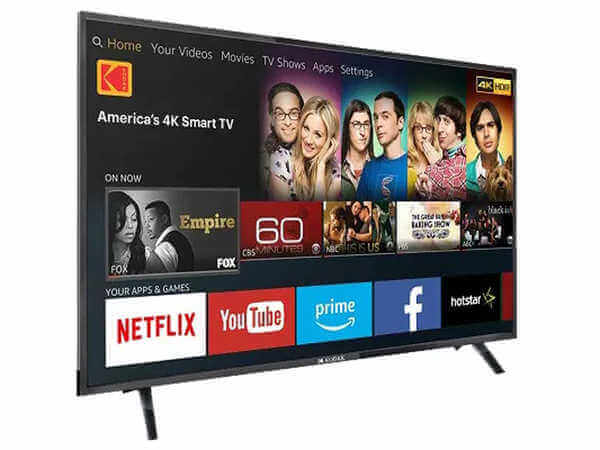 Smart TVs connect to the internet and have built-in streaming services on which you can watch the content you like.
What is Fire TV Stick?
Fire TV Stick is a small portable stick-type device that is plugged into your TV Screen and converts your simple plan Flat-screen TV into the Smart One.
As it has its Interface and menu so your TV interface will be changed and you will experience a whole new and user-friendly interface.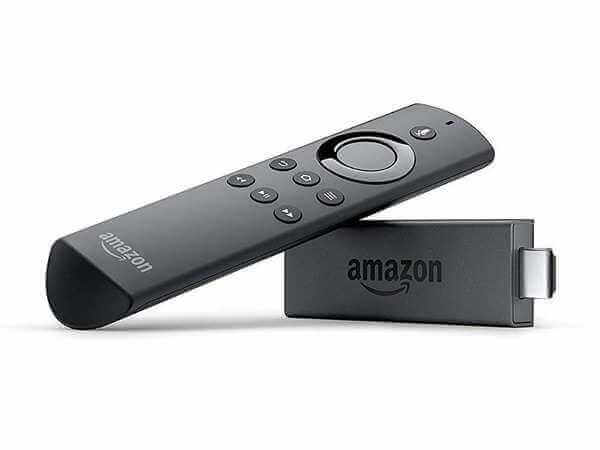 Moreover, Fire TV Stick allows you to access the limitless streaming Apps that are available on Amazon App Store.
In addition, it also allows to download and installation of third-party apps that are not available on the Official store and most of them are free.
Along with streaming movies and TV shows, it also offers you to access Live TV Channels all around the world and if you find some channels are not available in your region then you can change your region by using a VPN service like ExpressVPN and connecting the specific country server to access the live channel.
Is The Comparison Justified?
Of course, the comparison is justified. Both the Smart TV and the Amazon Fire TV stick work on kind of a similar principle, which is to connect to the internet and show online movies and TV shows.
The real question is, which one is the better out of the two for you to invest in? So, let's jump right into the aspects to be considered before buying any one of them.
Speed
With the ever-growing technology, we are now used to getting things done faster. So why shouldn't our video streaming device lag behind?
With Smart TV, you will notice how it takes ages to get started and get on with it to finally reach where you intend to be. Ruining a fun movie night into a yawning night.
But with Fire TV Stick you get the amazing speed with just a few clicks here and there and voila! Let the fun times begin!
Keeping up with the Updates!
Technology is evolving my friend, what was relevant at the beginning of the year may be outdated in the next.
Updates in Smart TV are close to none or late, so you won't be able to enjoy the latest version of Netflix.
While the Amazon Fire TV stick updates pretty quickly as compared to Smart TV, keeping you well on track with the latest updates of the online video-streaming apps.
The Bigger the Better, No?
You must be thinking that getting a smart TV means more space, well, my friend, you are wrong here. As it clearly shows that the tiny Fire TV stick has more content than a Smart TV.
With Smart TV you have a very limited source of pre-installed applications for online video streaming. They may be just a few mainstream ones.
On the other hand, Amazon Fire TV Stick has got a huge variety of Official and third-party apps for you to enjoy including, Netflix, Hulu, Disney+, Amazon Prime Videos, YouTube TV, Cinema HD, Peacock TV, and so much more.
Privacy
As your Smart TV is directly connected to the internet, chances are that it is tracking your activities to give more relevant ads. Now we have enough tracks already on our backs, don't need any more.
The Fire TV Stick is also connected to the internet but its main focus is to project Amazon-related content right on your face rather than anything else.
On For A Ride?
Another upper hand that the Amazon Fire TV stick has is that you can take it with you anywhere you want as it's just a tiny device that won't take up much space. So, you can never miss your favorite TV shows or movies even while vacationing.
On the obvious side, it would be a hassle to take your Smart TV elsewhere, not to mention you'd end up embarrassing yourself.
Let the Music Play
Amazon Fire TV stick not only plays movies and TV shows but can also stream online music for you to dance to. Moreover, you can even download some heavy-duty games from the Amazon website to enjoy on your TV.
While some Smart TVs may have the feature of downloading games but it doesn't support it very well and you'll lag, and end up ruining your consistently good scores.
Can You Have Both?
Of course, you can BUT it depends if the Amazon Fire TV stick is compatible with your Smart TV or not. It does support the basic flat TV and works well with it, but with Smart TVs, you will have to look into that.
Other Devices vs Firestick
Here are some other devices that are compared to Firestick that are listed below:
The Verdict!
Home entertainment has been revolutionized and streaming devices are continuously working to make it better than ever and provide more flexibility for users.
In this comparison, it is seen that smart TV are good but not quite flexible with applications and other features as compared to the Fire TV Stick. In which the first and most important feature is Updating.
Smart TV does not update its software whereas Fire TV stick updates frequently as per the user's demand and market compatibility. Which helps you to access the latest features and content of the Streaming apps.
So the overall comparison seems that Fire TV sticks win as it offers many amazing features like speeding, updating, Privacy, Limitless access to video content, Games, and much more to explore.