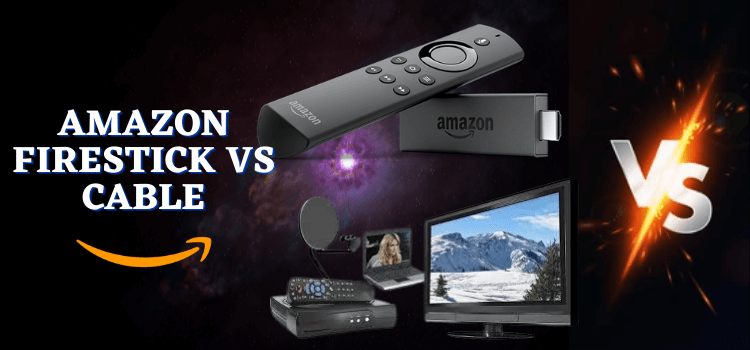 Debating whether to go wireless or stick with the good old cable? Read the comparison on Fire TV Stick VS Cable to reach your conclusion.
The world is changing at a very fast pace, and everyone is just trying to keep up. Video streaming devices are making the rounds nowadays to replace the cable for good. One such device is the Amazon Fire TV Stick.
Before getting into which one's the better debate between the Fire TV stick VS cable, let's shed some light on what is a video-streaming device and a cable.
Quick Comparision
| | | |
| --- | --- | --- |
| Features | Fire Stick | Cable |
| Live TV | Yes | Yes |
| Subscription/Contract required | No | Yes |
| Local Channels | With Apks | Yes |
| Premium Channels | Yes | Yes |
| Installation | Plug & Play | Technician |
| WIFI Required | Yes | No |
| Purchase Price | As low as $29 | Equipment fees may apply |
| Monthly charges (basic) | $0 | $35-$65 average |
| Annual charges (basic) | $0 | $420-$780 |
Is A Video Streaming Device the Replacement for Cable?
A video streamer is a device when connected to your TV, that offers you a huge range of online streaming channels that have award-winning movies, documentaries, and TV shows to watch at any time.
It also turns a simple TV into a Smart TV. Amazon Fire TV stick is one of those devices that most people replace the cable with.
Amazon Fire TV Stick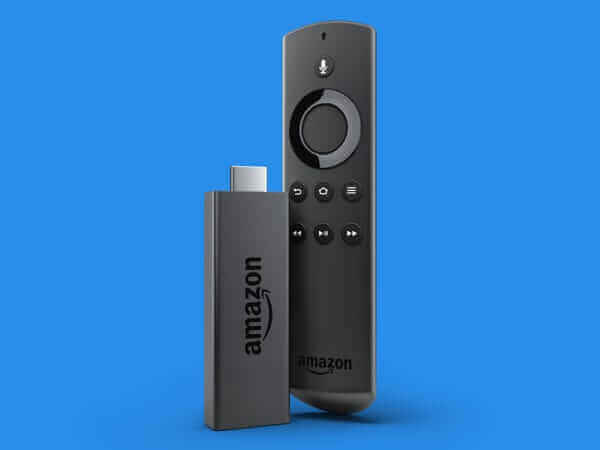 Amazon Fire TV Stick is a video-streaming device that you can connect to your TV and make it a smart TV.
Popular opinion states that it is better than the cable and a replacement for it. Without further ado, let us dive into the pros and cons of this cable replacer and decide whether it lives up to its name or not.
Advantages of Having a FireStick Device
Budget-friendly
The Amazon Fire TV stick costs much less than the cable, where you have to buy bundles and pay for channels that you will never watch.
The Fire TV stick brings you lots of free content, and numerous online-streaming apps to subscribe, to and pay for a customized set of Channels.
Wireless
You do not need jumbled-up wires of cable to show channels on your TV, just a small stick-like device to be plugged into the HDMI port to start watching your favorite Live channels, TV shows, and movies.
This lets you move your TV outside in your backyard to have a movie night under the stars with only a strong internet connection and an outlet.
Bluetooth Remote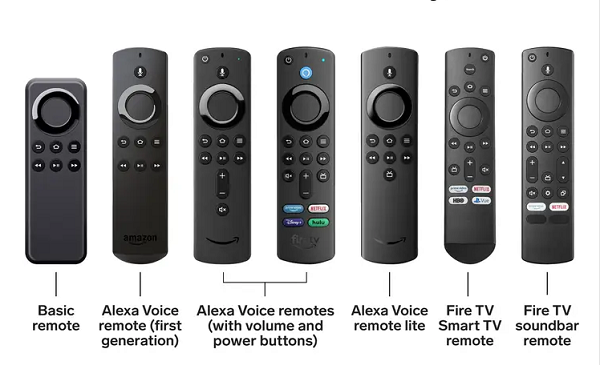 The Bluetooth remote that comes with the Fire TV stick can replace your TV remote instantly. Moreover, you do not need to point to the TV or even be in the same room for it to control.
Alexa Voice Assistant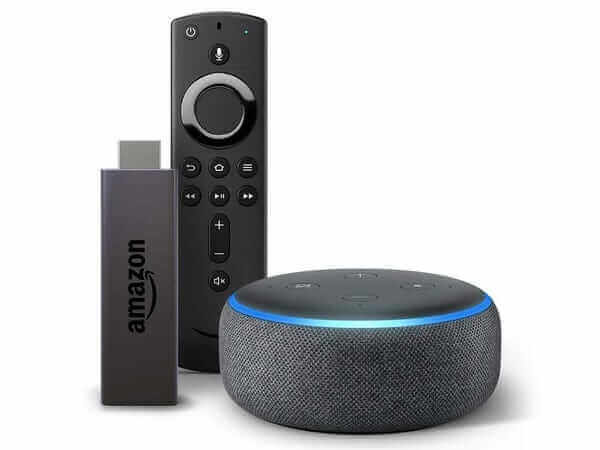 If you have an Alexa smart home speaker then you're in for a treat. Who would've guessed that getting the Fire TV stick would allow you to control your TV without even needing a remote physically in your hand but just on the command of a voice!
Not only that you can even control your smart appliances with a voice command.
Access New and Old Content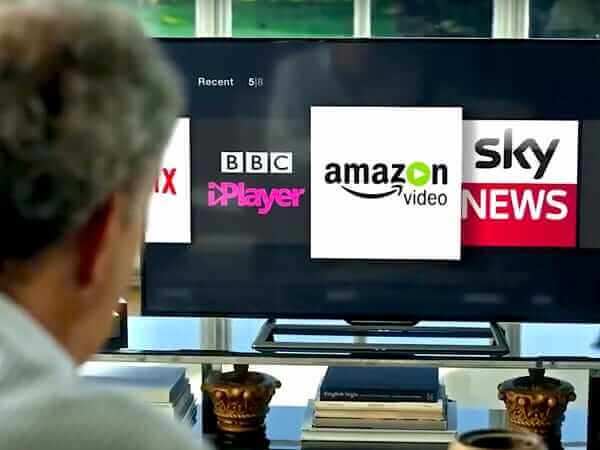 The Amazon Fire TV stick has a lot of online video streaming applications including Netflix, Hulu, Disney+, Sling TV, etc for live broadcasting and video content.
In Addition to streaming live channels, movies, and TV shows you can also download some games from the Amazon website and play them on the TV.
Disadvantages of Having a FireStick Device
WiFi – A Necessity
A stable, high-speed, and strong WiFi connection is a must for the Fire TV stick to work. As it is an online streaming device so if your internet connection is weak or down you won't be able to enjoy video content on Firestick.
Can be Expensive as Well
Depending on the user's preference, they may have to subscribe to different apps to get the content they want, which in return can be more expensive than having a cable.
The Cable
Everyone is familiar with the cable, except maybe Gen Alpha, who is clueless about the concept of it. Let's get down to the pros of cons of having cable as your source of entertainment on TV.
Advantages of Having a Cable
No Wifi Needed
The cable is not dependent on your internet connection, it works 24/7. Except for a storm breakdown you can expect TV entertainment to be available on your TV all the time.
Live Broadcasting
Whether it is a local game or an international championship, your cable will always provide you with live streaming of it. And if you are used to watching the news on TV, you have the local channels reporting it day and night.
Multiple Viewing
Everyone has different tastes in TV entertainment, and if they all have personal TV sets then they can watch different content at the same time, without lagging or worried about the internet connection not being fast enough.
Disadvantages of Having Cable
Excess Payment
Whether you like it or not, you have to pay for the bundle that you chose which includes numerous channels that are of no use to you because you won't watch them.
Also if you want to add some channels, you'll be charged for it. And if some problem arises with the cable, you will be charged in your upcoming bill for the services, so the sneaky charges are there in every nook and corner.
Contracts
With the Amazon Fire TV stick, you just need to buy the device once and you can choose to pay for monthly subscriptions to the apps available on it and can cancel it at any time.
But with the cable, you have to enter a year-long contract and there is no turning back.
Lack of Original Content
You are stuck with the wait of when the latest content will be available on cable, and can not even watch something of your choice without paying more for it.
Stuck with the Cord
One can not move their TV outside for a Boys' Game night with BBQ or a movie under the stars because your TV is jumbled up with the cable cords connected to it.
Other Devices vs Firestick
Here are some other devices that are compared to Firestick that are listed below:
Decision Made!
Here is a thorough analysis of the Fire TV Stick VS Cable to make it easy for our readers to choose one.
It is obvious that FireStick provides you limitless access to the content around the world of every country's channels and video content whether it is internationally available or not.
There are many third-party apps available that provide you with thousands of Live TV channels and video content all around the world.
If you find them blocked or not available in your country even then you can easily access such channels by using a good VPN service and connecting to the specific country server. ExpressVPN is our No 1 choice.
However, on the other hand, cable has specific channels that you buy in your bundle if you want some new channels then you have to pay extra, but somehow it is continuous TV entertainment with multi-device connectivity in a single connection with any internet connectivity.
In simple words, if you want to revolutionize your home entertainment and love to explore and experience new things then FireStick is the right choice for you.
If you are good with the regular News and some classic dramas and movies and avoid getting into new things then for you "Old is Gold" Cable is the right choice.