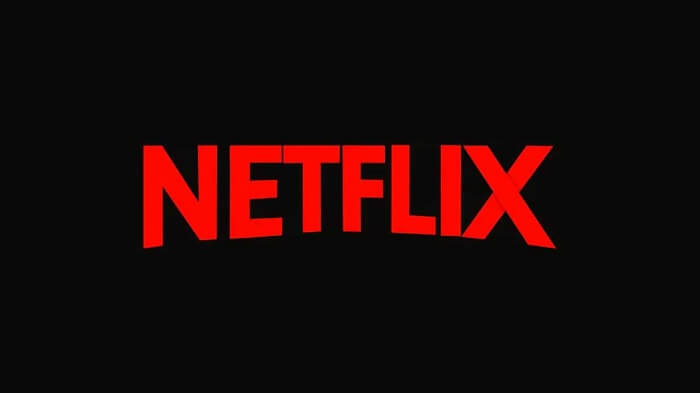 In this guide, I will be telling you how to install Netflix on FireStick, and how to watch American Netflix library from anywhere in the world.
Netflix is an entertainment hub for millions around the world. Due to the Coronavirus outbreak, the entire world is now stuck at home and nothing to do but binge-watching Netflix.
But if you're outside of the United States, you will have less Netflix library to stream than the person living in the United States. That's because the US Netflix library contains more movies and TV shows than other Netflix country library.
That means shows like Parks and Recreation, House, 30 Rock, Mad Men, The Walking Dead, and more are only available in the US.
To watch US Netflix on FireStick, you will need to have a VPN (such as Surfshark) that easily unblock American Netflix library by assigning you a US IP address.
Let's begin with the process…
Steps to Install Netflix on Firestick
Installing Netflix app on FireStick is easy and requires little to no effort at all. Since Netflix is available on Amazon Store, half of your work is done.
Just follow these simple steps:
Step 1: Open FireStick Home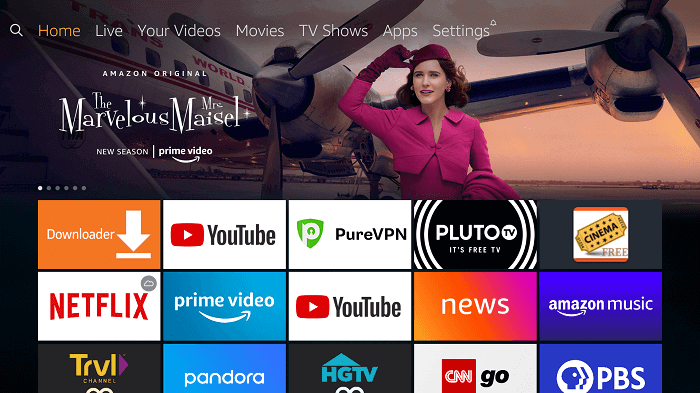 Step 2: Click on the Search icon located on the top-left corner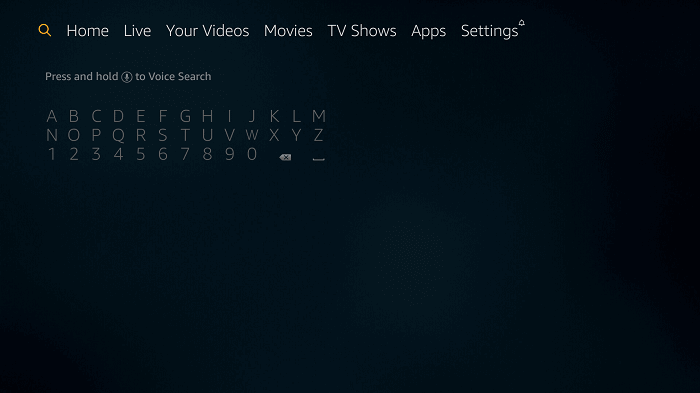 Step 3: Type Netflix and click on the first result that appears
Step 4: Click on the Netflix app
Step 5: Press Download or Get option 
Step 6: Now click Open Netflix
Video Tutorial to Watch American Netflix on Firestick
How to Watch American Netflix on FireStick
To watch US Netflix, you will need to follow these simple steps:
Step 1: Subscribe to Surfshark
Step 2: Now you need to install Surfshark on FireStick
Step 3: Open Surfshark app and connect to the US server
Step 4: Now go back to FireStick Home and open Netflix app
Step 5: Enter the Username and Password
Step 6: You will be able to stream US Netflix library
Netflix Not Working on FireStick?
If Netflix is freezing, loading or isn't working properly on your firestick, then you may need to follow certain steps that will easily get your job done and will make Netflix work properly again:
Solution 1: Clear Cache
Step 1: Open FireStick Home > Then go to Settings
Step 2: Click on Applications
Step 3: Then click on Manage Installed Applications
Step 4: Find and click on Netflix from the list 
Step 5: Then click on Force Stop and then Clear cache
Step 6: Now on your fireStick remote, click on Home button
Step 7: Re-open Netflix and the videos should play properly now
Solution 2: Re-Install Netflix
If the previous solution didn't work for you, then you must try a different solution. Follow these steps:
Step 1: Go to your Settings then click on Applications
Step 2: Select Manage Installed Applications
Step 3: Find Netflix on the list and select Uninstall
Step 4: Now repeat the Netflix FireStick installation steps and it would work just fine
Note: – You may have to sign in again to your Netflix account after re-installing it.
Sometimes the quickest solution for getting your Netflix app or any other app to work is a simple reset. You may try rebooting your firestick after turning off the firestick for 30 seconds.
Once your firestick reboots try opening the Netflix app. Hopefully it should work properly now.
Is Netflix Free on FireStick?
Netflix is not free on FireStick or Fire TV. To stream TV Shows and Movies on Netflix, you will need to have a Netflix subscription.
But there is a way to get free Netflix on FireStick and that is by installing some of the third-party apps I have listed down below:
There are other tons of best FireStick channels that are worth trying. But before you stream its free content, you better have the best VPN for FireStick installed on your Fire TV Stick or otherwise, your IP will be exposed.
Frequently Asked Questions
How do you get Netflix on Amazon FireStick for free?
Installing Netflix on FireStick is free but not the subscription. To watch Netflix shows and movies for free, you will need to get third-party apps that streams free content.
Why Can't I get Netflix on my FireStick?
The first solution is to clear cache on Netflix. If that doesn't fix your problem then the reliable option is to uninstall Netflix app and then install it again.
Wrapping it Up
We know that it sucks to stay at home and absolutely do nothing. Despite all the tension that surrounds us, you can still watch Netflix and start binge-watching its shows.
This guide is the perfect example of how to install Netflix on FireStick devices and also unblock thousands of movies and TV shows of Netflix that are only available in the US.
With the help of a Surfshark VPN, you can watch American Netflix library with no additional cost. Just connect to a US server and you will unblock tons of content that were not there before.