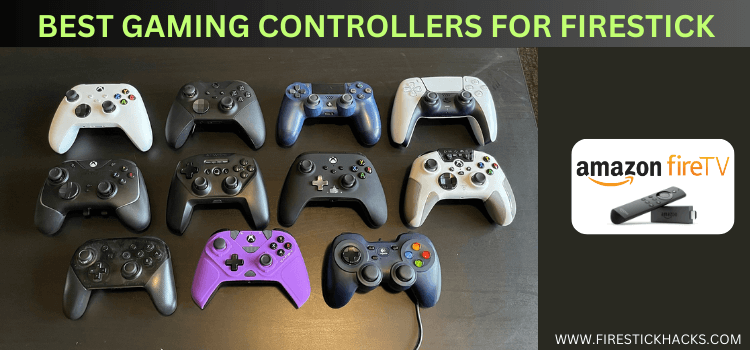 This is the step-by-step guide on Best Gaming Controller for Firestick, Fire TV, Fire TV 4K Max, & Fire TV Cube.
Whenever you are playing a game on a TV screen, it is obvious you can not play it well with a traditional remote. You must need a Compatible Keyboard, Bluetooth Mouse or the Best option is Gaming Controller.
Gaming Controller lets you play your favorite game like a Pro, and these controllers are specially designed in a way that is comfortable to hold, press, and move all your fingers with specific keys available on it.
Here are some great Gaming controllers I have listed for you that are very good with Fire TV Devices and let you play any game like a Pro.
Best Gaming Controller For Firestick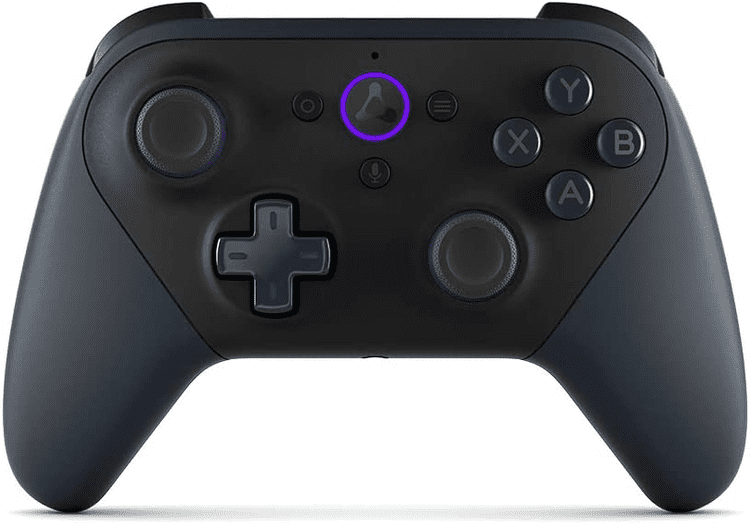 Luna Wireless Controller is a great Gaming controller especially when used on a Fire TV device. It can be connected via USB, WiFi, and Bluetooth.
Pros:
Low Latency Gameplay
Screen Switch Support
Solid Design
Built for Gaming – Offset thumbsticks, easy-access bumpers, precise triggers, responsive action buttons, and a 4-way directional pad.
Launches Game with Alexa
3.5 mm stereo audio output
low battery indicator
USB C/ battery powered (2AA removable/ rechargeable battery)
Cons:
Simple traditional design
Non-lithium battery
This Luna Wireless Gaming Controller is also compatible with Windows, Mac, Fire TV, Fire tablet, iPhone, iPad, Chromebook, and Android devices.
You can easily order it on US Amazon Store at a cost of $69.99. If you're outside the US then use ExpressVPN to connect US server and access the product.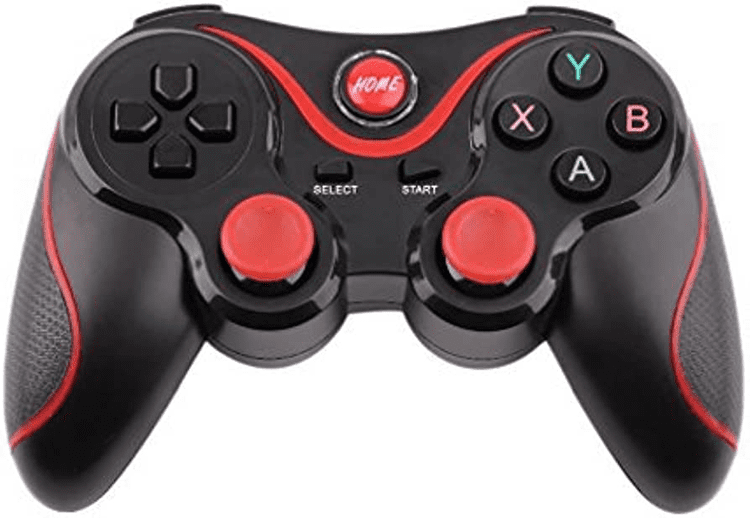 Another smart-looking easy-grip advanced Gaming controller suitable for all devices especially for Amazon Fire TV devices. Take a look at its specification below:
Pros.
Bluetooth range up to 10 Meters
10 Buttons and 3 movement controls
Auto-off Feature
1 Lithium Ion battery
Smart Solid Grip
Allegiant design
Specially designed for gaming
Rechargeable with USB
Cons.
No Wifi Connectivity
No USB Connectivity
No Low battery indicates
SaharaMicro Wireless Controller is a great Gaming controller which can be used on All Fire TV devices, Android TV, Smart TV, Samsung TV, Kodi Box, and all other streaming devices.
However, it is only available in the US Amazon Store at the cost of $25.99. If you can not find it on Amazon Store then use ExpressVPN and connect to the US server and revisit the page.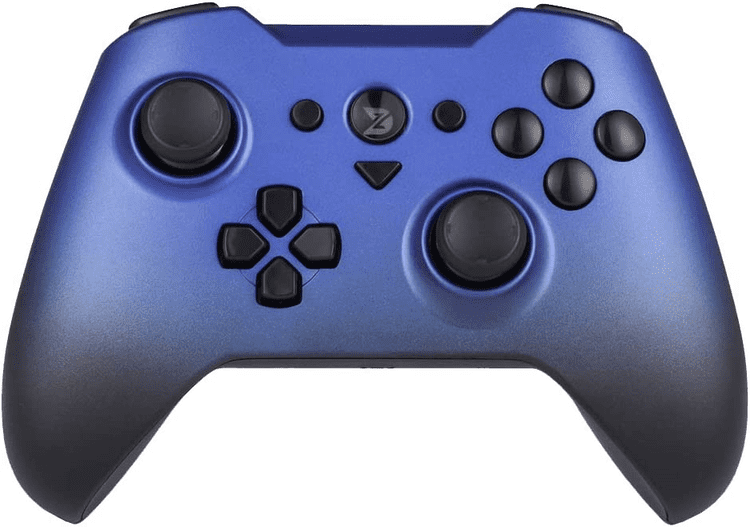 ZD-O Wireless Gaming Controller is an amazing controller that will enhance your gaming experience and keep you on Top ranking and make you Pro Player. Take a look at its specification.
Pros.
Connectivity with USB, Auxiliary, and Bluetooth
Double analog rocker
20 buttons + Precision cross key
Vibration sensor
600 mAh 1 Lithium Polymer battery
15 to 20 hours of Battery Time
Low battery Indicator
Wireless Dongle
Blue Color design
Cons.
Higher in Cost
No color Variation
It is compatible with almost every steaming device including Fire TV devices, Switch, Xbox One, Windows, Android TV, etc.
It is only available on the UK Amazon Store for the cost of $49.99. So if you're outside the UK you must connect ExpressVPN UK server to access this amazon Product.
How to connect Gaming Controller on Firestick
Some controllers are in Plug and Play category which means you don't have to connect it. However, Some need proper connectivity through settings.
Follow the steps below to connect the Gaming controller on Firestick.
Step 1. Open the Fire TV menu and choose Settings.
Step 2. Select Controllers and Bluetooth Devices.
Step 3. Select Game Controllers.
Step 4. Choose Add a new game controller.
Step 5. Now Firestick will scan for New Controller devices and once it is detected, connect by clicking on it.
Step 5: Test your Gaming Controller that is it working well.
Step 6: Start using it on your Firestick and play Games like a Pro.
FAQs – Best Gaming Controller
What controller can I use to play games on Firestick?
We have tested several gaming controllers on different versions of Fire TV devices and found out above three mentioned Best Gaming Controller for Firestick that work perfectly fine with all Fire TV devices.
Can I use a PS4 controller with Firestick?
You might be able to connect PS4 Controller with a Firestick device by altering its setting if you are an expert in it, but it will cause technical issues during gaming like lagging, disconnectivity, all keys not working, etc
Can you use an Xbox controller with a Firestick?
Xbox is also a particular Gaming device and it will cause the same issues. Some of its controllers may be compatible with Firestick but it will cause discomfort playing games.
Conclusion
With a versatile device like Firestick, you can play games on Firestick as well and for playing them like a pro you will require a Gaming Controller for Firestick.
We have mentioned the 3 Best Gaming Controller for Firestick which are tested and found wonderful gaming controllers.
You can choose according to your requirement and Budget and start playing games without any hassle.