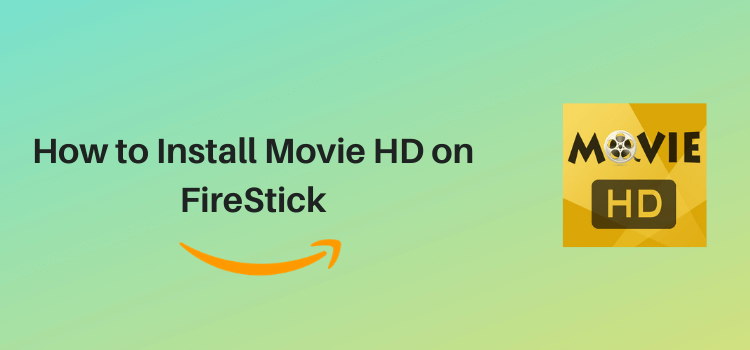 This is a step-by-step guide on how to install and use Movie HD on FireStick, Fire TV, and FireStick 4K.
Movie HD is a new video streaming app that allows you to have access to loads of content from various categories i.e. Movies & TV Shows.
The app is updated frequently to make sure you get the quality links with the latest content. It is lightweight and has an easy-to-use interface. 
Most of the content of the Movie HD app is HD quality so you can stream your favorite content in high quality. The interface is neatly organized making it easy for you to find the movie of your choice with the genre or the year of release.
We've also discussed how to set up AMPlayer with Movie HD app in order to stream its content.
Before you start streaming, read this first…
Make sure you are using a VPN while streaming any content with Movie HD since it's a free app. A VPN will keep your online identity protected at all times. We highly recommend using Surfshark VPN.
How to Install Movie HD APK on FireStick
You can install Movie HD on FireStick either by the Downloader app or with ES File Explorer. We have discussed both of these methods but I would recommend the Downloader method since it free to install.
But before you start streaming any content with the Movie HD app, you need to install and use Surfshark VPN on FireStick so that your IP address remains hidden.
Method 1: Using Downloader
Step 1: Go to the home screen of your FireStick device and click on the Settings menu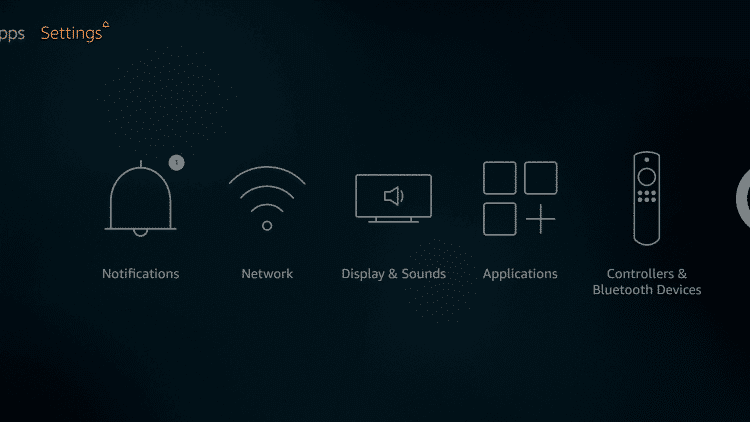 Step 2: Scroll right and click the option of My Fire TV from the menu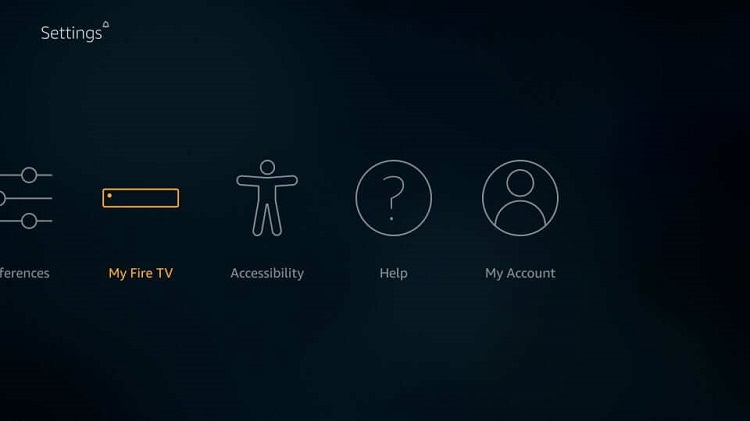 Step 3: Select and click the Developer Options now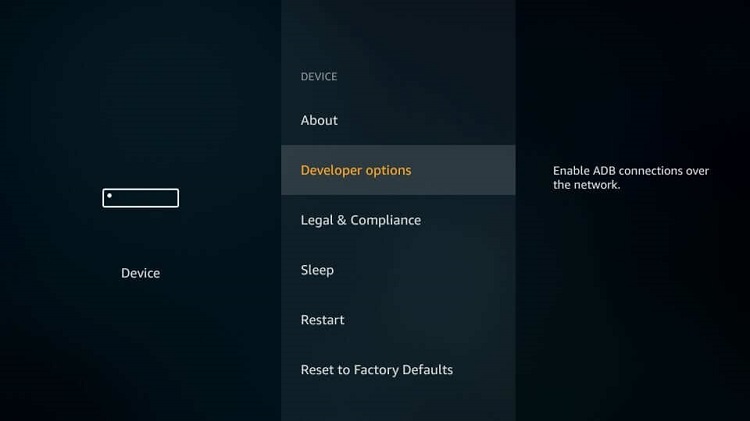 Step 4: Click the Apps from Unknown Sources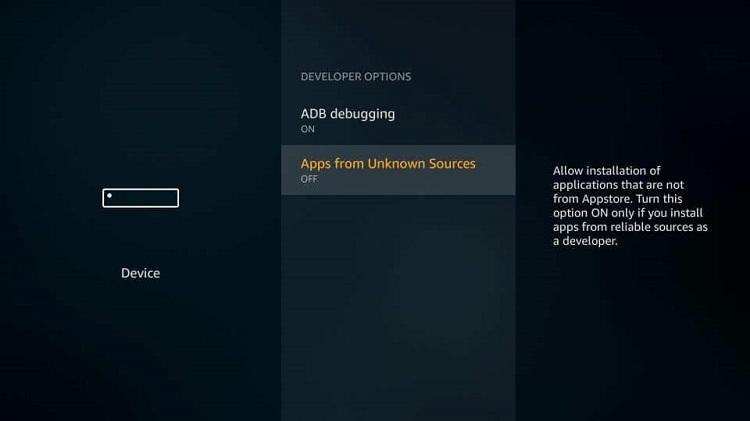 Step 5: Turn it ON if it is turned off by default by clicking the Turn On tab on the screen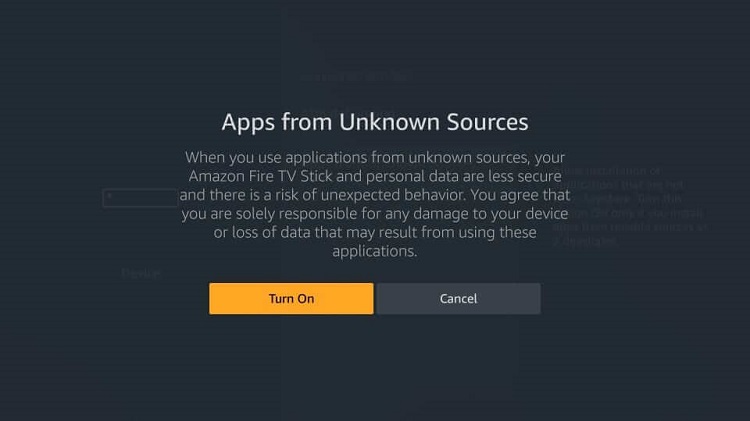 Step 6: Now return to the Home Menu of your FireStick device and select the Search icon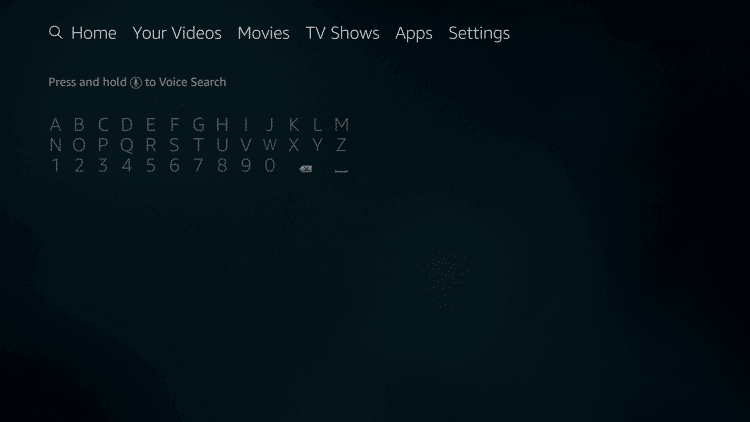 Step 7: Type Downloader in the search bar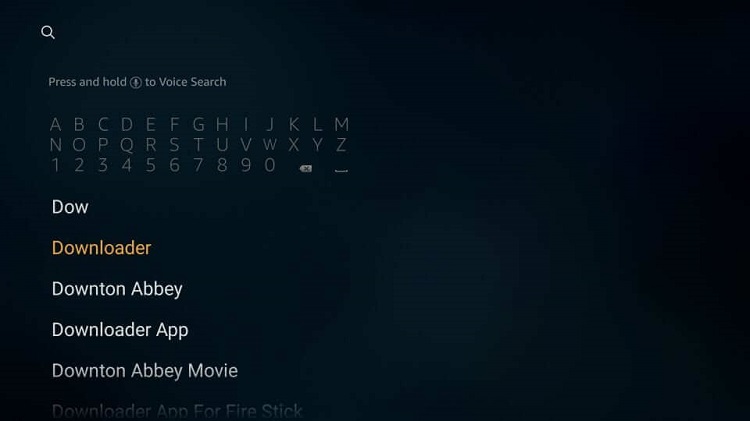 Step 8: Click on the Downloader icon from the list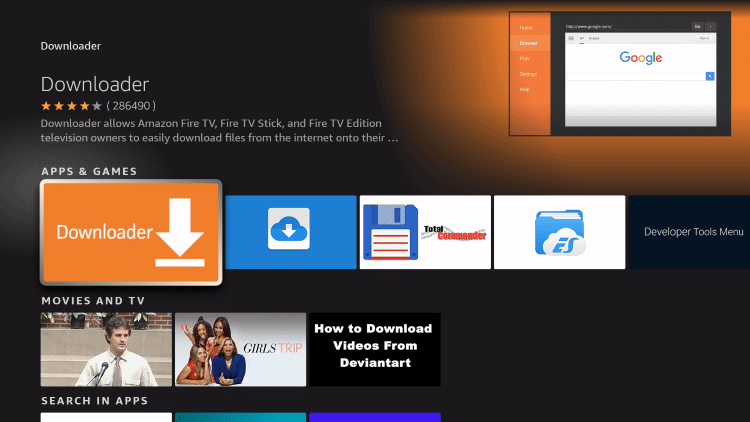 Step 9: Click the Get or Download button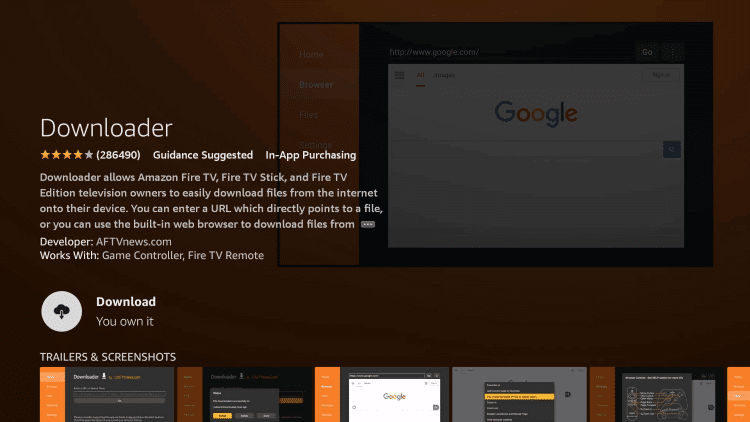 Step 10: Wait for a while. The app is installing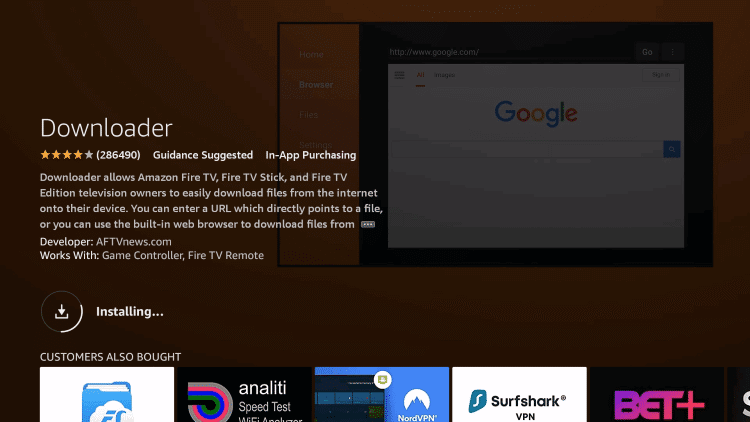 Step 11: Click Open once the app is installed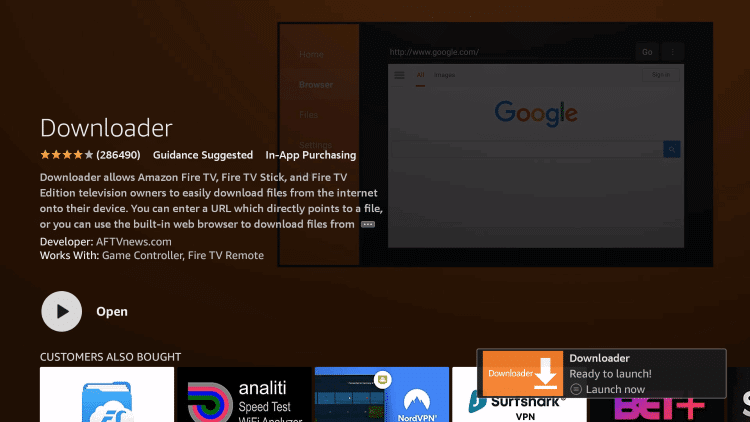 Step 12: Click Allow to give the app access to your photos, media, and files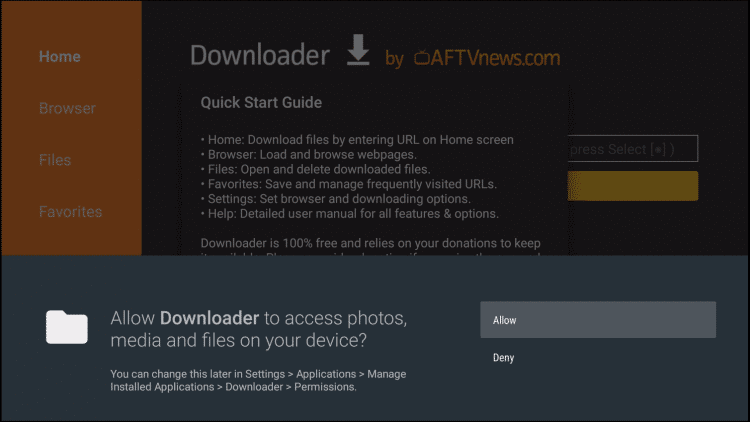 Step 13: Click the URL bar on the Downloader home screen. Enter the URL bit.ly/moviehd-apk and click Go now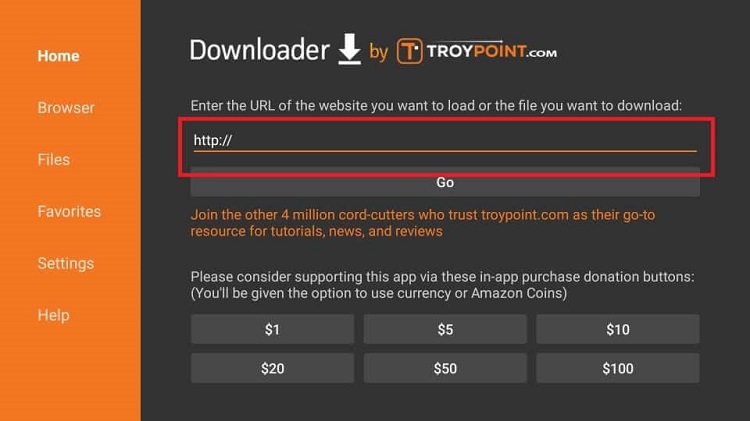 Step 14: Wait for a while. The APK file of Movie HD will be downloaded in a few seconds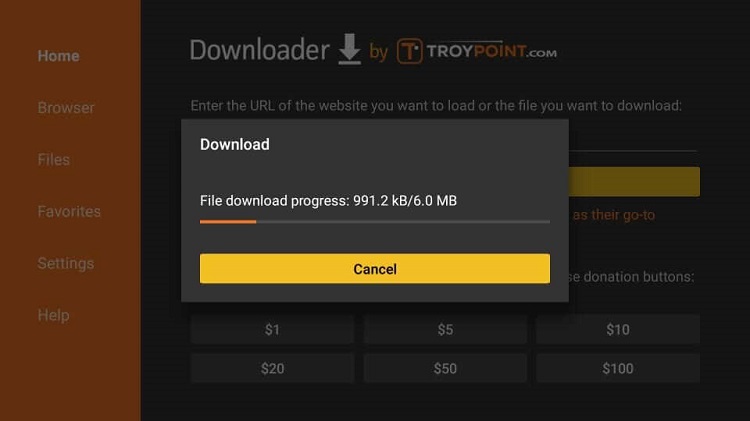 Step 15: Click Install to install the app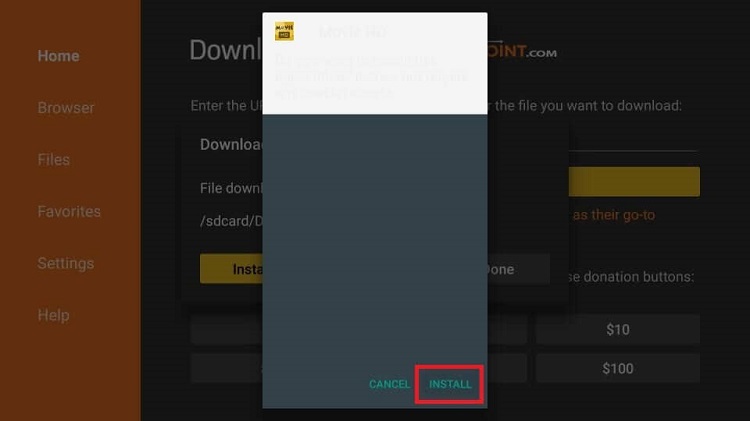 Step 16: The Movie HD app will take a while to install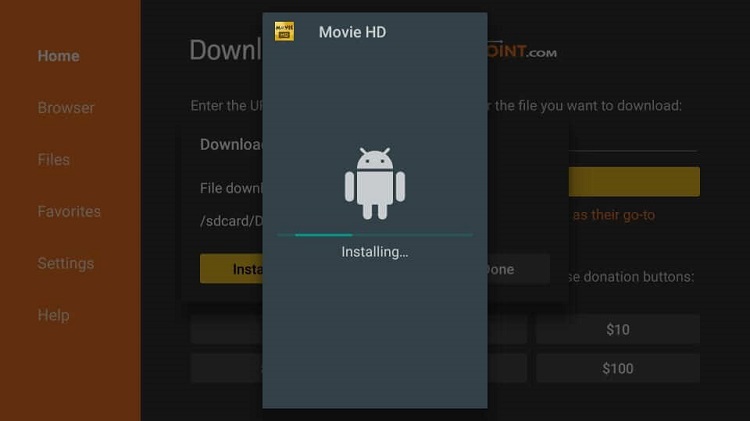 Step 17: The app is installed. Click Open for now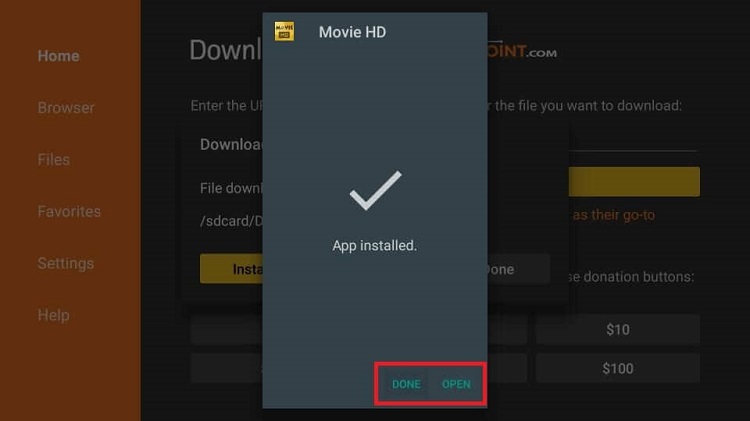 Step 18: Now click Delete to delete the APK file as it is no longer needed. It will free up space from your FireStick device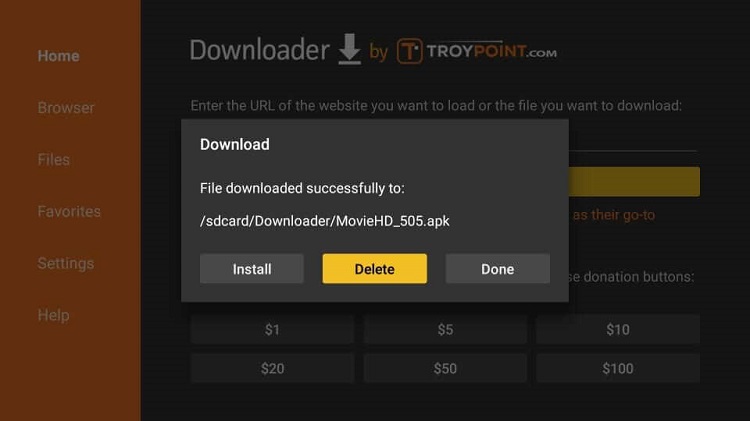 Step 19: Click Delete again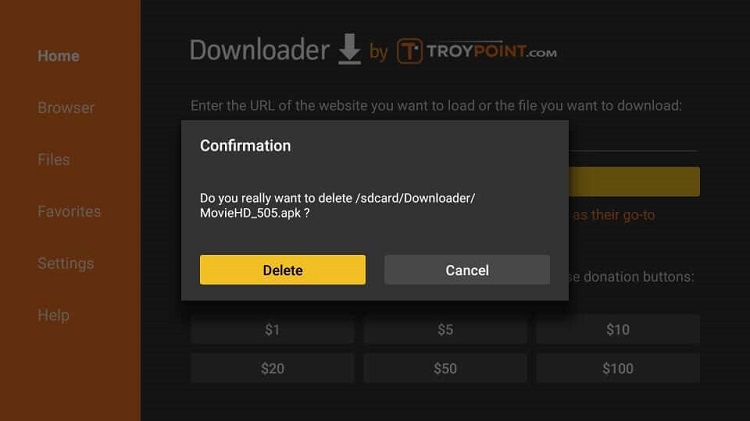 The Movie HD app is now installed on your FireStick using the Downloader app.
Method 2: Using ES File Explorer
ES File Explorer charges an extraordinary fee of $9.99/month to install apps with it. If you have already subscribed to it then follow the below-mentioned steps, or otherwise follow the first method discussed above.
Follow these steps to install Movie HD using ES File Explorer:
Step 1: Launch the ES File Explorer on your FireStick. The interface looks like this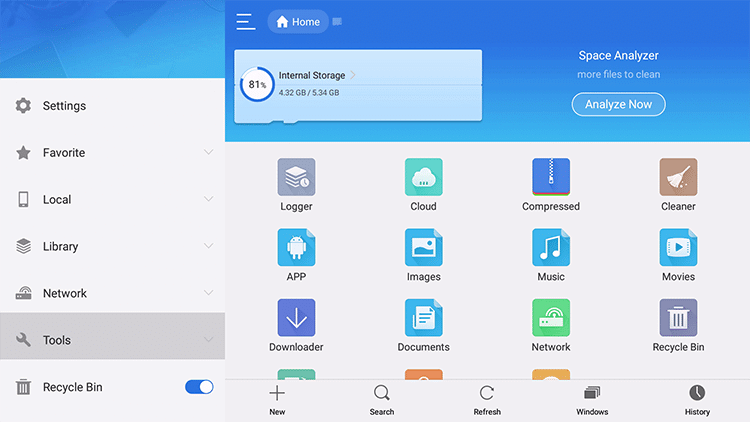 Step 2: Click the Downloader icon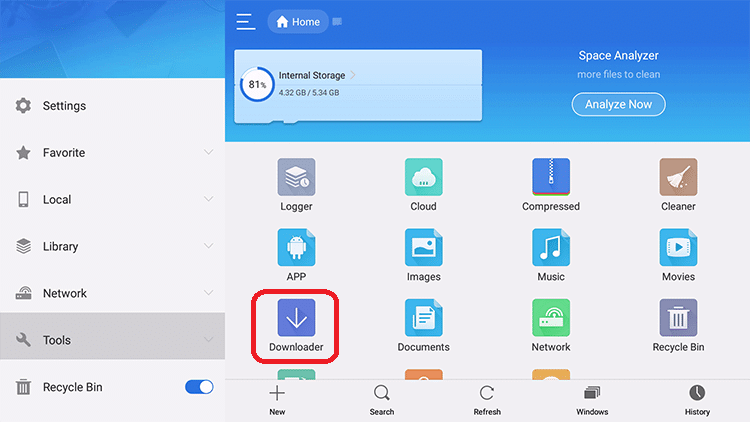 Step 3: Now click on the +New icon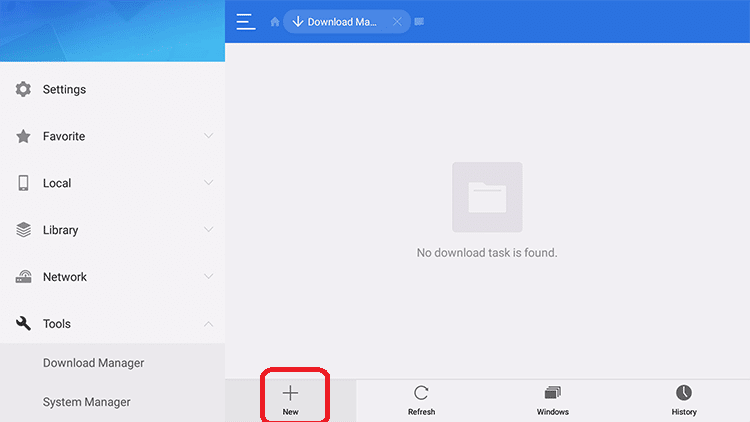 Step 4: Enter the URL bit.ly/moviehd-apk in the path field and the name Movie HD App. Hit the Download Now button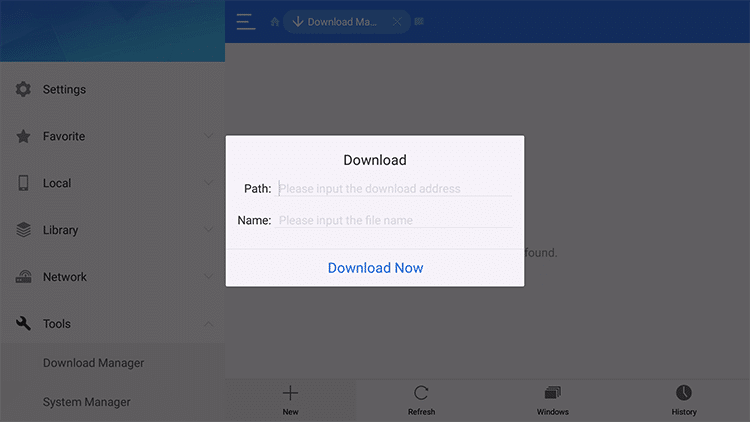 Step 5: Wait for a while. The download will be finished. Then click Install to install the app and click Open after the installation process is finished
How to Install AMPlayer for Movie HD
Almost every video streaming app we use has built-in media players to allow users to stream smoothly. But the case with Movie HD is a bit different. It doesn't have video players and we have to install one.
So here we will show you how to install a media player AMPlayer from Aptiode TV. The process of installing AMPlayer for Movie HD on FireStick is quite easy and you can do it in a few steps.
Step 1: Go to the home screen of the downloader and enter the URL bit.ly/aptoide-apk-firetv. Then click Go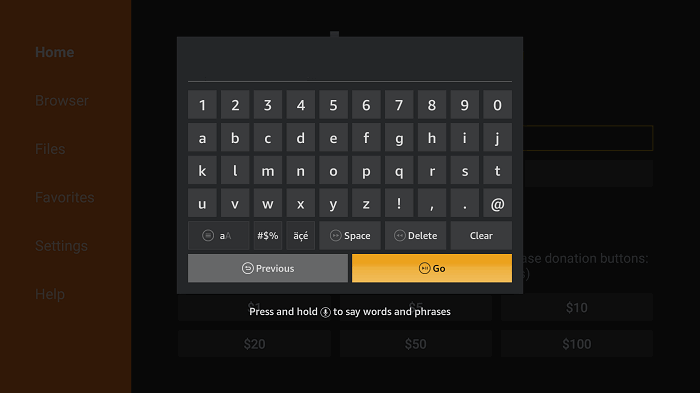 Step 2: The download will now start. Once the download finishes, click Install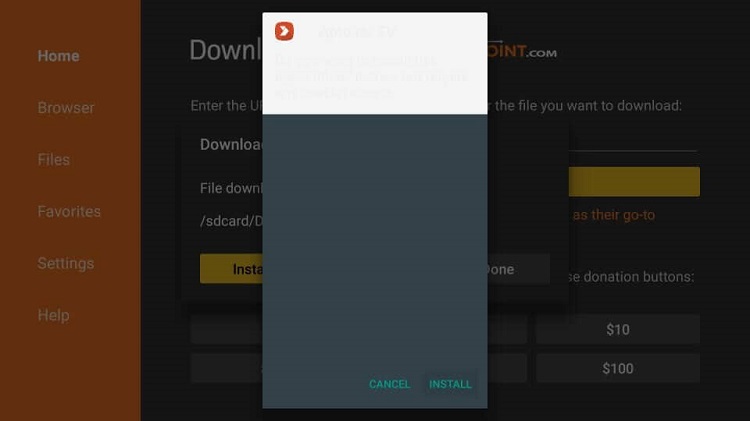 Step 3: Now click Open to open the Aptoide app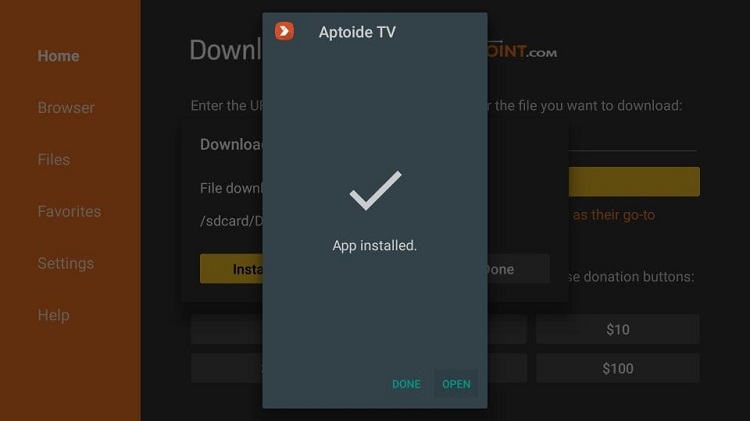 Step 4: The interface of Aptoide TV will look like this. Click the Search icon on the top left corner of the screen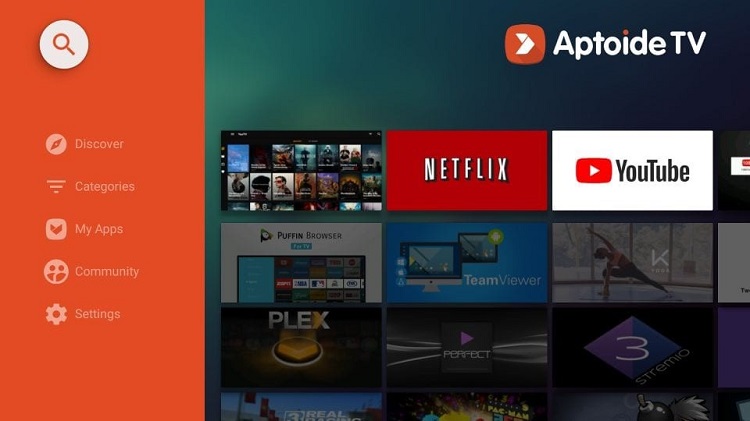 Step 5: Type amplayer in the search bar and then click Next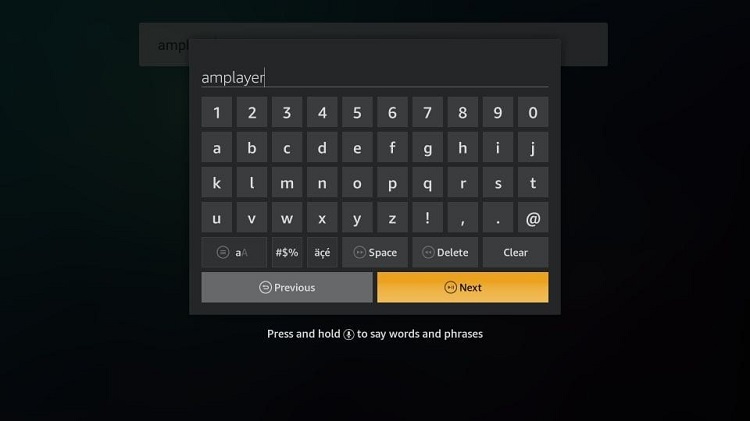 Step 6: Now select and click the icon of AMPlayer from the appeared results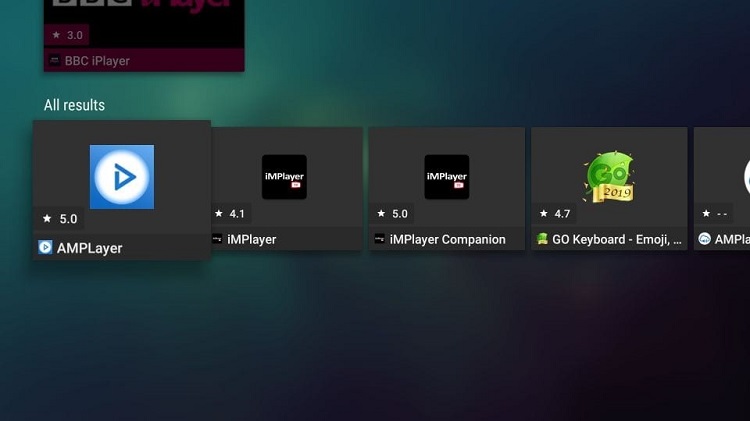 Step 7: Hit the Install button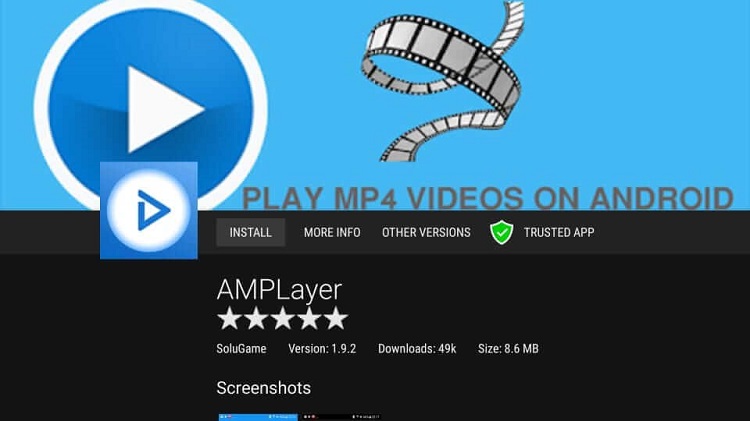 Step 8: Click Install again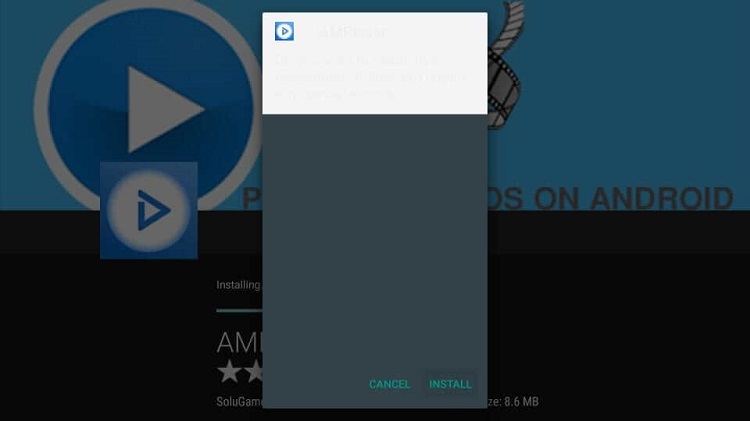 Step 9: Click Done once the AMPlayer is installed successfully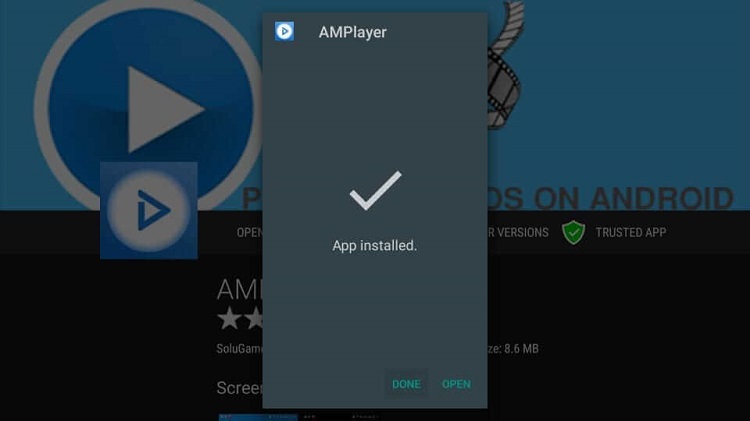 This was how you can install an AMPlayer video player to stream Movie HD on FireStick.
How to Use Movie HD on FireStick
Follow these steps to use Movie HD on FireStick for the first time
Step 1: Click Apps from the home menu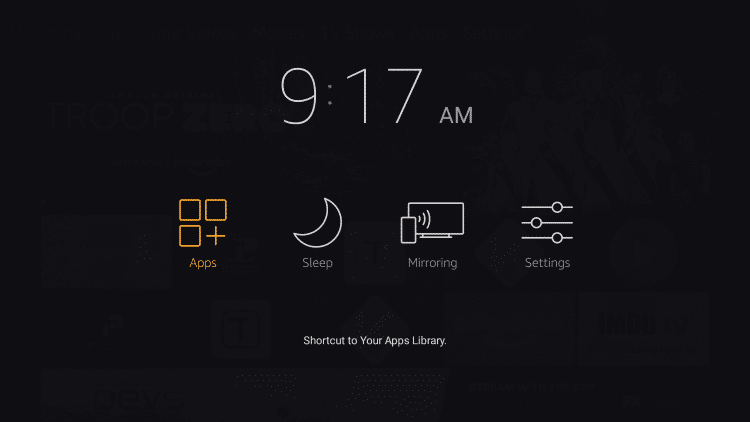 Step 2: Click Move to move the app anywhere you want to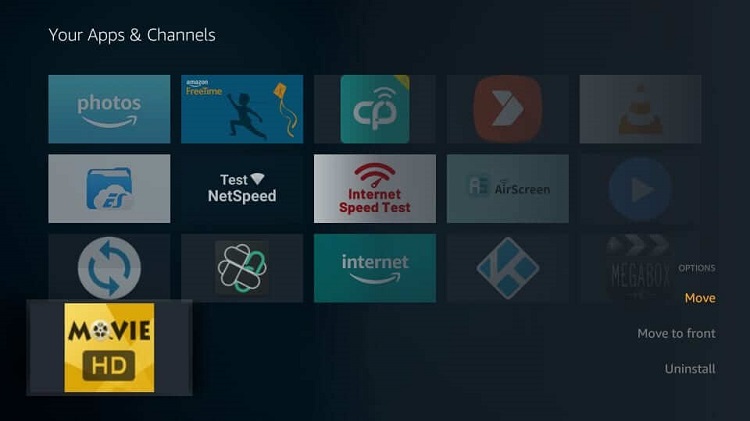 Step 3: Click Allow to move further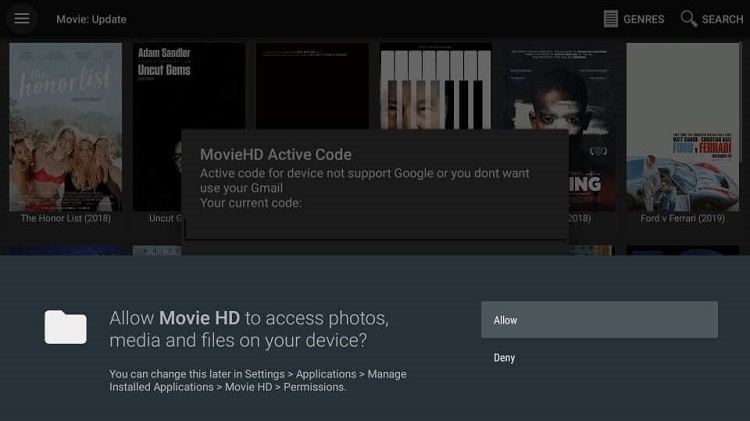 Step 4: This is the main screen of Movie HD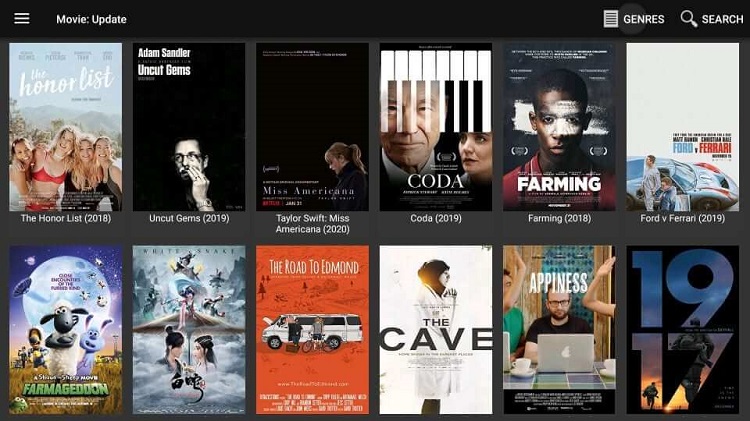 You can stream content of any genre or search for your favorite movies and shows from the search bar.
Movie HD Features
The Movie HD app had loads of content you can stream without any restriction. The app is easy to use with a simple and neat interface. It is updated frequently and you will never miss any latest content using Movie HD.
The app is lightweight and won't take much space on your device. It is compatible with almost every device including Android devices and FireStick. Apart from that, the app only streams content in high quality so you can watch movies and TV shows in HD quality on the go.
You can stream videos of different genres and search for anything. You can also filter the search results. Moreover, the app is free and doesn't require registration so you don't have to pay any subscription charges.
Movie HD Alternatives
If this app doesn't happen to work or is down for a moment, then you can choose from the alternative apps in the list below:
FAQs – Movie HD
What is Movie HD?
Movie HD is a video streaming app that allows streaming tons of content on any device you are using including FireStick. It is free and really easy to use. You can install it by two methods; free and premium.
How to use Movie HD?
The app is quite easy to use. There is no rocket science involved in it. Just follow the steps mentioned in this guide and you will be good to go. You will explore more once you start using it.
Is Movie HD safe and legal?
Yes, Movie HD is completely safe and legal to use. But to be on the safe side, never stream copyrighted content and always use a good VPN connection for added security.
Conclusion
Movie HD is an incredible app to stream high-quality content on FireStick. You can install it with two methods. One is free using the Downloader app and the other is premium using ES File Explorer. Both methods are easy to use but I would recommend the downloader method since it is free.
The app is also easy to use with simple navigation. Always make sure you are using a reliable VPN connection such as Surfshark to protect your anonymity and privacy while streaming. It also gives you safe access to geo-restricted content across the globe.