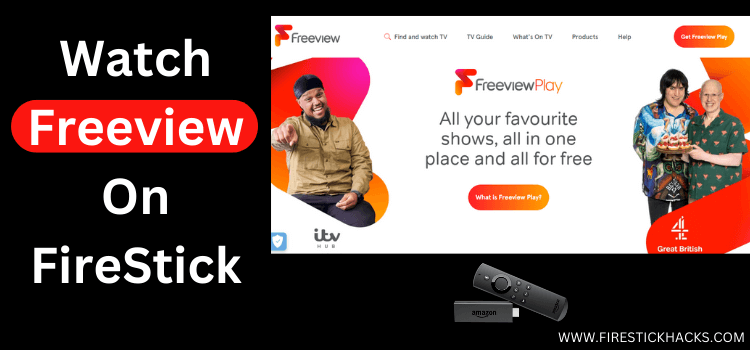 This step-by-step detailed guide will show you how to watch Freeview on FireStick, Fire TV, and FireStick 4K.
A brilliant option to access free live television from the UK is through Freeview on Firestick. You may access more than 300,000 hours of live and recorded TV from notable VOD platforms, including BBC iPlayer, ITV Hub, and All 4. However, the user can only access Freeview services by making a free account on these VOD platforms. 
Furthermore, Freeview gives free access to 95% of the most-watched television in the nation. Freeview on Firestick provides everything you could possibly want, whether you're looking for comedy, drama, entertainment, factual, sports, or kid-friendly content.
Unfortunately, Freeview is limited to the UK only. The only way to stream with Freeview on FireStick is with the VPN. If you try to access it without a VPN you will see an error that says:
"This content is not currently available on this device"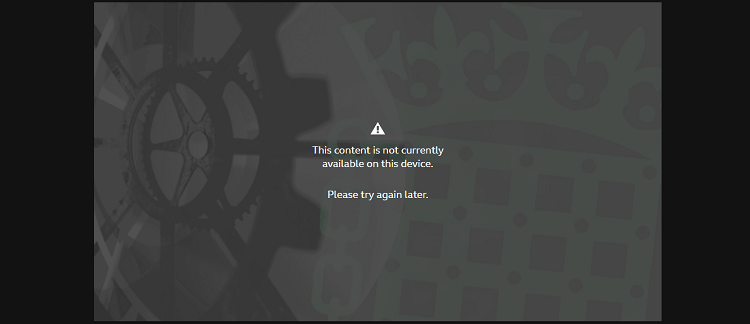 For all UK residents, the Freeview app is available on the Official Amazon App Store. However, if you cannot find the app on the app store or you live outside the UK then follow the guide to watch Freeview on FireStick.
2 Ways to Watch Freeview on FireStick
We've discussed two methods to watch Freeview on FireStick. The first method can be accessed from anywhere outside the UK while the second method is the APK method that can be sideloaded on FireStick. These are:
Since Freeview is unrestricted to locals of the UK only, make sure you use a VPN to bypass Freeview geo-restrictions.
Our Recommended VPN – ExpressVPN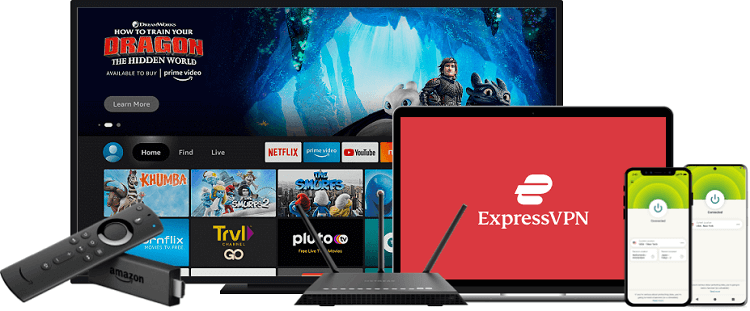 ExpressVPN is our top choice when it comes to watching Freeview on FireStick as the streaming service is just for UK residents and the VPN easily bypasses its geo-restrictions.
Get ExpressVPN today and enjoy 3 extra months free. It also offers a 30-day money-back guarantee policy that allows you to access all features risk-free for 30 days.
How to Watch Freeview on FireStick Using Silk Browser
The First method as mentioned above is for users who do not live in the UK or are currently not in the country. Freeview is a UK streaming platform therefore you are required to install and use ExpressVPN on FireStick to unblock Freeview in your country.
Here are the steps to follow:
Step 1: Open Firestick Home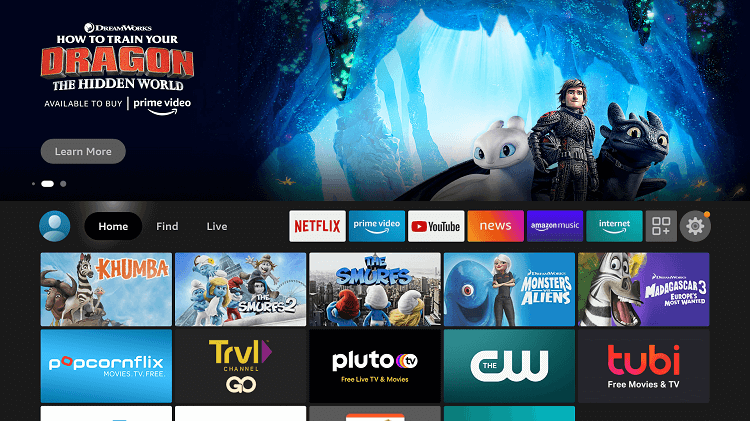 Step 2: Select the Find menu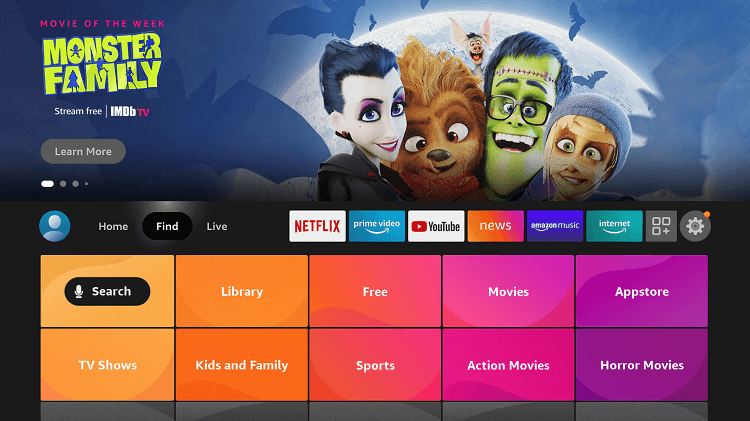 Step 3: Click on the Search option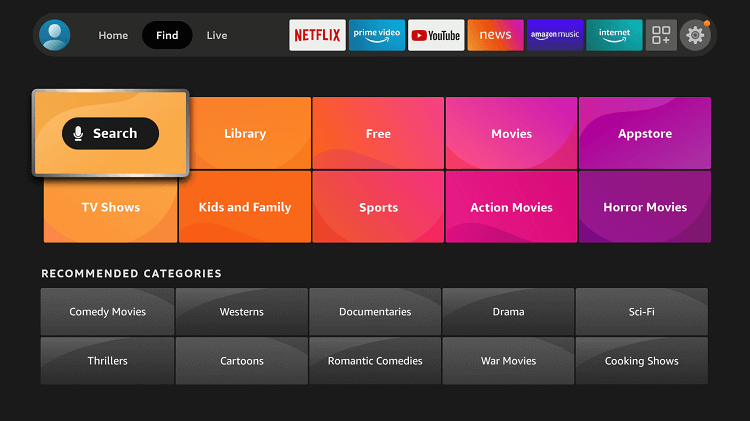 Step 4: Type Internet Browser and select it from the list
Step 5: Select the Internet icon when the below screen appears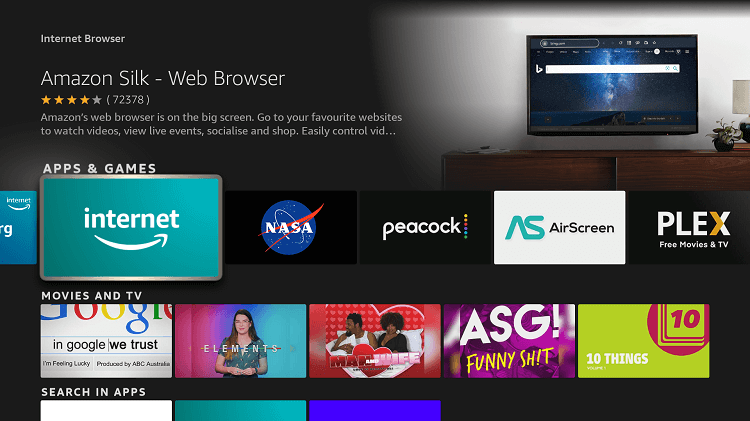 Step 6: Click on Download and wait for the app to install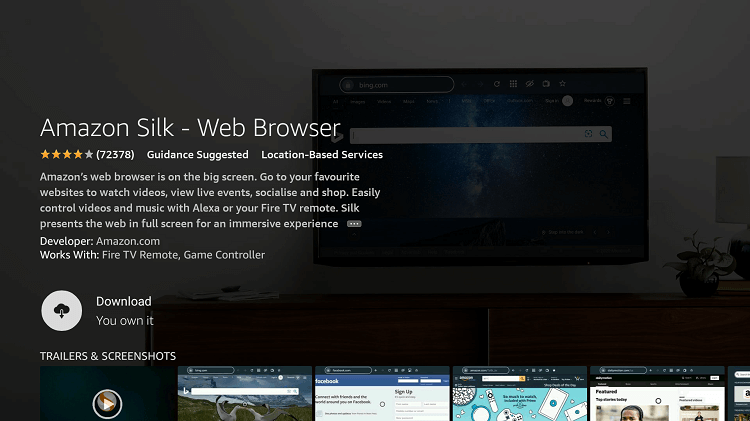 Step 7: Wait until the download is completed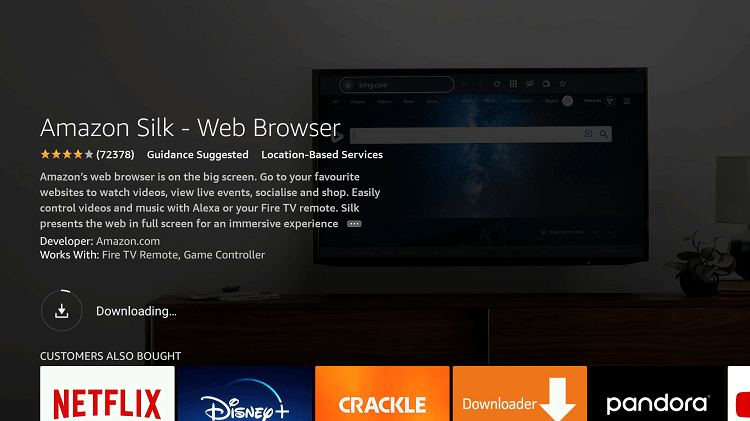 Step 8: If you're from outside UK, you need to install ExpressVPN and connect to the UK server to bypass the  geo-restrictions imposed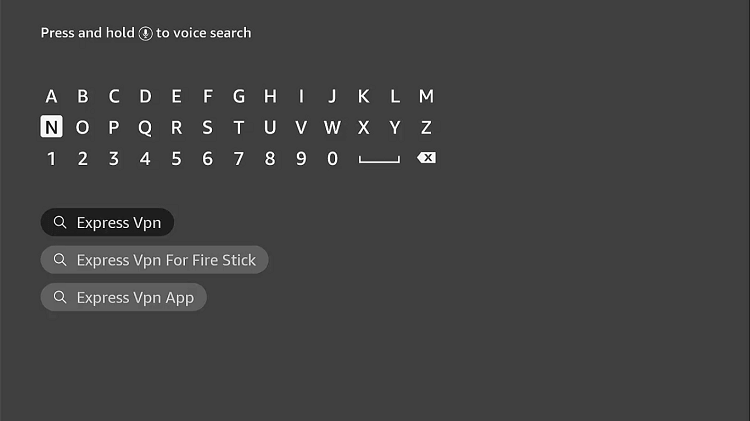 Step 9: Select ExpressVPN from the suggestions bellow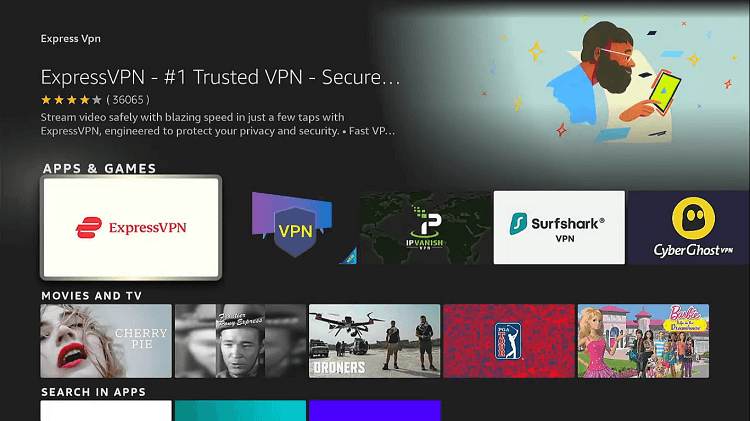 Step 10: Open Express VPN once installed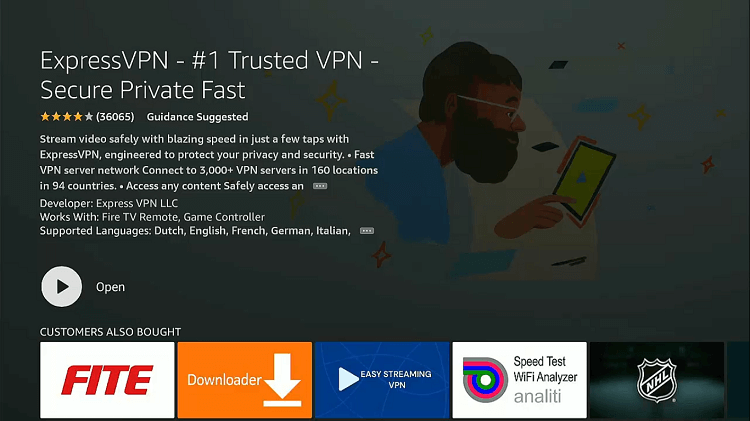 Step 11: You must connect the server to the UK to access Freeview since it is restricted to the UK only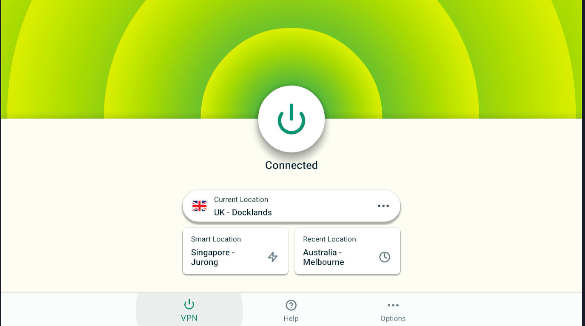 Step 12: Select Open to access the installed browser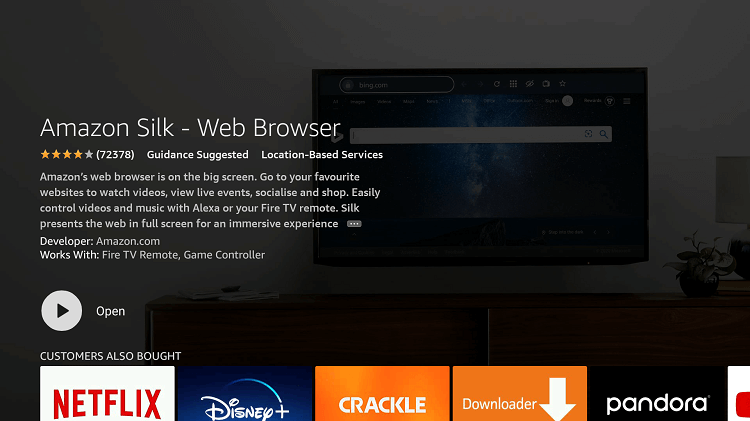 Step 13: Once the browser opens, click on Accept Terms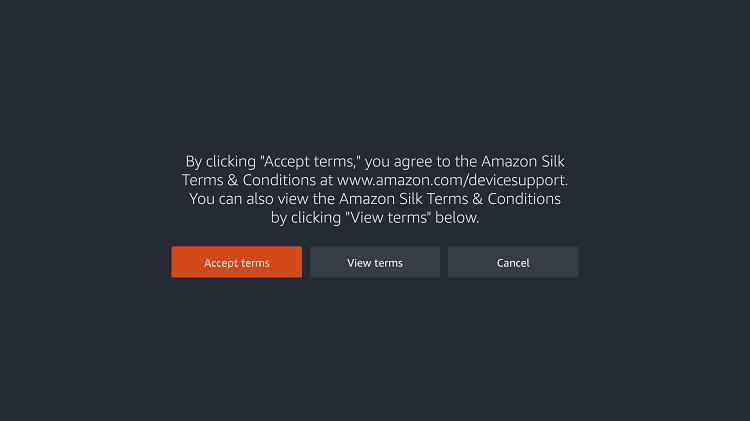 Step 14: By default, the Bing.com tab would be open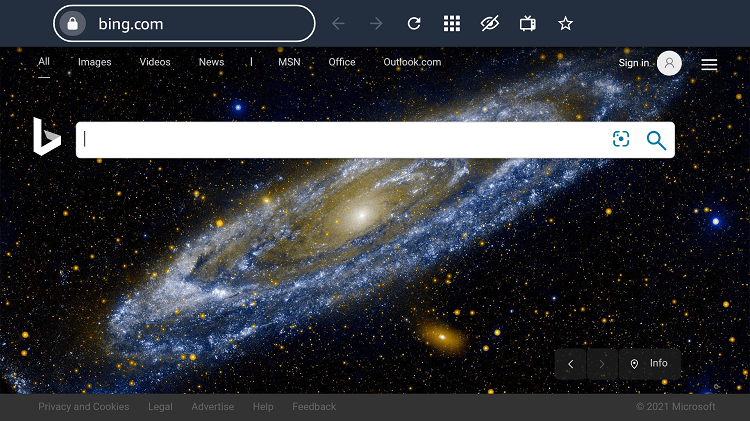 Step 15: Search for https://www.freeview.co.uk/ and click GO make sure the URL is correct since it is case-sensitive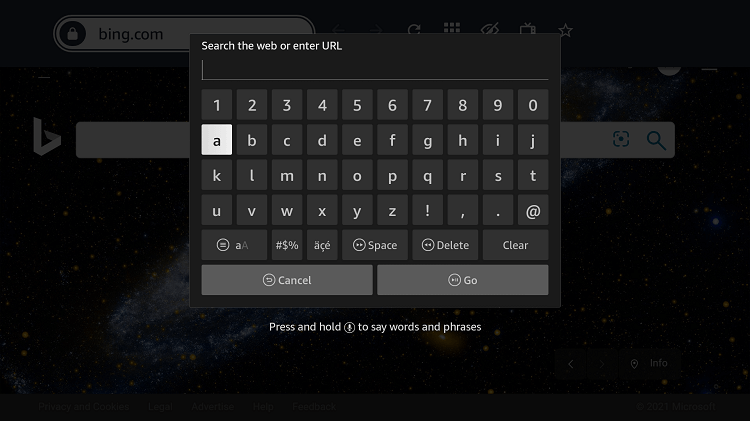 Step 16: This is the official Freeview website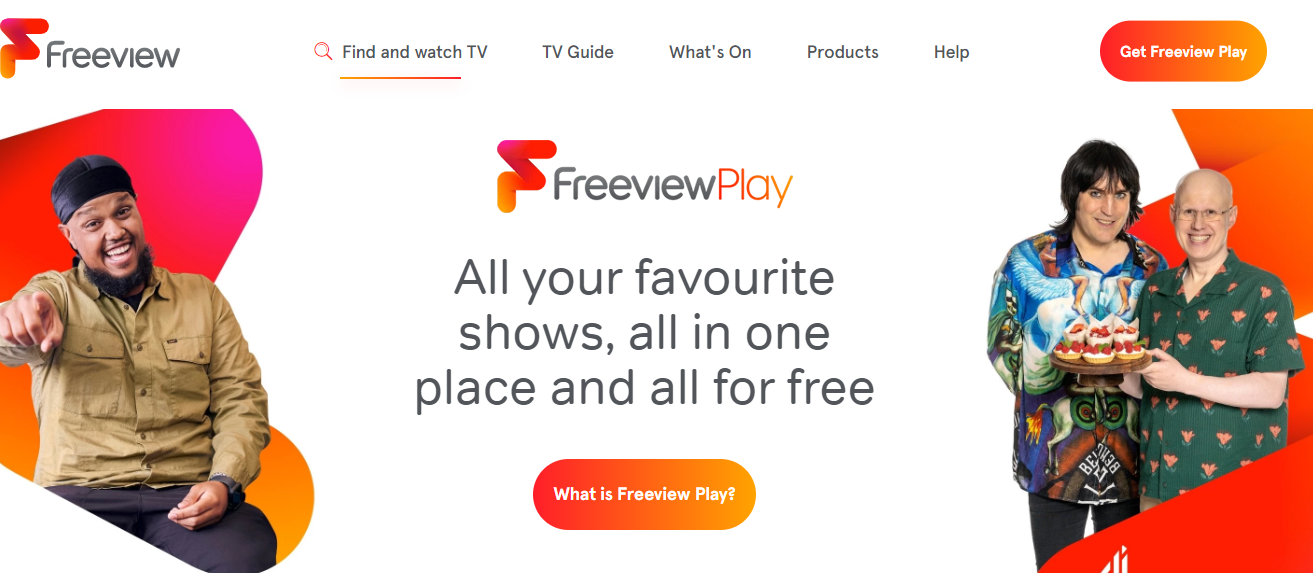 Step 17: Click on the Find and Watch TV option to search for anything you want to stream. Moreover, you can pick the shows and movies given by Freeview in the suggestions below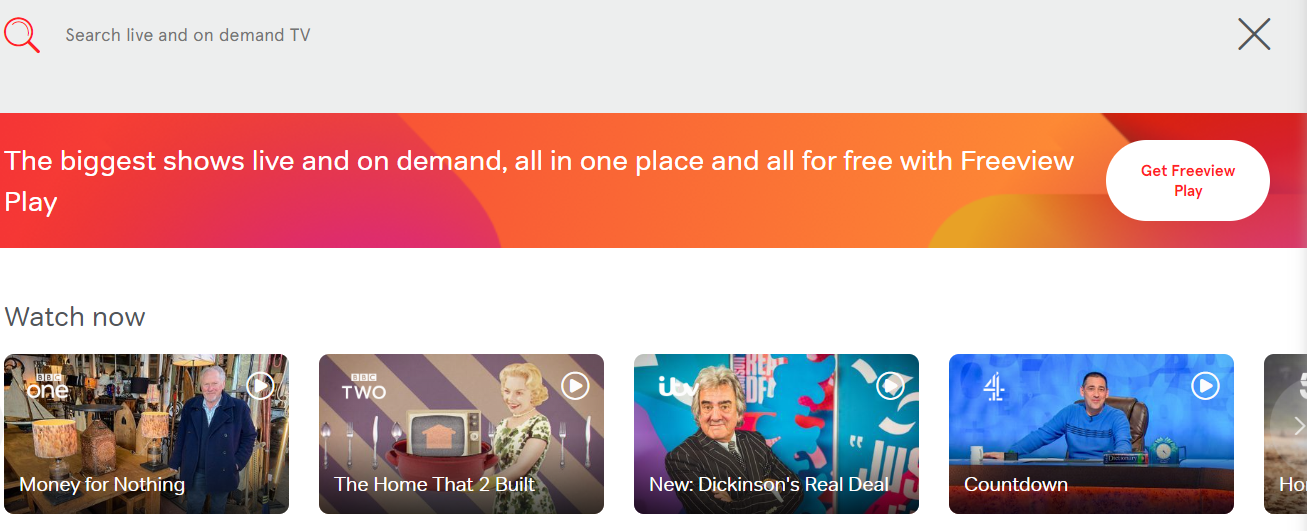 Step 18: When you select a show to stream you will have to Register or Sign in for Free. Click Register and move on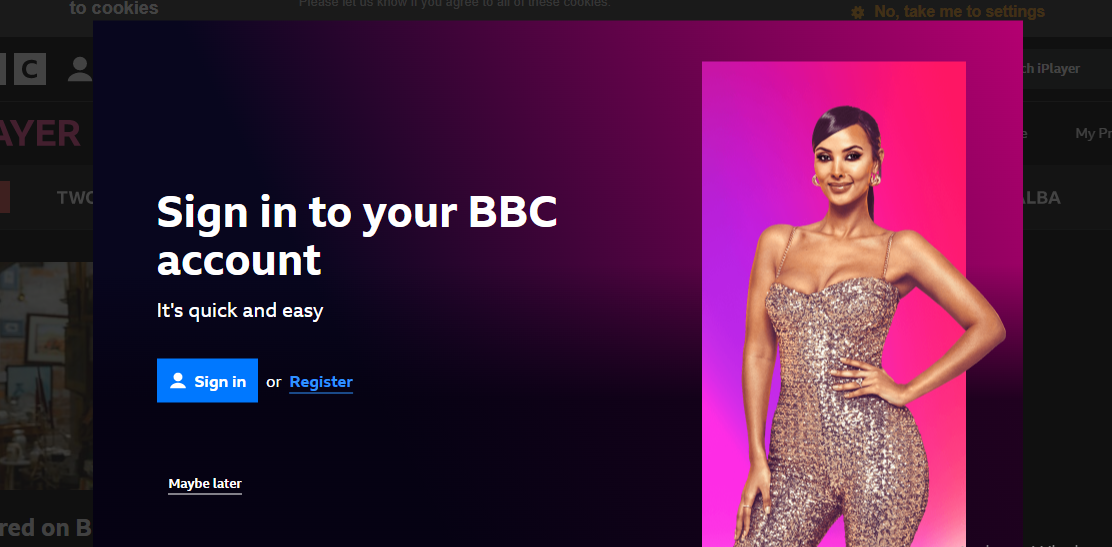 Step 19: To register select your age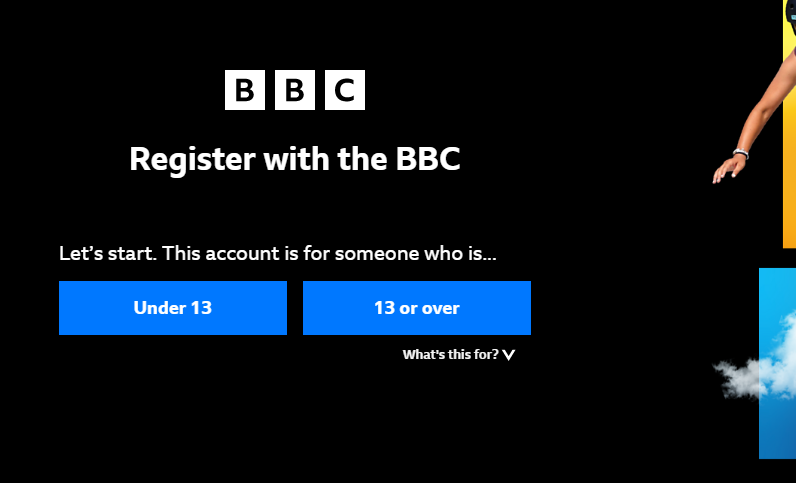 Step 20: Enter your date of birth and click Continue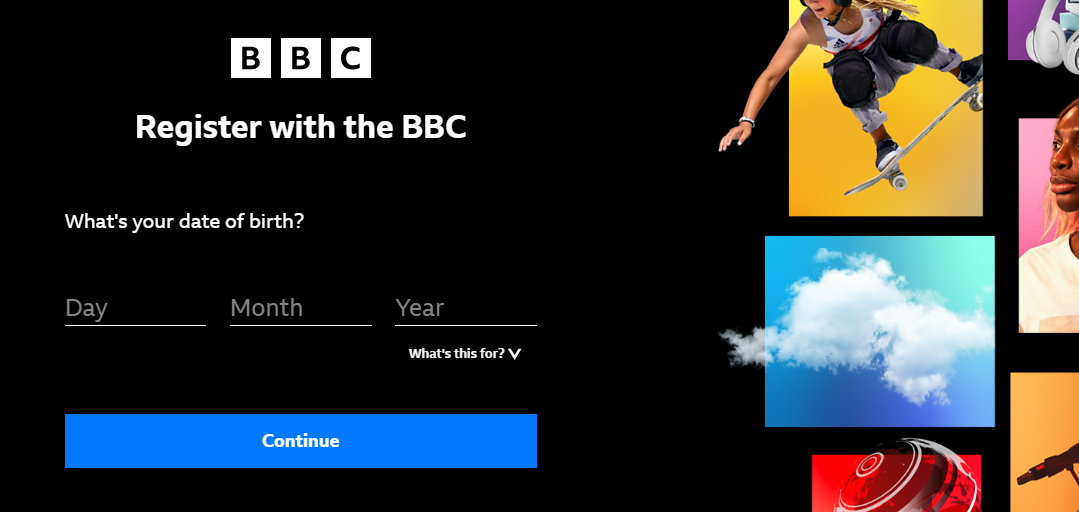 Step 21: To register enter details and click Continue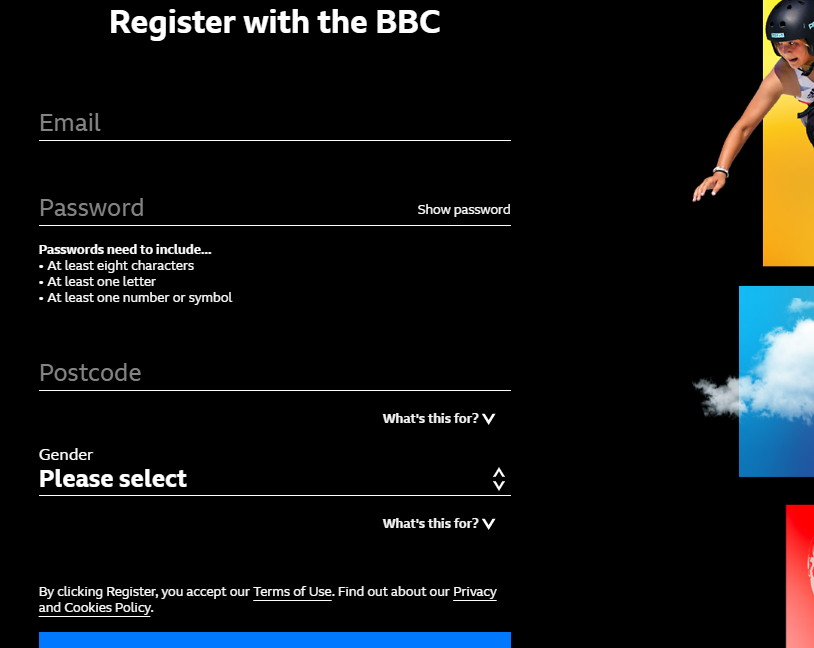 Step 22: Once your free account is made you will be notified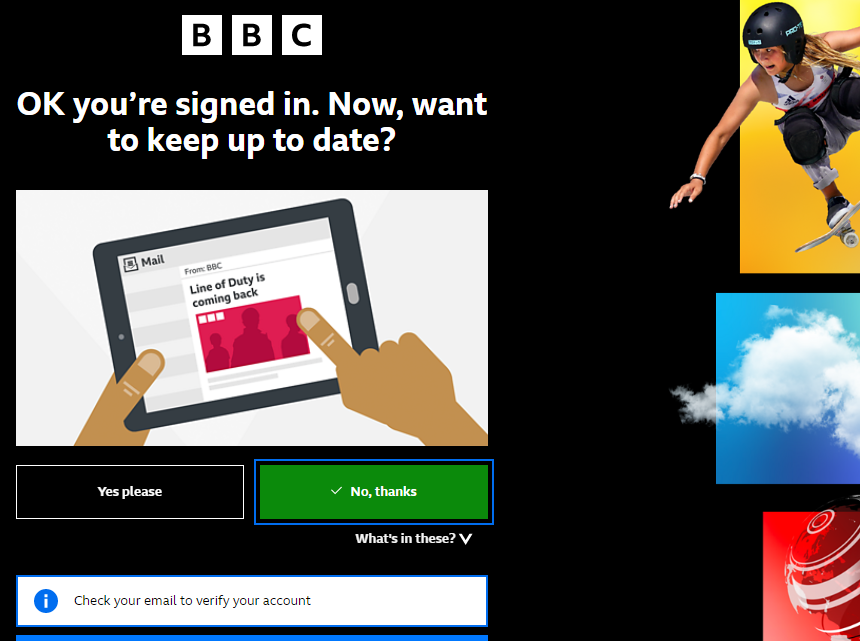 Step 23: Go back to the Freeview website and click on the show you want to watch. This time you will be directed to BBC iPlayer since your account is made. Enjoy free streaming with Freeview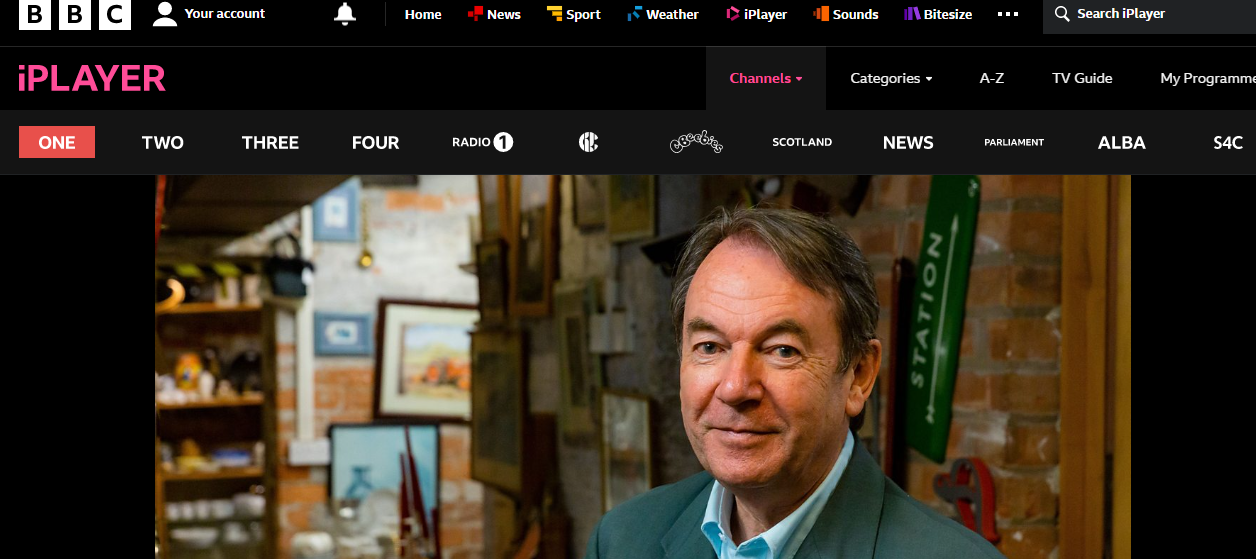 How to Watch Freeview on FireStick Using the APK method
The next method is to sideload Freeview on FireStick. For this method, you need a downloader application that will install Freeview on FireStick.
Do not forget to install and use ExpressVPN on FireStick and connect to the UK server which will unblock Freeview from anywhere.
Follow the steps below:
Step 1:  Open your FireStick Home screen and click on the Find option in the menu. Now select Search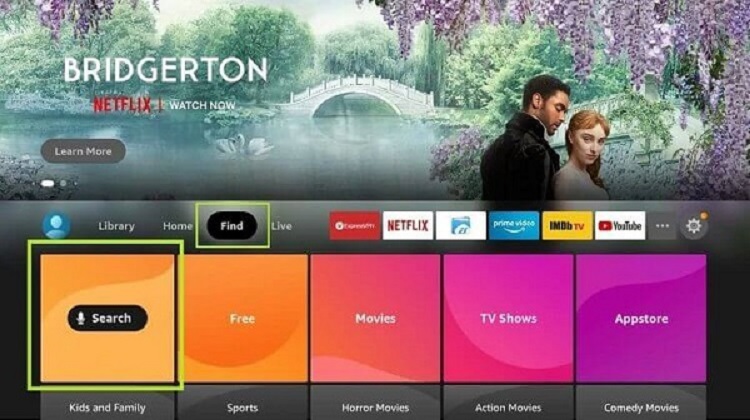 Step 2: Search Downloader on the search bar and select from the options given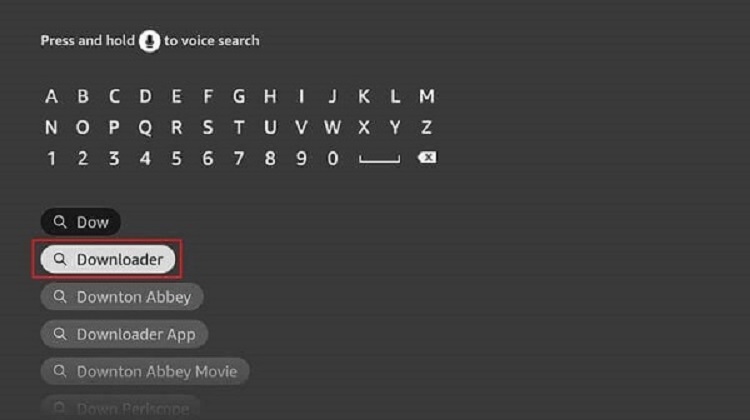 Step 3: Select the Downloader application from the suggestions given below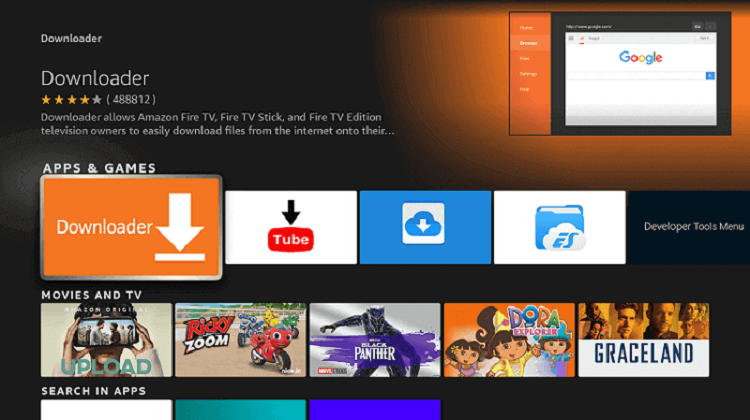 Step 4: Click on Download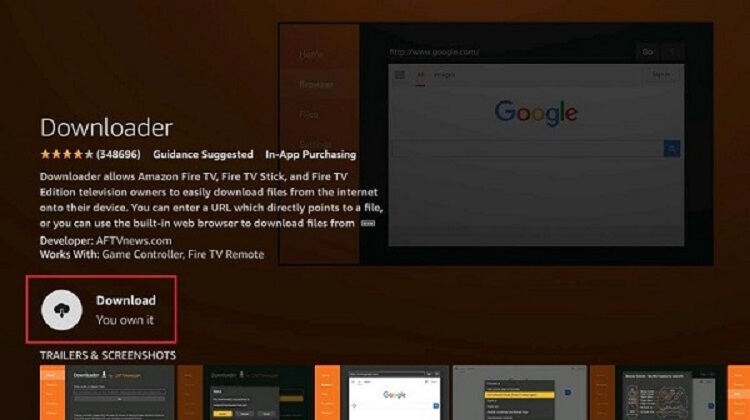 Step 5: Wait for the application to install
Step 6: Click Open once the app is downloaded so you can access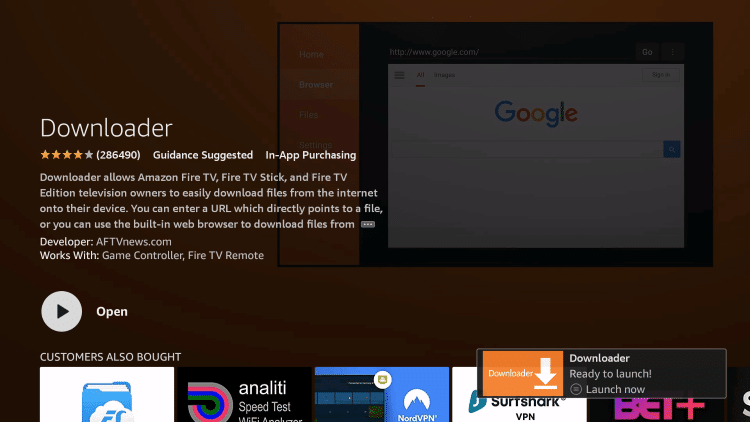 Step 7: Now go back to the FireStick Home page and click on the Settings icon on the right side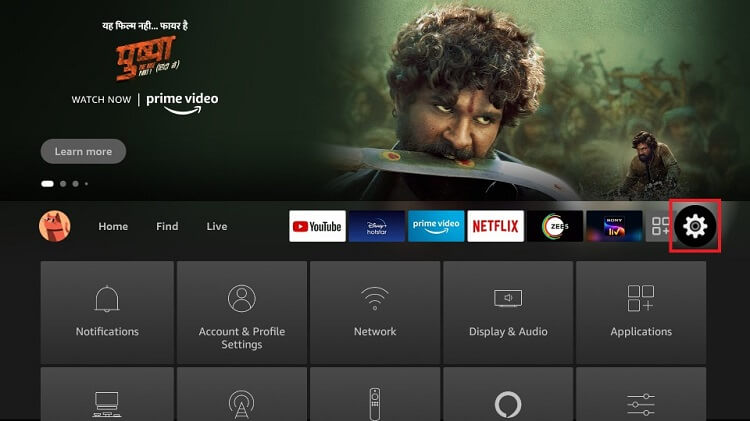 Step 8: Click on the My Fire TV option given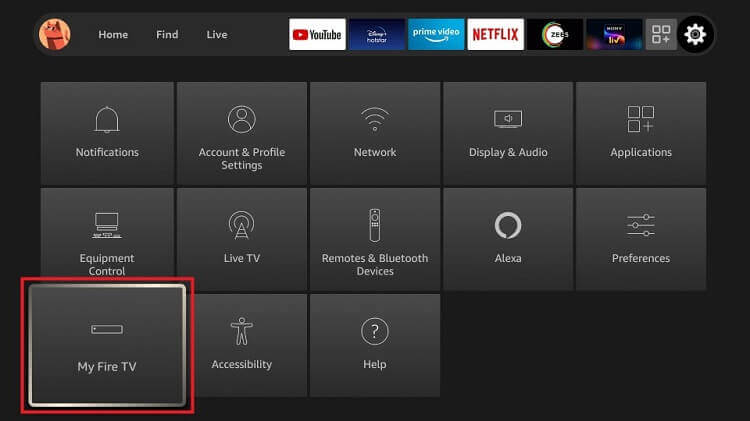 Step 9: Select the Developer Option given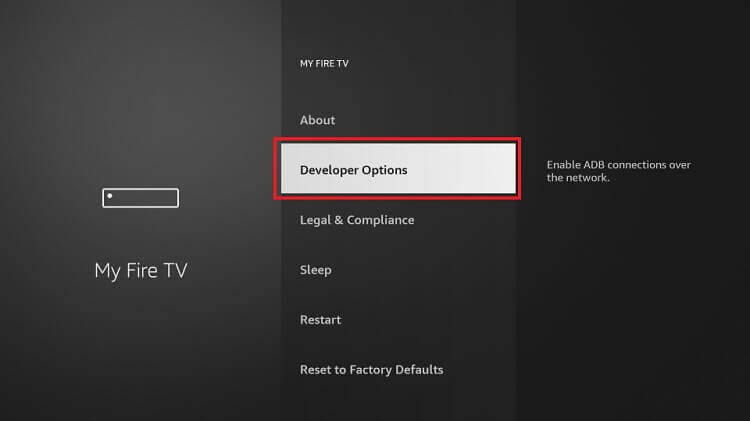 Step 10: Now click on Install Unknown Apps and proceed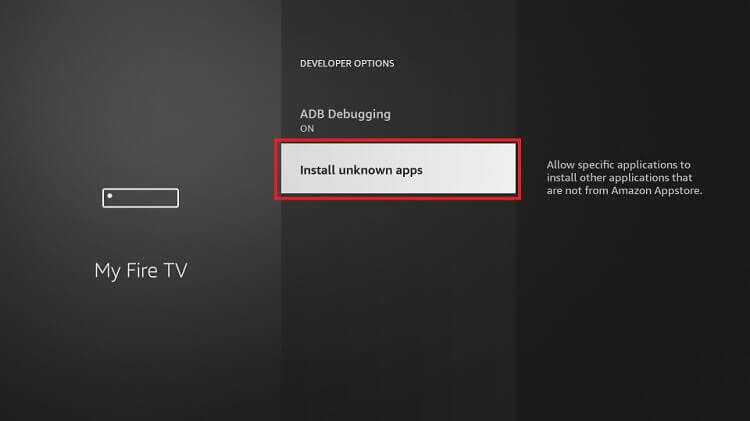 Step 11: Now Turn ON the Developer option provided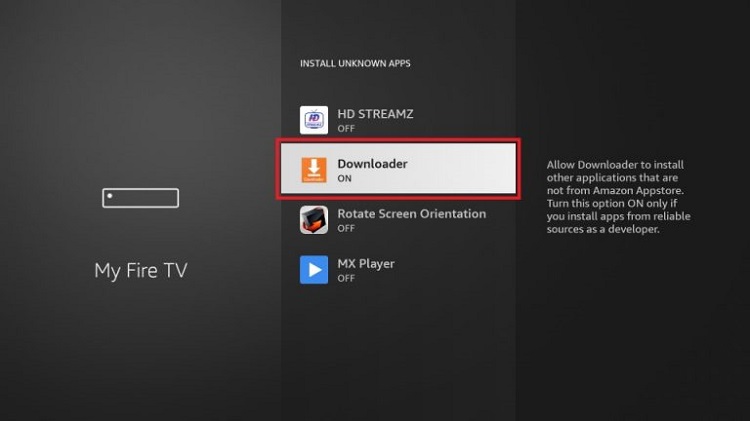 Step 12: The default page of the Downloader application will open, here you are required to type the URL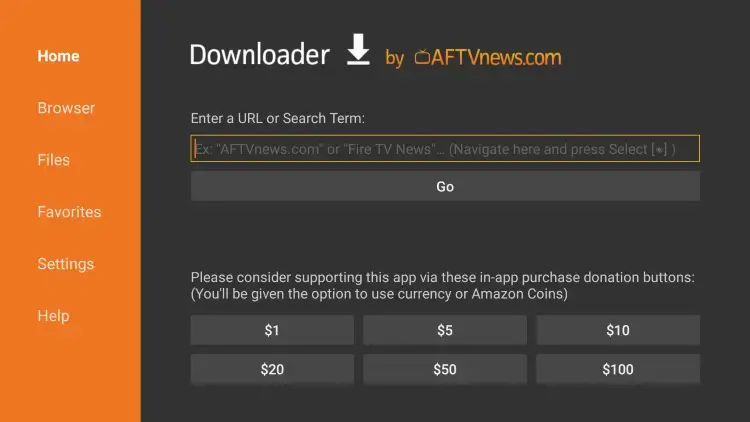 Step 13: Click Allow to let the application access your media and files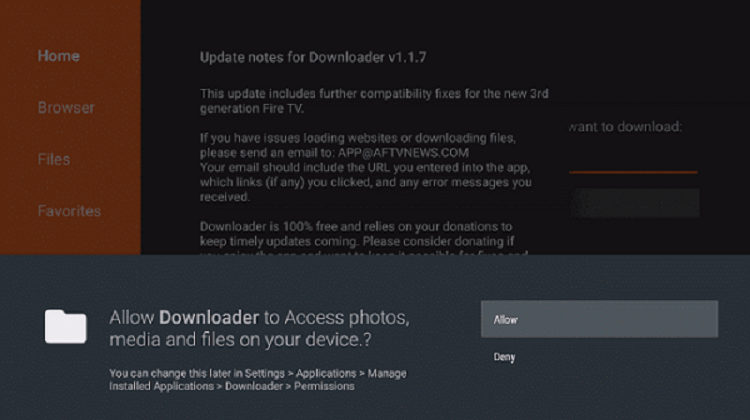 Step 14: Click OK whenever a prompt appears and continue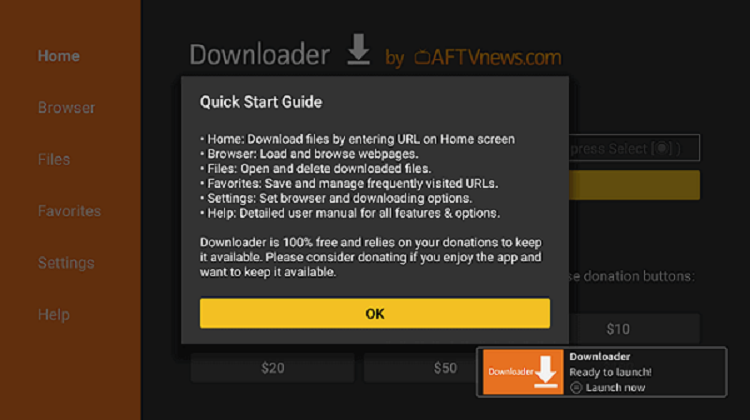 Step 15: Now type the URL tinyurl.com/freeview000003  and click GO make sure the URL is correctly typed since it is case sensitive
Note: The referenced link is the official URL of this app/website. FIRESTICKHACKS does not own, operate, or re-sell any app, streaming site, or service and has no affiliation with its developers.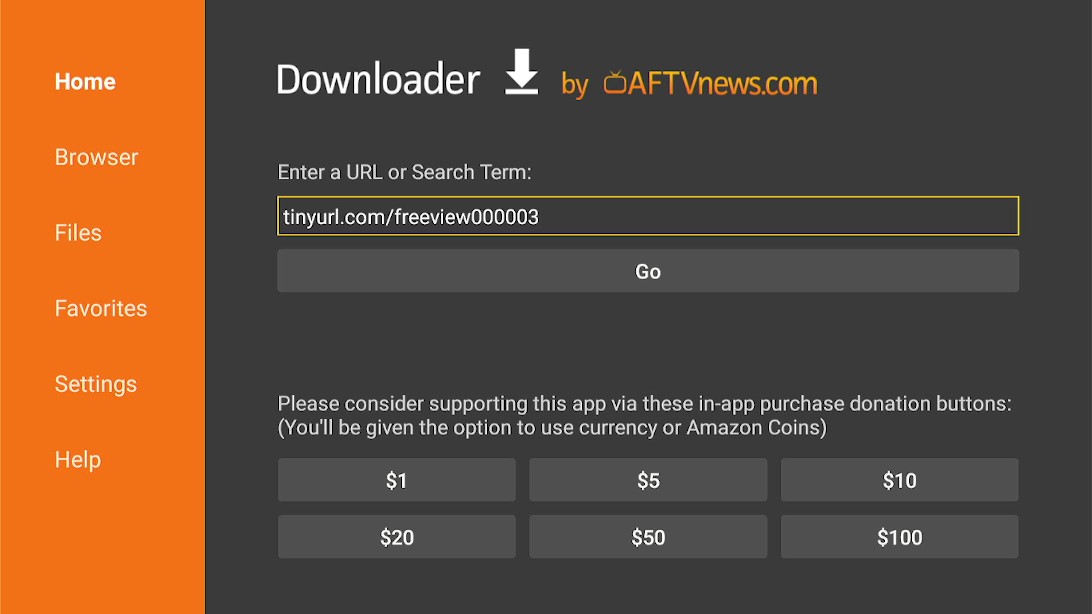 Step 16: Click Install to download the app on FireStick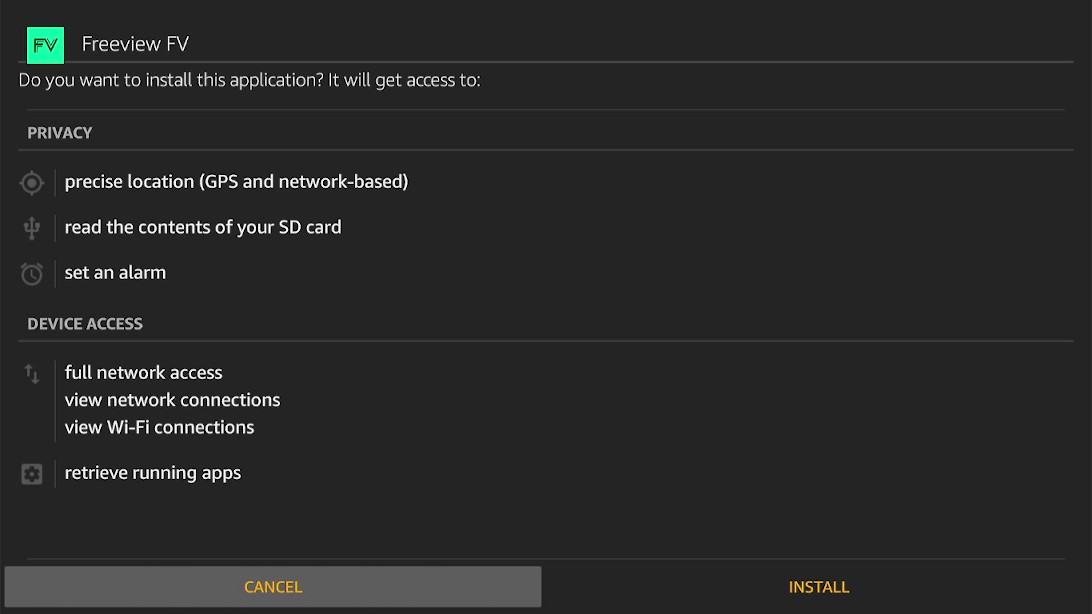 Step 17: Wait for the app to install. Note that it may take a while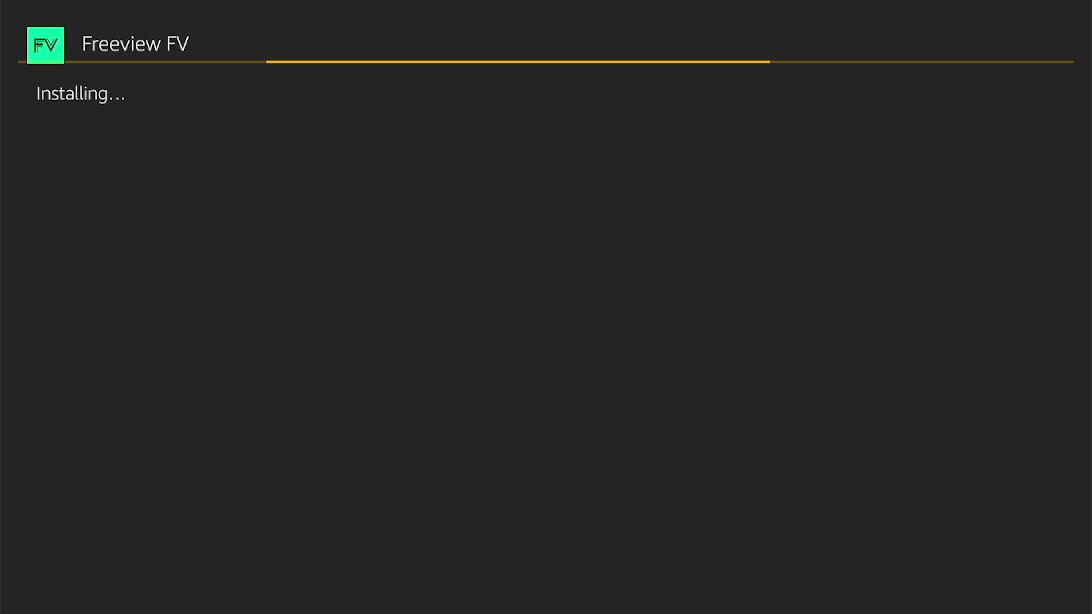 Step 18: Click Open once the app is installed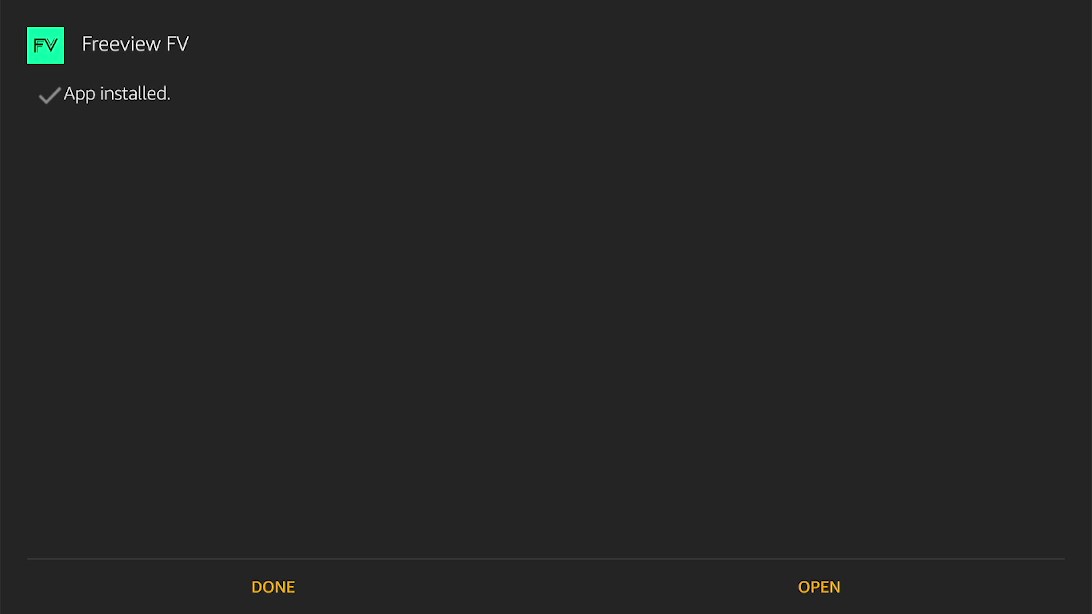 Step 19: You can now click on Live TV or Catch Up to stream with Freeview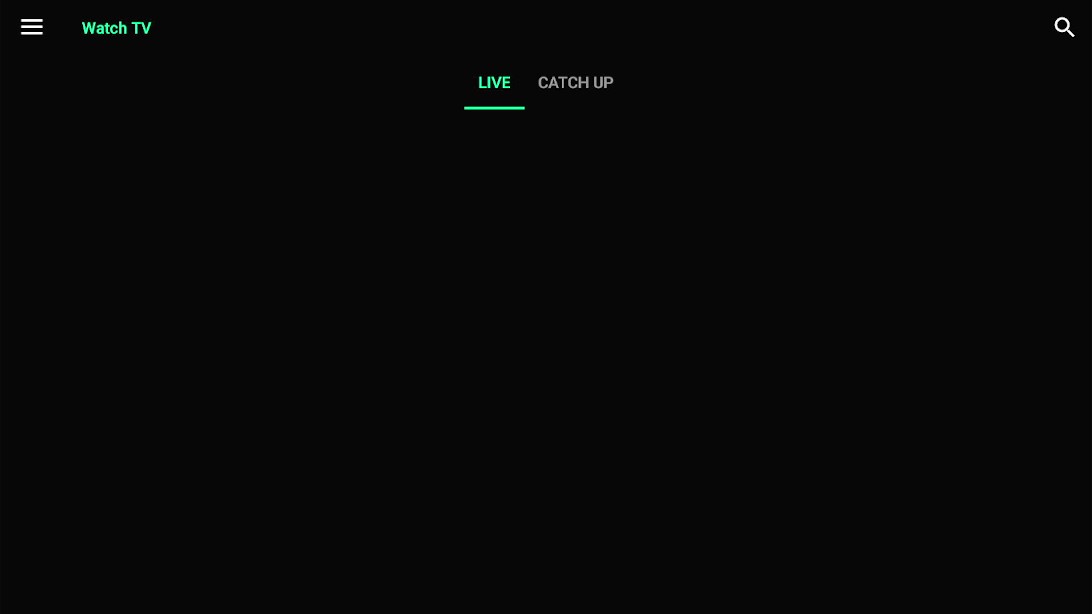 Step 20: Since the app is just restricted to the UK make sure to connect a VPN to the UK server to unblock Freeview on FireStick. Search for a sample UK code from the internet and begin streaming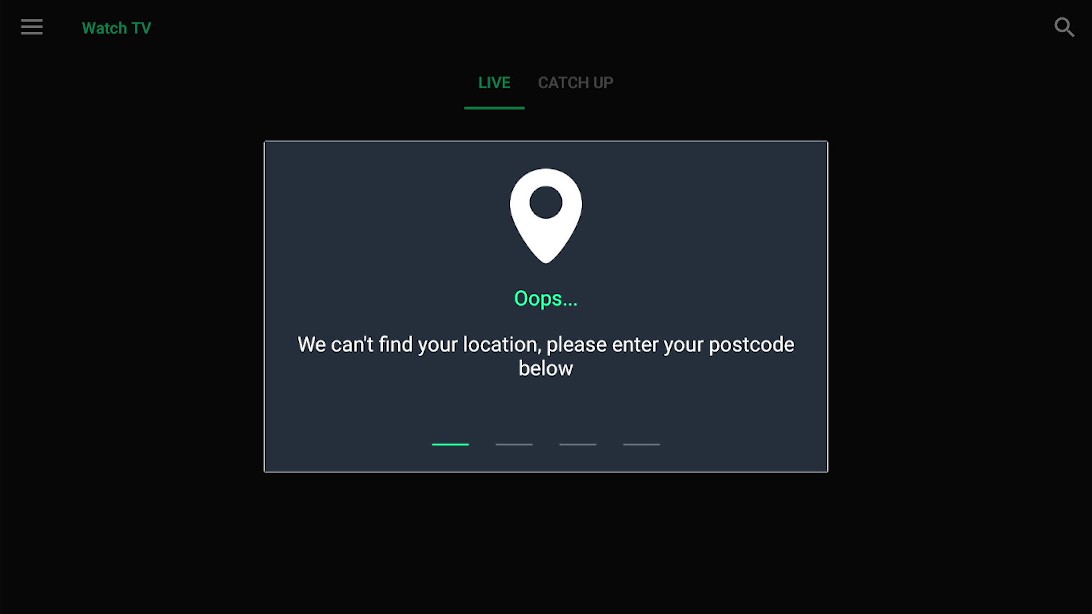 Freeview App Features
Freeview provides BBC iPlayer, ITV Hub, All 4, My 5, UKTV Play, and STV Player live TV channels for free. Freeview also delivers on-demand content as well as show schedule. 
Freeview app and website come with a search tool that makes it easier to locate your favorite TV shows or channels. Moreover, Freeview reminds us of our favorite television programs that are set to air.
The user is given various options to choose what they want to stream. It offers factual, kids, entertainment, movies, sports, comedy, and drama content.
To get the best of the upcoming week's TV programming delivered to your inbox every Friday the user can sign up for Fereeview's newsletter.
Freeview Top Picks
With Freeview, you may access numerous UK channels in one spot. Your favorite programs and shows are accessible for free through Freeview.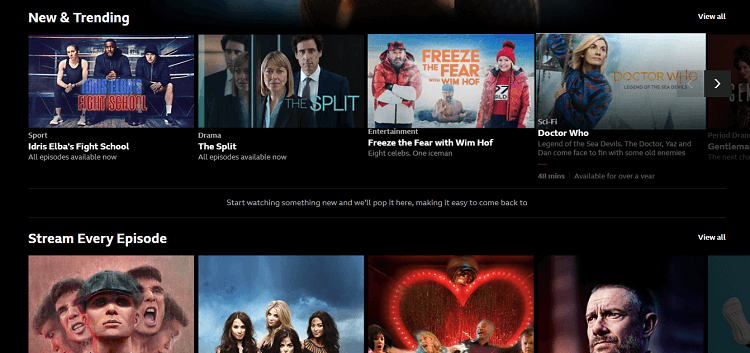 Here are the Top Picks that you can search and stream on Freeview:
Destroyer
The Responder
Loose Women
This Morning
The Chase
Law & Order
Find it, Fix it, Flog it
The Saint
The Dessert Rats
The Split
Gavin and Stacey
Peaky Blinders
Heartbeat
Jeremy Vine
Brooklyn Nine-Nine
Romeo and Duet
Made in Chelsea
The Big Bang Theory
The Hunter
Derry Girls
Life After Life
Best Freeview Alternatives
Here's a look at the other UK TV channels that you can watch on FireStick. These are mostly geo-restricted outside the UK, so you would need to use a dependable VPN like ExpressVPN  to bypass geo-restrictions.
FAQs – Freeview
1 Can you get Freeview on FireStick for free?
Yes. To get Freeview you can use the sideloading method to install and watch Freeview on FireStick. Another method to watch Freeview is through the official Freeview website.
2 Why is the Freeview app on FireStick not working?
Freeview is a streaming service restricted to the UK only. An easy way to watch Freeview from outside of the UK on FireStick is by connecting with a UK server. You can do this with the help of Express VPN which will unblock Freeview on FireStick.
3 Is Freeview available on FireStick United States?
No. Freeview is not available on the FireStick United States therefore you require a VPN to watch Freeview from anywhere in the world if you are not in the UK.
4 Is Freeview Free?
Yes. Freeview is free to download and use on FireStick.
5 Is there any registration needed?
No. The app does not require any registration.
End Note
Freeview is a brilliant application to watch free Live TV channels from the United Kingdom that will constantly keep the user entertained with various genres of its content. With Freeview, you can further stream on famous VOD platforms like BBC iPlayer, ITV Hub, and All 4.
Freeview is only unrestricted in the UK however if you want to keep up with Freeview entertainment do not forget to use a VPN (such as ExpressVPN) which will allow you to watch Freeview from outside of the UK on FireStick.
You may find the Freeview app on the official Amazon App Store but if not, you can follow the APK or browser method mentioned in the blog above.