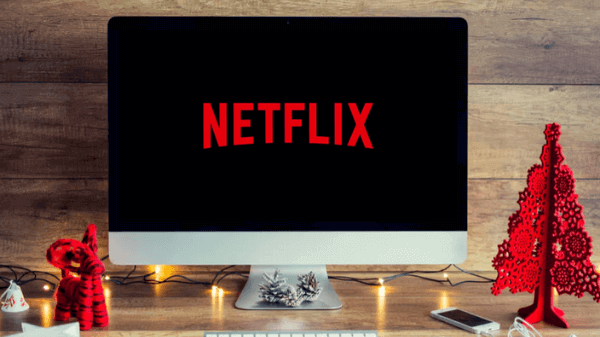 This is a step-by-step guide on how to watch American Netflix in UK on Fire TV Stick.
There are many shows on Netflix US library like Parks and Recreation, House, The Walking Dead, and plenty more that are not available on UK Netflix.
It becomes quite frustrating when your favorite shows are not accessible to you even after paying a monthly subscription fee. The problem is the geo-restriction.
The only solution to get American Netflix in the UK on a FireStick device is by using a VPN.
Not just any VPN will work to unblock US Netflix. We recommend using Surfshark VPN. Just connect to its US server and you will find tons of US libraries at your choice.
Steps to Watch American Netflix in UK on FireStick
Before we begin with the steps, the most important thing to remember is to get a good VPN that unblocks US Netflix. We recommend using Surfshark VPN.
Once you subscribe, you will need to install Surfshark on FireStick and then begin with the following steps:
1. Open FireStick Home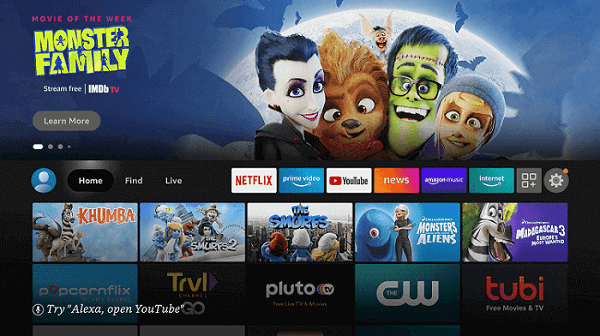 2. Click on the Find tab and then Click on Search Icon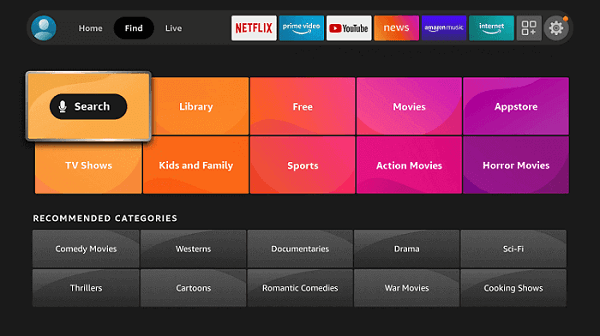 3. Type Surfshark and click on the search result that appears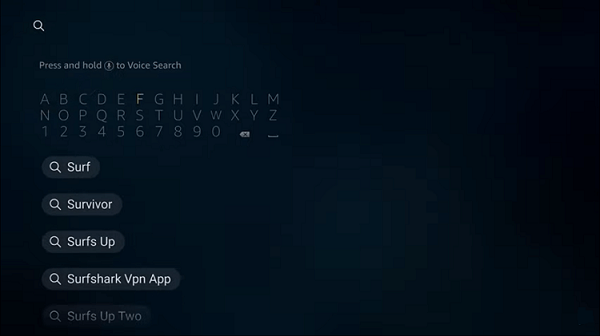 4. Select the Surfshark app from the list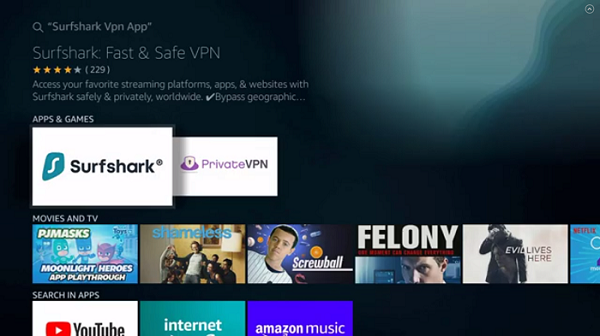 5. Click the Download or Get option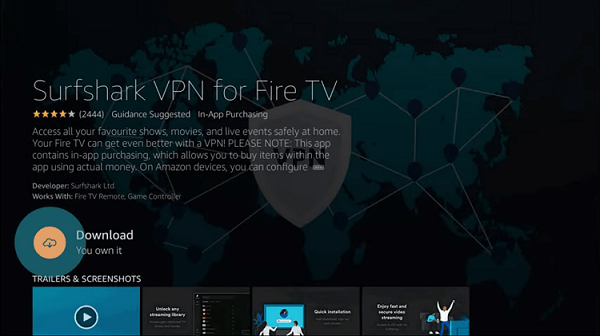 6. Click Open once the installation is completed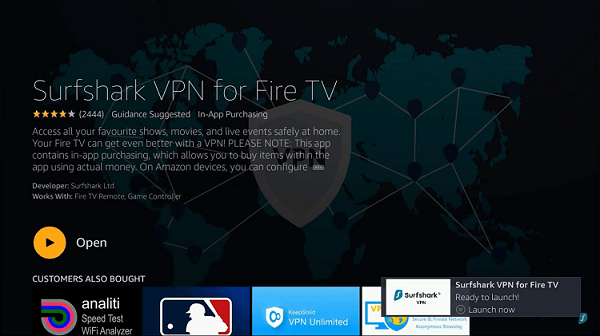 7. Enter Login details if you have signed up with Surfshark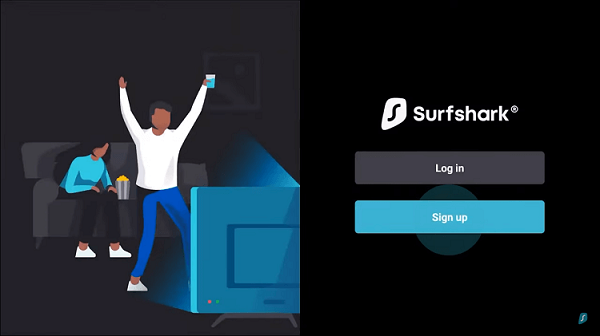 8. Now connect to the US server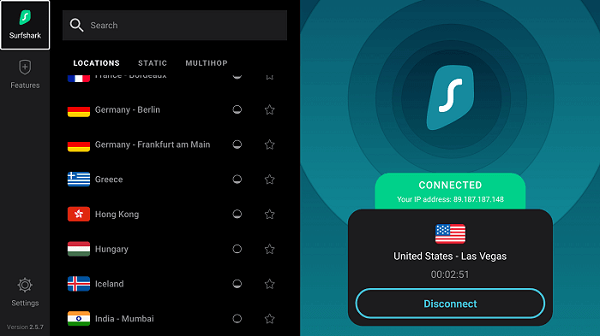 9. Once connected, go back to FireStick Home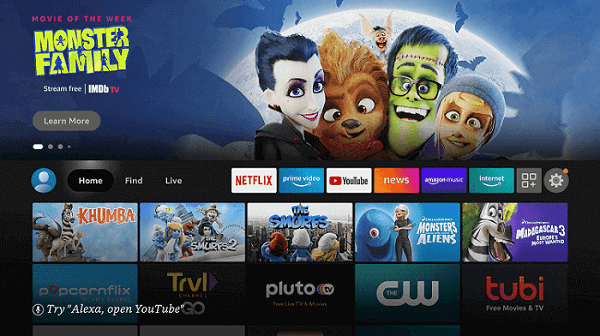 11. Click on the Find tab and then Click on Search Icon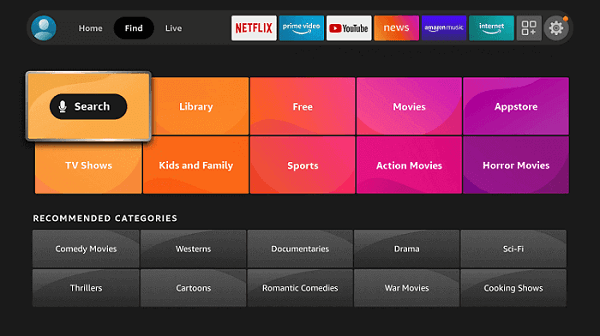 12. Type Netflix and click on the result that appears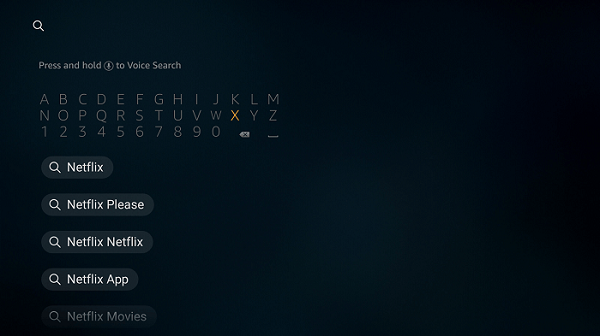 13. Click on the Netflix app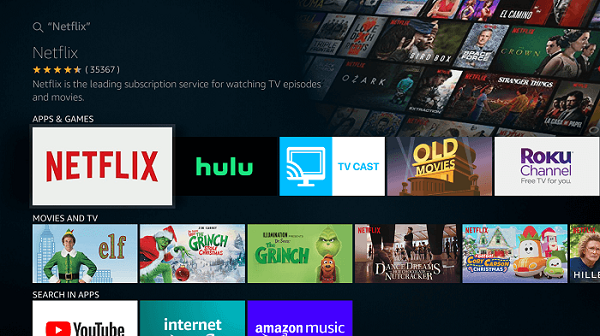 14. Press Download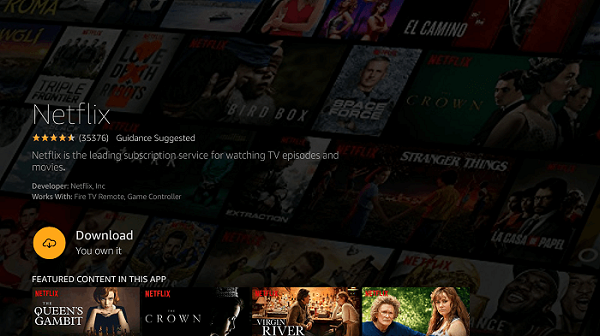 15. Click Open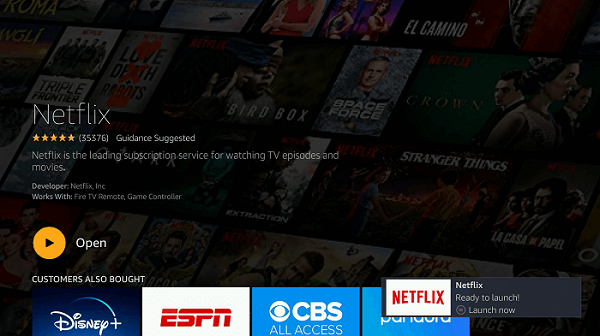 15. Enter your Login ID/Password and type any show that is available in the US e.g. Jericho. Start streaming!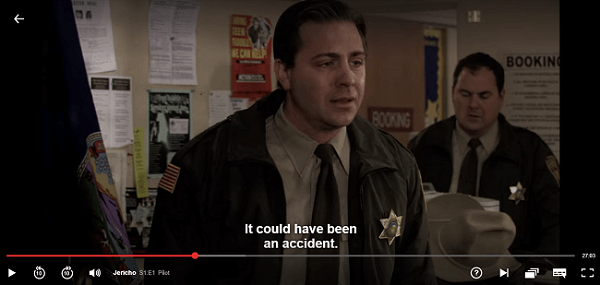 Movies/TV Shows that are Available in US Netflix but Not in UK Netflix
There are many TV Shows and Movies which are available in US Netflix but not on UK Netflix due to licensing and other restriction. Some of these shows are:
1. Parks and Recreation
2. House
3. Rock
4. The Walking Dead
5. Family Guy
6. Lost
7. Frasier
8. Sharknado
9. Skyfall
10. Trainspotting
11. Mean Girls
12. The West Wing
13. Futurama
14. Mad Men
Why American Netflix can't be accessed in the UK on a FireStick?
Netflix is available in almost all countries, but unfortunately, not all TV Shows and Movies are available in every location despite paying the monthly subscription fee.
When you go to Netflix's website or open its app, you are directly routed to the local version of Netflix available in your country.
It might be disappointing for many users who are unable to watch their favorite shows which are only available on American Netflix.
This is mainly due to licensing agreements provided by the original content creators. Netflix is also not at fault here because it is merely fulfilling the requirements imposed by the original owners.
How to Watch Netflix for Free
The only way to watch Netflix for free is to install FireStick apps that shows free content. Here are some of these apps that have HD and 4K quality:
FAQs
Is Netflix free on FireStick?
You can install Netflix on FireStick for free, but you can't watch Netflix for free on Firestick. In order to watch Netflix TV Shows and movies for free, you can install apps like BeeTV, Titanium TV, Cyberflix TV, and more.
Why am I getting error in getting Netflix on my FireStick?
You may face errors while using Netflix and that can be resolved using the following two methods:
Remove cache and reinstall Netflix
Reinstall Netflix app after uninstalling it
How do you change Netflix to American version?
The trick to change Netflix to American version is to get a VPN. Open the VPN app and connect to a US server. Once connected, you will be assigned with a US IP address. Netflix then thinks you're in American so it grants you access.
Key Takeaways
While there are many VPNs available on FireStick, our best recommendation would be Surfshark because of its reasonable price and fast.
Also, it has over 100 US servers that easily unblock US Netflix from anywhere.
During these tough times of social distancing, it can be very frustrating to be unable to binge-watch your favorite shows on Netflix.
With this guide on how to watch American Netflix in UK on FireStick, it nothing impossible really. All you have to do is to get the best VPN for FireStick that unblocks Netflix and enjoy streaming.