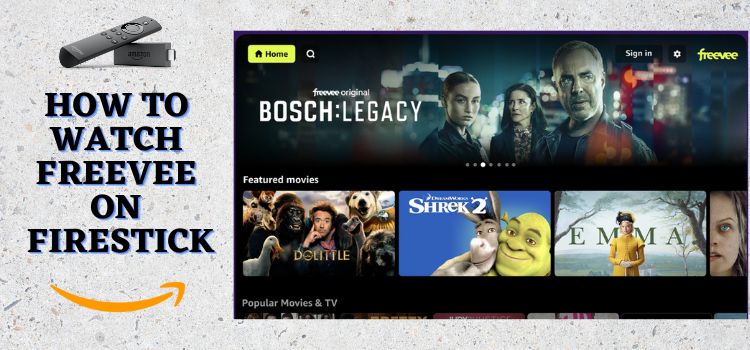 This is the step-by-step guide on how to watch FreeVee on Firestick, Fire TV, & Fire TV Cube.
FreeVee is the Free video streaming service owned by Amazon company that provides the license and original content of its own.
The Service was first launched in January 2019 only for US citizens named IMDb Freedive which was rebranded to IMDb TV later and named as FreeVee.
It also has expanded its service to the UK and it also includes Germany in its service list.
This service is completely free and earns from the Ads which you will experience during streaming. In addition to its original content, it has now also included other third-party content in its library.
It has signed the Licensing agreement with various television and film production companies like AMC, Universal Pictures, Walt Disney, Lionsgate,  FilmRise, MovieSphere, MagellanTV, SPI's Docustream, and some others to the extent of its content library.
2 Ways to Watch FreeVee on Firestick
I have mentioned two methods to watch Freevee on Firestick. These methods are:
If your try to access Freevee streaming service outside the US then you will face the geo-restriction error, just like this: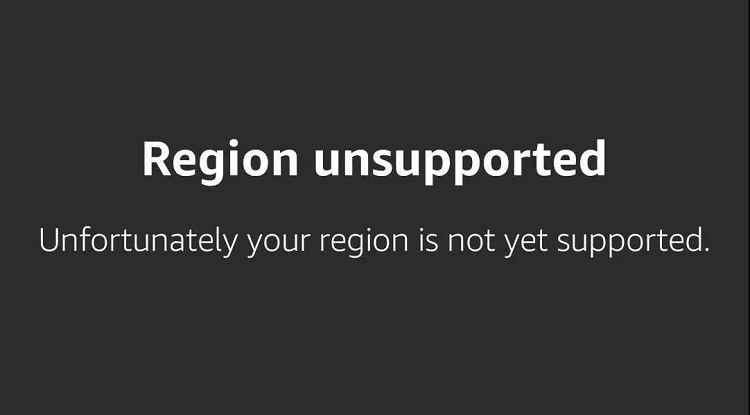 Since the service is only available in 2 countries, it is strictly advised that you use a VPN on your FireStick device.
Our Recommended VPN – ExpressVPN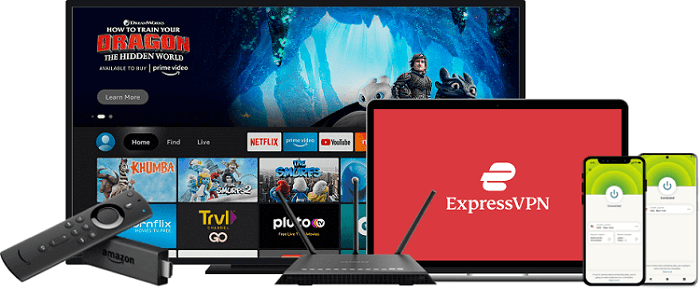 ExpressVPN is our recommended choice because it completely hides your IP address and keeps your online identity anonymous while you stream Freevee content outside the US and UK.
Get ExpressVPN today to enjoy 3 extra months free. It also offers a 30-day money-back guarantee policy that allows you to access all features risk-free for 30 days
Try ExpressVPN (Black Friday Deal)
Watch FreeVee on Firestick using Silk Browser
This method involves the use of the internet browser and visiting the official streaming website of Amazon FreeVee TV to watch your favorite video content for free.
Just don't forget to use ExpressVPN to access the content of the service by connecting US server as the service is only available in the US.
Follow the steps below:
Step 1: Open Firestick Home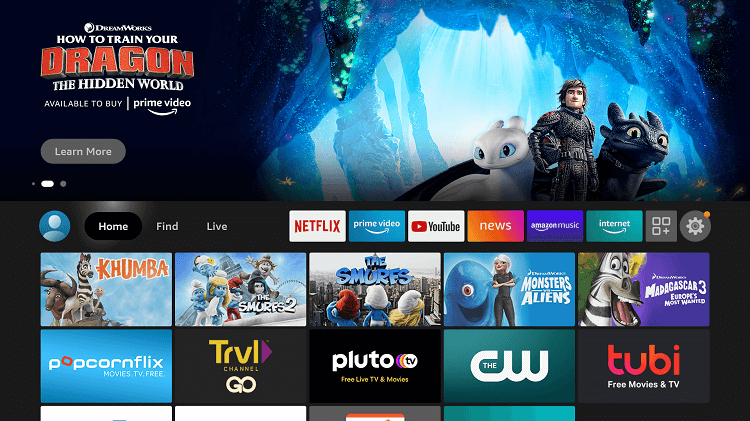 Step 2: Select the Find menu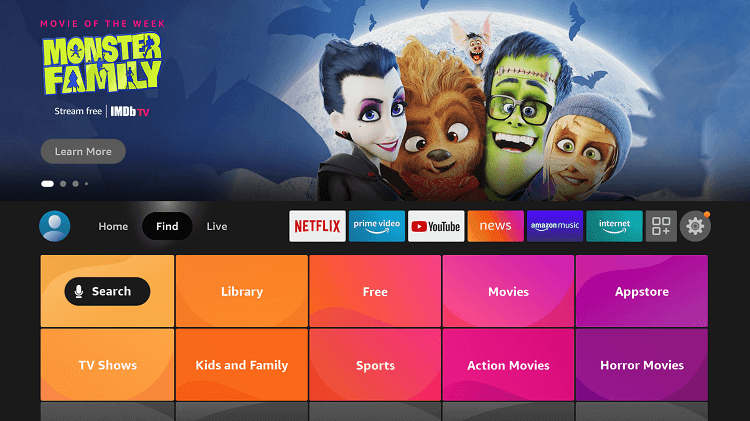 Step 3: Click on the Search option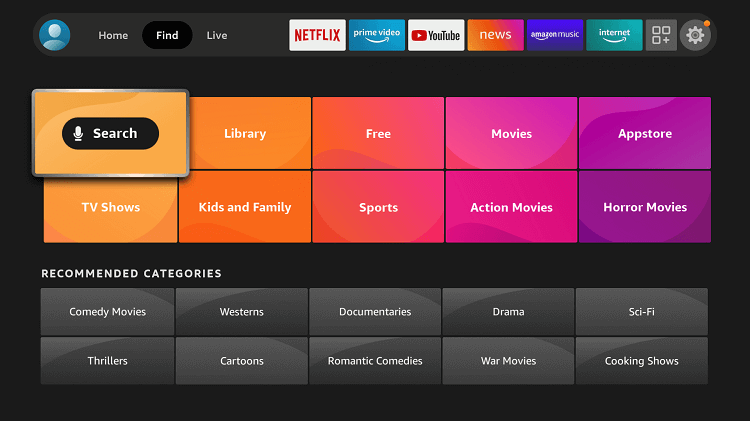 Step 4: Type "Internet Browser" and select it from the list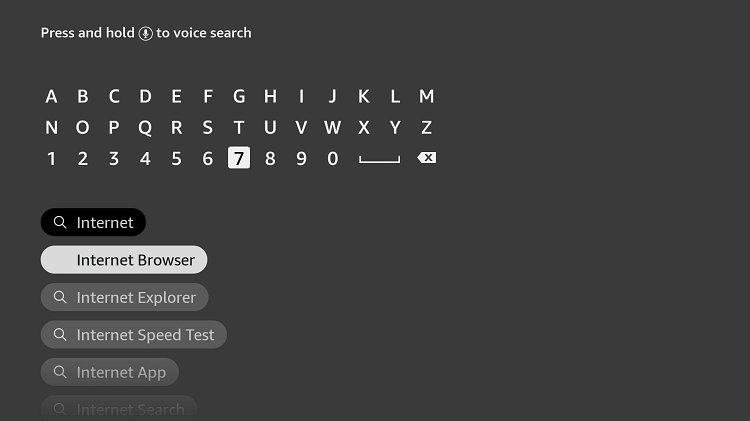 Step 5: Select the Internet icon when the below screen appears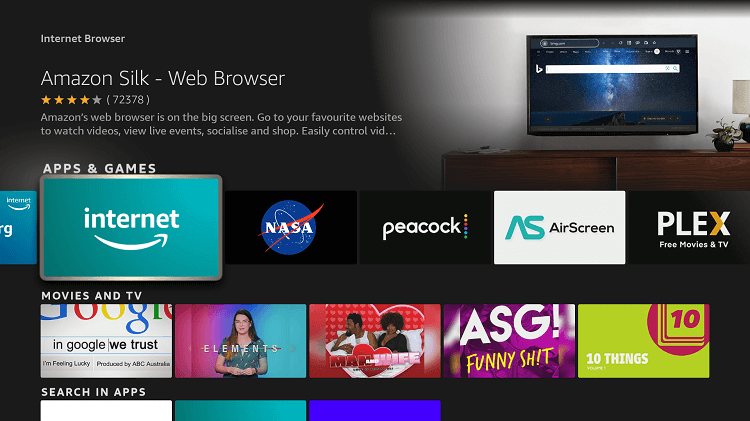 Step 6: Click on "Download" and wait for the app to install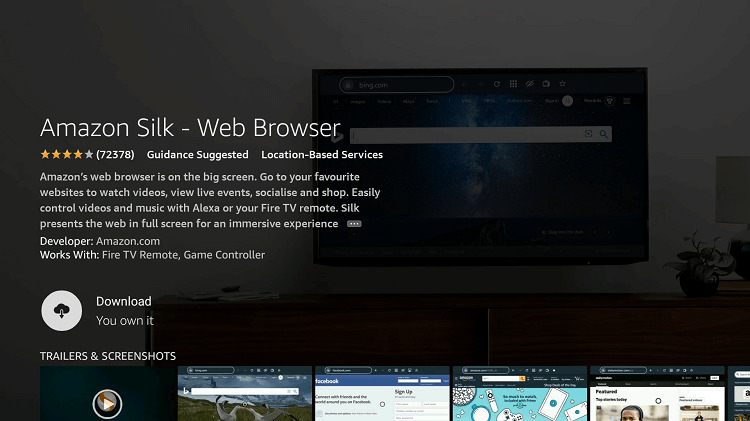 Step 7: Wait until the download is completed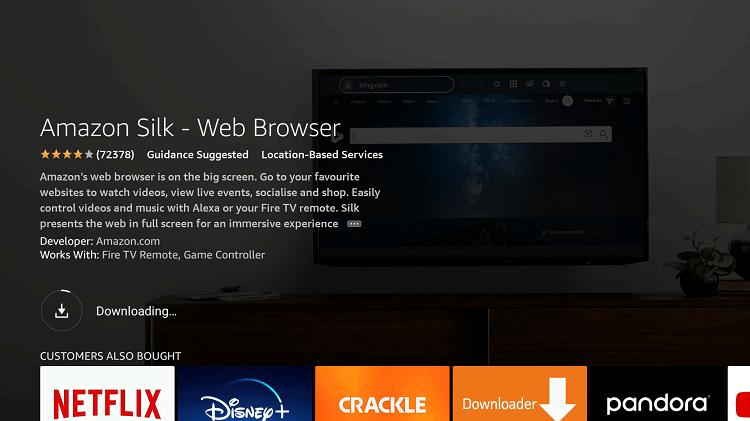 Step 8: If you're from outside the US, you need to install ExpressVPN and connect to the US server to bypass geo-restrictions.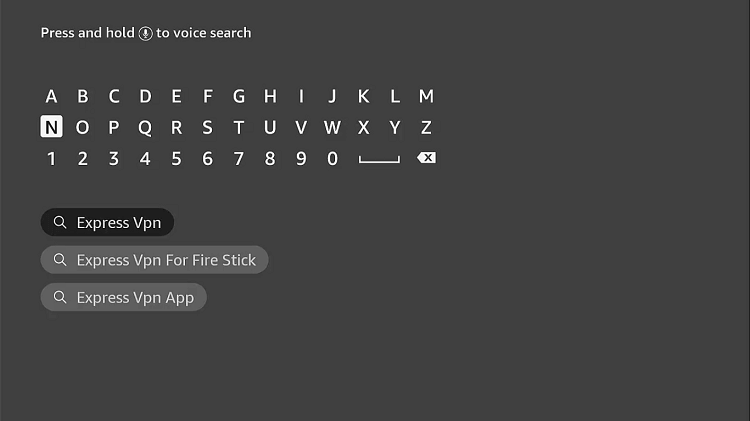 Step 9: Select ExpressVPN from the suggestions bellow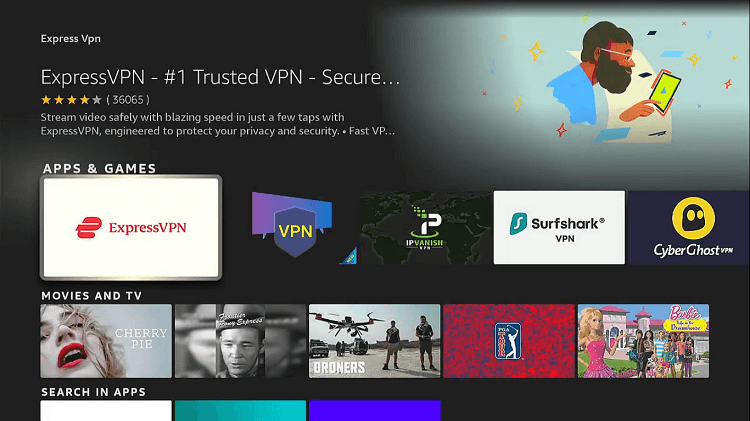 Step 10: Open Express VPN once installed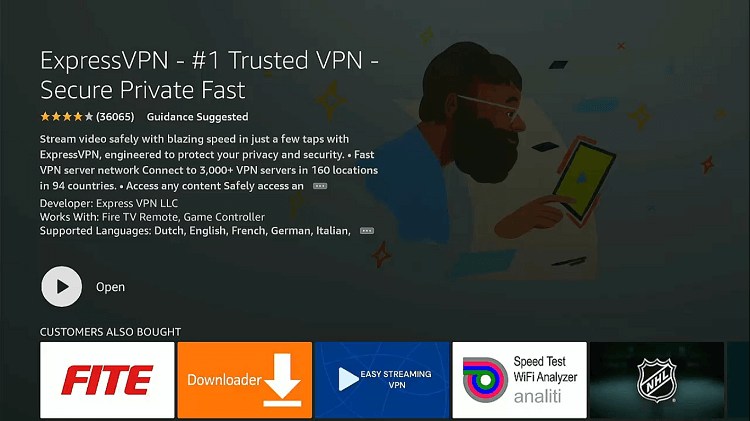 Step 11: You must connect the server to USA-New York to access Freevee as it is restricted to the USA and UK only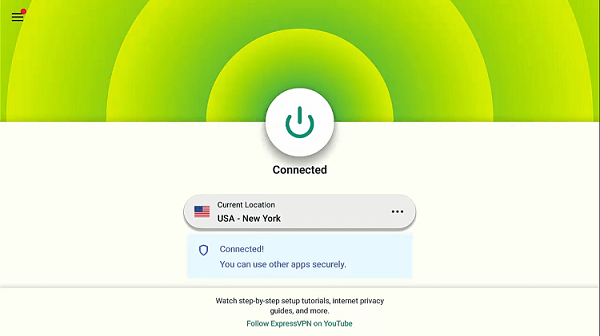 Step 12: Select Open to access the installed browser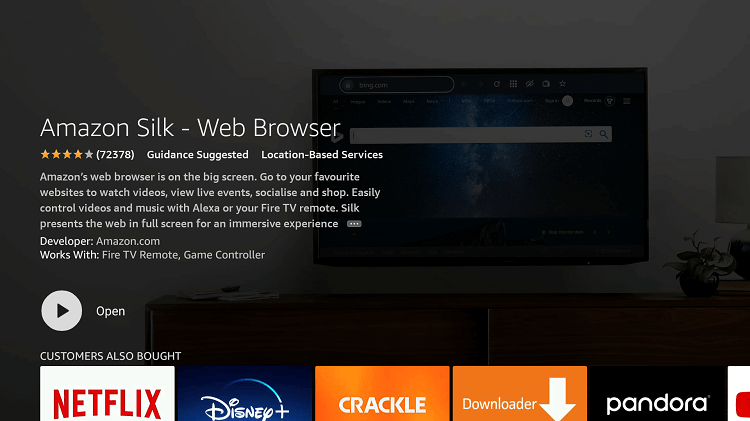 Step 13: Once the browser opens, click on Accept Terms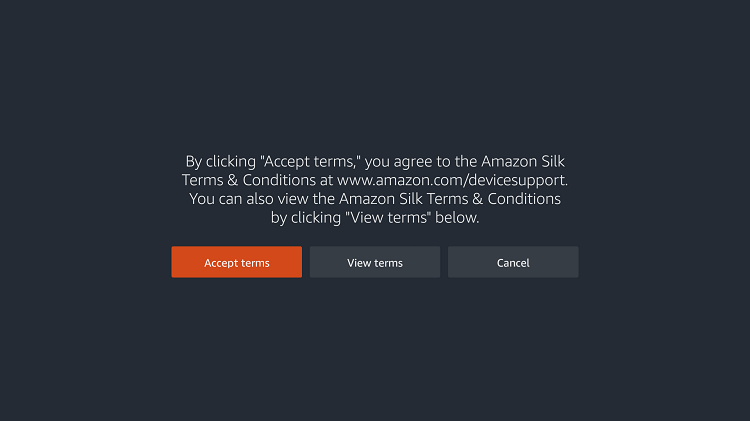 Step 14: By default, Bing.com tab would be open
Step 15: Now search for Freevee TV and click click the first link with amazon.com
Note: The referenced link is the official URL of this app/website. FIRESTICKHACKS does not own, operate, or re-sell any app, streaming site, or service and has no affiliation with its developers.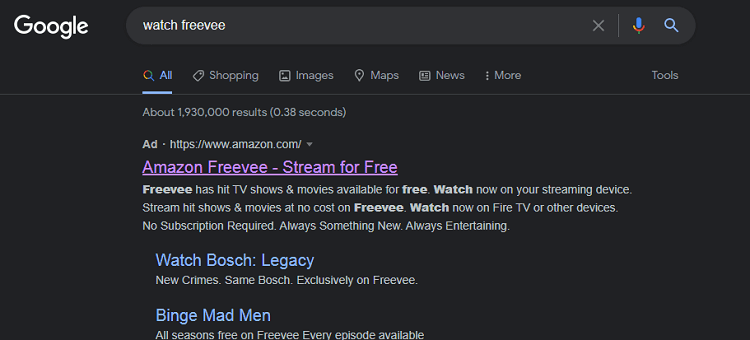 Step 16: This is the interface of the Official FreeVee TV Website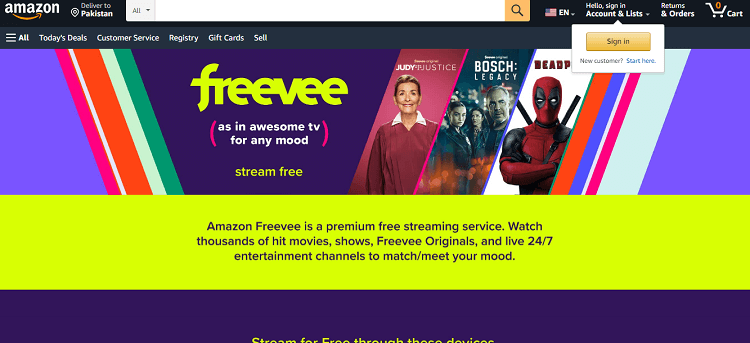 Step 17: Scroll down to navigate your favorite Movies or TV Shows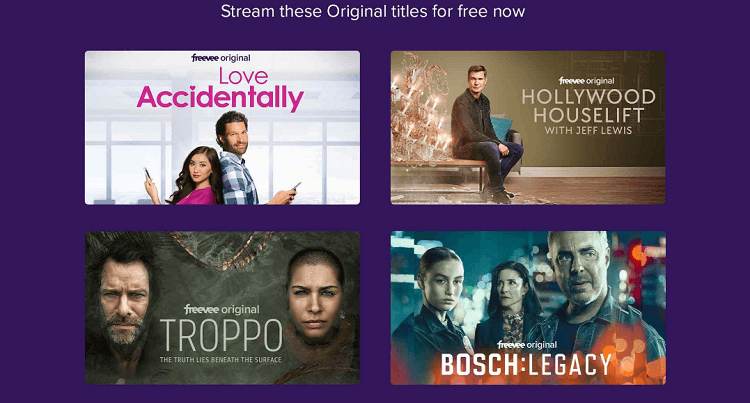 Step 18: Choose the title and click Watch Now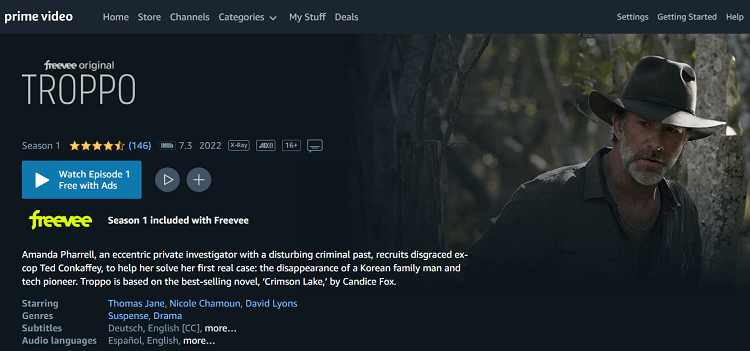 Step 19: This is your movie streaming live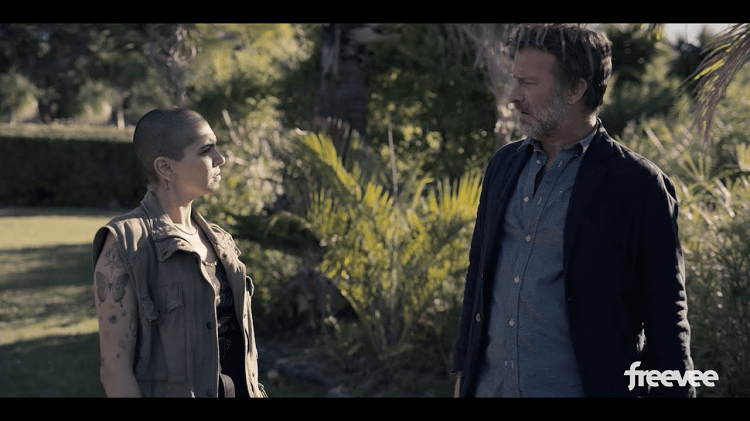 Just make sure you have sign-in with your amazon account and your virtual IP is from the US, which could be done by ExpressVPN
Try ExpressVPN (Black Friday Deal)
Watch FreeVee on Firestick using Amazon App Store
FreeVee is the ad-supported video streaming service owned by Amazon itself so you can easily download it on Firestick by Amazon App Store.
Since the service is only available in the US and UK so you have to install and use ExpressVPN on FireStick and connect to any one of these two servers according to your preference and access the content of that region for free.
Follow the steps below:
Step 1: Open FireStick Home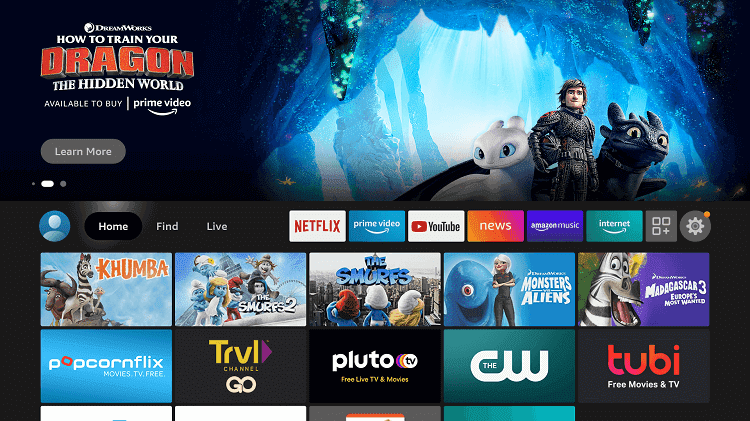 Step 2: Click on the Find Menu tab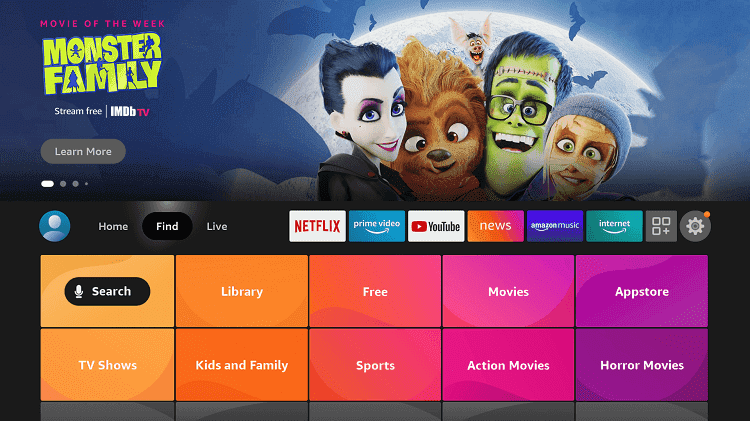 Step 3: Click on Search Icon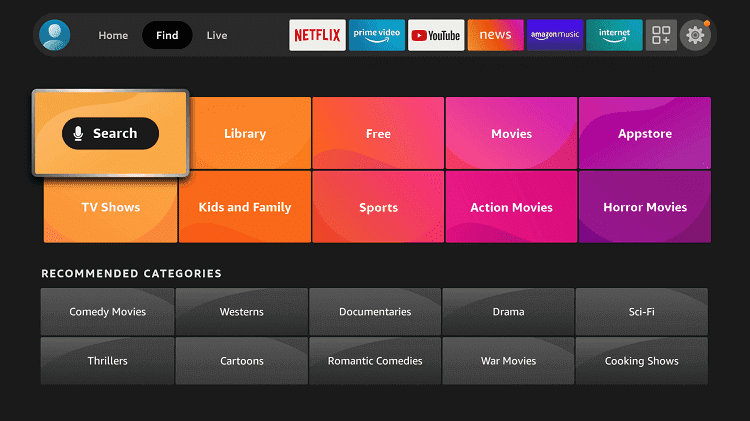 Step 4: Now type Freevee in the search bar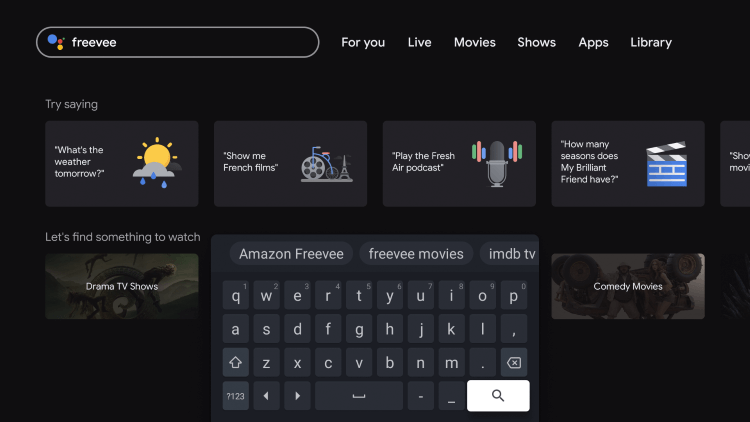 Step 5: Select the Freevee app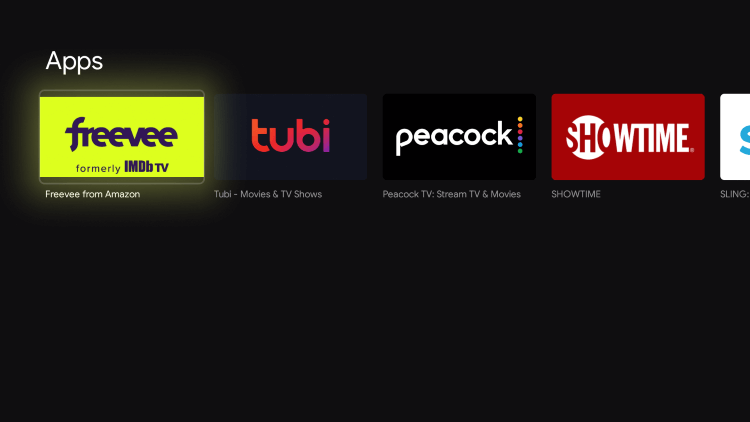 Step 6: Click Get for the download to start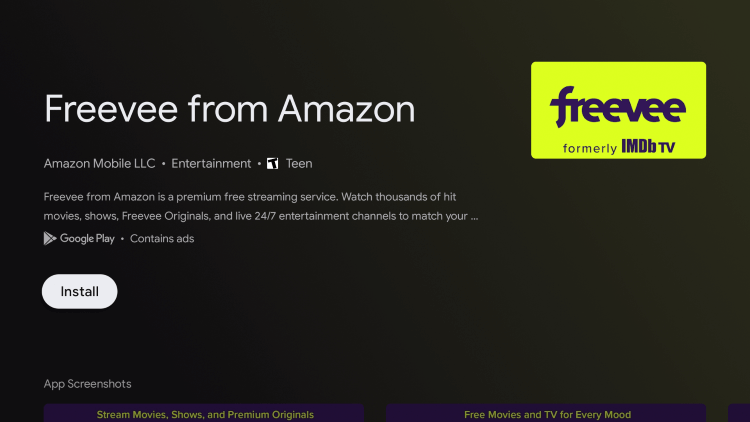 Step 7: Once downloaded, click Open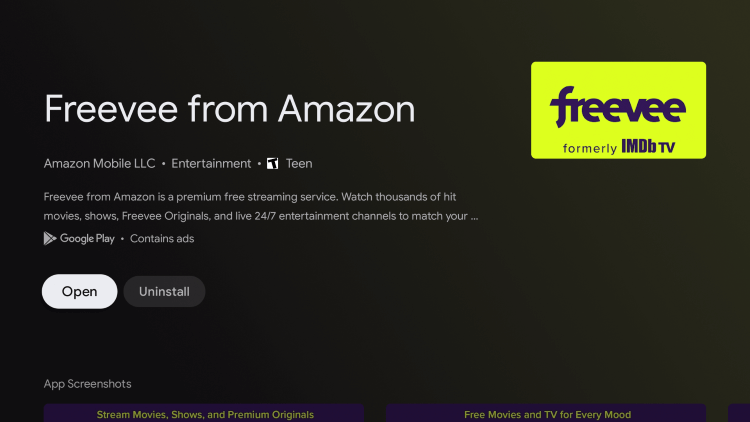 Step 8: The app is launched select anyone to stream free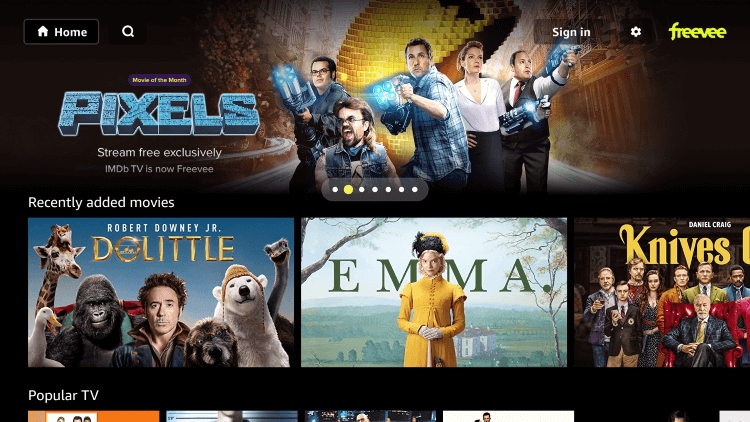 Try ExpressVPN (Black Friday Deal)
How to Use FreeVee App on Firestick
After Installation is complete, it is important that you know every feature of the Freevee app to enjoy a great and secure streaming experience.
Follow the steps below:
1. Launch the App and wait for the app to load.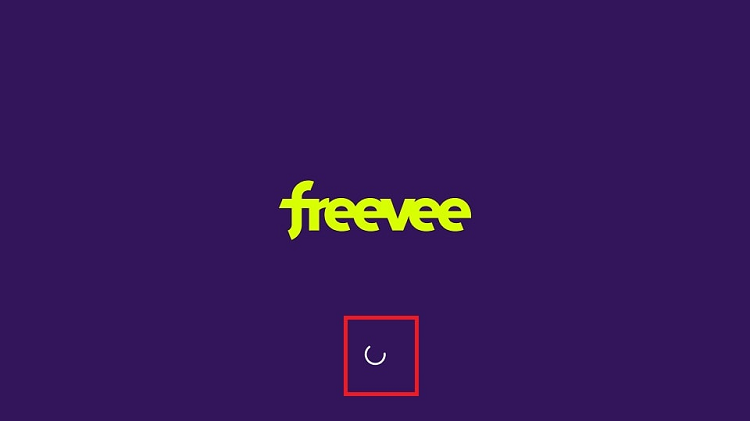 2. Click the Search icon and choose your favorite movie.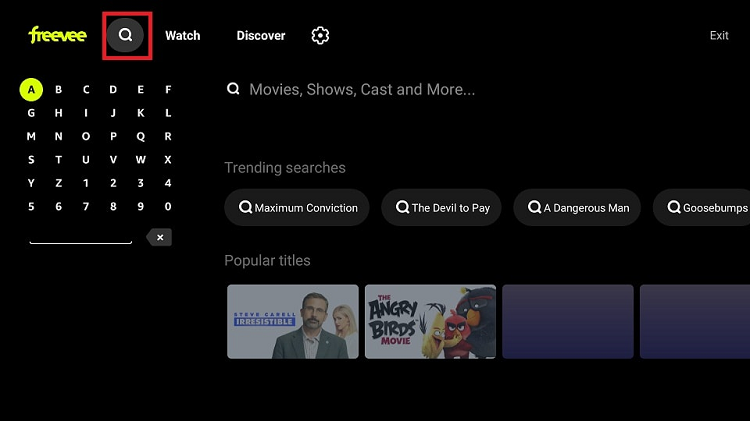 3. Click Watch to start streaming.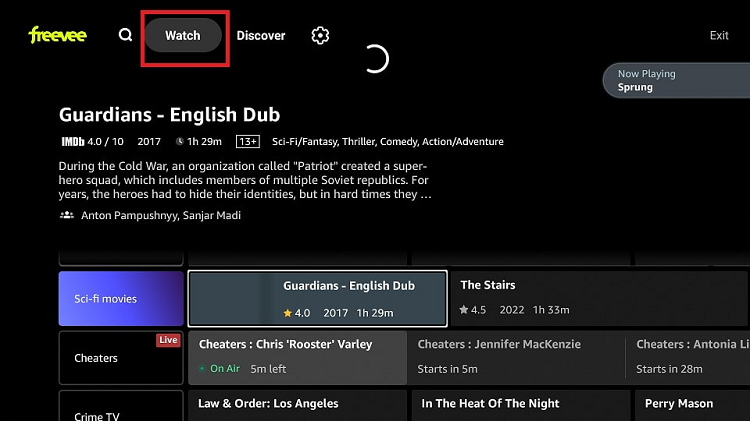 4. Click Settings to personalize the app.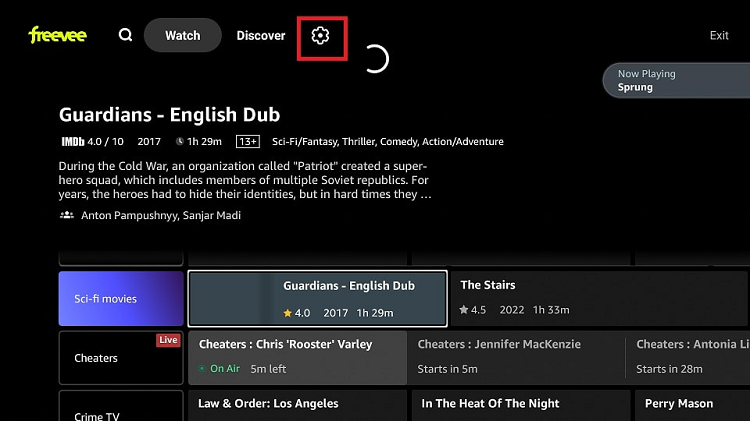 5. Select Language & Keyboard in Settings to choose your preferred language.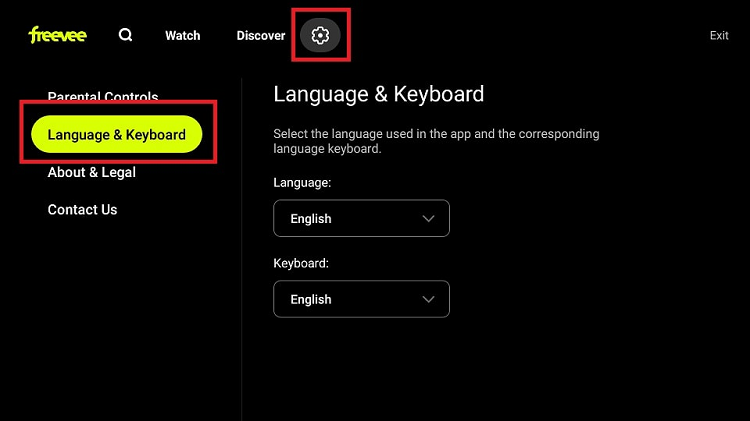 6. Click Parental controls in Settings and set limitations for your children, if any.
7. Click Exit to leave the app.
Try ExpressVPN (Black Friday Deal)
What to Watch on Freevee App?
Freevee App features the Best of the most popular and loved classics and contemporary hit movies.
CATEGORIES–
Animated TV series
Documentaries
reality TV
Talk shows
Action and Adventure
Comedies
Criminal
Real-life dramas
Sci-Fi
Note– Offers weekly recommendations of the most popular top-rated titles from all categories.
Top Rated Movies
Unstoppable
The Legend of Zorro
The Code
Kill Switch
Batman Forever
Direct Action
Elite Squad
Hellboy
Sword of Storms
An American Haunting
An American Werewolf in Paris
Borgman
Chappie
Gremlins
Stuck
The Wraith
Uncanny
What Lies Beneath
COMEDY Movies
Family Values
Addams
Airplane
The Big Short
Monsters vs Aliens
Megamind
Hitch
Ghost World
Fun with D**k and Jane
Elf
FAMILY-FRIENDLY
Zoo
The King and I
Paddington
Muppets in Space
CRIME
The Following
The A-Team
No Night is Too Long
Case Histories
Blue Heelers
21 Jump Street
are some of the awesome crime movies that you can enjoy.
Features
Some other features of FreeVee are described below:
Users can create a Log-in account and set a password for privacy
Create Multiple Accounts
Ads-supported
HD display
Parental Control
Alternatives to Freevee
As you know Freevee is an Amazon free streaming service, however, there are many other free official streaming services that you can watch on Firestick. These alternative free services are:
FAQs – Freevee
Is Freevee Free?
Yes. This app is free to install and use on tons of devices and it is the service of Amazon company.
What devices can I install Freevee on?
You can install Freevee on streaming devices such as Firestick, Roku, Android TV, and more.
Does Freevee Have ads?
Yes, Freevee does support advertisements that help keep the service free.
Does Freevee require registration?
No. However, users can sign in with an Amazon account for added features.
Final thoughts
FreeVee is a new but amazing free video streaming service that is powered by the very popular company Amazon itself.
It is the rebranded of IMDb TV which is a top-notch movie site means the video content available on this service will be the best of the best.
However, the service is only available in the US and UK, so if you want to watch FreeVee on Firestick outside these regions you must have to use ExpressVPN to bypass the restriction.