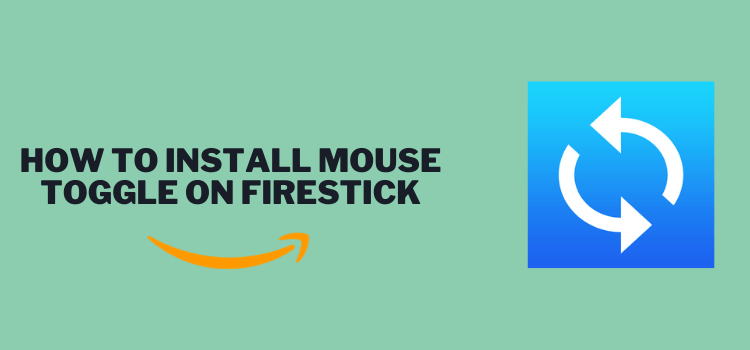 This is a step-by-step guide on how to install Mouse Toggle on FireStick, Fire TV, and Fire TV Cube.
Mouse toggle is a virtual mouse application that is used to navigate and operate some of the sideloaded applications on FireStick.
Without a virtual mouse, it may be quite difficult to use third-party apps that don't work with the FireStick remote.
Installing a Mouse Toggle can allow users to use apps that require a touch screen feature, with the help of the mouse pointer. The mouse can be used and controlled through the FireStick remote.
How to Install Mouse Toggle on FireStick
The mouse pointer can be controlled using the navigation buttons on the FireStick remote. To have the mouse pointer on your FireStick, follow the steps below to get Mouse Toggle.
Mouse Toggle is a third-party app and therefore first requires you to Allow Apps from Unknown Sources.
Step 1: Open Firestick Home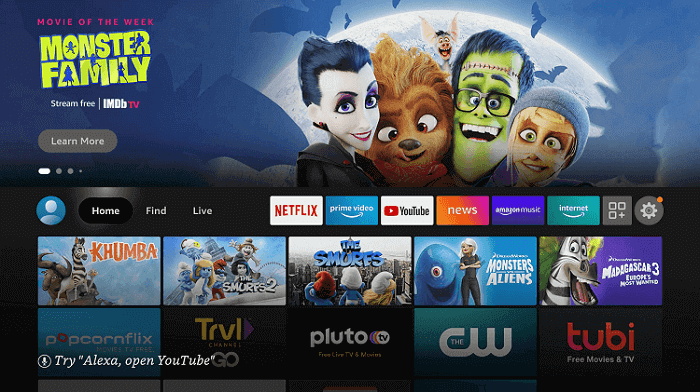 Step 2: Click on the Settings icon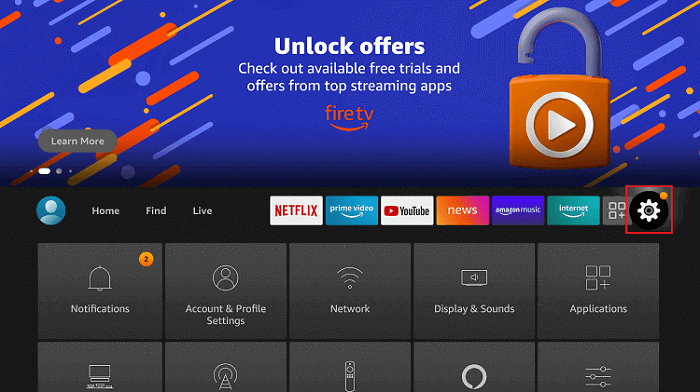 Step 3: Select My Fire TV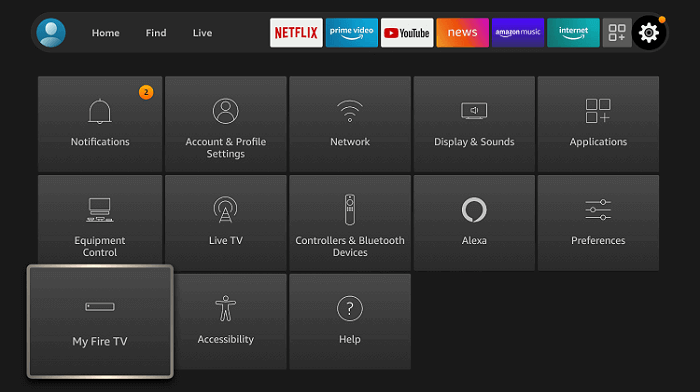 Step 4: Choose Developer Options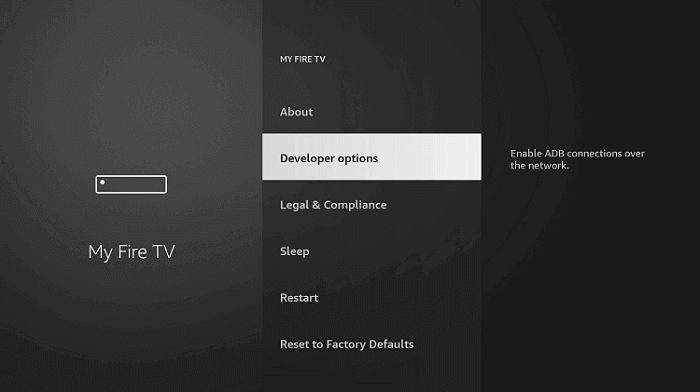 Step 5: Click on Apps from Unknown Sources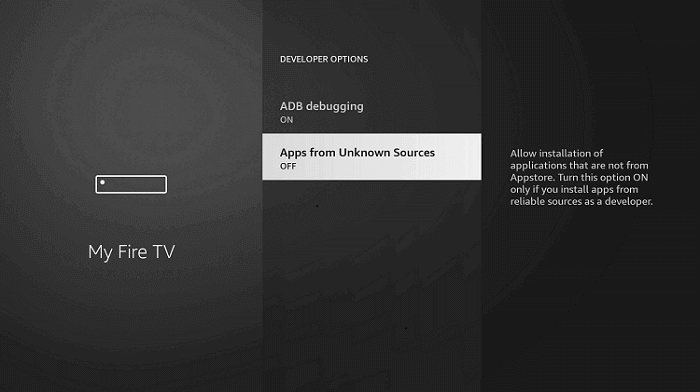 Step 6: Ignore the warning message, and Turn it On. Mouse Toggle is a safe app and therefore there is nothing to worry about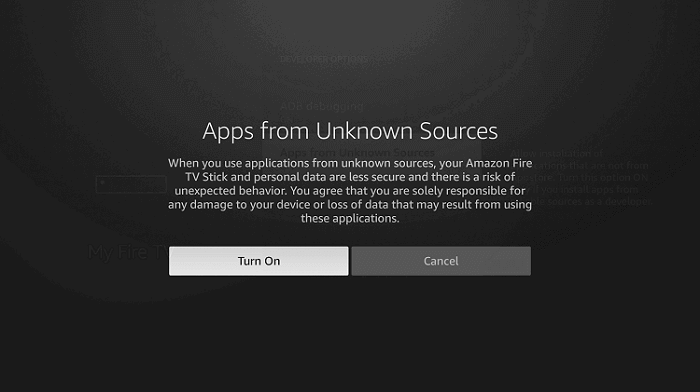 Note: Before proceeding to install Mouse Toggle, make sure you have protected your device with a good VPN. We recommend ExpressVPN that not only protects your identity but also allows you to safely use the internet and apps on your FireStick device.
Step 7: Navigate back to the home page and select the Find menu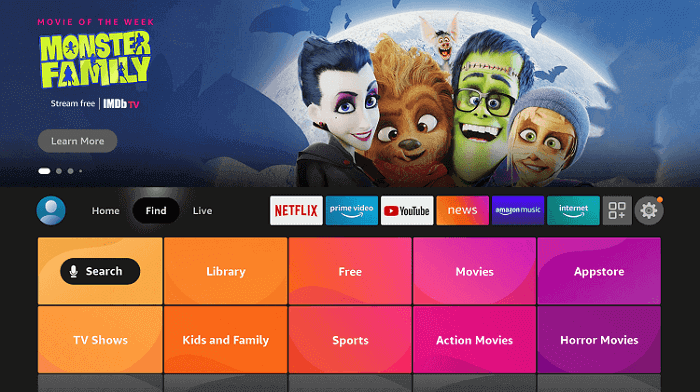 Step 8: Click on the Search option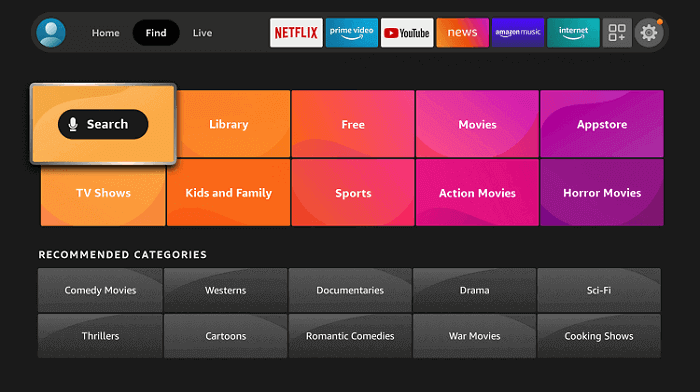 Step 9: Type "Downloader" and select it from the list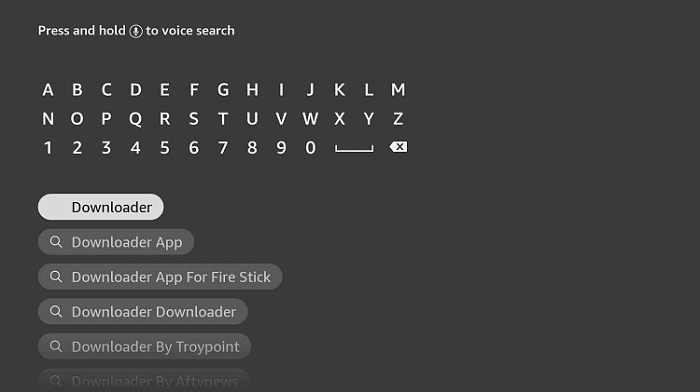 Step 10: Select the Downloader icon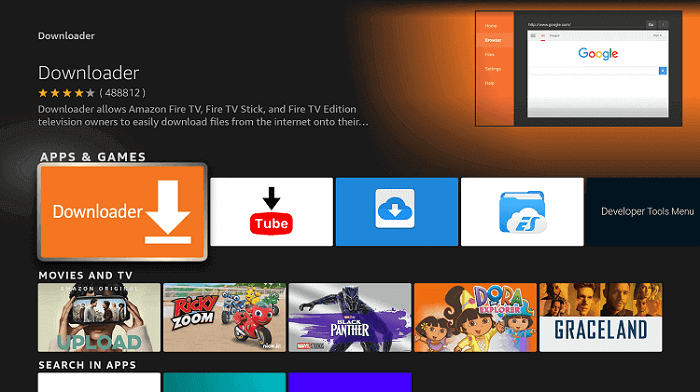 Step 11: Click on "Download" and wait for the app to install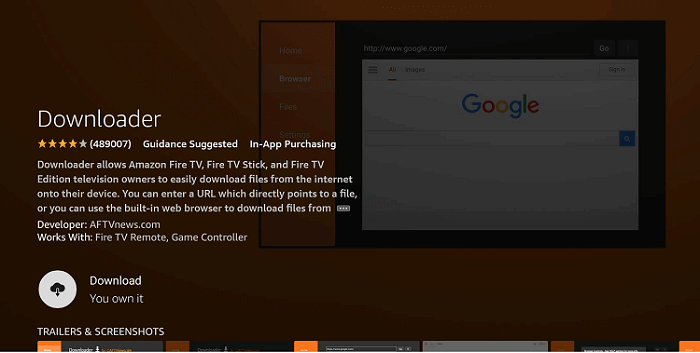 Step 12: Wait until the download is completed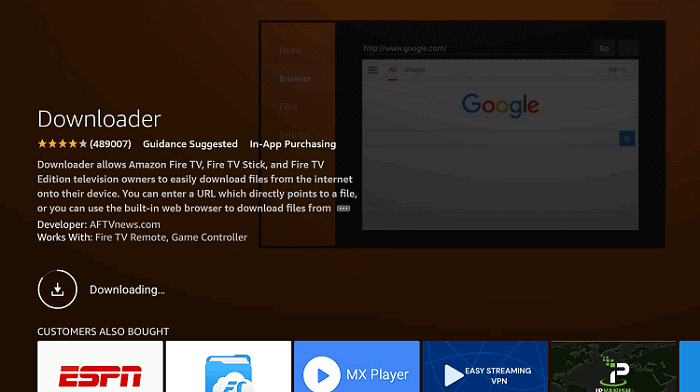 Step 13: Click on Open to run the Downloader app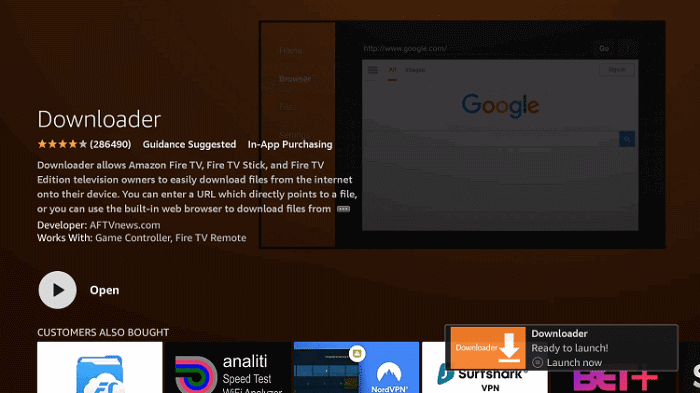 Step 14: Once the downloader opens, click on Allow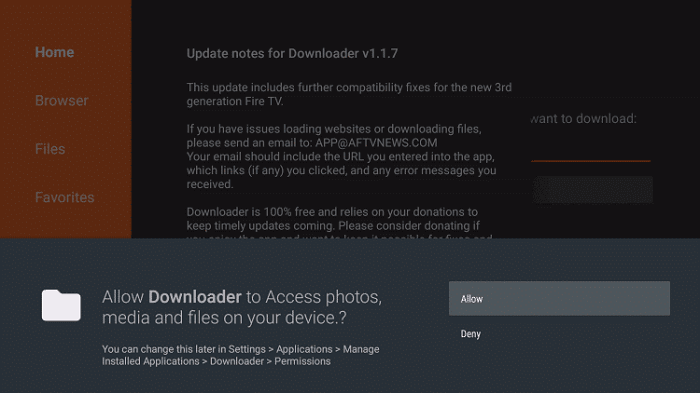 Step 15: A prompt will be displayed, click OK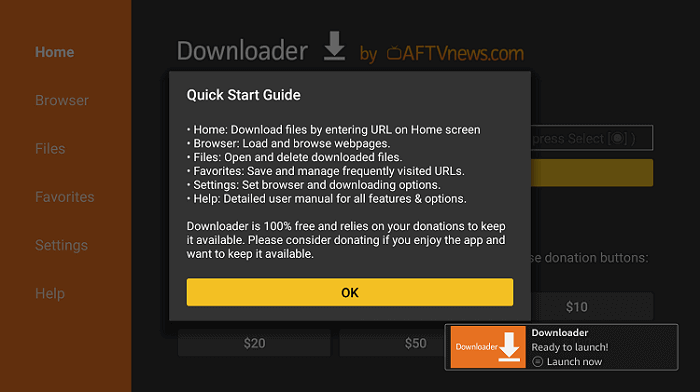 Step 16: By default Home tab would be open with a text box displayed on the right side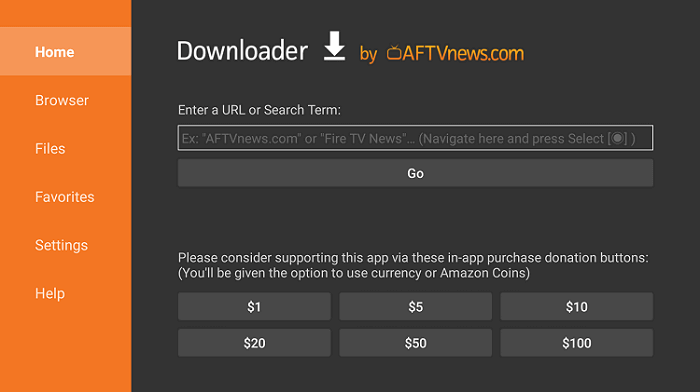 Step 17: In the Downloader app, go to Home, and on the URL bar, enter this URL For Fire Stick Gen 1 & 2, Fire TV 1 & 2, Fire TV Cube "bit.ly/mouse-345"
Enter this URL For FireStick 4K & Lite or the New FireStick "bit.ly/mouse-322" and Click Go
Mouse toggle downloader code for old firestick: "306795"
Mouse toggle downloader code for FireStick 4K & Lite or the New FireStick "558043"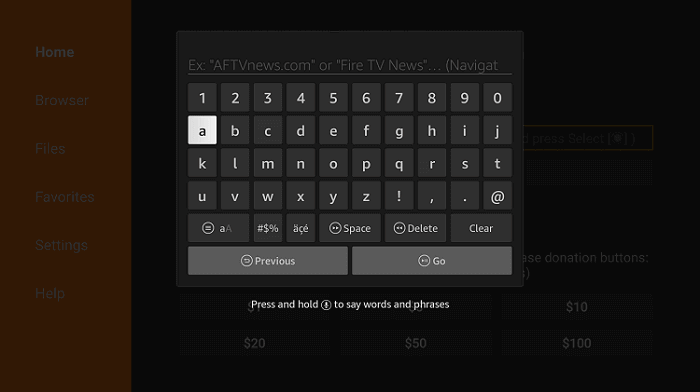 Step 18: Allow the download to finish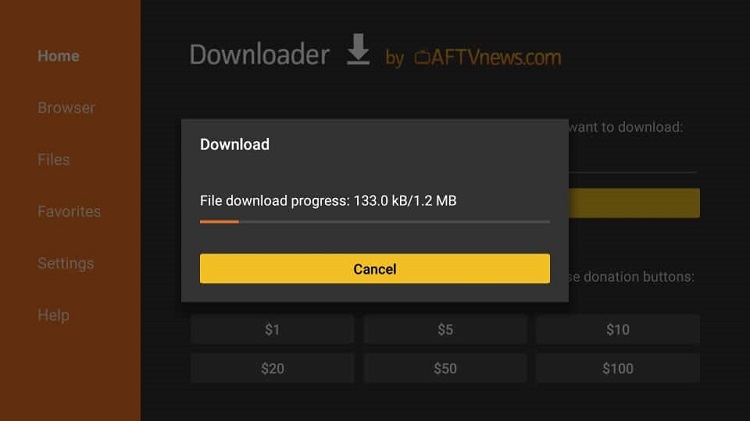 Step 19: When the following screen appears, press Install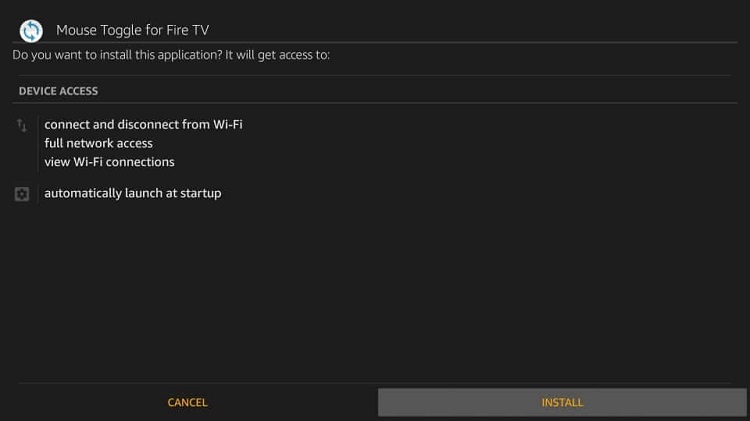 Step 20: The following screen will appear when the installation completes. Click Done because you need to delete the APK file as it consumes space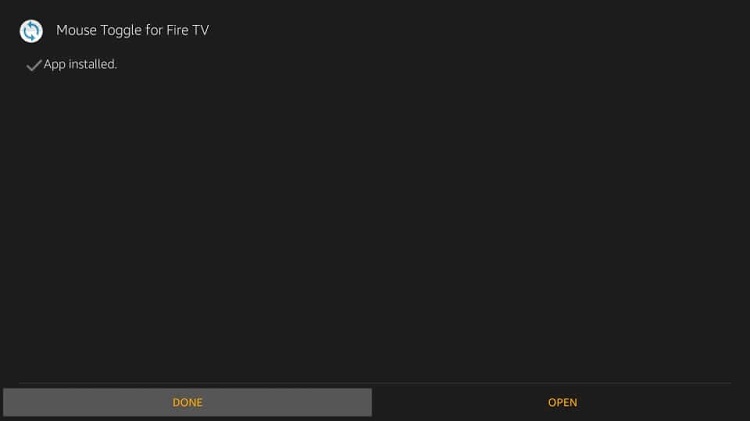 Step 21: Now select Delete, these APK files are no longer needed after installation.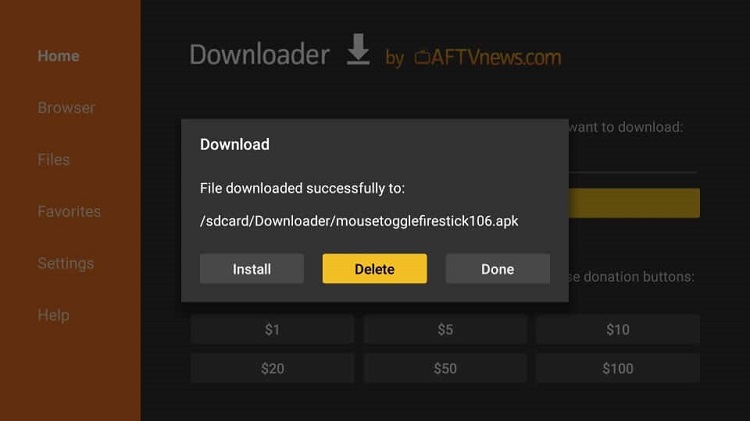 Step 22: Select Delete again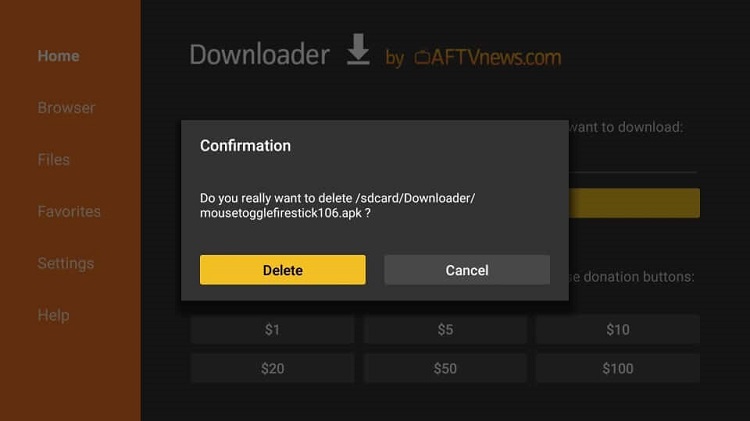 You have successfully installed and downloaded Mouse Toggle on your FireStick device.
How to Use Mouse Toggle on FireStick
To use the Mouse Toggle app, you don't exactly need to open the app. You just need to open those apps that don't work with the FireStick remote.
Open the Movie (Third-party app)
On your FireStick remote, double click on the Pause/Play button
The mouse circle will appear instantly
Use the left, right, up, and down buttons on the FireStick remote to control the mouse toggle
To end using the mouse toggle, double click on the Pause/Play button on your remote once again.
Is Mouse Toggle Apk Safe to Use?
Mouse Toggle Apk is completely safe and secure to use because it does not provides any kind of content at all for which you might get in trouble.
It is just an app that makes your remote work like a mouse. It displays a cursor on your screen which you can move with the arrow keys of your remote
Mouse Toggle apk Not Working Problem
If you are facing any problem regarding the Mouse Toggle Apk then the following may be the reason that I have discussed their solutions.
1. Parsing the Package Error
Mouse Toggle apk is a third-party app that is downloaded from a source that is unknown to the Firestick device. For this reason, Firestick developers have been given the option to fix such problems in installing the apks.
Follow the guide: How to Fix Parsing the Package error on Firestick
2. Clear the Cache
When the app is installed now you may face the issues like lagging or slow response or after launching the app it takes a lot of time to activate the mouse cursor.
First of all, check if your internet connection is stable and signals are good. If everything is good there now your device cache is overloaded, go clear your Firestick Cache from the settings option.
3. Upgrade to the latest version
If you have tried the above methods still facing the problem then there may be an issue with the installed app. Your already installed app needs to be upgraded.
Open the App and click the menu icon
In the menu, you will see an update icon or New Update available.
Click and install the Mouse Toggle update.
Frequently Asked Questions
How can I use apps that I only use on my other touch screen devices?
Mouse Toggle is the answer to this query, where this app allows a mouse pointer to appear on your FireStick TV and you can use those apps on your FireStick TV.
Is Mouse Toggle available on Amazon Store?
No, it is a third-party app and it is sideloaded through an app like Downloader.
Conclusion
Mouse Toggle is a great way to make FireStick TV available for apps that you use on your other devices like your cell phone or laptops.
When you make your FireStick device secure with a good VPN like ExpressVPN, you want to use as many apps as possible. Many users want to have similar experiences with their other devices on their FireStick therefore they like to have similar apps installed as well.
Mouse Toggle removes the problem of compatibility as it allows the FireStick remote control to navigate and monitor the mouse pointer on FireStick TV.