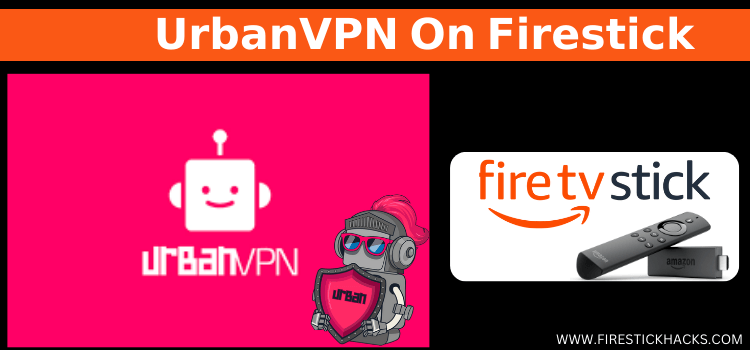 This is the step-by-step guide on how to install and Set Up UrbanVPN on Firestick, Fire TV, Fire TV 4K Max, & Fire TV Cube.
UrbanVPN is a product of Urban Cyber Security that was introduced in 2018, which claims to be one of the best free VPNs for FireStick and one of the few VPN services that provide the Russian Server.
The most important thing about UrbanVPN that makes it more interesting is that it is free of cost for every device.
It has more than 81 server locations with 100% protection, Blazing fast speed, unlimited bandwidth, and so much more with a penny.
UrbanVPN is a reliable VPN service and has 100% unlimited Free VPN usage without any data restriction.
UrbanVPN Key Features for Firestick
UrbanVPN is truly a great VPN that cost you nothing with such amazing features. Some of its key features are mentioned below:
The VPN is 100% free.
81 Serer locations around the world including Russia
The VPN has fast servers in 21 locations.
Reliable & safest VPNs to use.
Basic encryption protocols, so you will get faster download speeds
Blazing fast speed and secure internet connection.
Protects personal information including identity, data, etc.
Obfuscation server (China, UAE)
Gaming VPN
Random Password Generator
Free Router IP Address VPN
How to Install and Set Up UrbanVPN on Firestick
Unfortunately, UrbanVPN is not available on Amazon App Store, so you have to sideload it with Downloader App.
Follow the steps below:
Step 1: Open your FireStick Home Screen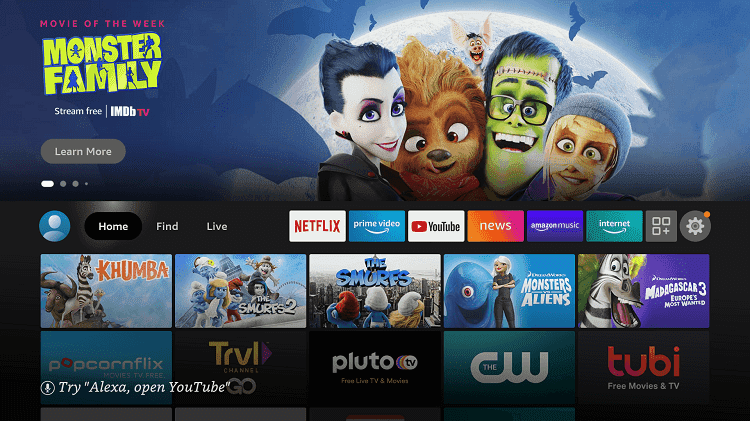 Step 2: Click the Settings icon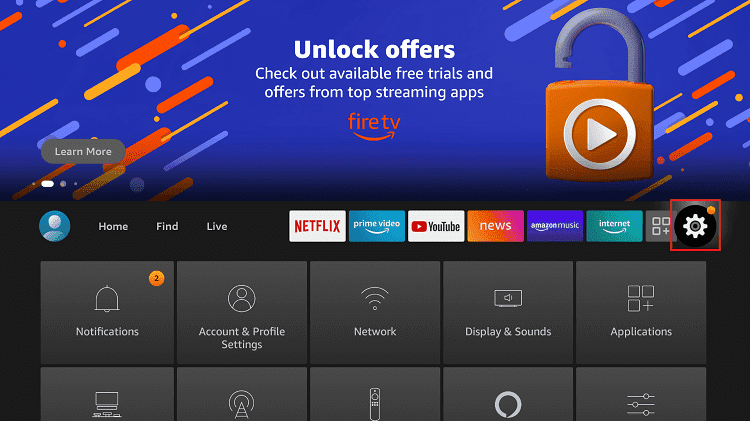 Step 3: Select the option My Fire TV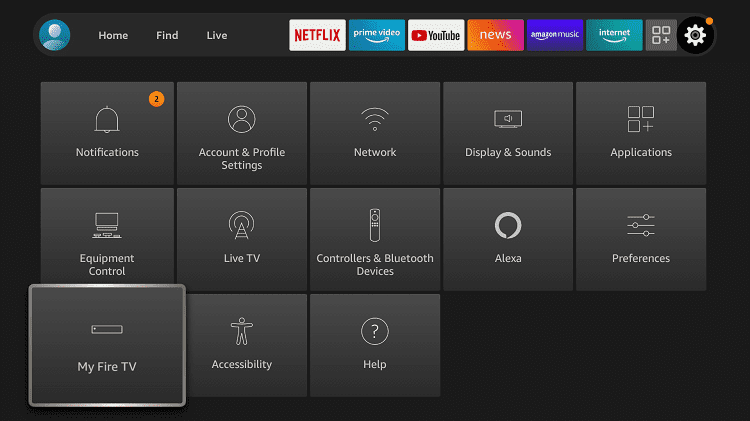 Step 4: If you don't find the Developer Option then Click About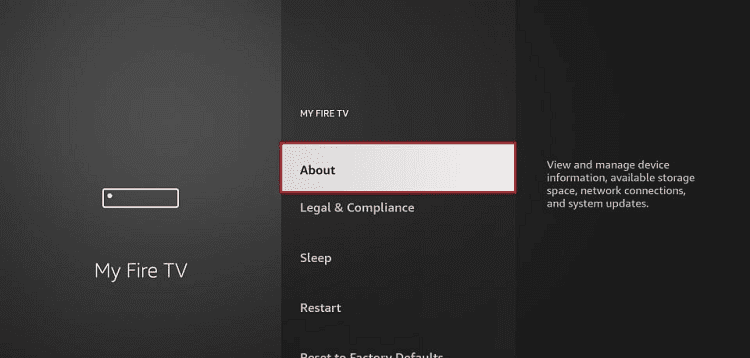 Step 5. Click on your Fire TV Stick quickly 7 times.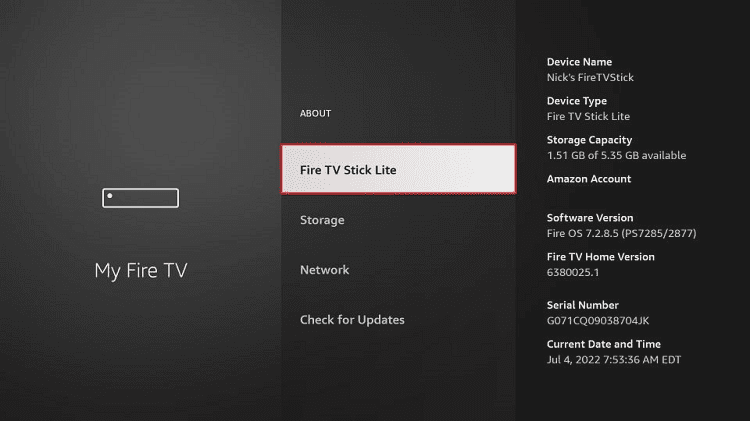 Step 6. A notification appears at the bottom saying No need, you are already a developer. That's it, you have enabled Developer Options.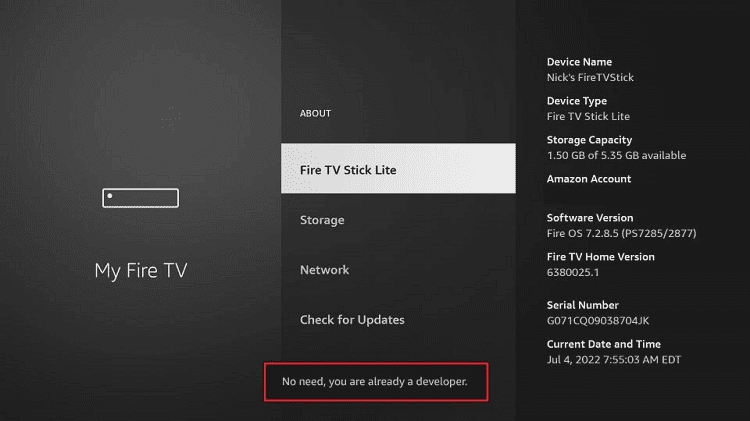 Step 7: Select the Developer Option given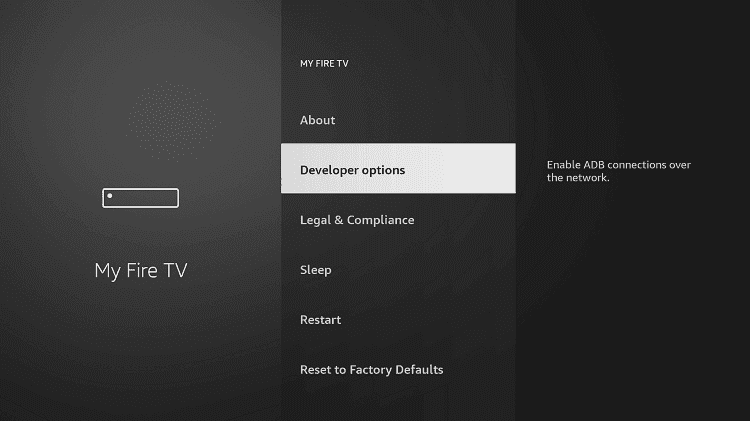 Step 8: Select Apps from Unknown Sources to enable it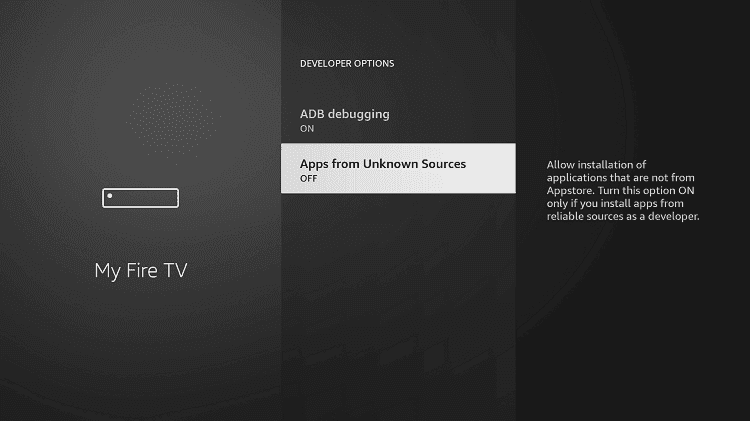 Step 9: Click the Turn On button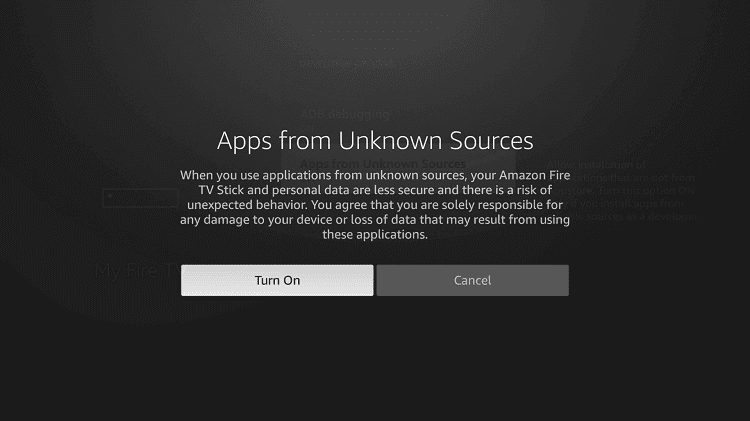 Step 10: Now navigate back to the home screen of your FireStick device and click the option Find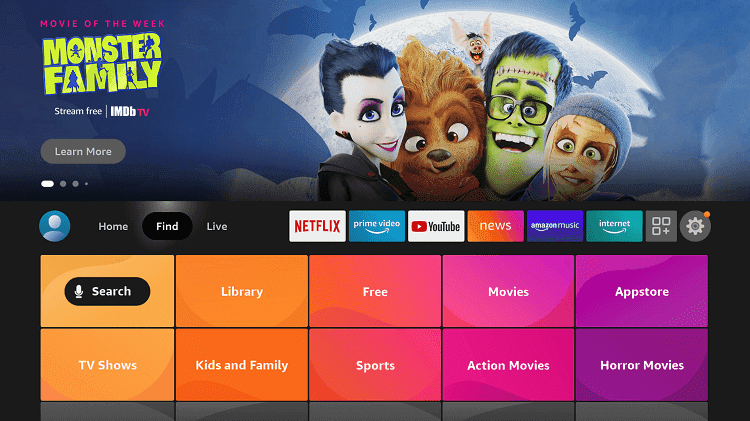 Step 11: Click the Search option from the menu
Step 12: Type Downloader in the search bar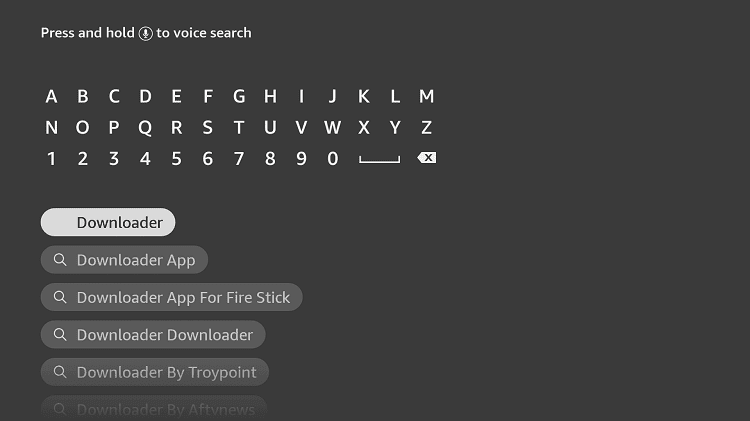 Step 13: Click the Downloader icon from the Apps & Games section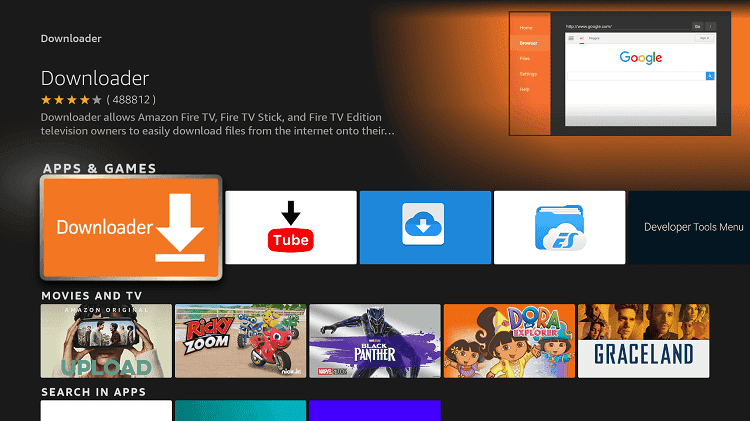 Step 14: Click the Download or Get option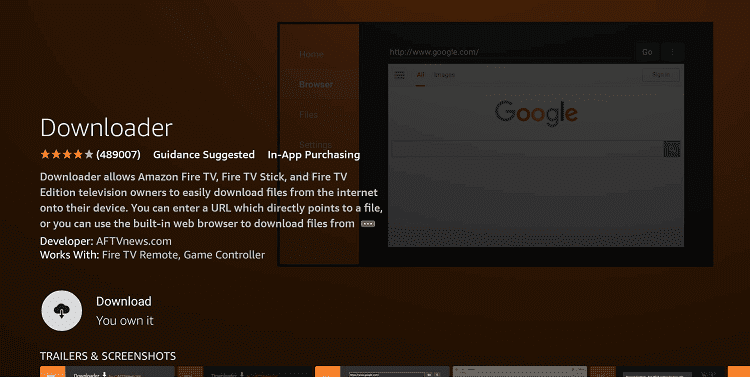 Step 15: Wait for the app to be installed on your device
Step 16: Click Open once the app is installed successfully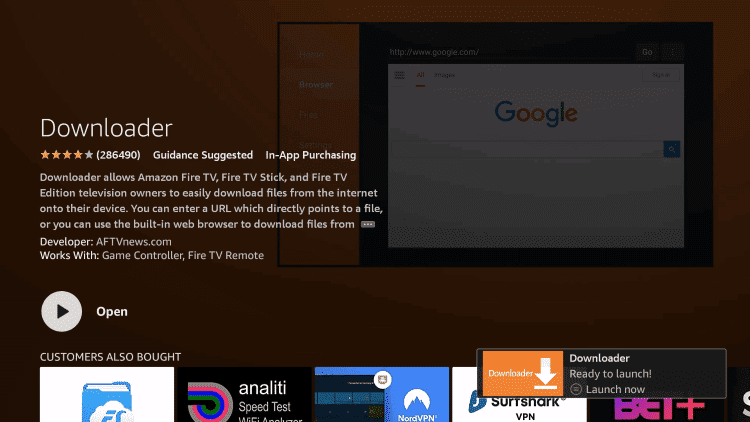 Step 17: Click OK if any such prompt appears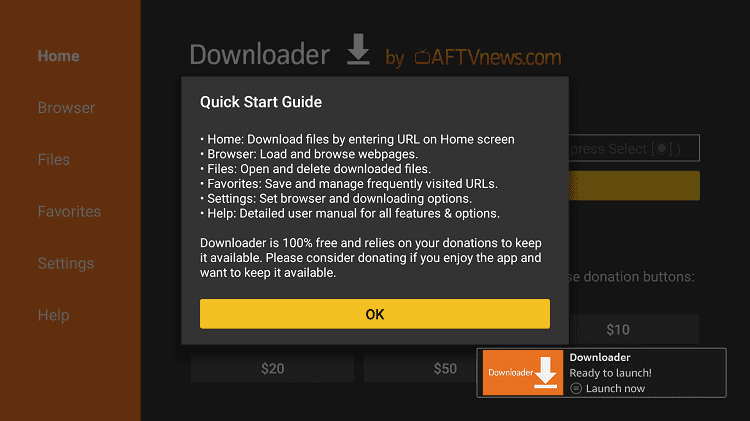 Step 18: Click Allow to give Downloader access to your photos, media, and files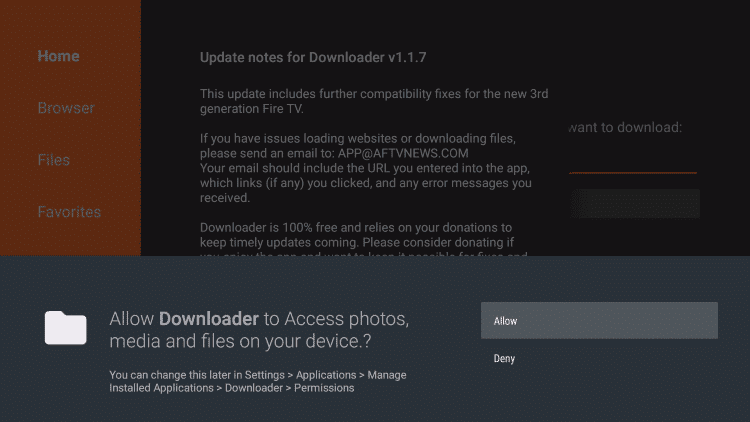 Step 19: Click the URL bar on the home screen of the Downloader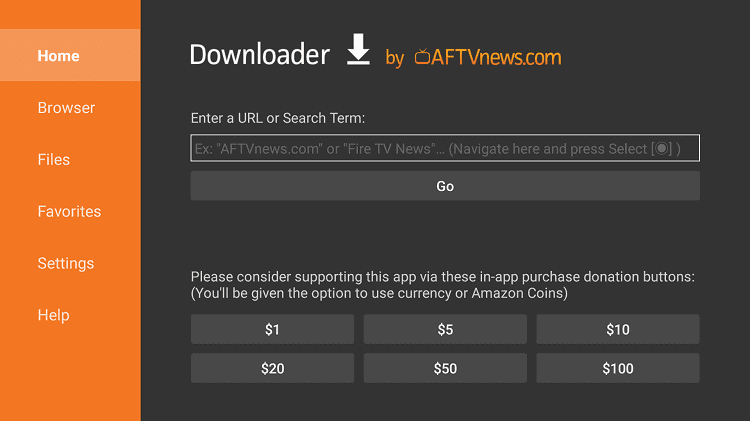 Step 20: Now click on the URL bar and enter bit.ly/urbanvpn077 and click Go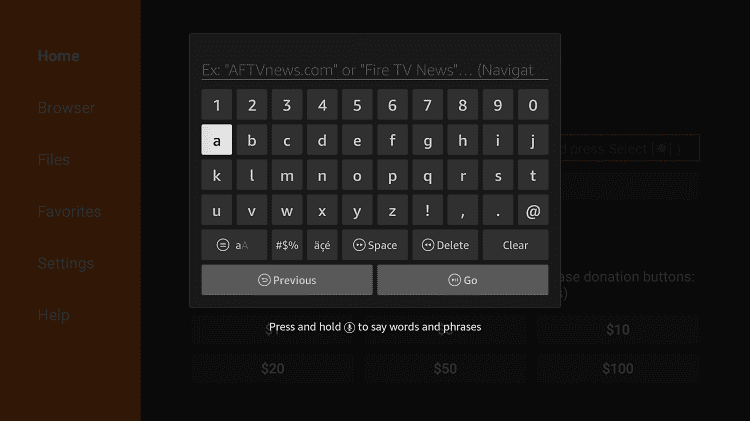 Step 21: Scroll down and click Download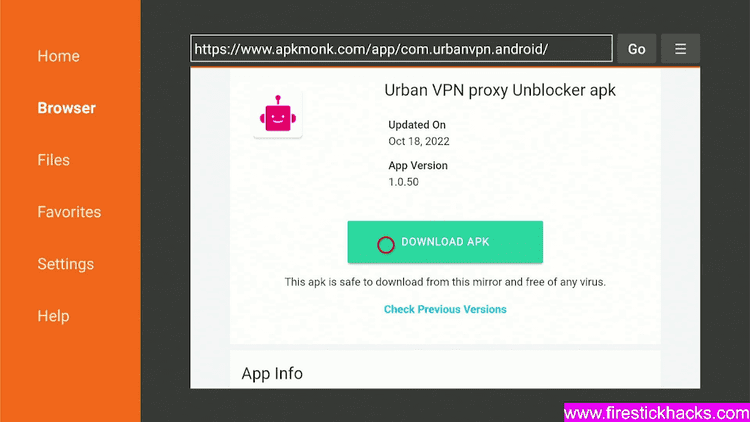 Step 22: The apk file is downloading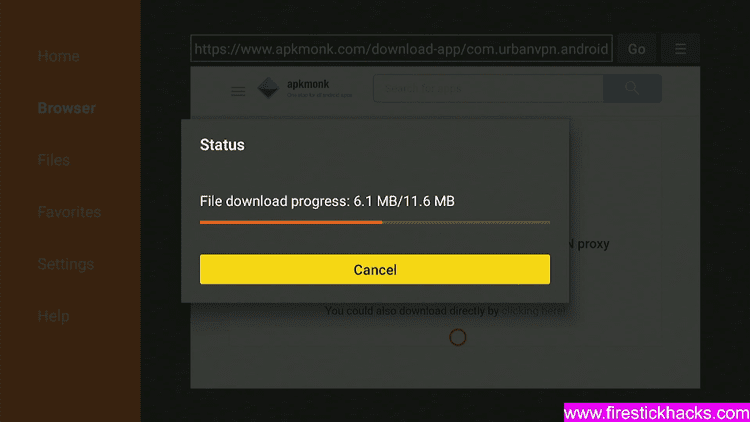 Step 23: Click Install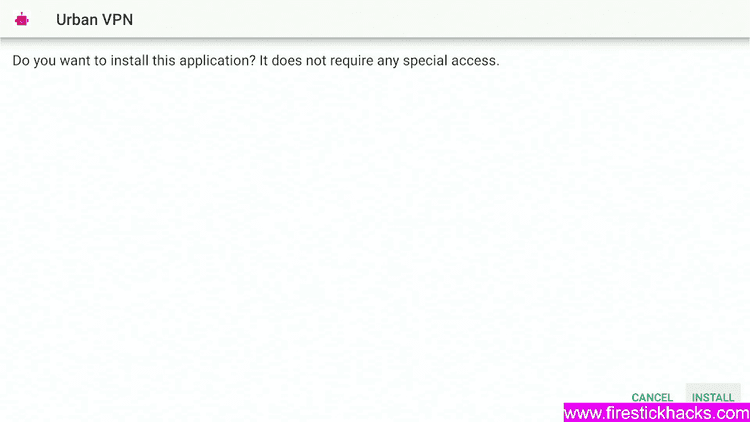 Step 24: UrbanVPN is now installing so wait for a while.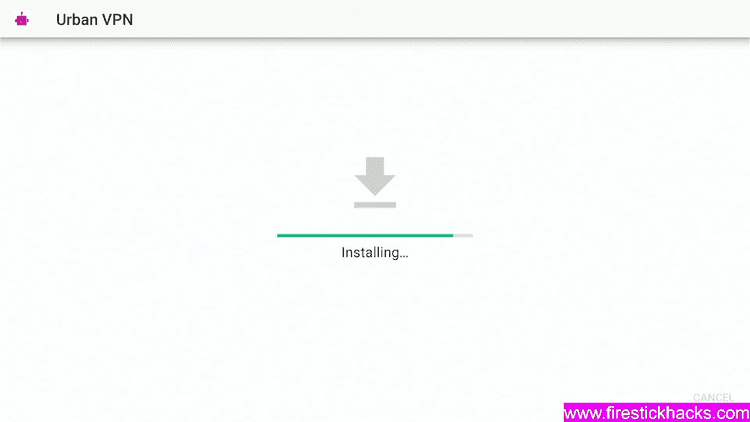 Step 25: Once installation is completed, Click Done or Open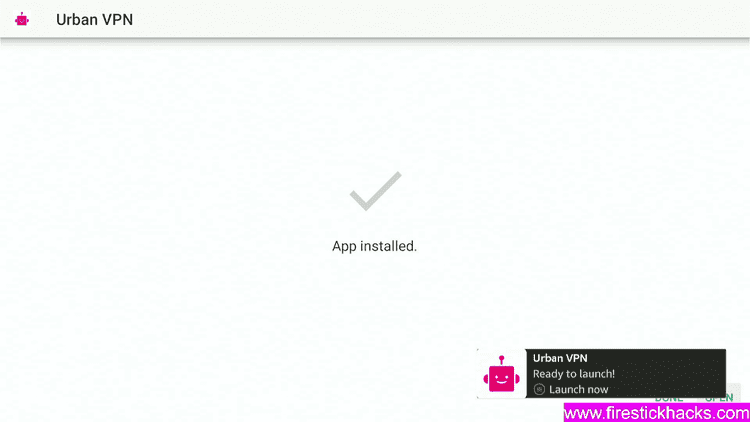 How to Set Up UrbanVPN on Firestick
After the installation is completed, you must know how to use UrbanVPN and gets maximum benefit from it.
Follow the steps below:
Step 1: Launch the UrbanVPN app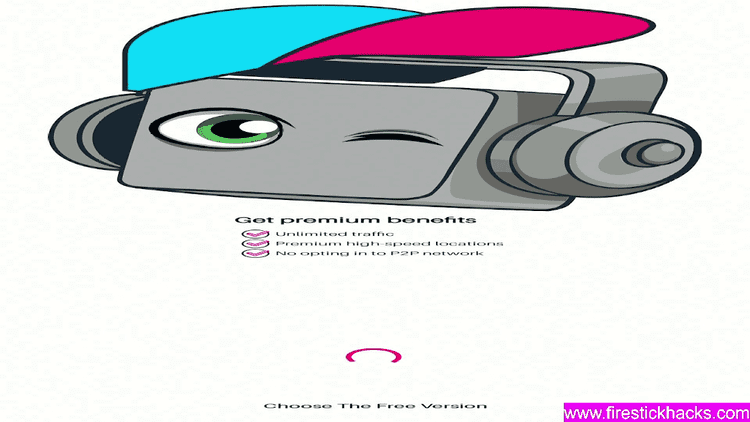 Step 2: TOS will appear, click Accept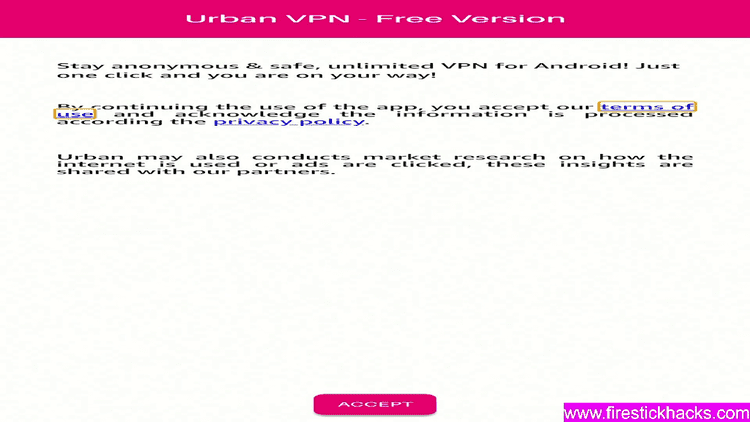 Step 3: Now choose Skip for this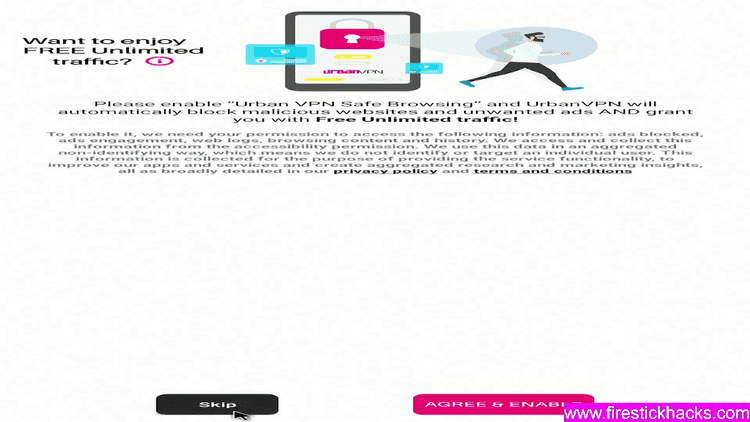 Step 4: UrbanVPN is Launching the Home screen
Step 5: This is the Home Screen, click the Play button to auto-connect the fastest server from your location.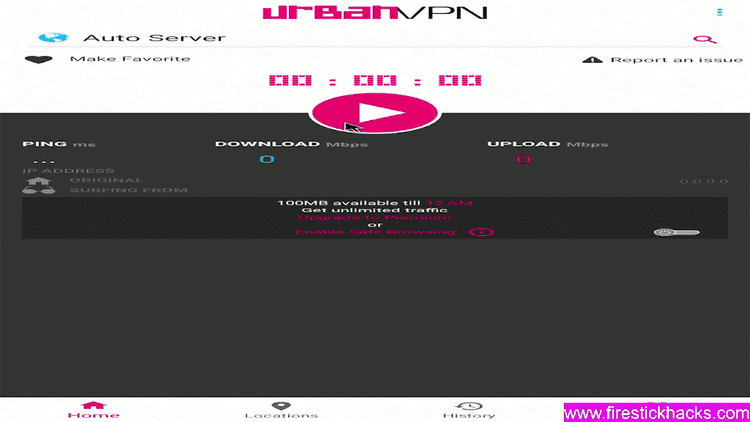 Step 6: If any popup message appears, click OK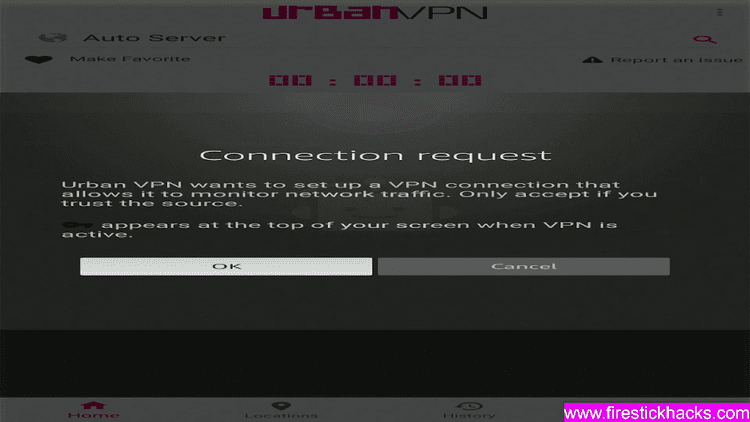 Step 7: UrbanVPN is connecting to the fastest server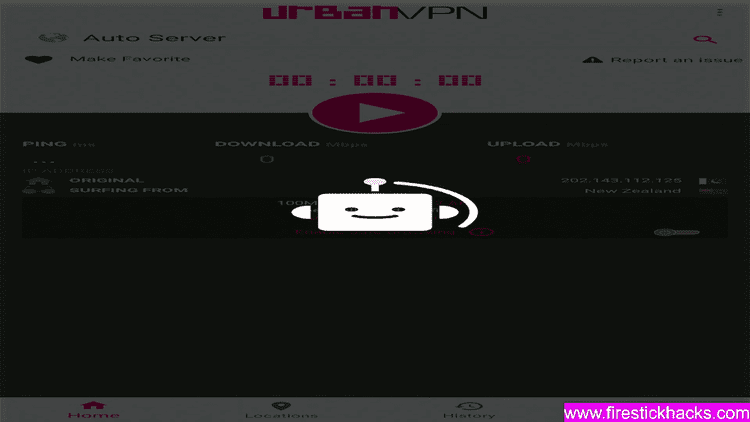 Step 8: Now it is auto-connected to a server, you can see the speed on the screen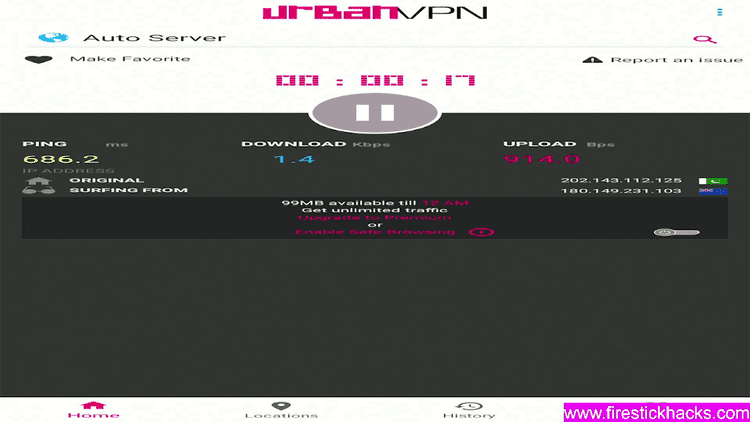 Step 9: If you want any specific region server, you can choose it from the list (eg: Australia)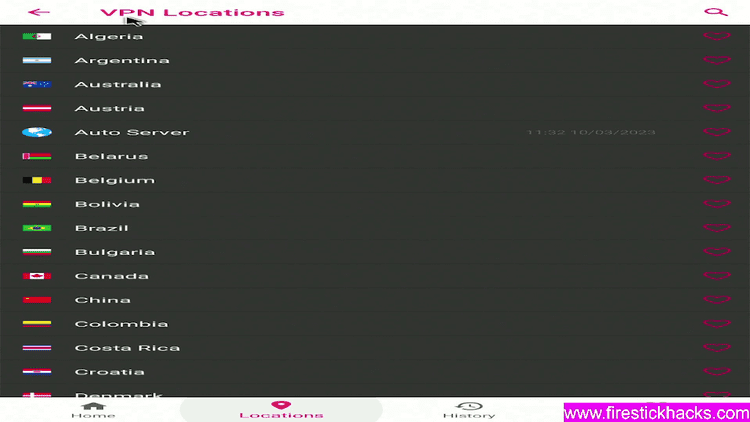 Step 10: Here it is connected to Australian Server.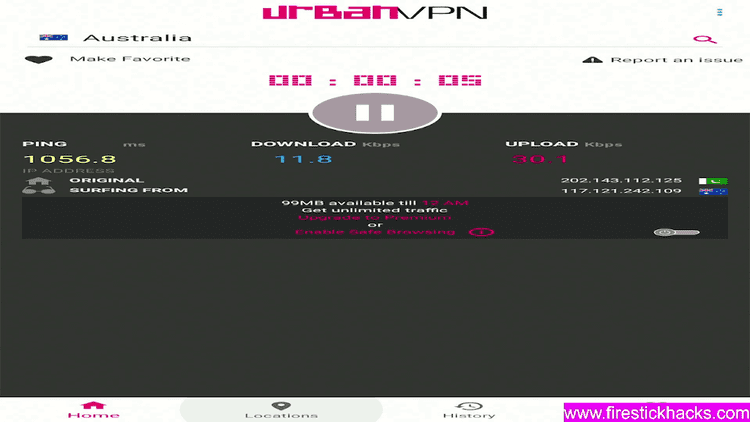 You can see it requires no registration or subscription to use UrbanVPN, it is completely free for all.
Features of UrbanVPN
There are plenty of features of UrbanVPN that are among the world's best premium VPNs for FireStick but it is free of cost. Take a look at some of the main features of UrbanVPN:
Blazing Speed
Urban VPN achieved a download speed of 66.76 Mbps and an upload speed of 548.35 Mbps when we tested it on a 100 Mbps connection scale.
Some of its Server connections like US servers sometimes speed up to 200 Mbps, an impressive speed that can be compared with some premium VPNs
Unlimited Bandwidth
Most VPNs has limitation for bandwidth, but UrbanVPN does not have any bandwidth limitations. UrbanVPN provides you with complete freedom with Unlimited bandwidth.
Unlimited Device connection
You can connect as many devices as you want with UrbanVPN as it is completely free of cost and does not apply any restriction or limitation of connectivity of multiple devices.
Server Locations
It has more than 81 Server locations all around the world and it claims to add new locations from time to time as it expands its network.
Most importantly, it provides a Russian service which is very rare in VPN services. It has 21 fast-speed servers among the 81 server locations.
Unblock any Website
With the use of UrbanVPN, you can unblock or bypass any geo-restrictions of any streaming website even the premium ones.
UrbanVPN let you access strict region-limited websites like Netflix, HULU, Disney Plus, and so many like them.
Gaming VPN
UrbanVPN has separate products for its gamer users that are specifically related to worldwide popular games like PUBG, FreeFire, WarZone, League of Legends, and many others.
Alternatives of UrbanVPN
Firestick is a video streaming device that you can stream from anywhere. Here are some other VPNs other than UrbanVPN.
FAQs – UrbanVPN
Is UrbanVPN available on Amazon App Store?
No, it is not available on Amazon App Store but you can install it with the Downloader App as mentioned in this guide.
What is the use of VPN on Firestick?
Firestick is a popular video streaming device that has many streaming services some of them are legal but restricted to specific regions and some of them are free and might be unverified.
The VPN helps you overcome all the solutions regarding legal issues, geo-restriction, secure connection, and so on.
Is UrbanVPN Legal to Use?
Yes, the UrbanVPN app is free and legal to use. It offers all its features for every user and every device without any limitations and hidden charges.
Does UrbanVPN have a limit?
No, there are no limits on bandwidth or connected devices. You can connect to unlimited devices, and stream on your favorite VoD sites without worrying about reaching a data cap.
Is UrbanVPN good for gaming?
Yes, it is a decent VPN for gaming. With its 81 locations, you can play multiplayer games in every region.
You can connect to any server in the world and play games like FreeFire or PUBG (as they require specific country IP addresses) with your friends.
Final Words
UrbanVPN is one of the best VPN services with all the features of premium VPN providers and many others that offer its services for free.
It has 81 server locations with unlimited Bandwidth, unlimited devices connection, 100% free, Secure connection, gaming VPN, and so much more.
You must give UrbanVPN a try cause it cost nothing to you and offers such great deals all for free.