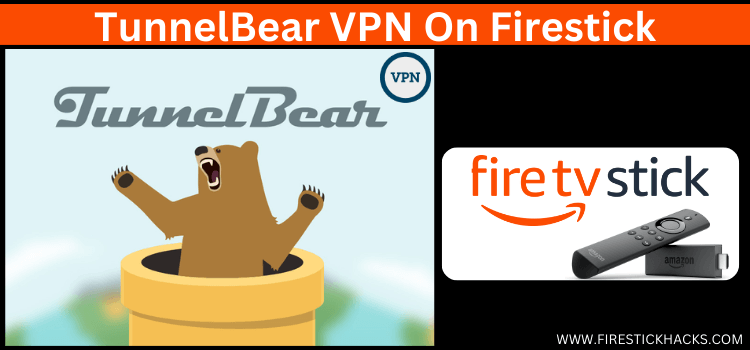 This is the step-by-step guide on how to install and Set Up TunnelBear VPN on Firestick, FireTV, Fire TV 4k Max, & Fire TV Cube.
TunnelBear is the Fast lightning Speed VPN service that has 3000+ servers in 48+ countries all around the world with AES 256-bit encryption by default.
One of its amazing features that you can't resist trying is it offers free service for up to 2GB of data. It offers great subscription plans that cost $4.16/month or 1 year (58%off) with unlimited device connectivity.
Features of TunnelBear VPN for FireStick Users
The following are the main features of TunnelBear VPN that are very useful for securing your connection. Take a look:
AES 256-bit encryption.
3,000+ Servers in 48 countries
VigilantBear Mode
Lightning Fast Speed
Unlimited Devices connectivity
No-Logging policy
Always On (Auto connectivity)
Free service up to 2GB
Low Cost
Closest Tunnel
Ghost Bear
Available on Almost every device including Firestick
2 Ways to Install and Set Up TunnelBear VPN on Firestick
I have mentioned two methods to install and Set Up TunnelBear VPN on Firestick. These methods are:
Install TunnelBear VPN on Firestick using Downloader App
The TunnelBear VPN app is not available on the Amazon App Store so you have to sideload it with Downloader App.
Here are the steps you need to follow:
Step 1: Open your FireStick Home Screen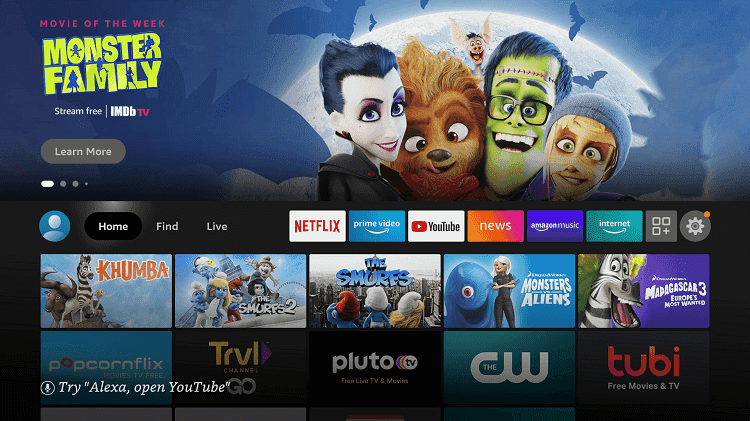 Step 2: Click the Settings icon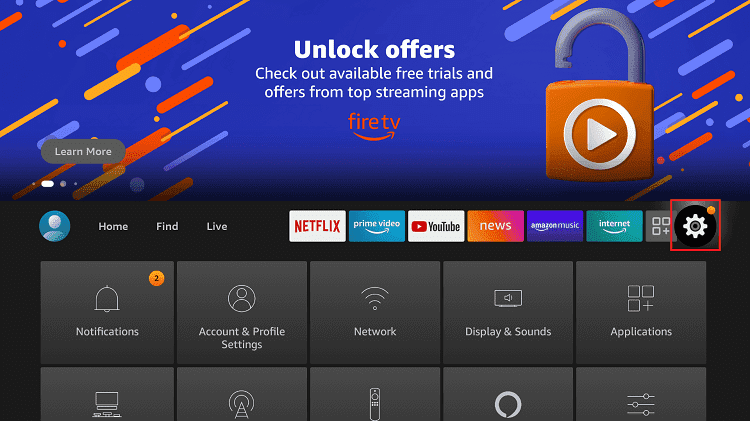 Step 3: Select the option My Fire TV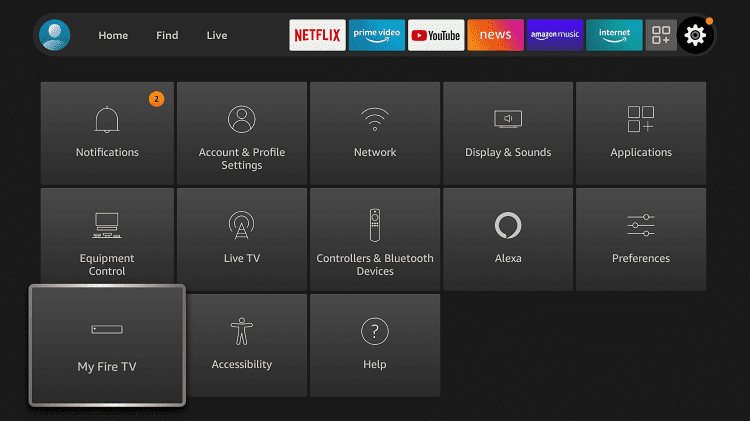 Step 4: If you don't find the Developer Option then Click About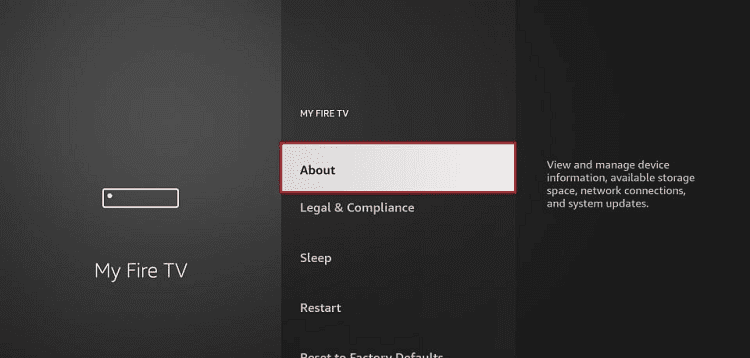 Step 5. Click on your Fire TV Stick quickly 7 times.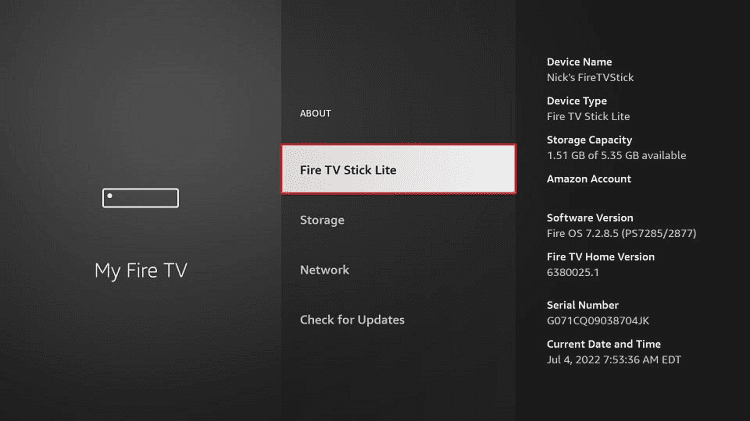 Step 6. A notification appears at the bottom saying No need, you are already a developer. That's it, you have enabled Developer Options.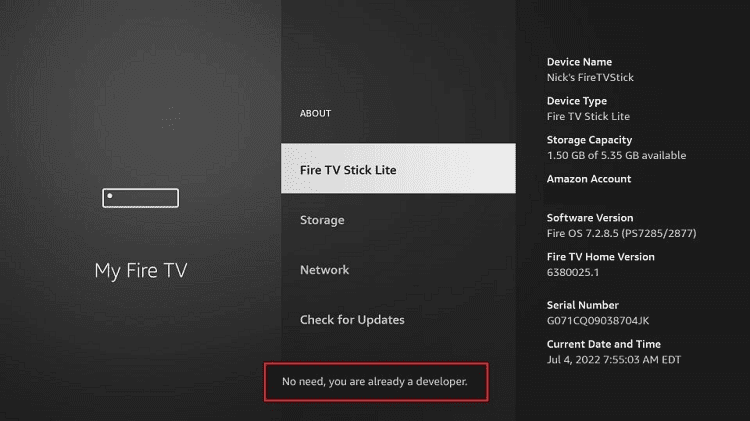 Step 7: Select the Developer Option given
Step 8: Select Apps from Unknown Sources to enable it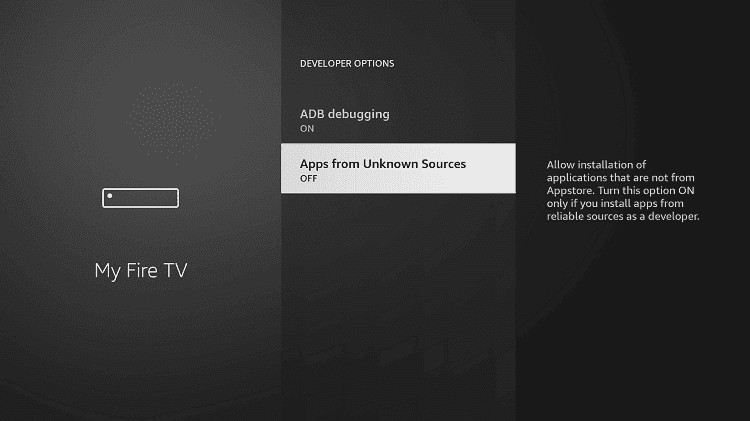 Step 9: Click the Turn On button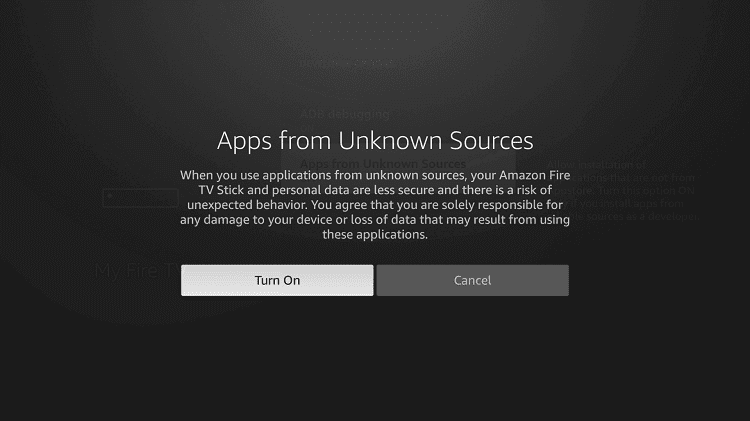 Step 10: Now navigate back to the home screen of your FireStick device and click the option Find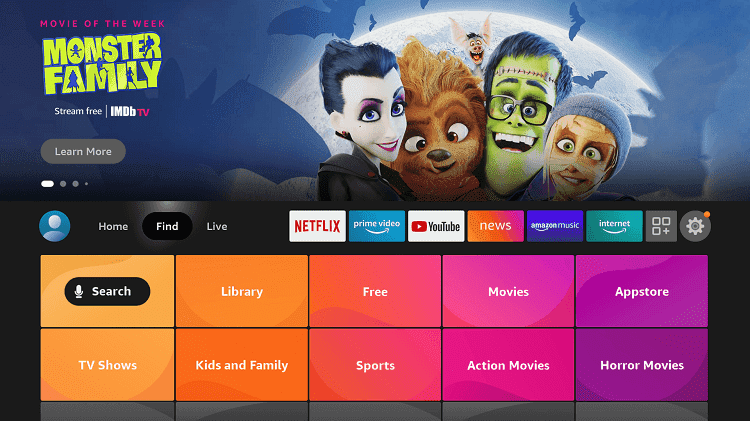 Step 11: Click the Search option from the menu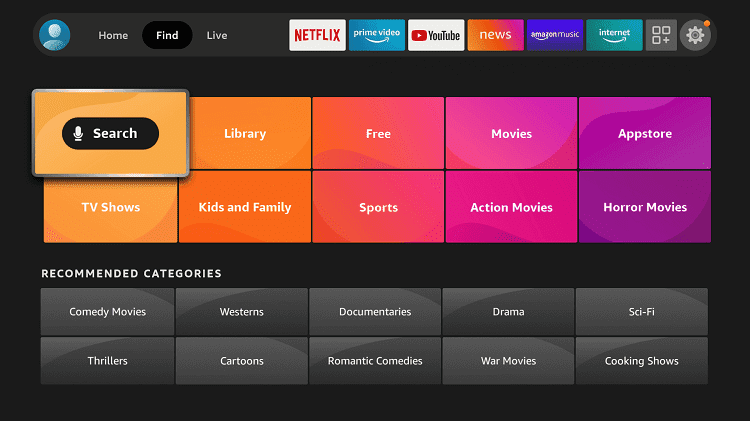 Step 12: Type Downloader in the search bar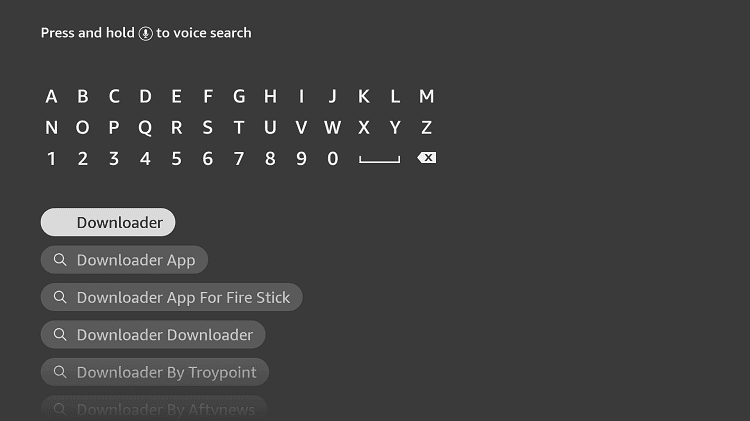 Step 13: Click the Downloader icon from the Apps & Games section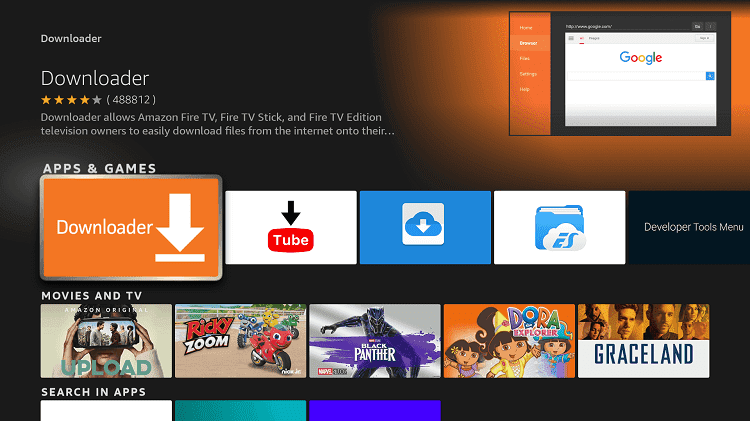 Step 14: Click the Download or Get option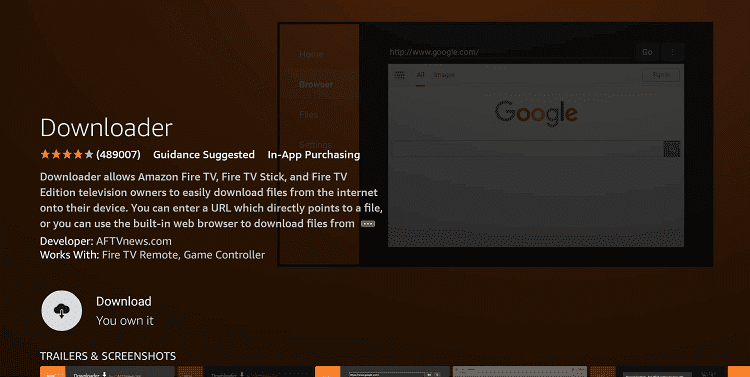 Step 15: Wait for the app to be installed on your device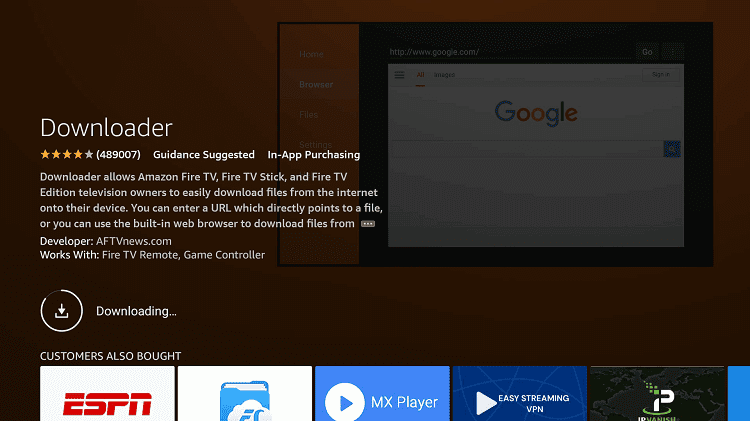 Step 16: Click Open once the app is installed successfully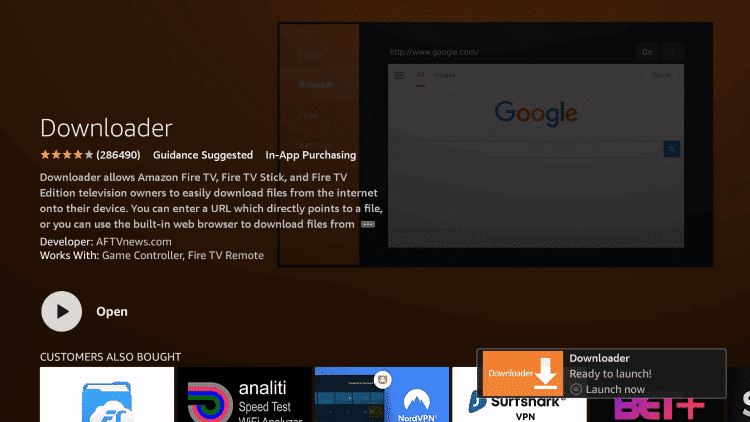 Step 17: Click OK if any such prompt appears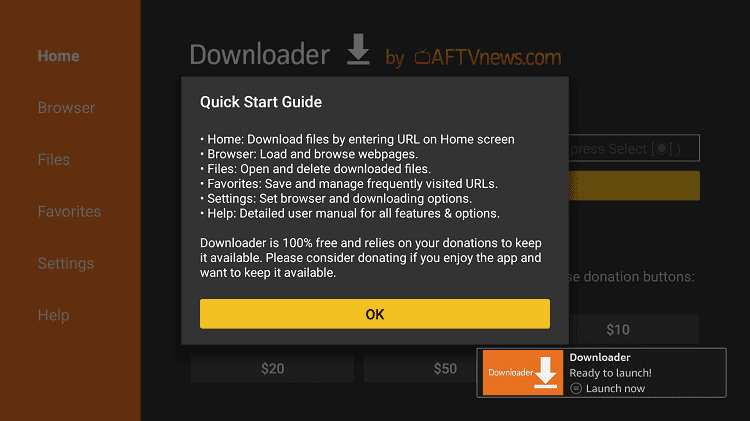 Step 18: Click Allow to give Downloader access to your photos, media, and files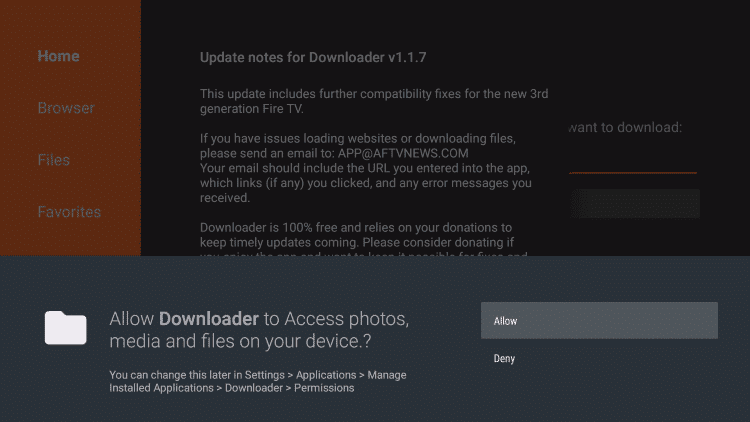 Step 19: Click the URL bar on the home screen of the Downloader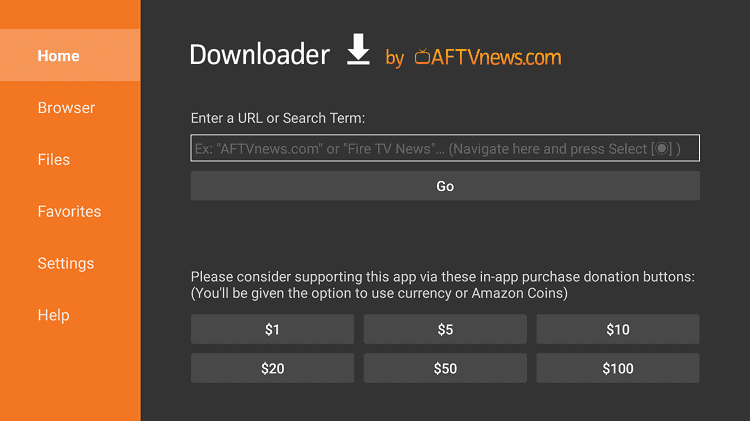 Step 20: Type the URL bit.ly/tunnelbear98 and click Go.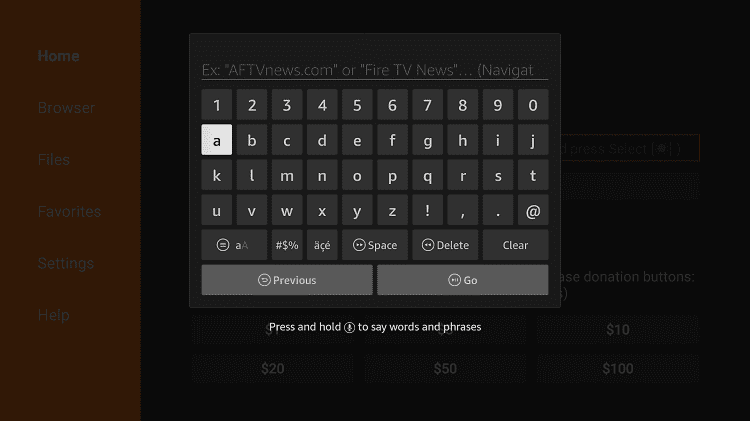 Step 21: Scroll down and click Download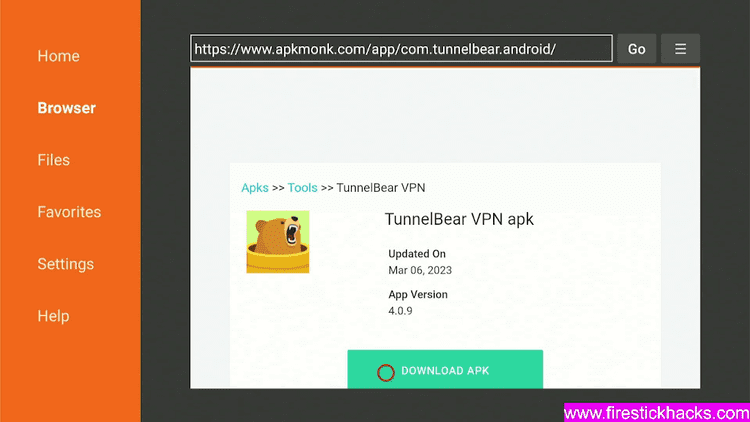 Step 22: Apk file will download now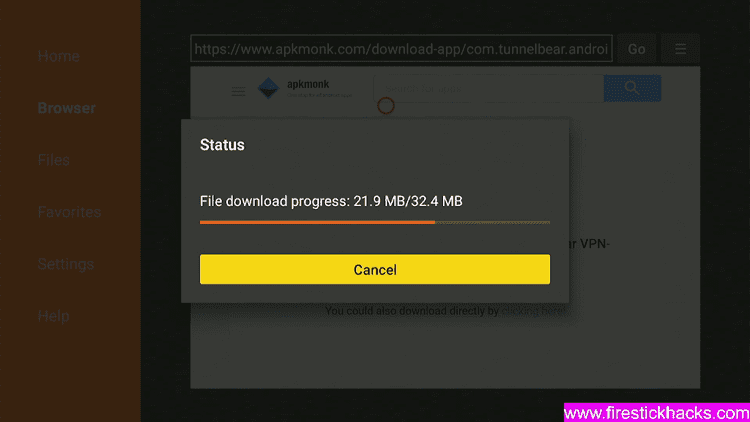 Step 23: Click Install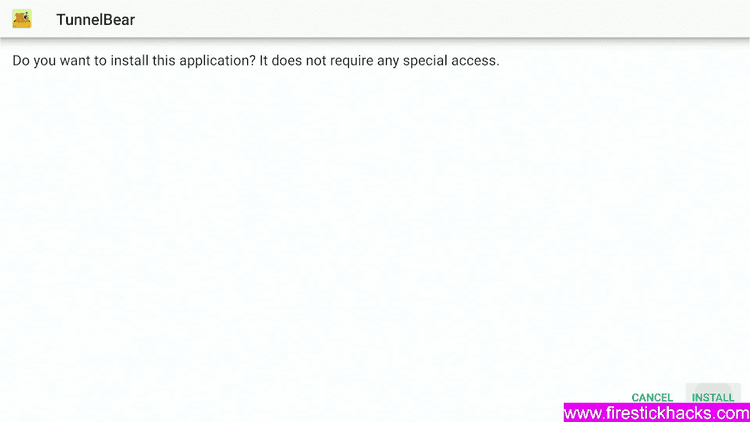 Step 24: The VPN will now install, so wait for a while.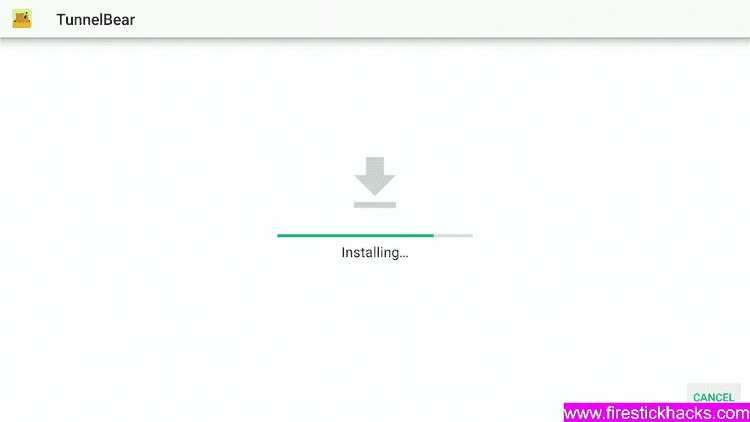 Step 25: After the installation completes click Done or Open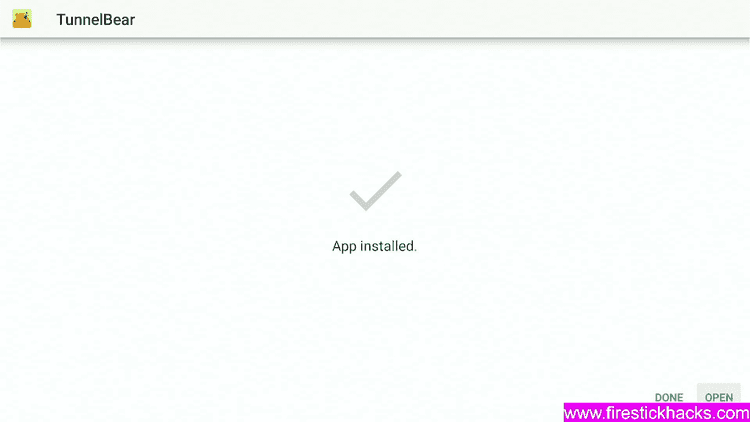 Install TunnelBear VPN on Firestick using Amazon App Store
TunnelBear VPN app is available on Amazon App Store or download, you can easily install and Set up TunnelBear VPN from it.
Follow the steps below:
Step 1: Once you have subscribed to TunnelBear VPN, open FireStick Home
Step 2: Click on the Find tab and then click on the Search icon
Step 3: Type TunnelBear VPN and click on the first result that appears
Step 4: Select the TunnelBear VPN app from the list
Step 5: Click Download
Step 6: Wait for the download to complete
Step 7: Click Open
How to Set Up TunnelBear VPN on Firestick
After installation completes, now it's time to use the TunnelBear VPN service and get your connection secure completely. Follow the steps below:
1. Launch the TunnelBear VPN app on Firestick.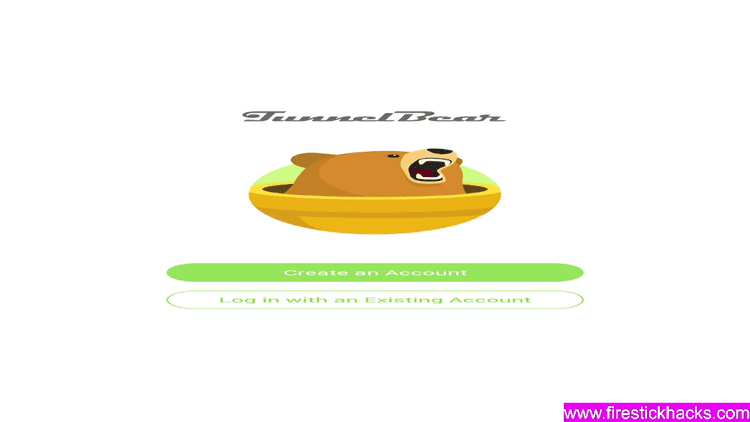 2. Sign in with your credentials.
3. If you see such an error, just Turn On this button.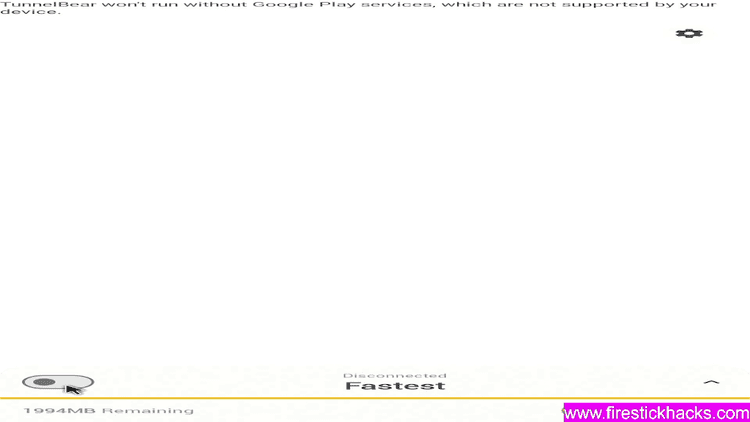 4. Click Continue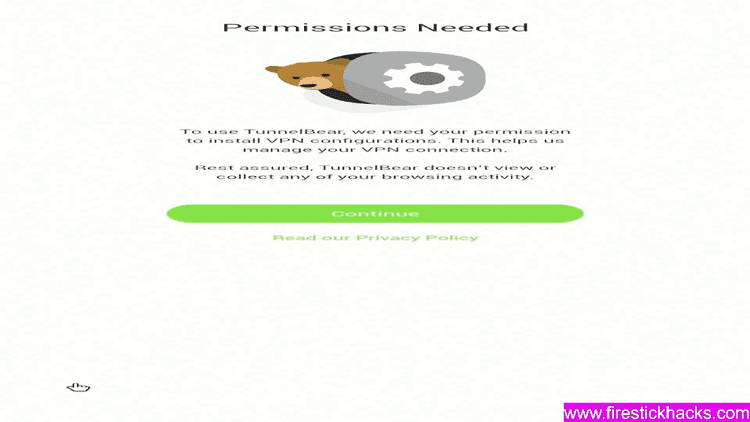 5. If a popup appears, Click OK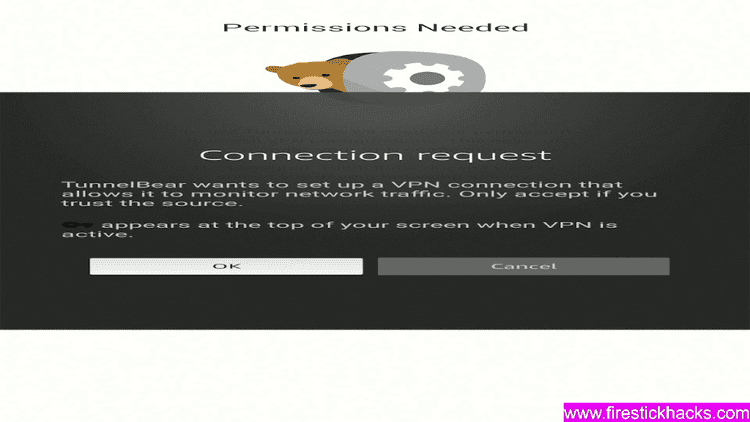 6. Click the Turn TunnelBear On button.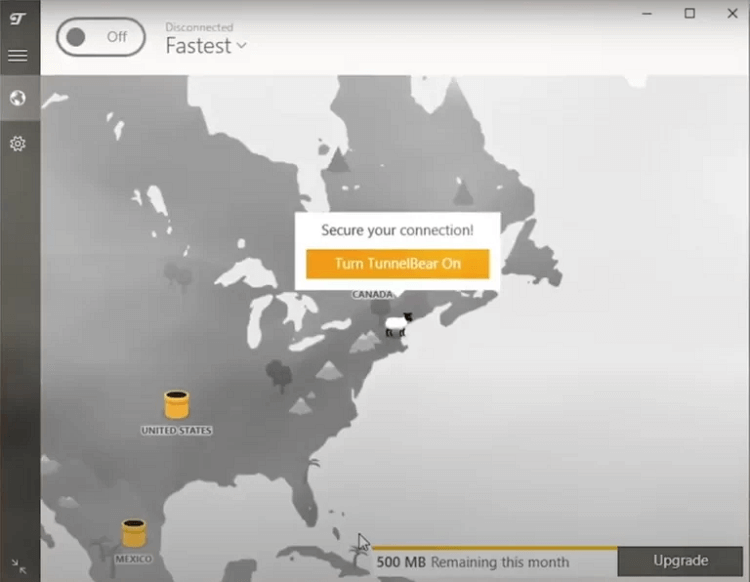 7. That's it. you will be connected to a server location. Now, you can stream or browse content anonymously.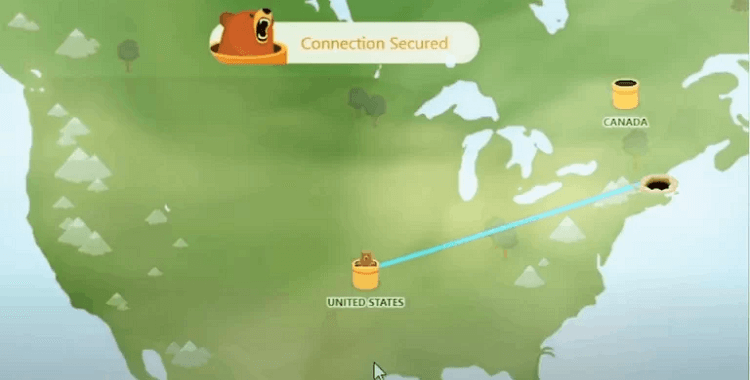 TunnelBear VPN Features
TunnelBear VPN is one of the most affordable VPN services that you can use and it has some amazing features that are very useful at such a low price. Take a look at these features below:
Vigilant Bear (Kill-Switch)
It is the most useful feature of any VPN that is commonly known by the name "Kill Switch". In TunnelBear VPN it is known as Vigilant Bear.
when your connection to the VPN server is lost, the VPN will turn off your internet connection to your device until the connection is restored. It prevents the leak of your data and secures your connection from legal issues.
Unlimited Connection Devices
This is the great feature that with one connection you can use the same VPN to unlimited devices including your Fire TV, Android TV, laptop, Android phone, iPhone, computer, and tablet.
GhostBear
This feature is used where VPN services are failed. It means some websites do not allow a VPN connection but the GhostBear feature will camouflage that VPN connection that the website couldn't detect and let you access it.
Ironclad Encryption
TunnelBear VPN employs AES 256-bit encryption and it is enabled by default, which means that all data sent to and from your computer is encrypted.
Number of servers
The company, based in Toronto, operates 3000+ VPN servers in 48 countries worldwide. As a result, South America, North America, Australia, Asia, and Europe are covered.
Closest Tunnel
If you're not sure about which server you should connect to use a faster and safer connection then this feature helps you with it.
It selects the fastest and safest server for you with just one click. We discovered that the connection was to the closest and, in many cases, the fastest server during our testing.
No Logging
TunnelBear has a strict no-logging policy, despite Canada's membership in the five eyes. Even the company will not provide user information if a court order is issued. As a result, your identity and user activity are safe and secure.
TunnelBear VPN Rating on Amazon Store
TunnelBear VPN Amazon's rating is great even though it has just stepped foot in the industry. It earns 3.6/5 Stars.
Alternatives of TunnelBear VPN
You can find some of the best free VPNs for FireStick that are similar to TunnelBear. You can also see the list of other best VPNs below:
FAQs – TunnelBear VPN
Can I use TunnelBear on Amazon Fire Stick?
Yes, you can use TunnelBear on Amazon Firestick by the above-mentioned method which is the APK method.
Is there a free VPN for Amazon Fire Stick?
Free VPNs are not surely secure and are not recommended with Fire Stick. However, there is a free version of TunnelBear VPN that is completely secure and legal to use on Firestick.
What is the cheapest VPN for Fire Stick?
TunnelBear is one of the cheapest VPN options for Fire Stick. It is reliable, fast, and secure, and has more than 3000 servers in 48 countries across the globe that gets around geo-restrictions easily.
Is TunnelBear available on the Amazon App Store?
No, unfortunately, The TunnelBear app is not available on the Amazon App Store, you have to sideload it with a downloader App.
Takeaway Words
TunnelBear is one of the finest and most cost-efficient VPNs in the market that works perfectly fine with Fire TV stick devices.
You can install TunnelBear VPN on FireStick with two methods i.e. Downloader method and through the Amazon app store.
It has many amazing features that are useful while surfing on the internet or streaming anything, but most importantly, it has a free version that is legal and reliable to use.