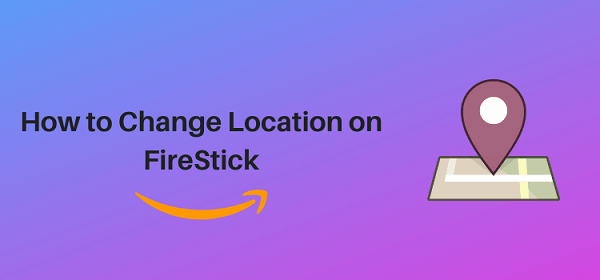 This step-by-step guide will show you how you can change your country and location on FireStick, Fire TV, and FireStick 4K.
You often need to change location on Amazon FireStick to access apps or certain content that are blocked in your country region.
Changing your FireStick location can be done in two possible ways. The first method is by changing the location within FireStick settings, while the second method involves using a VPN within FireStick.
We recommend using the second method when it comes to accessing regionally restricted content or watching free content while protecting your IP address.
Surfshark VPN is our top choice as it has servers in 63 locations and helps you keep your online identity completely private and anonymous.
How to Change Country on Amazon
Before moving towards how to change country on FireStick, it is important to check how to change your country and location on your Amazon account.
For this purpose, follow these steps.
Step 1: Open the Amazon website and hover the mouse on the country flag icon of your region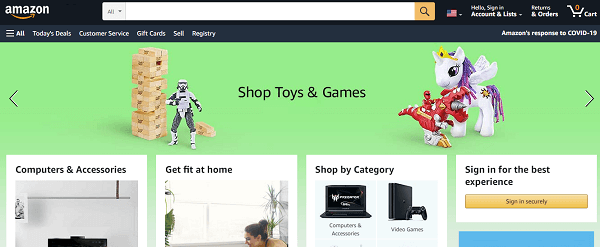 Step 2: Select Change Country/Region list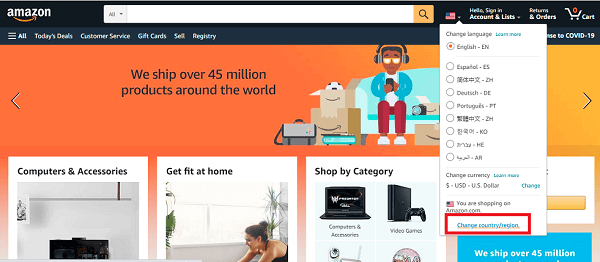 Step 3: Choose a country of your preference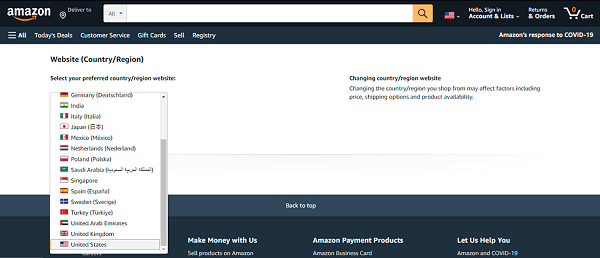 Step 4: Now select 'Go to Website'

Step 5: When you refresh the page you will see that your country region has been changed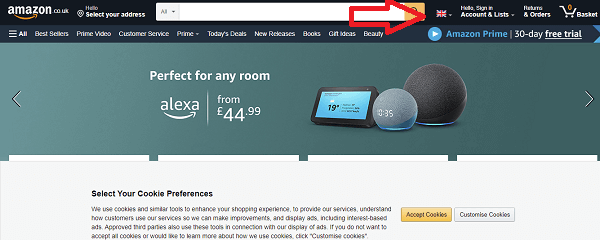 How to Change Country on FireStick
This is a simple yet effective method but it won't work every time when you need to access certain content that are geo-restricted. For a complete location change, follow the second method.
Here are the steps you need to follow:
Method 1: Change Location within FireStick
As I said above, this method is only going to work for the registered areas of FireStick. This is basically to have the local weather updates from Alexa.
Follow these steps to change location on FireStick.
Step 1: On your FireStick Home screen, click on Settings
Step 2: Now click the Preferences option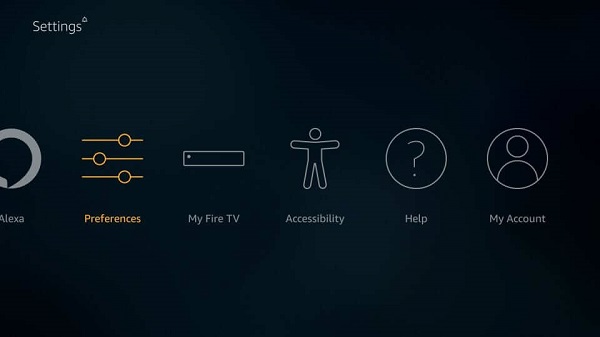 Step 3: Select and click Location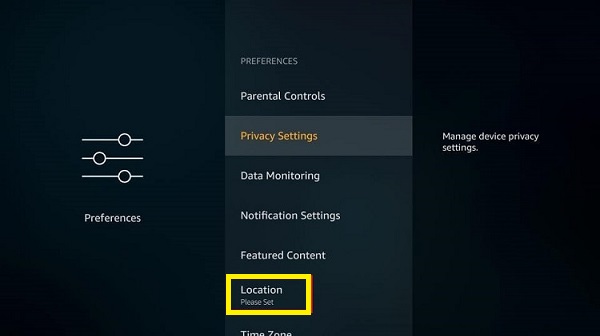 Step 4:  Enter your new postcode/zip code of the country you want to connect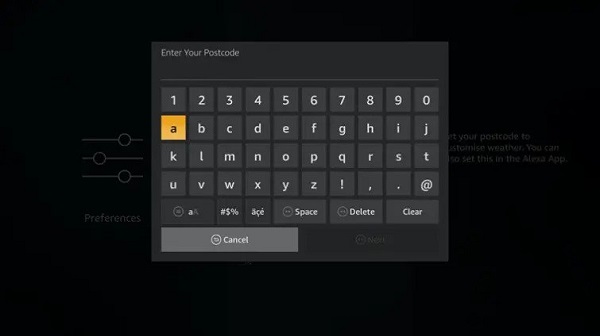 Your FireStick's location and the country are now changed!
Method 2: Change Location by Using a VPN
If you are in the geo-restricted regions of the world, most of the apps and their content won't work. You have to install a VPN as it the safest and easiest method to change location on your Amazon FireStick device.
There are so many VPN connections available in the market but we recommend using Surfshark. You can either install and use Surfshark VPN on FireStick, or follow the guide below:
Step 1: Launch your FireStick and click on the Search icon at the top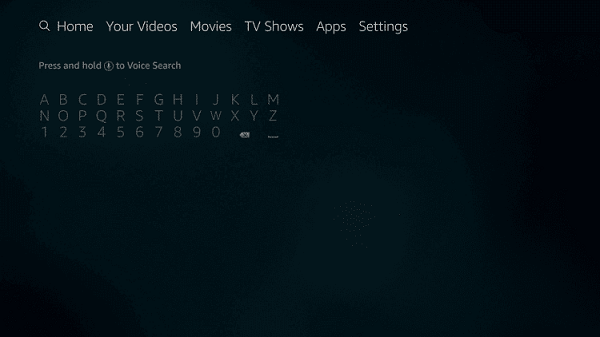 Step 2: Type Surfshark in the search bar and click on it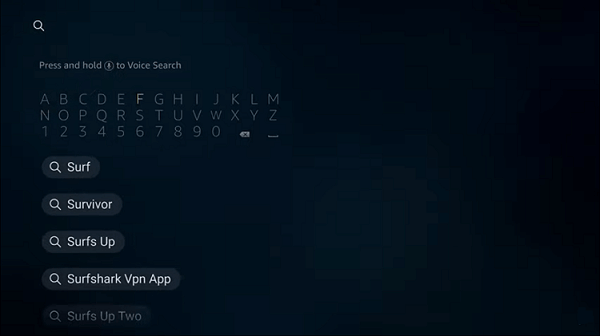 Step 3: Select the Surfshark app from the list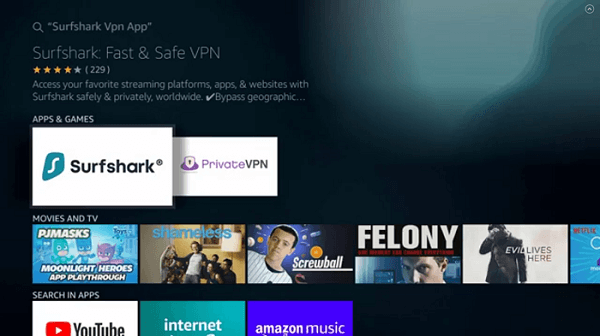 Step 4: Hit the Download or Get button to install Surfshark on your FireStick device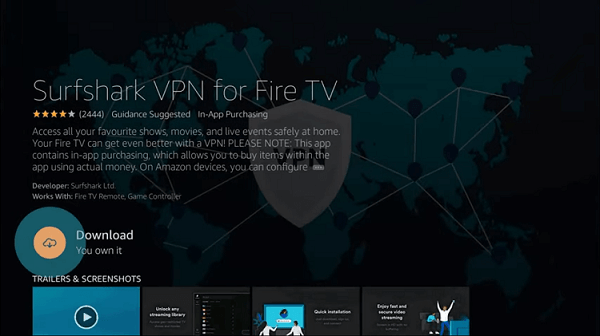 Step 5: Click Open after the downloading process is completed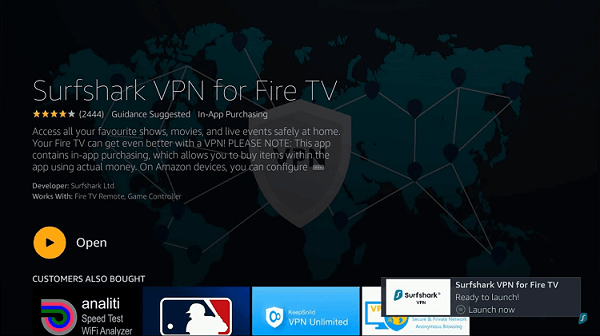 Step 6: Enter your Email and Password to log in to your Surfshark account if you already have one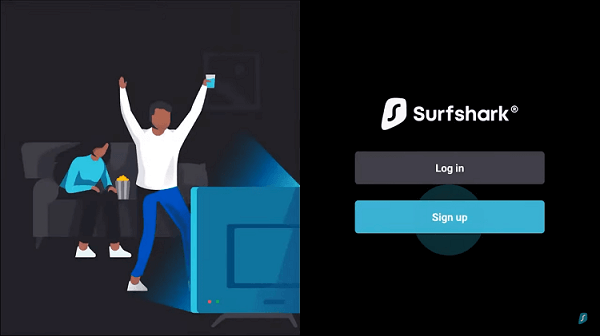 Step 7: Search for the US or any other country server and connect to that server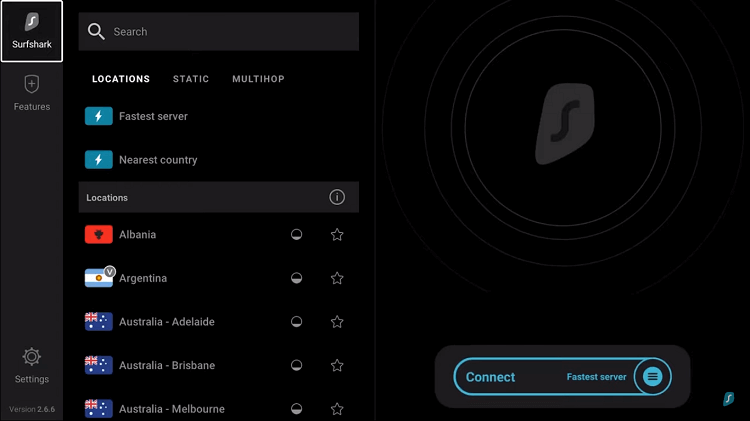 Step 8: You can change your location and country through a VPN and get a new IP address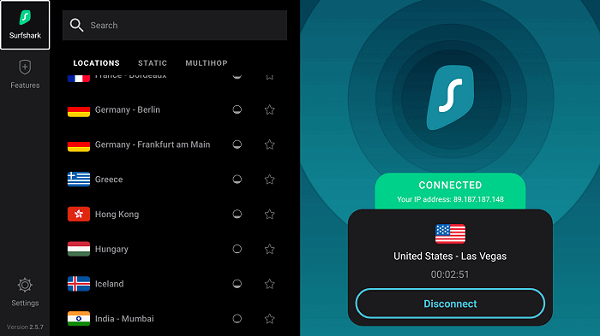 That's it! You have successfully changed your location or country on the Amazon FireStick using a Surfshark VPN connection in just a few simple steps.
Frequently Asked Questions
How to turn off location on FireStick?
You cannot simply turn off your location on FireStick. The device has to keep a track of your location. If you want to protect your privacy and anonymity, the best way is to install and use a VPN connection such as Surfshark. VPN makes sure your identity is safe and your actual location is not visible.
Which is the best VPN for FireStick?
There are so many VPNs available in the market you can use for your Amazon FireStick device and Surfshark is one of them. It protects your online presence and streaming very well and you can get it at an economical price without causing a hole in your pocket. That's why we recommend it.
How to use Amazon FireStick in a different country?
FireStick fully functions in just a few countries of the world. So if you want it to use in one of those countries, simply change the location from the FireStick settings menu. But if you want to use it in the geo-restricted regions, you have to use a VPN connection to access FireStick content.
Conclusion
FireStick is only available in a few regions of the world such as the US, UK, Canada and you can't access it in the geo-restricted regions other than these countries.
You have to change your location. Two methods of changing your country are discussed in detail in this article. You can follow the step-by-step guide to change your location or country on the Amazon FireStick device.