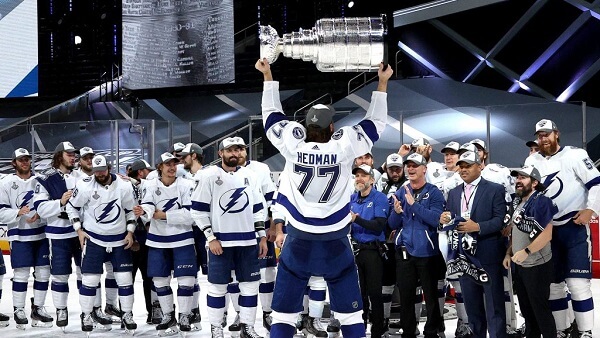 This is a step-by-step guide on how to watch NHL Live on FireStick, Fire TV, FireStick 4K, and Fire TV Cube.
National Hockey League or NHL must be on your watch if you are a sports freak. Hockey fans from around the world keep an eye on the schedule and matches of NHL but this year; everything is different due to the Coronavirus pandemic.
2020-21 session was postponed while 2021-22 session will be held with all SOPs. However, it is better to stay home and stream all the live matches from home.
I am discussing two methods to watch NHL on FireStick. One is a free method using Silk Browser whereas the other method is a premium method using a subscription-based app.
Before you move further, read this…
Since the free method does not hold a proper licensing for the channels they deliver. Always use a VPN with these Live TV websites and service. We recommend using Surfshark.
Method 1: Free Method to Watch NHL on FireStick
The first method to watch NHL on FireStick is a free method using Amazon Silk Browser. This method can also be used on other devices using a web browser.
Don't forget to install and use Surfshark VPN on FireStick before you use the free method for a secure and protected connection.
Now follow these steps to install Silk Browser on FireStick:
Step 1: Click the Search icon from the home screen of your FireStick device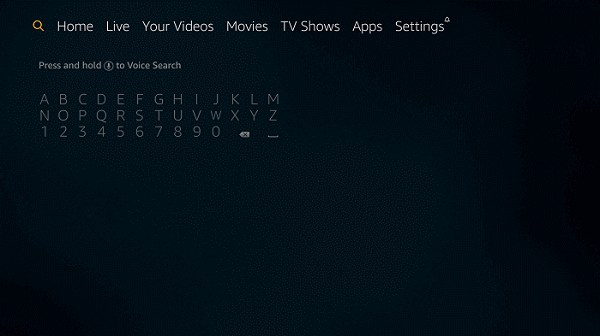 Step 2: Write Silk Browser in the search bar and click the relevant search results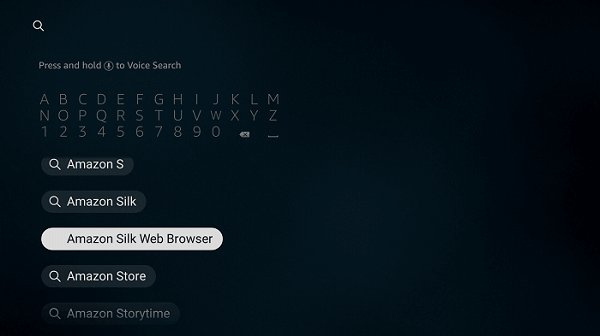 Step 3: Select the Silk Browser or Internet icon from the appeared results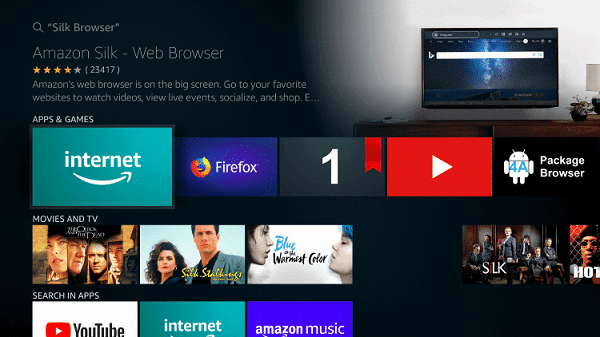 Step 4: Click the Get or Download option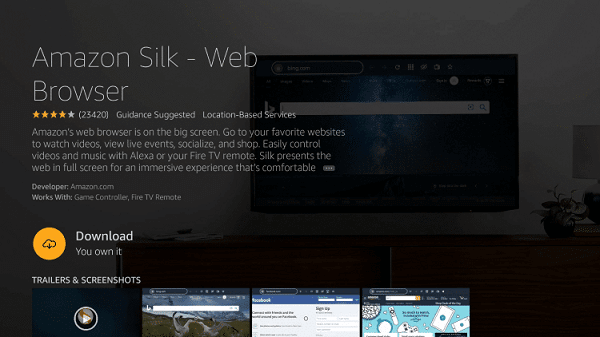 Step 5: Click Open once the app is successfully downloaded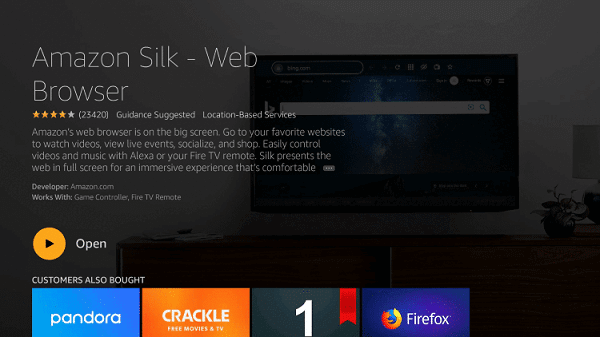 Step 6: Click the URL bar from the top of the main screen of Silk Browser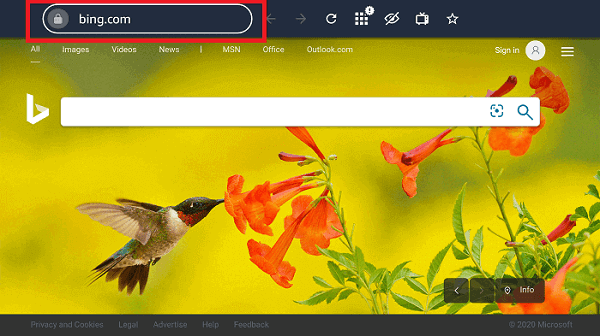 Step 7: Enter the URL crackstream.me OR sportsurge.net in the URL bar and click Go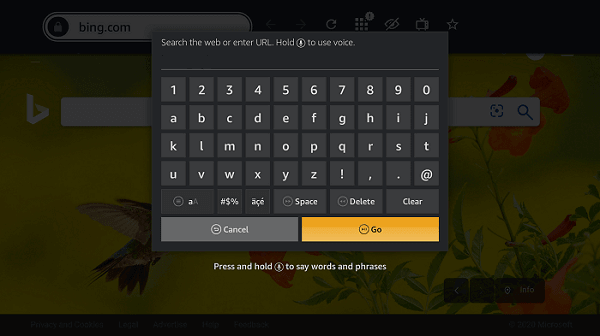 Step 8: Select NHL from the list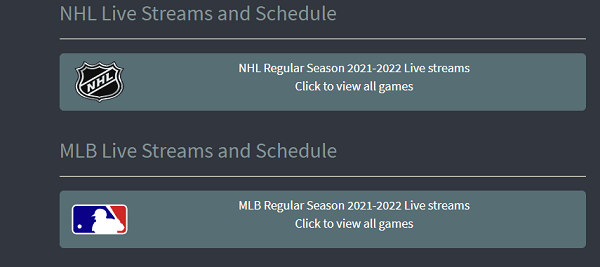 Step 9: Choose the match and start streaming!

Method 2: Premium Method to Watch NHL on FireStick
Now coming to the premium method to watch NHL on FireStick, there are various subscription-based apps such as Fubo TV, YouTube TV, or Sling TV to watch all the NHL matches live.
You have to buy a subscription to use these apps. I am using YouTube TV so it is necessary to use a VPN as it is geo-restricted and works in the US only. You have to install and use a VPN like Surfshark to access it anywhere else in the world.
Follow these steps to install YouTube TV on FireStick:
Step 1: Open your FireStick device and click the Search icon from the top left corner of the home screen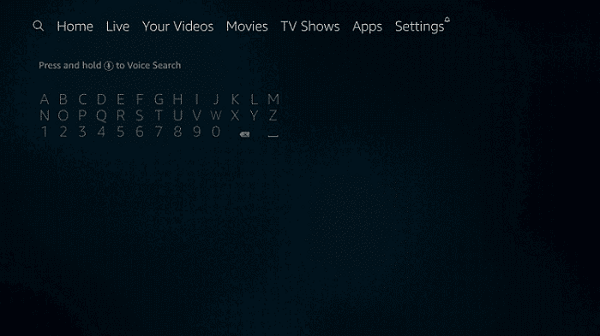 Step 2: Type YouTube TV in the search bar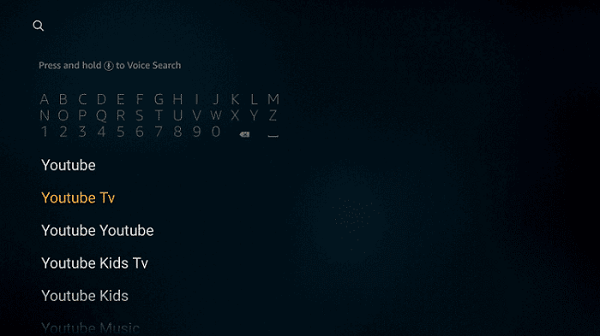 Step 3: Click the YouTube TV icon from the appeared search results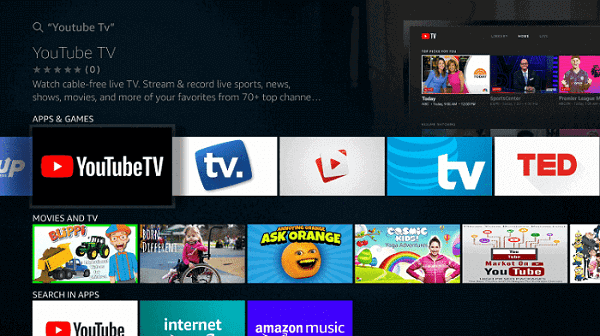 Step 4: Click the Download or Get option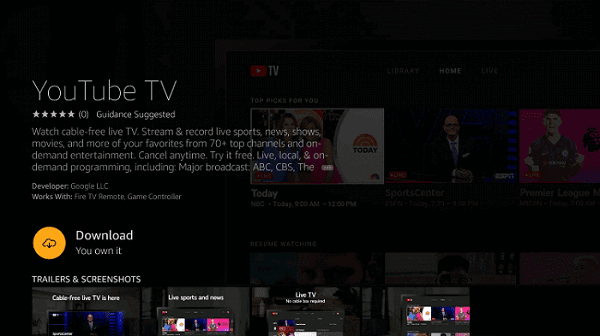 Step 5: Wait for a while for the app to be downloaded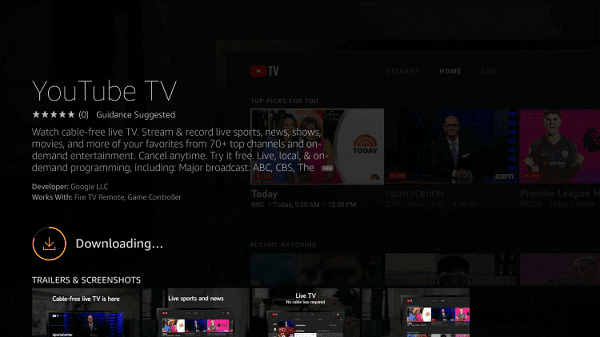 Step 6: Once the app is downloaded successfully, click Open
Step 7: Select a sports channel and stream NHL on FireStick using YouTube TV. You can avail of 14 days free trial by clicking the Try it for free option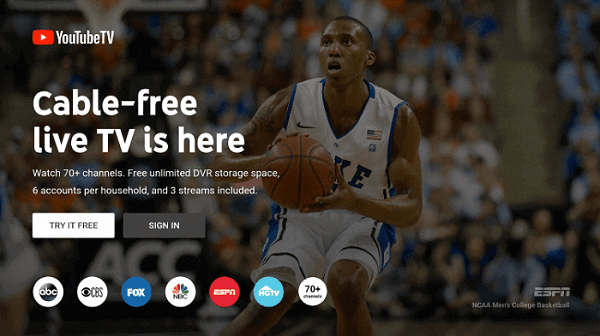 Other Methods to Watch NHL on FireStick
Apart from these two methods, NHL can be streamed with some other methods on FireStick devices. These apps allow you to catch all the NHL matches live without missing a single one.
Let's have a brief overview of these options.
Hulu Live TV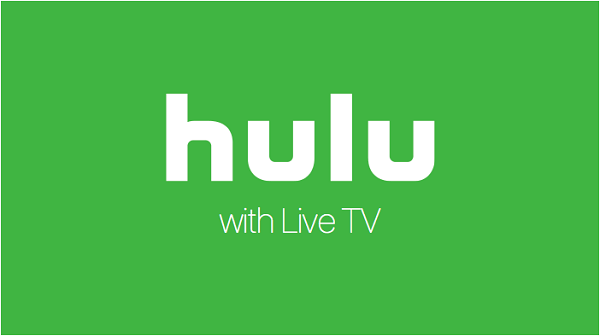 Offering 65+ channels of different categories, Hulu TV is a practical option to stream all your favorite sports including hockey. There are several sports channels available on Hulu TV.
Some of the popular channels of Hulu TV include NBA, EPL, ESPN, CNN, and many others. Besides that, you can enjoy loads of on-demand content with Hulu TV services.
The service is available at economical rates and you can also avail of a free one-week trial before purchasing the subscription. Hulu TV app can be easily downloaded from Amazon App Store.
Sling TV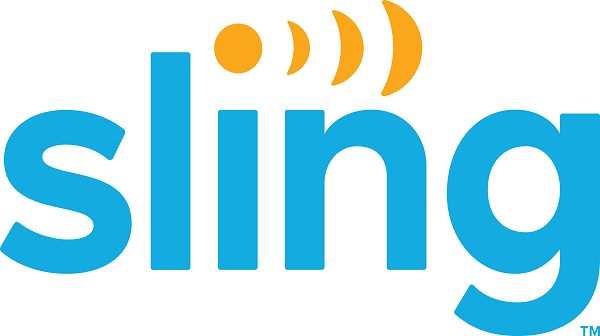 Another option to watch NHL on FireStick is Sling TV. It offers over 30 channels at very reasonable monthly rates. Two subscription packages are being offered by Sling TV at different rates.
The Sling TV app is compatible with various devices including FireStick and works smoothly on it. You will get all the popular channels on Sling TV including FOX Sports, NBC, ESPN, BBC America, and several others.
Sadly, Sling TV is geo-restricted and only available in the US. You have to use a VPN to bypass the geo-restrictions and stream it anywhere else in the world. We recommend using Surfshark VPN.
NHL.TV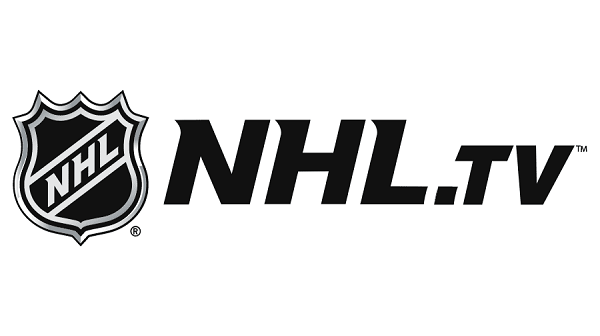 NHL is a newly launched app for all the hockey fans out there. It is specially designed for FireStick and all its versions. There are two subscription plans, monthly and yearly.
You can stream all the hockey matches in high quality and schedule them to watch later. There is a free game in a week for you to get started but after that, you have to buy a subscription.
All the matches, schedules, notifications. Alerts, everything is updated on the app to keep you updated on what is going in the hockey world. All in all, it is a must-try app for hockey lovers.
FAQs – NHL
Can I watch NHL for free?
Yes, you can watch NHL without spending anything using the Amazon Silk Browser. Install the browser on your device and enter the address of a streaming site. You will be able to stream NHL for free.
 Is NHL.TV available on Amazon Store?
The official NHL.TV app is available on Amazon Store. You can download it from there to be updated about all the matches, events, schedules, etc of hockey or NHL.
Other Live Sports to Watch on FireStick
Here's a list of sporting events that you can watch on FireStick for free but with the help of a VPN:
Conclusion
National Hockey League (NHL) is a perfect way to be in touch with hockey sport. You can watch all these matches live on your FireStick.
I have demonstrated a free and a premium method to watch NHL on FireStick. free method is by using Silk Browser while the premium method is using YouTube TV. You can use any subscription-based app in the premium method.
Moreover, a few other methods are also discussed in this guide to watch NHL such as Sling tv, Hulu TV, or NHL.TV. All these methods are easy to use and work great on FireStick.
Always use a VPN to mask your IP and stay anonymous. VPN also helps you to unblock the geo-restrictions and use the particular apps anywhere in the world.