This is a step-by-step guide on how to watch Vidgo on FireStick, Fire TV, and FireStick 4K.
Vidgo is an online streaming platform that offers a range of live-streaming channels. These channels offer a variety of content such as sports, documentaries, kids' television, news, and much more that keeps the user inquisitive.
It is a subscription-based service, users are required to pay the subscription charges before streaming. Excitingly, it offers a 7-day free trial for you to decide whether the content on Vidgo is a good fit for you.
Moreover, Vidgo allows subscribers to have three simultaneous devices. In other words, one account at the same time can be used to stream content on up to three other devices.
However, it does not support recording content due to illegal sharing and privacy risks. Lastly, Vidgo also offers users to stream content in Spanish thus showing variation.
3 Ways to Watch Vidgo on FireStick
To stream Vidgo on Firestick we have provided 3 methods that you can use. These are:
Since the service is only available in the US, so it is strictly advised to use a VPN on your Firestick for safe and secure streaming.
Our Recommended VPN – ExpressVPN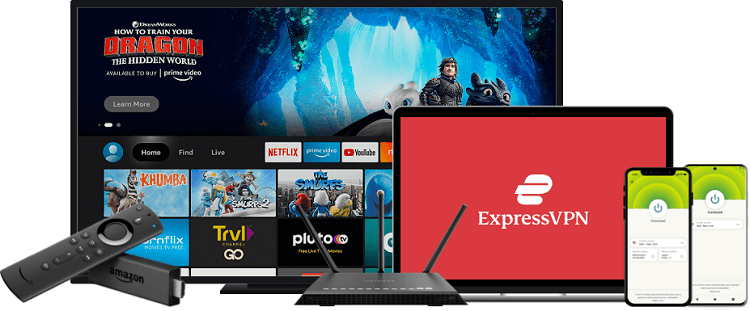 ExpressVPN is our top choice when it comes to watching Live channels with vidgo as it completely hides your IP address and keeps your online identity private while streaming outside the US.
Get ExpressVPN today and enjoy 3 extra months free. It also offers a 30-day money-back guarantee policy that allows you to access all features risk-free for 30 days.
Try ExpressVPN (Black Friday Deal)
How to Subscribe to Vidgo on Firestick
As discussed above, Vidgo offers a 7-day free trial to new users, thus providing users with the option to subscribe to Vidgo.
It should be noted that once the free trial period ends, you will be automatically charged. Thus if you are not interested in Vidgo you will have to cancel your trial before it ends.
Vidgo offers different monthly subscription plans that you can choose according to your budget.
Follow the steps to subscribe to Vidgo:
1. Open vidgo.com on your PC or mobile device and click Packages or Plans.
2. Below each package, you'll see a FREE TRIAL button. Click on it for the plan you'd like to try.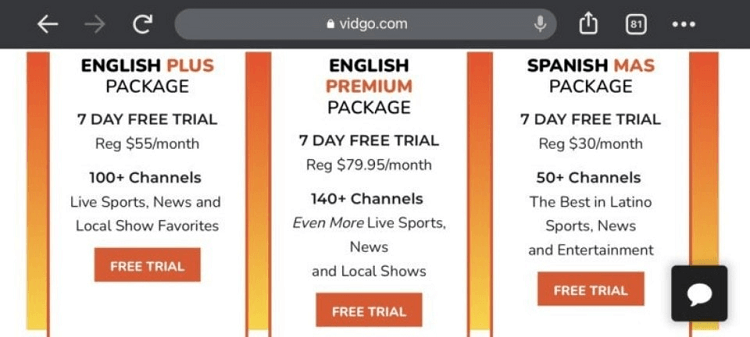 3. Fill in your payment details.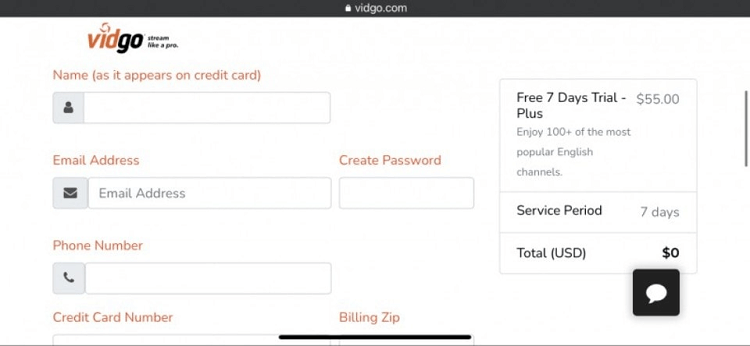 4. Agree to the terms and conditions and click on SUBMIT.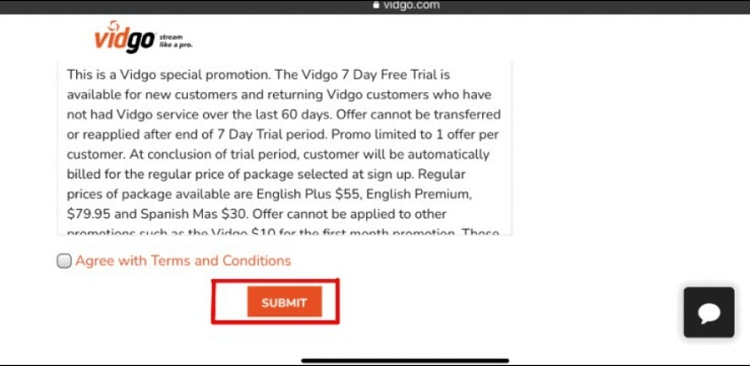 Once that goes through and your account is verified, you will be all set to use Vidgo.
Try ExpressVPN (Black Friday Deal)
Watch Vidgo on Firestick using Silk Browser
This method involves the use of the internet browser by which you can visit the Official Vidgo website. I am using Amazon Silk Browser but you can use any other that you want.
Before we begin, let's first install and use ExpressVPN on FireStick and connect US Server to access the Vidgo content outside the US.
Follow the steps below:
Step 1: Open Firestick Home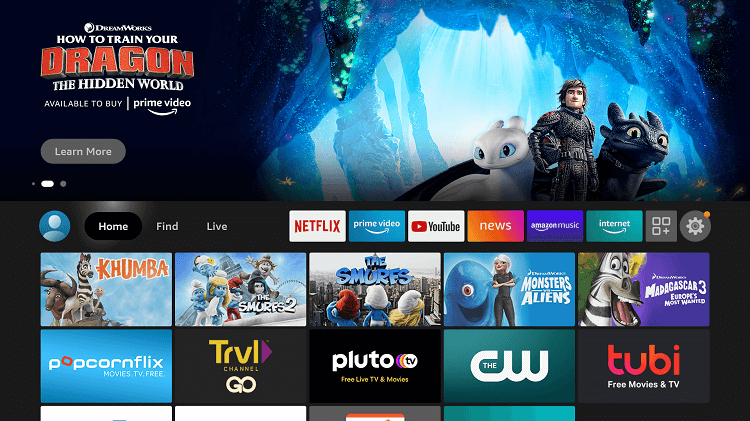 Step 2: Select the Find menu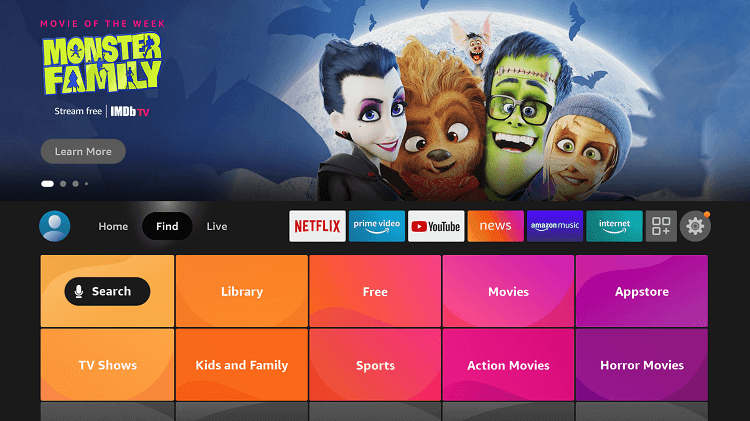 Step 3: Click on the Search option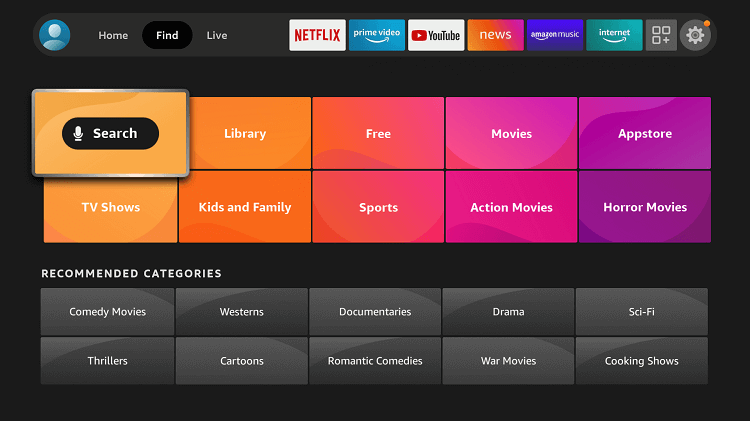 Step 4: Type "Internet Browser" and select it from the list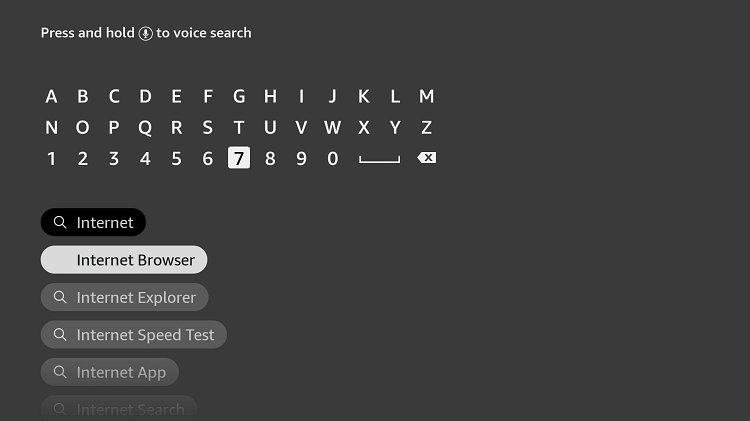 Step 5: Select the Internet icon when the below screen appears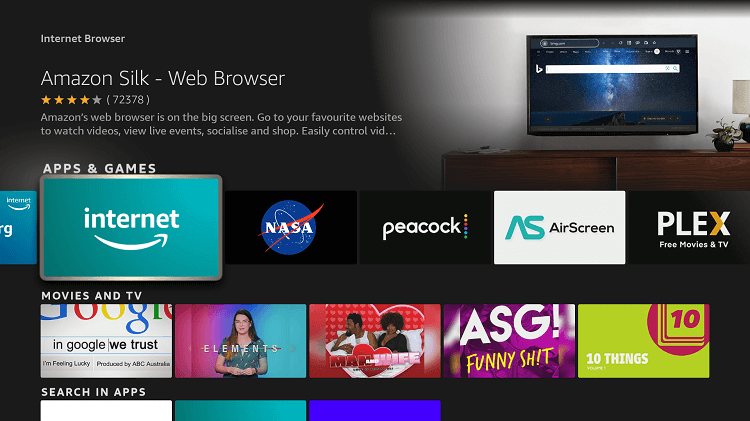 Step 6: Click on "Download" and wait for the app to install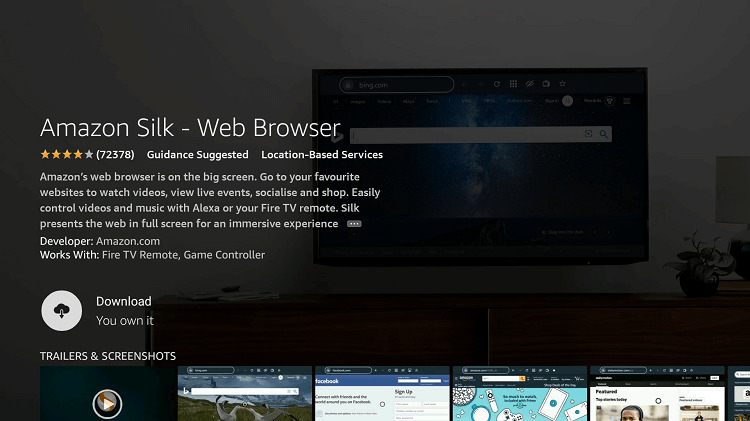 Step 7: Wait until the download is completed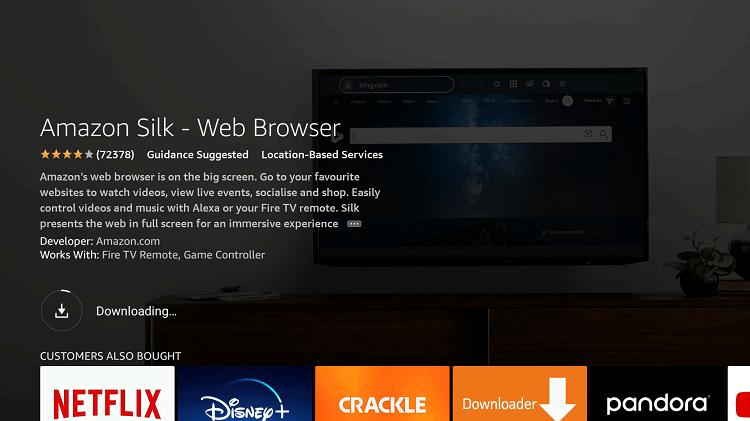 Step 8: If you're from outside the US, you need to install ExpressVPN and connect to the US server to bypass geo-restrictions.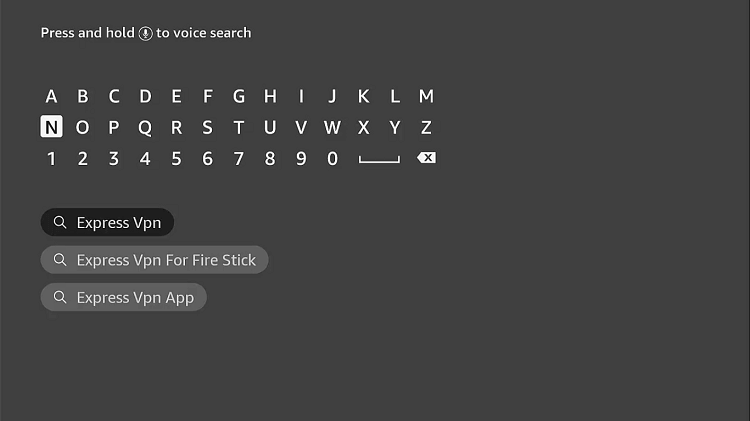 Step 9: Select ExpressVPN from the suggestions bellow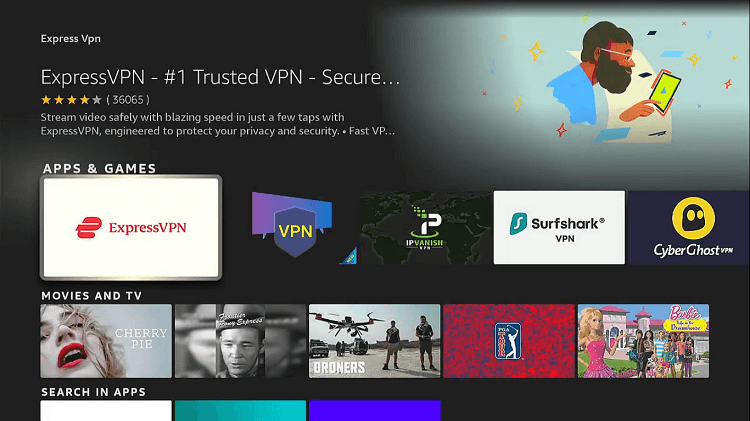 Step 10: Open Express VPN once installed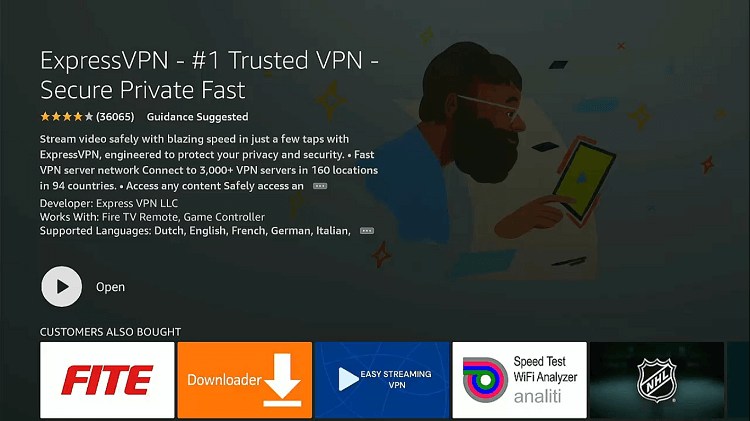 Step 11: You must connect the server to USA-New York to access Vidgo Channels as they are restricted to the USA only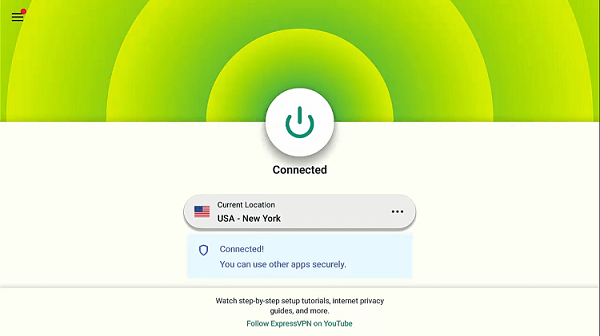 Step 12: Select Open to access the installed browser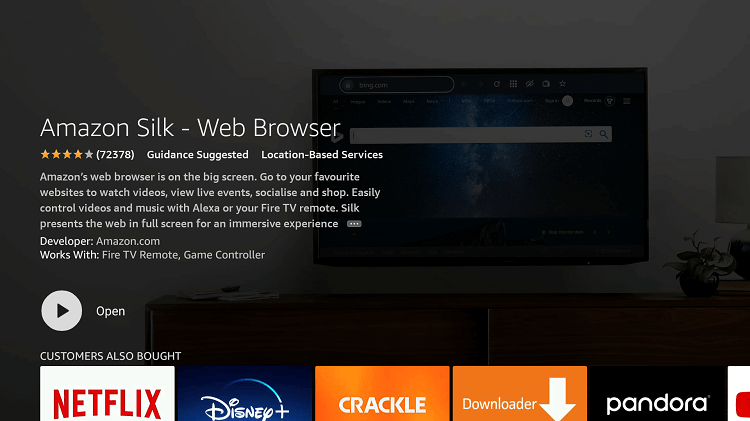 Step 13: Once the browser opens, click on Accept Terms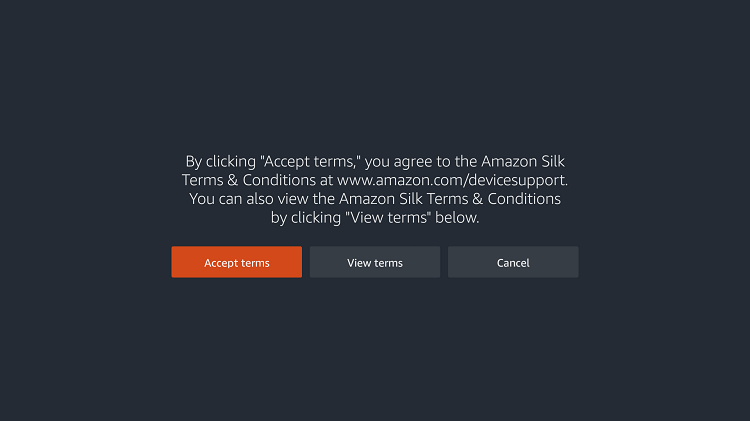 Step 14: By default, the Bing.com tab would be open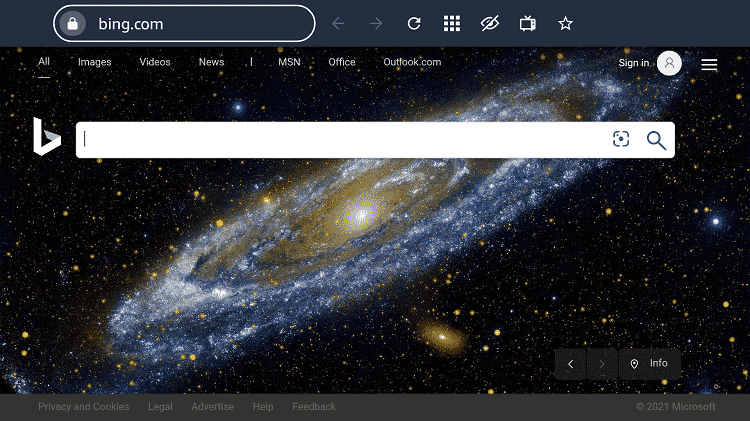 Step 15: Type in the URL section https://www.vidgo.com/ and click GO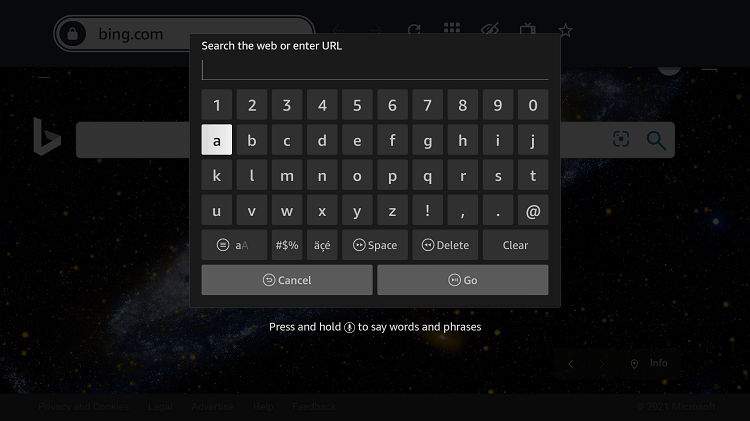 Step 16: This is the interface of the Vidgo Website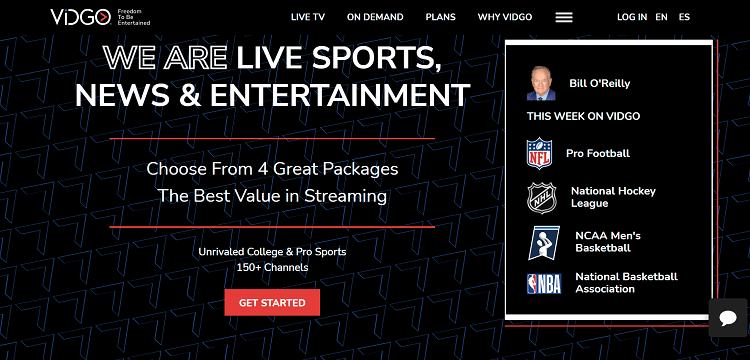 Step 17: Sign In with provided credentials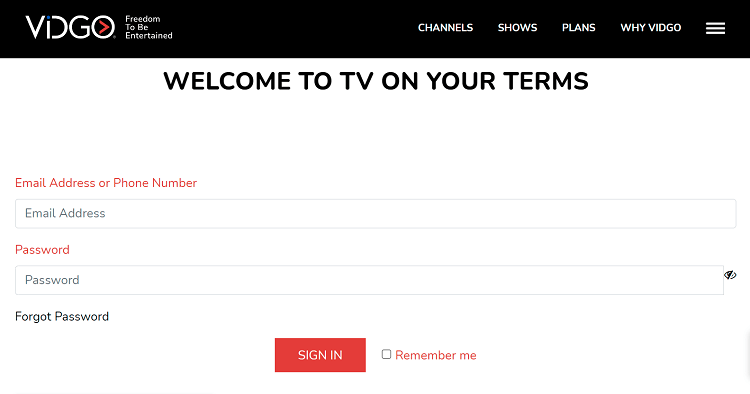 Step 18: Now stream anything you want with Vidgo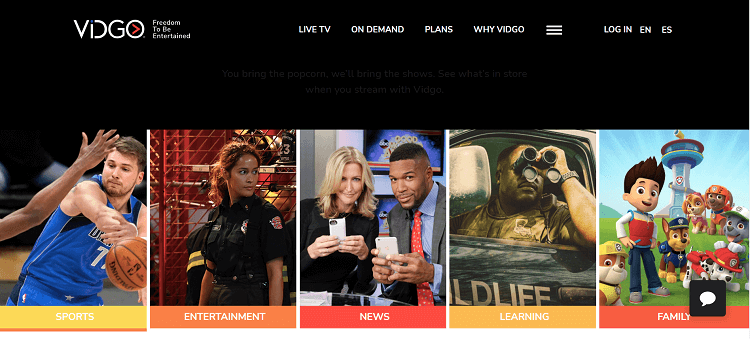 Try ExpressVPN (Black Friday Deal)
Install Vidgo App on Firestick using Apk Method
If you cannot find the Vidgo app on Amazon App Store then don't worry, you can easily sideload it with the Downloader App.
Before proceeding you need to keep in mind that Vidgo App is a US-based service, so use ExpressVPN and connect to the US Server to access the content.
Now follow the steps below:
Step 1: Open your FireStick Home Screen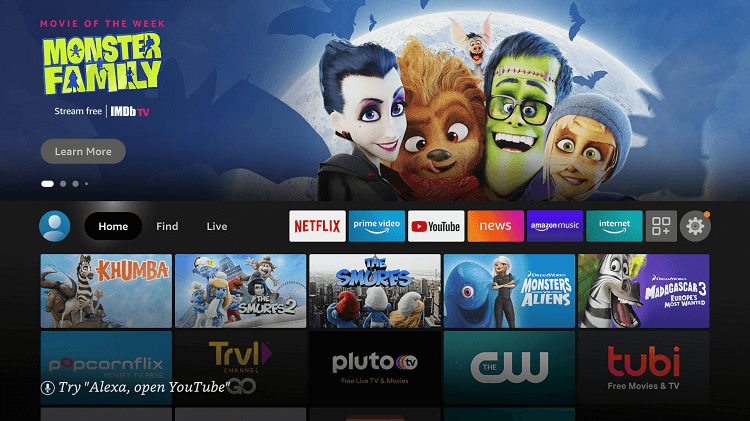 Step 2: Click the Settings icon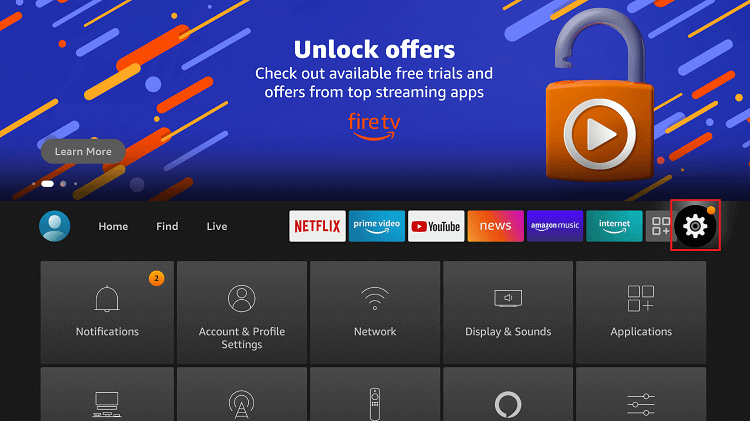 Step 3: Select the option My Fire TV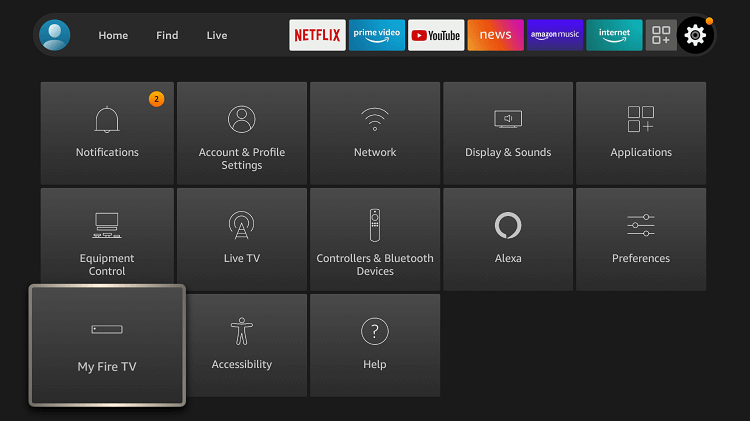 Step 4: If you don't find the Developer Option then Click About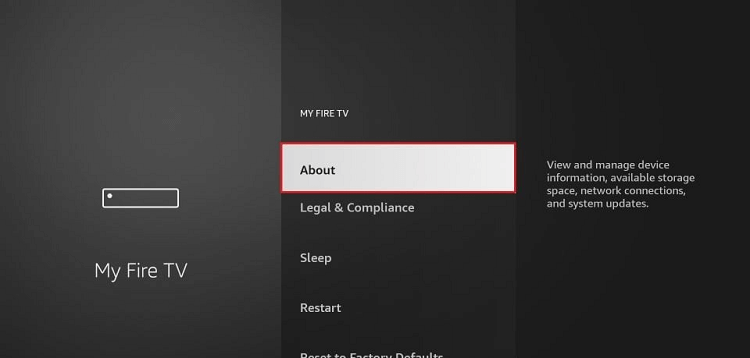 Step 5. Click on your Fire TV Stick quickly 7 times.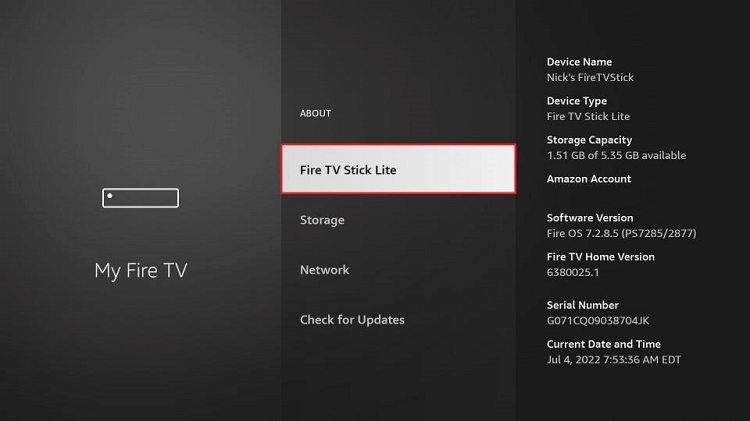 Step 6. A notification appears at the bottom saying No need, you are already a developer. That's it, you have enabled Developer Options.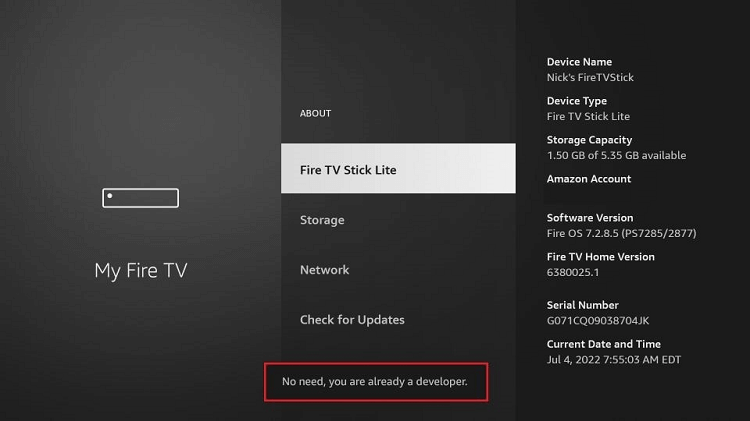 Step 7: Select the Developer Option given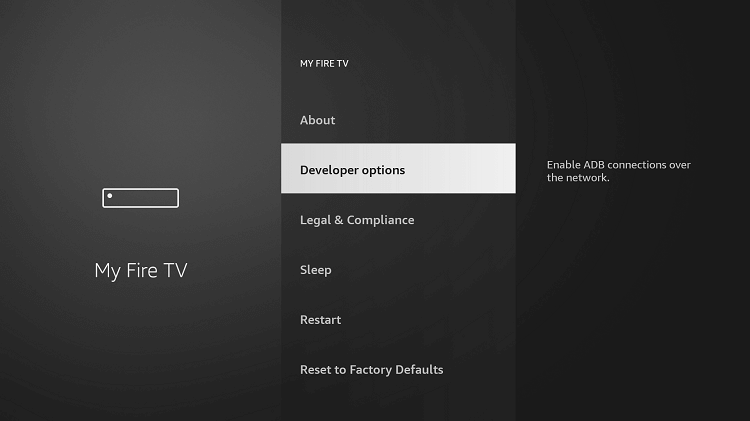 Step 8: Select Apps from Unknown Sources to enable it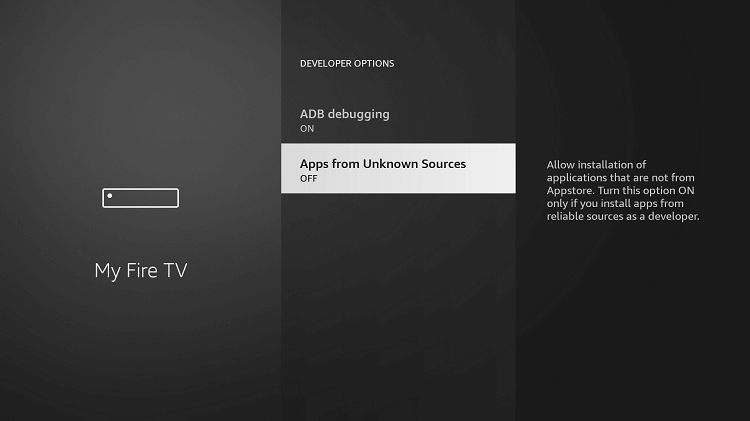 Step 9: Click the Turn On button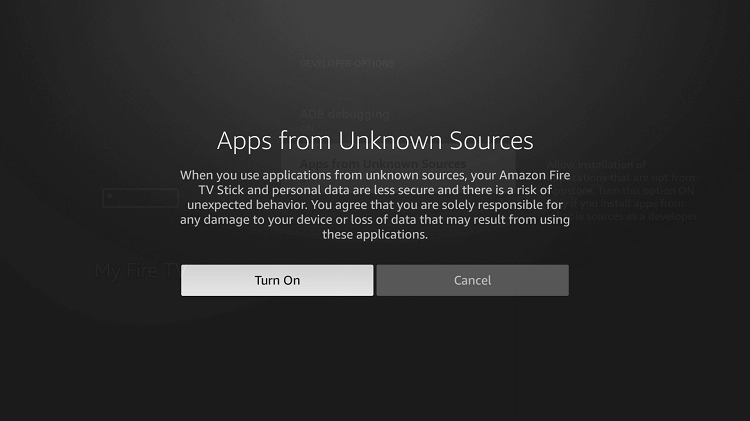 Step 10: Now navigate back to the home screen of your FireStick device and click the option Find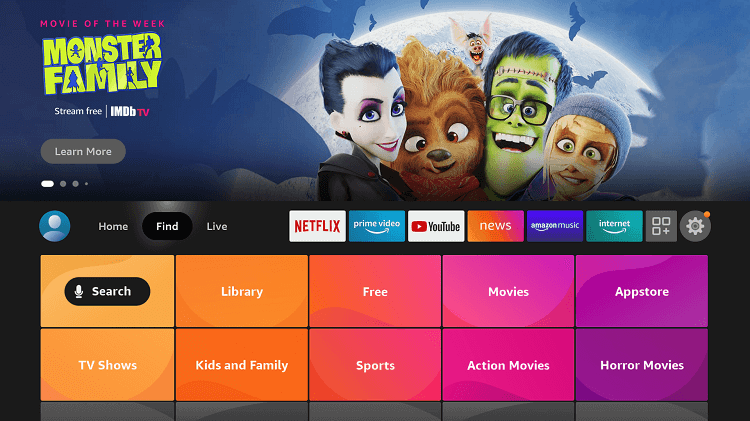 Step 11: Click the Search option from the menu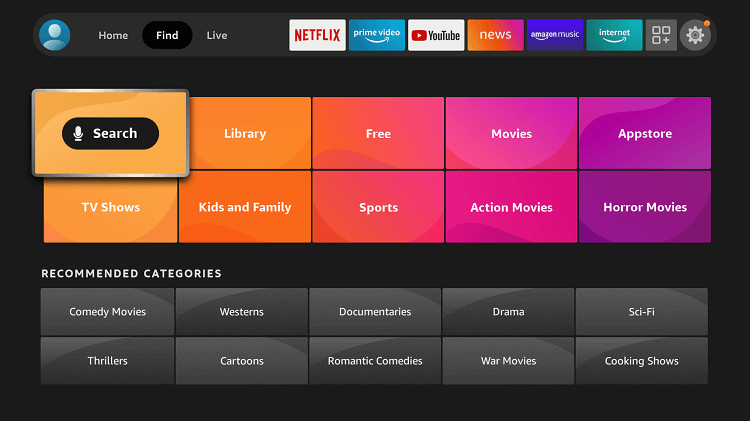 Step 12: Type Downloader in the search bar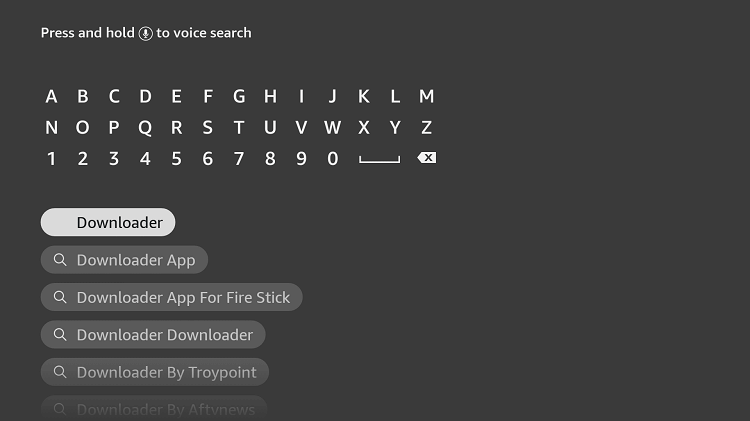 Step 13: Click the Downloader icon from the Apps & Games section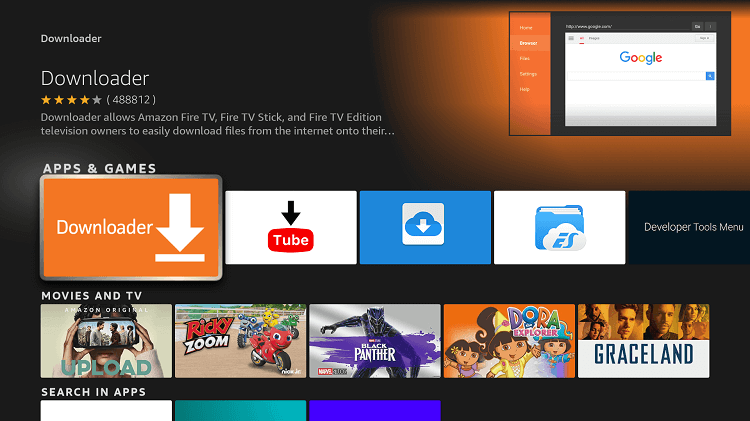 Step 14: Click the Download or Get option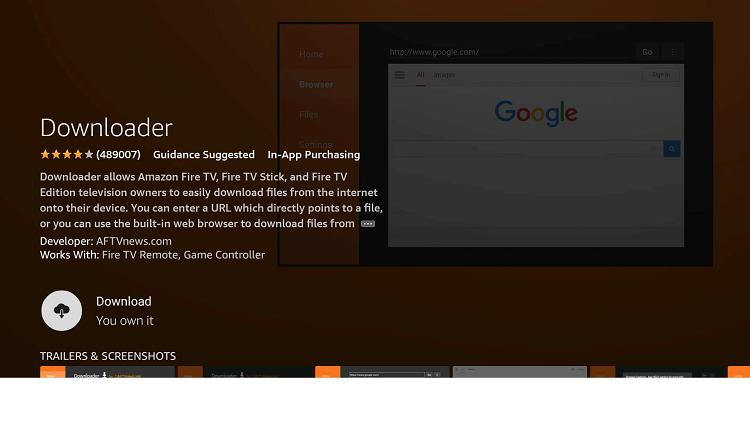 Step 15: Wait for the app to be installed on your device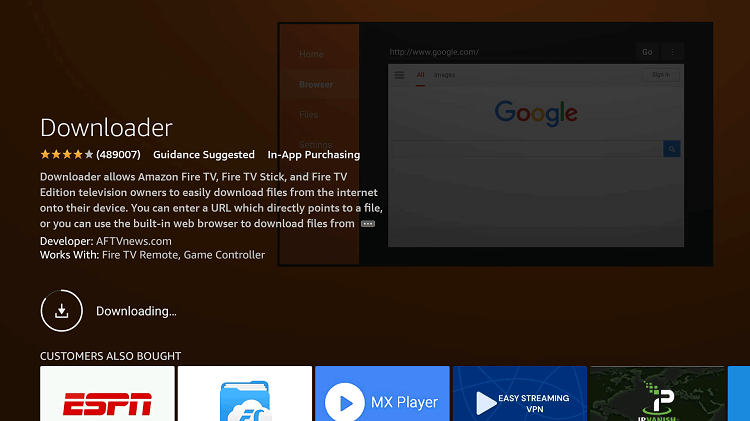 Step 16: Click Open once the app is installed successfully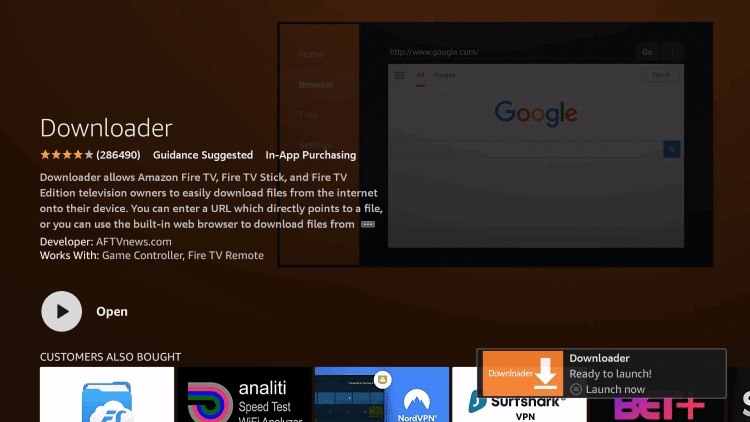 Step 17: Click OK if any such prompt appears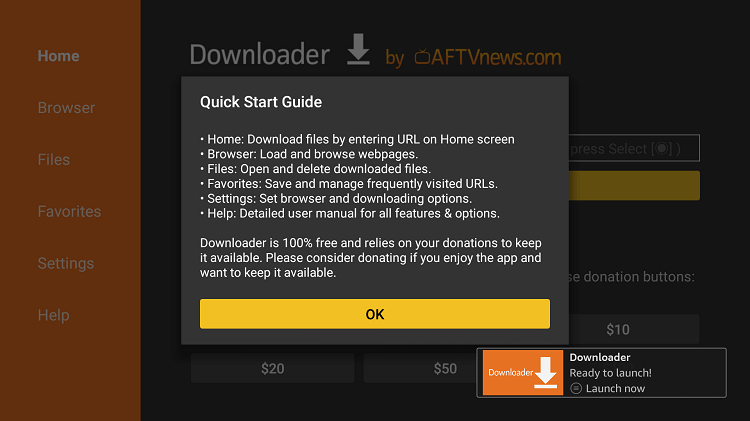 Step 18: Click Allow to give Downloader access to your photos, media, and files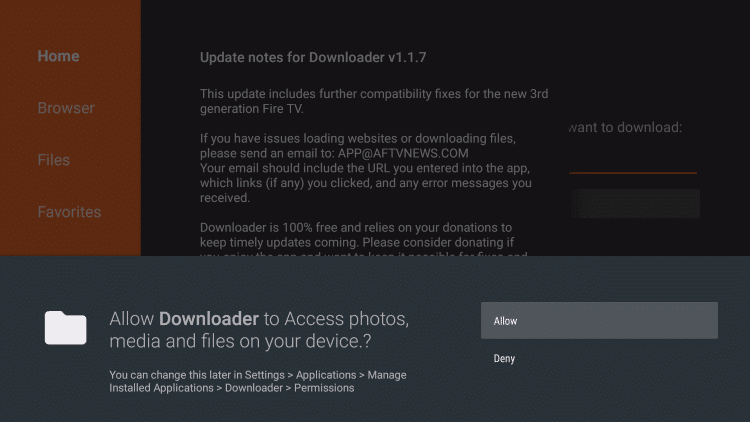 Step 19: Click the URL bar on the home screen of the Downloader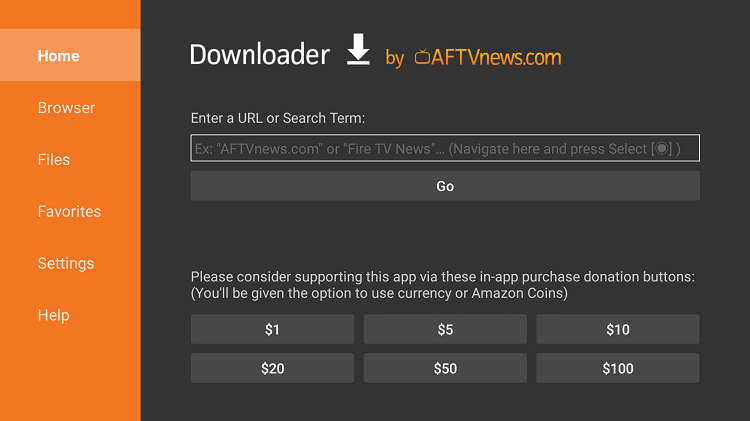 Step 20: In the search bar enter https://tinyurl.com/firestick-vdgo using the keyboard on the screen. Make sure you've entered it correctly as shown since the URL is case-sensitive, click Go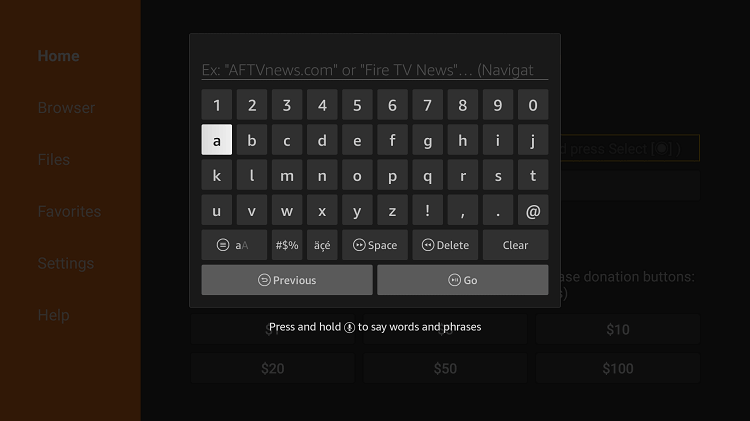 Step 21: Now Vidgo Apk file will download on your FireStick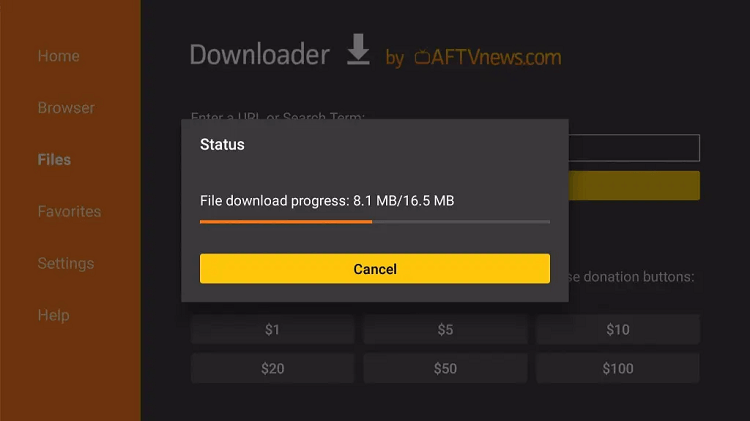 Step 22: Select INSTALL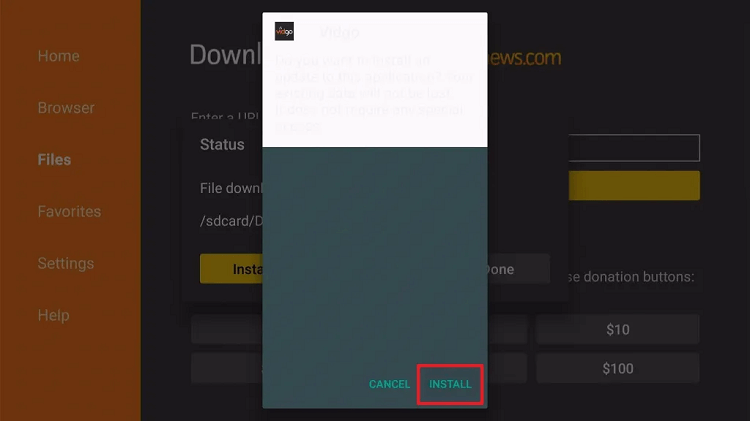 Step 23: Now wait for the app to install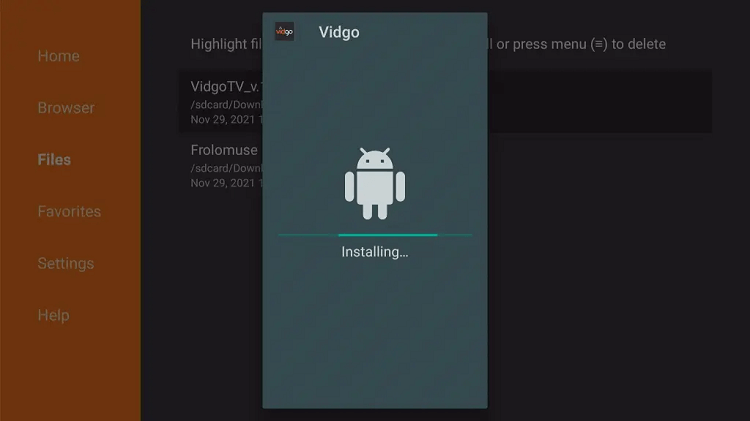 Step 24: Select OPEN to launch the app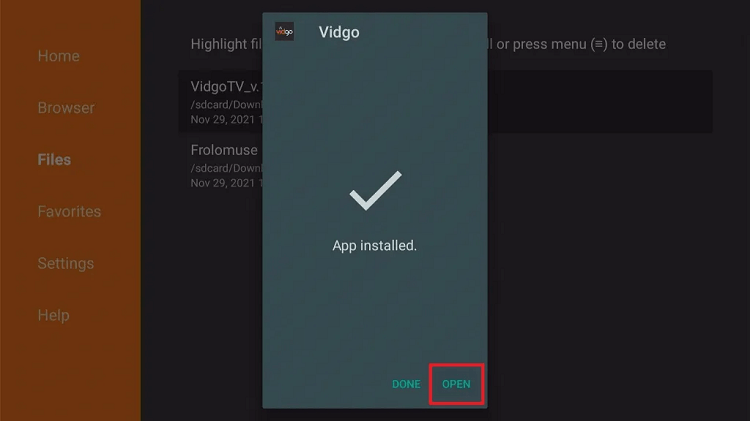 Step 25: Vidgo app is Launching.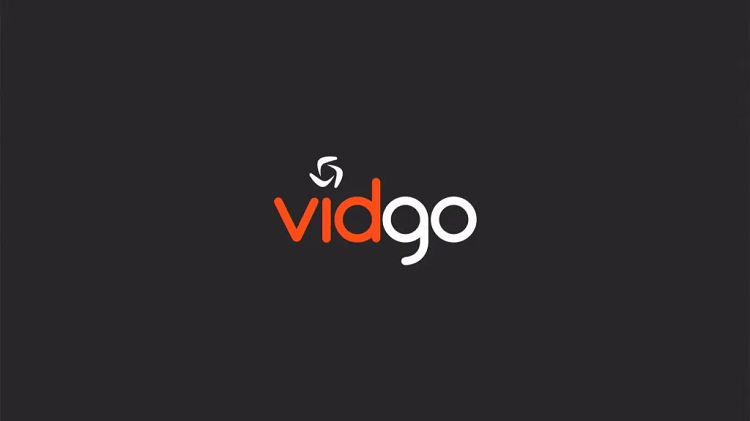 Step 26: Finally, enter your account details to log in and begin streaming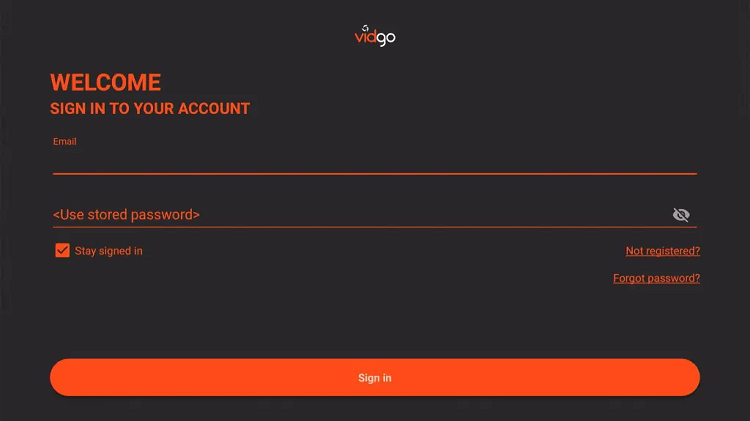 Try ExpressVPN (Black Friday Deal)
Watch Vidgo on Firestik using Amazon App Store
This is the official method to Watch Vidgo on your FireStick if you belong to the US. Follow the step given below:
Step 1: Open your FireStick Home screen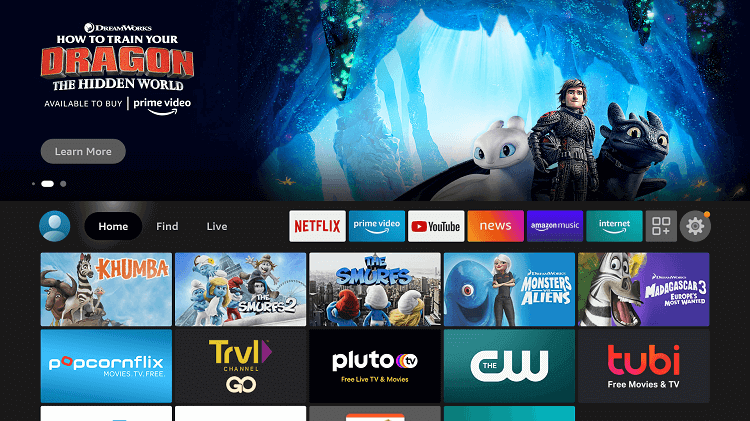 Step 2: Click Find.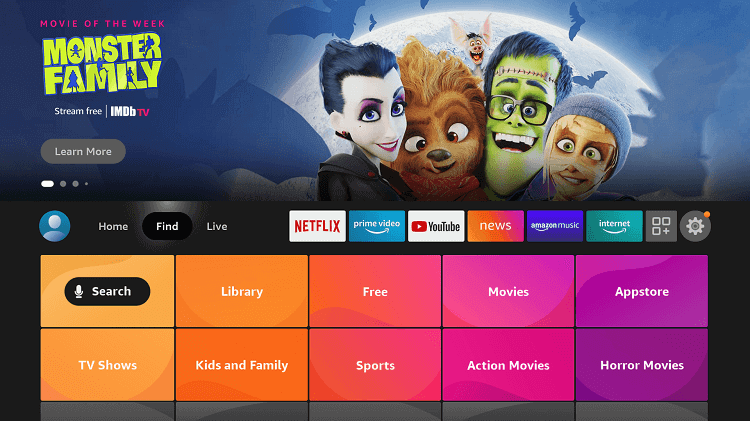 Step 3: Choose the Search option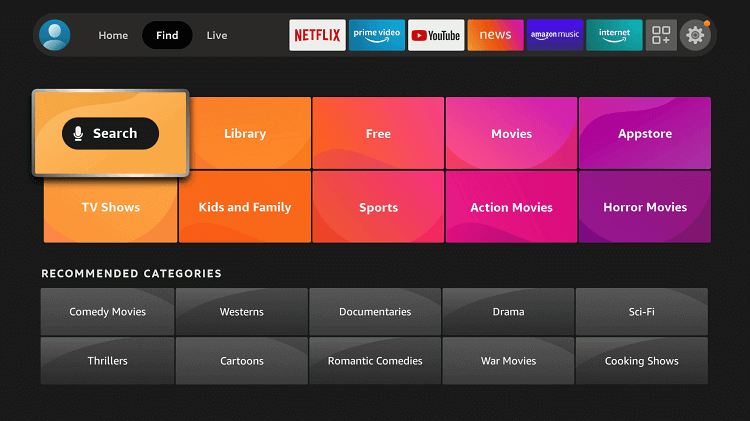 Step 4: Type Vidgo and choose it from the suggestions given below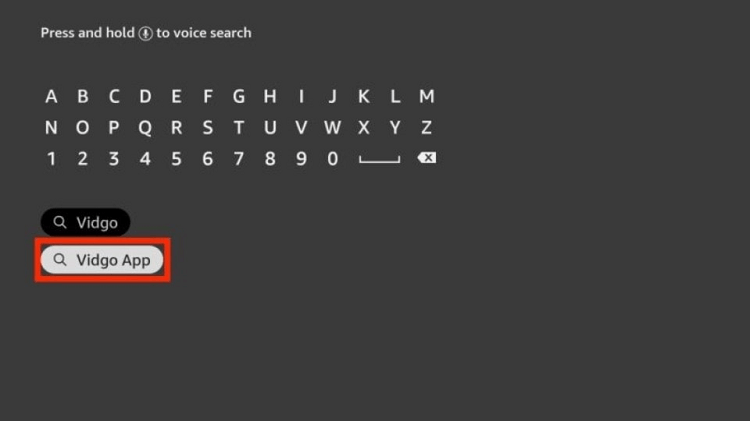 Step 5: Select Vidgo App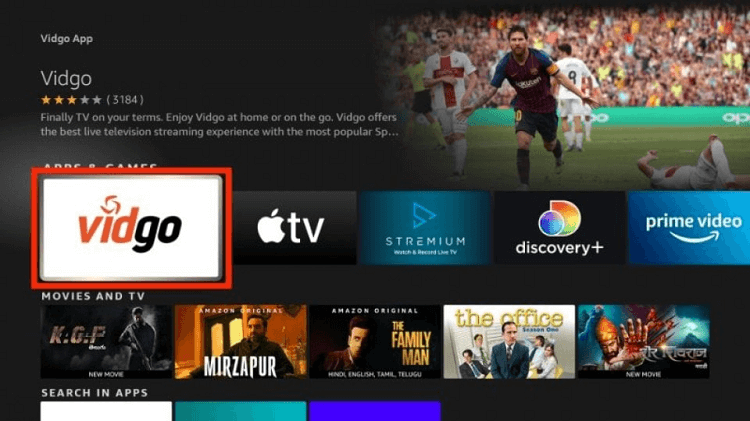 Step 6: Click on the Download or Get button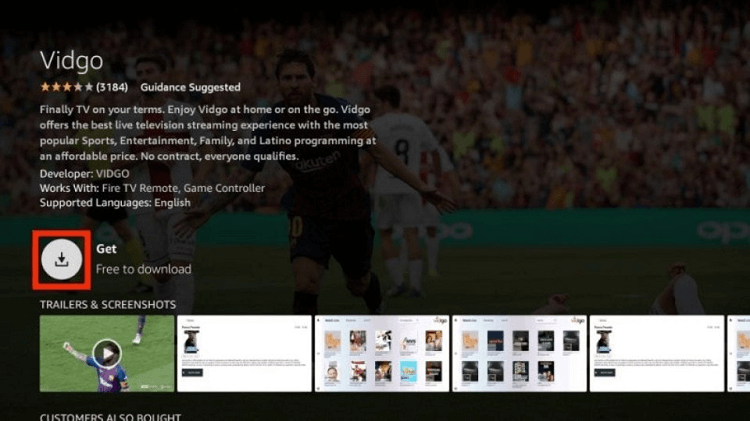 Step 7: After the installation completes, click Open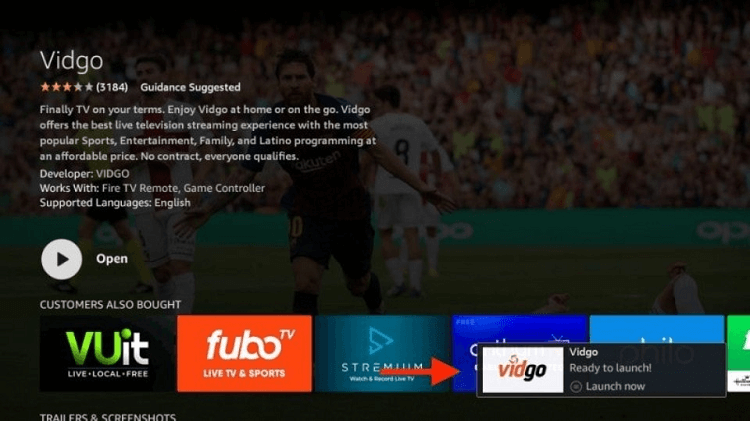 Step 8: The App will now Launch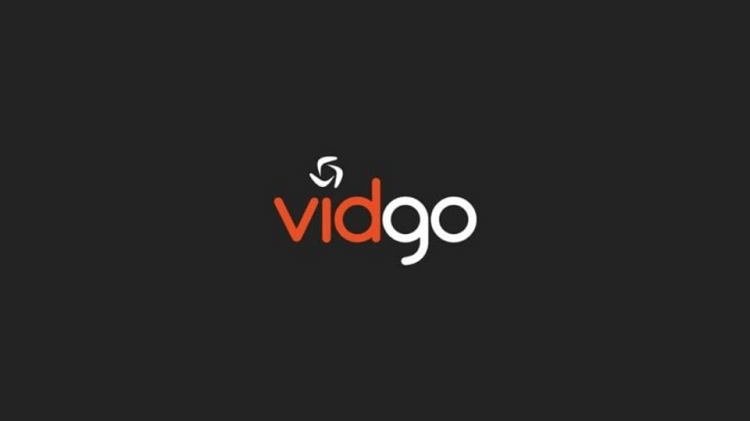 Step 9: Enter your provided credentials to Log In and enjoy streaming.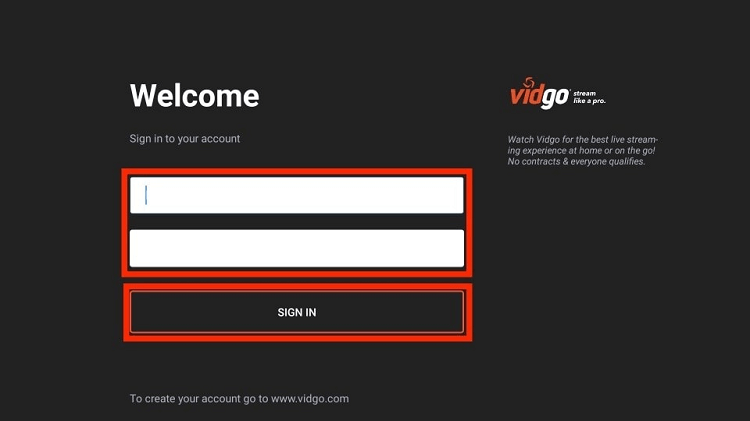 Try ExpressVPN (Black Friday Deal)
Explore Vidgo Features
Vidgo offers a range of channels consisting of content of a variety of genres and categories, therefore providing users with options in whichever content interests them.
Further, the content offered is from all around the globe and thus, available in foreign languages as well.
The Vidgo forum offers a strong lineup of sports content. Popular sports events from around the globe are available to viewers in high-definition quality providing the finest streaming experience.
It also offers coverage of sporting competitions at the collegiate level. As for shows and media that families can watch together, Vidgo offers a range of extensive selections of kids' television and family channels.
Vidgo users can further find and explore content they are interested in by using the built-in channel guide which provides schedules for sports and shows.
Moreover, using a single account the Vidgo platform allows up to three simultaneous streams, thus providing flexibility. However, the user must know that separate profiles cannot be created on a single account.
Also, using Vidgo has some drawbacks, such as Vidgo does not have DVR capability. Thus, users will not be able to record shows to watch at another time.
Alternative for Vidgo
Vidgo is a subscription-based streaming app and firestick offers many such apps that are free and premium and used as alternatives to Vidgo. These apps are:
FAQs – Vidgo
1 Can you pause Vidgo?
Vidgo provides a timeshift option that enables users to pause, rewind or skip, TV shows or live sporting events. Vidgo users can stream content for the past 24 hours.
2 Is Vidgo easy to cancel?
Users can cancel Vidgo subscriptions at any time. Vidgo reserves all rights and can modify or discontinue the offer at any time at its own discretion.
3. What resolution is Vidgo TV?
While most of the content is available in 720p resolution, but also offered up to 1080p HD resolution.
4. Does Vidgo requires a contract?
No, there is no contract required to subscribe to Vidgo.
Summing Up
This article has extensively covered what Vidgo App does, how it works, and how it can be installed on FireStick devices.
As discussed, Vidgo offers a comprehensive range of movies, TV shows, kid's television, sports coverage, and much more.
Further, the content available is also offered in the Spanish language for viewers. So, subscribe to Vidgo and start streaming your favorite content in high definition on Vidgo's intuitive user interface.
Before beginning your stream with Vidgo you must know that the application only works in the US thus to bypass geo-restriction we recommend the use and connection of ExpressVPN to your FireStick.