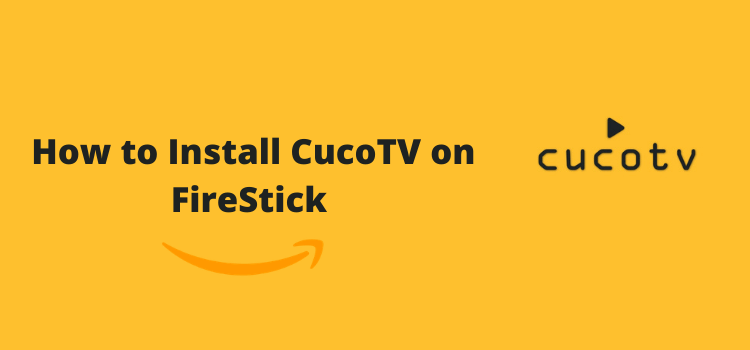 This step-by-step guide will show you how to install CucoTV APK on Firestick, Fire TV, and Fire TV 4K.
CucoTV is an amazing Android app that allows you to stream the latest movies or TV series. It is a free app, so that means you can watch anything to everything with this app and there are no subscription charges.
CucoTV allows streaming high-quality HD videos. The interface and features of CucoTV are very similar to a once-famous app called ZiniTevi APK. So, to install and use it is a super easy process and anyone can do it as there is no such rocket science.
Watching free content over the internet is punishable by law. That is why we recommend using Surfshark VPN that makes your original IP anonymous. Safe streaming with a VPN!
How to Install CucoTV on FireStick
CucoTV is a free app and that requires you to install and use Surfshark VPN on FireStick in order to remain anonymous over the internet and for safe streaming.
Now follow these steps:
Step 1: Open your FireStick Home and click on the option named Settings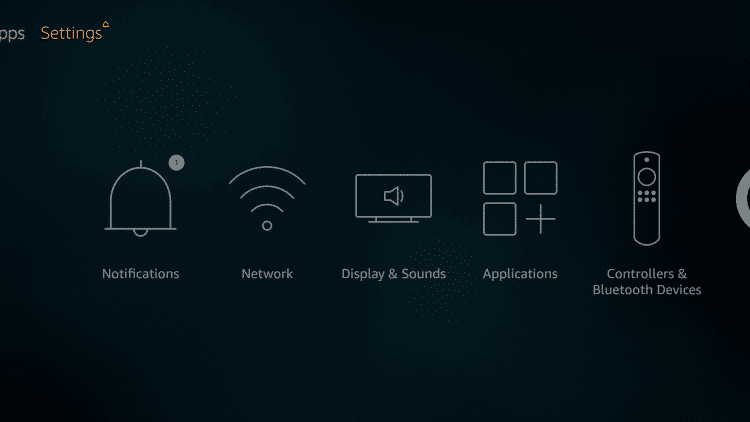 Step 2: Select the My Fire TV in the settings menu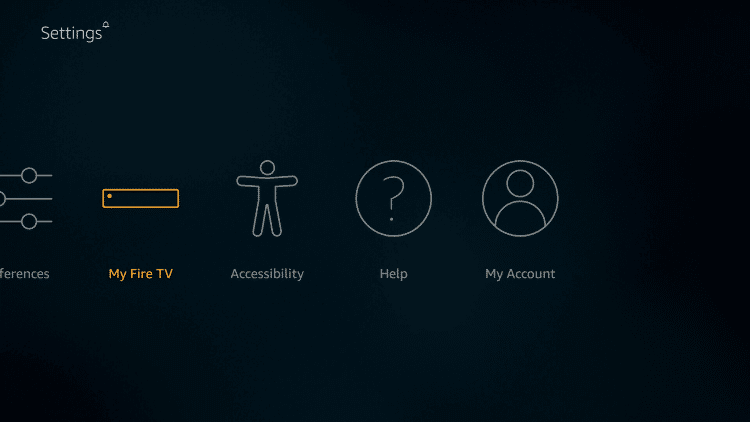 Step 3: Now click on the Developer Options showing on the screen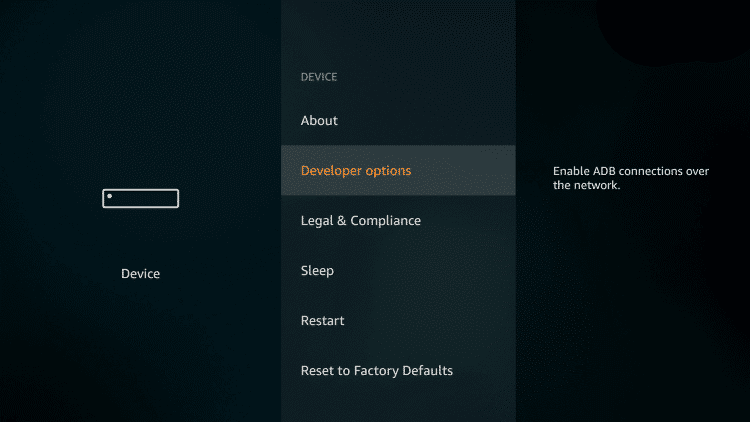 Step 4: A menu will show Apps from Unknown Sources so click on it
Step 5: Click the Turn On option that appeared on the screen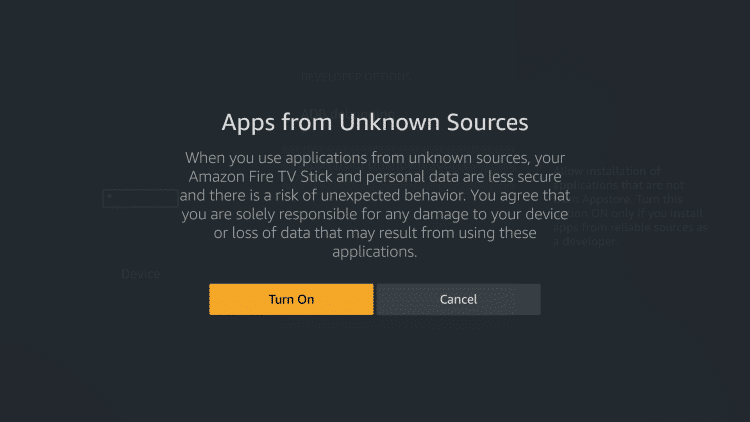 Step 6: Return to the FireStick Home and click on the Search menu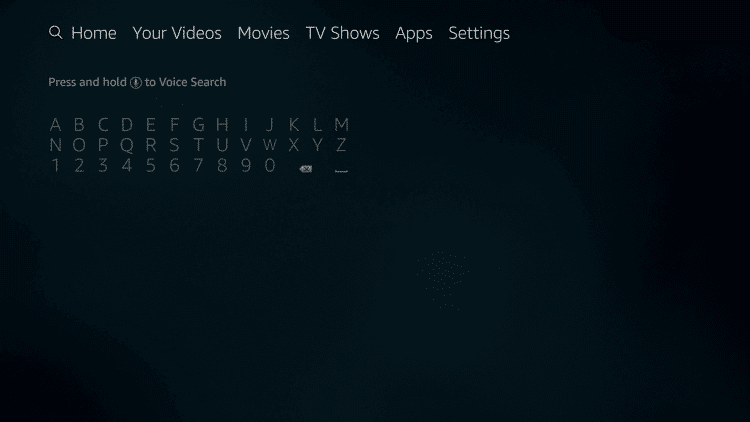 Step 7: Type 'Downloader' and click on the search result that appears
Step 8: Now cick on the Downloader app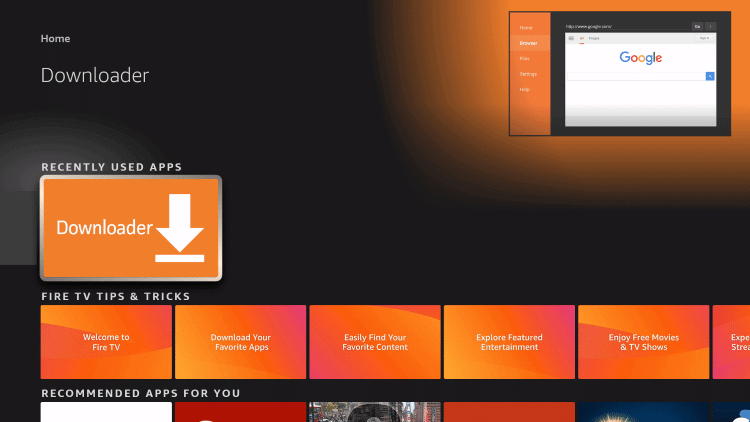 Step 9: Click Download or Get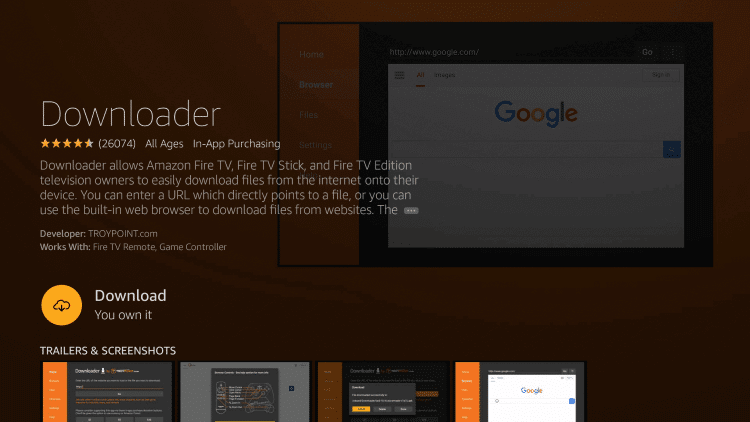 Step 10: Once downloaded, click Open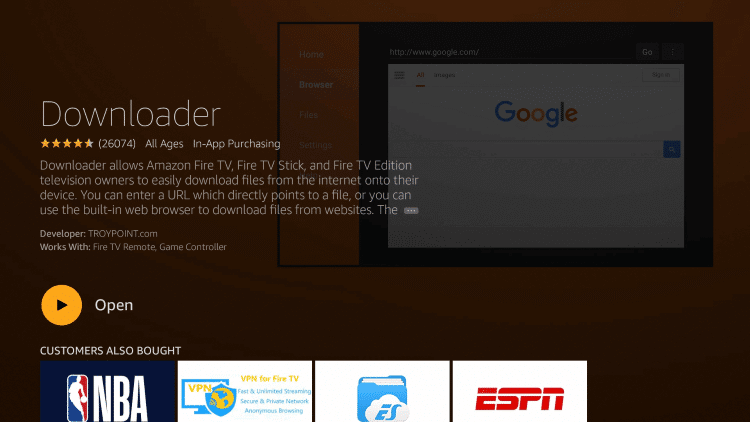 Step 11: Click Allow to give access to the Downloader app to photos, media, and files on your device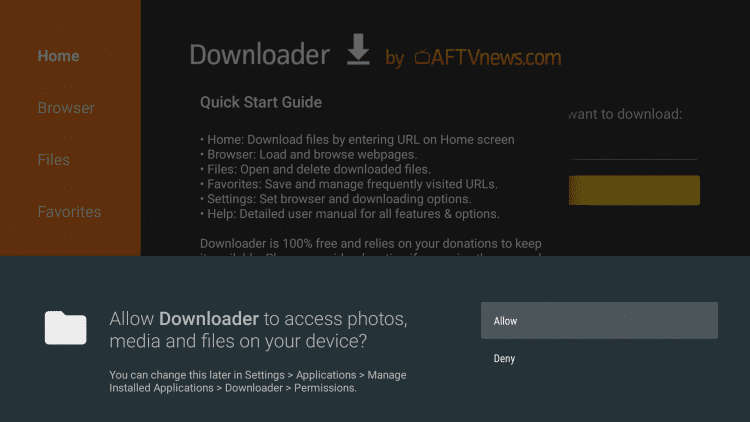 Step 12: Select OK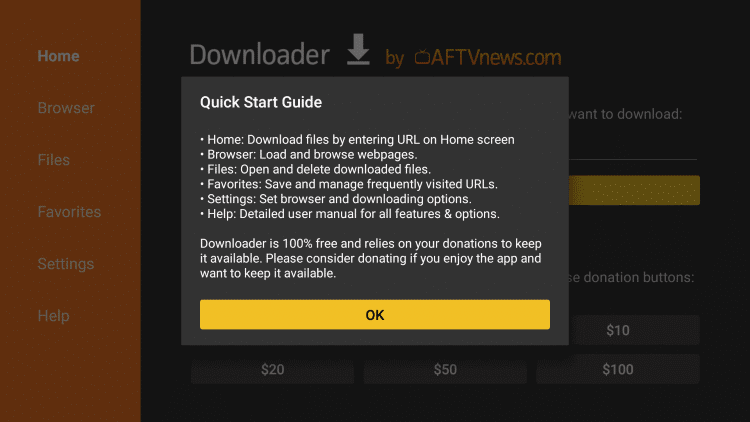 Step 13: Now type cucotv.github.io in the search bar and click the Go option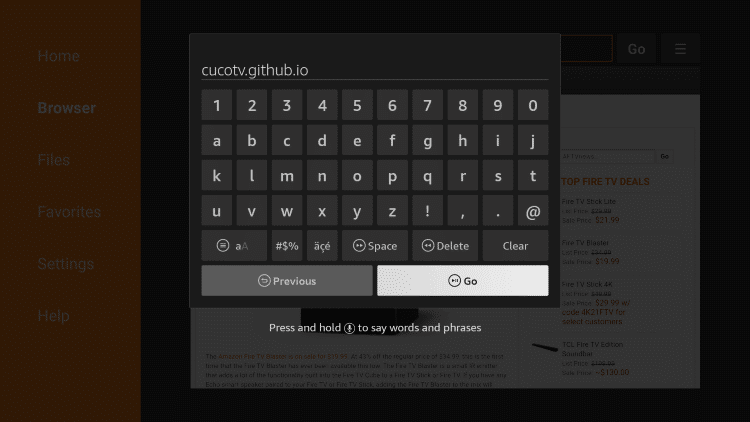 Step 14: Scroll down and select Download APK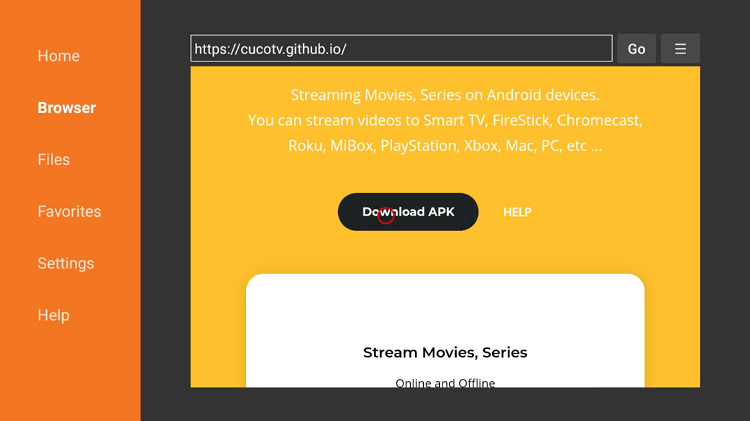 Step 15: Wait for the app to download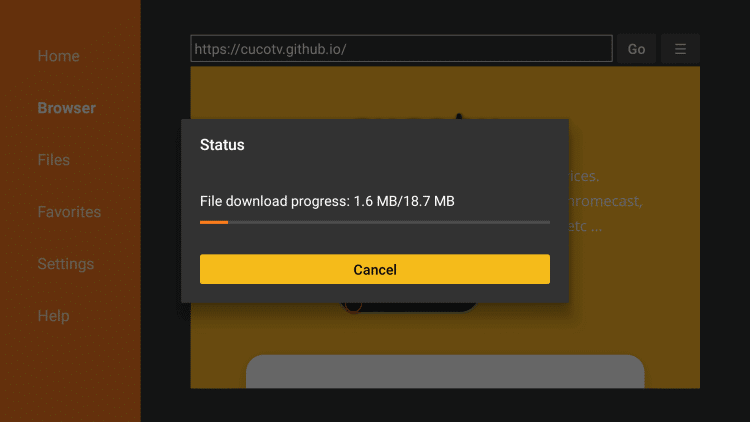 Step 16: After the app is downloaded, click the Install option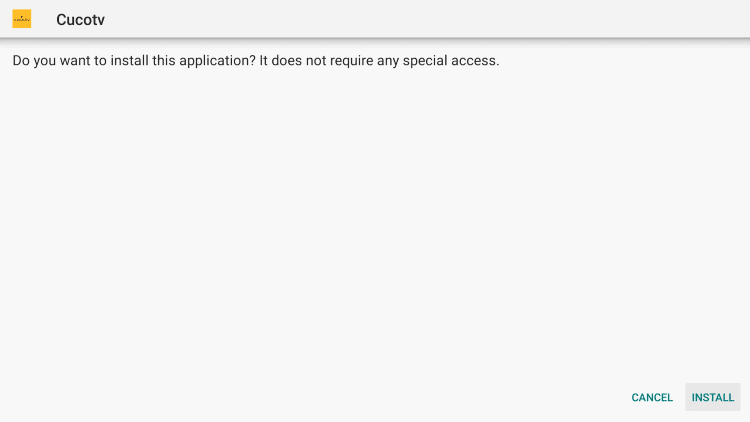 Step 17: Click Done when the installation is completed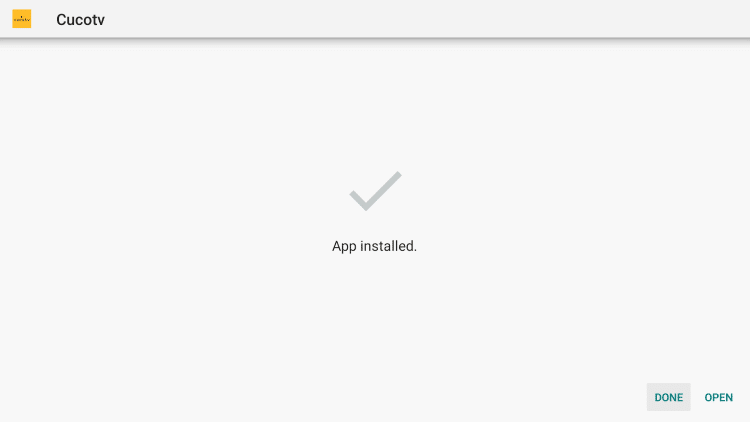 Step 18: Hit the Delete button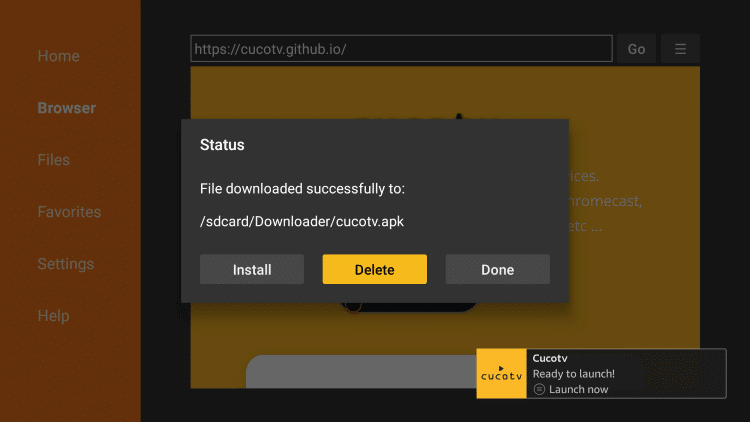 Step 19: A confirmation pop-up menu will have delete or cancel options. You have to click Delete again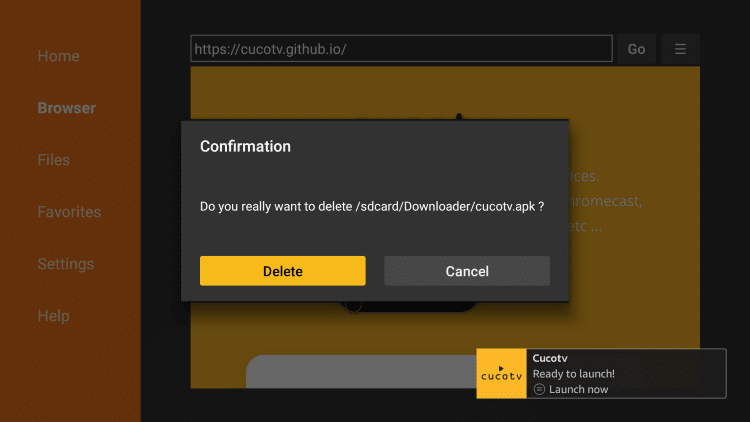 How to Use CucoTV on FireStick
CucoTV is now installed on your device. You have to follow some simple and basic steps to get started with it. Here are those steps from which you can run CucoTV on a FireStick.
Step 1: Your CucoTV app is now launched. Select the Get Started option Step 2: Now it's time to select the language. Select your language from the menu and press Done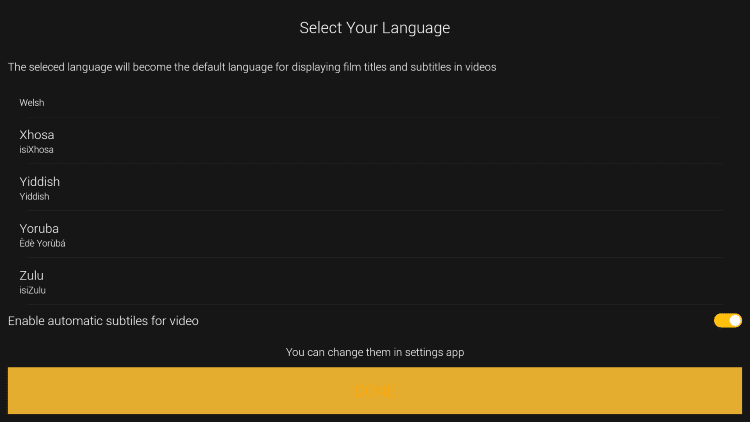 Step 3: Select the device type you want to run CucoTV on. For this, click on the TV icon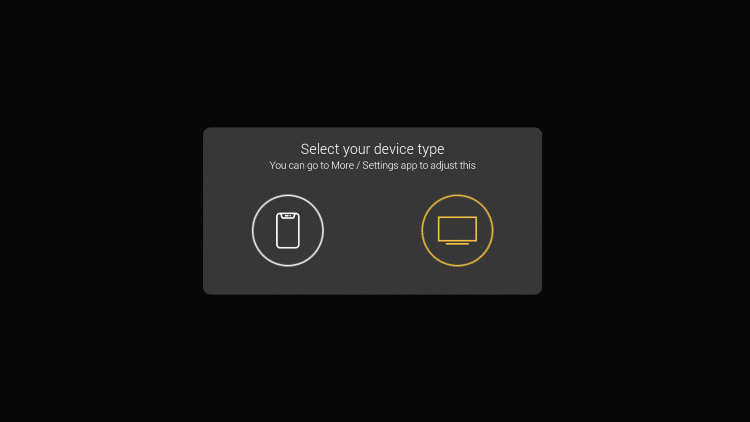 Step 4: Give CucoTv access to photos, media, and files on your device by clicking Allow option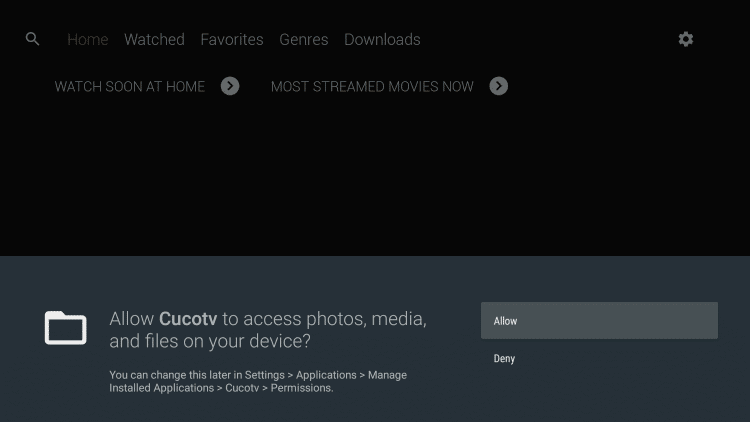 Step 5: Click on Cancel at this stage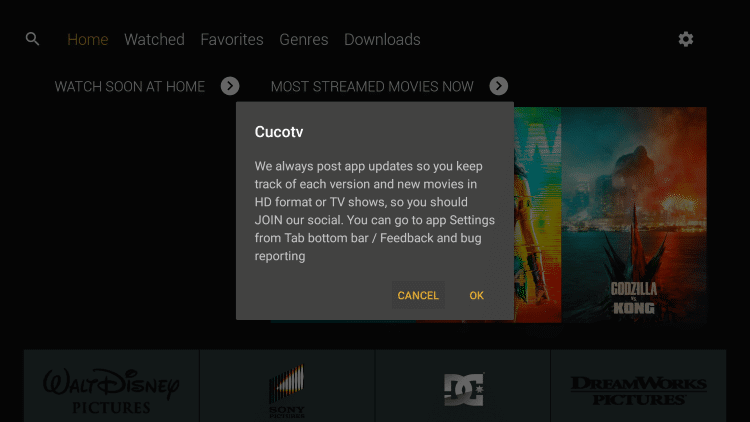 Step 6: Congratulations! You have now successfully installed CucoTV APK on your firestick. It is now ready to use!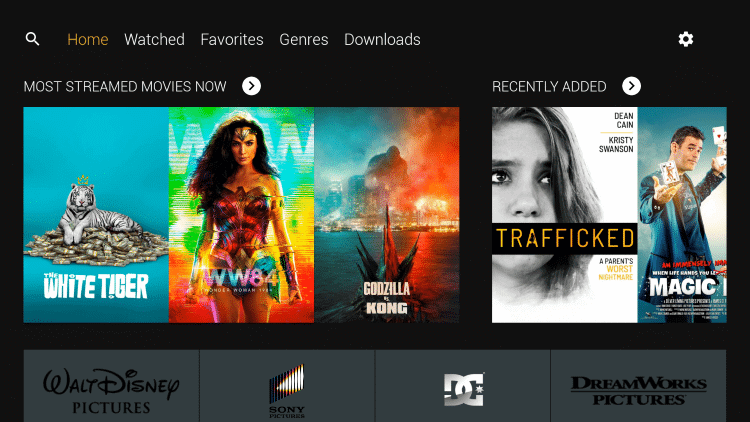 How to Integrate CucoTV with Real Debrid
One of the best things about CucoTV is that you can integrate it with Real Debrid. Real Debrid is basically a subscription-based downloader that allows you to download high-quality videos or stream them immediately at the highest possible speed.
Here are some basic steps you can follow to incorporate your CucoTV with Real Debrid without much effort.
Step 1: Open the CucoTV app on your firestick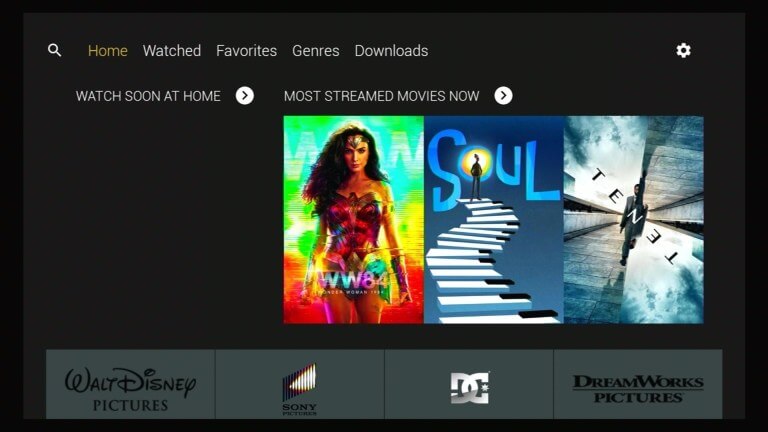 Step 2: There will be a Settings icon on the top right corner of the screen so click on it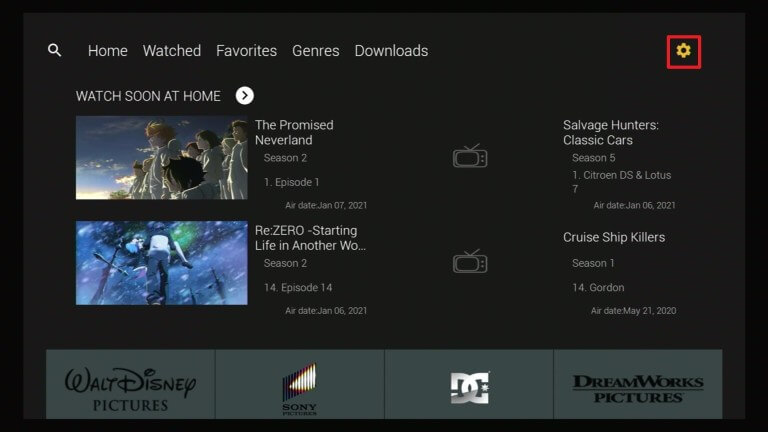 Step 3: Keep scrolling until you see the Real Debrid option and tap on it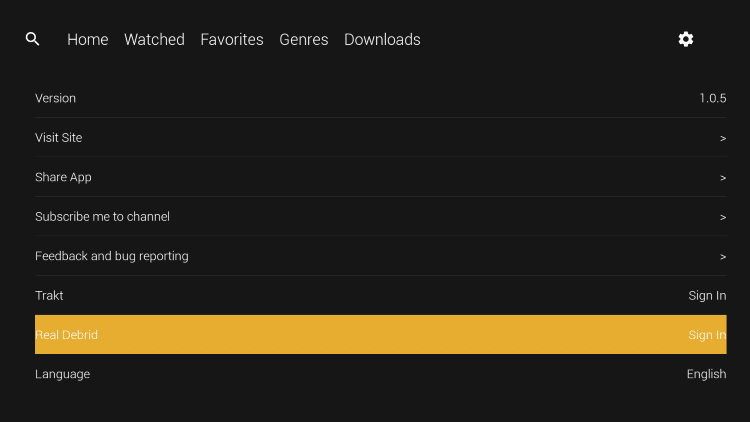 Step 4: A code will appear on the screen. Remember it or note it down somewhere to be on the safe side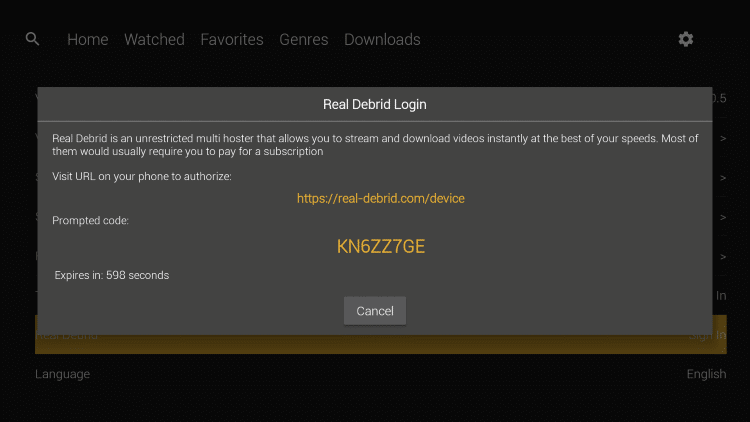 Step 5: Now go to https://real-debrid.com/device on your computer browser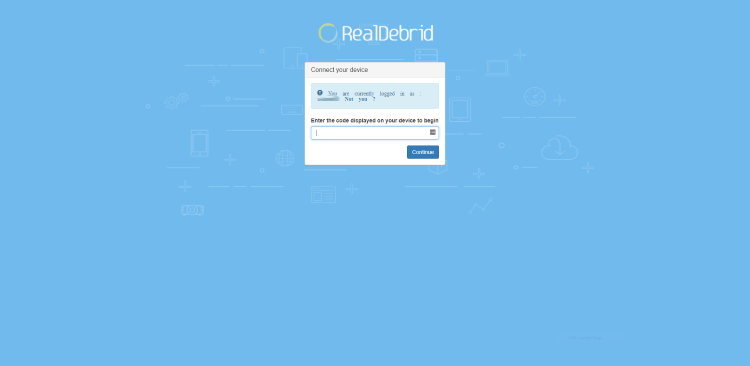 Step 6: Type the code here that you got in step 3. After typing the code, click on the Continue button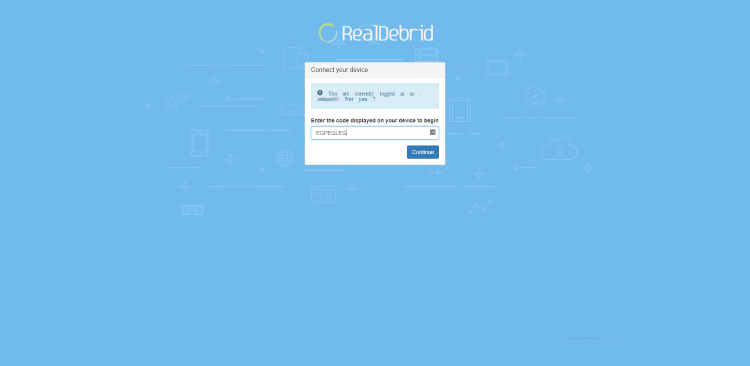 Step 7: A notification will show that you have completed the authorization process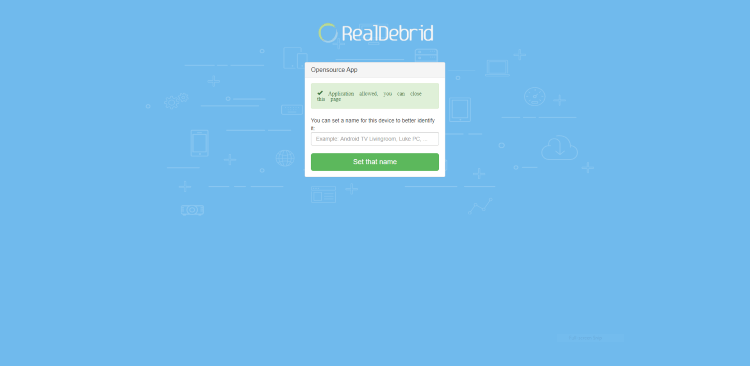 Step 8: Now your CucoTV is integrated with Real Derbid. Enjoy!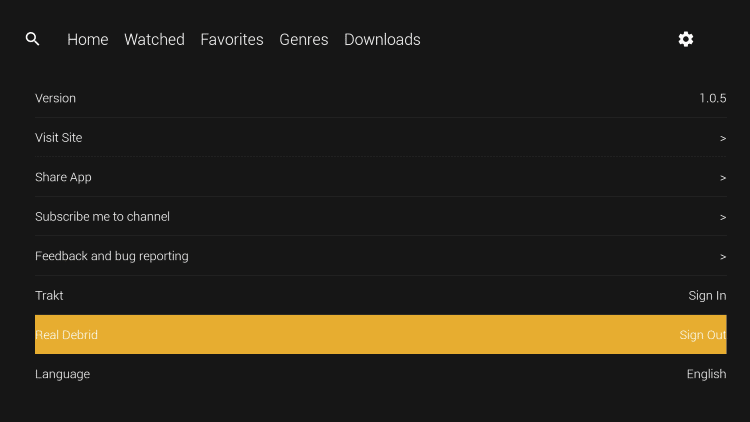 How to Use a VPN with CucoTV
Since CucoTV is geo-restricted and a third-party streaming app, you must use a VPN to run it anywhere in the world. The recommended VPN is Surfshark. Don't get worried after hearing that. The process of installing and running a VPN is super easy. Here is a detailed guide about it.
Step 1: Go to the home screen of your firestick. There is a search bar. Click the Search option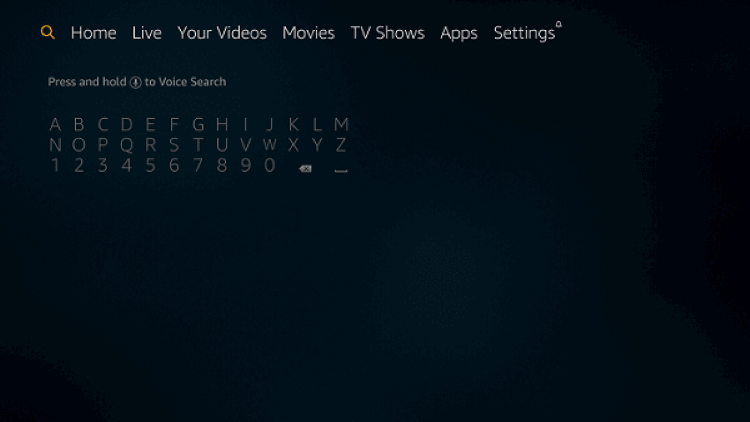 Step 2: Write Surfshark here and click the option that is appeared on your screen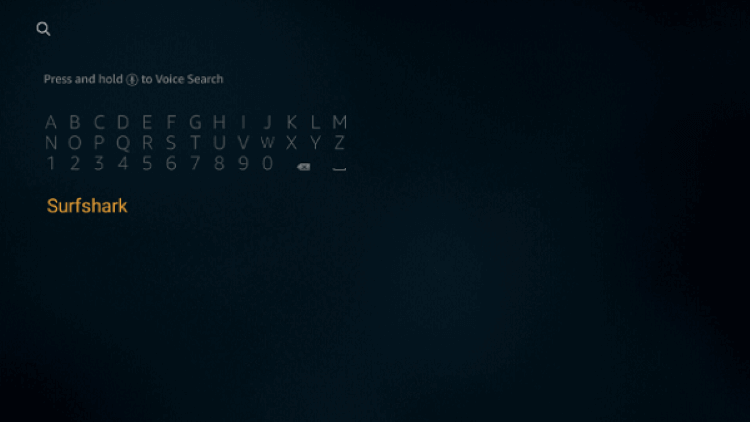 Step 3: Click on the Surfshark tab that pops up on the screen along with other options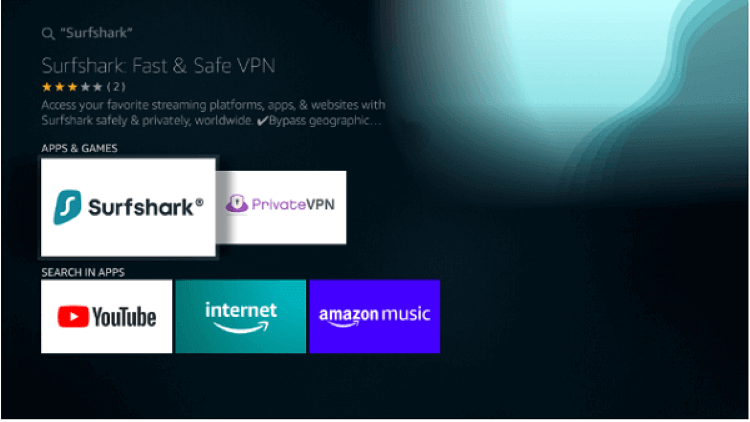 Step 4: There is a Get button on the screen. Hit that button so your downloading and installation process is started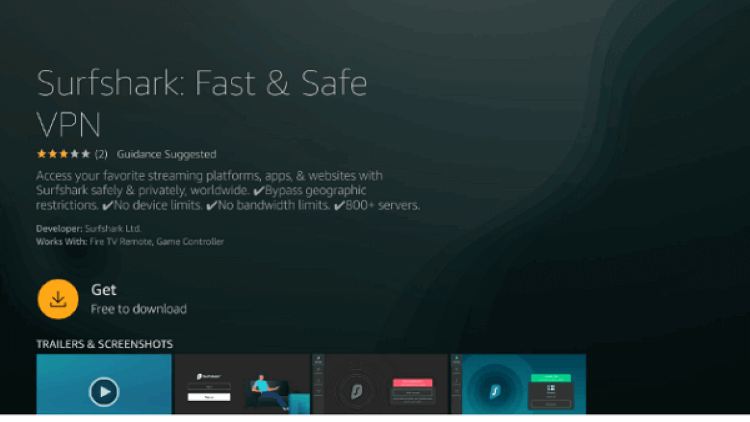 Step 5: Your VPN app Surfshark will start downloading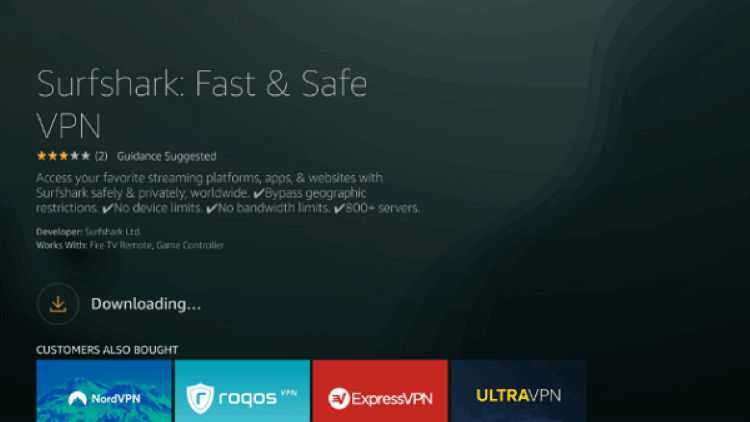 Step 6: When the installation process is finished, you can see an Open button on the screen so click on it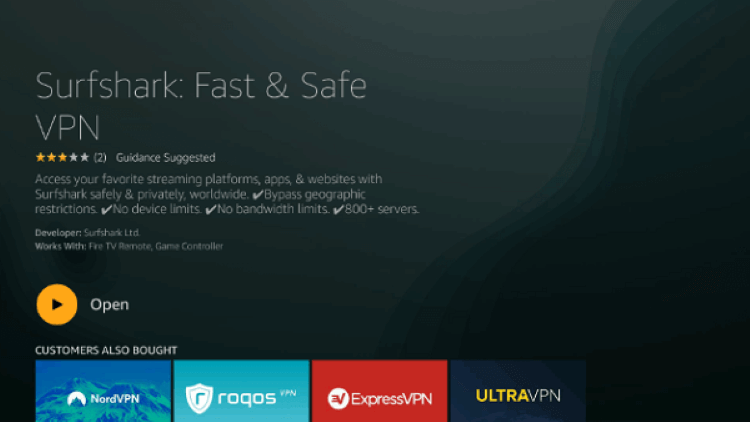 Step 7: This will take you to the interface of Surfshark. Input the required details and then log in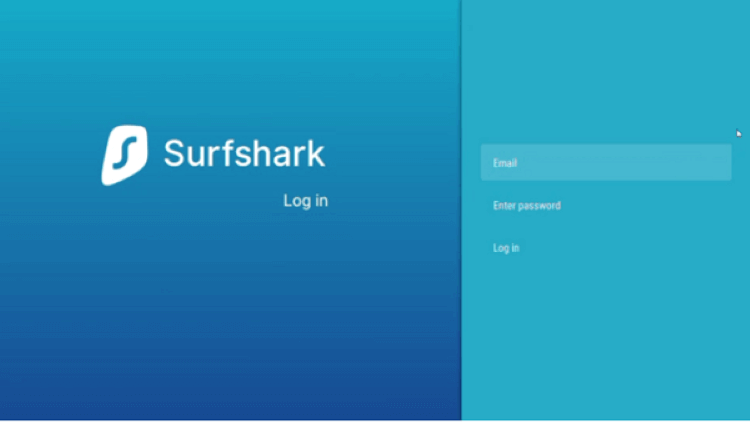 Step 8: After the login process, connect your VPN app to an American server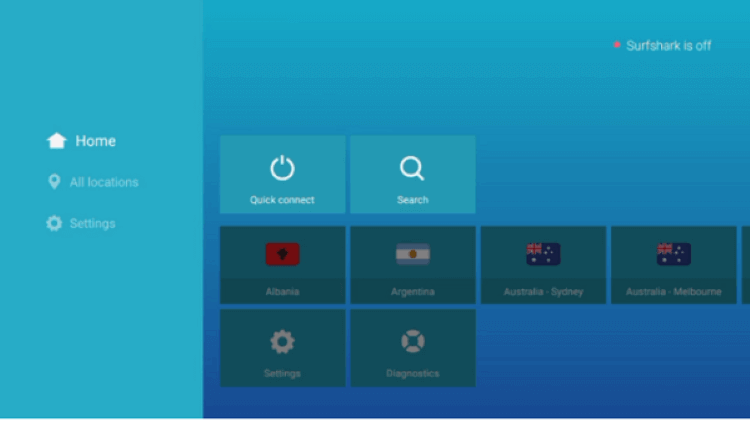 CucoTV Features
The interface of CucoTV is very similar to that of the ZiniTevi app and is easy to use and stream. Your favorite movies, TV shows, and their latest episodes are just one click away from you while using CucoTV.
Moreover, CucoTV allows HD streaming with good internet. But if you don't have good speed, don't worry. CucoTV can provide you SD connection with slow internet speed.
There is also an option for subtitles too if there are movies available in a language other than English.
CucoTV Alternatives
CucoTV is a useful app for streaming high-quality HD videos such as movies or the latest TV shows. But there is always a possibility of some internal issues or bugs. So you must have some alternatives to enjoy non-stop streaming.
Some of the CucoTV alternatives are listed below.
Before you stream anything from these apps, make sure you have what it takes to stream it safely i.e. a good VPN for FireStick. Also, you can choose from a variety of apps on FireStick as well.
Conclusion
CucoTV is an incredible app for live streaming HD quality videos such as movies with interesting features. Install it on your Firestick and enjoy your favorite shows on it.
You can even easily download the videos by integrating your CucoTV app with Real Derbid. But keep in mind, always use a VPN to be on the safe side.