This is a step-by-step guide on how to install and use Real-Debrid on FireStick, Fire TV, and Fire TV Cube.
Real-Debrid is an unrestricted downloading service that allows you to download media files instantly.
It means, it is a premium service where Real-Debrid ensures that you get quality links when downloading media files and content.
If you use Real-Debrid with Kodi addons or with FireStick apps, you will notice that tons of quality media links are available for viewing.
For only $5/month, FireStick and Kodi users can benefit from Real-Debrid service by watching their favorite media content in 4K and HD quality and without having any buffering issues.
But since this service is a bit shady and could get you in legal trouble, it is strictly advised that you use a VPN on your FireStick device.
Our Recommended VPN – ExpressVPN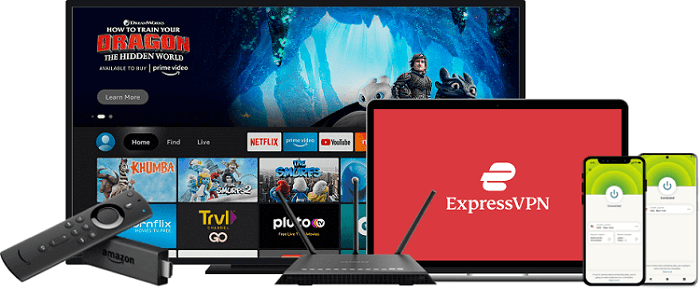 ExpressVPN is our recommended choice because it completely hides your IP address and keeps your online identity anonymous while you watch free movies using Real Debrid.
Get ExpressVPN today to enjoy 3 extra months free. It also offers a 30-day money-back guarantee policy that allows you to access all features risk-free for 30 days
Try ExpressVPN (Black Friday Deal)
What is Real-Debrid?
Real-Debrid is a multi-hosting service with more than 50 premium hosters to give its users access to the most reliable streaming links in HD, 4K, and 1080p quality.
Free streaming links and apps are accessible to everyone and thus have low-quality videos. Heavy traffic also leads to slow download speeds and users face a lot of buffering issues.
But Real-Debrid streaming sources can only be accessed by those who have its premium subscription and thus offer faster download and streaming, no buffering and video quality as high as 4K and 1080p.
Real-Debrid is also called the 'unrestricted downloader' because it lets you download at the fastest speed your internet connection can support.
You can make the most of your FireStick device by installing and using free third-party streaming apps on it but using Real-Debrid along with them would ensure a smooth and premium streaming experience at all times.
With a free account, you can only use Real-Debrid in a certain time frame i.e. 5 am to 11 am GMT. But with a premium plan, there are no restrictions.
How to Subscribe to Real-Debrid
Note: You must deactivate your VPN before subscribing to the Real-Debrid service. Only activate a VPN once the setup is completed.
Step 1: Go to the Real Debrid website and click on Sign Up

Step 2: Enter personal information and click on Sign Up once again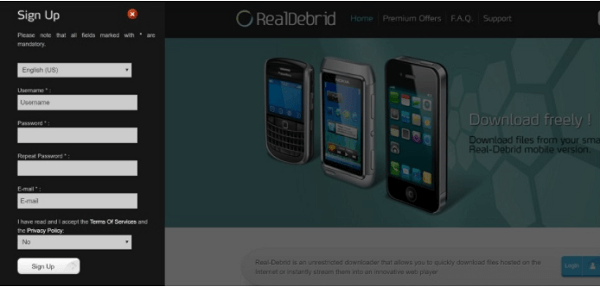 Step 3: The message will now prompt that your registration was successful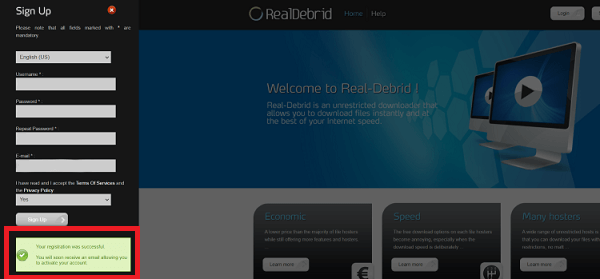 Step 4: Enter your login details to login with Real-Debrid

Step 5: Go to the pricing section and choose your plan (minimum $5/mo)

Your registration is now complete! You need to activate your account through your email. You can make payment by four methods i.e. Credit Cards, Amazon Pay, Crypto money, and Prepaid Tickets. 
How to Install and Setup Real-Debrid for Streaming Apps
You need to integrate Real-Debrid with any streaming app on FireStick. In the steps below, I will be showing you how to integrate Real-Debrid using Cinema HD APK.
Step 1: Open the streaming app and click on the 3 horizontal lines on the top-left corner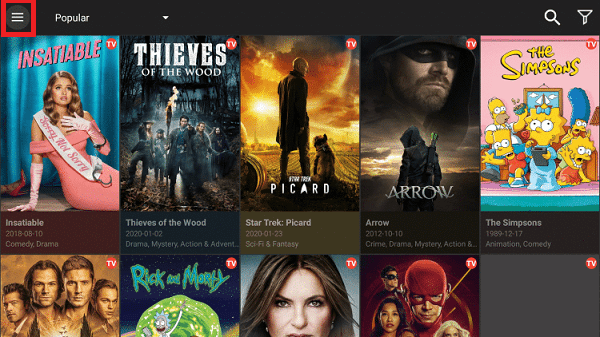 Step 2: Click on Settings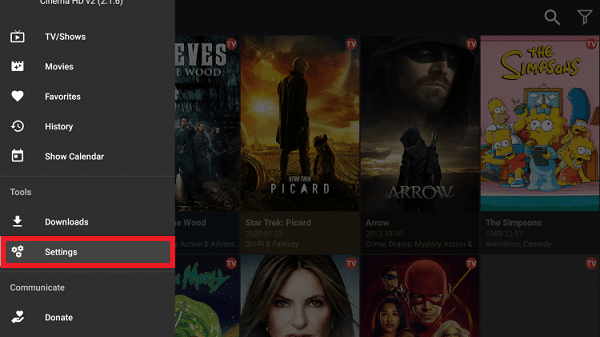 Step 3: Now choose Login to Real-Debrid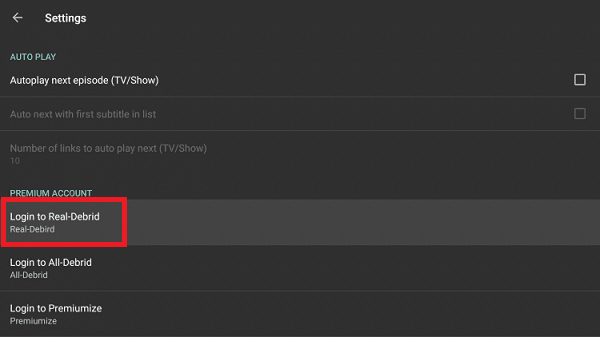 Step 4: Remember the CODE that appears on your screen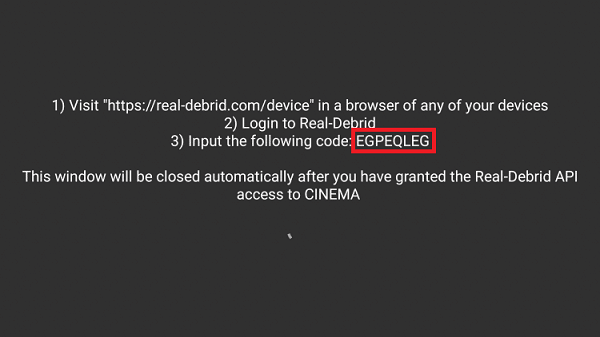 Step 5: Go to real-debrid/device on your computer browser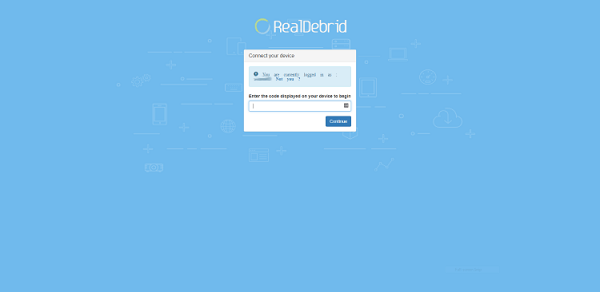 Step 6: Type in the CODE and click Continue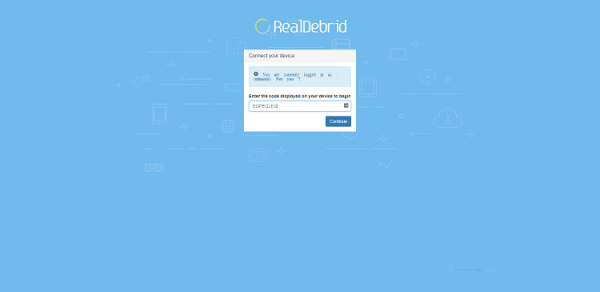 Step 7: The message will now prompt 'Authorization Complete'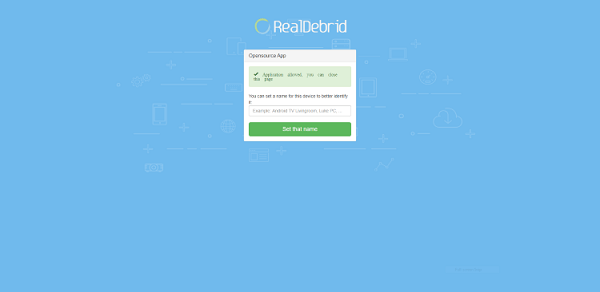 Step 8: On your FireStick device you will notice that you are logged in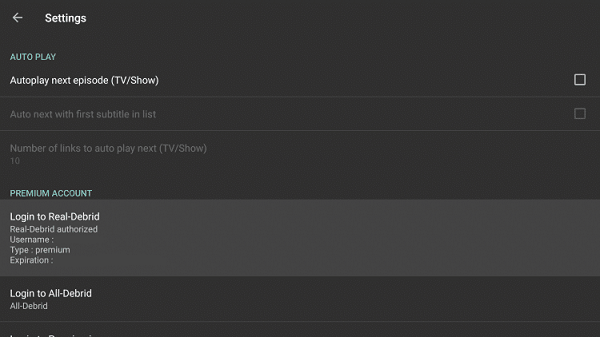 Step 9: Return back to the Cinema HD Home and search for any Movie/TV Show you would like to stream and click Next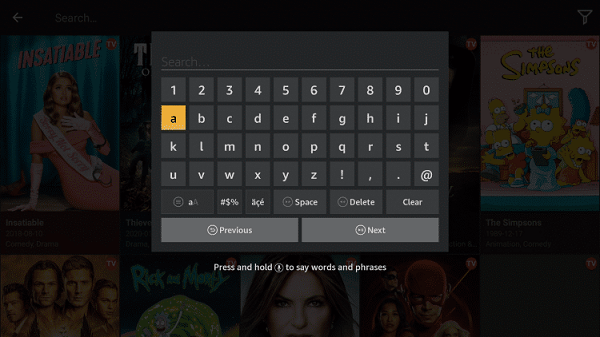 Step 10: Once you select the movie, you will see many streams listed by Real-Debrid (highlighted in yellow). Click on any of those streams and enjoy the quality and buffer-free streaming!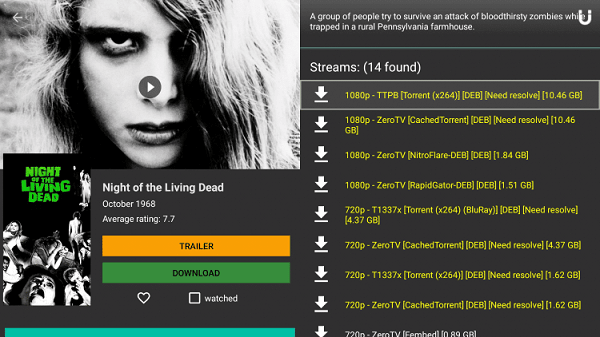 Try ExpressVPN (Black Friday Deal)
Warning, Before you Stream!
It is extremely important that you use a VPN while using Real-Debrid and streaming apps on your FireStick.
Without a VPN, your online streaming activity is prone to surveillance by your government and ISP and also faces a risk from hackers.
Moreover, Real-Debrid stores logs, and thus, if you're using it to stream without the protection of a VPN service, these logs can be used to track you and may spell legal trouble for you.
It is critical that you use a reliable VPN such as ExpressVPN to mask your IP address and shield your online identity and privacy.
1. Go to your FireStick Home Screen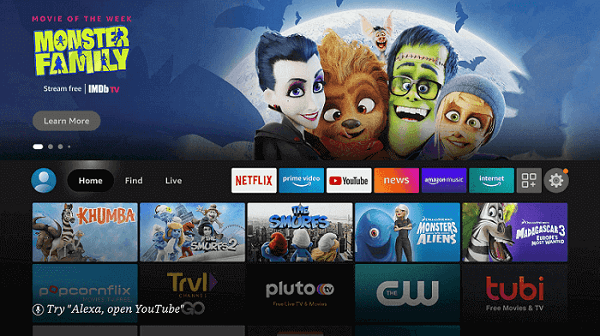 2. Click on the Find tab and then Click on Search Icon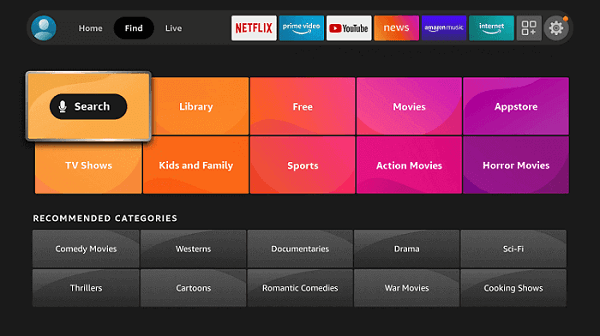 3. Type 'ExpressVPN' in the search bar and click on the search result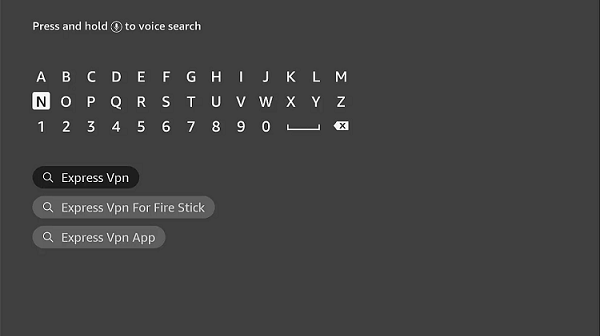 4. Click on the ExpressVPN tab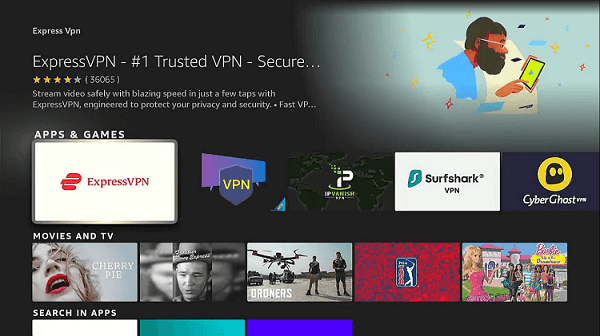 5. Click on the 'Get' option to download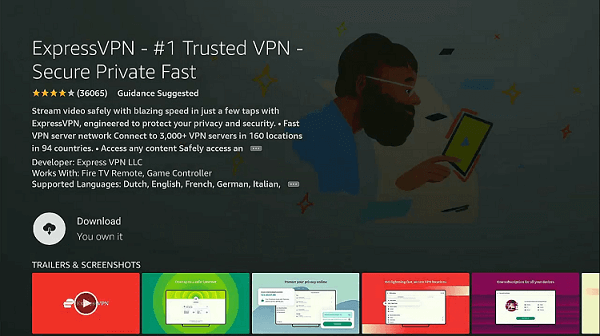 6. The app will now download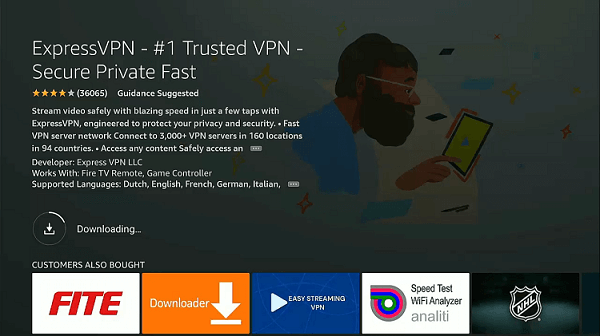 7. Click on 'Open' to launch ExpressVPN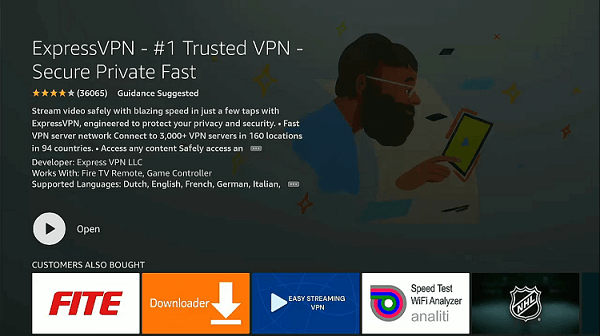 8. Enter you're your email and password and click log in.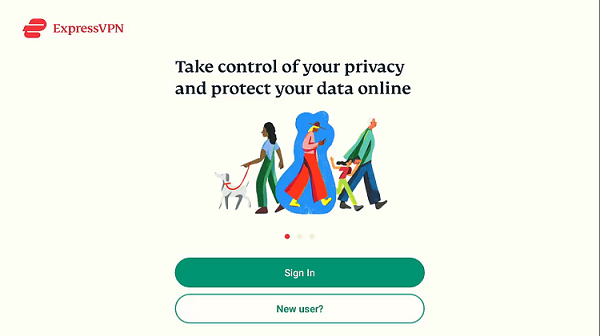 Step 9: Choose any suitable server and enjoy the secure connection
Try ExpressVPN (Black Friday Deal)
How to Delete Download History of Real-Debrid
You must delete your download history every while in order to stay anonymous online. Here are the steps you should take to delete Real-Debrid download history:
Step 1: Open the Real-Debrid website and go to Dashboard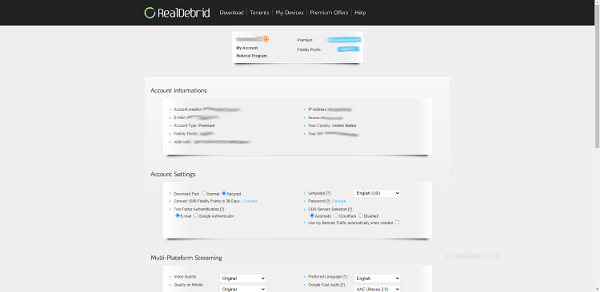 Step 2: Click on Download History at the bottom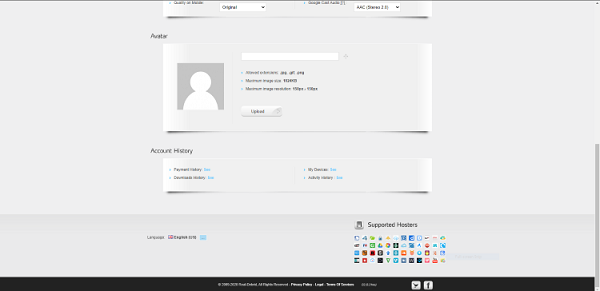 Step 3: You will find all your download history and besides that, you will find a Red Cross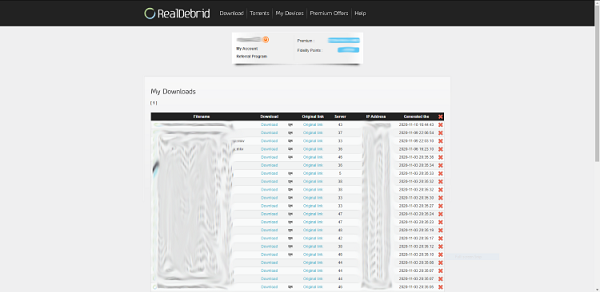 Step 4: You can either delete the media individually OR you can Delete All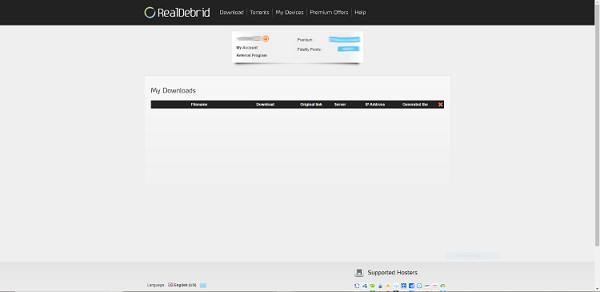 That's it! Your download history will then be deleted.
Real-Debrid Features
Real-Debrid supports most of the third-party FireStick apps.
It is extremely easy to set up on FireStick and doesn't require any prior installation.
Real-Debrid supports multiple devices simultaneously so you can use more than one device to download or stream at the same time. The only catch is that all of these must be running on the same wifi connection/ IP address.
It has many streams that all offer streaming at either HD or SD.
It lets you stream content at a fast speed of up to 300 Mbps.
It offers buffering-free streaming.
Its premium plans offer an ad-free streaming experience.
It can support video resolution up to 4K.
Real-Debrid also has a free membership plan. The cheapest premium plan is approximately $20 only for 180 days i.e. 6 months.
FAQs – Real-Debrid
How much is a Real-Debrid account?
Real-Debrid only costs $5/month for its file hosting service.
How can I pay the payment for Real Debrid?
You can make payment for Real Debrid in four ways i.e. Crypto money, Credit Cards, Amazon Pay, and Prem=paid Tickets.
Can I pay Real Debrid with PayPal?
No, you cannot pay Real Debrid with PayPal. The only payment method accepted by Real Debrid is Crypto money, Credit Cards, Amazon Pay, and Prepaid Tickets.
How can I use Real Debrid with IPTV Apps?
Real Debrid doesn't work with IPTV apps, it only works with Movie and TV Shows apps such as Cinema HD, BeeTV, etc.
Does Real-Debrid stop buffering?
Real-Debrid is an unrestricted downloader which means, it quickly downloads internet-hosted files that prevent users from any buffering issues.
Is Real-Debrid Legal?
Real-Debrid can be termed legal in a way that it doesn't store files that you download. It only provides you with high-speed download links.
Do I Need a VPN with Real-Debrid?
Real-Debrid can easily work without a VPN. The only reason you can need a VPN with Real Debrid is to hide your online activity while you stream high-speed download links for only $5/month without having consent from the copyright owner.
Conclusion
Real-Debrid on FireStick is a must-have app if you regularly rely on third-party streaming apps to stream your favorite TV content to your TV screen.
It can greatly enhance your streaming experience and ensure that you enjoy a hassle-, buffer- and ad-free streaming ride for only a couple of bucks per month.
So we hope that you give Real-Debrid a shot at improving your streaming journey and use this guide to set up and use Real-Debrid on FireStick.