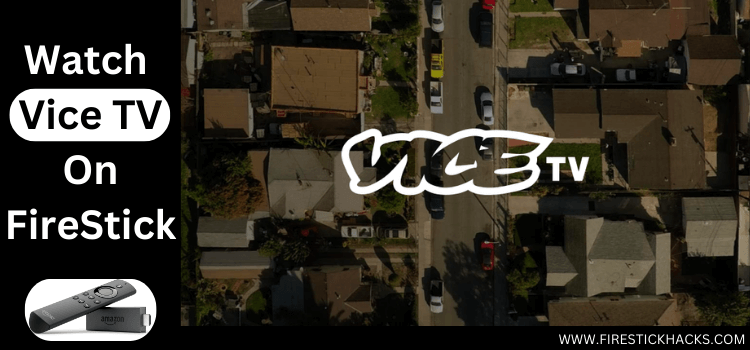 This is a step-by-step guide on how to watch Vice TV on FireStick, Fire TV, and Fire TV Cube.
Vice TV is a popular American cable channel that promises to provide viewers with visceral, honest, and unedited content. Vice TV has proved to be a reliable streaming service that offers high-quality videos, original series, movies, etc.
The user can also watch a variety of original documentaries, programs, and exclusive videos. Vice TV produces a variety of millennial-centric lifestyle-based documentaries, as well as new original series, revivals of previous Vice online series, and adaptations.
However, Vice TV is not free. A membership grants access to Vice TV. For it, you need a subscription to a television service provider like Hulu, DirecTV, or Spectrum TV.
Since Vice TV is restricted to the US, make sure to connect to a dependable VPN or you will see an error like the image shown below. Follow the guide to learn how to watch Vice TV on FireStick.
2 Ways to Watch Vice TV on FireStick
Here are 2 ways to watch Vice TV on FireStick. You can either try to access and watch Vice TV on FireStick with its official website or the app from Amazon App Store.
Since Vice TV is geo-restricted to the US only, it is strictly advised to use a VPN on your FireStick to unblock restrictions in your region.
Our Recommended VPN – ExpressVPN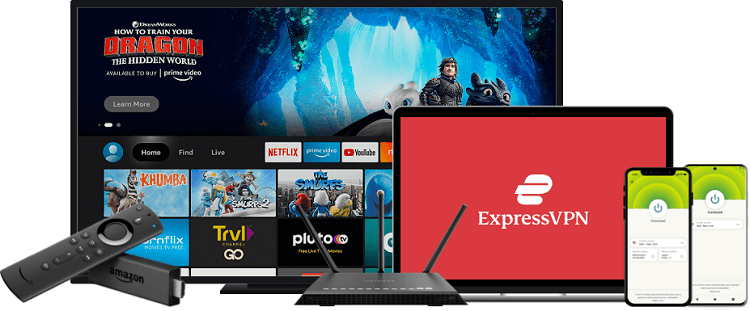 ExpressVPN is our top choice when it comes to watching limitless entertainment with Vice TV  as it completely hides your IP address and keeps your online identity private while watching restricted content.
Get ExpressVPN today and enjoy 3 extra months free. It also offers a 30-day money-back guarantee policy that allows you to access all features risk-free for 30 days.
Legal Copyright Disclaimer: FIRESTICKHACKS does not verify if apps, websites, or services hold a legal/official licensing of the media content that they stream. We DO NOT own, operate, or re-sell streaming sites, apps, or services NOR it is administered or hosted by FIRESTICKHACKS.
Watch Vice TV on FireStick using Silk Browser
Vice TV has an official website that can be accessed from any compatible web browser. I am using the Amazon Silk Browser however you can choose any that you have.
As mentioned earlier do not forget to install and use Express VPN on FireStick which will unblock geo-restrictions in your region.
Follow the steps below:
Step 1: Open Firestick Home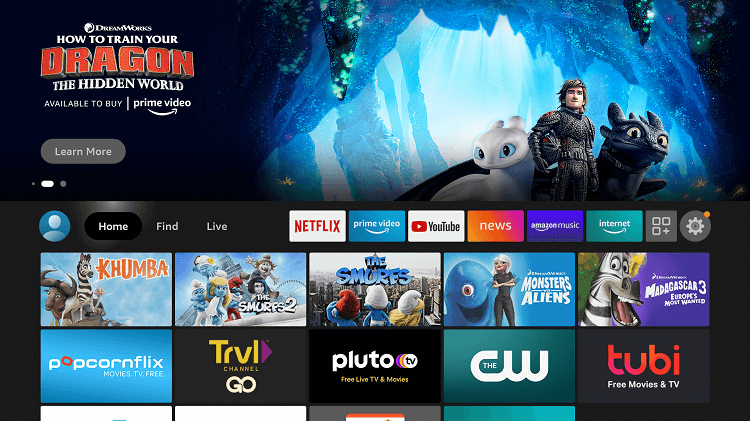 Step 2: Select the Find menu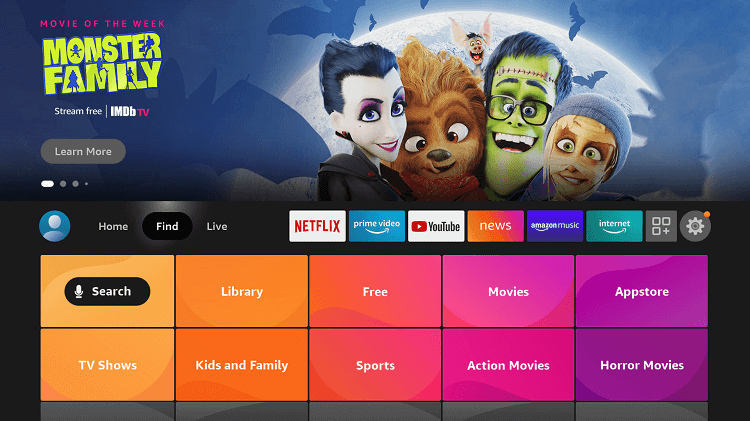 Step 3: Click on the Search option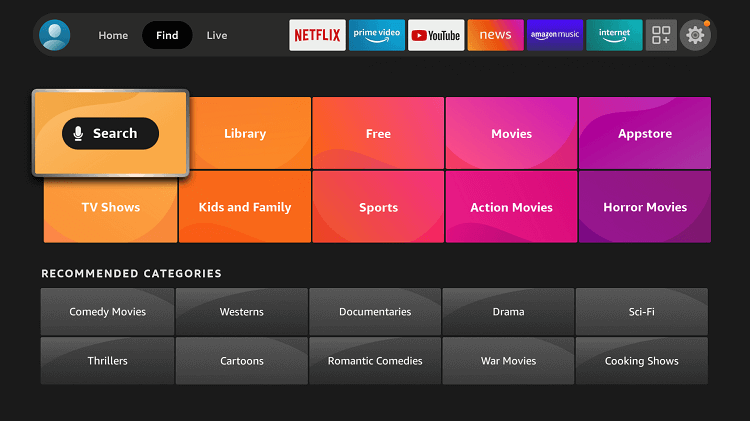 Step 4: Type Internet Browser and select it from the list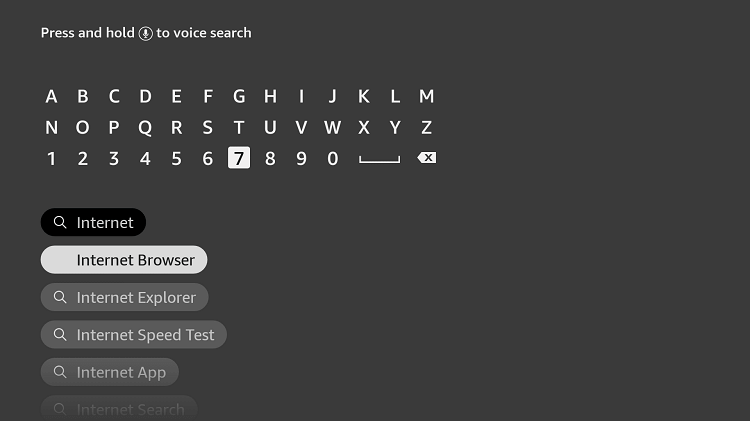 Step 5: Select the Internet icon when the below screen appears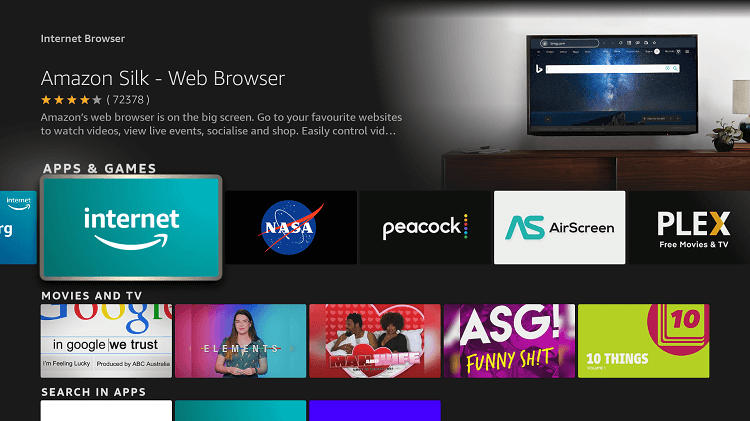 Step 6: Click on Download and wait for the app to install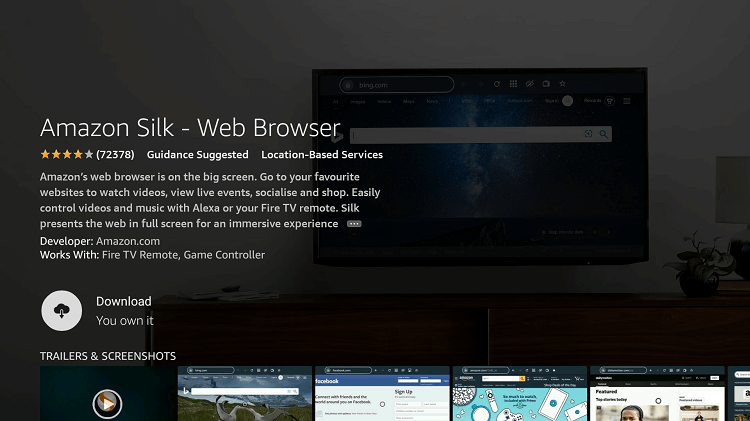 Step 7: Wait until the download is completed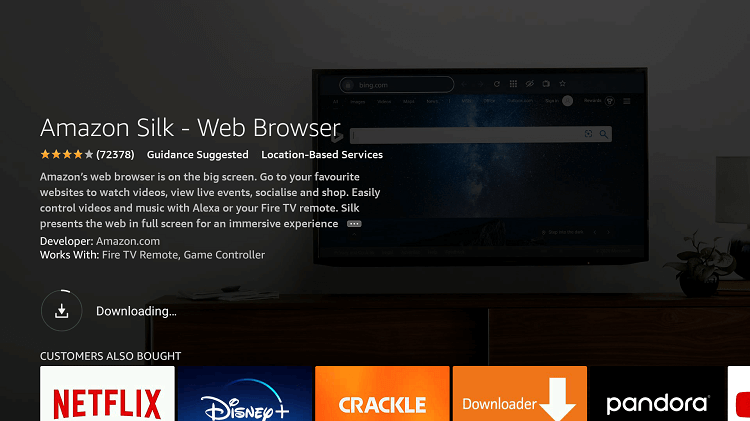 Step 8: If you're from outside the US, you need to install ExpressVPN and connect to the US server to bypass geo-restrictions.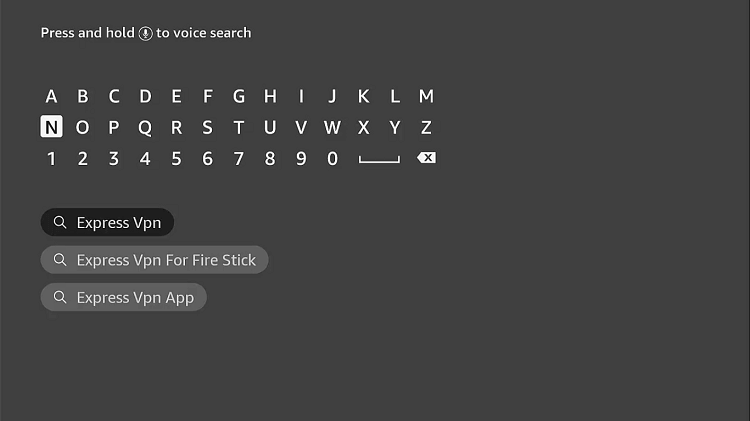 Step 9: Select ExpressVPN from the suggestions bellow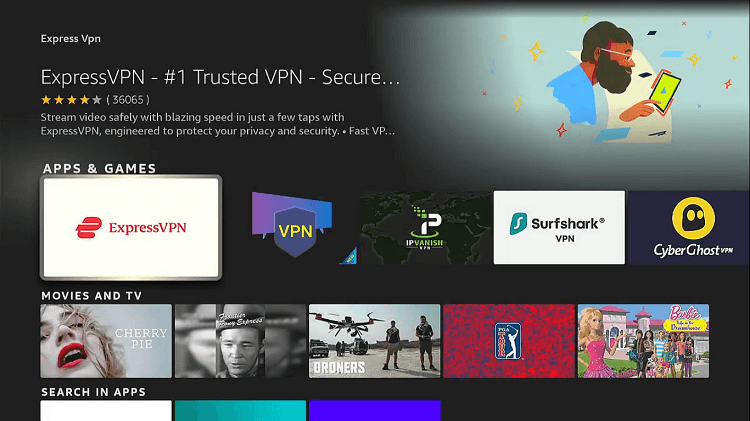 Step 10: Open Express VPN once installed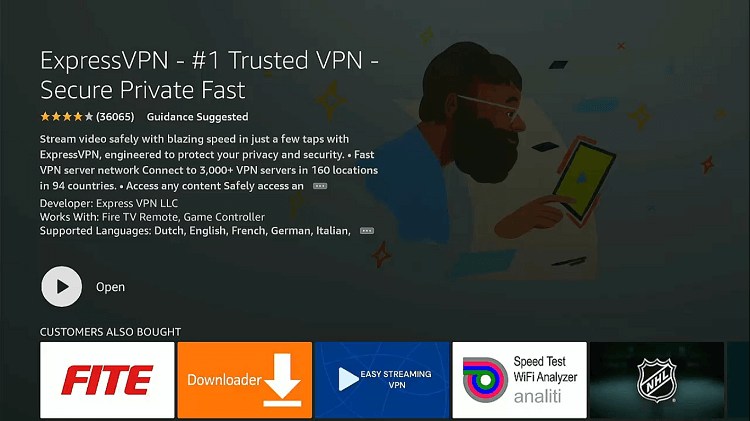 Step 11: You must connect the server to USA-New York to access Vice TV as it is restricted to the USA only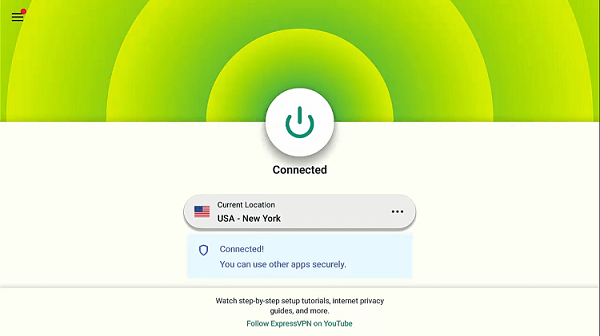 Step 12: Select Open to access the installed browser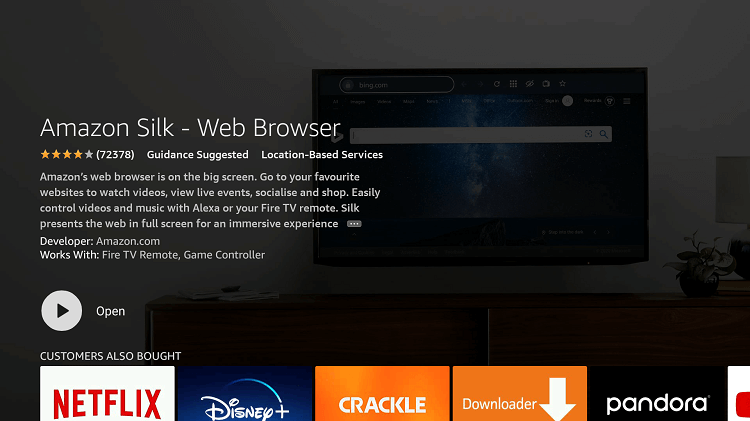 Step 13: Once the browser opens, click on Accept Terms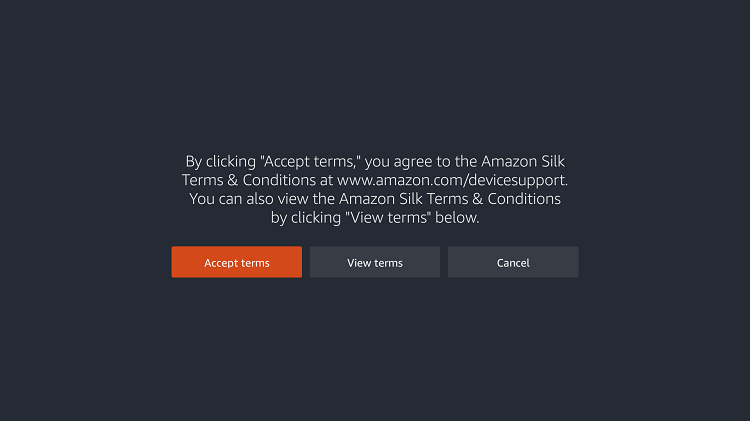 Step 14: By default, the Bing.com tab would be open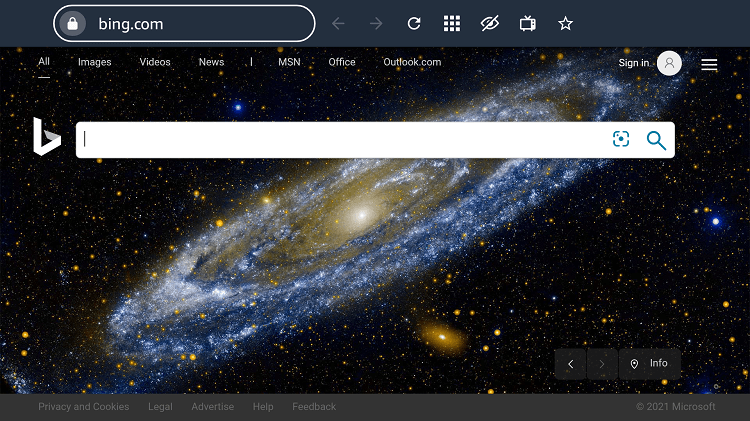 Step 15: In the search bar type https://www.vicetv.com/ make sure the URL is typed correctly since it is case-sensitive
Note: The referenced link is the official URL of this app/website. FIRESTICKHACKS does not own, operate, or re-sell any app, streaming site, or service and has no affiliation with its developers.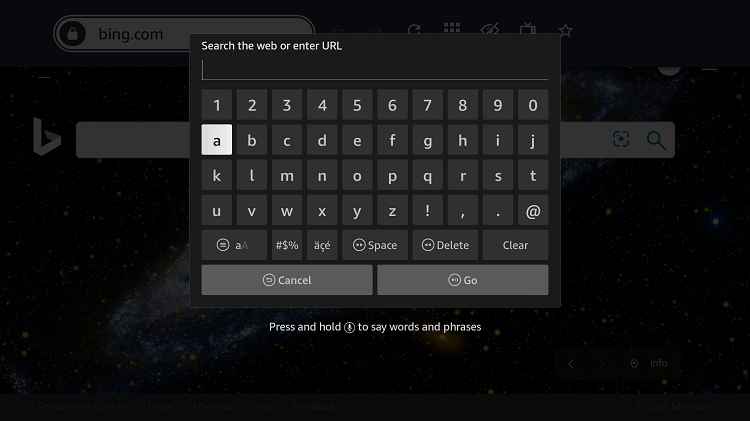 Step 16: This is the Vice TV website interface 

Step 17: You can click on Schedule to watch the Live TV Schedule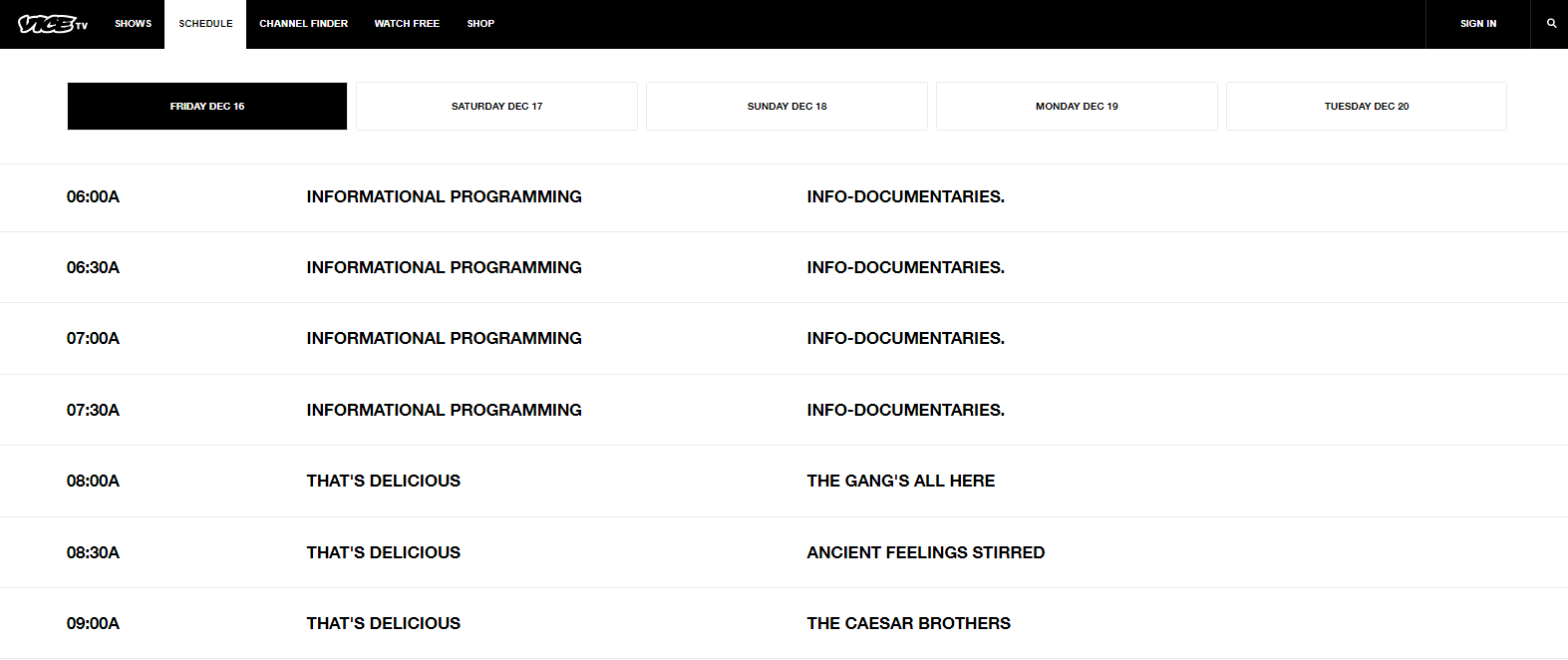 Step 18: To watch free content click Watch Free and begin streaming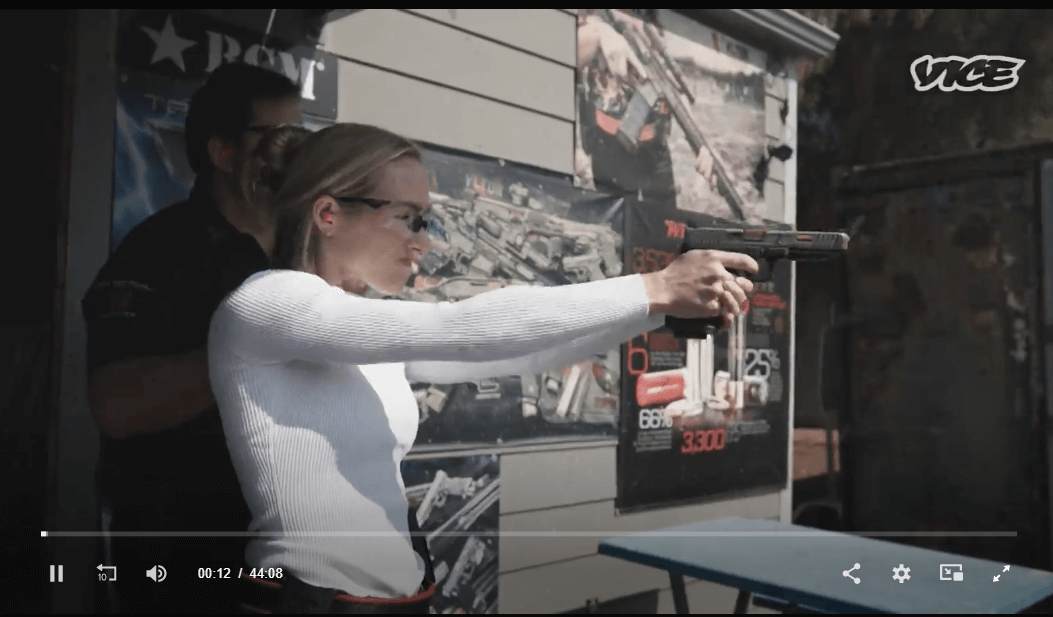 Step 19: However to access other content you will need to connect to a TV service Provider. Click on your TV provider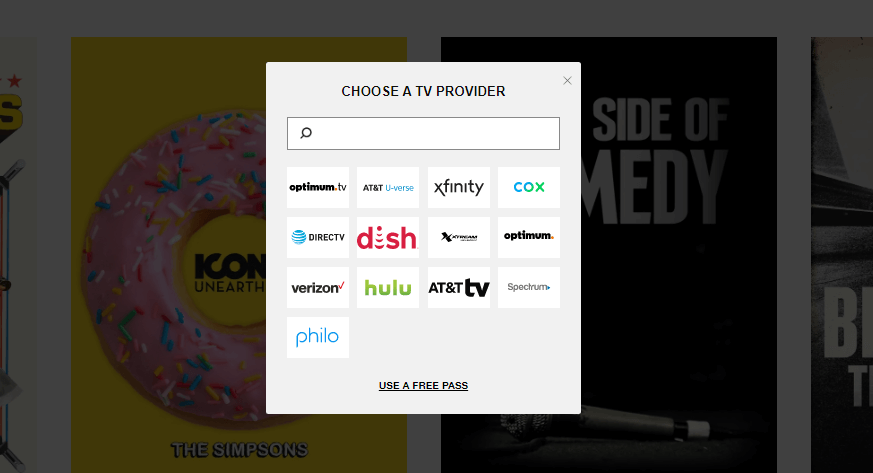 Step 20: Enter Log in details ie email and password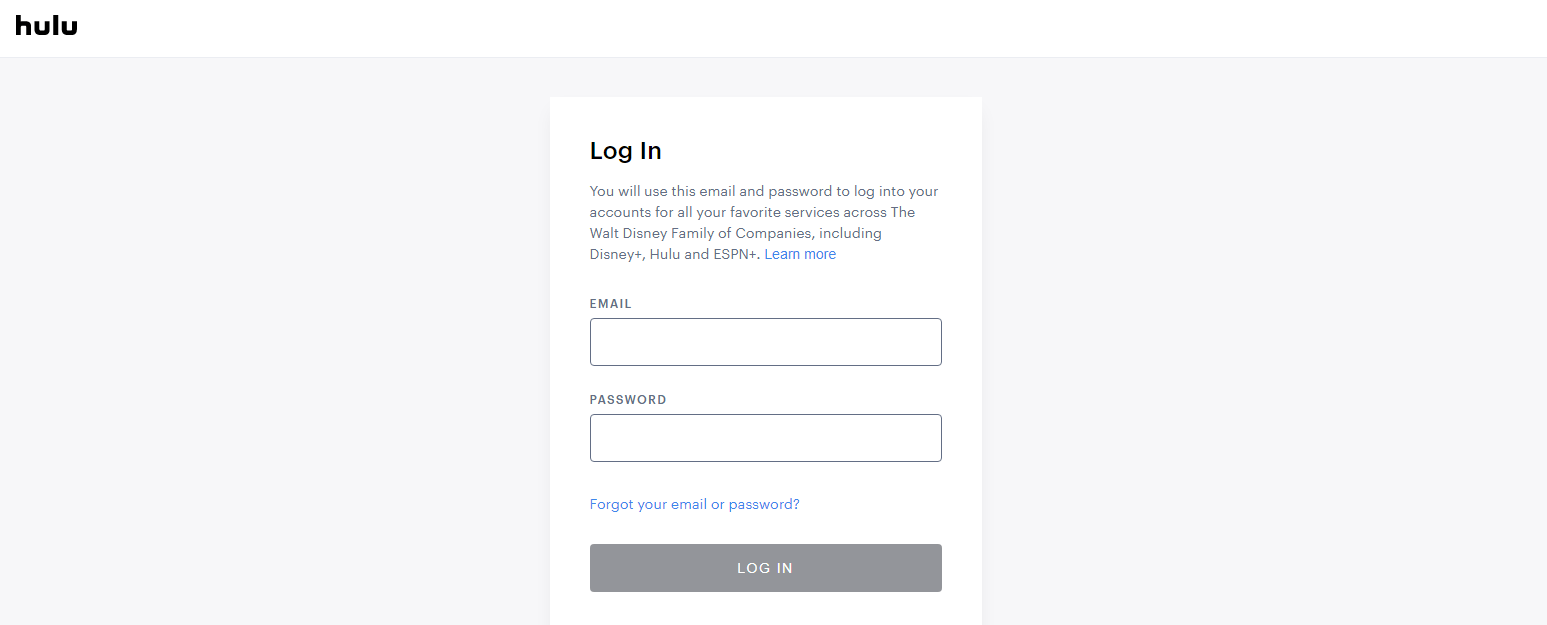 Step 21: Now begin streaming with Vice TV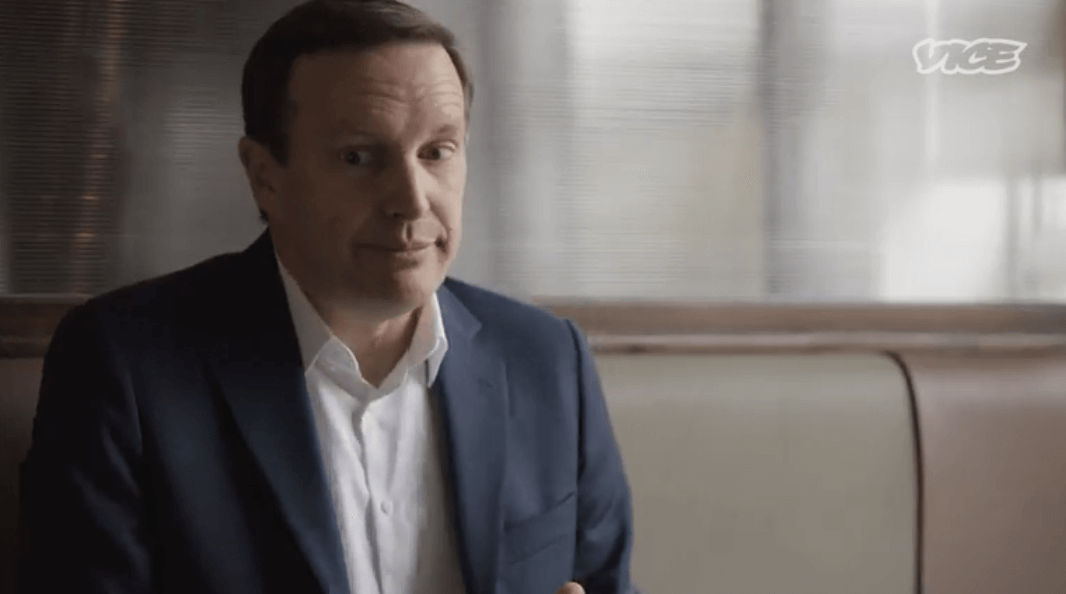 Install and Watch Vice TV on FireStick using Amazon App Store
Vice TV is available officially on the Amazon App Store in the United States.  Follow the steps below:
Step 1: Open FireStick Home
Step 2: Click on the Find tab and then Click on Search Icon
Step 3: Type Vice TV and click on the search result that appears
Step 4: Select the Vice TV app from the list
Step 5: Click on Get
Step 6: Now open the Vice TV app on your FireStick to launch
Step 7: Then proceed with the process of going to com/activate with the browser
Step 8: Select FireStick as the device name and choose your Cable TV provider
Step 9: Then enter the Activation code and after it, you are required to press the Continue button
3 Ways to Watch Vice TV without Cable
If you do not have cable you can still stream with Vice TV. All you need is an internet connection and Smart TV. Here are 3 apps you can install and take a subscription to stream Vice TV.
Since these applications can only be accessible within the United States do not forget to install and use ExpressVPN to bypass geo-restrictions.
To watch Vice TV on FireStick without cable follows the description below, you can select any one of the 3:
Hulu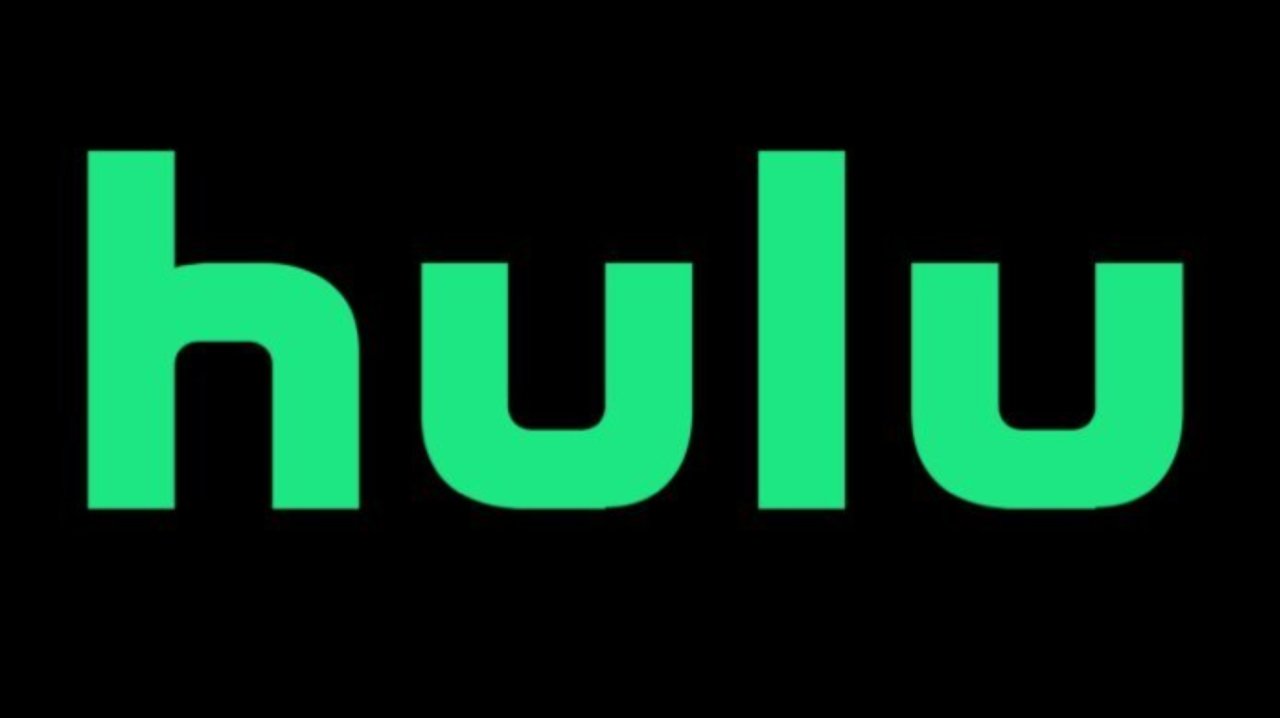 Hulu Live TV includes Vice TV which costs $69.99 a month. Vice TV is one of the 70 channels available on Hulu Live TV. Each Hulu Live TV subscription has the ability to record Vice TV to their Unlimited Cloud DVR, and two people may view it simultaneously.
You may upgrade to use on an unlimited number of devices at home and three when traveling for $9.99 per month. Moreover, on Hulu, there are over 42,000 items of on-demand content.
Read More: Watch Hulu on FireStick 
DirecTV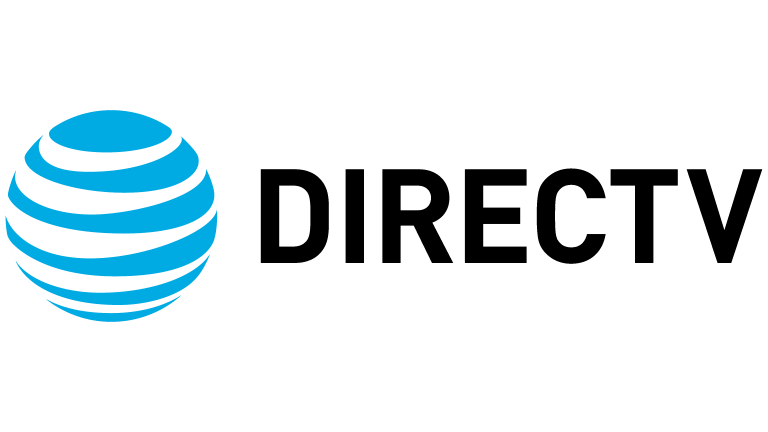 For $69.99 per month, DirecTV's Entertainment package offers more than 75 live TV channels. The channel list consists of Vice TV, ESPN, Nickelodeon, and HGTV, among others.
20 screens can be used at once by subscribers to stream on DirecTV. The user receives 40,000 on-demand movies and series in addition to limitless Cloud DVR. You may register for a risk-free 5-day trial with no commitments.
Read More: DirecTV on FireStick 
Spectrum TV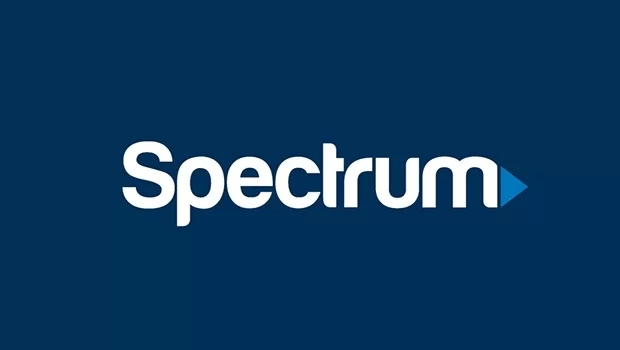 Spectrum is another platform that also offers Vice TV streaming. To start watching Vice TV programming, you must have a Spectrum TV subscription. The spectrum contains more than 125 channel options for its users.
You can become a Spectrum TV member to access unlimited content along with Vice TV for $59.99 per month only. Spectrum also streams Spanish content and sports from across the globe.
Read More: Spectrum on FireStick 
What does Vice TV Offer
Vice TV streams a large number of channels of a particular genre such as news, music, arts, sports, food Technology, Travel, etc. Here are the names of a few shows that you can stream with Vice TV:
Arts and Culture
Autobiographies
The Process
Outsiders
Creators
American Obsession
Art World
Vice Talks Film
How to treat X
Drugs
Cannabis Self Care
Blunt Reviews
Weed Tech
High Society
Rule Britannia
Bong Appetit
Documentary
Innocence Ignored
The Trumps Tapes, Explained
Love Industries
Woman
VICE Reports
States of Undress
Fashion
Model Mother Tongue
Summer of Love
Size Matters
Beyond Beauty
Style and Error
A-Z
Food
Eat your Greens
Eating It
Being Frank
Fat Prince
The Sandwich Show
The Ice Cream Show
Refugee Chefs
Health
First Aid for the Apocalypse
STD Glossary
Sweat It
Tonic Presents: Vice on HBO
International MOM Advice
Raised and Confused
The Yes man
Tonic Fitness Instructions
Vice TV Alternatives
Here are similar apps that you can use to stream US content. Since the apps are limited to the US make sure to install and use ExpressVPN on FireStick These are:
FAQs- Vice TV
1. Can I get Vice TV on FireStick?
You can definitely download the Vice TV app on your Firestick device. All you have to do is install the app. In order to access the account and see the different items and movies, you should purchase a membership package.
2. Can I watch Vice TV without having cable?
Yes. You can watch Vice TV without having cable.
3. Vice TV is compatible with which cable TV service provider?
You can use Hulu, DirecTV, or Spectrum TV and take subscriptions since all these 3 apps include Vice TV in its channel lineup.
4. Does Vice TV have a website?
Yes. You can access the Vice TV website with any browser by typing https://www.vicetv.com/
5. Why can I not access Vice TV in my region?
Vice TV is an American streaming TV channel that can only be accessed by connecting to an American server using a reliable VPN.
Summing Up
A fantastic source for news, documentaries and more is Vice TV. It's an excellent reminder that you don't have to give up your news sources if you cut the cord when you see how simple it is to watch VICE on TV without cable.
You can take subscriptions to apps like DirecTV, Hulu, or Spectrum TV. You can have a look at the Vice TV website to know more about what Vice TV offers. To conclude, I have mentioned ways to watch Vice TV on FireStick.
However, since Vice TV is only accessible in the US you are required to install and use ExpressVPN and connect it to a US server. It is a dependable VPN that also prevents you from ISP throttling and malware for a protected connection