Did you just jump on the bandwagon and bring an Amazon FireStick home?
If yes, we are here to help you to become part of the large FireStick family.
Before you start unpacking your device, read this article. This is the one-stop guide for all first-time users and will tell you everything about how to use FireStick from what this small device is to how youcan catch up on your favorite TV programs.
Thanks to internet, there are many streaming apps out there that you can download and start watching different on-demand TV programs as well live TV channels.
The FireStick device brings all your streaming apps at one place i.e. your TV screen so you can enjoy the best of many worlds together!
This guide will help you start getting the most out of your device in no time!
What is Amazon FireStick?
If you're reading this, chances are you have already bought a FireStick device and ( I'm assuming ) must already know what it is.
But a little introduction never hurt anyone, so here we go!
Launched in 2014, Amazon FireStick is one of the series of digital media players that lets you stream a wide range of on-demand TV content such as TV shows, movies as well as live TV channels from all over the world on your TV screens.
It looks a lot like a USB flash drive which makes it portable, meaning you can connect it to any TV screen available to you anywhere and let the fun begin.
With your FireStick device, you can download over 15000 streaming apps and games to enjoy. Amazon claims that this means you can access over "tens of thousands' of TV channels and their content.
FireStick is compatible with all your favorite streaming apps such as Amazon Prime, Netflix, Hulu and thousands more. Its 4K version lets you watch videos in 4K resolution.
How to Set Up Your FireStickFor The First Time
When you unbox your FireStick, here's what you will find:
The Stick
Remote Control (Alexa Voice) along with 2 AAA batteries
HDMI cable
Power adapter
2 AAA batteries
Before you start setting up your device, make sure you have the following first:
A TV screenthat is compatible with Fire TV Stick. A compatible TV would have a HDMI port and has a 1080p Full HD display.
A stable wireless internet connectionthat has a bandwidth of at least 2 Mbps. In order to maximize on your FireStick, you would need a Wi-Fi of at least 8 Mbps since any download speed less than that wouldn't support video streaming in 1080p.
An Amazon Accountto login to your FireStick. In case you don't already have one, you will need to buy an Amazon subscription. It could be any Amazon account, however, it is best if it is an Amazon Prime account.
Now follow the steps below to be able to use your device:
Step 1: Get Things in Order
Connect the Amazon FireStick device to Power Adapter using the micro-USB port on the Stick.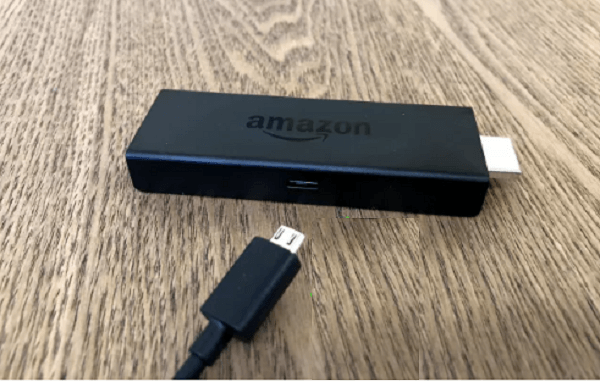 PlugPower Adapter into a power socket.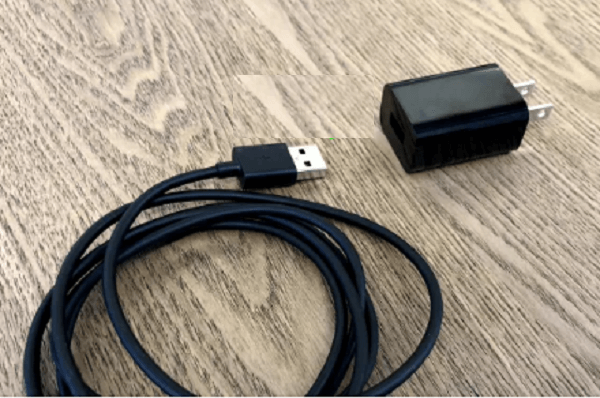 Plug in the Fire TV Stick into your TV screen using the HDMI port.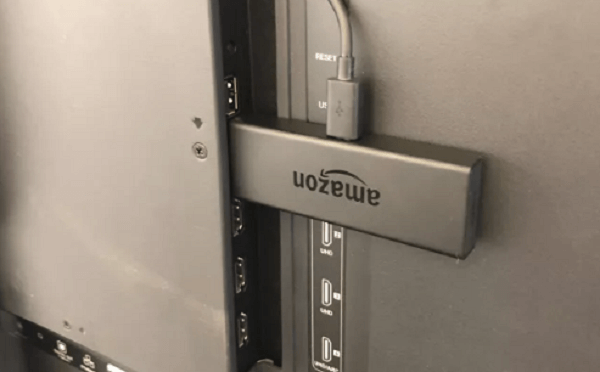 Insert the batteries into the Alexa Remote. (Note: Both the batteries are placed in an identical manner ( i.e. identical battery ends are placed ).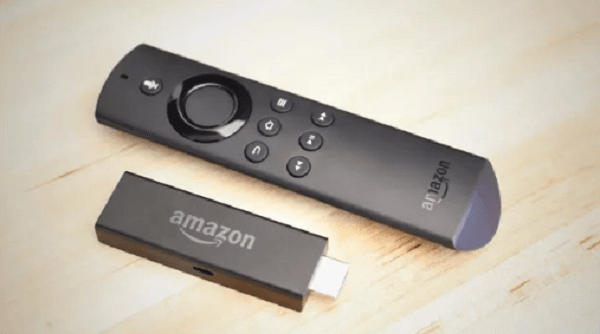 Step 2: Get Ready
Turn on the TV. You will see a FireStick initialization screen.
Hold the remote directed at your TV screen.
Press the 'Home' button on the remote. Hold for 10 seconds to pair the remote with FireStick.
Press the 'Play/Pause'button to start.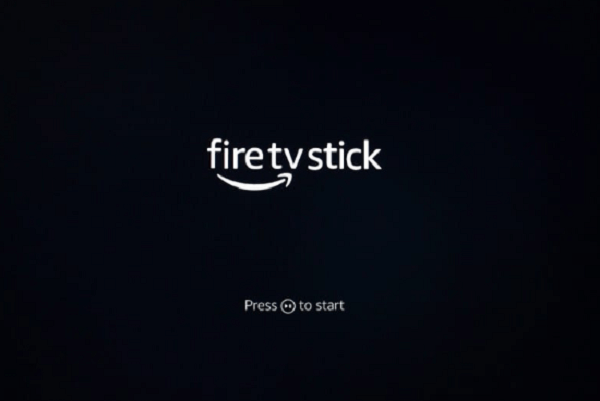 Step 3: Set up Some Basic Settings
Select your preferred language from the dropdown menu and press the 'OK' button.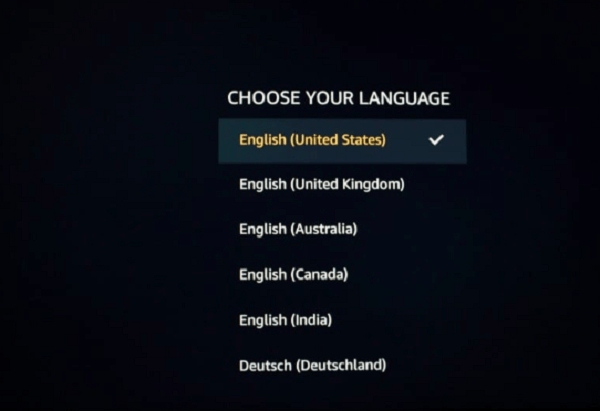 FireStick will start scanning for available internet connections.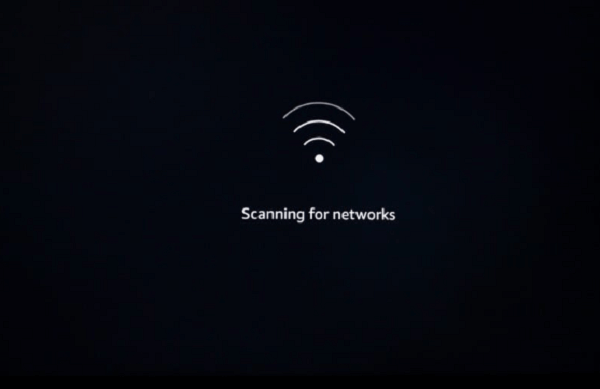 Select your home network from the list.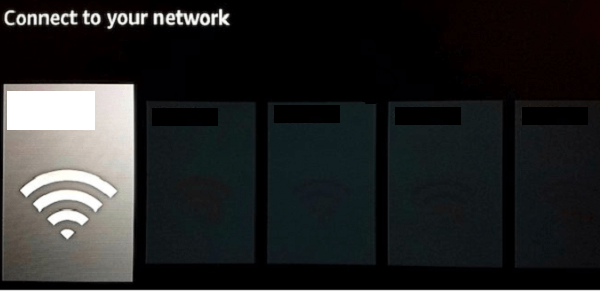 Enter the password and click on the 'Connect'
Step 4: Register or Sign in to Your Amazon Account
Note that your device will already come registered with the account you ordered it from. However, if you didn't place an order on Amazon or you wish to change the associated account, follow these steps:
Click on 'I already have an Amazon Account' option to log in to your account.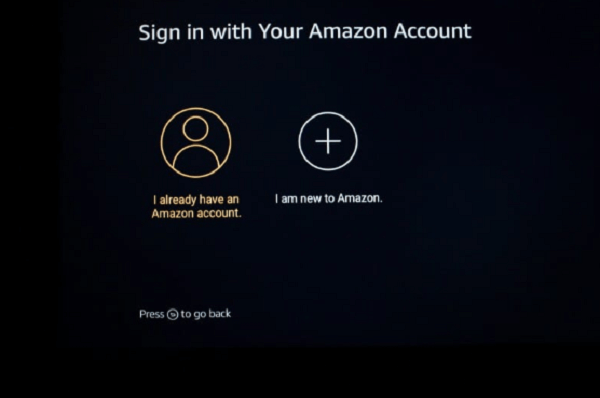 Enter your email and password you used while registering.
Select ' Yes, continue as XYZ' button to proceed.
OR
Click on 'I am new to Amazon' if you don't have an account and register yourself.
Step 5: Navigate Essential Initialization Steps
Setting 1: Password Auto-fill
Click on 'Yes' if you want your wifi password to be saved to Amazon cloud so any other Amazon device with the same account can automatically connect to this network in future. It will save you the trouble of manually connecting to wifi each time you register your account on a new Amazon device.
OR
Click on 'No' if you are concerned about compromising your security or don't plan to use any other Amazon device.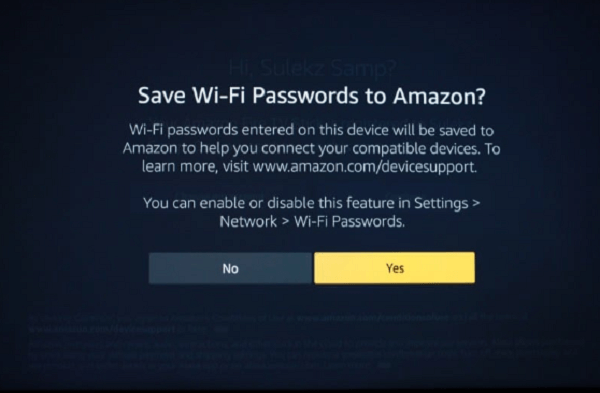 Setting 2: Parental Controls
Click on 'Enable Parental Controls' if you have kids who may require parental supervision while watching TV. Then set a PIN code which you will require each user to enter it whenever they access a video that is not rated appropriate for children or teenagers.
OR
Click on 'No Parental Controls' if you don't need to enable parental controls.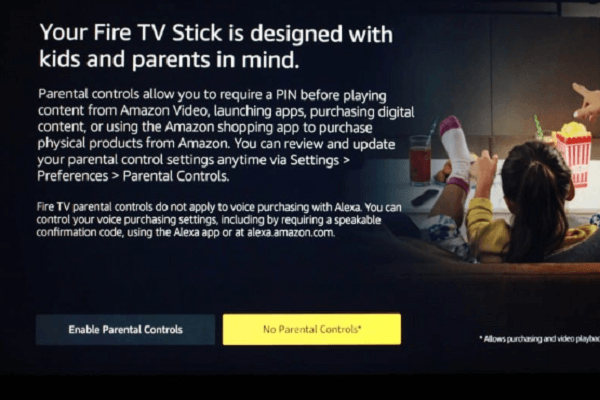 Setting 3: Alexa voice commands
Watch the video on how to use Alexa voice commands on your FireStick remote.
Setting 4: Data Usage Monitorting
Select 'Enable Data Monitoring' if you want to track or restrict your data usage on FireStick.
OR
Click on 'Set Up Later' if you aren't conscious of your data consumption.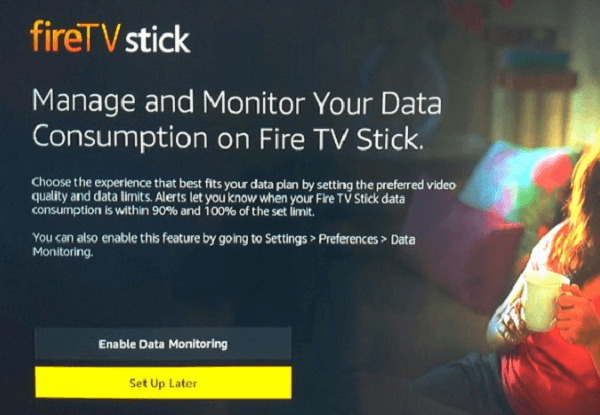 Setting 5:  Install Streaming Apps
Click on 'Get Started' if you want to install all your favorite streaming apps with a few clicks instead of going through the hassle of installing each one individually.
OR
5. Click on 'No Thanks' button to skip this step until later.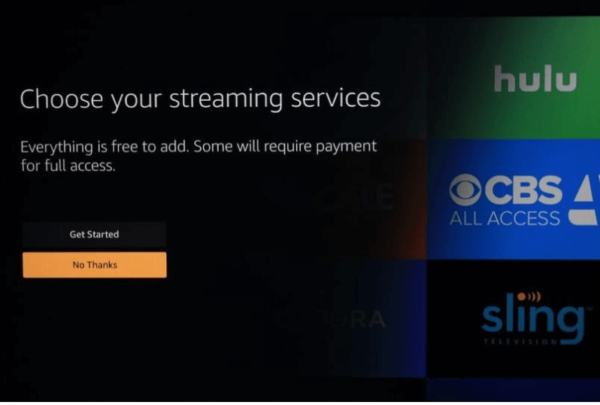 Step 6: Set Up FireStick Remote Pairing With TV
Please note that this step is only applicable if you have a new version of FireStick that comes with a remote that looks similar to a TV remote i.e. it has TV control buttons such as play/pause, volume button.
Click on the 'Next'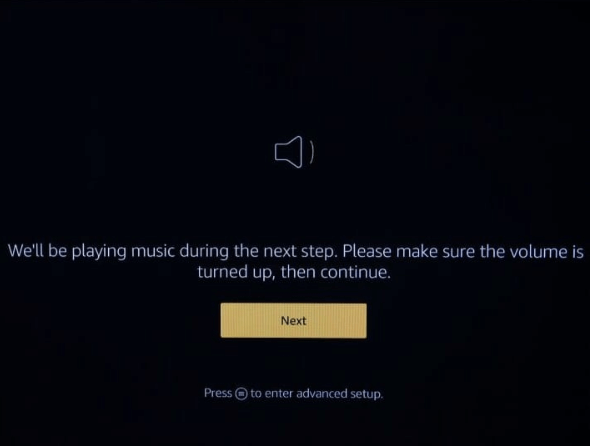 Point the remote at your TV screen.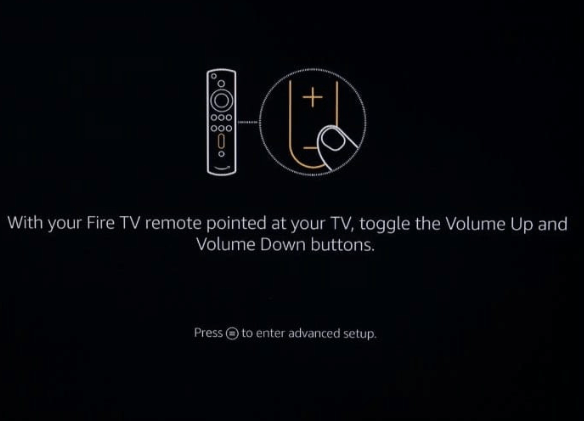 Press the 'Increase Volume/Up' and 'Decrease Volume/Down'
Select 'Yes' if the volume controls work as expected.
OR
Select the 'No' button if something's wrong.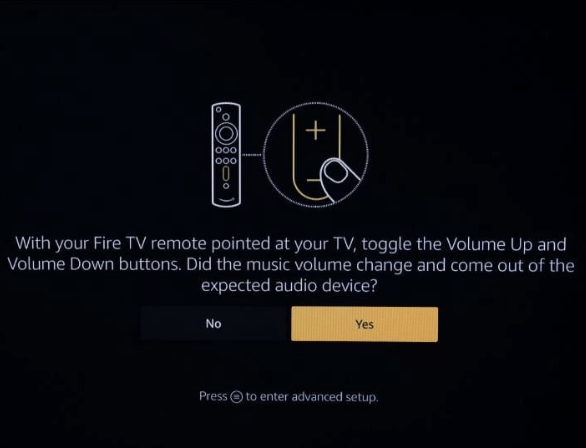 Click on 'OK' button to complete setup.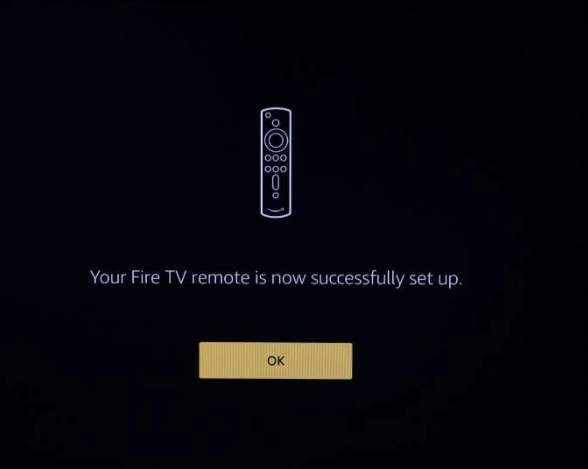 How to Use Alexa Remote
Alexa voice remote is one of the premium features of an Amazon FireStick. As you can tell, it lets you use your voice as a remote control without ever touching one.
Cause let's face it, nobody wants to get up to grab the remote. What's more comfortable than giving voice commands and your TV following them?
Below are the common voice commands can your FireStick device work with.
"Alexa, open ________ (insert app name)."
"Alexa, search for (insert TV program name)."
"Alexa, watch ________ (insert TV program name)."
"Alexa, show me ________ (insert TV program name)."
"Alexa, play."
"Alexa, pause."
"Alexa, play next eposide."
"Alexa, fast forward by ______ (insert time frame in either minutes or seconds)."
"Alexa, skip ________ (insert time frame in either minutes or seconds)."
"Alexa, rewind."
"Alexa, add this to my watchlist."
"Alexa, what's the weather like today?"
"Alexa, play _______ (insert artist name or song title)."
How to Download and Install Apps on FireStick
You may want to download many different apps on your FireStick, they may be one of the many free streaming apps that will give you access to thousands of hours of programming or a VPN to protect your privacy online.
Method 1: Download it from Amazon Store
If your desired app is available on Amazon store, follow these steps to get it.
Open FireStick
The home screen will appear.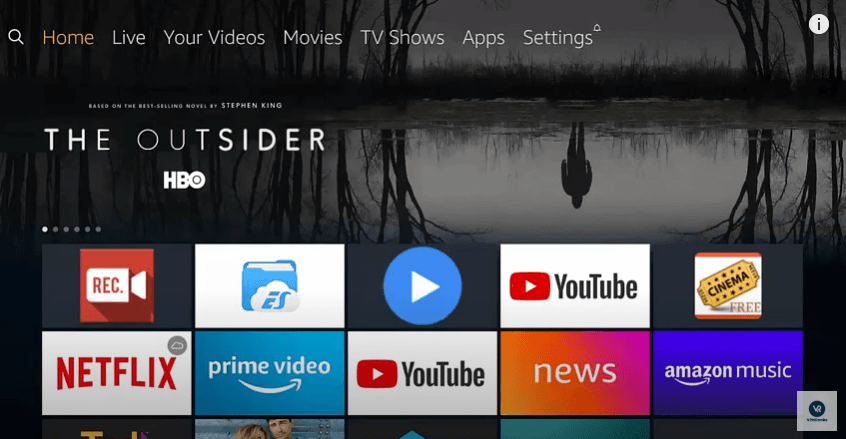 Go to the menu bar on top of the screen.
Click on the Search icon on left.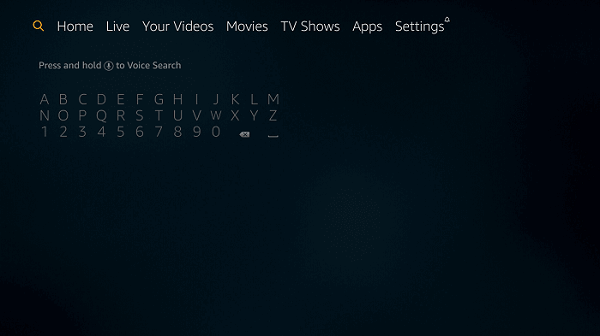 Type 'Ipavnish' in the search bar.
Note: IPVanish is used as an example. You can download any app of your choice.
Click on 'Ipvanish' in the search results.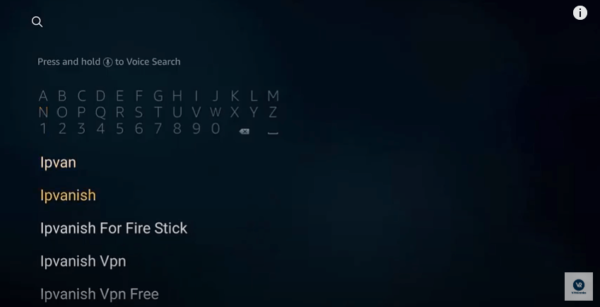 The following screen would appear.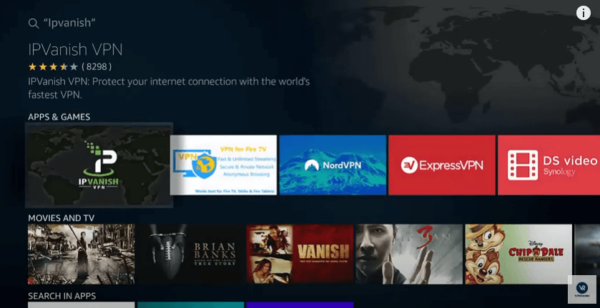 Go to the' Apps & Games' list.
Click on the 'IpVanish' tab in the list.
On the next screen, click on the 'Download'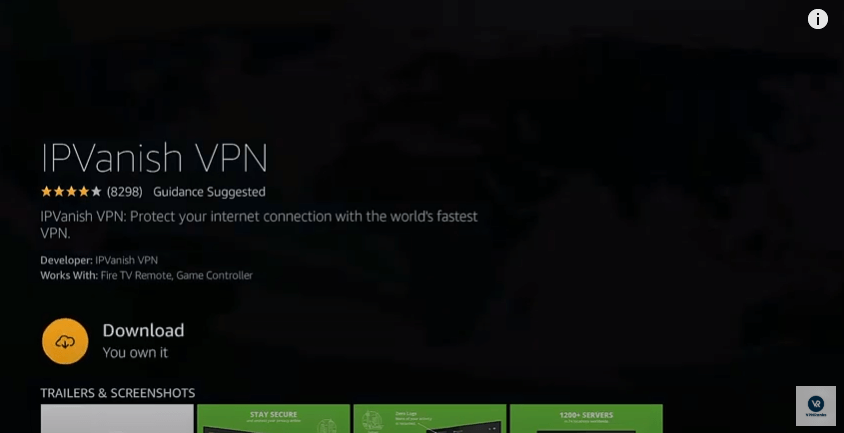 The app will start downloading.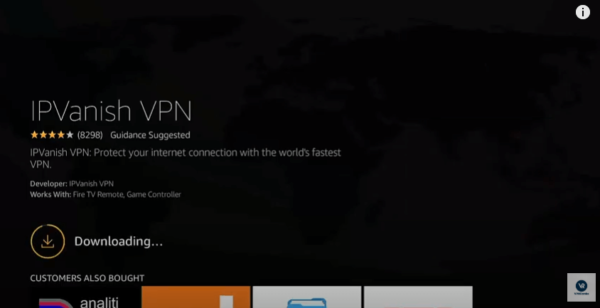 Download will finish.
App installation will automatically start and complete.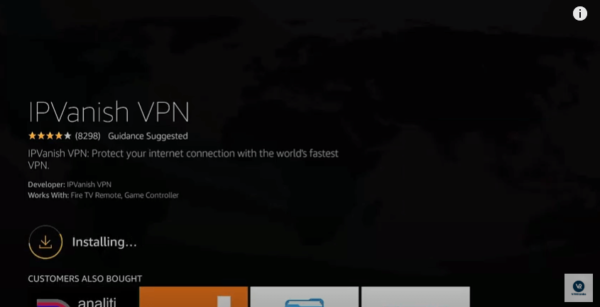 Click on the 'Open' button to launch the app.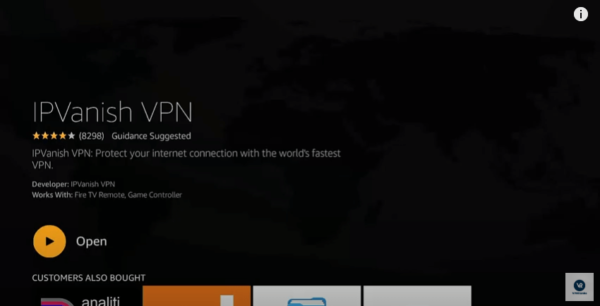 The app is now successfully installed on your device.
Method 2: Use the Downloader App to Install APK file
The Downloader app on Amazon store is a very useful app. You can download any app that is not available on Amazon store for direct download on FireStick through the Dowloader app.
Go to the home screen.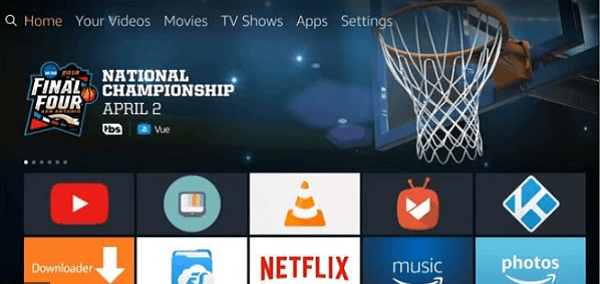 Go to the menu bar on top.
Click on'Settings'.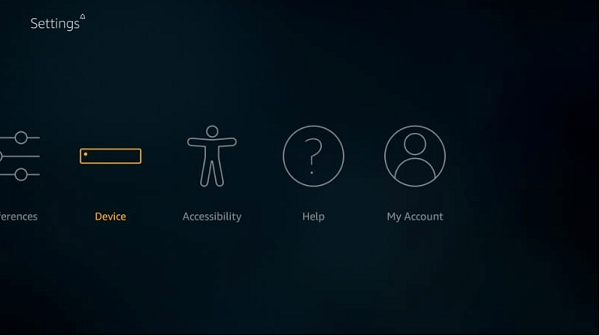 Click on 'Device'in the Settings menu.
Note: 'Device' is called 'My Fire TV' on some devices.
In Device menu, click on'Developer options'.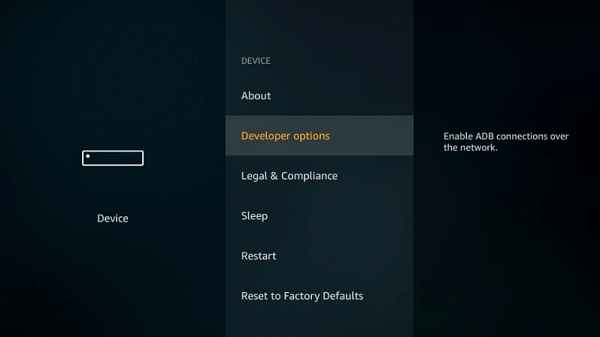 Click on 'Apps from Unknown Sources'.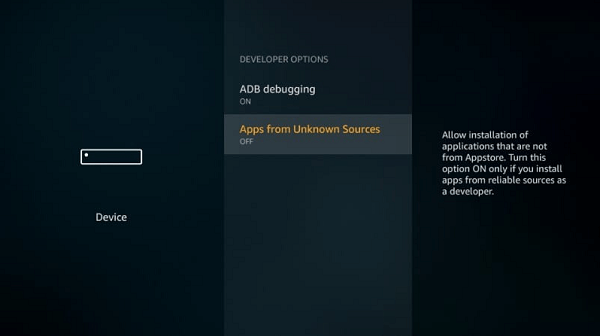 Click on the 'Turn On'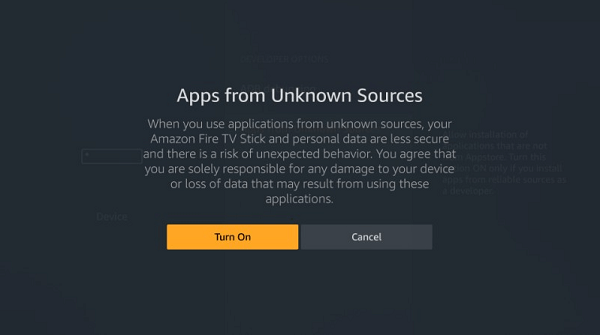 Go back to the home
Click on the search icon.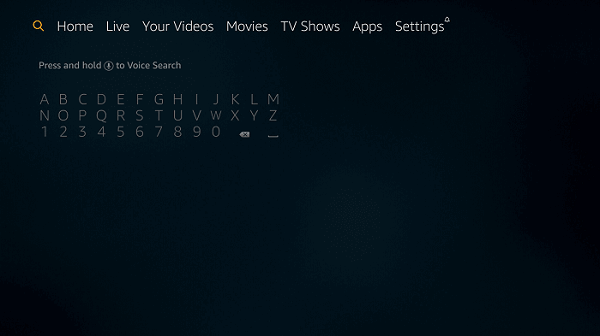 Type 'Downloader' in the search bar.
Click on 'Downloader' in search results.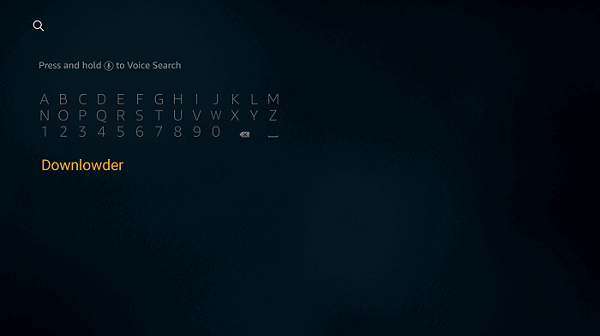 Click on the 'Downloader' tab.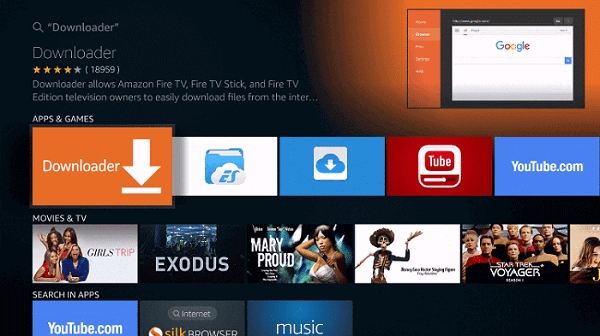 Click on the 'Download'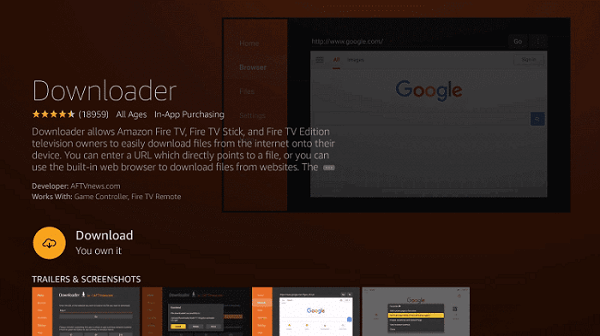 Download will start and finish.
Installation will start and finish.
Click on 'Open'.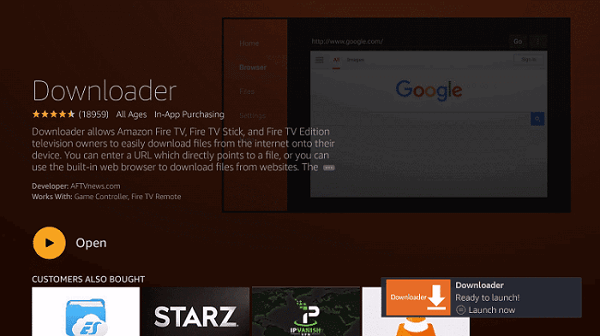 Downloader home page will open.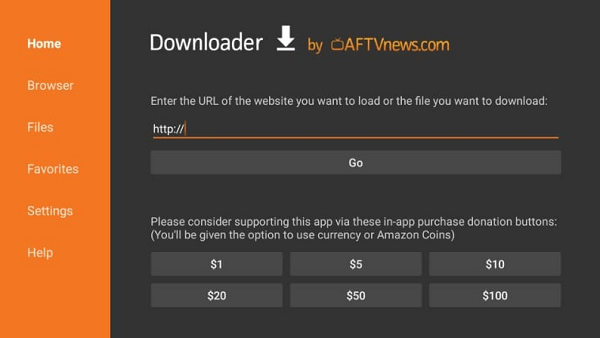 Type the link of the APK file in the URL bar.
Click on 'Go'.
The file download will begin.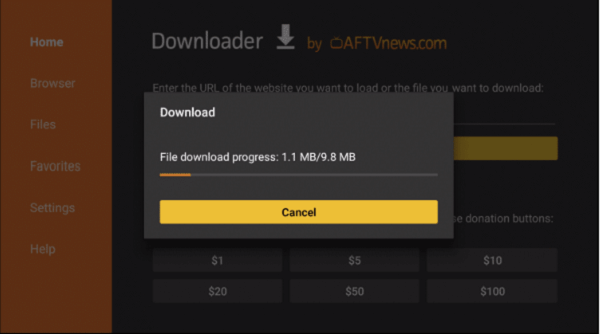 Click on 'Install'.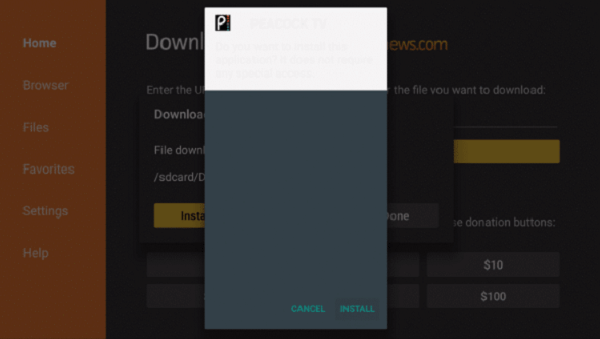 Click on 'Open' to launch the app.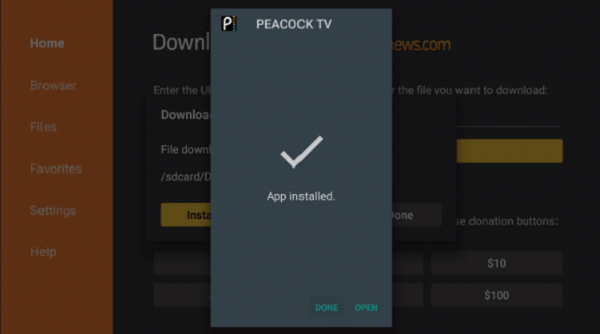 The app is now successfully installed on your device.
How To Install a VPN on FireStick
There are two main advantages of installing a VPN service on your FireStick.
Many streaming apps are geo-restricted i.e. you can only watch them in specific parts of the world. Hard luck if the movie you want to watch is on Netflix Spain but you live elsewhere! But a VPN will allow you to watch Netflix Spain from anywhere in the world.
A VPN connection masks your IP address and prevents hackers, government and your ISP from discovering your identity and monitoring your online activity.
Follow these steps to install SurfShark, a trusted VPN service on your FireStick.
Go to your FireStick home screen.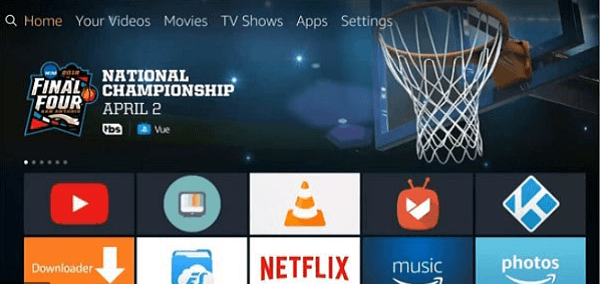 Click on the Search icon.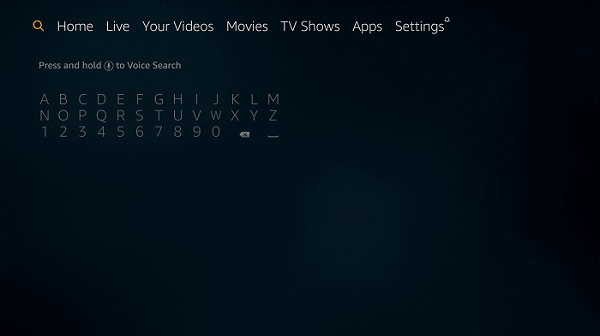 Type 'SurfShark' in the search bar.
Click on 'SurfShark' in the results below.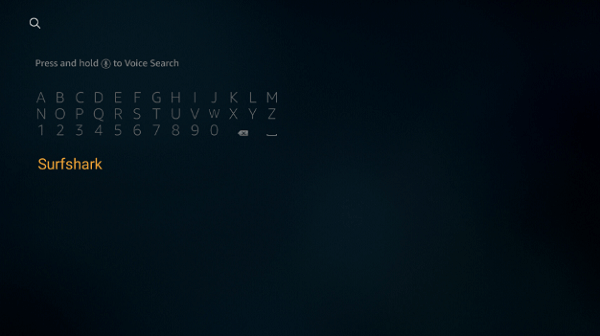 Move to the 'Apps & Games'
Click on the Surfshark tab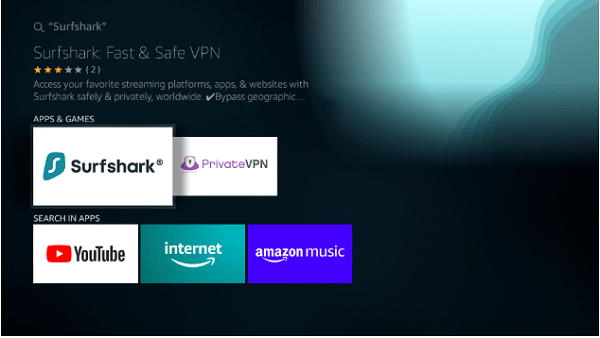 Click on 'Get' button to download.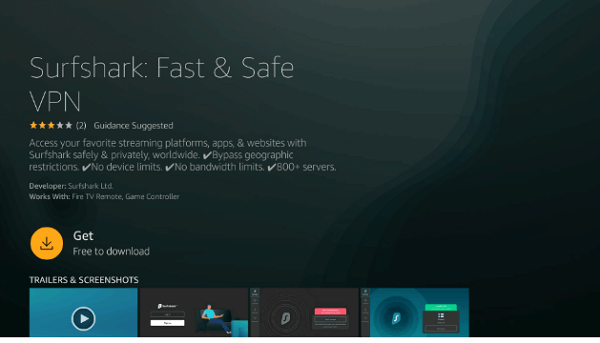 App download will start.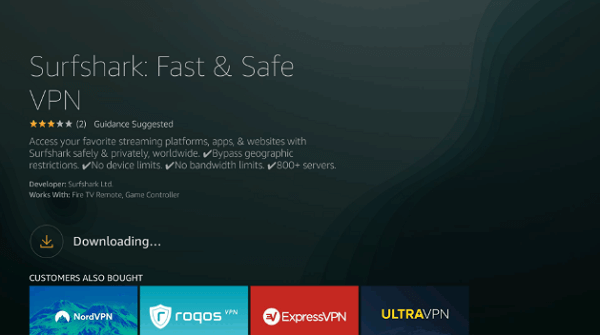 Installation will automatically start and complete.
Click on 'Open' to launch SurfShark.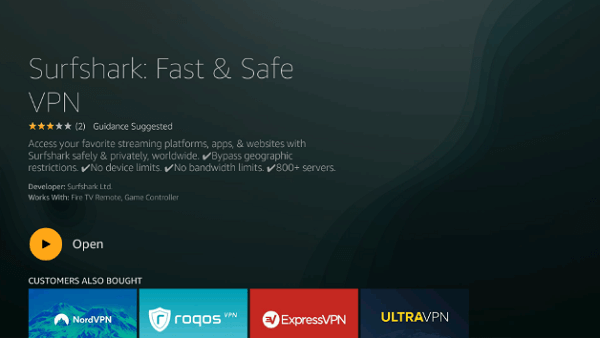 Go to https://order.surfshark.com/.
Sign up for SurfShark and get a plan.
Enter you're your email and password and login.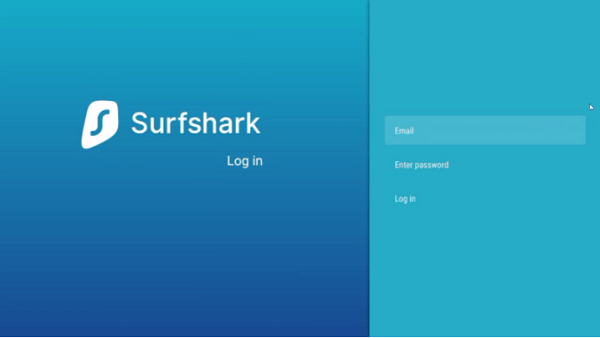 Connect to a server of your choice.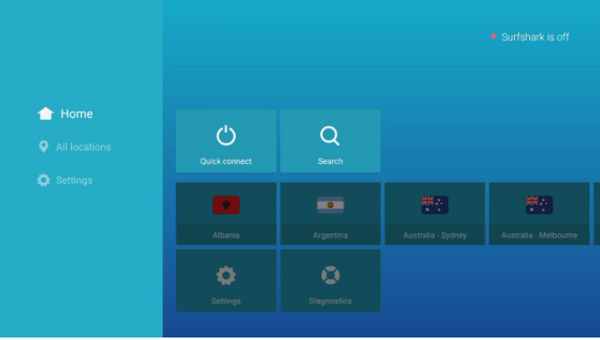 Conclusion
Now that you've set up your FireStick, have already downloaded some of your favorite apps as well as a VPN service to protect your privacy, you may think you're done.
Well, you're never done with such a device. With a FireStick, the possibilities are endless. There's always another streaming app to download, always a show to stream and a live TV channel to explore.
If you've read this article from top to bottom, you are now ready touse your FireStick .
Happy FireSticking!