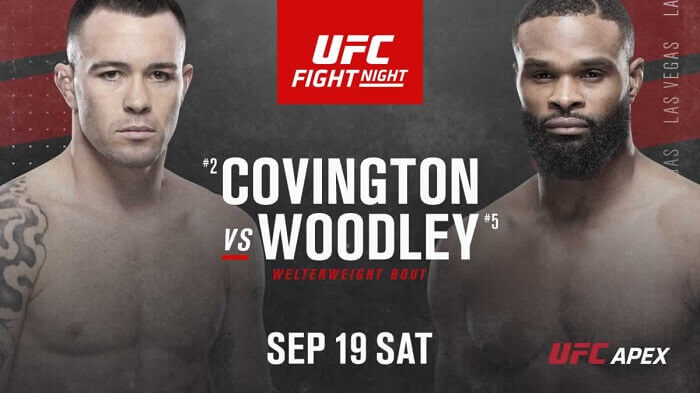 Covington vs Woodley is finally happening! The bad blood between the two former 'American Top Team' teammates will finally be settled.
UFC has put together an amazing card full of great athletes. You get to see Johnny Walker, Niko Price, Khamzat Chimaev, Mackenzie Dern, and Donal Cerrone. 
The UFC Fight Night: Covington vs Woodley will be happening at UFC Apex on Sept. 19 Saturday Night.
In this guide, I will be discussing how to watch UFC Fight Night Covington vs Woodley on FireStick. I will be discussing both the premium method (for any device) and the free method (recommended).
If you're likely watching a free method, make sure you first subscribe and install a VPN (such as Surfshark) to hide your IP address and online identity. Failing to do so will likely expose your IP address and you will face legal troubles.
The free method works from anywhere and on any device including FireStick. But for your own online protection, get yourself a VPN at an affordable price ($2.49/month)
How to Watch UFC on FireStick (Free Method)
I have discussed the free method using Amazon Silk Browser if you have a FireStick. If you don't have a FireStick, you can simply watch it in any browser on any device.
Once again, I would recommend anyone to install and Use Surfshark on FireStick since this method is absolutely free and doesn't require any subscription.
Step 1: Open FireStick Home and click on the Search menu
Step 2: Type Amazon Silk Browser and click on the result that appears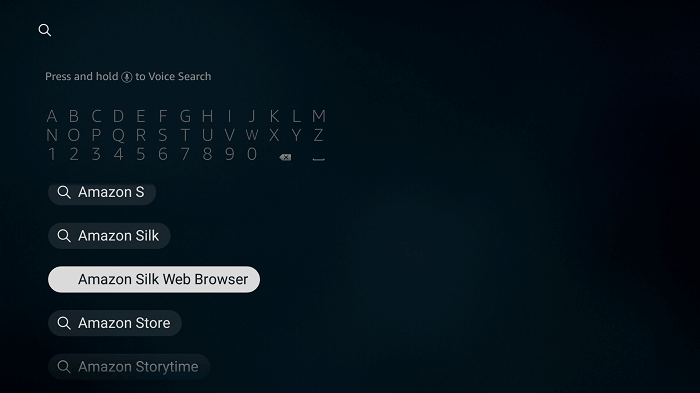 Step 3: Install the app if it isn't installed, and click Open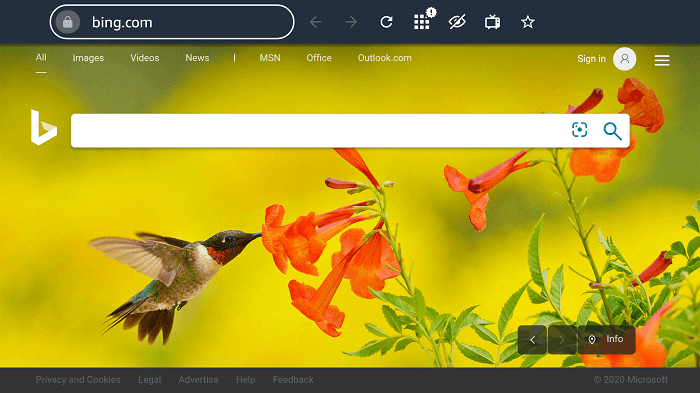 Step 4: On the top of the browser, hover your mouse pad and click on it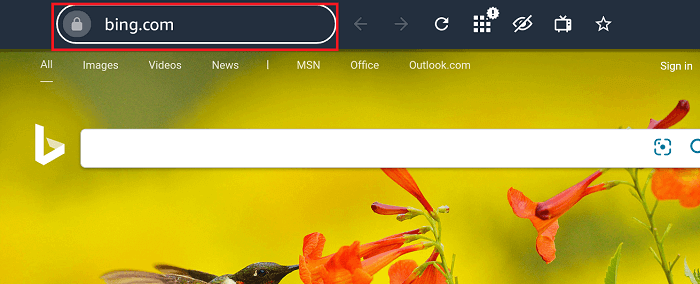 Step 5: Enter this URL ustvgo.tv/category/sports OR livetv.sx/enx OR crackstreams.com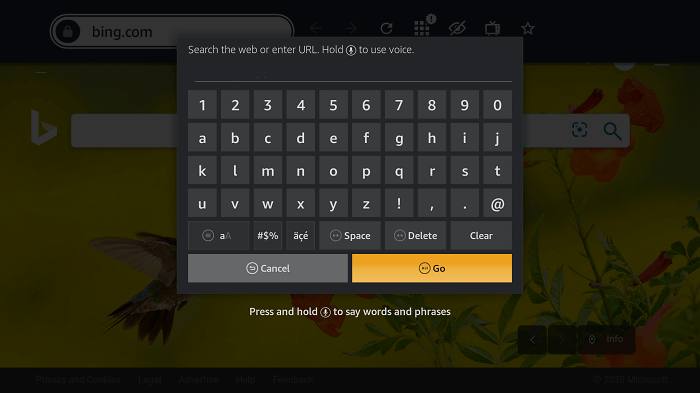 Step 6: Choose ESPN or the UFC match that will air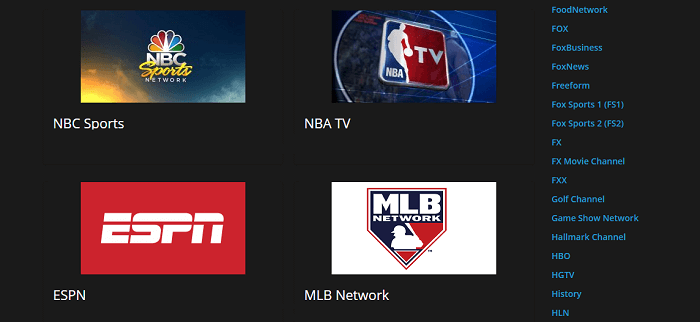 Step 7: Start streaming!
How to Watch UFC on FireStick (Premium Method)
The premium method can be used to stream UFC 251 on any device whether it be on your mobile, laptop, or Smart TV.
ESPN+ app is unavailable outside of the United States. You won't be able to subscribe to the service until you have a VPN (Surfshark is our top recommended VPN).
You will need to install Surfshark on FireStick and then connect to its US server. Only then, you will be able to open ESPN+ website. Otherwise, you see a geo-restriction image like this below: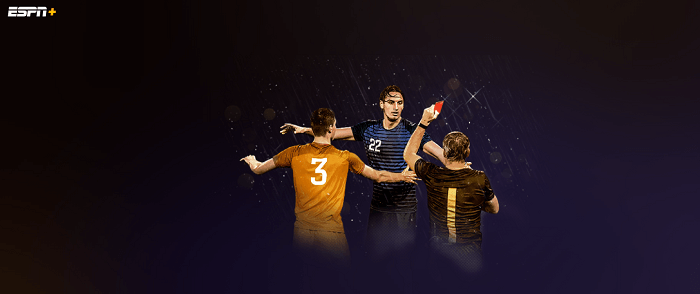 Step 1: Open ESPN+ website and click on Buy PPV to purchase ESPN+ subscription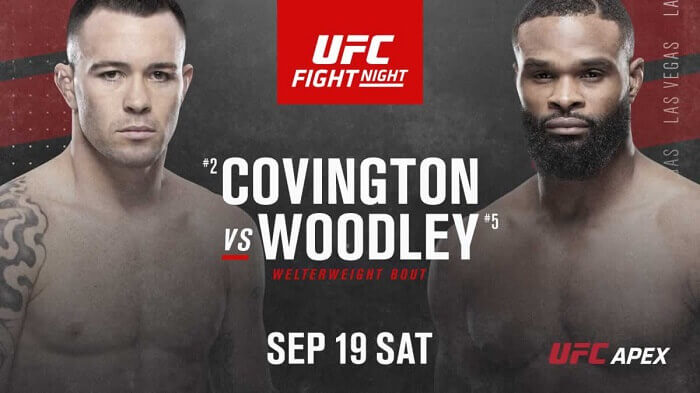 Step 2: Click on Sign Up to create a new account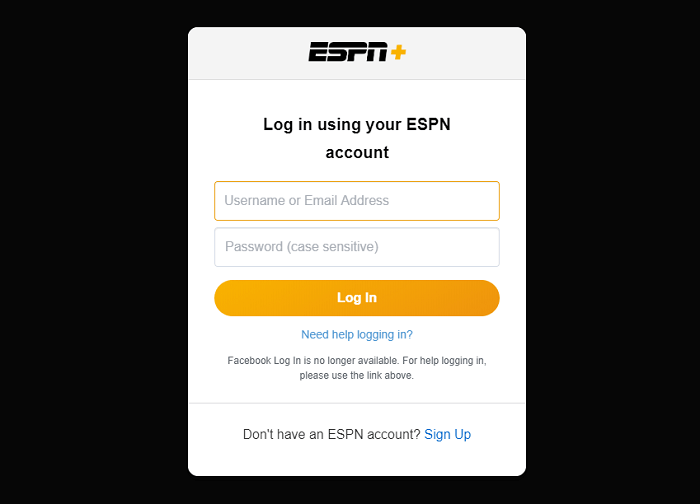 Step 3: Enter your details and press Sign Up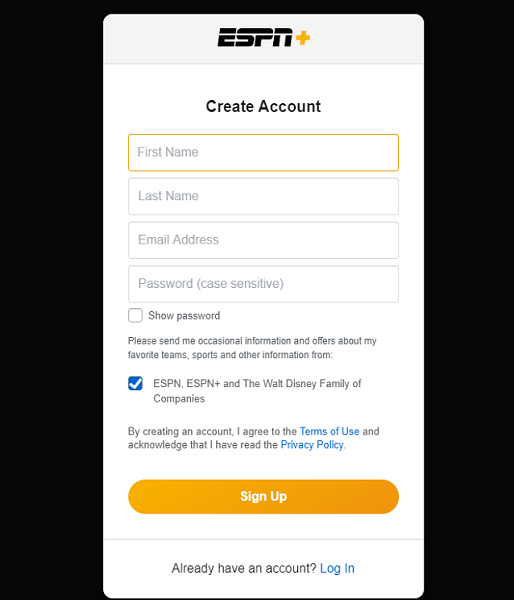 Step 4: Enter payment details (you will be charged $84.98 for UFC PPV + ESPN+ annual subscription)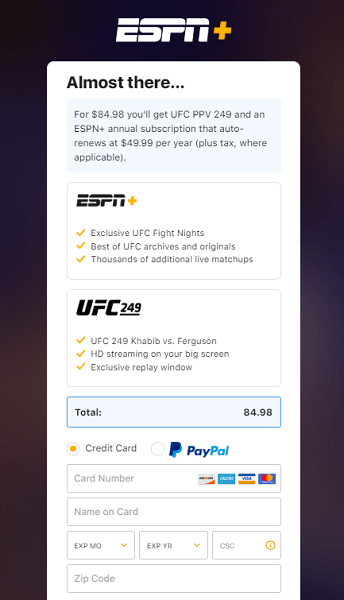 Step 5: Now open FireStick Home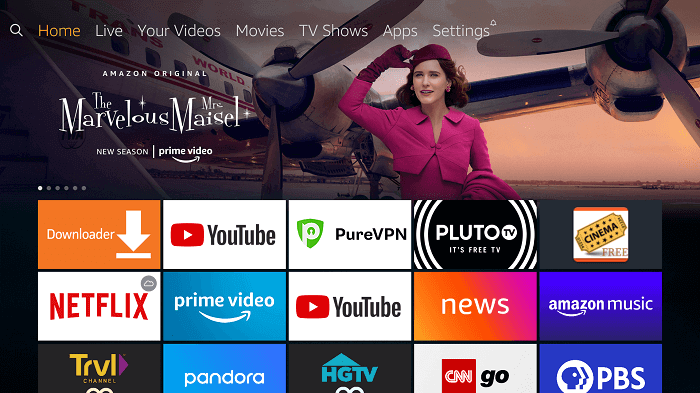 Step 6: Click on Search icon from the top-left corner menu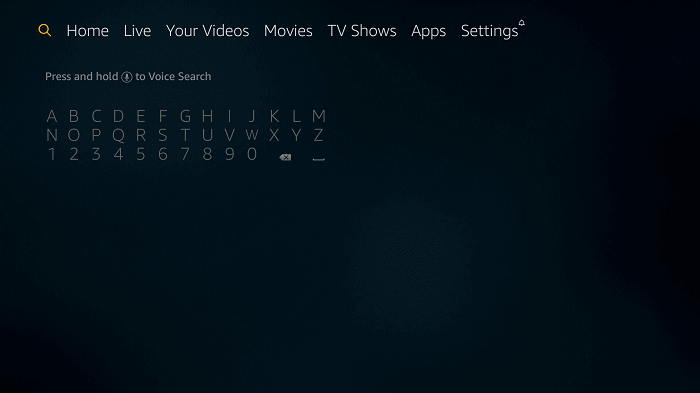 Step 7: Type ESPN+ and click on the first search result that appears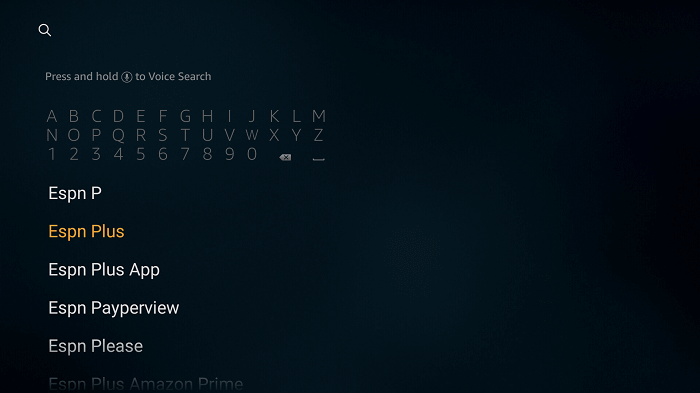 Step 8: Select the ESPN+ app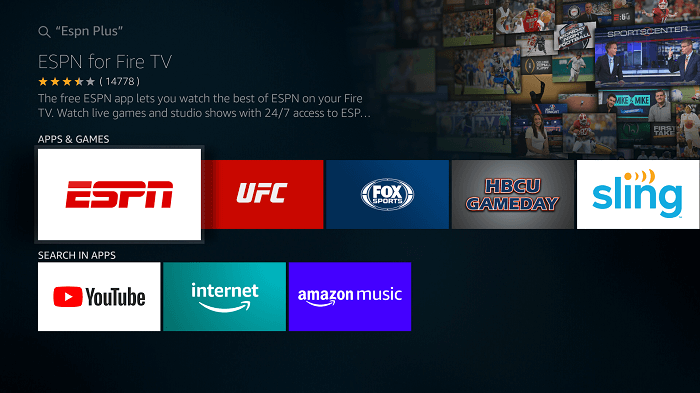 Step 9: Click on Download or Get option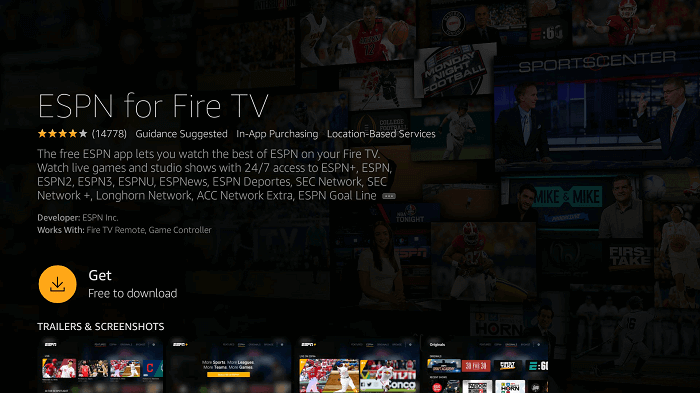 Step 10: Once installed, Open the app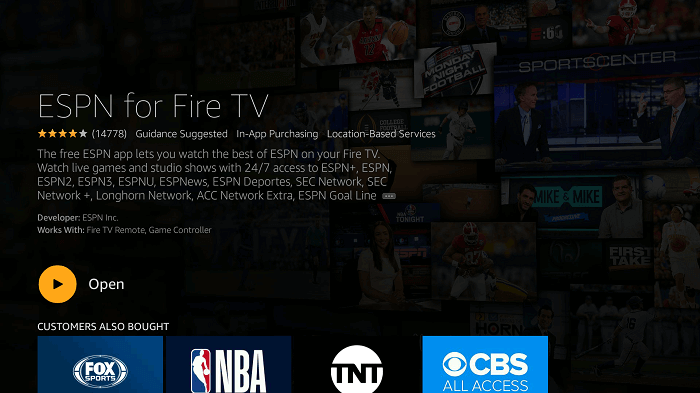 Step 11: Enter Login details and start using the service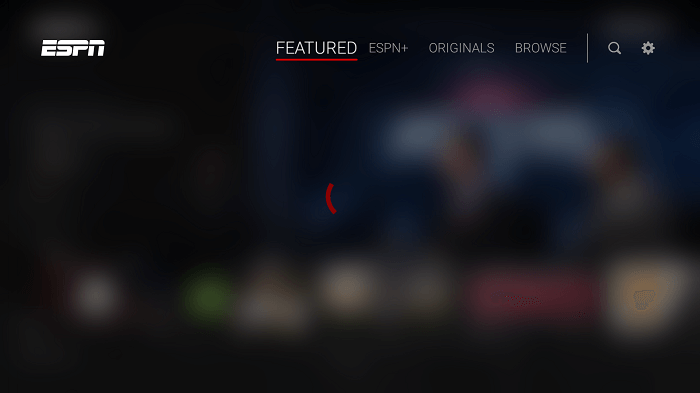 When and Where is UFC Fight Night Covington vs Woodley?
UFC Fight Night Covington vs Woodley is happening on UFC Apex. The fight will take place on 19th September this Saturday night.
The timings are:
Prelims: 8 pm E.T
Main Card: 10 pm E.T
Covington vs Woodley Statistics
Here are some of the basic statistics for the Woodley vs Covington fight: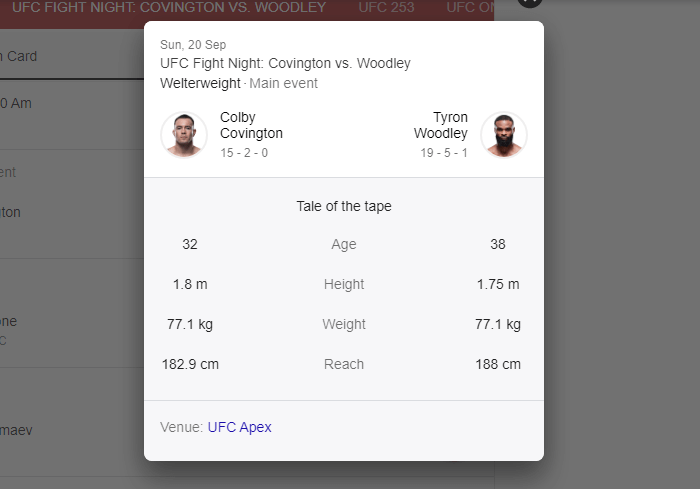 UFC 251 Fight Card
Here is the list of Main Card fights and Prelims appearing on UFC Fight Night this Saturday. Of course, there's a headliner Covington vs Woodley, but there other great fights that you need to know about.
Main Card UFC 251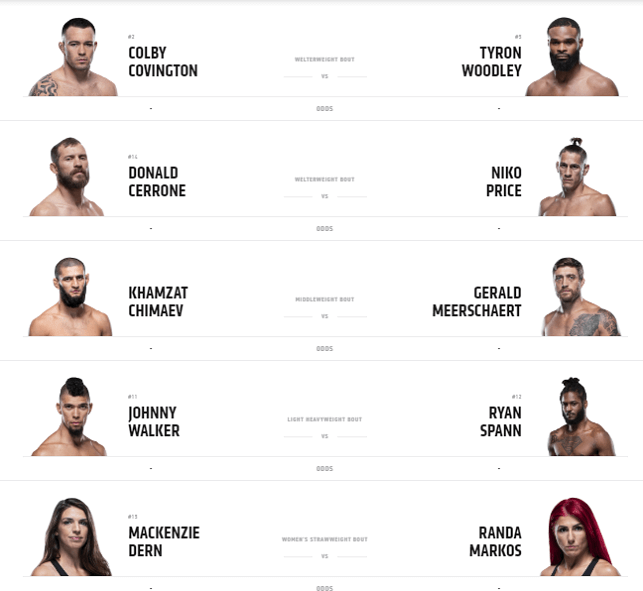 Prelims UFC 251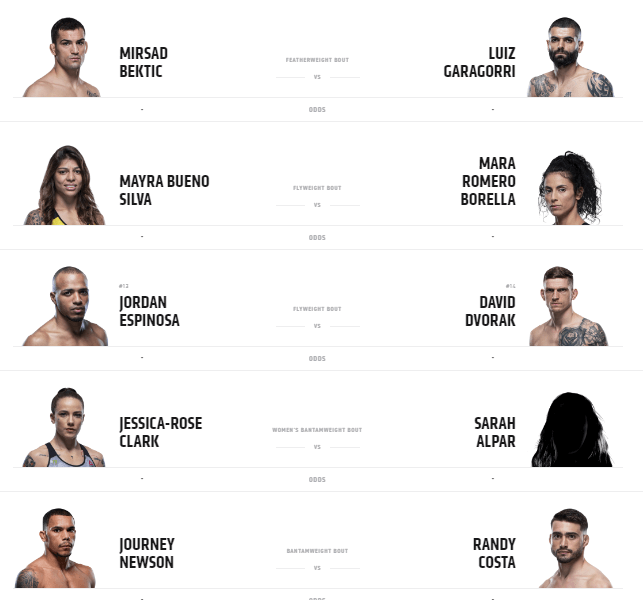 Colby vs Woodley Predictions
Colby vs Woodley is a close fight. If both of these fighters had fought 2 years ago, Woodley had been a clear winner.
However, looking at the previous 2 Woodley matches and comparing it with the previous 2 Colby matches, it seems easy to say Colby will win this.
Woodley lost the last 2 of his bouts against Champion Kamaru Usman and then to Gilbert Burns. Both of these fighters used wrestling and a combination of boxing to defeat Woodley.
Now, Colby brings the same skill set. He used the same technique against Robby Lawler but in his last match, he showed that he had tremendous boxing skills and a big heart. He nearly won the match against Usman if it hadn't been a last-minute TKO.
This is a 'do or die' match for Tyron Woodley. If he wins, he can callout Usman again, but if he loses he would have to retire or fight his way up by winning at least 2,3 matches to earn a title shot.
So, if you ask us who wins the match, I would gladly place my bet on Colby Covington. It will be a 5 round decision win.
Key Takeaways
Finally, the two great rivals Tyron 'The Chosen One' Woodley and Colby 'Chaos' Covington will meet at UFC Fight Night on 19th September.
I have discussed both the free method and paid method so you can select anyone that you like. But if you're viewing through the free method then get yourself a VPN (such as Surfshark) as it will keep your online identity private while streaming.