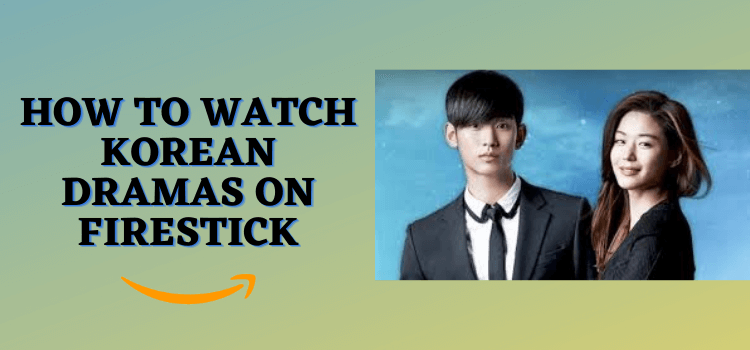 This is a detailed guide on how to watch Korean Dramas on FireStick, Fire TV, FireStick 4K, and Fire TV Cube.
Korean Dramas have crazy fans all around the globe, and there is a separate fan base for these K Dramas. People are always looking for ways to watch them on their streaming devices.
Some of the popular K Dramas that people wants to watch are 'Descendants of the Sun', 'The Heirs', 'Strong Woman Do Bong Soon', 'Prison Playbook', 'Happiness', etc.
In this guide, I have discussed free methods to watch Korean Dramas on FireStick for free, without spending a penny.
2 Ways to Watch Korean Drama on FireStick
I have discussed two methods to watch Korean drama on Firestick. These methods are:
Since both of the methods are free, it is strictly advised that you use a VPN on your FireStick device to hide your streaming activity from ISPs.
Our Recommended VPN – ExpressVPN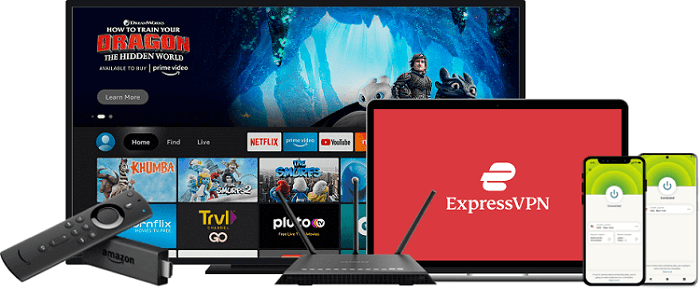 ExpressVPN is our recommended choice because it completely hides your IP address and keeps your online identity anonymous while you are streaming on Korean Drama.
Get ExpressVPN today to enjoy 3 extra months free. It also offers a 30-day money-back guarantee policy that allows you to access all features risk-free for 30 days.
Watch Korean Dramas on FireStick using an Internet Browser
One of the most simple and easy methods to watch Korean Dramas on FireStick is using a web browser. This method is free yet safe to use if you are using a VPN. I am using Amazon Silk Browser here you can use any other browser that suits you best.
Make sure to install and use ExpressVPN on FireStick watching Korean Drams as this helps in secure and private streaming.
Now follow these steps:
Step 1: Open your FireStick Home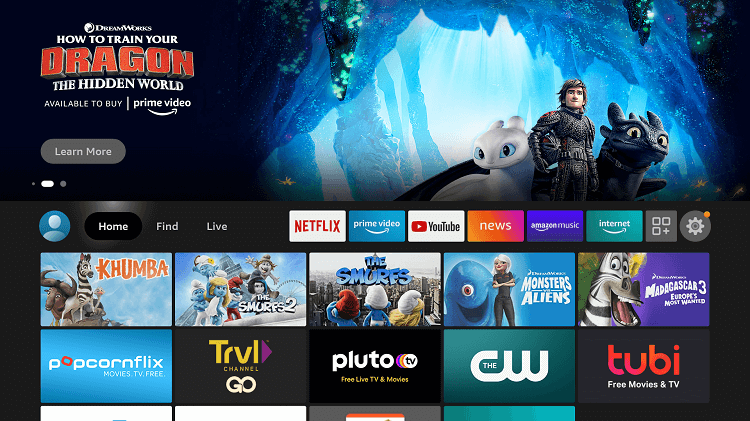 Step 2: Select the Find option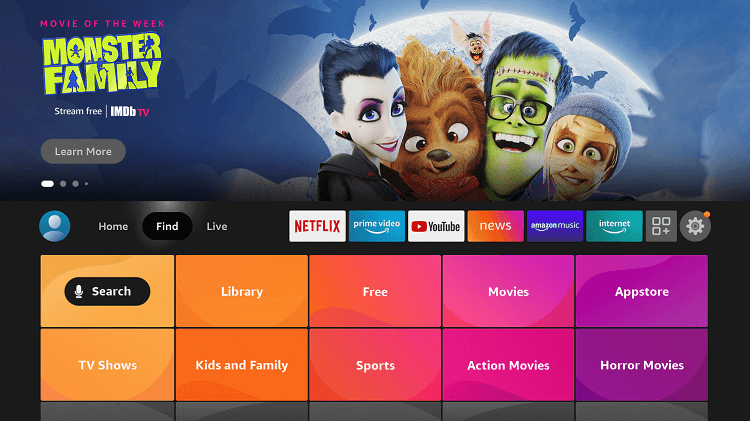 Step 3: Click the Search option from the menu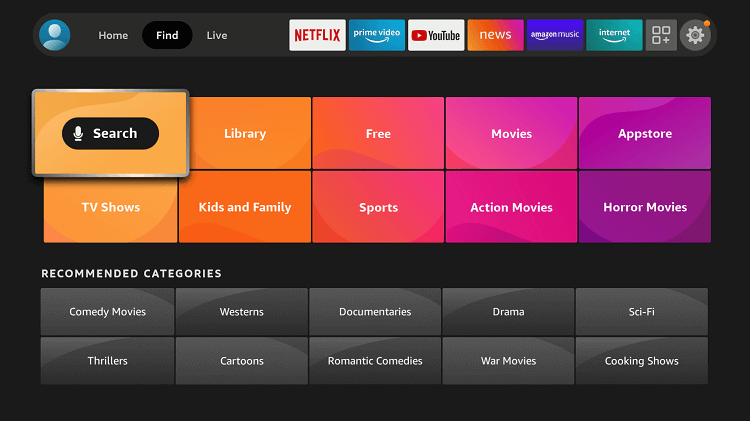 Step 4: Type Internet in the search bar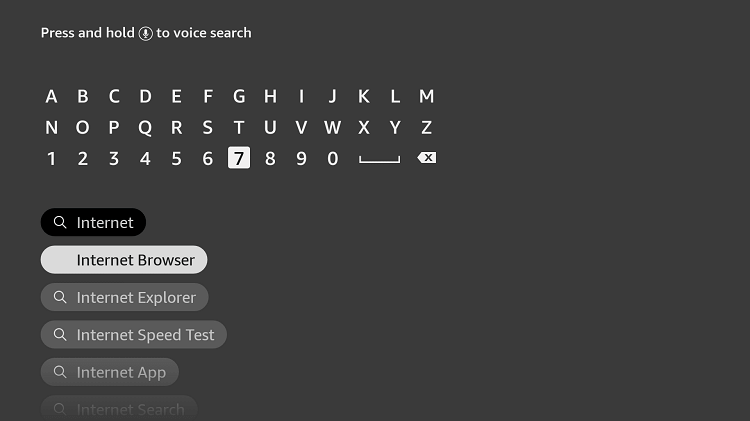 Step 5: Select the Internet icon among the other app icons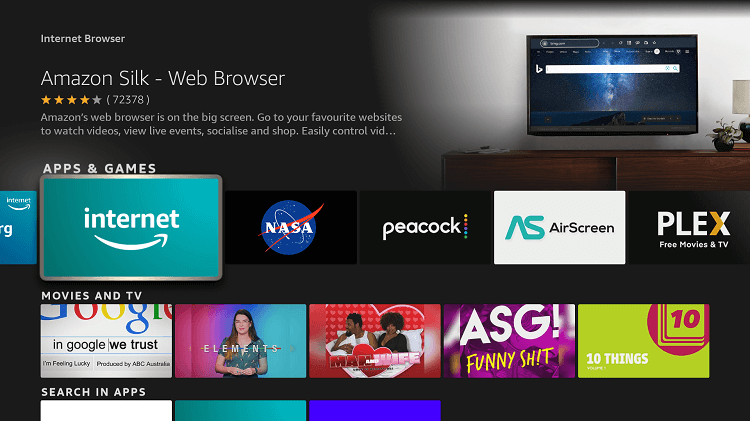 Step 6: Hit the Download or Get button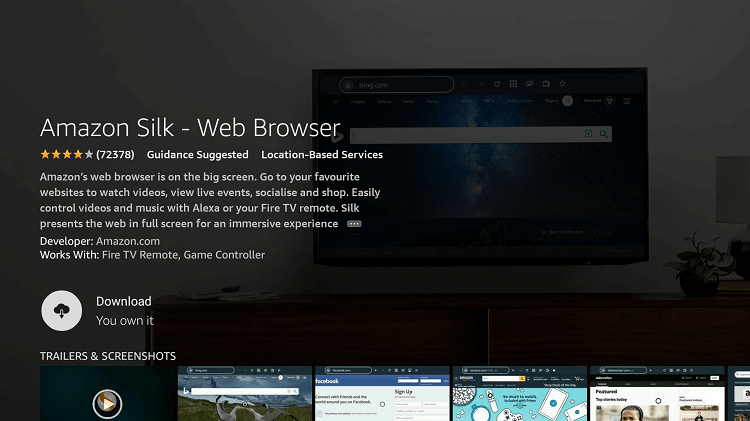 Step 7: Wait while the app is downloading on your device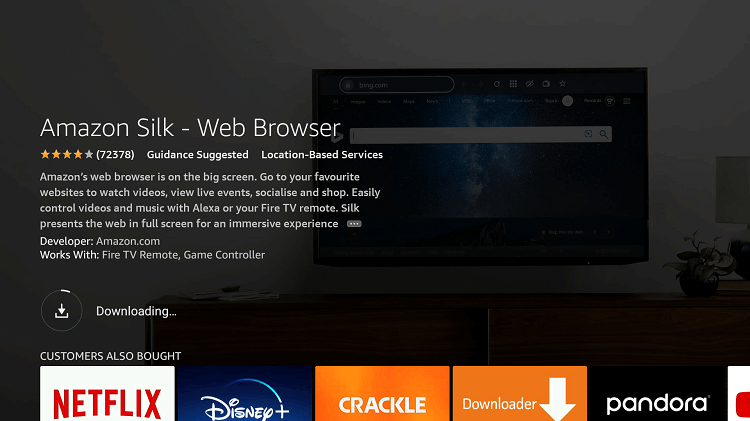 Step 8: Click Open when the installation is completed successfully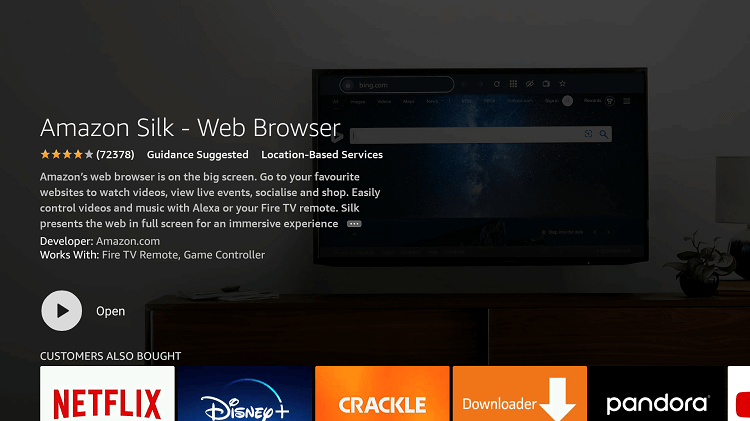 Step 9: Click Accept terms when you launch the browser for the first time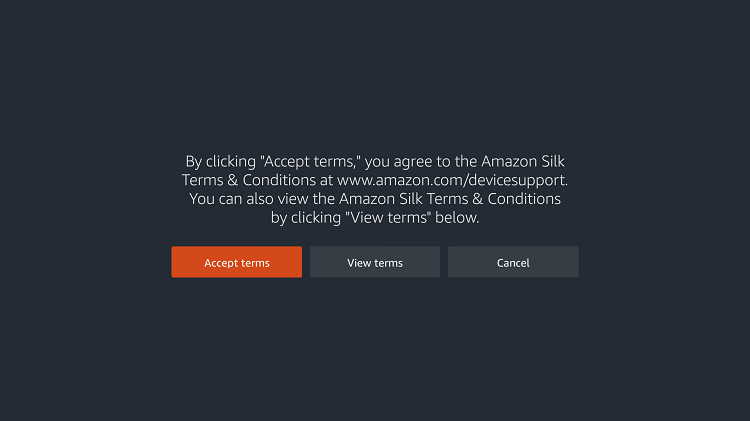 Step 10: Bing.com tab will open on your FireStick by default
Step 11: Enter the URL oklivetv.com in the search bar and click Go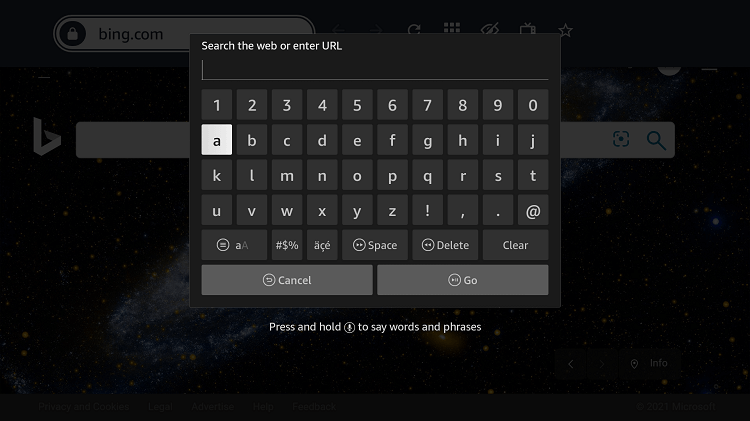 Step 12: OKLIVETV website will open on your browser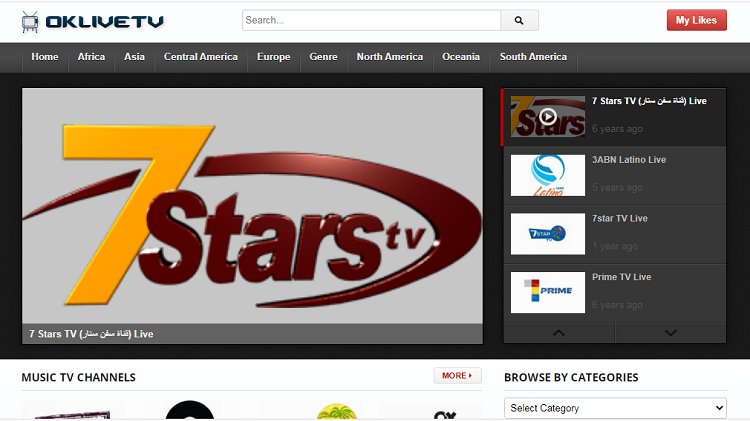 Step 13: Select the Korean channels category from the list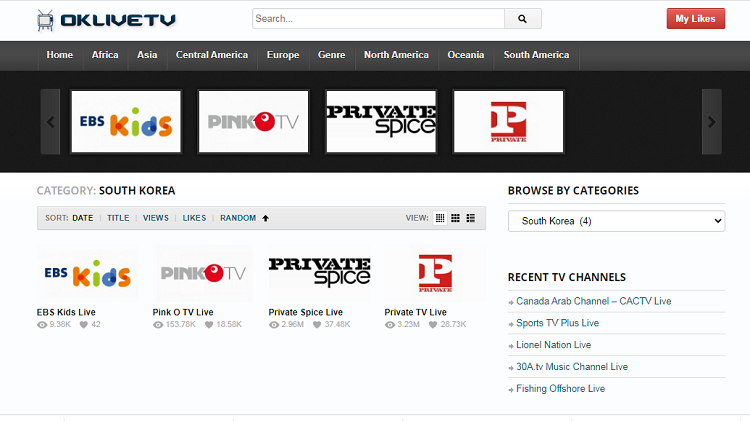 Step 14: Select a channel from the list and enjoy streaming Korean Dramas on your FireStick
Watch Korean Dramas using Streaming Apps
Besides the browser method mentioned above, you can also watch Korean Dramas on FireStick for free with these apps. These apps are available for FireStick and Fire TV. Let's have a look:
1. Viki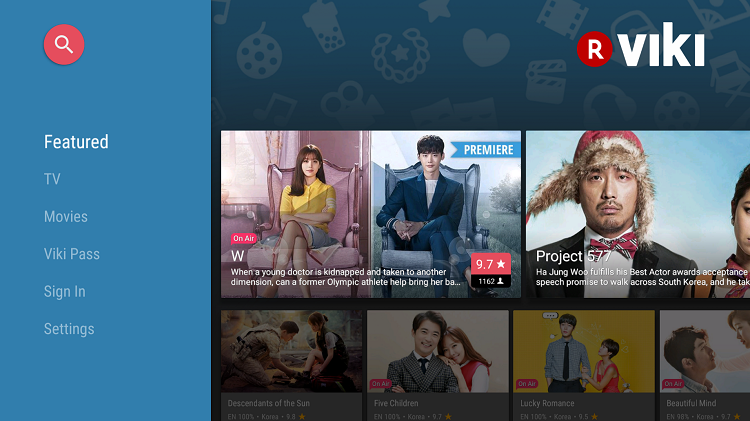 One of the most used apps to watch Korean Dramas across the globe is Viki. You can install this app on any Android device, including Amazon FireStick, as it is compatible and works well on all Android devices.
If you are not familiar with the Korean language, the subtitles feature of the Viki app allows you to enjoy all your favorite dramas without any hassle. However, subtitles are available in 200+ languages; the most preferred and used language for subtitles in English.
The app also allows you to chat with the other members of the Viki app to stay connected and updated about what is going on there. You can discuss your favorite or trending Korean Dramas with the members.
Viki is a free service to enjoy all the app's content for free, but if you want to get rid of the ads while streaming, you have to purchase the premium plan of the app.
2. OnDemandKorea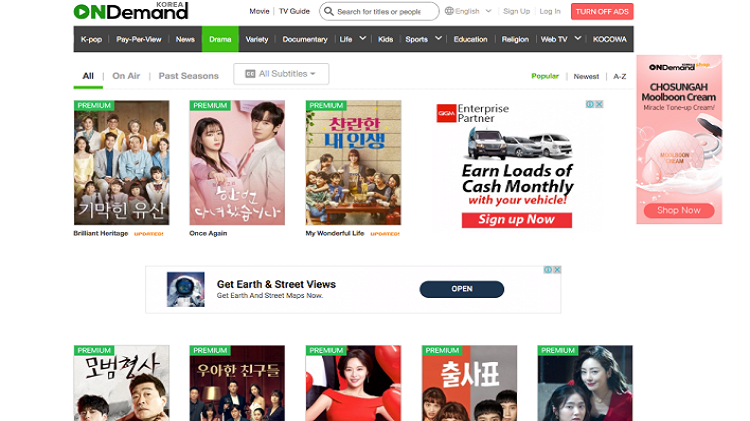 Next on the list is OnDemandKorea, a great source to watch all the latest and classic Korean Dramas on your FireStick. Since the app is entirely free, you don't need to subscribe or register yourself before using the app.
The app again has a vast content library, and you can watch all the latest Korean Dramas as soon as they are aired. Same as Viki, you can have a conversation with the other members about what is going on and what you should watch next.
3. Tubi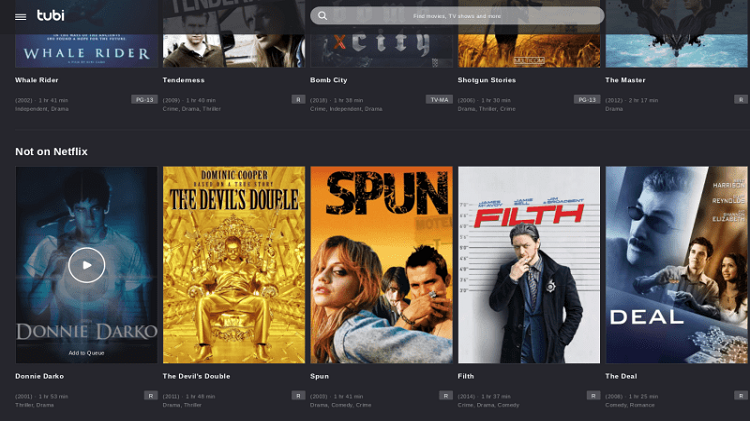 Tubi is a video streaming platform with a good variety of Korean Dramas for all the K-Drama lovers out there. The app is free and requires no subscription to enjoy your favorite Korean Dramas on the FireStick.
You can enjoy Korean Dramas with Tubi even better with the subtitles feature. As the app is free so you have to bear the ads while streaming. But don't worry; the ads are not too much as you get premium quality content for free.
Alternatives to Korean Dramas
Although Korean Dramas are a great source of entertainment. If you want to watch some other shows or dramas then I have listed some alternative country channels down below:
FAQs – Korean Dramas
How to watch Korean dramas on FireStick for free?
You can either use a web browser to watch Korean Dramas free on your FireStick or use the free streaming apps offering these Dramas. Both methods are free, and you don't have to spend anything.
Where can I watch Korean Dramas legally?
The apps I have mentioned in this guide are legal and won't get you into any trouble. Moreover, other premium services are also available to watch Korean Dramas, such as Netflix, Hulu, YouTube, and others.
Are these free streaming apps safe to use?
Although these free apps are safe to use, it is still recommended to use a VPN before using such free streaming apps to never compromise on your privacy. A VPN helps you to stay protected while streaming anything on your FireStick.
Wrapping Up
The popularity of Korean Drama is worldwide. The K-Dramas fans are always looking for ways to watch them free.
You can now watch your favorite Korean dramas on your firestick for free with the browser method and also from streaming services that are free as well.
Make sure you are using ExpressVPN before streaming anything on your FireStick, especially when it comes to the free streaming apps. It is necessary to maintain your anonymity and stay protected over the internet.