Dailymotion is a French video streaming platform used for video sharing and streaming content from all around the world just like YouTube.
It is known as one of the early HD video-supported platforms which is available in 183 Languages and 43 localized versions based on their local social and cultural content.
It has collaborated with some global Networks like CBS Sports, BBC News, UFC, and others to provide a massive range of content.
You can install Dailymotion on FireStick using the Downloader app since it isn't available on the Amazon App Store.
Since its content varies according to the region and some of the videos are geo-restricted, you will need a VPN to enjoy most of its content. ExpressVPN is our #1 choice.
2 Ways to Watch Dailymotion on Firestick
Here are two simple methods to watch Dailymotion on Firestick. Take a look
Our Recommended VPN – ExpressVPN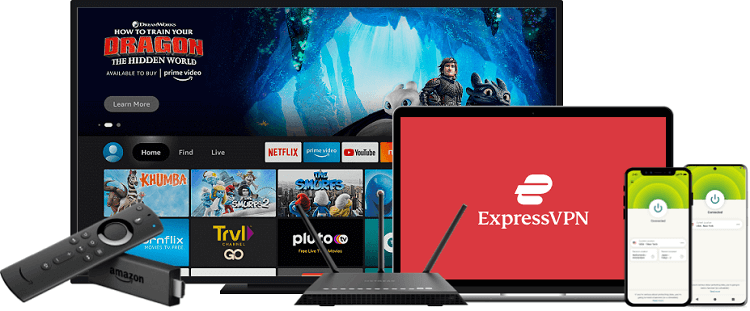 ExpressVPN is our top choice while watching Dailymotion on FireStick because it helps you access geo-restricted videos by connecting to one of its servers.
Get ExpressVPN today and enjoy 3 extra months free. It also offers a 30-day money-back guarantee policy that allows you to access all features risk-free for 30 days.
How to Install Dailymotion App on Firestick Using Downloader App
You can install Dailymotion on FireStick using the Downloader app. If you're going to watch geo-blocked videos on Dailymotion, then make sure to install and use ExpressVPN on your Firestick.
Follow the steps below:
Step 1: Open your FireStick Device and go to Home page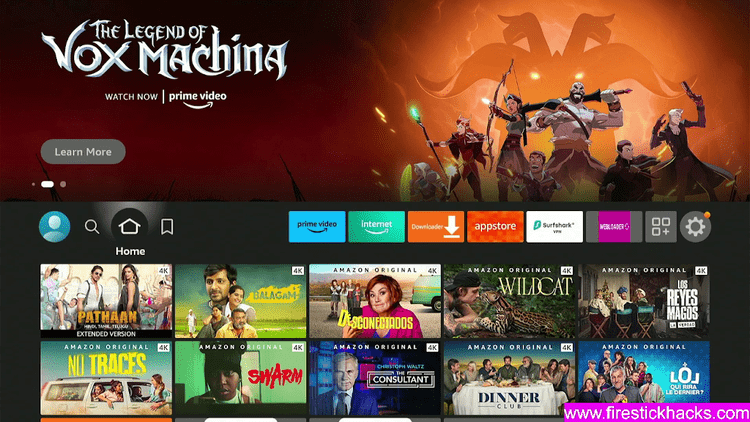 Step 2: Move to the Settings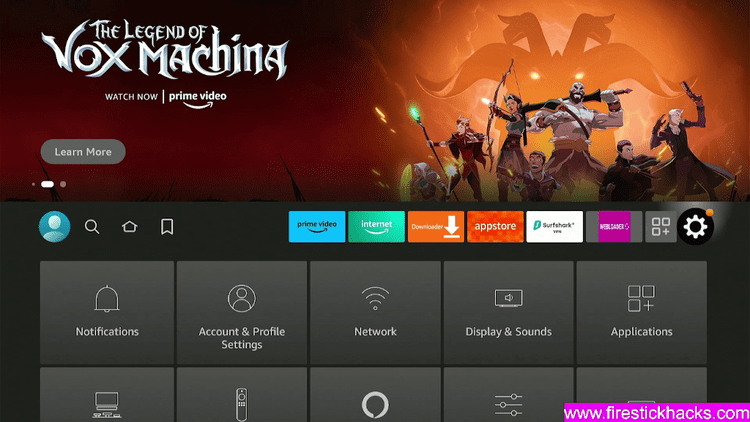 Step 3: Here choose the My Fire TV tab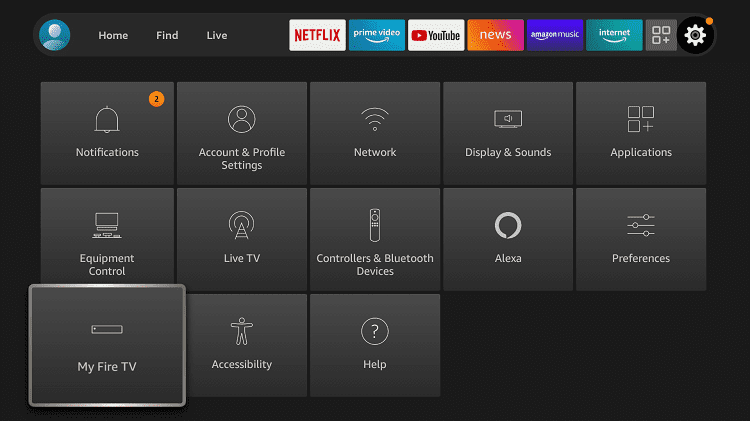 Step 4: Some Firestick devices miss the Developer option, If you are facing such an issue then click About first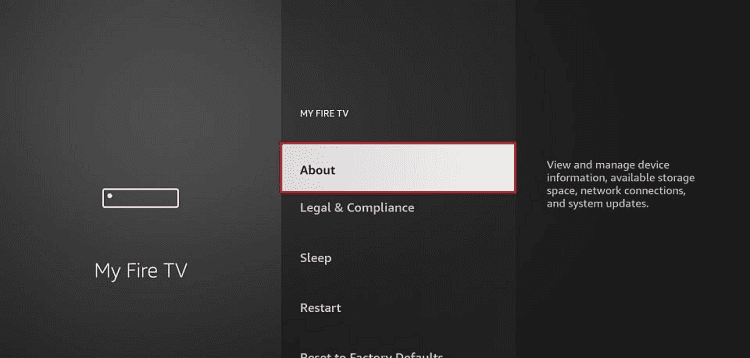 Step 5: Here you have to quickly click on your Fire TV Stick  option at least 7 times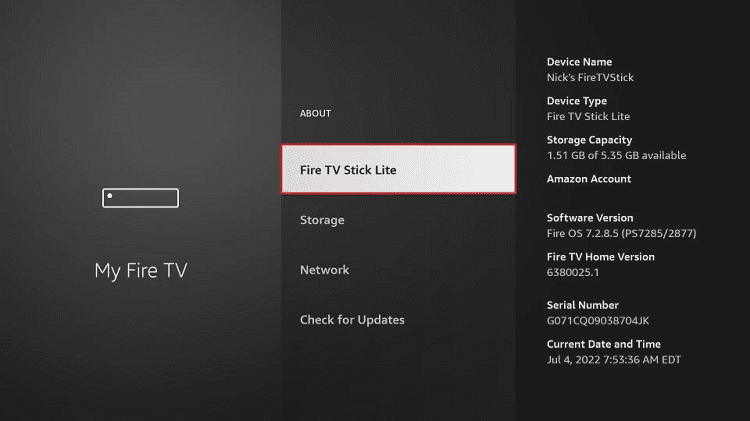 Step 6: A notification appears when the Developer option is successfully enabled saying "No need, you are already a developer".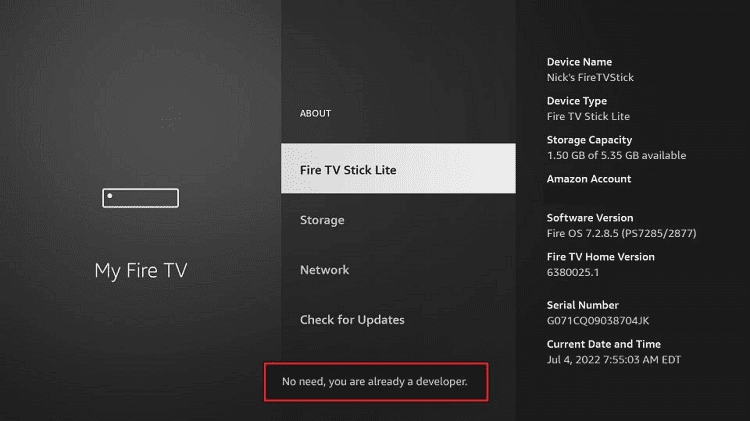 Step 7: Now you can easily choose the Developer Option from the previous menu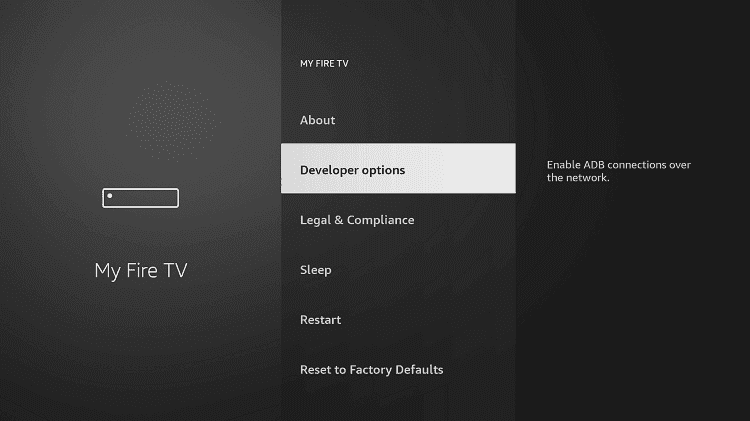 Step 8: After that Click on Apps from Unknown Sources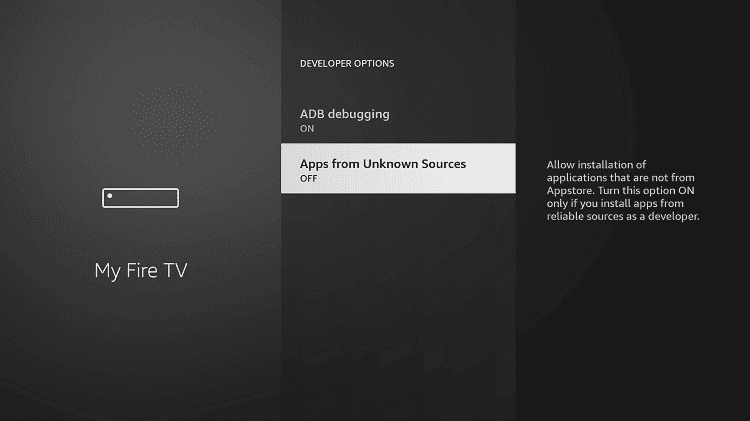 Step 9: Select it and Turn it On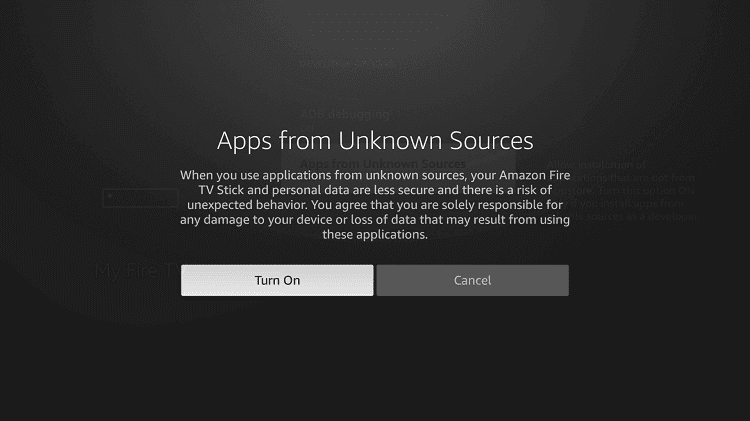 Step 10: Now choose Find Menu from the Home page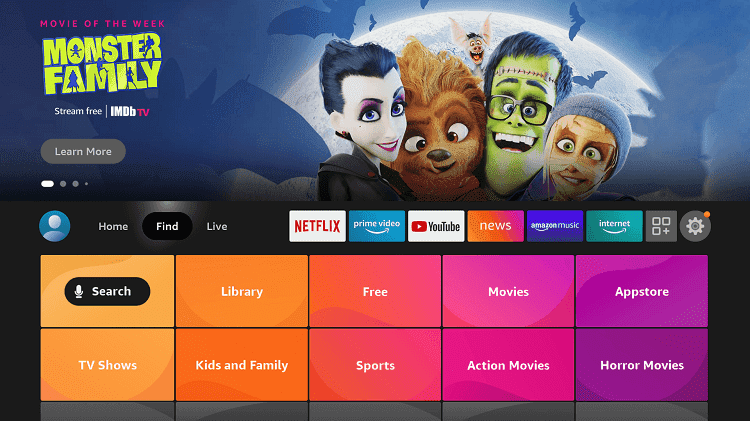 Step 11: Select Search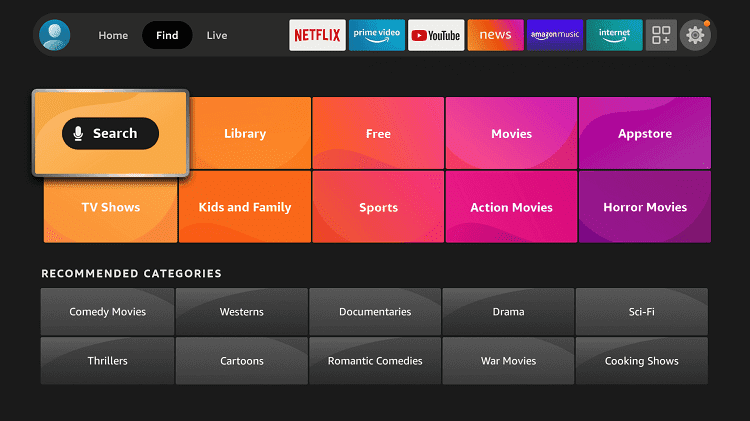 Step 12: Type and search "Downloader"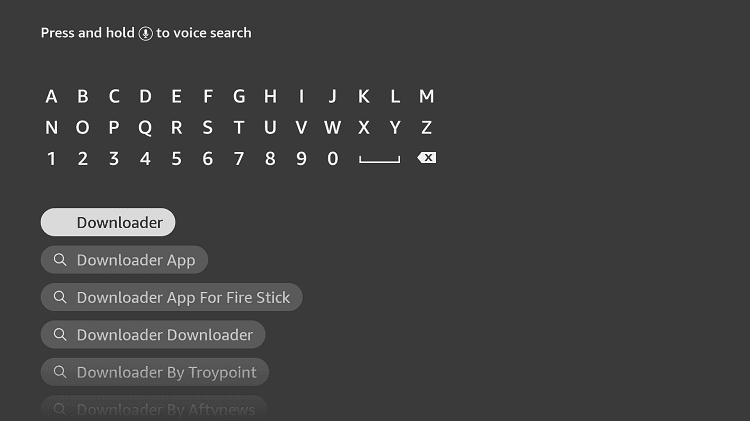 Step 13: Select the Downloader App icon from the available options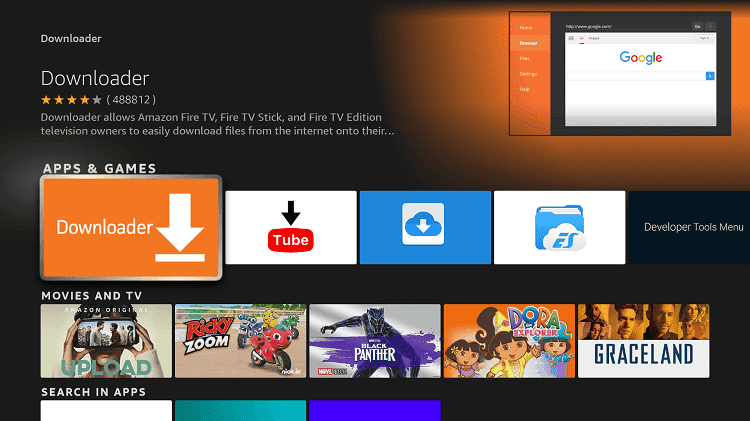 Step 14: Click"Download" to start Installation
Step 15: Wait for a while till the installation completes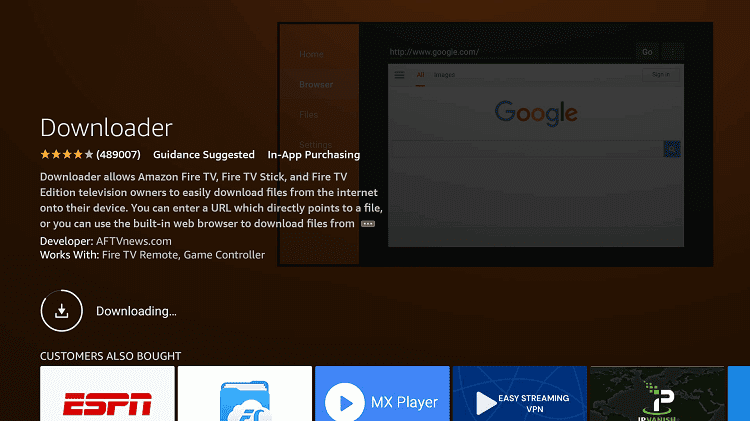 Step 16: Click on Open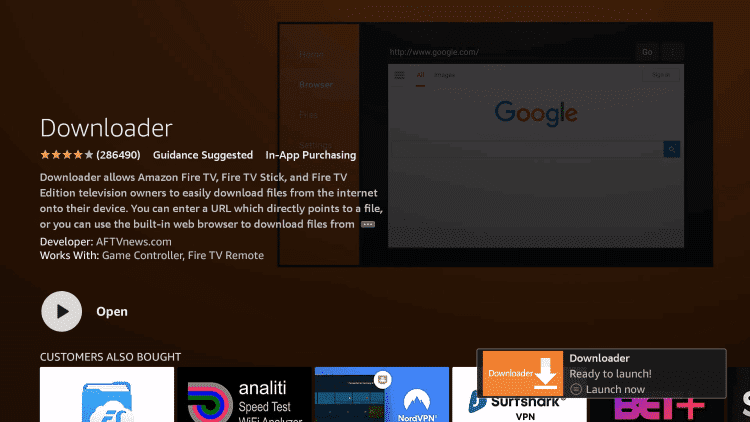 Step 17: After the Downloader app launches click Allow to access it to the media file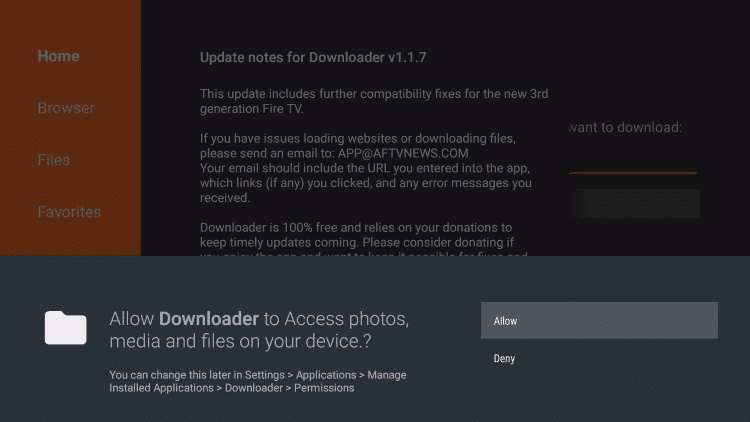 Step 18: Here click OK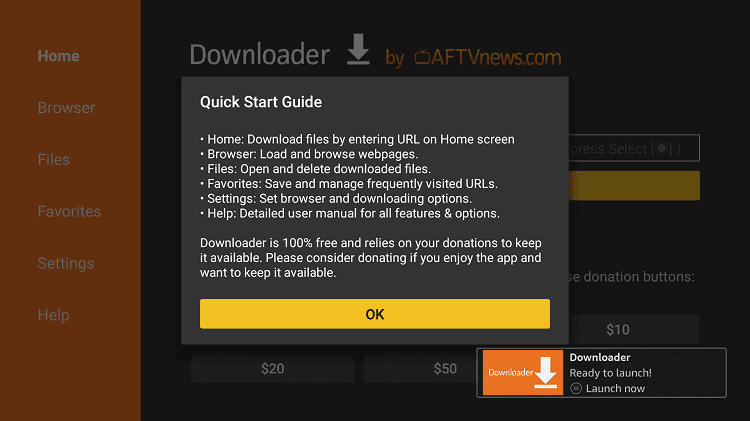 Step 19: Now the Downloader App is completely running choose the Home tab and Click Search URL Bar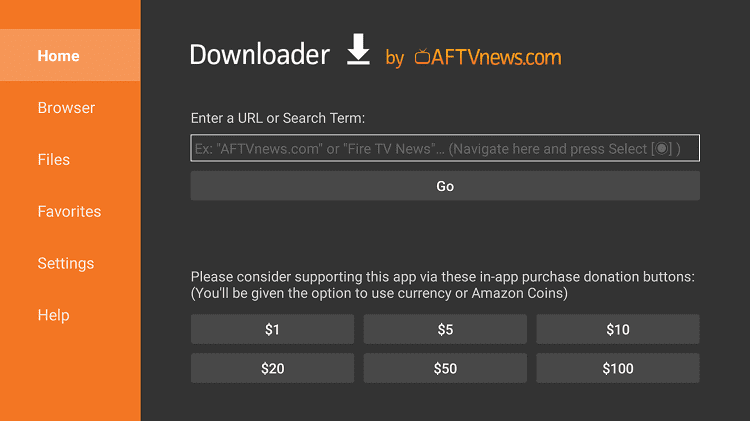 Step 20: Type this URL bit.ly/3445850 OR enter the Dailymotion Downloader CODE 748184 and click GO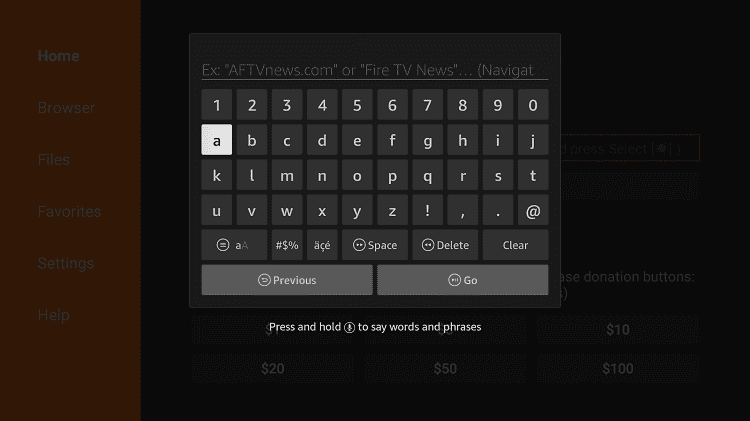 Step 21: Scroll down and click the Download APK button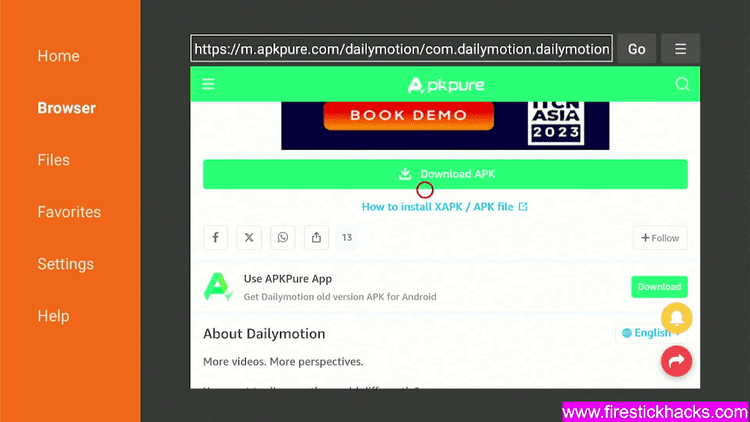 Step 22: A new window page will load, click again on the Download button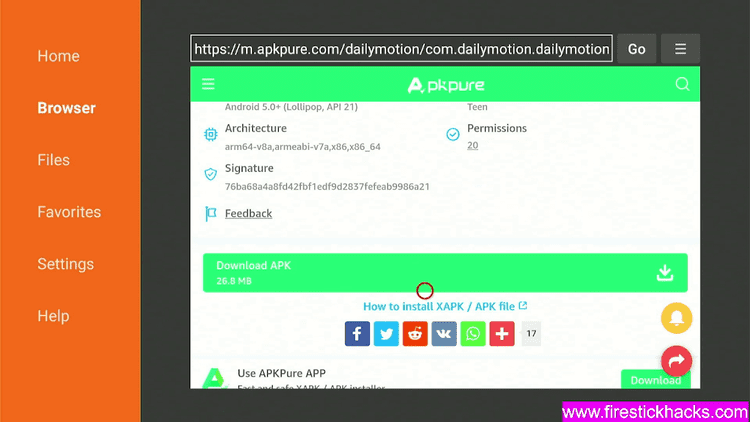 Step 23: Here the file will start downloading, Wait for it to download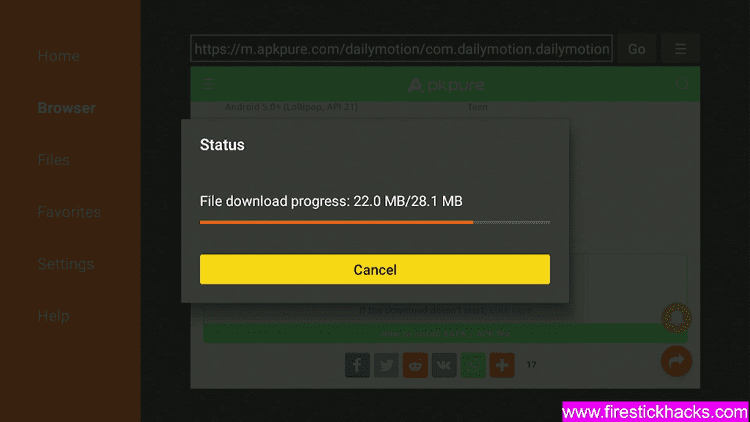 Step 24: Once the downloading completes new screen will appear Click Install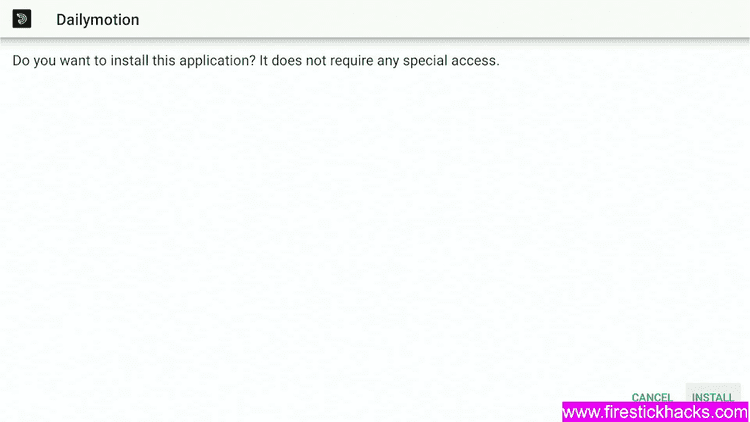 Step 25: Now it will install the apk on your Firestick device, wait for a while.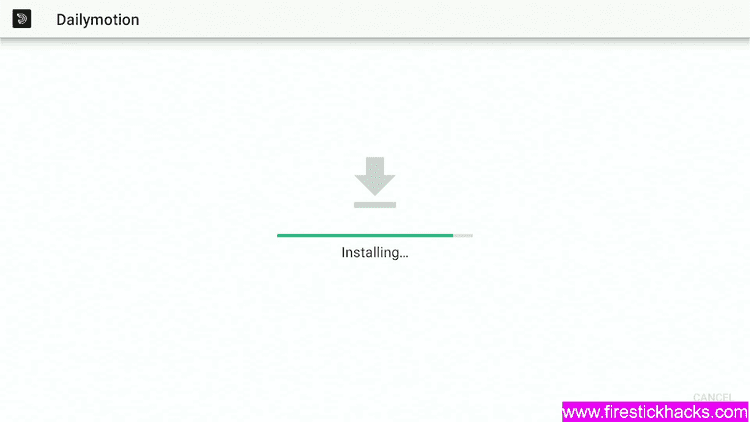 Step 26: After that click Done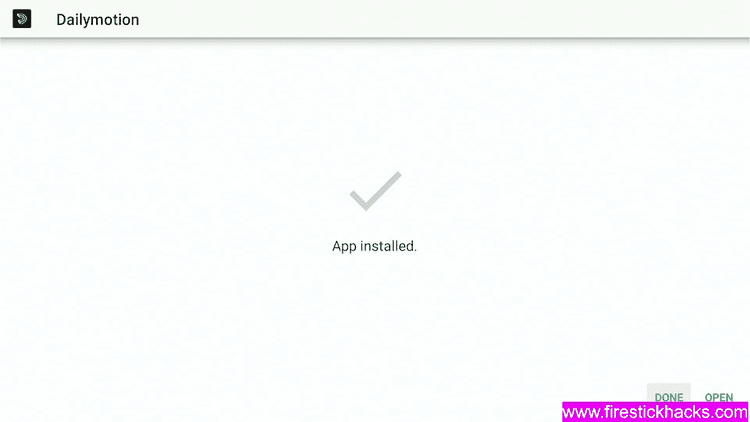 Step 27: Before launching the app, Open the ExpressVPN app and connect to explore different regional content by connecting different servers.
Step 28: Launch the App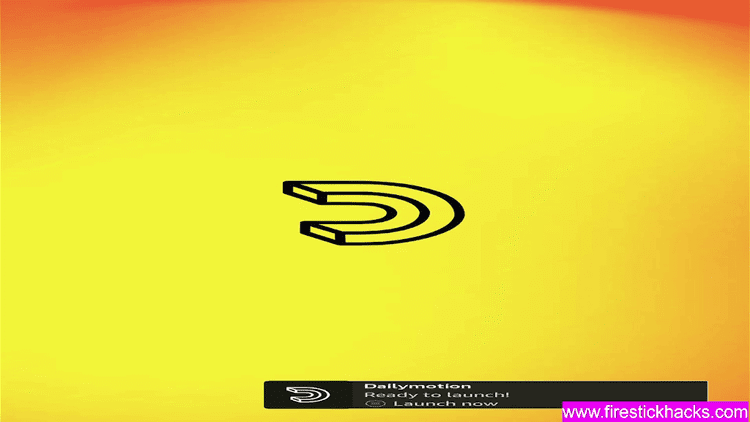 Step 29: It will ask you to sign in with your email or Google account.
Step 30: Provide the Email and Password and click continue.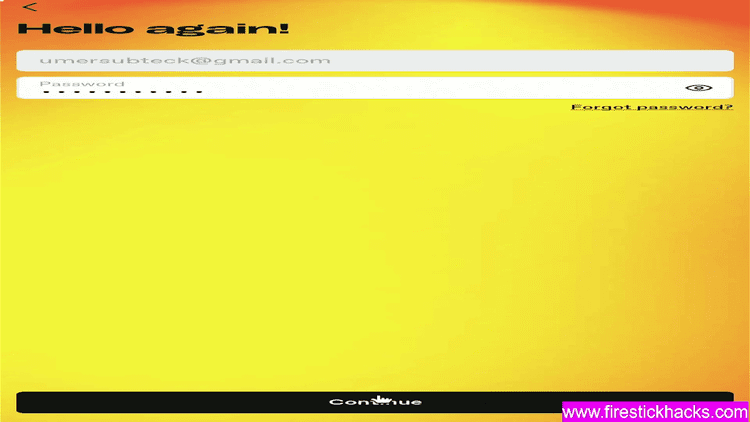 Step 31: A prompt message appears, Click Verify Email.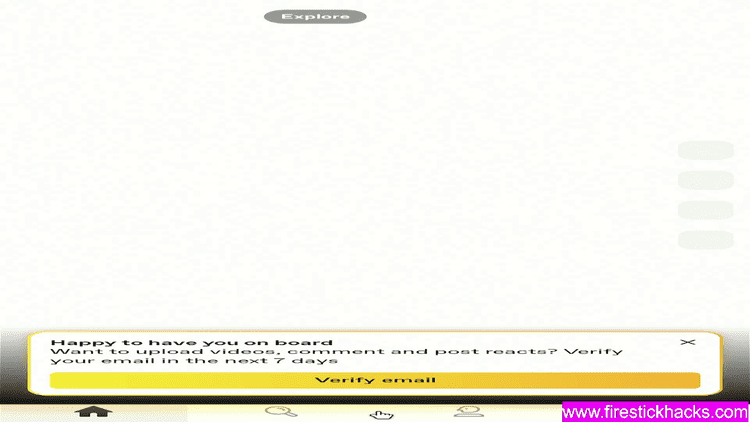 Step 32: It will ask you to verify your Email by providing the code that is sent to your email address.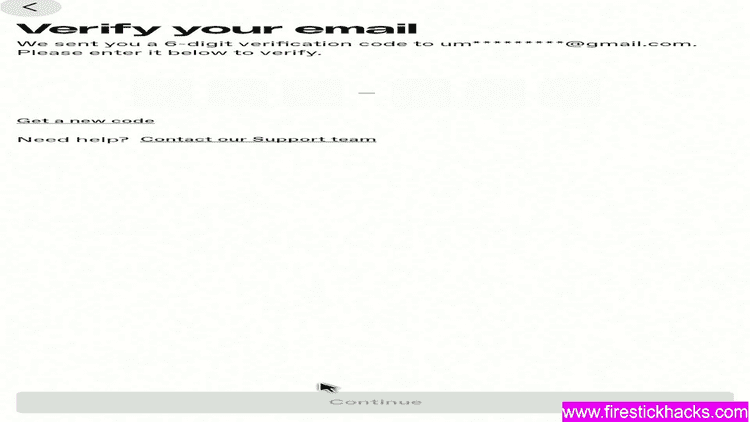 Step 33: Enter the code and click Continue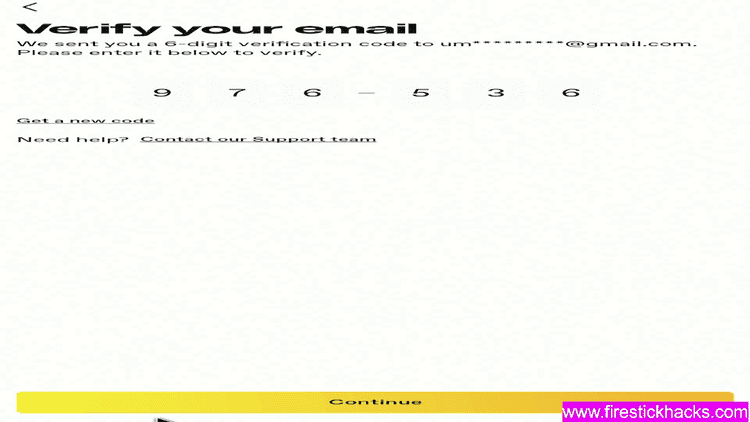 Step 34: Now you can see the home page of the Dailymotion app.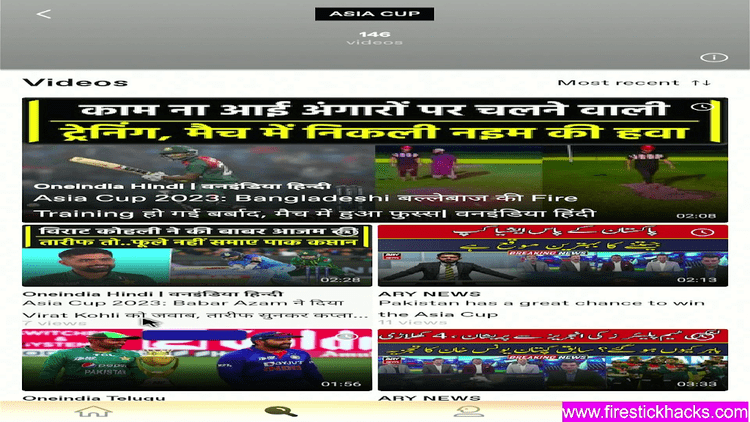 Step 35: You can go to the search Tab and choose any category or content
Step 36: Choose any video of your choice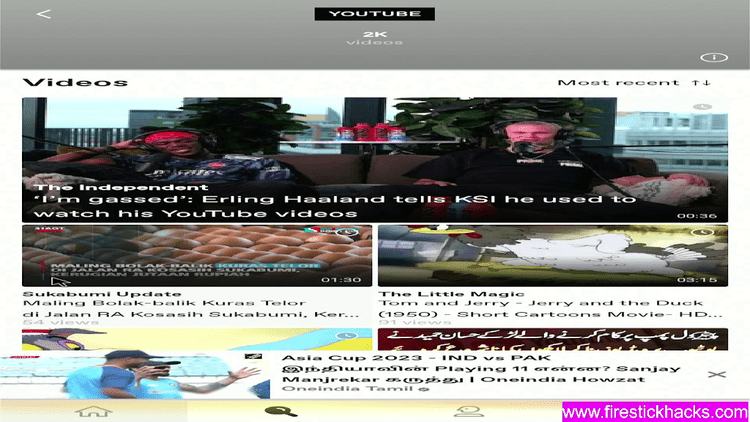 Step 37: Enjoy Streaming…!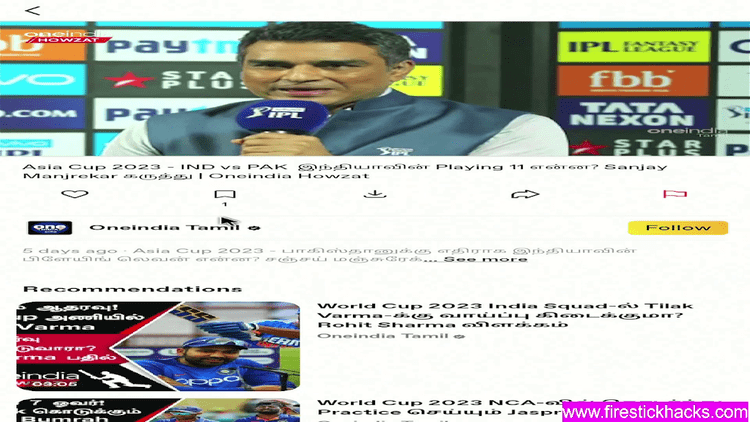 How to Watch Dailymotion on Firestick using Silk Browser
You can also watch Dailymotion on Firestick with the use of the use of a browser. We'll be using Silk Browser as an example.
Keep in mind that the Dailymotion content varies according to region, so don't forget to use ExpressVPN to access different region content.
Follow the steps below:
Step 1: First go for the Firestick Home page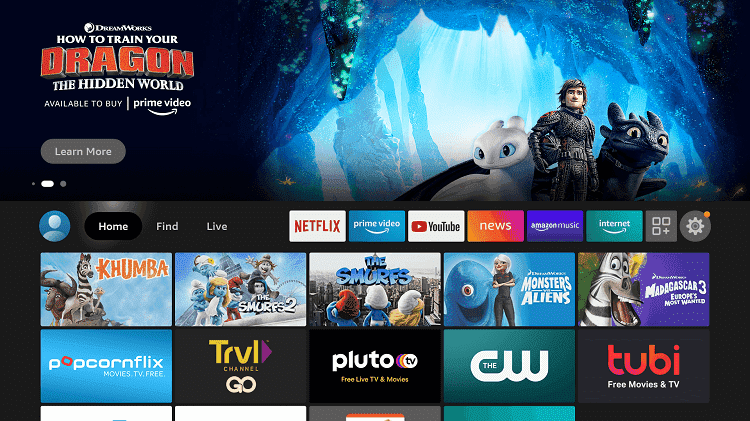 Step 2: Choose the Find option from the menu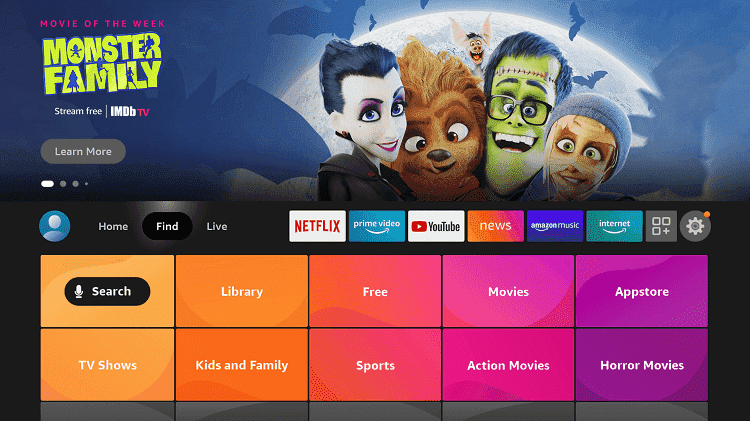 Step 3: Here you Click on the Search option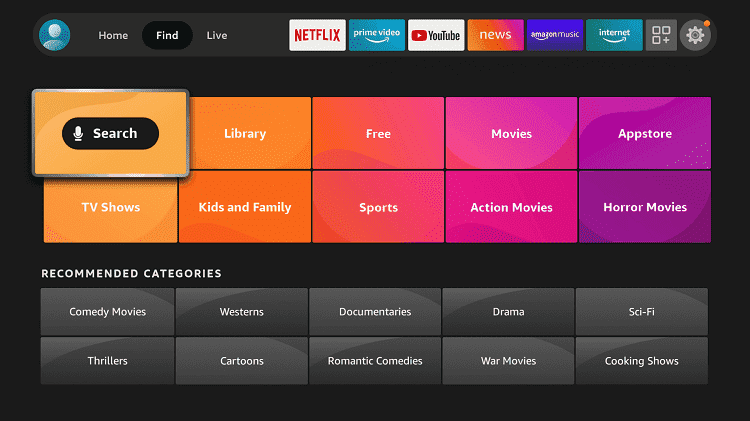 Step 4: Type the Internet Browser  to Search it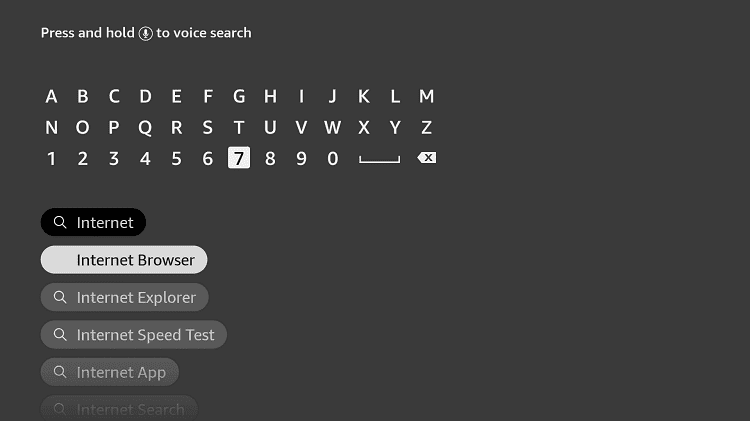 Step 5: Click the Internet icon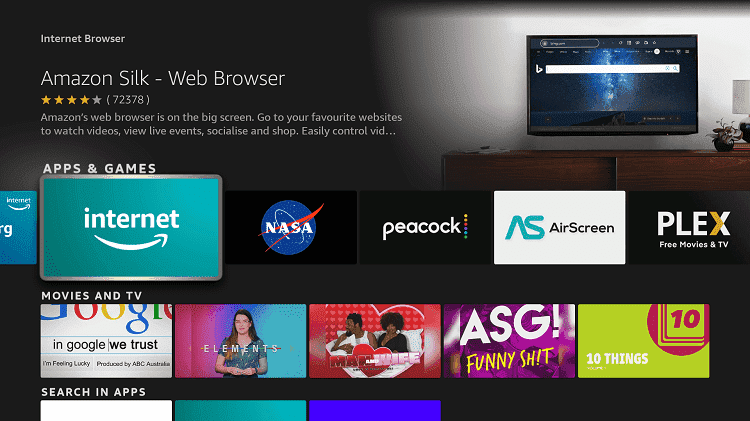 Step 6: Hit the Download button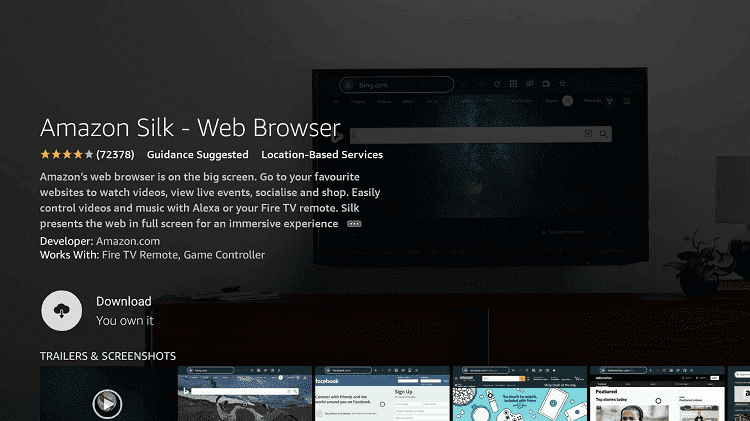 Step 7: Wait for Installation to Complete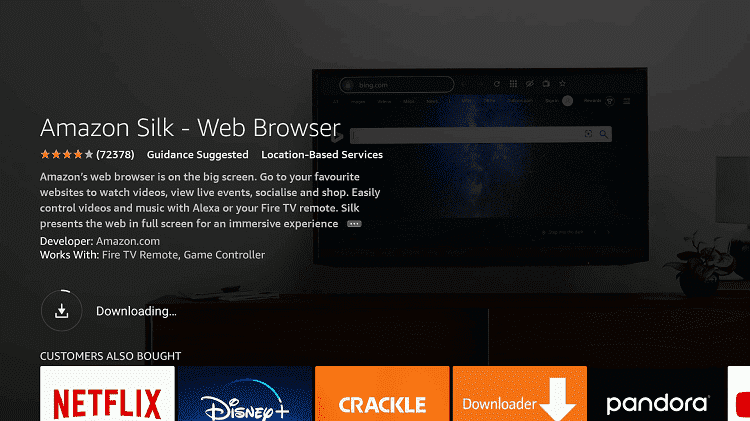 Step 8: Before starting streaming, Open the ExpressVPN app and connect to the US server to enjoy different regions' content
Step 9: Once the browser is successfully installed, click Open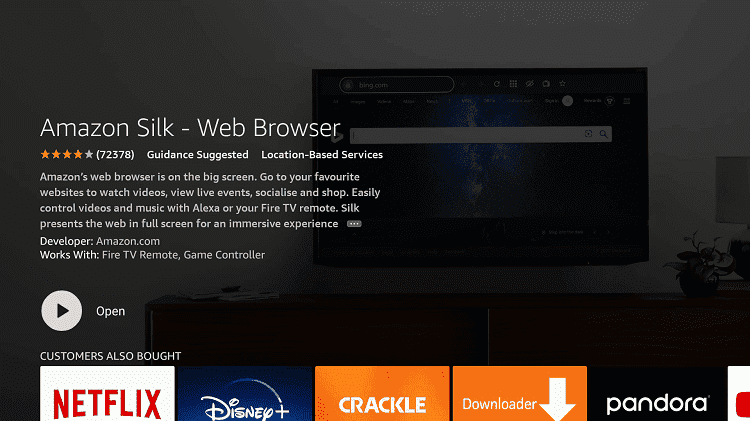 Step 10: Click Accept Terms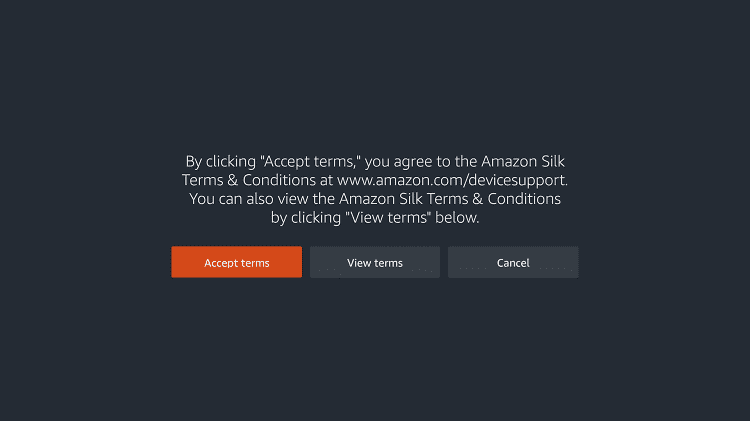 Step 11: Firstly, the Bing.com tab will be open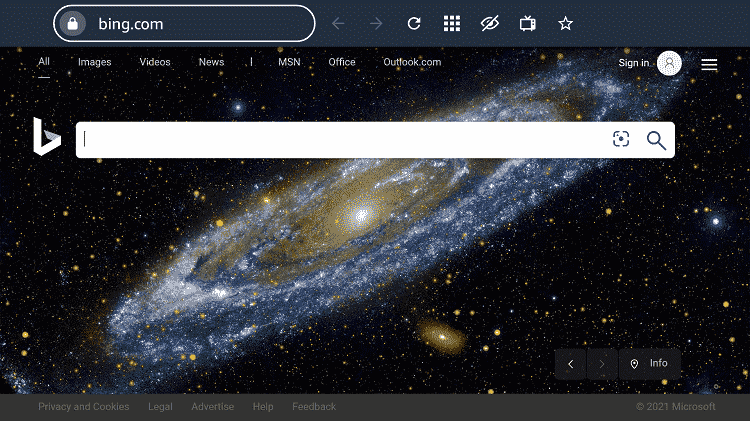 Step 12: Click the search bar and  type, www.dailymotion.com Make sure the URL is correct since it is case-sensitive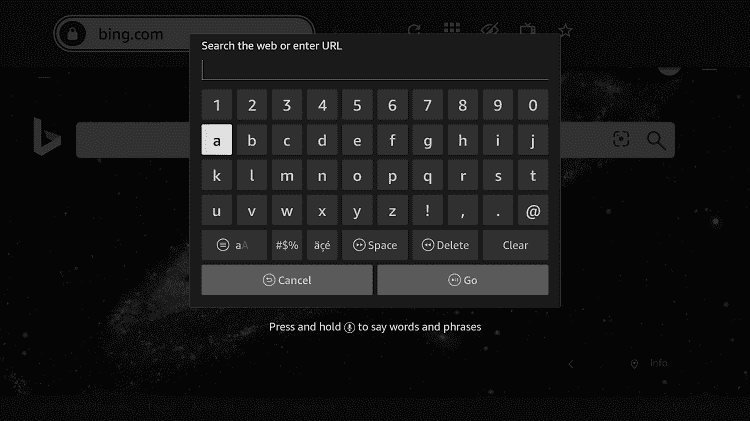 Step 13: This is the interface of the Dailymotion website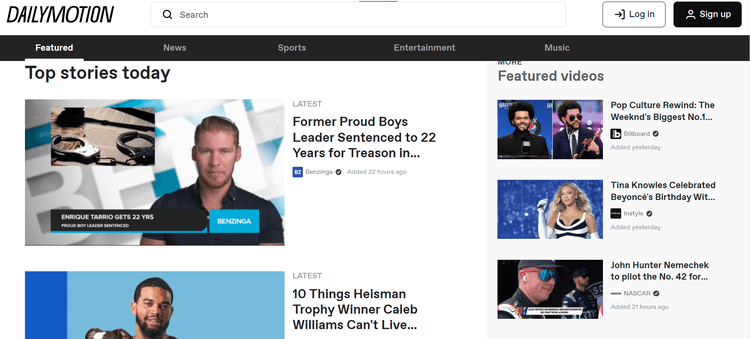 Step 14: Choose any video Select any category Tab or search for any specific video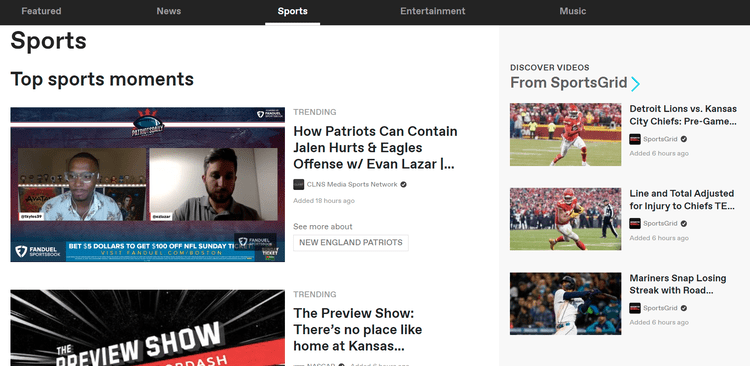 Step 15: Click on any video and Enjoy free streaming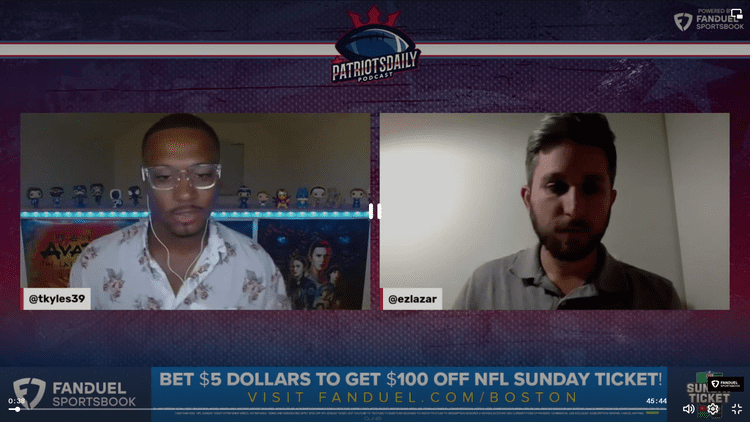 Features of the Dailymotion App
Here are some Features of the Dailymotion App which are listed Below:
Dailymotion allows you to the Monetization of your Account
It has collaborated with the world's leading channels like BBC News, UFC, Bein Sports, and many others.
It provides a simple and user-friendly interface.
The platform is completely free but it does support ads.
It also offers Player analytics for a better streaming experience.
Dailymotion Launch Partners
As you already know Dailymotion has collaborated with many global networks to extend the variety of content. These partners are:
USA Gymnastics
Billboard
The Hollywood Reporter
BBC News
VICE
Cheddar
Mic
Fans 1st Media
Glory Kickboxing
FOX Deportes
Genius
Condè Nast Entertainment
Hearst Magazines Digital Media
Bloomberg Media
Refinery29
Group Nine Media
Alternatives of Dailymotion
I have listed some other social and free video streaming platforms that you can use on Firestick. Check them out:
FAQs – Dailymotion
How many countries does Dailymotion is available?
Dailymotion is available in 149 countries with 183 different languages and 43 Local regional interfaces and content.
Is Dailymotoin app legal to use?
Yes, Dailymotion is a 100% legal free streaming app and all the content it hosts is also legit and has a copyright agreement with many TV Networks
Does the Dailymotion app contain ads?
Yes, it contains an advertisement as it is a free video streaming platform, so it generates its revenue with advertisement.
Conclusion
Dailymotion is a free video streaming platform that offers content in 183 Languages and along with that it has 43 local cultures and regional interfaces available.
You can easily watch Dailymotion on Firestick by using Downloader App or Browser methods and enjoy its countless content all around the globe.
Keep in mind that it has a variety of content that varies according to the culture, audience, and region's niche. So it is recommended to use a VPN (like ExpressVPN) to unblock geo-blocked videos.