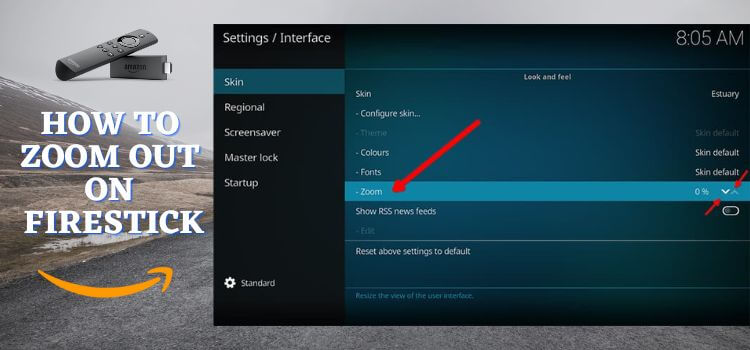 This is a step-by-step guide on how to Zoom Out on FireStick, Fire TV, and Fire TV Cube.
You must have zoomed in on your FireStick device mistakenly and cannot find a way to zoom out. Don't worry you are at the right place to find a solution.
This may be because of pressing the wrong button on your FireStick remote or clicking on a function on your screen. No matter what the reason is but if your FireStick screen is zoomed in by accident I have provided ways to solve it.
The Zoomed-in feature brings the user to an uncomfortable position to stream or browse. If you are stuck with the Zoomed-in result you will also be unable to use most parts of the screen.
This will undoubtedly make navigation difficult on the FireStick device. Thus, without wasting time let's jump on to the solutions. All you require is a FireStick remote then you can go back to browsing and streaming your favorite shows.
3 Ways to Zoom Out on FireStick
Select any method suitable for you to Zoom Out your FireStick device.
Zoom Out on Firestick using Calibrating Display Settings
The first method is very simple that is by adjusting your FireStick Settings. You can try this method first if this resolves your problem you are good to continue streaming. If not then move on to the next method.
First Click on the Settings of your FireStick
Press Display and Sounds
Click on Display 
Choose Calibrate Display now
Click on Adjust your display by Pressing the Up and Down regulator on your Firestick remote 
Adjust your screen now. If you get the best screen fit click Accept
You will be taken back to Display Settings
Go back to your Home Screen by clicking the back button on your FireStick 3 times
See if the adjustment you made absolutely fits your preferred viewing. In case you do not find it fit, follow the procedure mentioned above again
Once you find the perfect screen fit, enjoy your streaming
Zoom Out on Firestick using Kodi
The Kodi app is the second option available for you to Zoom Out on your FireStick. You must be wondering why is Kodi app a choice. Kodi application allows you to Zoom In and Zoom Out your FireStick.
If you do not have a Kodi app you will need to install it. This is one way of installing Kodi on FireStick, there are other methods also. Click on the link to install Kodi on FireStick.
Step 1: Open Firestick Home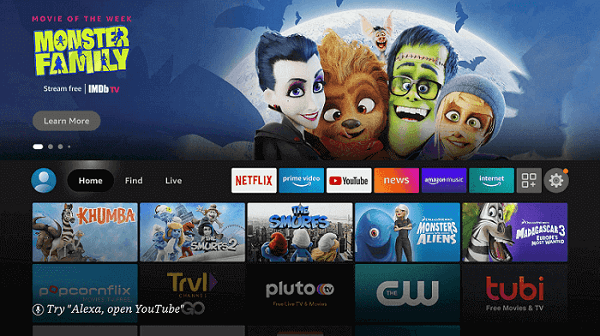 Step 2: Click on the Settings icon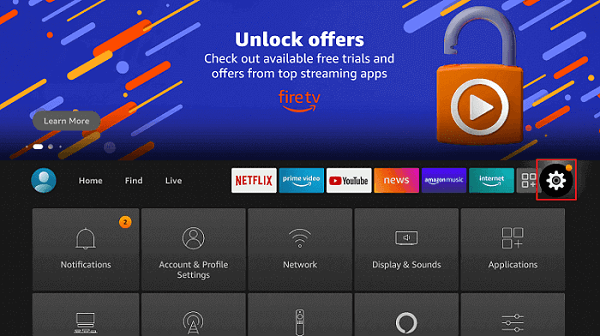 Step 3: Select My Fire TV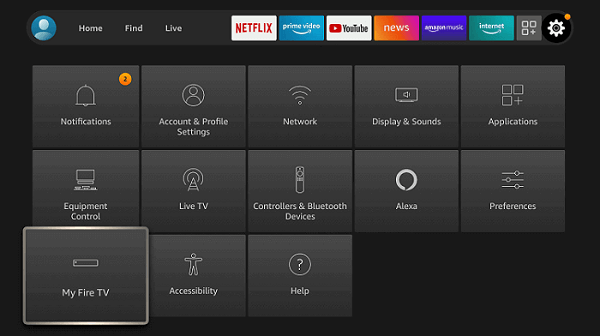 Step 4: Choose Developer Options
Step 5: Click on Apps from Unknown Sources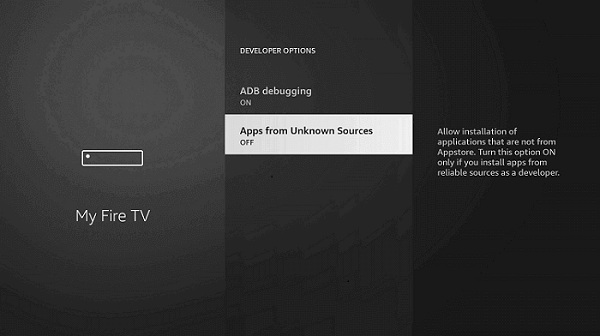 Step 6: Click on Turn On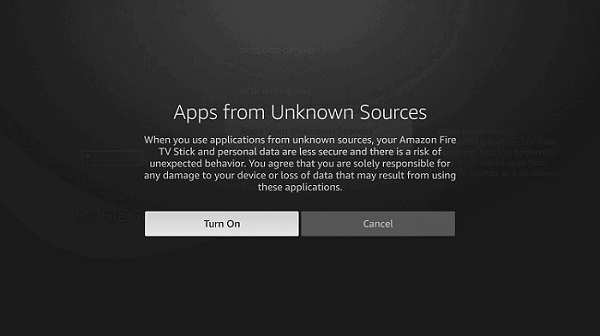 Step 7: Navigate back to the home page and select the Find menu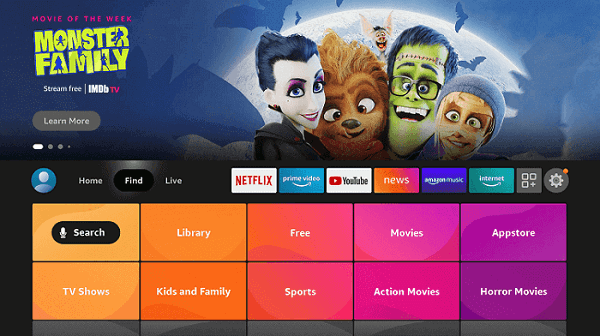 Step 8: Click on the Search option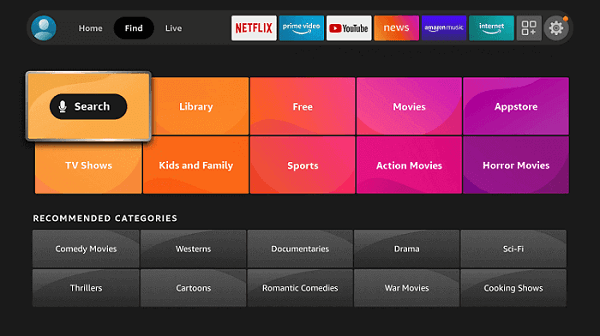 Step 9: Type Downloader and select it from the list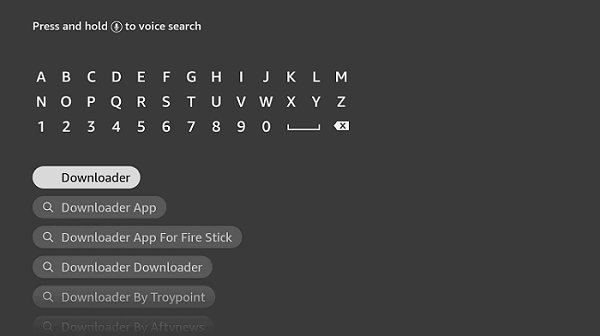 Step 10: Select the Downloader icon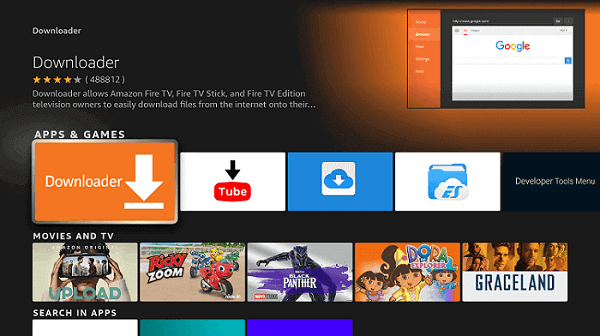 Step 11: Click on Download and wait for the app to install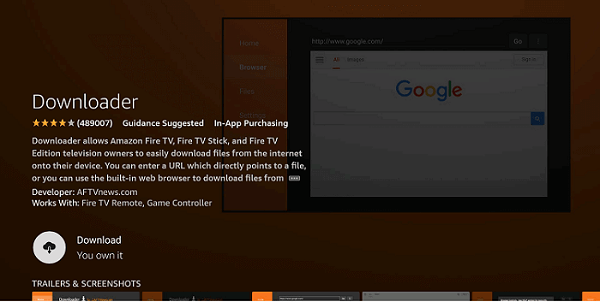 Step 12: Wait until the download is completed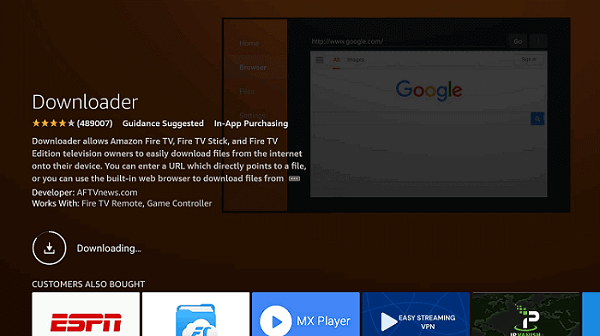 Step 13: Click on Open to run the Downloader app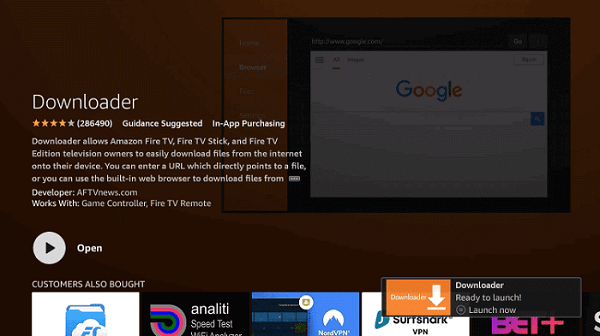 Step 14: Once the downloader opens, click on Allow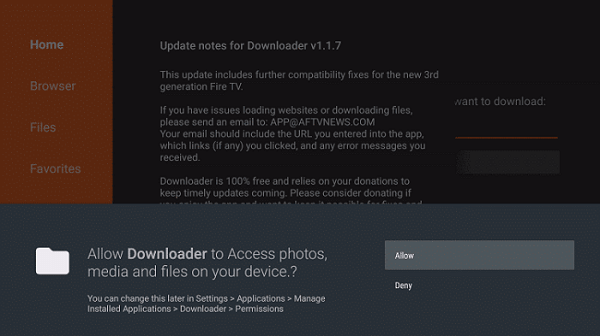 Step 15: A prompt will be displayed, click OK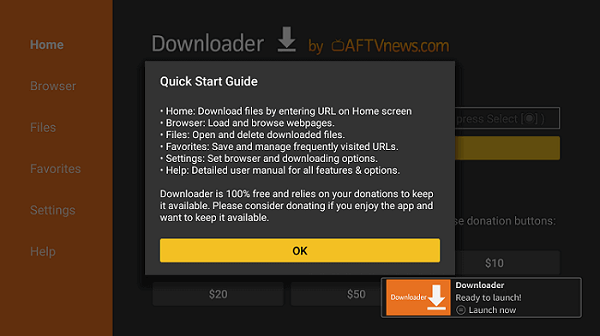 Step 16: By default Home tab would be open with a text box displayed on the right side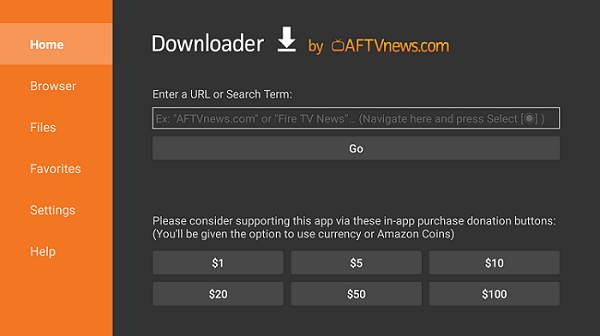 Step 17: Enter this URL bit.ly/kodi-firetv and click GO. The latest Kodi version is Kodi 19.4 apk
Note: The referenced link is the official URL of this app/website. FIRESTICKHACKS does not own, operate, or re-sell any app, streaming site, or service and has no affiliation with its developers.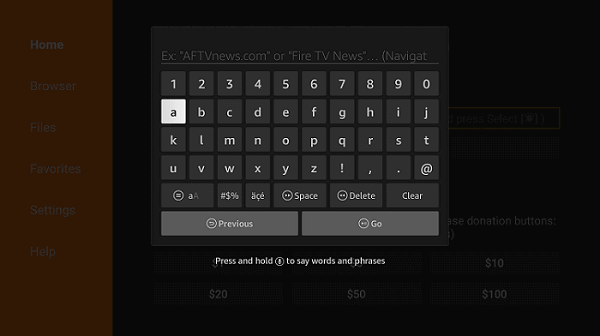 Step 18: The download will now start

Step 19: Click Install once the download ends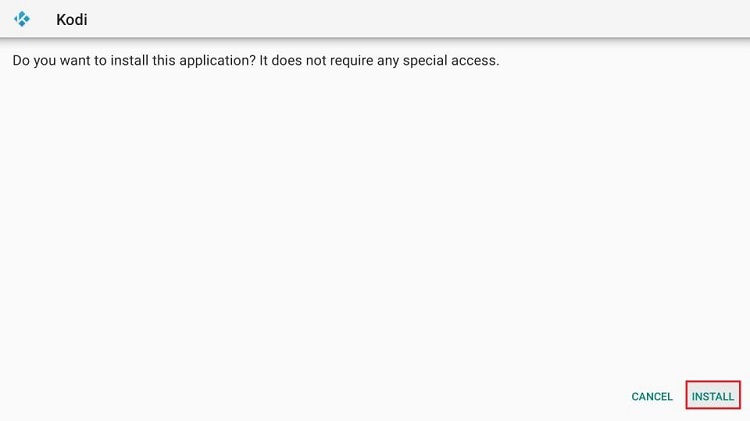 Step 20: Once installation ends, click Done OR Open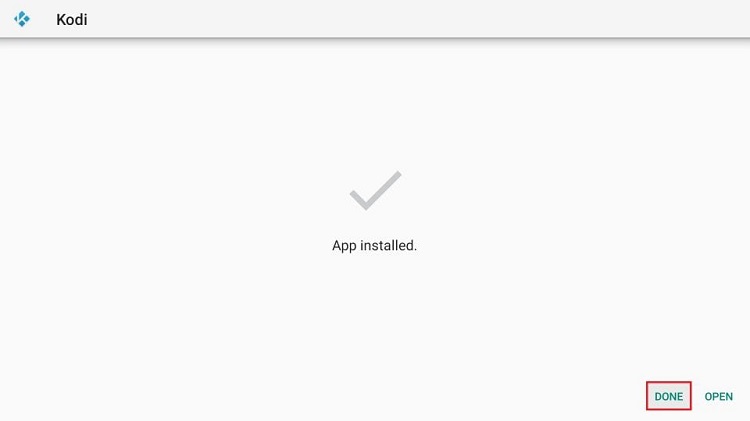 Step 21: When the app is opened, click Allow when you open the app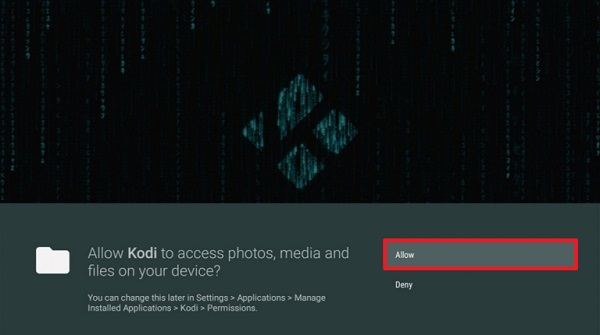 Step 22:  You can find the gear icon on the upper left part of the app, click on it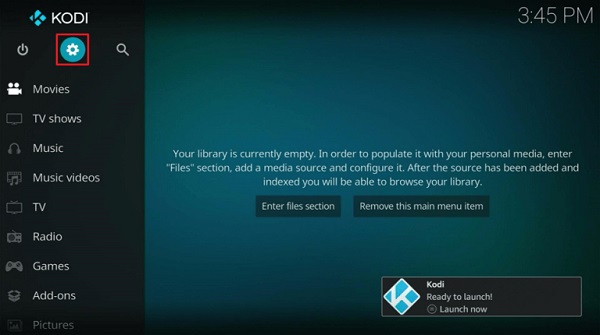 Step 23: On the System menu, go to Interface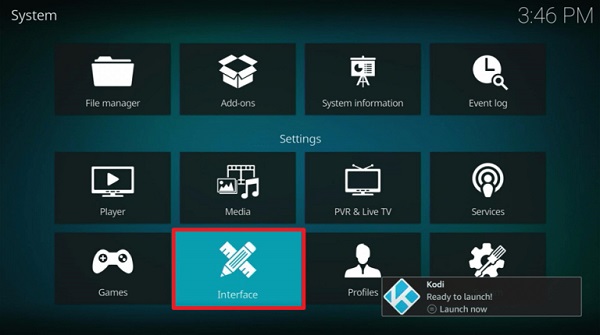 Step 24: Find the Zoom option.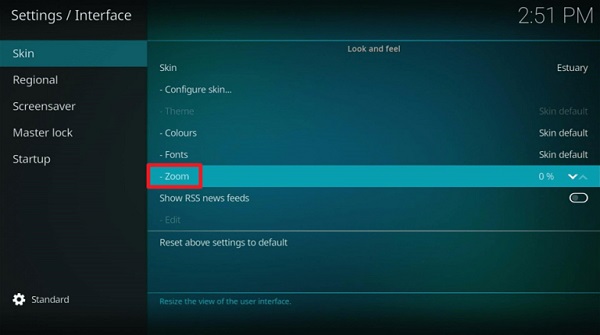 Step 25: Click on it to Zoom out. You can use the left and right buttons on your Firestick remote to Zoom In and Out and reach your desired display calibration. You can now select the right screen scale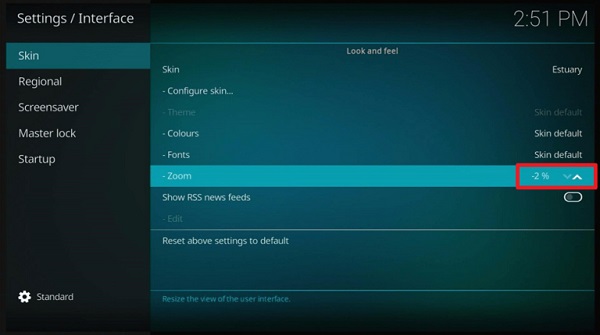 Zoom Out on Firestick using Screen Magnifier Feature
Another method is the Screen Magnifier. The Amazon FireStick has brought changes and updates looking at the user's demand. Its new feature the Screen Magnifier is made for people with low eyesight.
It is very simple to use. If your FireStick screen is zoomed in and you can see an orange border frame, this means that the Screen Magnifier is on.
This is all done easily using your FireStick remote thus you will face no complications. Follow the steps and you are good to go:
 Keep pressing the Back and Fast Forward controls on your Firestick remote together for 5 seconds
Next, press the Menu button and press Play to Enable/Disable the zoom
Another way to Zoom Out and Zoom In
One of the common ways to zoom out is by pressing and holding the Menu regulator and then the Rewind control on your remote to zoom out. Similarly to Zoom in you are required to press the Menu button and the Fast Forward button. 
Furthermore, while zooming in on the screen you can move the screen up and down or in any direction. You can do this by pressing and holding the Menu button and then the Ring button.
FAQs – How to Zoom Out on FireStick
1 How do you Zoom Out of FireStick?
There are 3 ways to Zoom out on Firestick.  You can zoom out by calibrating the display in the Firestick Settings, using Kodi, or by using the Screen Magnifier feature introduced by Amazon.
2 How to Zoom Out on FireStick remote?
All the methods mentioned are with the help of the Amazon FireStick remote.
3 What's the easiest method to Zoom Out on FireStick?
From our experience, the easiest method is by calibrating the display in the Firestick Settings.
4 Are these zoom Out methods safe?
Yes, all methods mentioned are safe to use and apply since it is just changing the FireStick settings. However, another way to keep yourself protected is with the help of a reliable VPN. We suggest the Express VPN.
5 Are these Zoon Out methods legal?
Yes, these methods are legal and easy to use.
6 Do these Zooming Out methods really work?
Yes, we can assure you that all of the methods we've delivered in this blog have been totally tried and tested. Thus, it functions successfully. The reason we have provided you options are to select the most convenient method for yourself.
Summing Up
This article is for everyone who accidentally got their FireStick device zoomed in. We have provided tried and tested ways to resolve your issue.
However, you must note that more methods don't mean that the rest won't work! We have mentioned 3 ways out which you can choose any method that is convenient.
Before beginning the process it is necessary to guarantee safety. For this, the most used and dependable VPN is the Express VPN that you can install and connect your FireStick to.