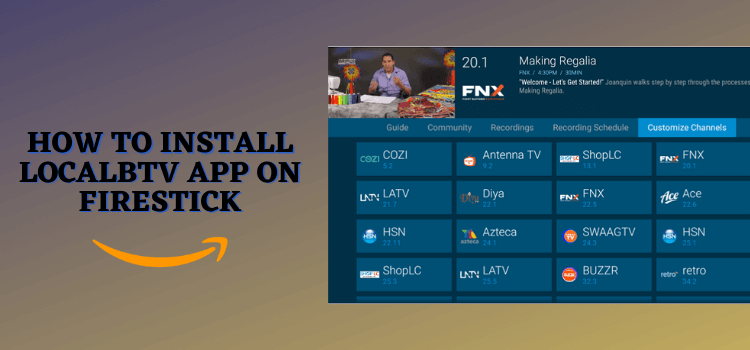 This is a step-by-step guide on how to install LocalBTV App on FireStick, Fire TV, FireStick 4K, and Fire TV Cube.
If you are among those cord-cutters who want to catch all the TV channels on their FireStick, the LocalBTV app is something for you.
The service is considered a Locast alternative after it's been shut down. You can watch all local channels such as movies, news, weather, comedy, music and more.
LocalBTV app has about 30 to 40 local channels in different languages like Spanish, English, Chinese, and many others.
Our Recommended VPN – ExpressVPN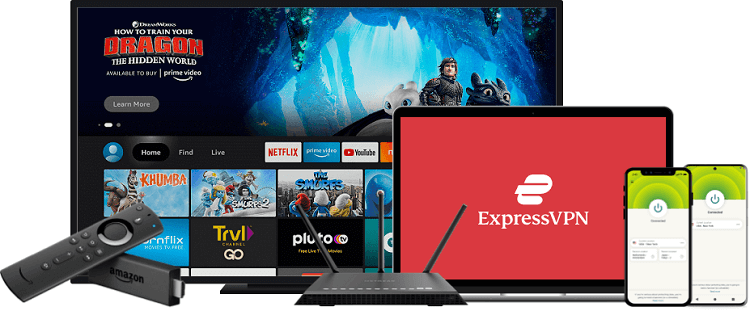 ExpressVPN is our recommended choice as it assigns you a US IP address and helps you bypass LocalBTV geo-restrictions. It also keeps your online identity anonymous while you watch US TV channels.
Get ExpressVPN today to enjoy 3 extra months free. It also offers a 30-day money-back guarantee policy that allows you to access all features risk-free for 30 days.
Where is LocalBTV App Available?
So LocalBTV app is available only in 14 US markets for the users for now. However, the service is expanding and more locations are expected to be added in the future.
Here are the 14 US markets where LocalBTV is officially available:
Phoenix
Los Angeles
San Diego
Indianapolis
Las Vegas
Fresno
Louisville
San Francisco Bay Area
Philadelphia
New York City
Atlanta
Chicago
Monterey
Reno
How to Register for LocalBTV
Before installing and using the LocalBTV app on your FireStick, you have to register yourself and create an account. You can create your account for free without paying any subscription fee.
So follow the steps below to register for LocalBTV:
Step 1: Go to the official website of LocalBTV from any browser on your pc or laptop. Click Download/Sign Up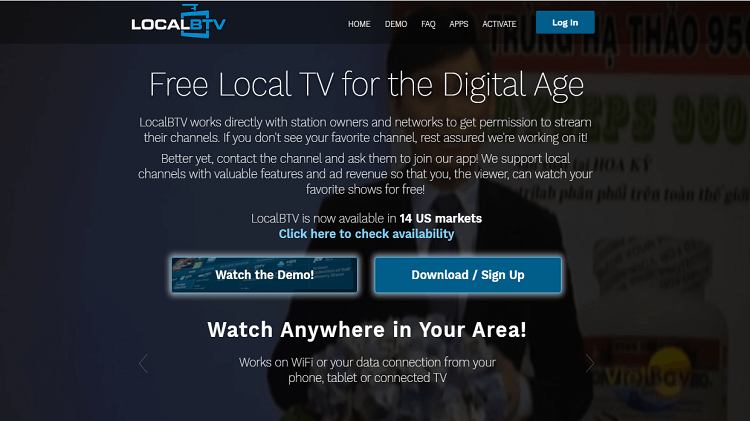 Step 2: Enter the Zip code of your area and click Submit. I have used Chicago code in this guide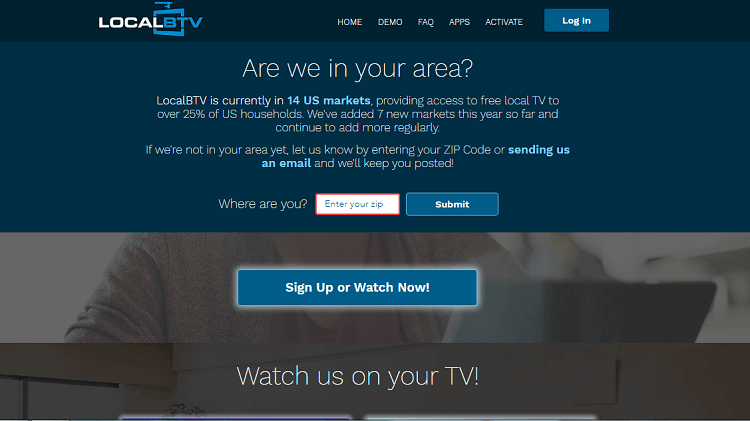 Step 3: Click Sign Up or Watch Now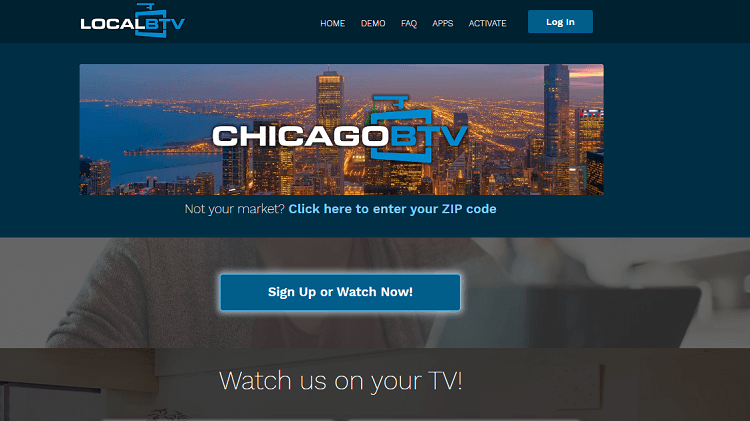 Step 4: Enter the Zip code again and click Check Availability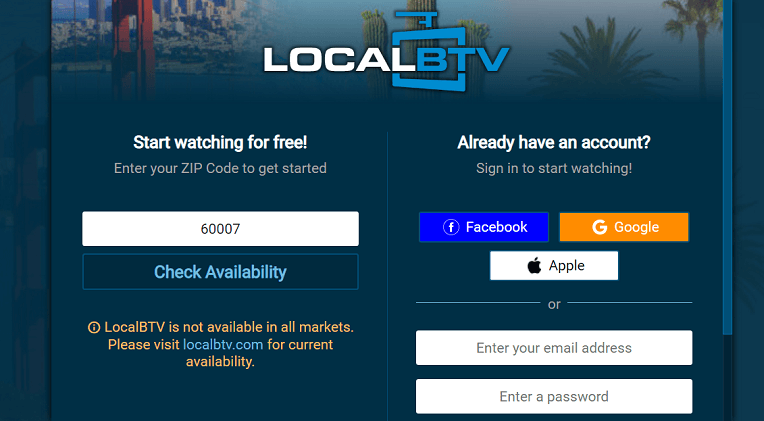 Step 5: Enter your credentials (email and password) and click Sign Up to create an account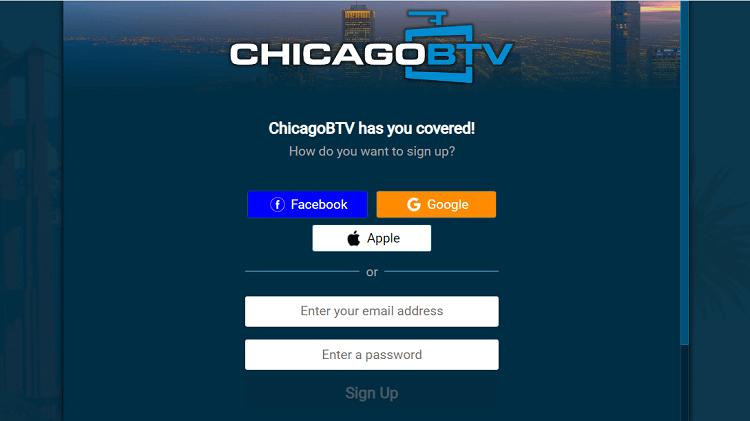 Step 6: After the confirmation email is received, you can enjoy streaming LocalBTV on your FireStick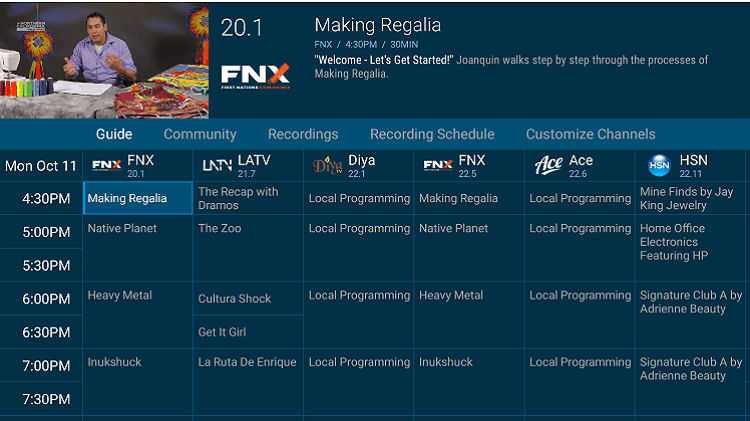 How to Install LocalBTV App on FireStick
Now coming to the installation process, the LocalBTV app is available on Amazon App Store, so you have to sideload it as a third-party app.
You can install it directly from the App Store if you are in the areas where the app is available officially. However, if you are outside of these areas, it is recommended to install and use ExpressVPN on FireStick.
Then connect to one of the US servers of the area where LocalBTV service is available. A VPN helps you to bypass geo-restrictions and enjoy LocalBTV content anywhere in the world.
Now follow the steps below to install LocalBTV on FireStick:
Step 1: Launch your FireStick device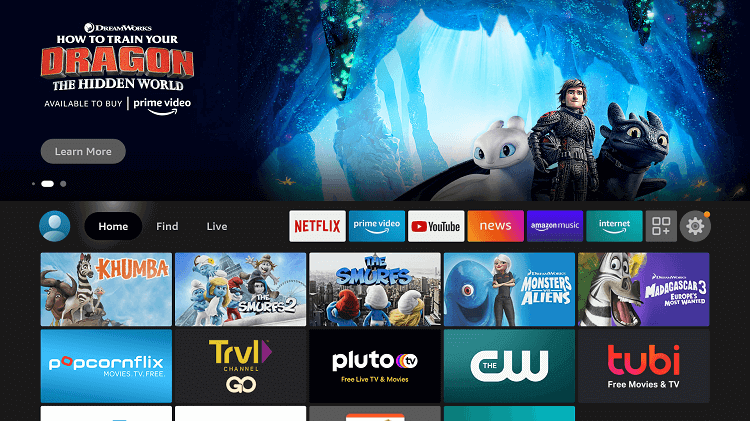 Step 2: Click the option Find from the home screen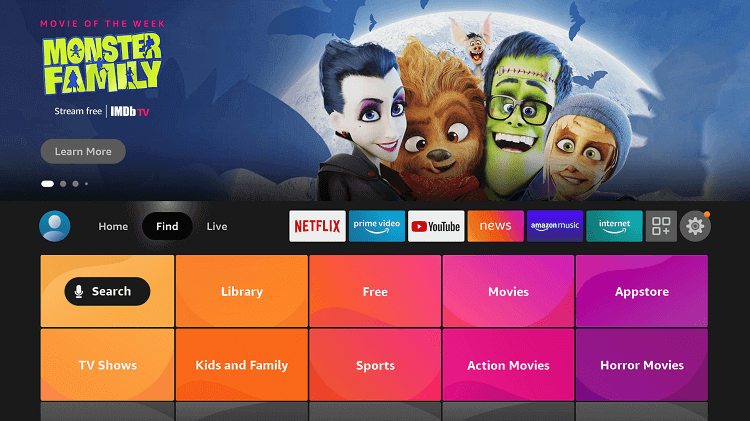 Step 3: Click the Search option from the menu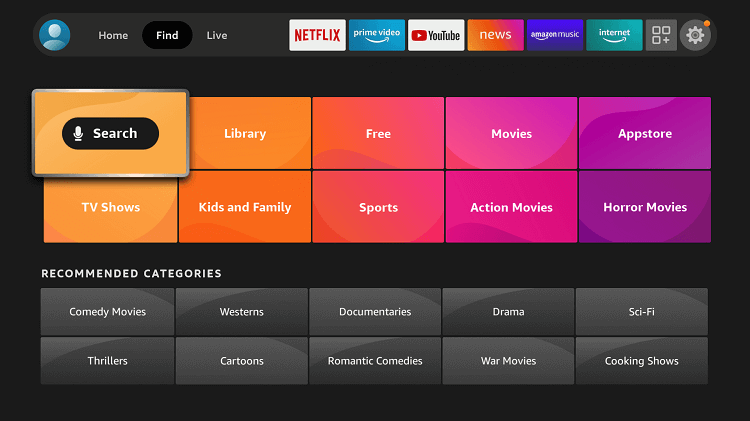 Step 4: Write LocalBTV in the search bar and click the search results that appeared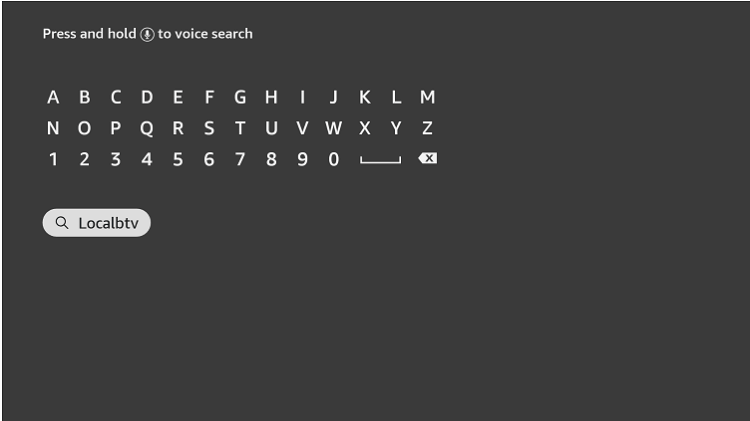 Step 5: Select the LocalBTV icon from Apps & Games section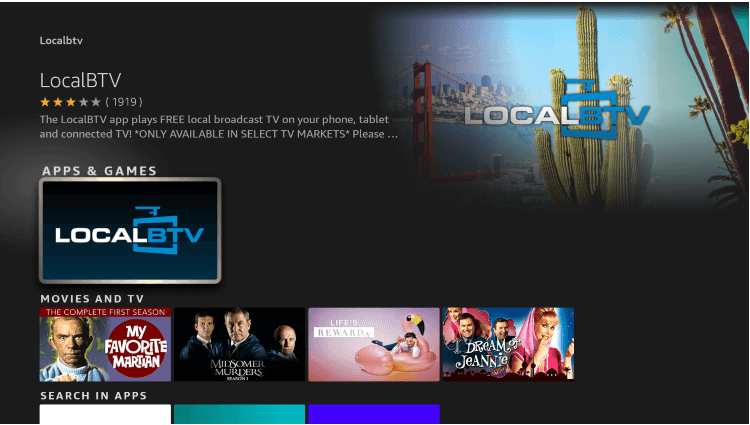 Step 6: Hit the Get or Download button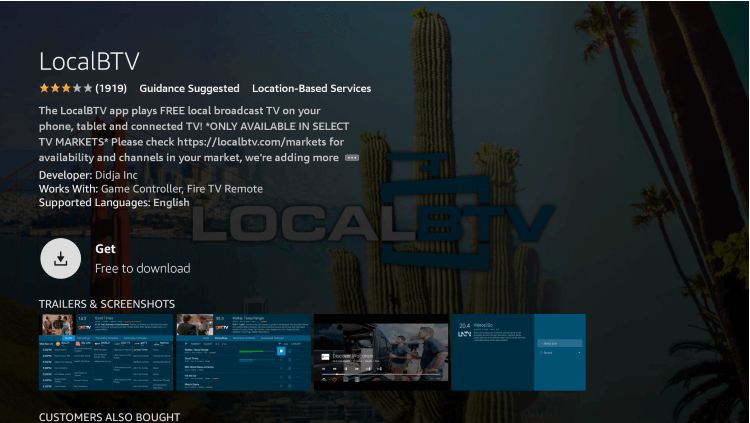 Step 7: Once the installation is completed, click Open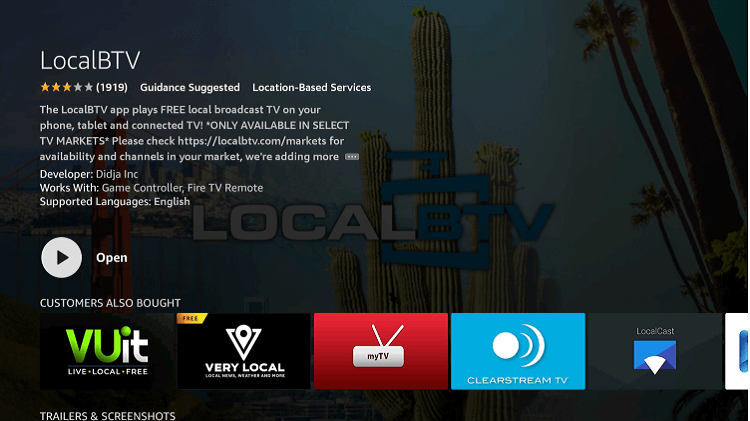 How to Use LocalBTV App on FireStick
After the LocalBTV app is installed on your FireStick, you can use it to watch the weather updates and news of your area. Make sure to use ExpressVPN on FireStick to stay safe and anonymous while streaming.
To get to know to use the LocalBTV app on FireStick once you install it, follow these steps:
Step 1: Launch the LocalBTV app on your FireStick
Step 2: An activation code will display on your screen. Remember it or write it down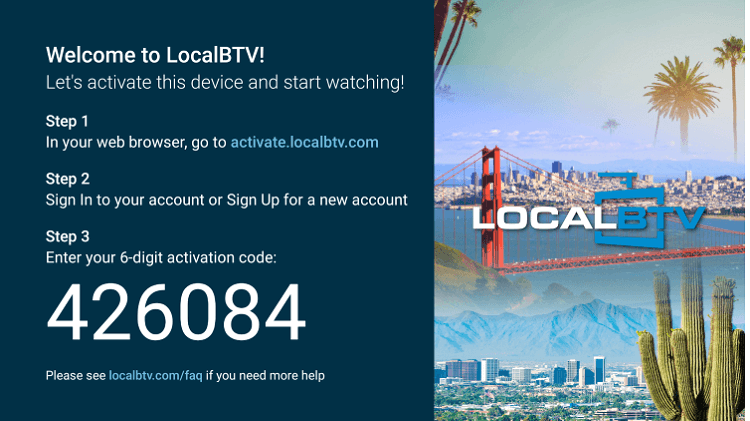 Step 3: Visit activate.localbtv.com on the web browser and enter the code from the above step. Then click Activate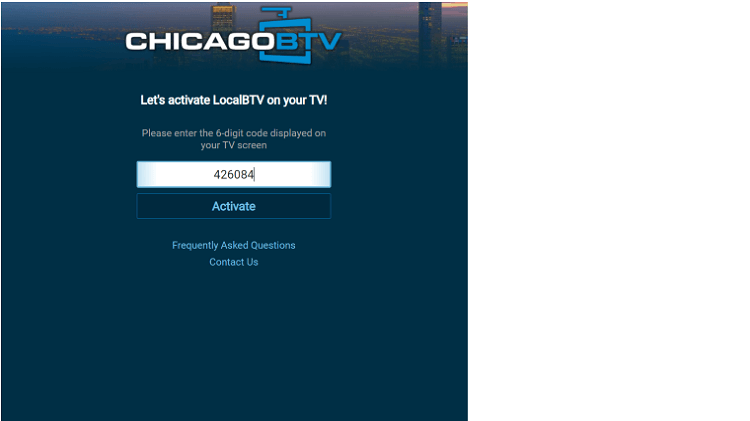 Step 4: The interface of the app looks like this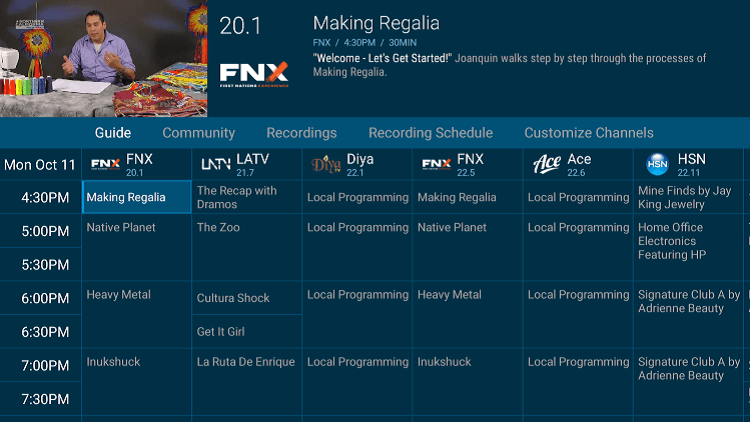 Step 5: You can even make a list of Customize Channels and Record your favorite show or news broadcast with LocalBTV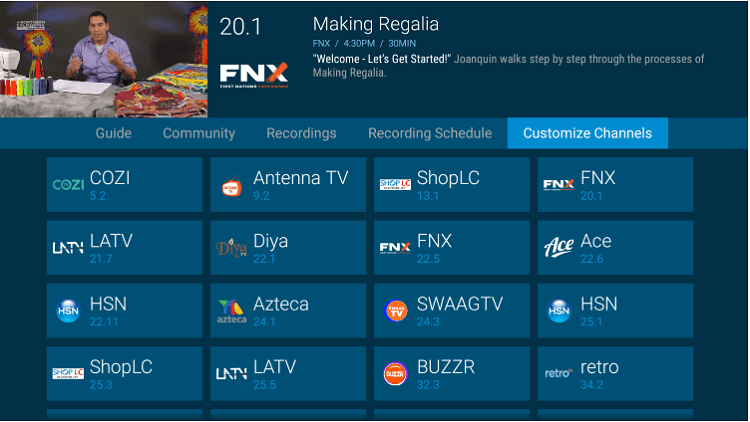 LocalBTV Features
LocalBTV is a free streaming service available in 14 US markets. You can enjoy dozens of local channels of news, sports, weather, movies, comedy, music, and a lot more.
The app is available on all the major streaming devices, including Amazon FireStick. Moreover, you can watch the channels in different languages such as English, Chinese, Spanish, Vietnamese, and more.
Most of the content on LocalBTV is displayed in SD quality. But sometimes, it also supports 720p and 1080p displays.
You can also enable subtitles of a video if you don't understand the language. Besides that, you can record your favorite programs with LocalBTV or even schedule.
The app's interface has different content sections, including customizing channels where you can add channels you like the most.
Honestly, the channel variety of the app is not much impressive, but we can expect it to improve in the future. If you are looking for a streaming channel with hundreds of TV channels, you can try other options.
FAQs – LocalBTV
What is LocalBTV?
LocalBTV is a streaming service currently available in 14 locations in the US. It gives you access to watch all the local live channels in various languages for free. You can watch the weather, news, movies and much more.
Where is LocalBTV service available?
LocalBTV service is available in 14 different US locations, including New York City, Chicago, and 12 others. But more locations are yet to be added to the list as per the developers.
Is LocalBTV free?
Yes, the LocalBTV app is totally free and you don't have to pay a single penny. All you have to do is to register yourself and create an account on the official LocalBTV website. And then you are good to go. Install the app on your FireStick and activate your account to enjoy endless streaming.
How to register for LocalBTV?
You have to go to the official website of LocalBTV on any web browser and click Sign Up. Then enter your details and you will be provided with an activation code. Use this code to activate your account when you install the app on your device.
Is LocalBTV safe and legal?
Yes, the app is absolutely safe to use and you will not get into any legal trouble while streaming with LocalBTV. If you are more concerned about your online privacy, it is recommended to use a VPN like ExpressVPN to protect your online identity.
Conclusion
LocalBTV app is a streaming service that doesn't cost you anything to stream dozes of local channels in 14 US locations. You just have to create an account and register yourself before using the app.
You can install the app from App Store and enjoy channels in various languages. LocalBTV app allows you to record your favorite show and save the channel into customized channels for later use.
Make sure you use a VPN like ExpressVPN to be protected and anonymous over the internet while streaming. A VPN also protects you from ISP throttling and helps to bypass geo-restrictions.