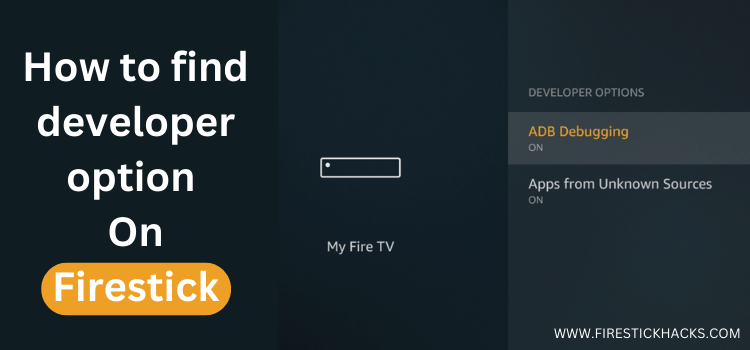 This is the step-by-step guide on how to Find Developer Options on Firestick, FireTV, Fire TV Cube, & Fire TV 4K Max.
A developer option is an option in the Firestick setting that allows the user to install third-party apps that are not available on Amazon App Store.
Normally this option is available in settings but unfortunately, Amazon has updated its new FireTV OS versions starting from 7.2.8.5 which lacks the developer option in some devices.
Now here is the question of how Amazon manages to disappear this option from some devices with this update but not all. We leave this to Amazon developers.
Luckily we have found the solution of bringing back the developer option if it is missing on your device like it was missing one of mine as well.
How to Find the Developer Option on Firestick
If your device is missing the developer option then don't panic we got the hack for this. Follow these steps to make the Developer Options appear again:
Step 1. From the Homepage Click on Setting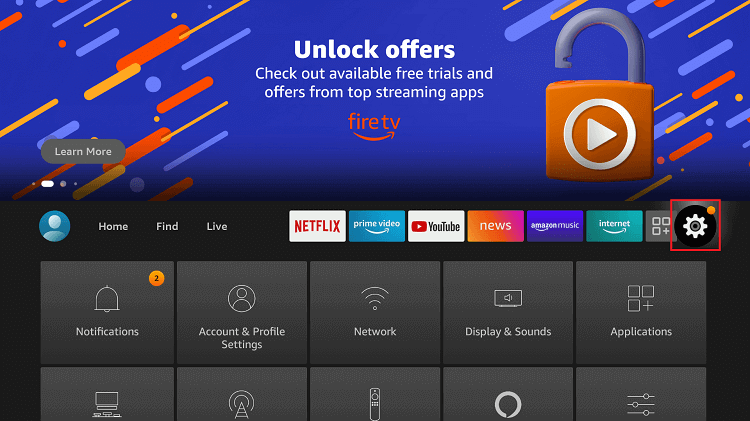 Step 2. Click My Fire TV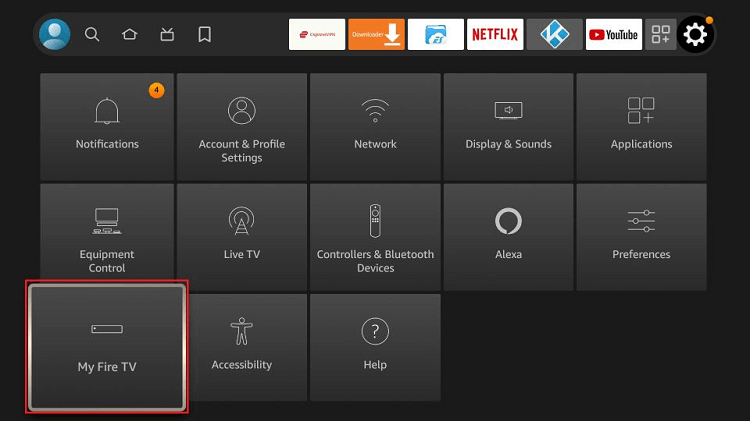 Step 3. If you don't find the Developer Option then Click About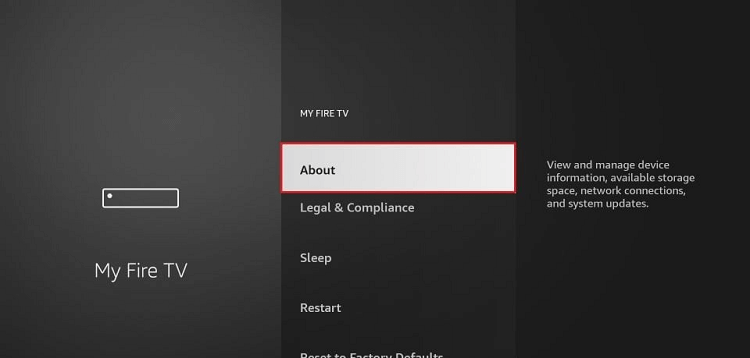 Step 4. Click on your Fire TV Stick quickly 7 times.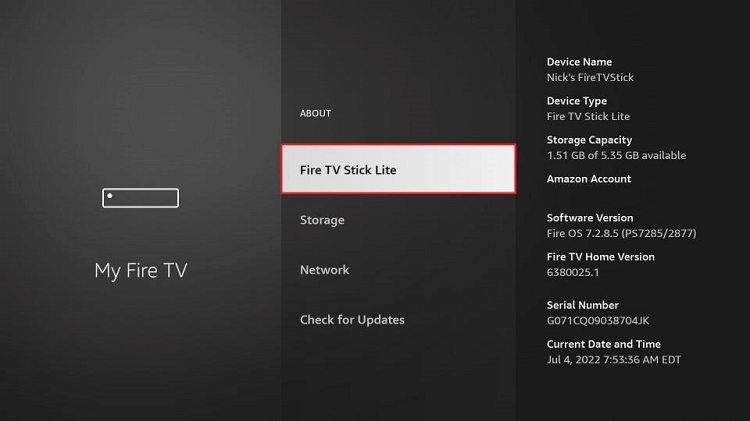 Step 5. A notification appears at the bottom saying No need, you are already a developer. That's it, you have enabled Developer Options.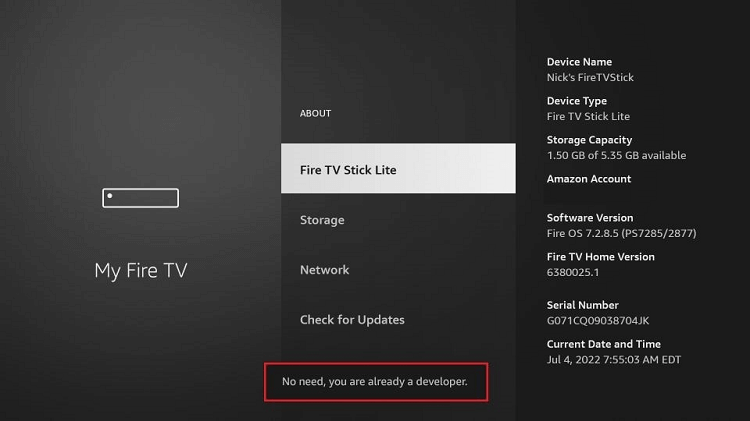 Step 6. Press the back button once or go back to Settings then My Fire TV and you will now see Developer Options.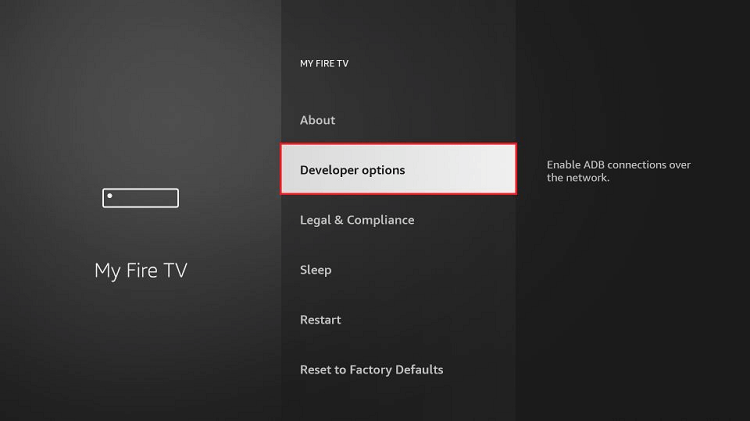 Now you can go into Developer Options and enable Apps from Unknown Sources to sideload APKs on your FireStick device.
Similar Issues on Firestick
Firestick is an amazing device but sometimes it causes issues that ruin your whole streaming adventure. But worry not we have bought you some Firestick hacks and solutions for its problems that enhance your streaming experience.
Wrapping Up
After the Fire TV OS latest update 7.2.8.5. it has been observed that some of the Firestick devices are missing the developer option from the Setting.
Since the Developer option is very useful tool when it comes to sideload the third-party apk from unknown source.
In this guide, we have resolve this issue and you can find back the developer option on your Firestick device by following the simple steps (if it is missing from your device).