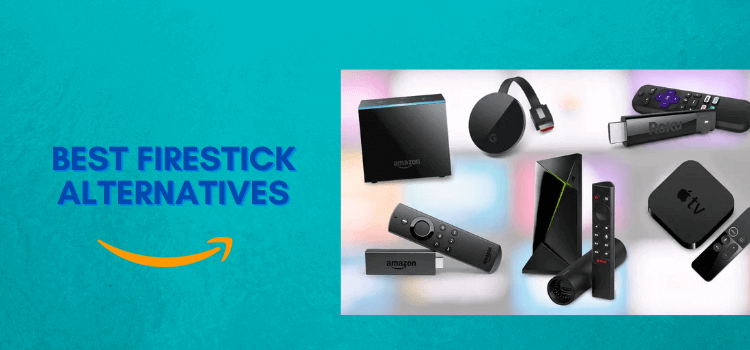 This detailed guide will show you some of the best FireStick alternatives to enjoy all the features which Amazon FireStick is lacking.
FireStick is no doubt a popular and handy streaming device for all the streaming lovers out there but some of its features are not so good enough. For instance, every FireStick user keeps on complaining about low storage.
Or it's just you want to try some other features which FieStick is unable to provide. Due to the high demand for streaming devices, you should explore other options as well besides FireStick.
Looking for alternatives doesn't mean FireStick is not functional anymore. It is one of the top streaming devices with loads of content, live channels, a media library, high-quality streaming, and whatnot.
But it is no harm to look for alternatives just in case you want to try them as well. So I have compiled some of the best FireStick alternatives for you after thorough research. Have a look!
FireStick or whatever streaming device you are using, your data is at risk and your IP might be exposed to everyone. So it is strictly advised that you use a VPN on your FireStick device.
Our Recommended VPN – ExpressVPN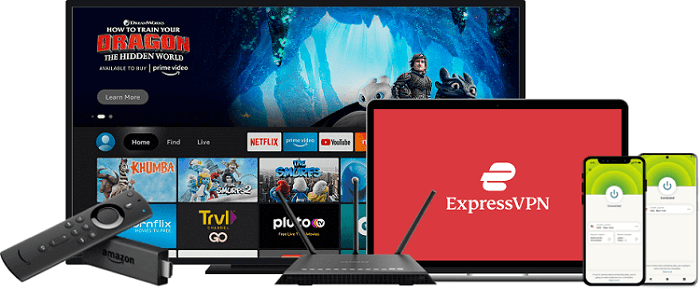 ExpressVPN is our recommended choice because it completely hides your IP address and keeps your online identity anonymous while you Stream on any streaming device.
Get ExpressVPN today to enjoy 3 extra months free. It also offers a 30-day money-back guarantee policy that allows you to access all features risk-free for 30 days
Legal Copyright Disclaimer: FIRESTICKHACKS does not verify if apps, websites, or services hold a legal/official licensing of the media content that they stream. We DO NOT own, operate, or re-sell streaming sites, apps, or services NOR it is administered or hosted by FIRESTICKHACKS.
1. Mi TV Stick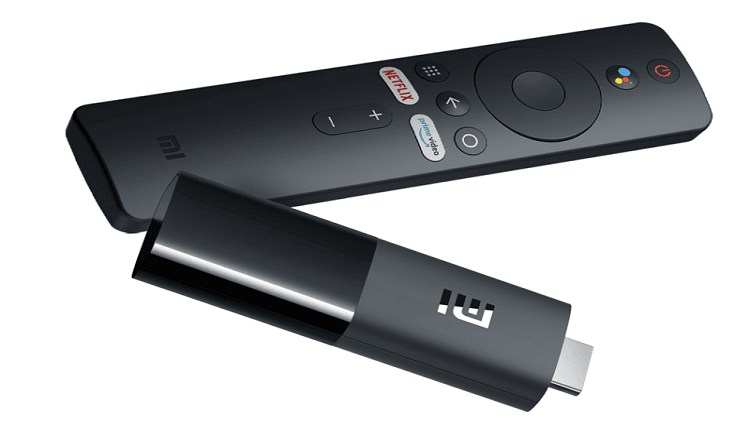 At number 1, we think the best FireStick alternative is Mi TV Stick or Mi TV Box. It works the same as FireStick, the only difference is that it's got a Google Play Store and lets you download apps directly from the play store. You have to connect it to your TV just like FireStick through an HDMI port.
Quad-core processor, 8 GB internal storage, and 1 GB RAM are good enough to dream of in such a low price range. You will get full HD quality while streaming anything with Mi TV Stick.
If you want to have a 4K streaming experience, this is the only thing lacking with this device. You have to go for Mi Box 4K for that purpose.
The quality of the video and sound depends on your TV and the internet connection as well while streaming on Mi TV Stick. Just like the other Android TV streaming devices, it supports Chromecast and voice searches.
It is compatible with tons of streaming apps and services such as Netflix, Amazon Prime, etc. Mi TV Stick is no doubt a really handy and easy-to-use streaming device.
Thousands of apps and games installed from the Google Play Store run smoothly on Mi TV Stick. However, some users feel that the remote isn't up to date and the performance of the device is quite sluggish sometimes.
To sum up, you can give Mi TV Stick a try if you are looking for economical streaming options with good quality streaming results.
Pros:
Easy to use and set up
Built-in Chromecast
Google Assistant works well
Cons:
Some Apps available on the Play Store do not work
The Remote is not up to date
Performance is a bit slow at times
2. Roku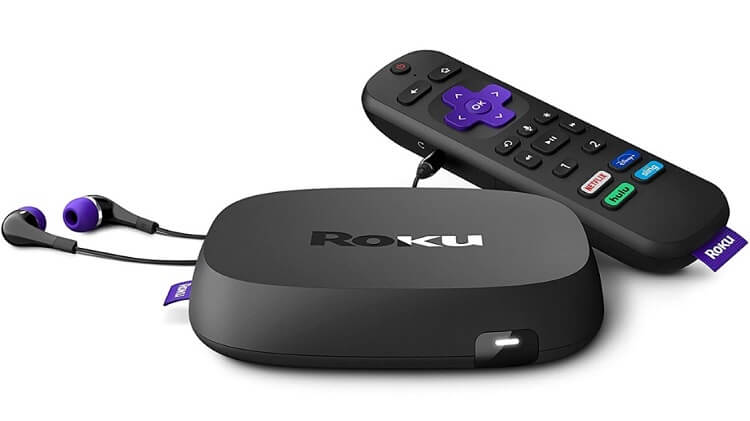 Roku Stick or Roku Box is yet another streaming device that can compete with FireStick. It offers hundreds of channels from Roku Channel Store to watch the content of different categories such as entertainment, sports, news, international channels, and a lot more.
All the popular streaming services such as Netflix, Hulu, Sling TV, Amazon Prime Video, and many others are available on Roku.
Roku is also an affordable streaming option and comes with a sleek and user-friendly design. The remote of the device is easy to use with navigation keys and a mic for voice search.
Roku remote comes up with a remote finder feature that helps you to locate the remote if you are unable to find it. Just press the specific button on your device and the remote will play a sound so you can find it.
Just like FireStick, Rok is easy to use and set up even for beginners. One of the best things I found is that Roku supports 4K, HDR, and Dolby Vision streaming. This is something that makes it stand out from all the other streaming options, especially in this price range.
If you want to get your hands on even better streaming sessions, go for Roku Ultra. Although it is a bit more expensive than the regular Roku TV, the price is worth it. Try it once and you will agree with me more.
Besides Roku Ultra, Roku Premiere, Roku Streaming Stick+, and Roku Streambar are the other options worth trying if you are thinking to upgrade your streaming device.
Pros:
A vast variety of content and apps
Affordable
User-friendly interface
Cons:
Voice control is not that good
Streaming quality might not be good at times
3. NVIDIA Shield TV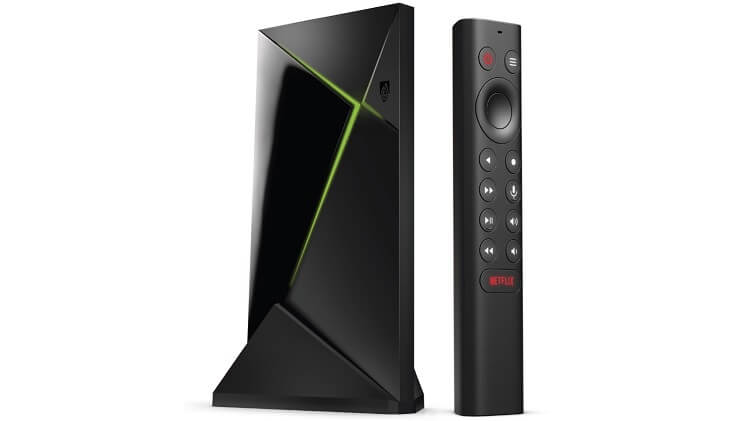 Another FireStick alternative on the list is the NVIDIA Shield TV with a 9.0 Android TV Operating System. Apart from regular streaming, this device works best for gamers too with its heavy specs.
NVIDIA Shield TV supports 4K, Dolby Vision HDR resolution, and Dolby Atoms for the next-level streaming experience. 3 GB RAM and 8 GB internal storage is more than enough for FireStick users who always keep on complaining about storage issues.
The good thing is you can expand the storage conveniently according to your needs, unlike FireStick. The remote is even much better than the previous versions with backlit buttons and a built-in voice search feature.
A vast variety of streaming apps and services are compatible with NVIDIA Shield TV like Netflix, Hulu Plus, HBO, YouTube, CBS, Twitch, Plex, Google Play Store, and the list goes on.
Due to the device being Android-based, it is a perfect pick for you if you are an Android fan. I am suggesting it as a streaming device but it works even better for gamers.
It let you sit back on your couch and kick start your gaming session with a 4K resolution and a blazing fast speed. Although the speed also depends on your internet connection, it doesn't have much effect on the heavy system of NVIDIA Shield TV.
This device is a bit expensive at $199.99 as compared to regular FireStick but the specs you will be getting are totally worth it with double advantage at the same cost, high quality streaming as well as gaming.
Pros:
One of the best Android TV
Storage is expandable
Super-fast performance
Works amazing for gaming too
Cons:
Not a cost-effective option
No HDMI cable is included in the box
4. Apple TV
Apple TV would not be much unfamiliar to you if you are already in Apple's ecosystem. Apple and Amazon are always ready to compete with each other on various platforms so why left behind in this battle?
Well, Apple TV is a hands-on device with plenty of content available for streaming on the iTunes Store. It supports 4K HDR 10 and Dolby Vision technology just like Roku.
It is compatible with almost all the big streaming banners like Netflix, Hulu, HBO, and a lot more. The Balance Color feature allows you to adjust your TV settings for a smooth streaming experience.
Apple TV comes up with two models, Apple TV HD and Apple TV 4K. The only two differences between them are the streaming quality and the internal storage.
Apple TV HD streams 1080p content quality and has 32 GB storage while Apple TV 4K supports 4K Ultra HD streaming quality with 64 GB storage. The rest of the features are the same.
You can give voice commands with the help of a Siri remote. Yeah, how can we forget Siri while talking about Apple? Anyways, the remote also has a touchpad for those who love to use a conventional remote with keys and buttons.
The only drawback I feel is the high pricing just like all the other Apple products. However, pricing is not an issue for most Apple users and they are going to use the products no matter how expensive they are. So it's not a big deal though.
Pros:
Siri remote works well
Fast performance and a better streaming
Simple interface
Cons:
Quite expensive
Sometimes compatibility issues
5. Fire TV Cube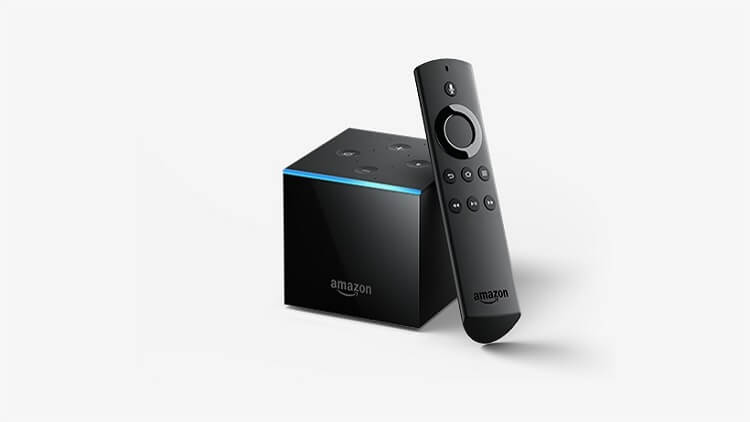 Fire TV Cube might not be a new name for most FireStick users. It is a more capable and faster streaming device, the kind of device all streaming lovers keep looking for.
Just as the name suggests, Fire TV Cube is a box-shaped device unlike the regular FireStick and other streaming devices that sit next to your TV instead of being plugged at the back of your setup.
You don't even need a remote to use Fire TV Cube. All you have to do is plug it in and the rest is Alexa's job. When talking about the features, it's something beyond just Alexa in the box.
The streaming quality you will be getting with Fire TV Cube is impressive. It supports 4K, HDR quality, and even has Dolby Atmos support. This handy device is good enough to be used as a home theater.
The strong Hexa core processor and 16 GB internal storage make this beast a perfect pick for those who want to replace FireStick for storage issues.
Along with Amazon's streaming services, Fire TV Cube supports some other services as well such as Netflix, HBO, Starz Play, Hulu, etc.
To sum up, Fire TV Cube can be the best option for those who want to enjoy a home theater experience in their comfort zone without even touching the remote. The device is affordable yet functional and worth the money you are spending on it.
Pros:
Smart home controls
Voice commands with Alexa
Many streaming services and apps
Cons:
A bit large in size
The Remote is not that good
6. Google Chromecast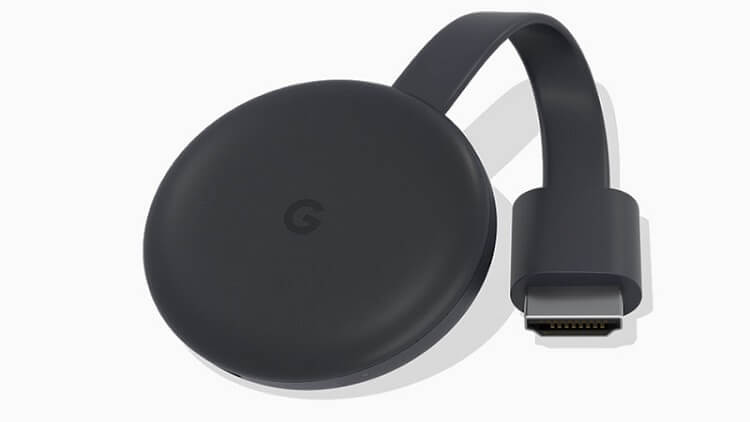 Google Chromecast works similarly to FireStick and the features of both devices are somewhat the same. All the content you want to stream is just a click away with Google Chromecast.
You have to plug it into the HDMI port on your TV and that's it. You have entered the world of streaming with plenty of options. It supports multi-room audio playing.
Google Chromecast is an affordable and economical FireStick alternative. The small and compatible dongle-like design of the device makes it portable and user-friendly.
It didn't come with a remote in the past so you had to use your phone as a remote. However, the remote has been added now in the box for the users.
The streaming quality is usually 4K which is something out of the box in this price range. All you have to do is to plug and play.
The internal storage of Google Chromecast is quite low same as the FireStick. Moreover, you might face problems with the audio and video syncing while streaming.
All in all, Google Chromecast can be stated as one of the best competition of FireStick at the moment and might surpass it in the future with some basic improvements.
Pros:
High-quality 4K streaming
Smart home feature
Portable and handy
Cost-effective streaming option
Cons:
No Ethernet port is available
Some security issues could be faced
7. Raspberry Pi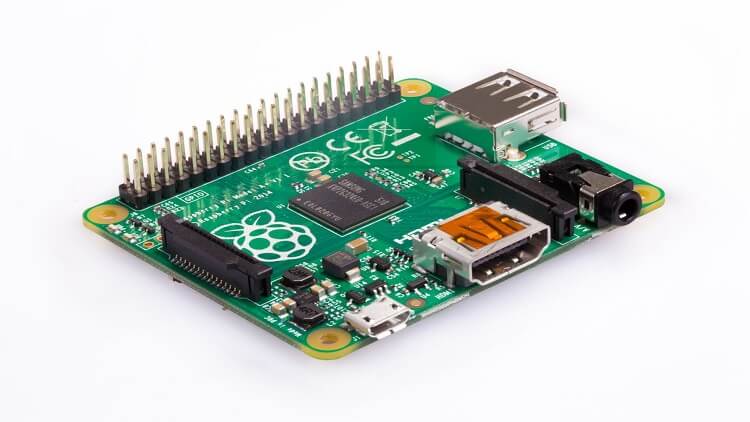 Raspberry Pi turns out to be a great FireStick alternative being functional and a low-cost streaming device. It is known as a tiny computer to perform many DIY tasks for users.
Despite its size, it comes up with a quad-core processor, 4 GB RAM, and 5.0 Bluetooth. It can be connected to your TV or computer with an HDMI port and has 4 USB ports as well.
Unlike the other options in our list, Raspberry Pi is not ready to use device which you can start using just after unboxing. It requires a few technical settings before you make it able for streaming.
That's why I said it is great for DIY projects mostly. It is recommended to invest in a proper casing if you want to save it from wear and tear. Moreover, it will also make this streaming device handy for you.
A drawback of Raspberry Pi is that it heats up quickly and you have to make proper arrangements to keep it cool.
You can install Kodi, Plex, and other similar streaming services on Raspberry Pi to turn it into a cost-effective media center. However, it might not be a good option for you if you are not a tech nerd.
Besides that, you can even cast media from your Android device to your Raspberry Pi by setting it up with Chromecast. Isn't it amazing?
You can try out other options in that case which can be used directly as soon as they are out of the box.
Pros:
Fast processor
Very affordable
Casting media with Chromecast
Cons:
Not supports a 4K display
Only good for tech enthusiasts
Get hot quickly
8. MarQ Turbostream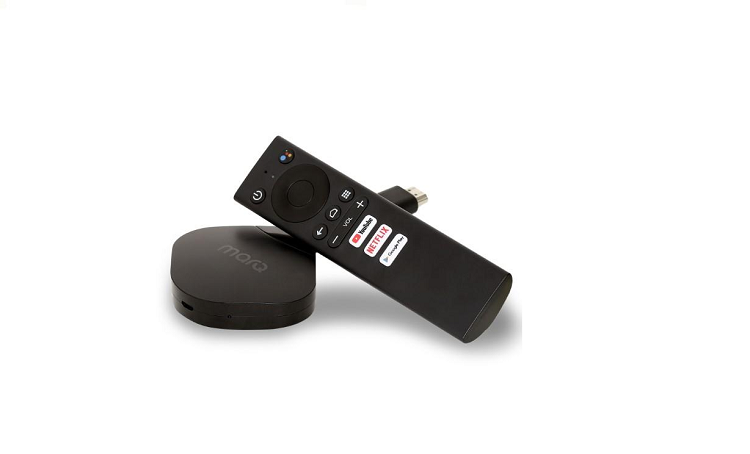 MarQ Turbostream is another streaming device by MarQ company that lets you stream content from major streaming platforms such as Hotstar, Netflix, YouTube TV, Zee5, and much more.
This device is an Indian company Streaming device so unfortunately, you won't be able to stream content from Amazon Prime
It has 8GB of storage and 1GB RAM, this device is easy to use and works well. It offers Dolby audio support and has built-in Chromecast support. It also has the availability of the Android TV Play Store, you get access to over 10,000 apps.
Pros:
Cheaper in Cost
Easy interface
Cons:
Not much reliable
No Amazon Prime accessibility
9. Airtel Xstream Stick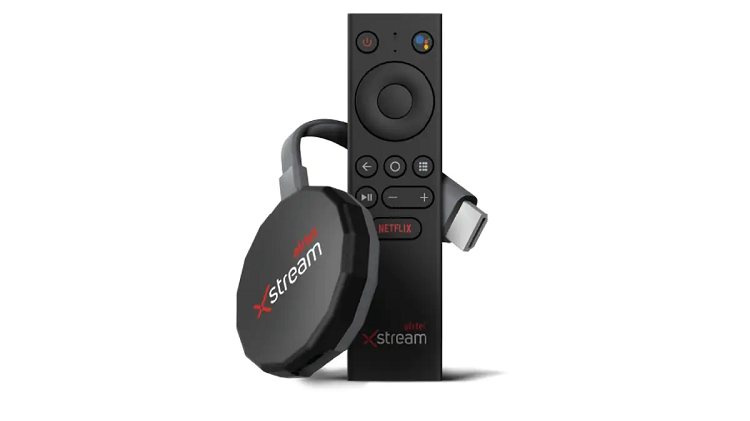 The Airtel Xstream Stick is also a good streaming device that gives you access to Netflix, Amazon Prime, ZEE5, and other streaming platforms.
It is a product of Airtel company which is also an Indian Tech Company. The installation is pretty smooth, and all you need to do is plug-n-play.
With a decent processor, the device works perfectly well. The price of the device is also pretty decent, and it comes with voice control as well.
Since it is an Airtel product so it is more compatible with an Airtel broadband connection or Sim Card because it offers many recharge options that give you access to certain OTT platforms included in the recharge fee.
Pros:
Cost Efficient
More effective with Airtel Connection
Plug-n-play device
Voice Command
Cons:
Non-versatile streaming options
 Not a 4K display
10. Walmart Onn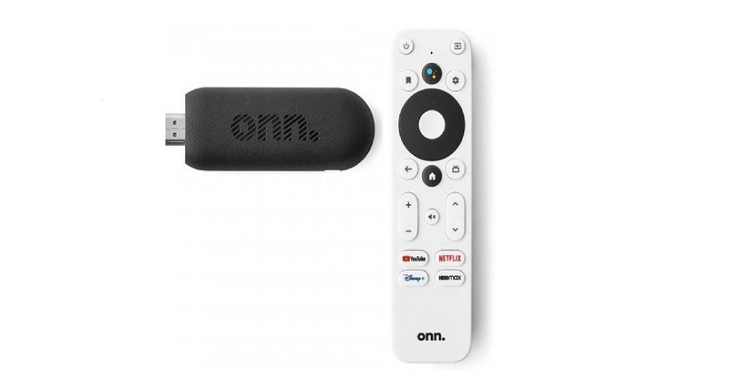 Last but not least, Walmart's Onn is a low-price streaming device. Previously, Walmart hasn't had the best luck with its video streaming experiences.
If you're just looking for a Video streaming device for Movies and TV Shows then Onn streaming devices are a solid budget option for you.
Onn supports all of the major streaming services, most of which come preloaded, so you can just plug it in and start watching.
The Onn UHD streaming box supports a 4K display, something that is not available in many more expensive streaming devices.
Pros:
Affordable 4k streaming alternative.
Syncs with your Google and YouTube accounts.
Play Android games on your television.
Cons:
Limited gaming capabilities.
Finicky remote control.
Awkward, nondescript design
FAQs – FireStick Alternatives
What are some good streaming devices other than FireStick?
FireStick is an amazing streaming device but there are plenty of complaints about its low storage. You can try some other streaming devices too for a better overall streaming experience such as Apple TV, FireTV Cube, NVIDIA Shield TV, Google Chromecast, and other similar devices.
Can Raspberry Pi be used as a streaming device?
Yes, Raspberry Pi can be turned into a DIY streaming device with a few technical adjustments. It can be a cost-effective option with not-so-bad streaming quality. This option won't work well for you if you are not a tech geek.
Which one is better, FireStick or Fire TV Cube?
Well, both have their pros and cons. But generally speaking, Fire TV Cube is a better option in terms of specs and other features which FireStick was lacking such as internal storage.
Conclusion
FireStick is a well-known streaming device and most streaming lovers are aware of it. However, some of its features need to be upgraded with time like low storage or it's just you want to explore some other options too.
So this guide was about some of the popular FireStick alternatives available in the market as of writing this guide. Each one of them has incredible features and most of them won't cost you an arm or leg.
Do let us know which one you think is the best FireStick alternative. Also, don't forget to use a VPN before streaming anything on any device. It protects your online identity and maintains your anonymity to keep you safe from malware and security threats.