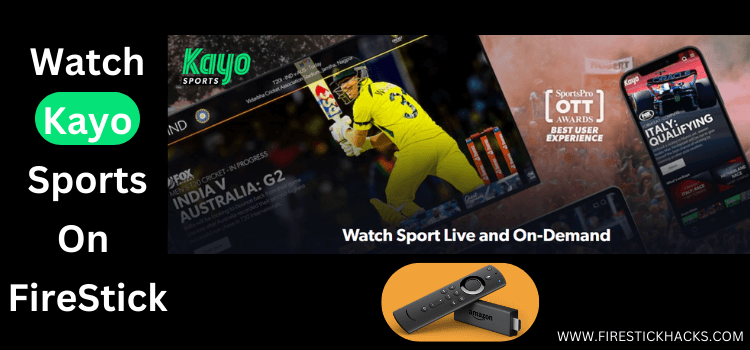 This is a step-by-step guide on how to watch Kayo Sports on FireStick, Fire TV, and Fire TV Cube.
Kayo Sports is a sports streaming service restricted to Australia. It provides the content for numerous sports both live and on demand. The AFL, NRL, and Supercars are some of the outstanding athletic events and Kayo shows.
You can gain access to more than 15,000 hours of on-demand content and international sporting events, that includes Worldwide Live Cricket, the NBA, NFL, UFC, and many others.
Kayo Sports users can view live streaming of international competitions, tournaments, and games. Although Kayo Sports is a paid streaming service Kayo One, Kayo Basic, and Kayo Premium all provide a 7-day free trial.
We have only mentioned the browser method to watch Kayo Sports on FireStick since Kayo Sports APK cannot be installed on FireStick for now because it needs google play services and FireStick doesn't have google play services.
If you try to access the Kayo sports out side the Australia then you will face the geo-blocked error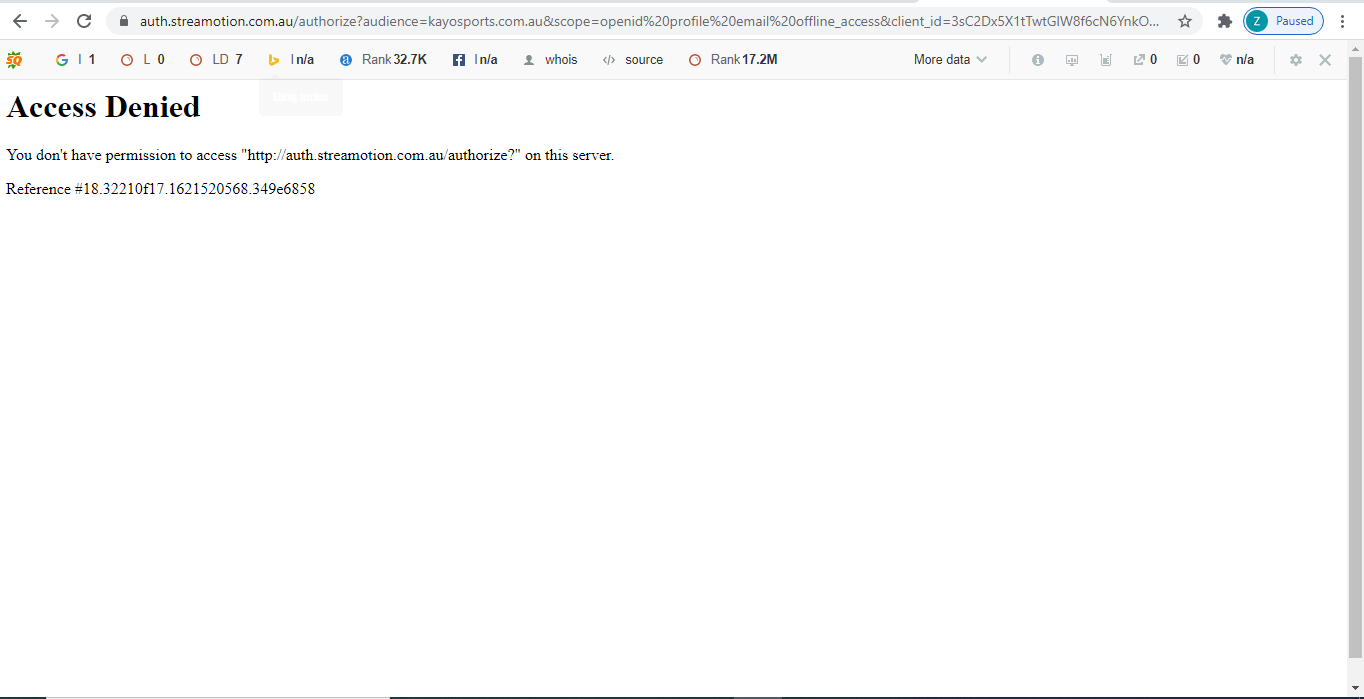 Since Kayo Sports is only accessible to citizens of Australia, make sure you use a VPN to bypass Kayo Sport's geo-restrictions. If you do not make use of a VPN you will see an error like this.
Therefore Our Recommended VPN – ExpressVPN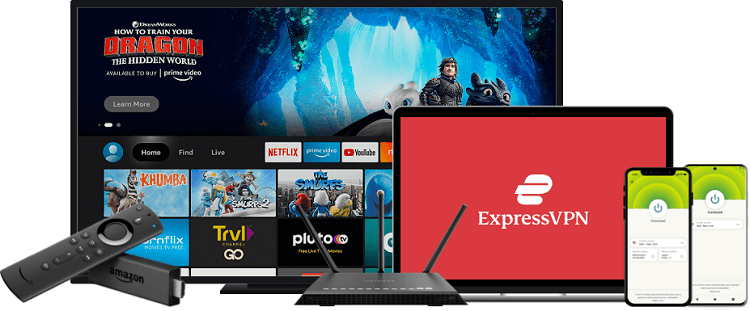 ExpressVPN is our top choice when it comes to watching Kayo Sports on FireStick as it's an Australian streaming service and the VPN easily bypasses its geo-restrictions.
Get ExpressVPN today and enjoy 3 extra months free. It also offers a 30-day money-back guarantee policy that allows you to access all features risk-free for 30 days.
How to watch Kayo Sports on FireStick
This method is for users who do not live in Australia or are currently not in Australia. Since Kayo Sports is an Australian streaming platform you need to install and use ExpressVPN on FireStick to unblock Kayo Sports in your region.
Follow the steps below:
Step 1: Open Firestick Home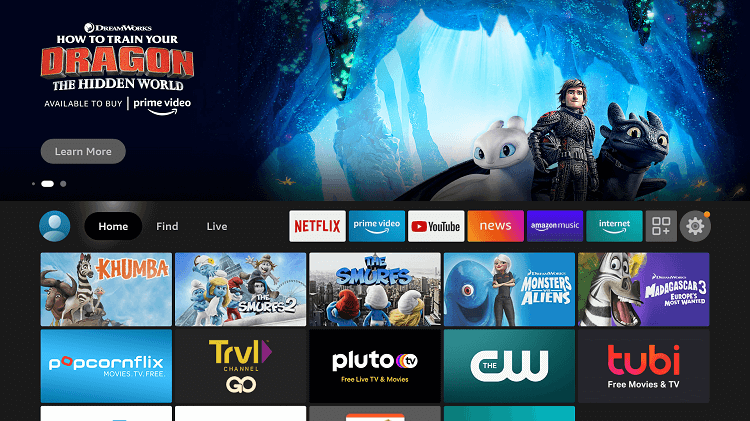 Step 2: Select the Find menu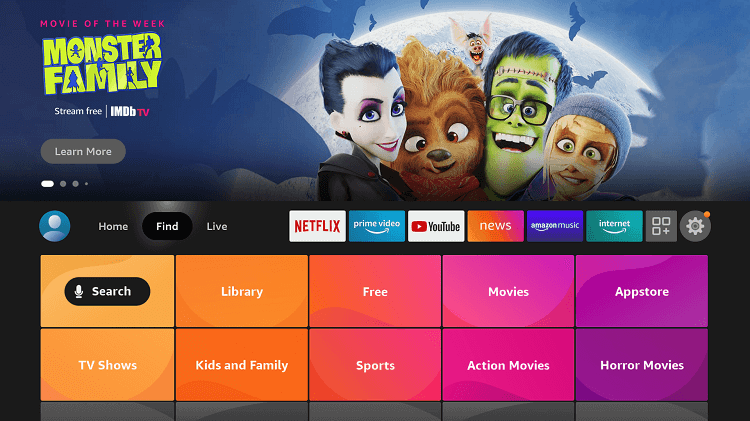 Step 3: Click on the Search option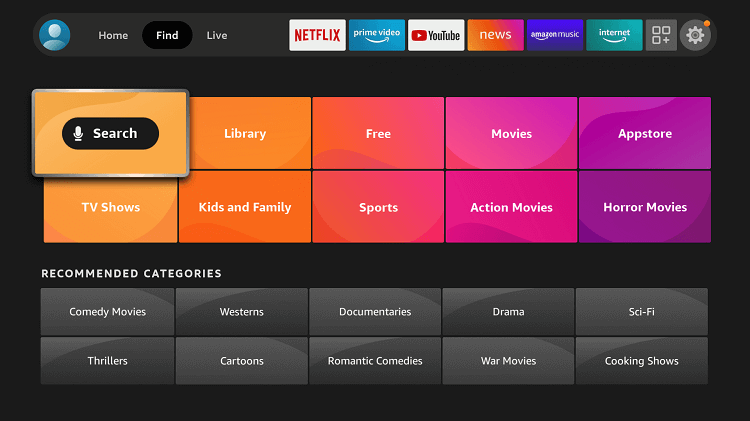 Step 4: Type Internet Browser and select it from the list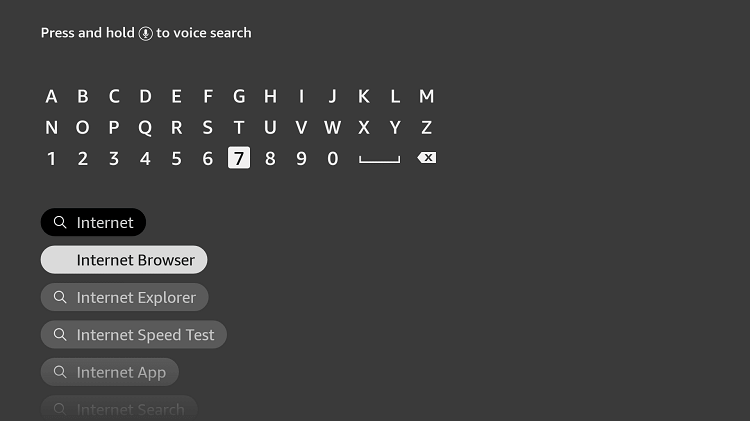 Step 5: Select the Internet icon when the below screen appears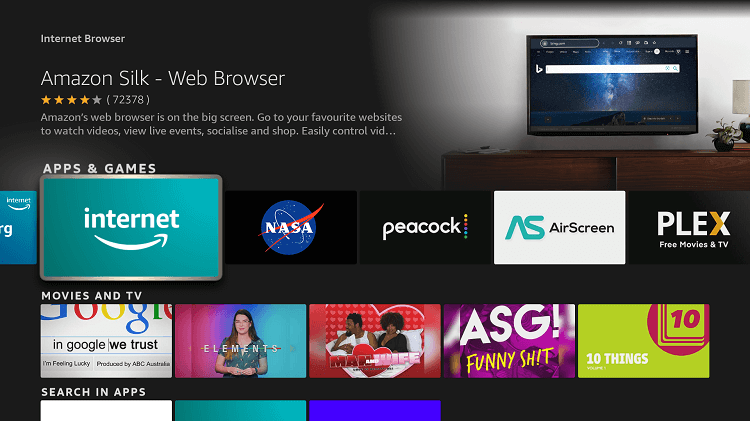 Step 6: Click on Download and wait for the app to install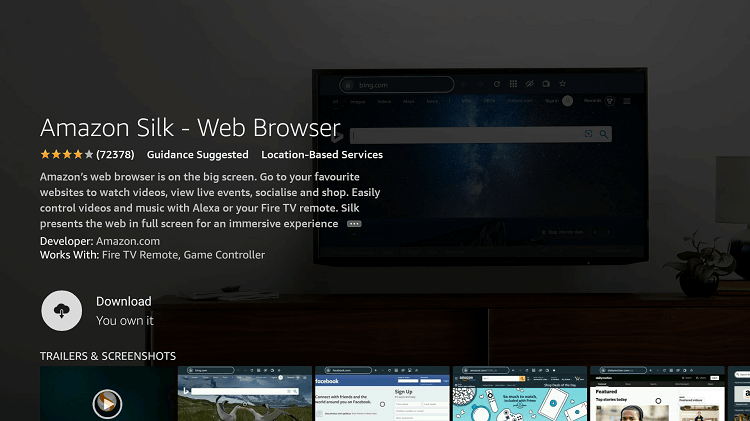 Step 7: Wait until the download is completed
Step 8: If you're from outside Australia, you need to install ExpressVPN and connect to the Australian server to bypass 10Play geo-restrictions.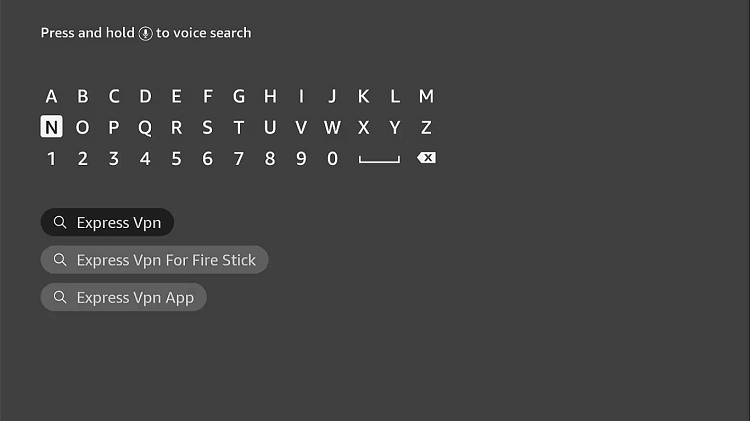 Step 9:  Select ExpressVPN from the suggestions bellow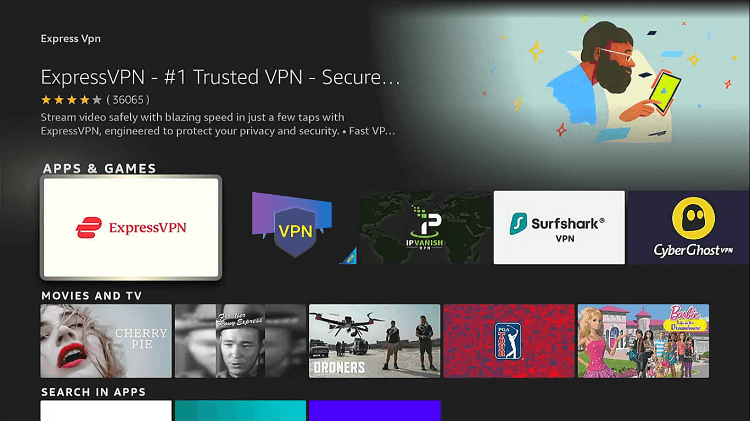 Step 10: Open Express VPN once installed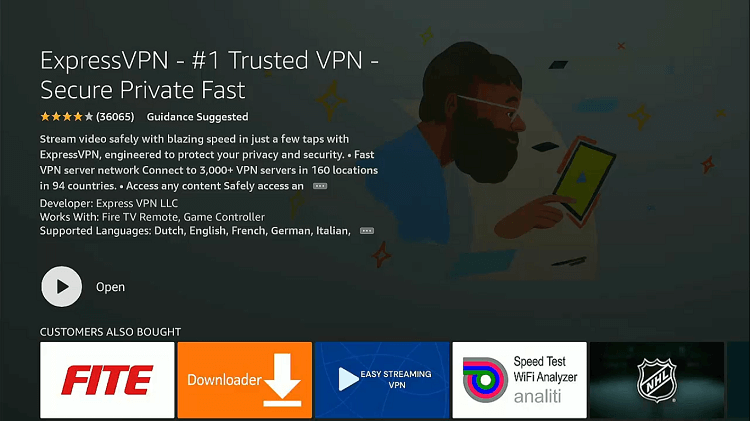 Step 11: You must connect the server to Australia to access 10Play since it is restricted to Australia only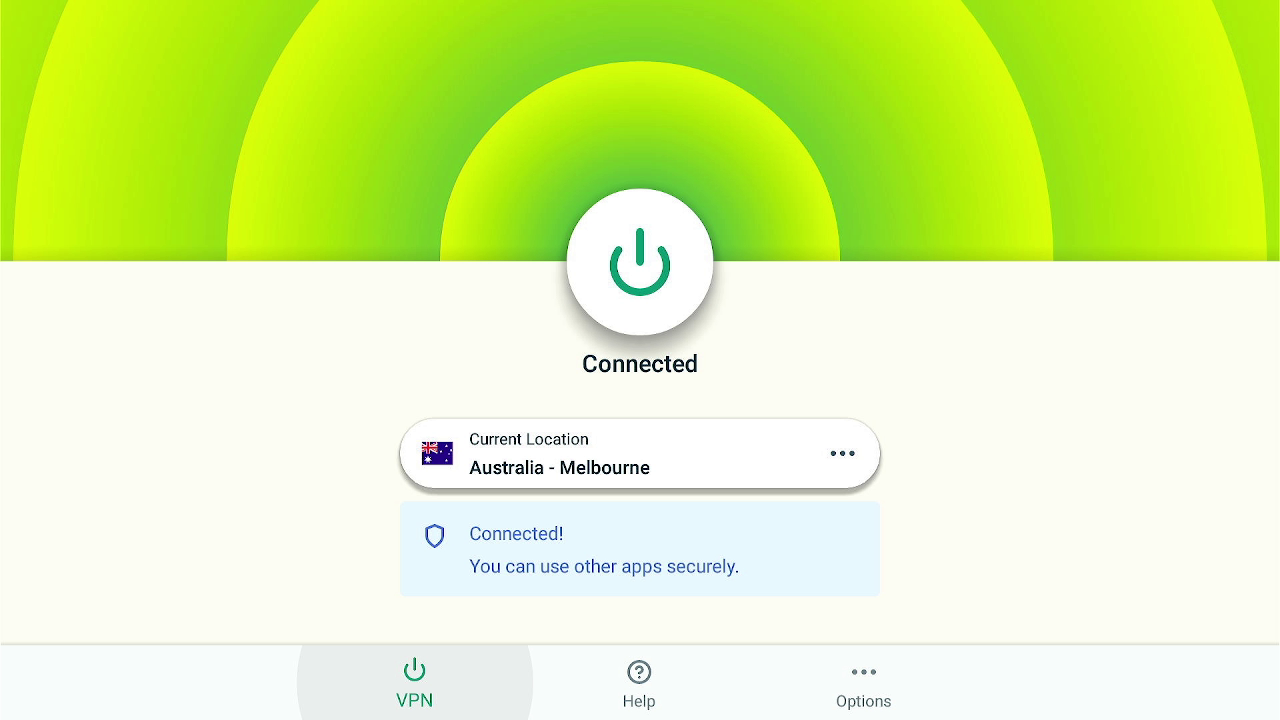 Step 12: Select Open to access the installed browser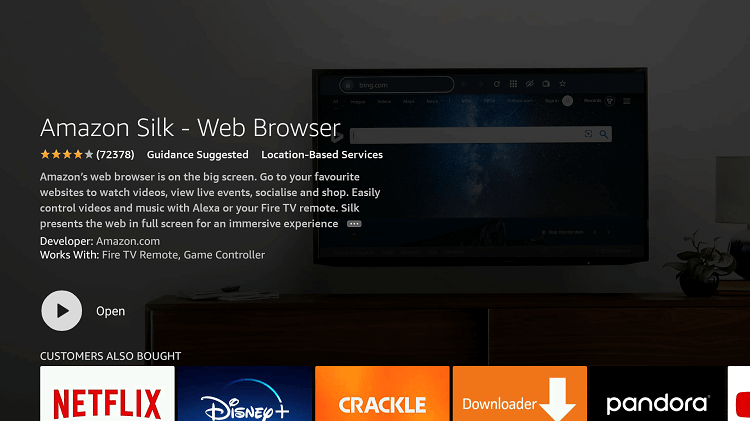 Step 13: Once the browser opens, click on Accept Terms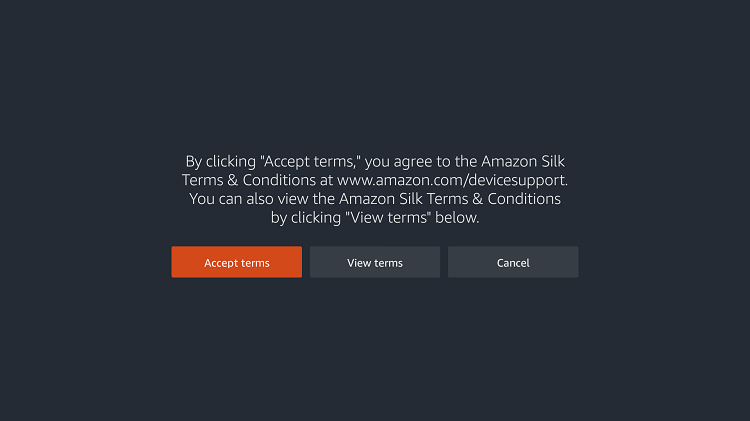 Step 14: By default, the Bing.com tab would be open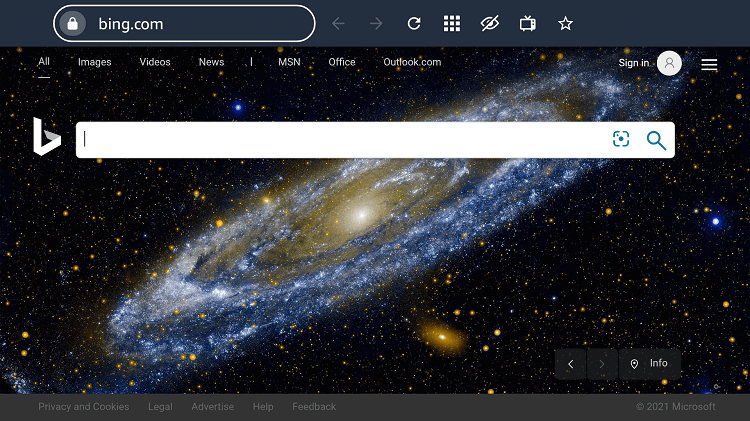 Step 15: In the URL bar type https://kayosports.com.au/ Make sure what you type is correct since the URL is case sensitive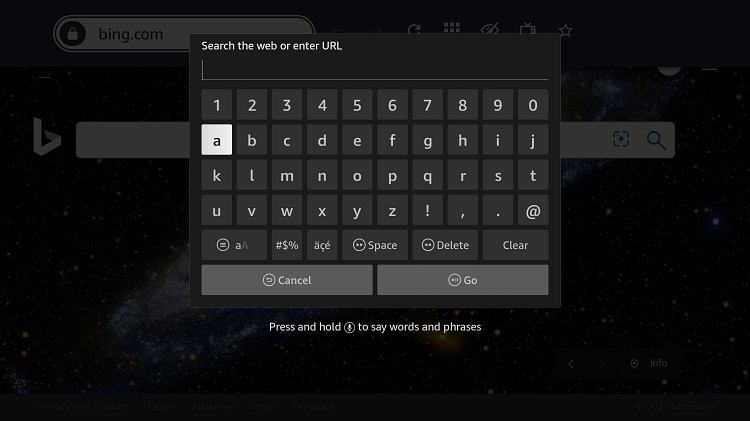 Step 16: This is the Official website of Kayo Sports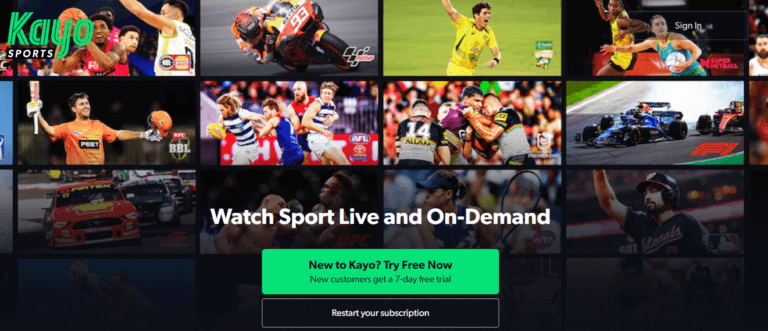 Kayo Sports Pricing
You can select any of the given subscription plans by Kayo Sports. For any plan that you choose you will be offered a 7-day trial period in which you can decide if the subscription is worth it or not.
Basic Plan – $25 per month (which offers 2 streams at a time)
Premium Plan – $35 per month (which offers 3 streams at a time)
More about Kayo Sports
Kayo Sports offers the top international sports live as well as on demand. Kayo sports is the ultimate entertainment stop for sports lovers that even allows staying updated with the schedule for any sporting event at any time.
Kayo sports have made a massive impact offering 50 different sports in just one platform for example basic games like Football, basketball, and cricket to Ice hockey, sailing, weight-lifting, and many others.
It cannot be denied that Kayo Sports is a dream entertainment hub for sports fans. On Kayo Sports, you may access interactive stats and more.
Kayo Sports show crucial moments of matches that help you save time and watch goals, shots, and wickets by your favorite player. You may watch live sports in HD with exceptional quality on the internet.
The huge Kayo Sports library also streams match commentary and interviews. The user is also given a unique feature that will block spoilers and disappear scores in the menu.
If you are watching an on-demand sports event Kayo Sports allows you to select any of the speeds such as slo-mo, normal, 1.5x, and 2x speeds.
Live Kayo Sports Channels
Kayo Sports offers various channels for the viewers to select their favorite game. Here is a list of channels available to stream with Kayo Sports.
Fox 502
Fox  504
Fox  501
Fox Sports News
Fox Sports 503
Fox Sports 505
Fox Sports 506
Fox Sports More +
BeIN Sports 2
BeIN Sports 3
BeIN Sports 1
Racing.com
ESPN
ESPN 2
What can you watch on Kayo Sports?
With Kayo Sports you can watch ongoing tournaments and competitions worldwide. Below is given a list of some sports offered by Kayo Sports.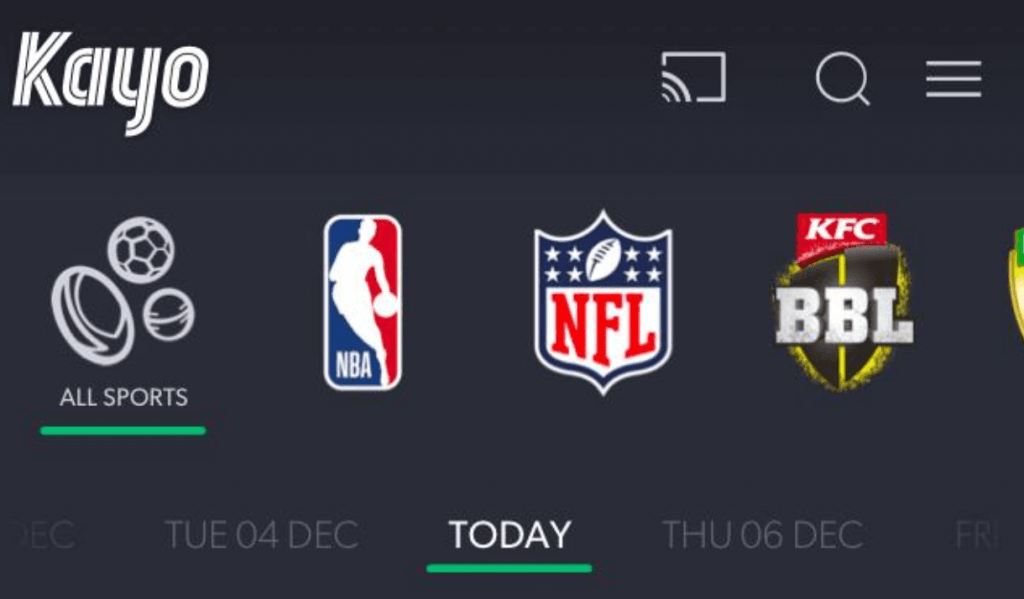 Cricket
Cycling
Darts
Diving
Football
Formula 1
American football
Athletics
E-sports
Equestrian trials
Basketball
Baseball
Bowling
Boxing
Gymnastics
Horse racing
Ice hockey
MMA/UFC
Motorsports
Poker
Rugby League
Rugby Union
Swimming
Table tennis
Triathlon
Volleyball
Kayo Sports Alternative
Here are some other sports applications that will provide live sports and tournaments to stream. You can select any of the sports you like to stream online.
To stay secure it is always recommended to use Express VPN which will protect your streaming activity.
FAQs – Kayo Sports
1 Can I watch Kayo Sports on FireStick?
The only way to stream Kayo Sports on FireStick is with the help of a browser. You can visit the official Kayo Sports website and pick a subscription plan that is suitable for you.
2 Is Kayo Sports APK on FireStick?
No. Since Kayo Sports APK requires google play services it cannot be installed on FireStick.
3 Is Kayo Sports free?
No. Kayo Sports is not free. You will need to sign up and take a subscription to Kayo Sports. However, Kayo Sports offers a 7-day free trial to allow you to check its services and make decisions accordingly.
4 How can I watch Kayo sports from outside of Australia?
Kayo Sports is an Australian streaming service thus it cannot be streamed outside Australia. The only way that allows Kayo sports streaming from any country in the world is by using a trusted VPN like Express VPN that will unblock geo-restriction.
Wrapping Up
Kayo Sports gives a variety of content and channels to stream on one platform being the ultimate stop for sports fans. It is a fantastic choice if you want to stay updated with the sports world.
You can watch the greatest sporting events in HD quality without buffering with Kayo Sports. However, since it is an Australian streaming service you will need a VPN to watch Kayo Sports on FireStick from any other country in the world.
We recommend and rely on Express VPN which will not only unblock restrictions imposed in your region but also keep your streaming and online activity secure.
The only method through which you can watch Kayo Sports on FireStick is with the help of a browser since FireStick does not have google play services that will allow APK installation. Scroll above to learn how to watch Kayo Sports on FireStick and enjoy streaming.