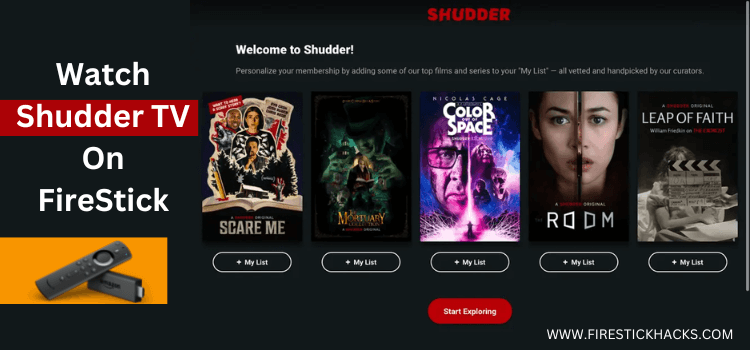 This article is a step-by-step guide on how to watch Shudder TV on FireStick, Fire TV, and Fire TV Cube.
Are you looking for a good scary movie to watch? If yes then Shudder TV is for you. Shudder TV, is a video-on-demand American subscription service that is particularly for lovers of horror content.
Shudder TV contains all genres for its fans, it streams psychological thrillers, supernatural, Killers, and suspense-related content. Where most of the content is available in 1080p resolution.
We'd say Shudder TV streams content for extremely horror-dedicated fans which will allow watching movies that you cannot find on other streaming services to keep the user entertained. In the Shudder library, you can find darker, older, and spine-chilling types of movies.
However, you must note that Shudder TV is a paid service, therefore the content it offers is free of advertisements.
As the service is US-based and available in some specific regions other than the USA. So if you try to access Shudder TV outside these regions, you will face an error regarding its service restriction. It says: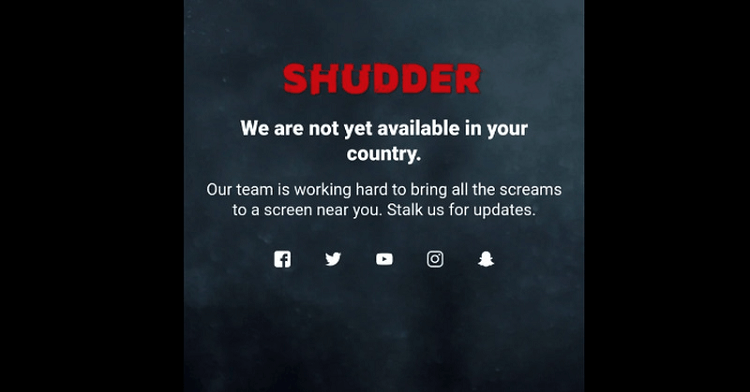 3 Ways to Watch Shudder TV on Firestick
Here are three different methods through which you will be able to watch Shudder TV on Firestick. These methods are:
Shudder TV is available in the US, UK, Canada, Australia, and New Zealand. However, If you are outside the official regions it is strictly advised that you use a VPN on your FireStick device.
Our Recommended VPN – ExpressVPN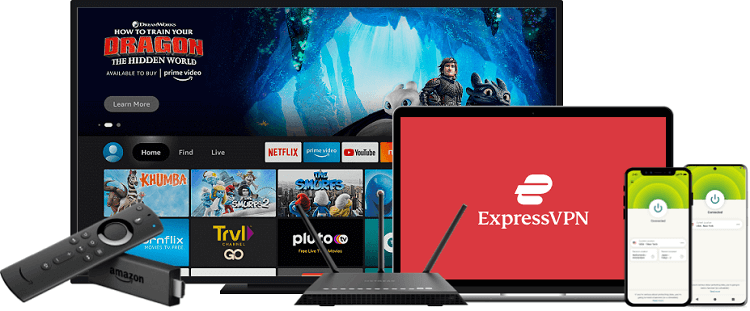 ExpressVPN is our recommended choice because it completely hides your IP address and keeps your online identity anonymous while you stream horror movies on shudder TV.
Get ExpressVPN today to enjoy 3 extra months free. It also offers a 30-day money-back guarantee policy that allows you to access all features risk-free for 30 days
Legal Copyright Disclaimer: FIRESTICKHACKS does not verify if apps, websites, or services hold a legal/official licensing of the media content that they stream. We DO NOT own, operate, or re-sell streaming sites, apps, or services NOR it is administered or hosted by FIRESTICKHACKS.
Watch Shudder TV on Firestick using Silk Browser
This method involves the use of the Internet Browser by which you can visit the official website of Shudder TV.
As the service is limited to some specific regions so make sure to use ExpressVPN and connect to the US server to avoid any location hassle.
Follow the steps below:
Step 1: Open Firestick Home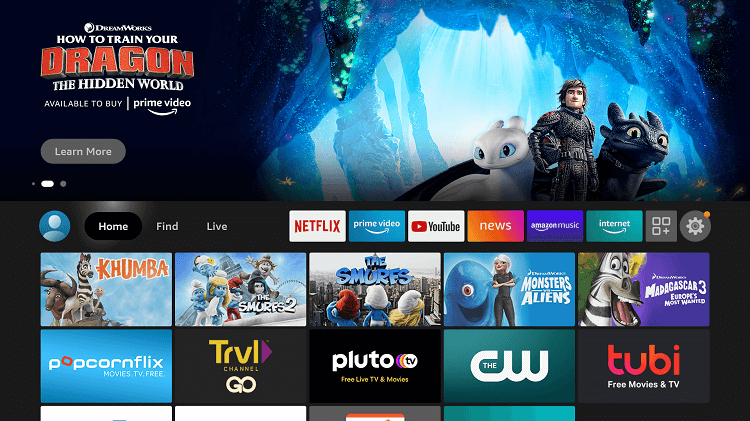 Step 2: Select the Find menu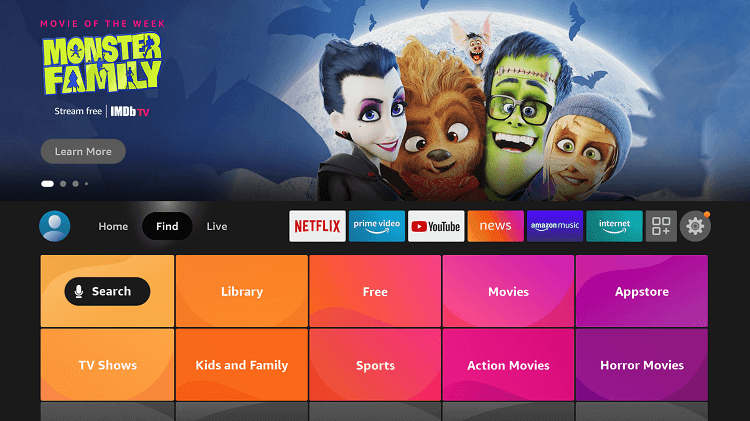 Step 3: Click on the Search option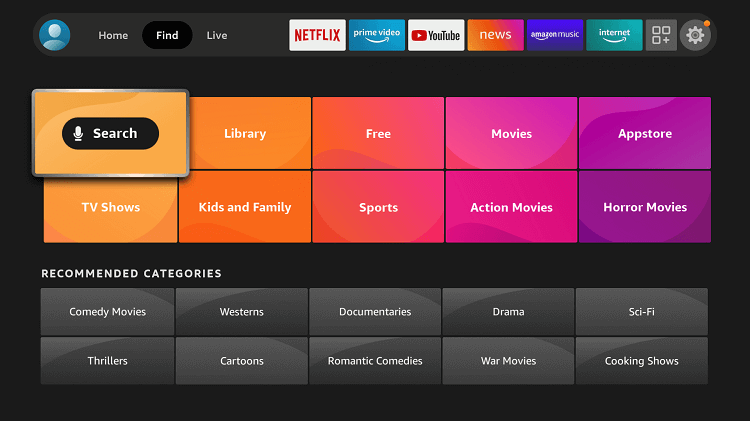 Step 4: Type "Internet Browser" and select it from the list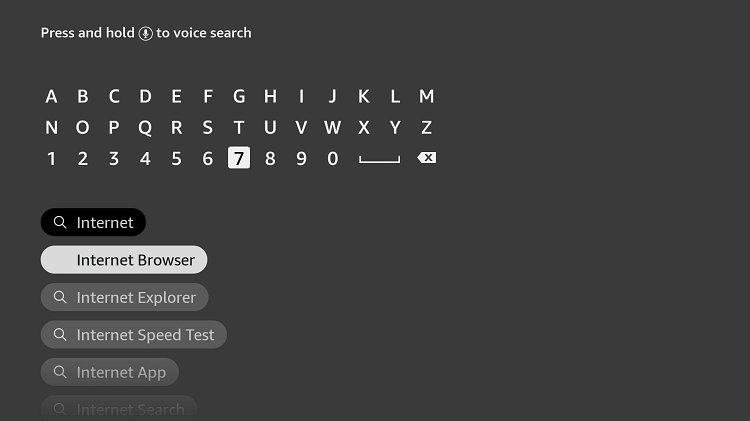 Step 5: Select the Internet icon when the below screen appears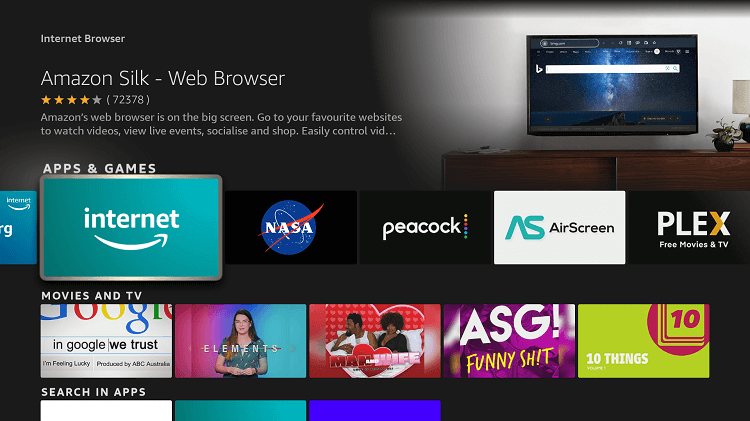 Step 6: Click on "Download" and wait for the app to install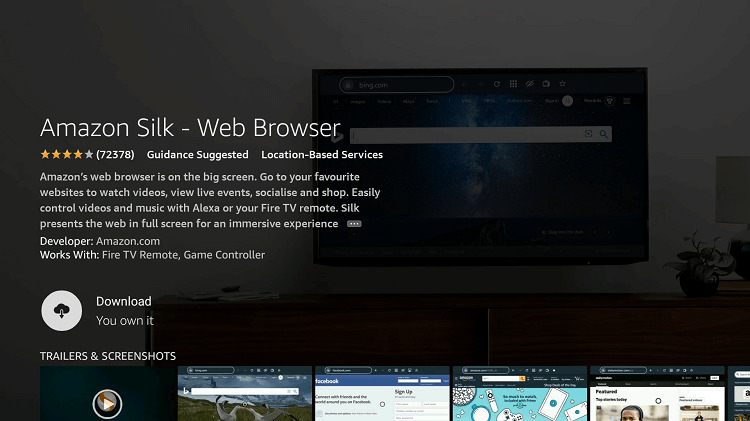 Step 7: Wait until the download is completed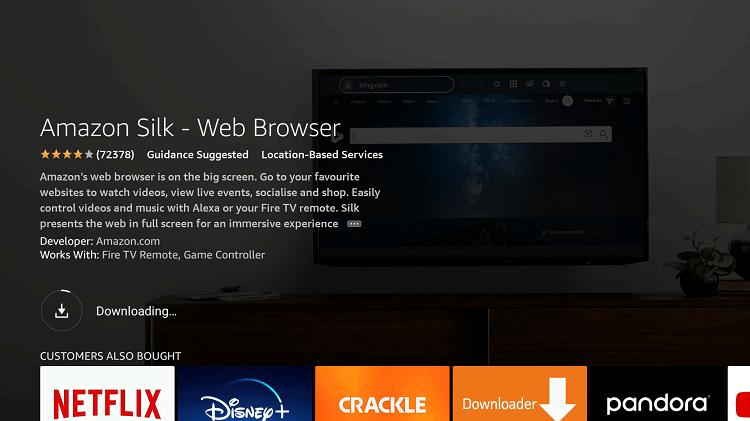 Step 8: If you're from outside the US, you need to install ExpressVPN and connect to the US server to bypass geo-restrictions.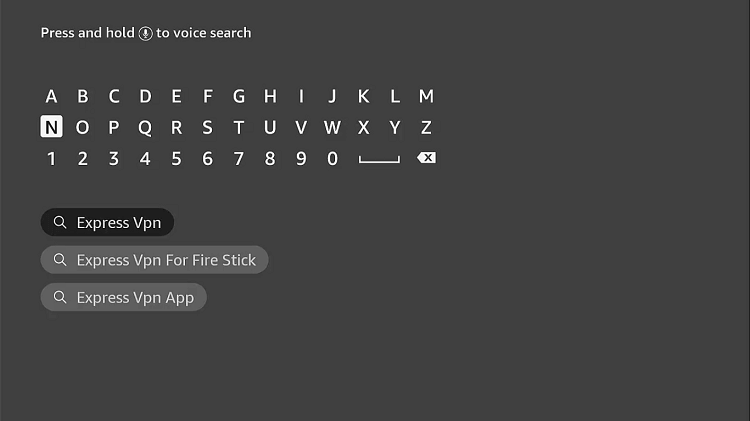 Step 9: Select ExpressVPN from the suggestions bellow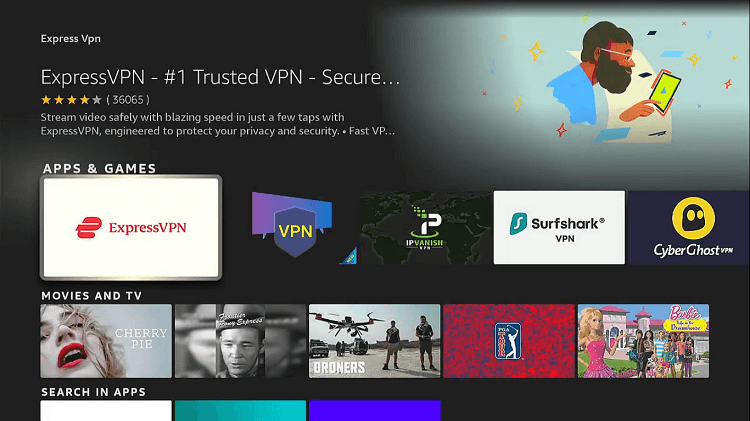 Step 10: Open Express VPN once installed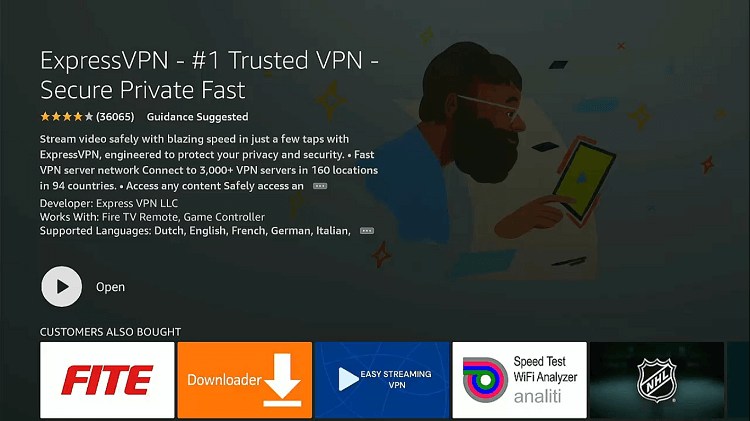 Step 11: You must connect the server to USA-New York to access Shudder TV as it is restricted to the USA and some other regions only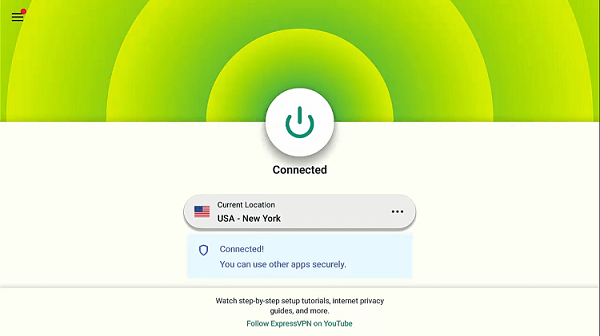 Step 12: Select Open to access the installed browser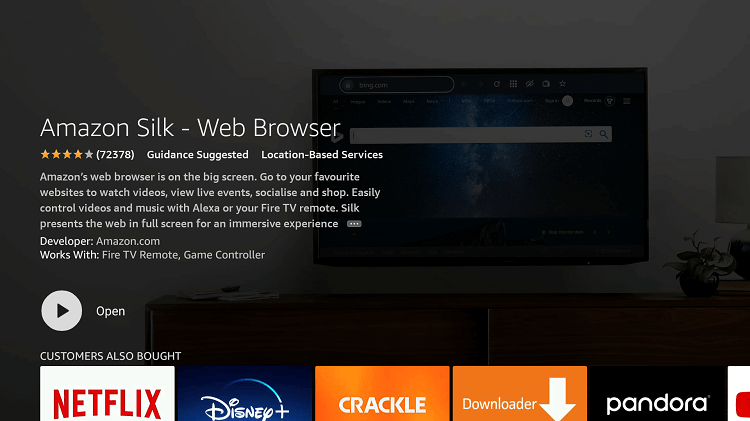 Step 13: Once the browser opens, click on Accept Terms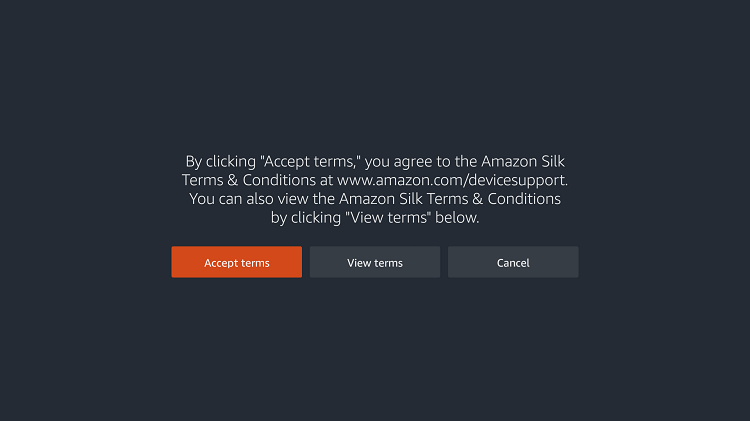 Step 14: By default, the Bing.com tab would be open
Step 15: Type in the URL section https://www.shudder.com and click GO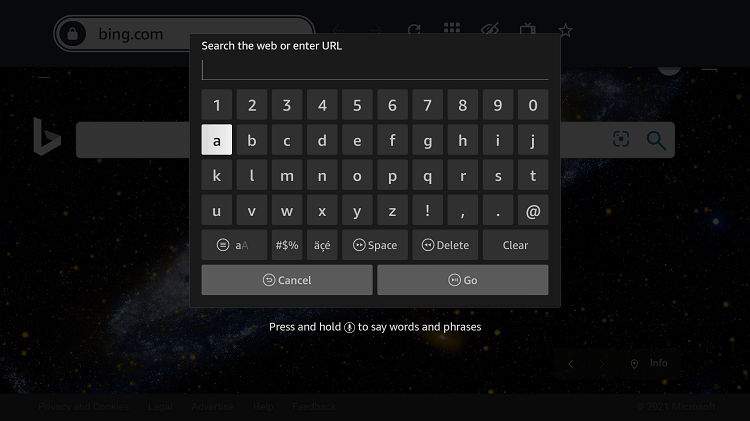 Step 16: This is the interface of the Shudder TV Website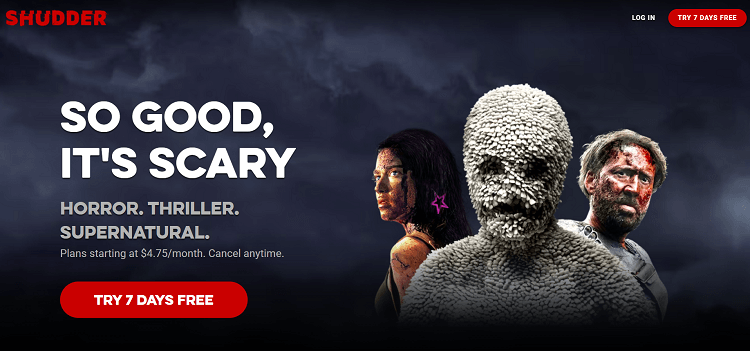 Step 17: Click "Try 7-day free trial" and create an account.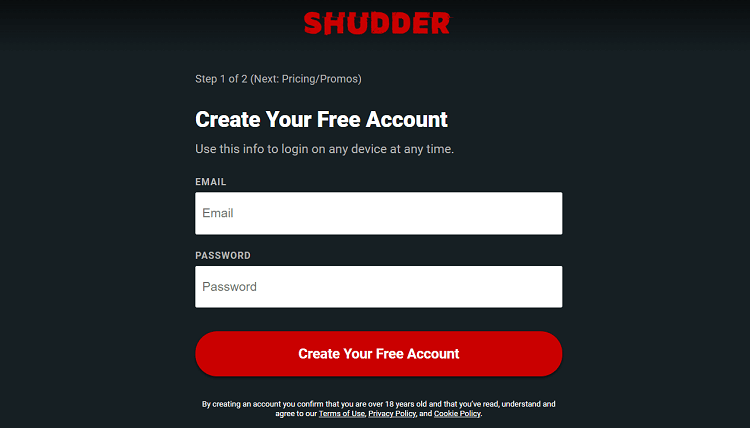 Step 18: Choose any Horror movies or series you watch to watch and enjoy your evening…!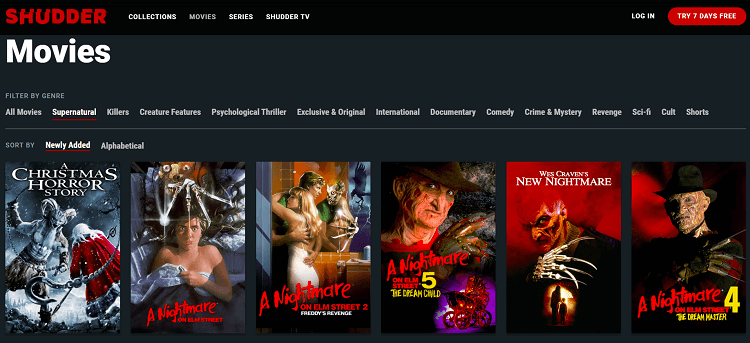 Watch Shudder TV on Firestick using Apk Method
Shudder TV is unavailable in the Amazon App Store therefore to access it the best way is by sideloading it with the help of the Downloader App.
Since it is limited in some regions so you may install and use Express VPN to bypass geo-restriction and access the content of the Shudder TV.
Follow the steps given below:
Step 1: Open your FireStick Home Screen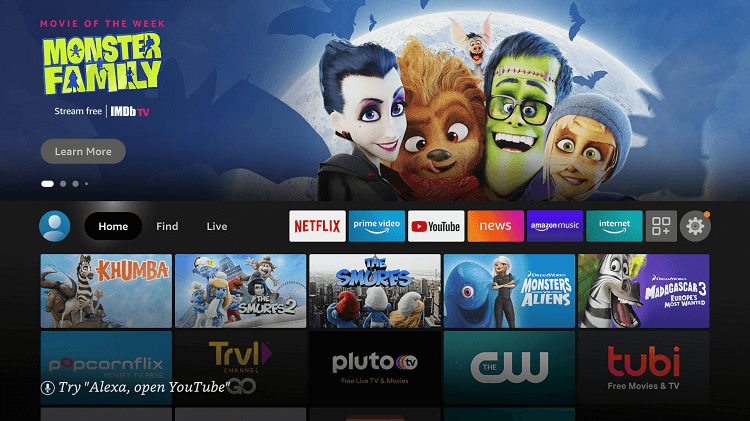 Step 2: Click the Settings icon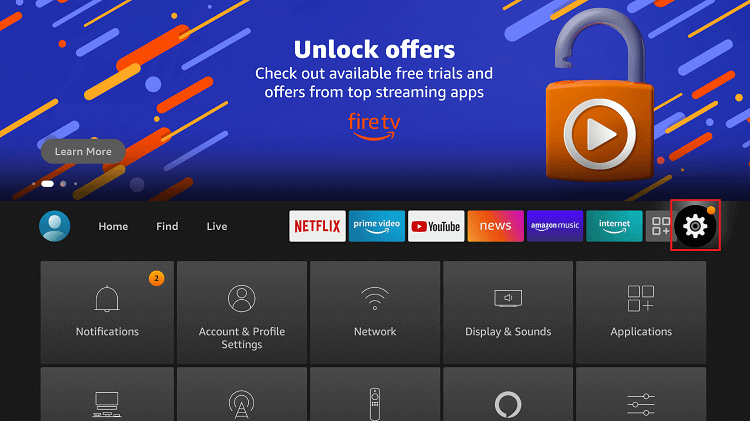 Step 3: Select the option My Fire TV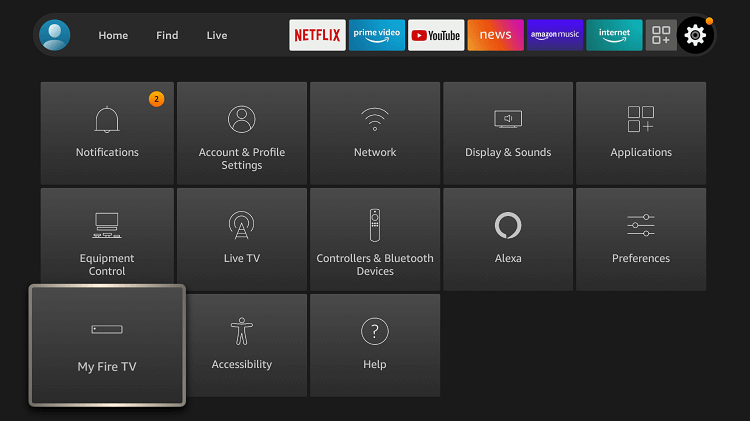 Step 4: If you don't find the Developer Option then Click About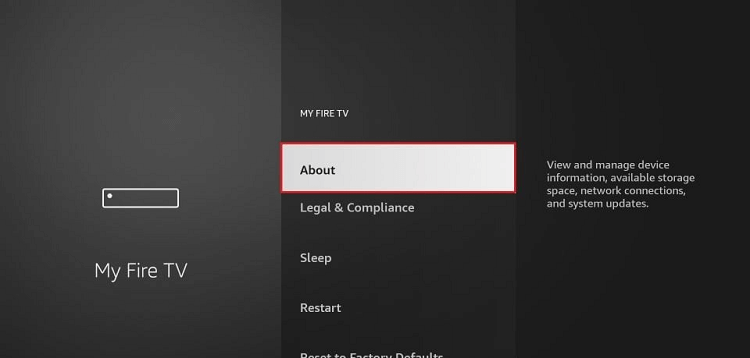 Step 5: Click on your Fire TV Stick quickly 7 times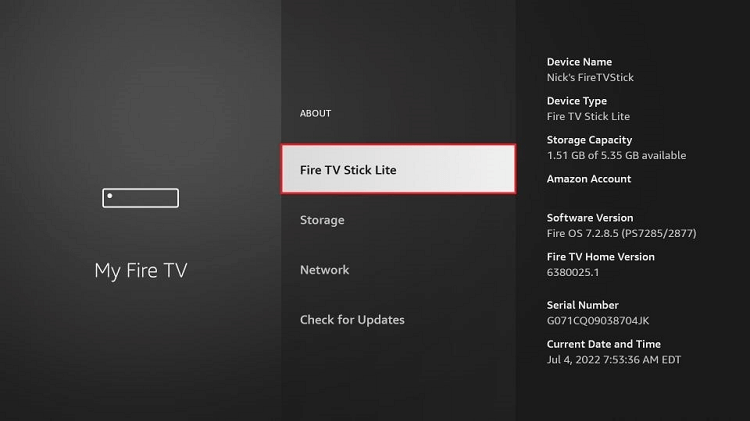 Step 6: A notification appears at the bottom saying No need, you are already a developer. That's it, you have enabled Developer Options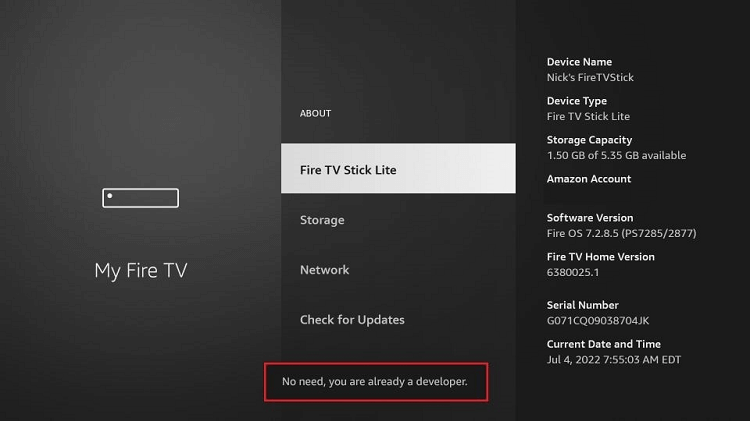 Step 7: Select the Developer Option given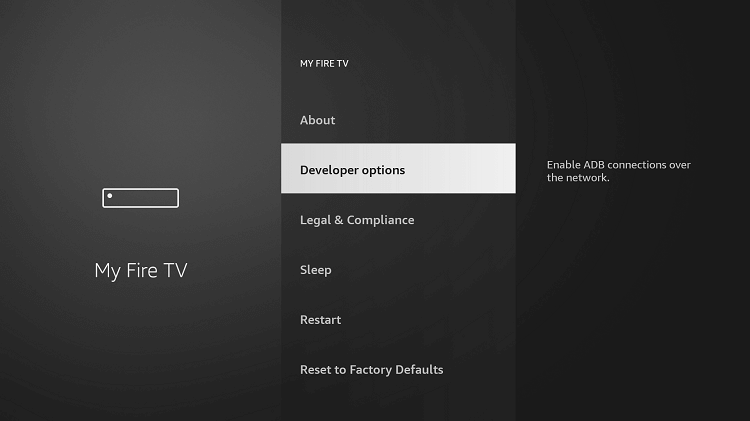 Step 8: Select Apps from Unknown Sources to enable it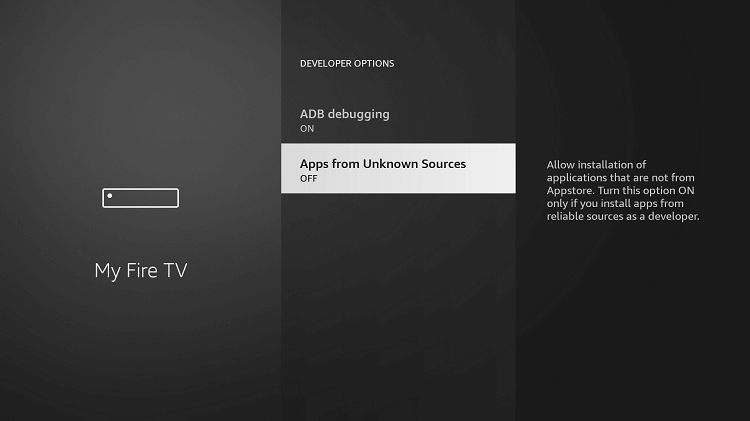 Step 9: Click the Turn On button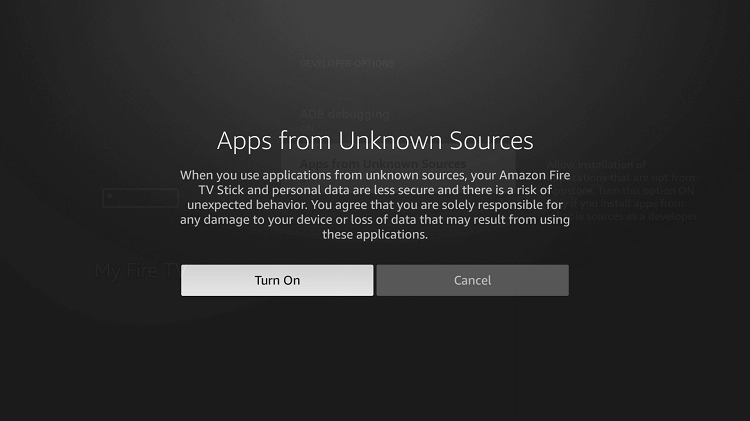 Step 10: Now navigate back to the home screen of your FireStick device and click the option Find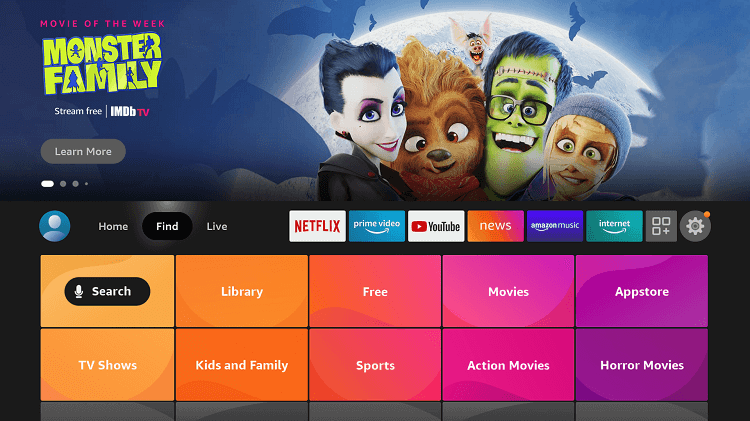 Step 11: Click the Search option from the menu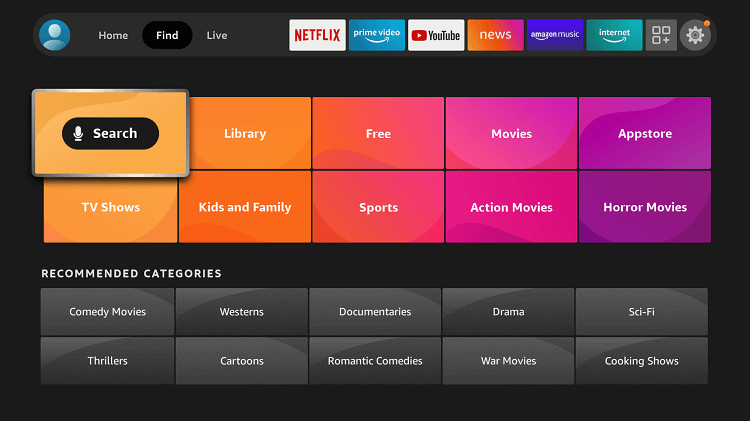 Step 12: Type Downloader in the search bar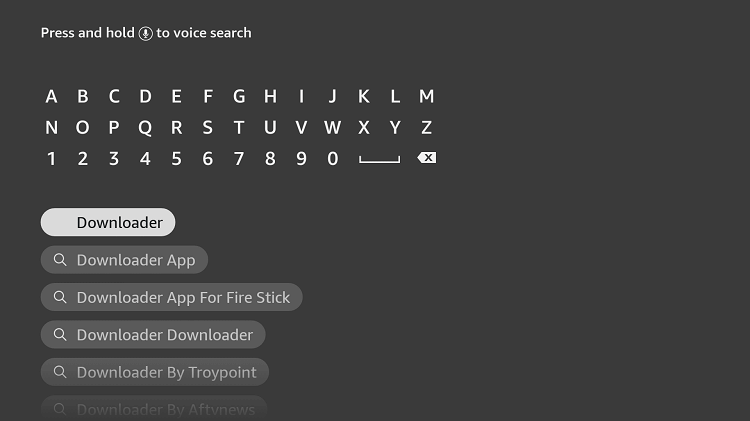 Step 13: Click the Downloader icon from the Apps & Games section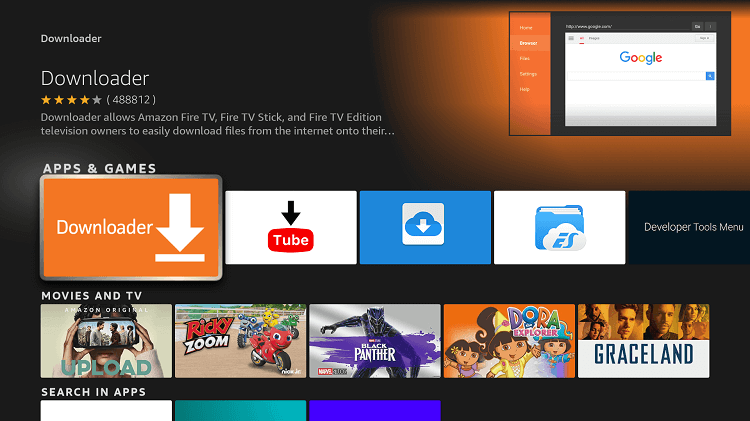 Step 14: Click the Download or Get option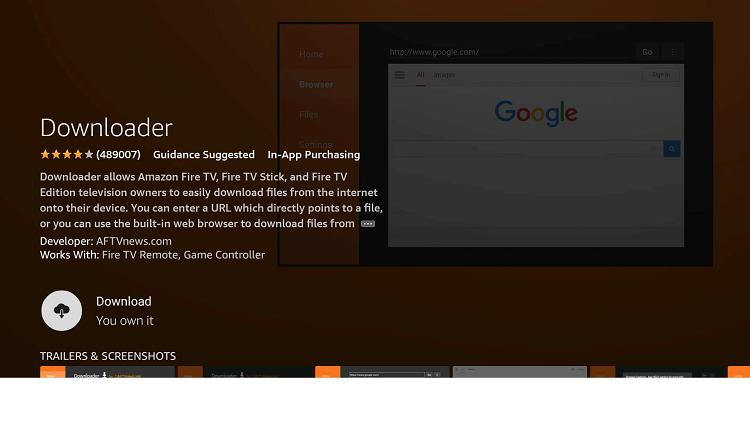 Step 15: Wait for the app to be installed on your device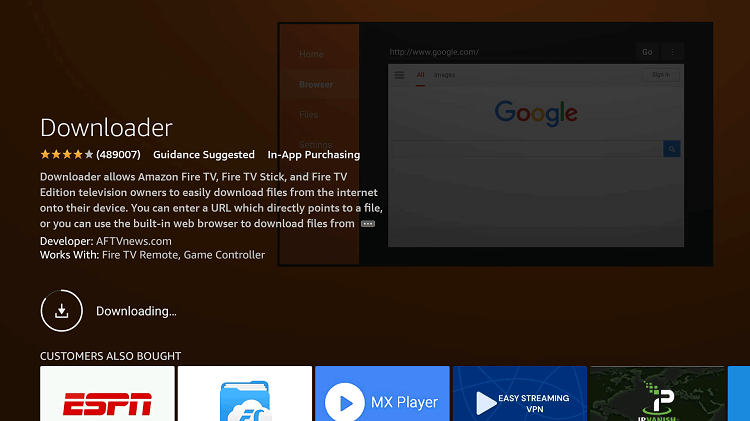 Step 16: Click Open once the app is installed successfully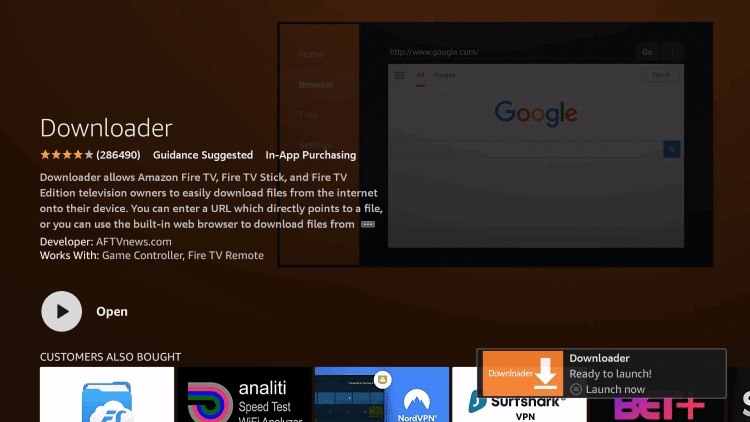 Step 17: Click OK if any such prompt appears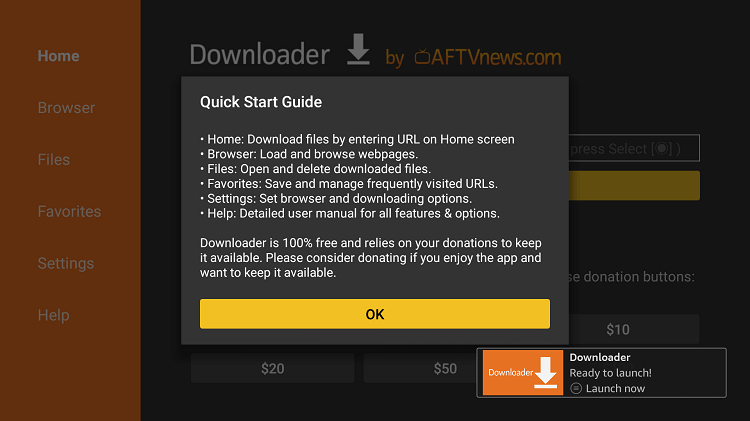 Step 18: Click Allow to give Downloader access to your photos, media, and files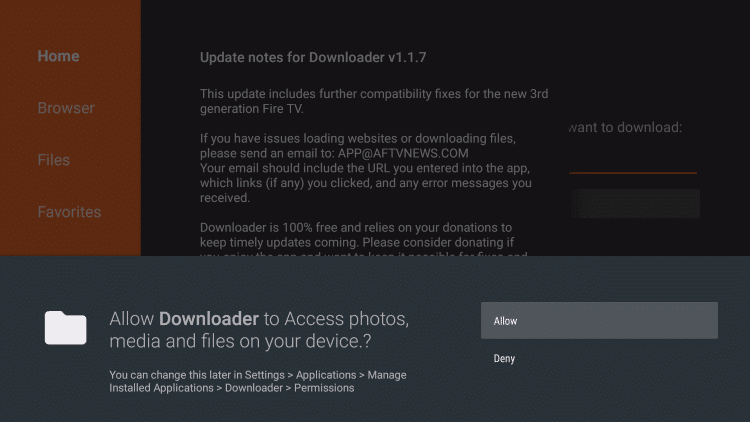 Step 19: Click the URL bar on the home screen of the Downloader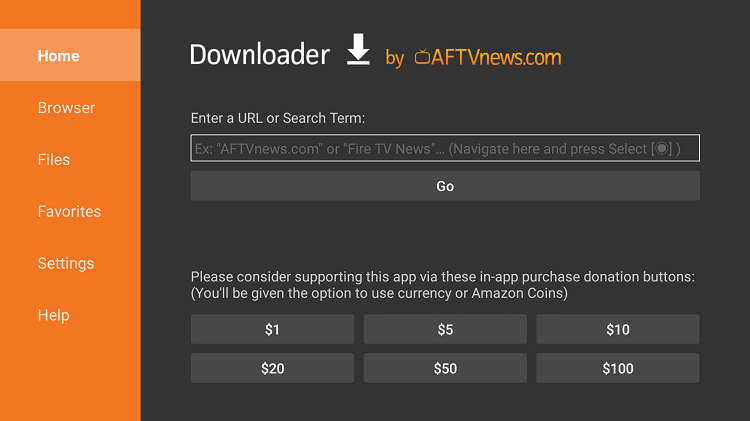 Step 20: In the search bar type https://bit.ly/shudder87 and click the Go button.
Note: The referenced link is the official URL of this app/website. FIRESTICKHACKS does not own, operate, or re-sell any app, streaming site, or service and has no affiliation with its developers.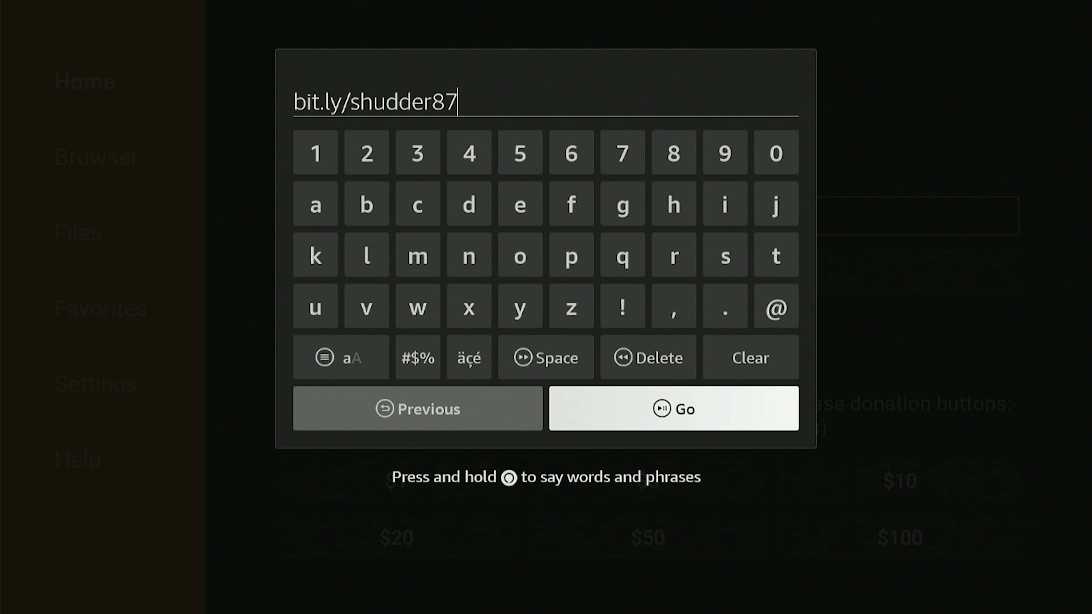 Step 21: Once it loads, scroll down and click Download APK.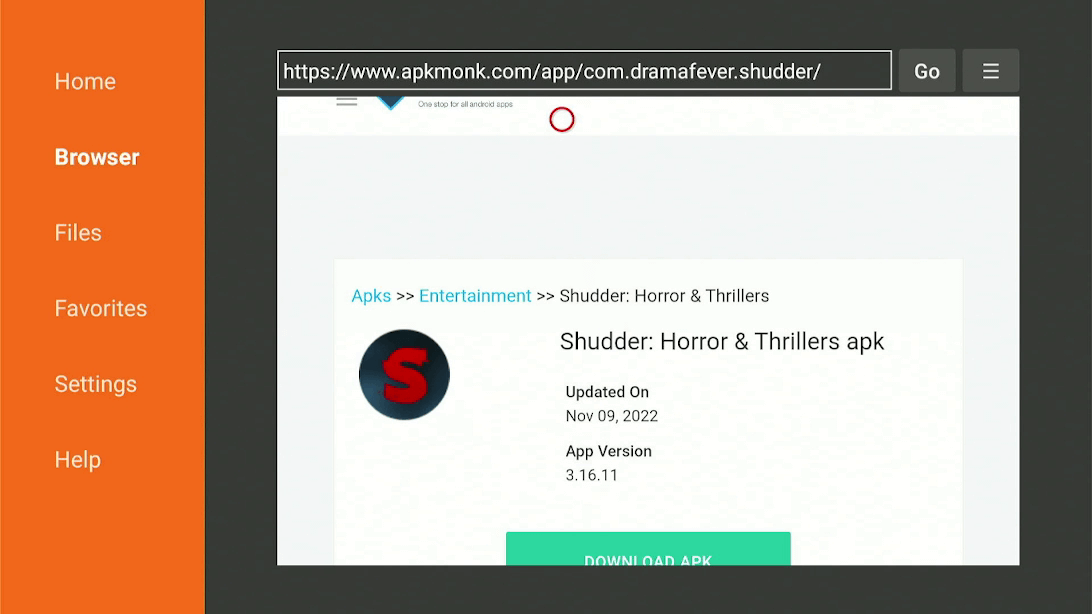 Step 22: Wait for the file to download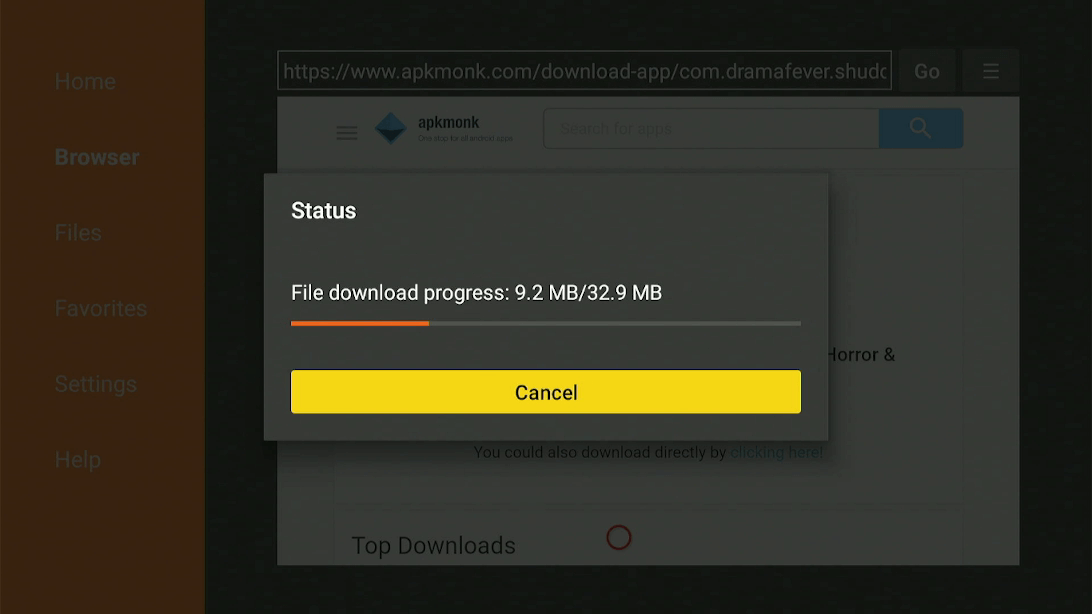 Step 23: Once it's done, click on the INSTALL
Step 24: Wait for the installation to complete and click Done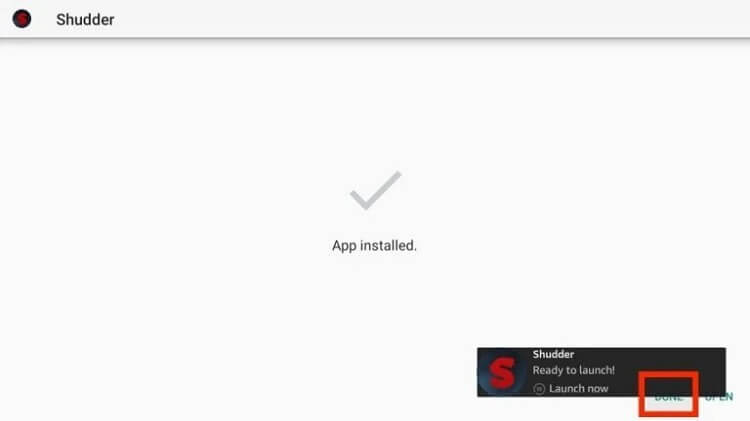 Step 25: Go back to the Downloader app. Click on the Delete button. The reason is that the app is already installed therefore APK file for Shudder doesn't have a purpose now.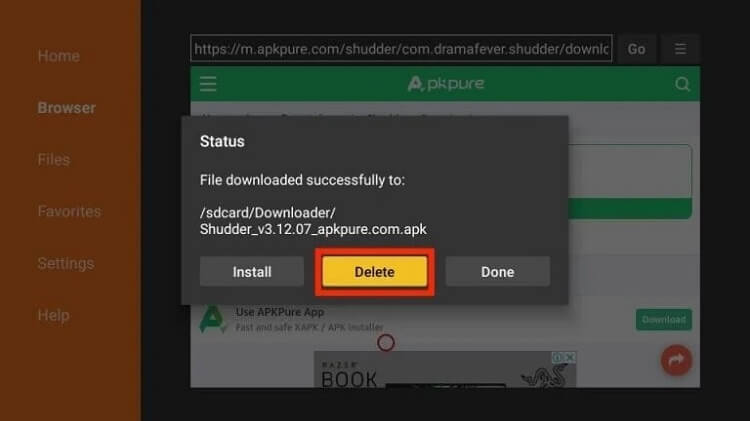 Step 26: The last step is to click on the Delete button once again as confirmation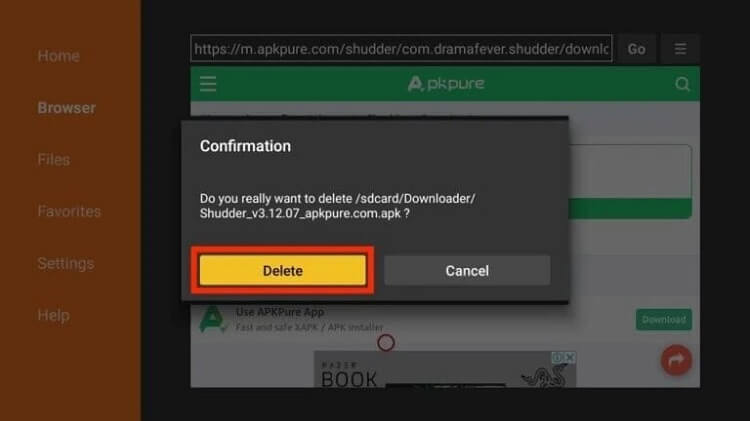 Step 27: You are now on the login/signup page of Shudder TV. Select Start Your Free Trail to stream free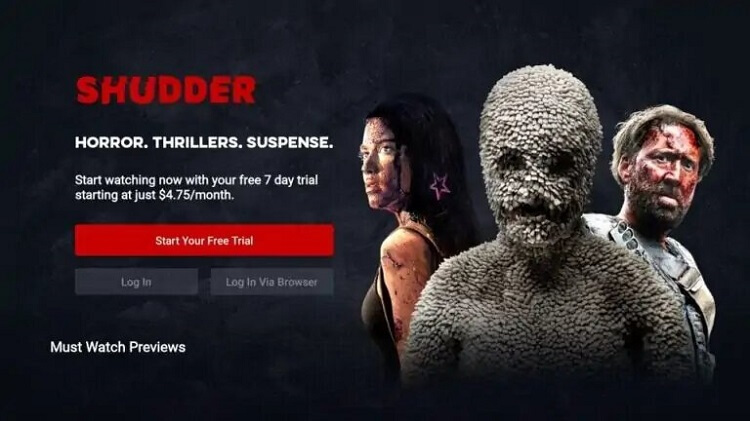 Step 28: To access your Shudder account enter your Email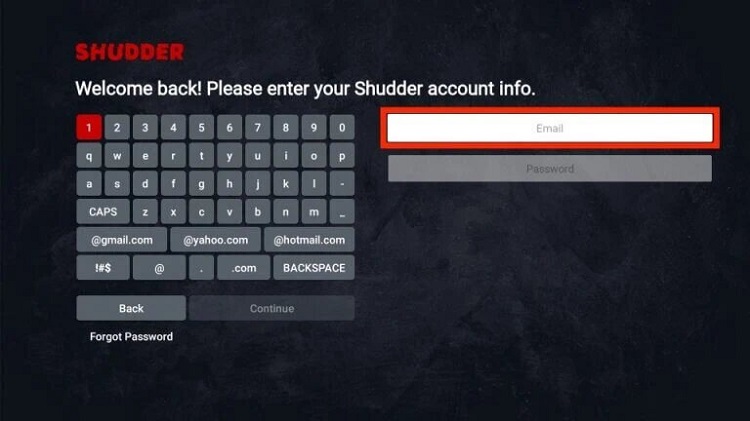 Step 29: Select the Continue button and enter your password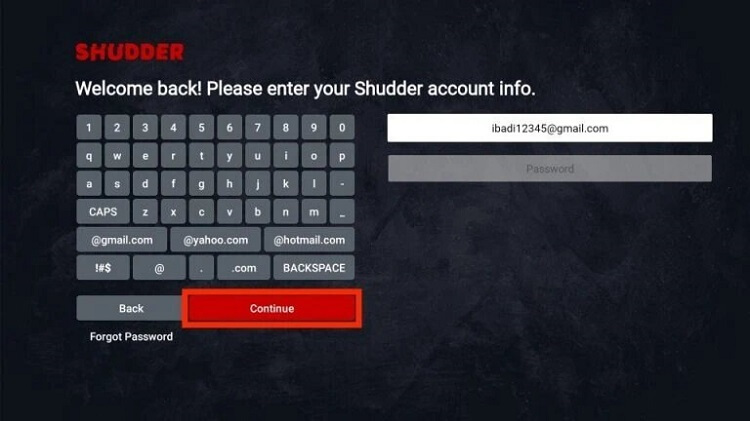 Step 30: To begin streaming you can pick any membership plan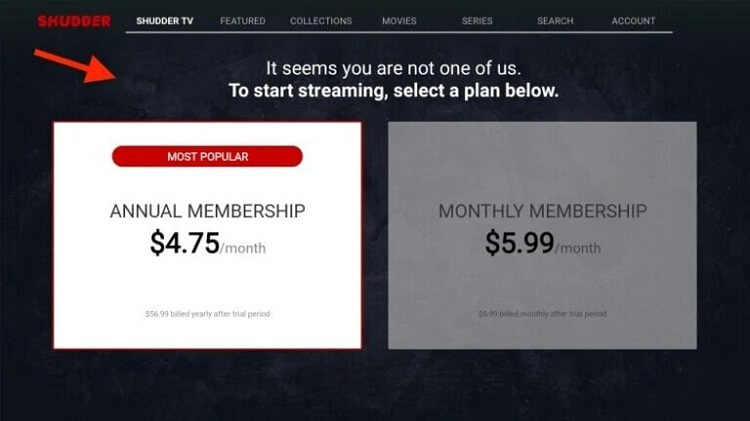 Step 31: At the top menu bar are options to explore, you can select Featured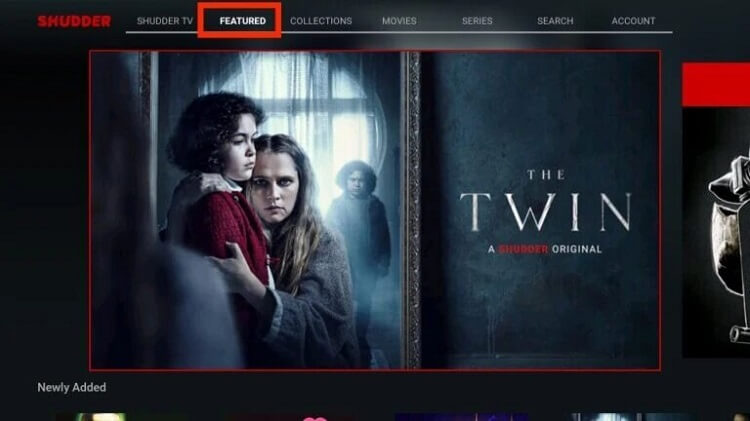 Step 32: A special section is just for the horror pack. Select Collections and go on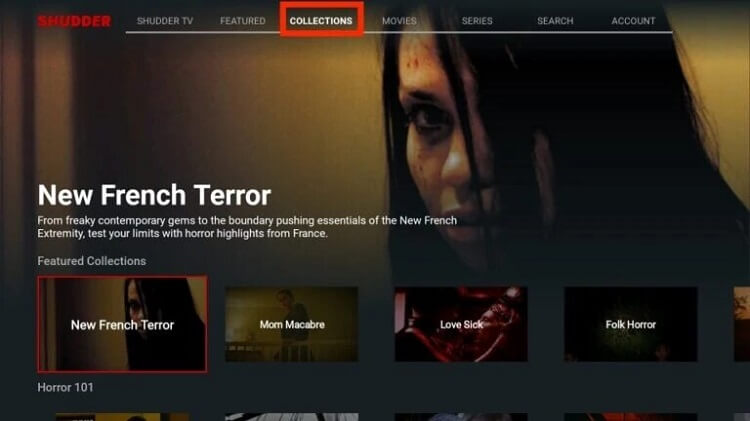 Step 33: To search for your favorite movie you can type the title and find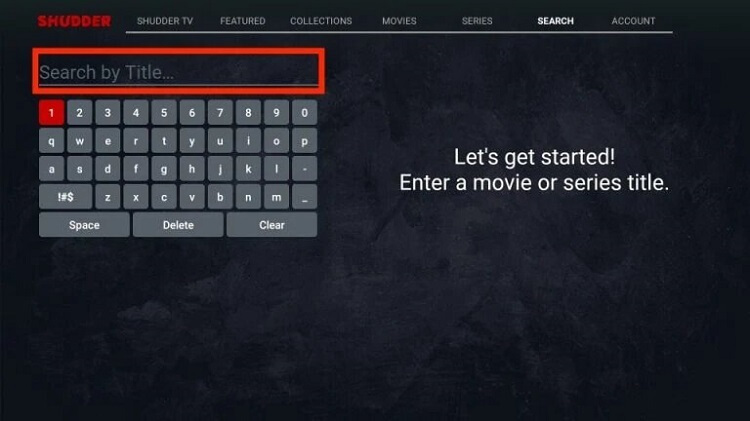 Step 34: The application shows an Account tab where you can search for support and the option to Log out if you wish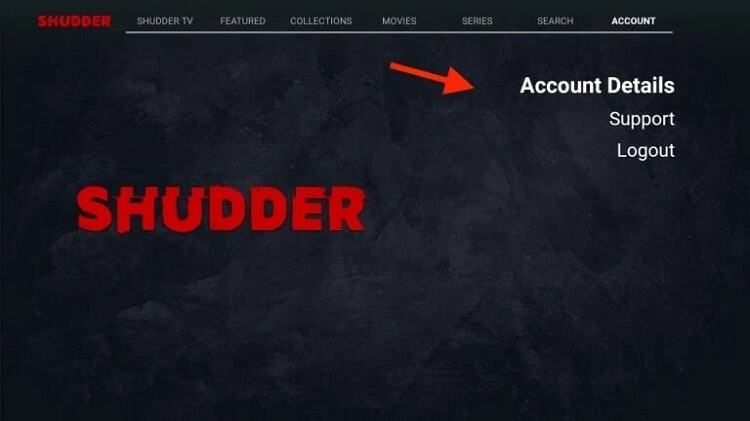 Watch Shudder TV on Firestick using Amazon App Store
Shudder TV App is officially available on Amazon App Store and can easily be downloaded from it. The App is only available in the US.
Make sure to use ExpressVPN and connect US Server to access the service content without any restriction.
Follow the step below:
Step 1: Open Firestick Home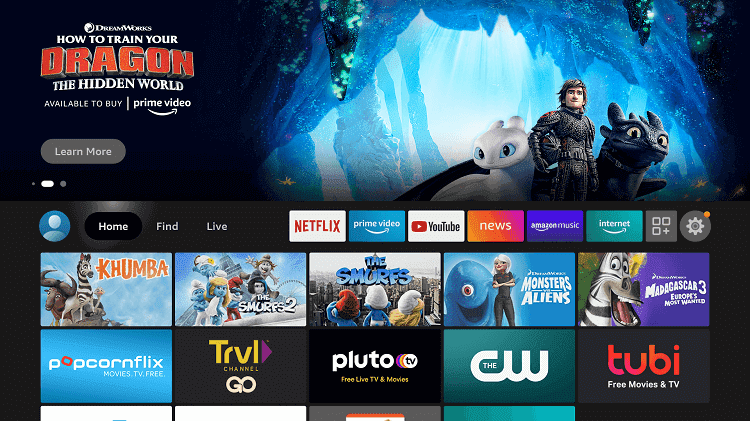 Step 2: Select the Find menu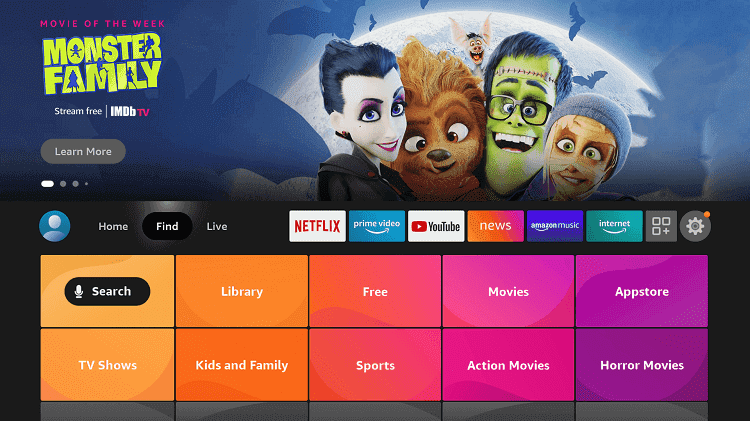 Step 3: Type 'Shudder' and select it from the list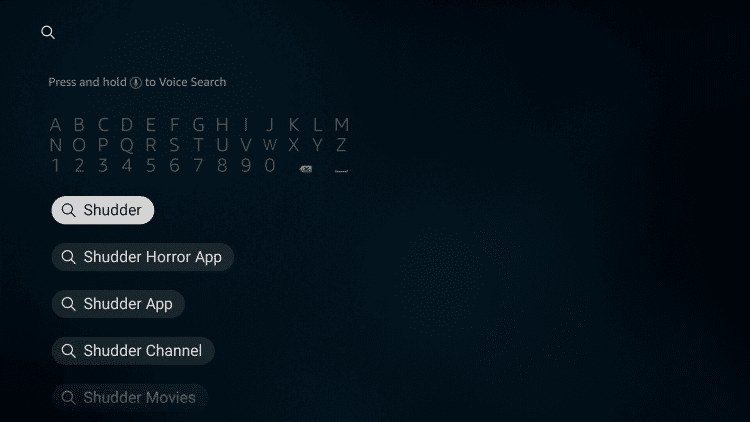 Step 4: Click on the Shudder TV app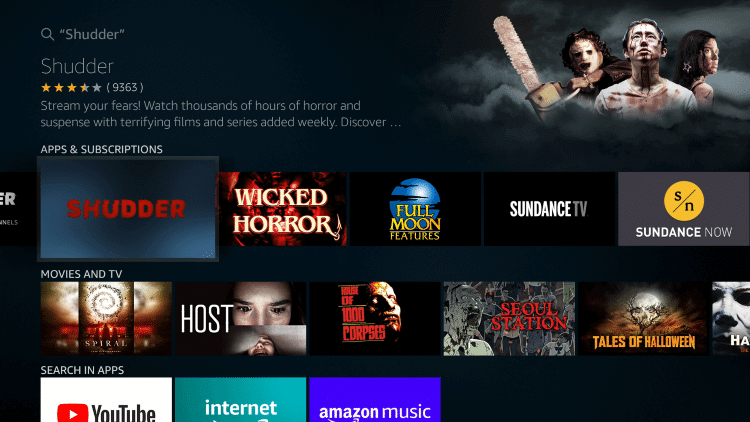 Step 5: Press 'Get' OR 'Download'
Step 6: Click Open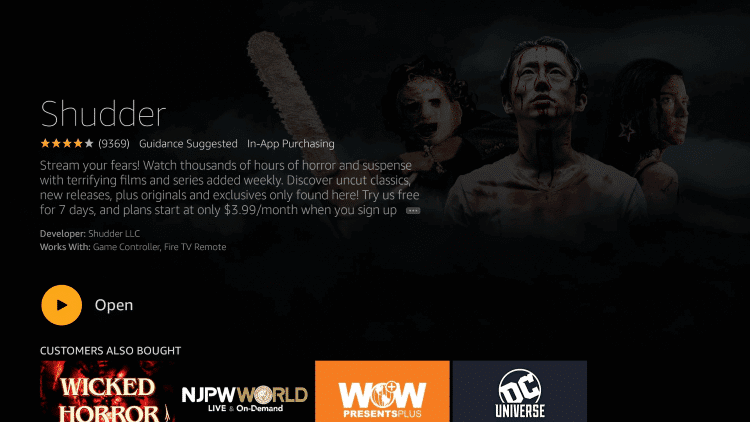 Step 7: The App is Launched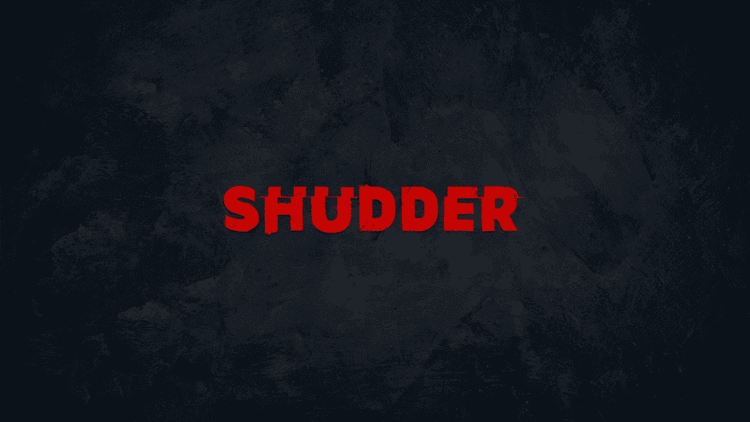 Step 8: Click the login and enter the ID and Password and enjoy streaming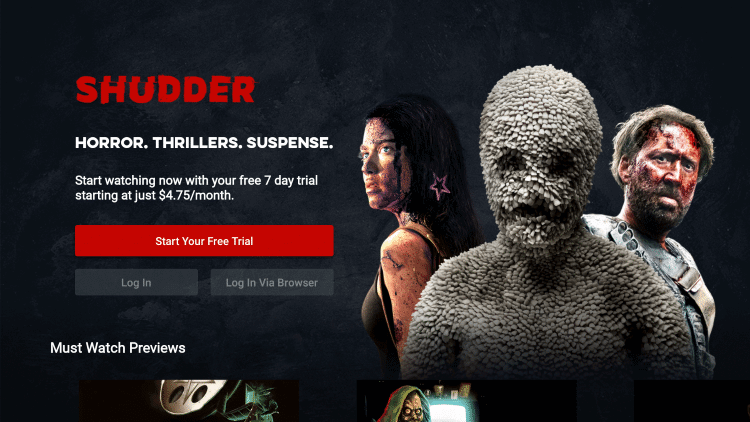 Shudder TV Survey
Shudder TV is an exclusive and extensive video streaming service that presents a range of horror genres. It includes features that make the user streaming experience more enjoyable.
First, where users can save movies or series they wish to watch later, under the option of My List. This feature is much more identical to that offered by Netflix.  Thus, users find it easier to save any content that they want to watch later.
Another feature offered by Shudder is the option to write reviews for the content you have watched, this feature is not available on other content streaming platforms.
You can further rate the movies or series out of five 'skulls', where you can also comment on explaining your rating. Comments and reviews of other users are also available to users, which can be helpful to decide which content to watch.
The contents on Shudder TV are essentially tailored to horror fans, classic horror includes 'Nosferatu', 'Texas Chainsaw Massacre', 'Halloween', and much more. The user can stream their exclusives, where shows such as ''Rob Zombie's 3 From Hell'', are available which is an animated Creepshow special.
Lastly, with Shudder TV the users can choose to watch content from any of the three Live Channels, 'It Came From Shudder', i.e.Shudder exclusive, 'The Folk Horror Collection', and lastly, 'Salshic'. These channels are live constantly, and thus can be viewed whenever you cannot decide what content to watch.
List of Genere by Shudder
Shudder TV also offers documentaries on horror classics where exclusive interviews are streamed. However, the user can pick any movie or show from a wide range of horror genres. Shudder TV does not only stream modern trends, but also classic horror. Below are the types of genres offered by Shudder TV:
Killers
Supernatural
Psychological Thrillers
Creature Features
 International
Exclusive and Original
Documentary
Comedy
Crime and Mystery
Revenge
Sci-Fi
Cult
Shorts
Pricing of Shudder TV
As discussed, Shudder TV is a subscription-based service. However you can create an account, but the content can only be accessed once it is subscribed.
There are two types of subscriptions offered by Shudder TV, these are monthly and yearly plans.
Monthly: $5.99 per month + tax
Yearly: $57 each year ($4.75 per month with savings of about 20%)
With any of these subscriptions, the user gets a 7-day free trial that will help to decide if it is worth it or not.
Alternatives to Shudder TV
I have listed some alternatives to shudder TV that you can also watch on a Firestick device. These alternatives are:
FAQs – Shudder APK
1. Can multiple people use my Shudder account?
Officially shudder tv only allows one account to stream content. However, subscribing via YouTube tv or Prime Video might get you as many as three streams, and six user profiles.
2. How often does Shudder add new movies?
New releases are added as often as every week. These include classics, a few series, some podcasts, and also the 24/7 Live streaming i.e. Shudder TV.
3. Can you download content from Shudder?
No, Shudder does not offer offline streaming, thus no movies or series can be downloaded on any device.
4. How many movies are available on Shudder?
Although, there is a range of different movies and shows on Shudder that can keep you interested. The company claims to have almost 600 titles, comprising not only modern but also classic content.
Summing Up
If you are into horror content, then Shudder TV is one of the most convenient and affordable platforms for those who wish to dive into horror shows or movies. Thus, at $5 or $6, it is worth looking into.
However, when streaming, Shudder only allows streaming on one device. The application is free of ads showing up and gives its users plenty of brilliant options to choose from.
Shudder TV will provide you with a range of movies and shows, which you will have seven days to decide if it can keep you interested hence the 7-day free trial.
The application only demands to connect your FireStick device with a reliable VPN to help you bypass the geo-restriction that is imposed. Our recommendation is ExpressVPN.